James Purdey & Sons guns and rifles are second to none and of course, being London "Best Guns" they command a price tag commensurate with their reputation and status. For many of us if we were given the choice of owning any shotgun on earth we would choose a Purdey Self Opening gun without so much as an eye-blink of hesitation. For those of us who can't quite afford a new Purdey bespoke gun or rifle we sometimes find nice used ones on auction sites that can be obtained for quite reasonable sums. A Purdey is a lifetime investment in quality that will almost without doubt serve as a pride and joy for its owner in this lifetime, and for their children and grandchildren as a part of a family heritage for generations to come.
If you are one of those who are blessed with owning a Purdey and would like a suitable cleaning kit to go with it then the James Purdey & Sons shotgun cleaning kit coming up for sale by Rock Island Auction may be just what you are looking for. Alternatively, if you are someone who has a Purdey on your "bucket list" of guns to own before you "shuffle off this mortal coil and go to join the choir invisible" then this cleaning kit might be an affordable starting point before you find and buy a Purdey gun.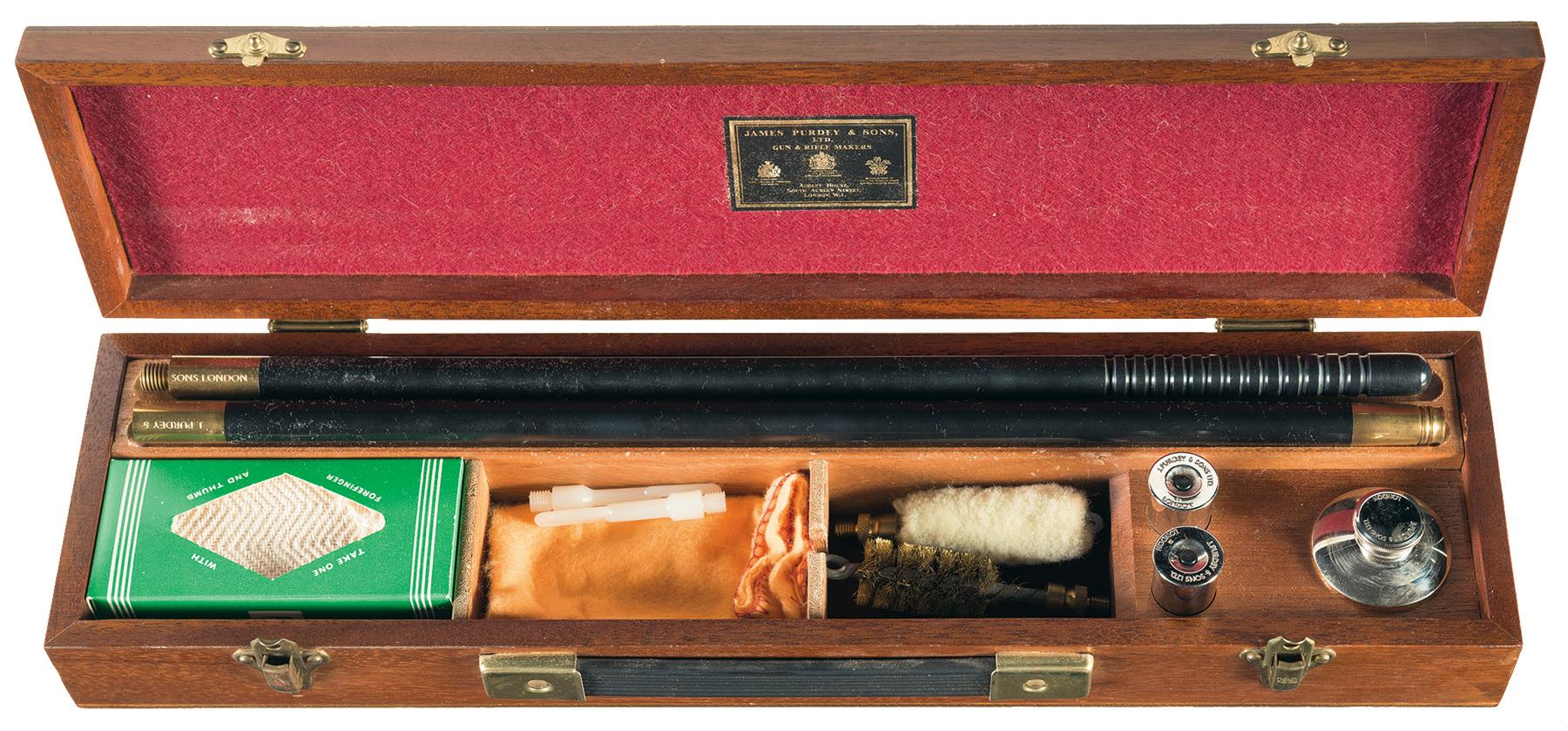 This boxed cleaning set is in a James Purdey & Sons wooden case with ebony and brass two piece rod, patch jag, bronze brush, wool mop, oil bottle and snap caps. The gauge is not listed but it looks like it is probably 12 gauge. In the box there are also a couple of plastic jags which don't match the set and don't fit the ebony rod.
The set is in nice condition with a bit of patination that adds to its character.
The on-line auction that includes this set is scheduled for 16th-19th February 2016.
You'll find the sale page for this set if you click here.
The set is expected to sell in the price range USD$900-$1,500.
This RIA auction contains 4641 lots with some interesting and very affordable firearms, swords and related items. The auction is search-able so if you are looking for something specific it will be easy to find.
You will find the main auction page if you click here.
For those interested in the history and heritage of James Purdey & Sons you can find a couple of worthwhile books on Amazon
"Purdey's: The Guns and the Family" by Richard Beaumont if you click here.
"James Purdey & Sons Gun and Rifle Makers: Two Hundred Years of Excellence" by Donald Dallas (Author), Richard Purdey (Introduction), and The Duke Of Edinburgh (Foreword) if you click here.
(Picture of the cleaning set courtesy Rock Island Auction).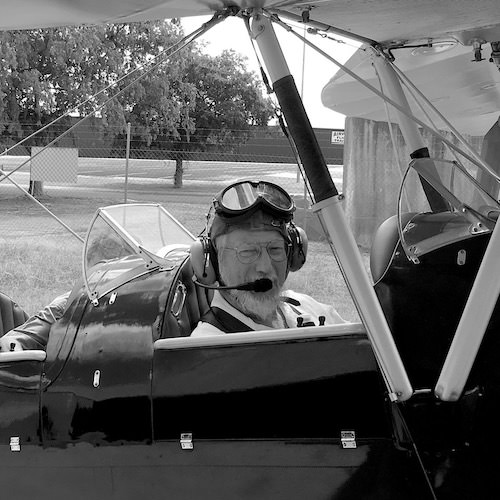 Jon Branch is the founder and senior editor of Revivaler and has written a significant number of articles for various publications including official Buying Guides for eBay, classic car articles for Hagerty, magazine articles for both the Australian Shooters Journal and the Australian Shooter, and he's a long time contributor to Silodrome.
Jon has done radio, television, magazine and newspaper interviews on various issues, and has traveled extensively, having lived in Britain, Australia, China and Hong Kong. His travels have taken him to Indonesia, Israel, Italy, Japan and a number of other countries. He has studied the Japanese sword arts and has a long history of involvement in the shooting sports, which has included authoring submissions to government on various firearms related issues and assisting in the design and establishment of shooting ranges.