Introduction: Raised in a Vineyard
Ferruccio Lamborghini grew up on the family farm, which specialized in grape growing, as the eldest of five brothers. His father's ambition for his eldest son was for him to ultimately take over the family farm but, as so often happens, Ferruccio Lamborghini's ambitions for his life and his father's aspirations were not in alignment, and so a young Ferruccio sought an education, and opportunities, to follow his own dreams. These dreams that he must have had as a boy, and a young man, were no doubt not fully formed: but young Ferruccio was determined to pursue a future he would carve out himself.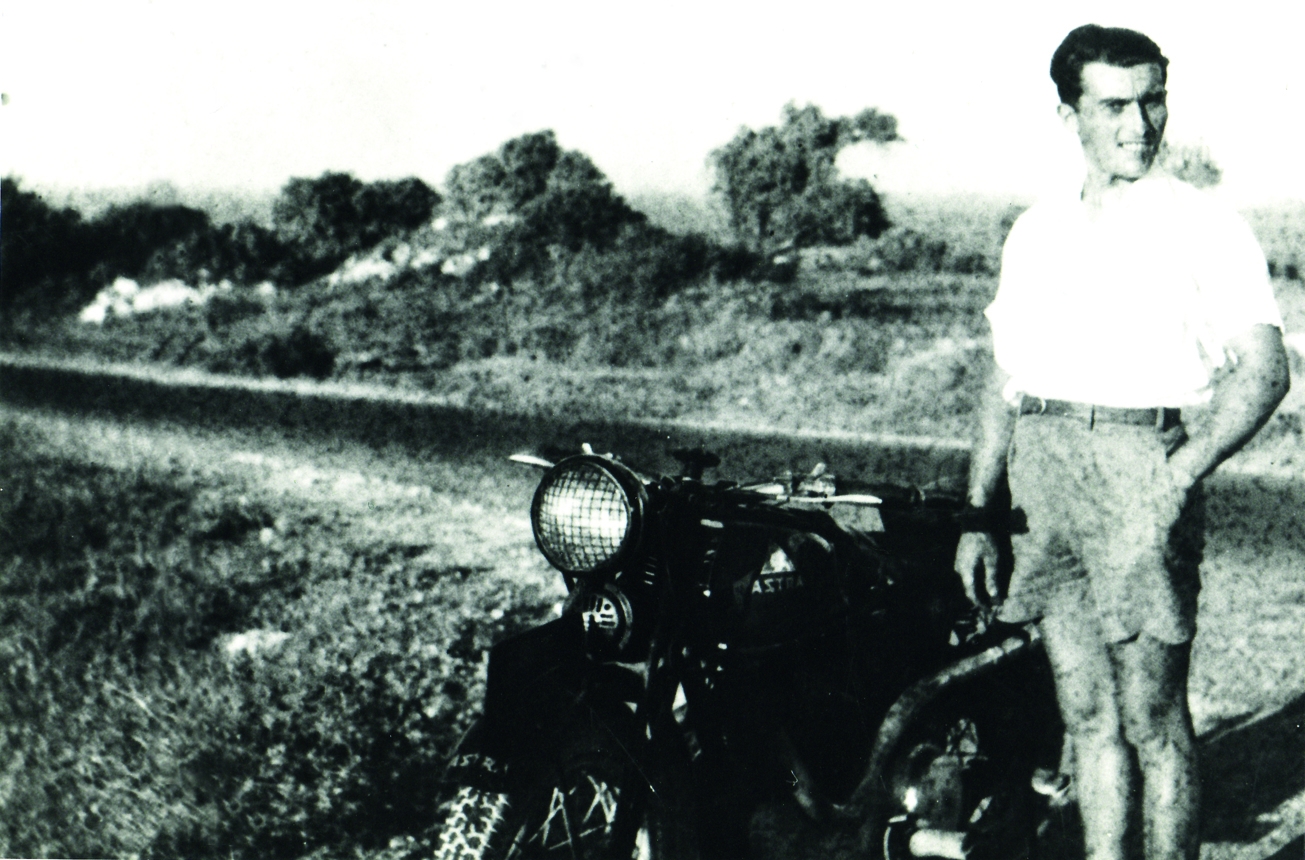 Ferruccio Lamborghini had been born in 1916, during the tempestuous years of the Great War. Having a family that had endured the deprivations of war at first hand he would have grown up under the influence of people who understood the things that are of value in life, and the things that are peripheral. Young Lamborghini first obtained work with a local blacksmith before obtaining work at Cavalier Righi, which was a major mechanical workshop located in Bologna, and one which had a contract for maintenance of the Italian Army's vehicles. Ferruccio was learning a valuable set of skills and knowledge that would ultimately enable him to achieve things that he could not possibly have foreseen at the time.
The outbreak of the Second World War saw Lamborghini in the Italian Army on the island of Rhodes assigned to the '50th Autoreparto Misto di Manovra' as a Corporal. By this stage Lamborghini had developed skills not only in mechanics, but in leadership and organization. Thus it was at the end of the War he was a young man who could see the needs of his country, and who had skills and knowledge to start his own business.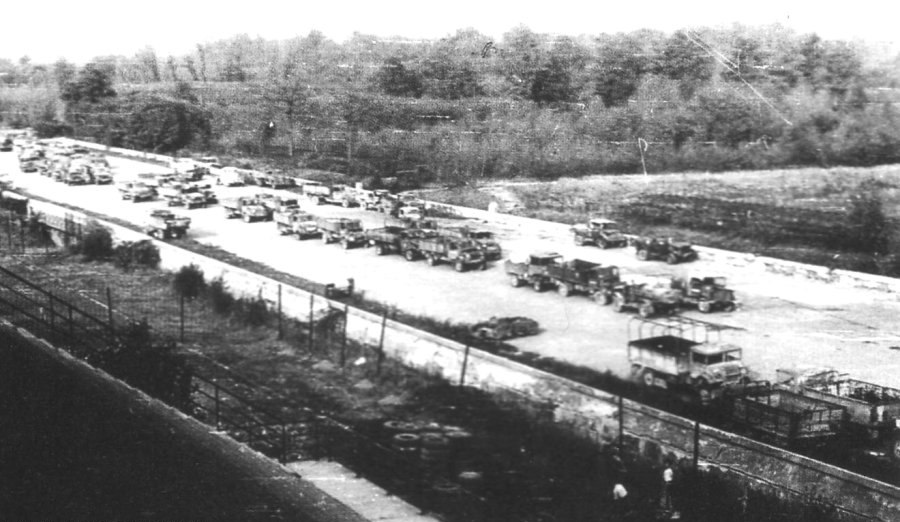 Lamborghinis for Plowing Your Fields
At the end of a war, especially a major one such as the Second World War, people are not going to be interested in luxury goods, especially not luxury motor cars. In Britain luxury car maker Rover reluctantly discovered this, which led them to creating their agricultural classic, the Land Rover. In the same way Ferruccio Lamborghini could see that Italy had a pressing need for agricultural machinery to help the nation recover from the ravages of the war. Because of his professional background, and his military service, he had a very good understanding of the military machinery that was being sold off as army surplus, and how to adapt that machinery into the making of tractors and agricultural machinery. Added to that the new post-war Italian Government made it easy for people to start a business. Lamborghini's father put up the family vineyard as security on a loan to help Ferruccio start a tractor manufacturing business, and in 1948 Lamborghini Trattori was established. Using parts purchased from the ARAR (Azienda Recupero Alienazione Residuati) Lamborghini created the first Carioca tractors.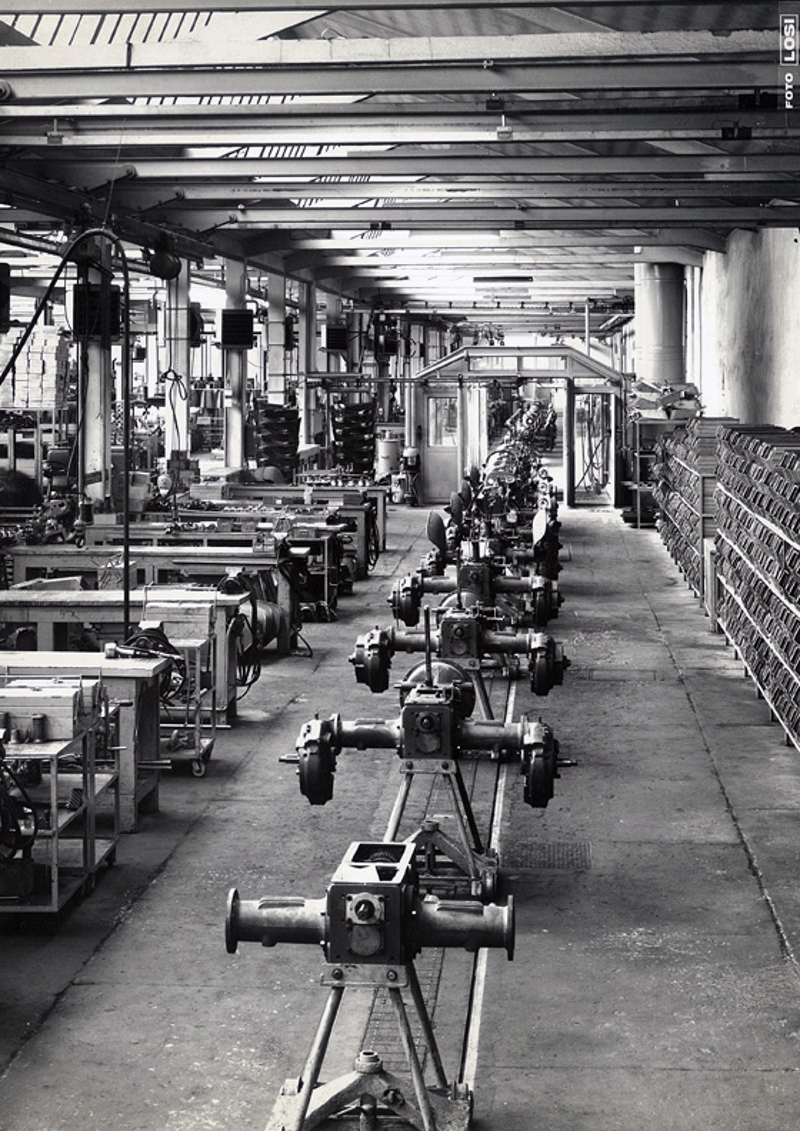 The Carioca tractors used military surplus engines, gearboxes and differentials. His model L33 of 1952 incorporated a British Morris 3.5 liter 6 cylinder diesel engine and was the first tractor manufactured entirely by Lamborghini (other than the use of the Morris engine).
Lamborghini invented a fuel atomizer which enabled a diesel engine to be started using petrol/gasoline, and then switched over to using inexpensive diesel distillate. His innovations made his tractors competitive with the established major manufacturers such as Fiat, Landini, and Motomeccanica. and so his sales grew progressively from a tractor per month, to a tractor per week, to making 45-60 tractors per day in the 1960's in a business employing over 400.
The Lamborghini 1R
The Lamborghini 1R tractor began production in 1961 and remained so until 1965. So it was a mainstream product at the time Ferruccio Lamborghini had his famous argument with Enzo Ferrari as to the fact that the Ferrari 250GT that Lamborghini was driving was found to be fitted with the same type of clutch as some of his tractors. Lamborghini was annoyed and in his annoyance determined to get into the luxury car manufacturing business. The result of this was the creation of what many consider to be the most beautiful Lamborghini ever created, the Lamborghini 350GT.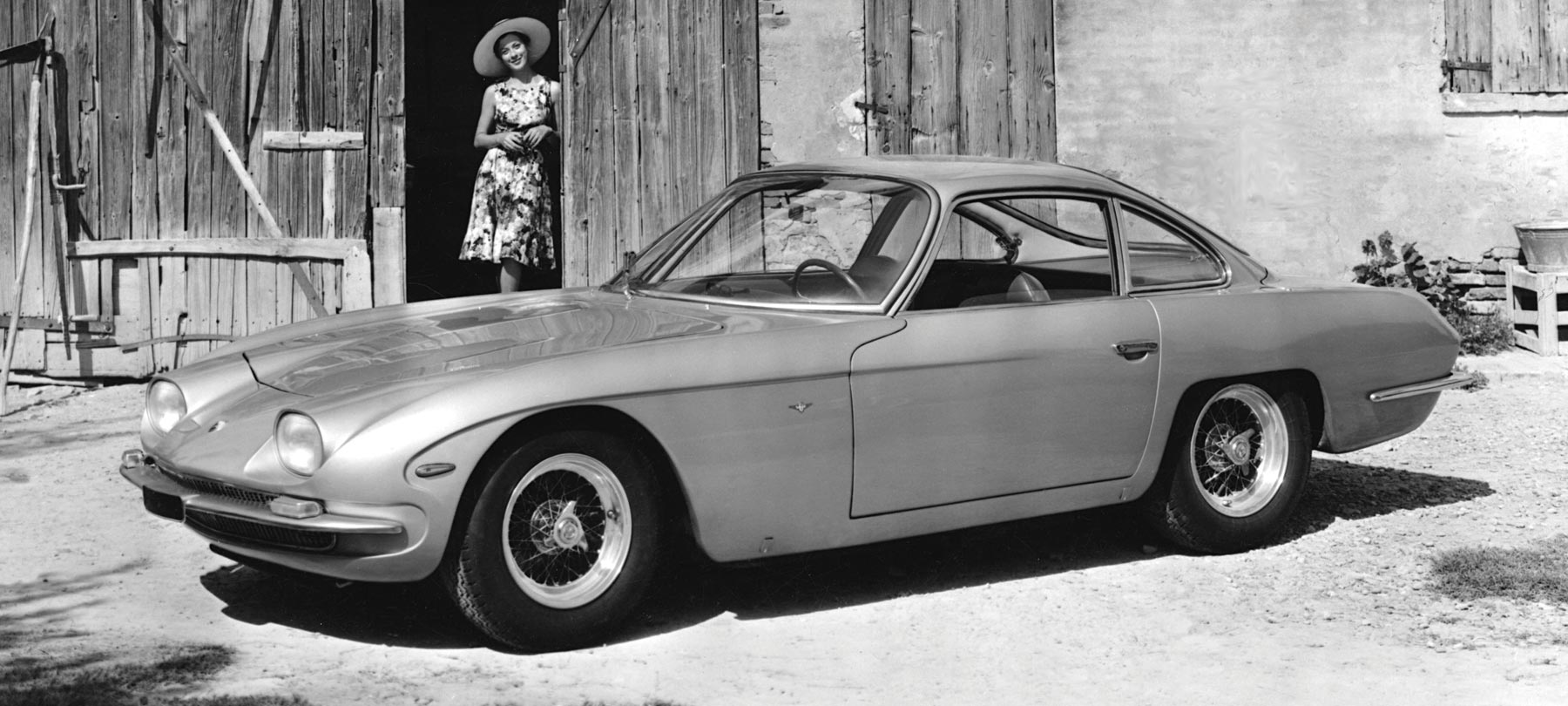 The Lamborghini 1R tractor was not a thing of beauty by comparison with its stable-mate, the 350GT. But it was a solid and durable tractor that performed its agricultural tasks just as beautifully as the 350GT ate up road miles and turned heads wherever it went.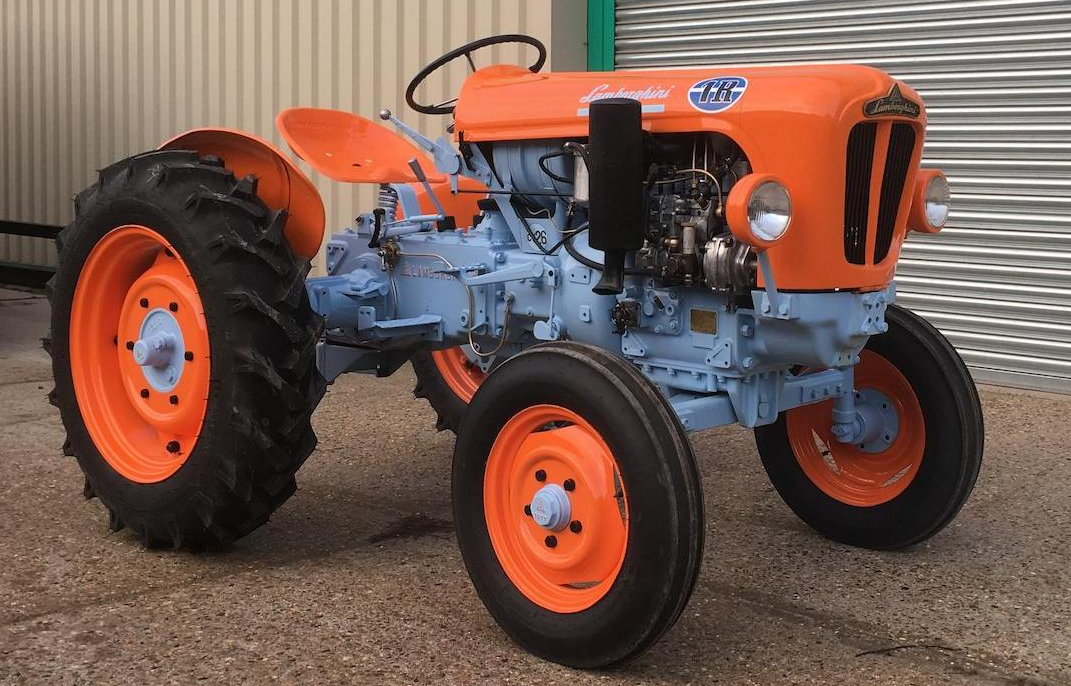 The Lamborghini 1R was made, not with a DOHC V12 engine, but a humble two cylinder air cooled diesel. The two cylinder air cooled Lamborghini diesel engine of the 1R was of 1,462cc capacity and produced 26hp. Early versions featured a three speed all synchromesh gearbox with a two speed transfer case for high and low range, giving six gears in all. Later models received a four speed gearbox and the engine power was raised to 32hp @ 1,500rpm. The rear brakes were hydraulic.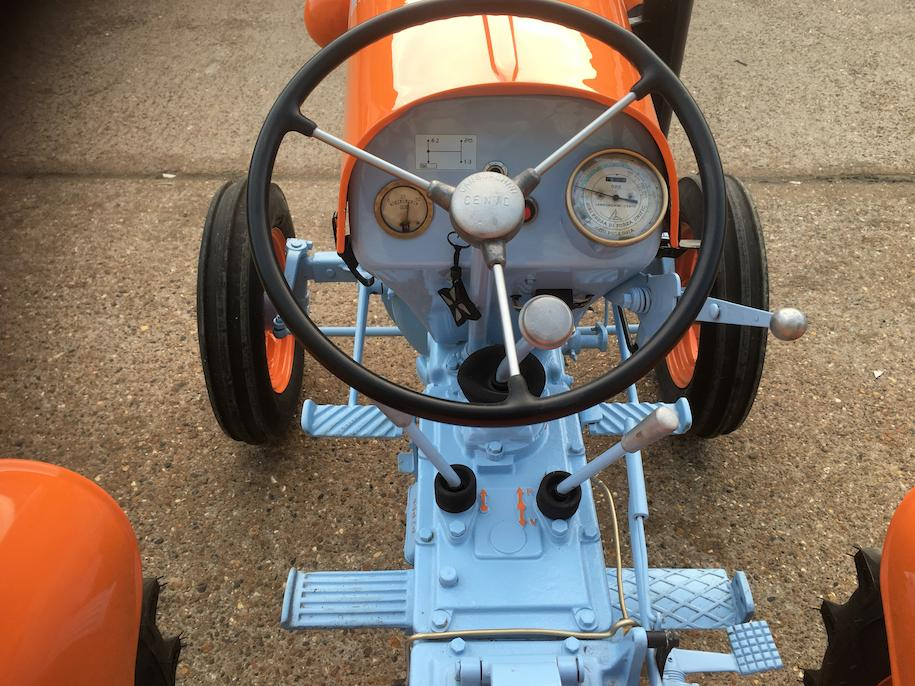 Top speed of the Lamborghini 1R was a modest 20km/hr, which was more than adequate for its use around the farm or vineyard, and it was much more capable of handling off road and rough terrain than the 350GT, or any other Lamborghini vehicle with the exception of the "Rambo Lambo" LM002.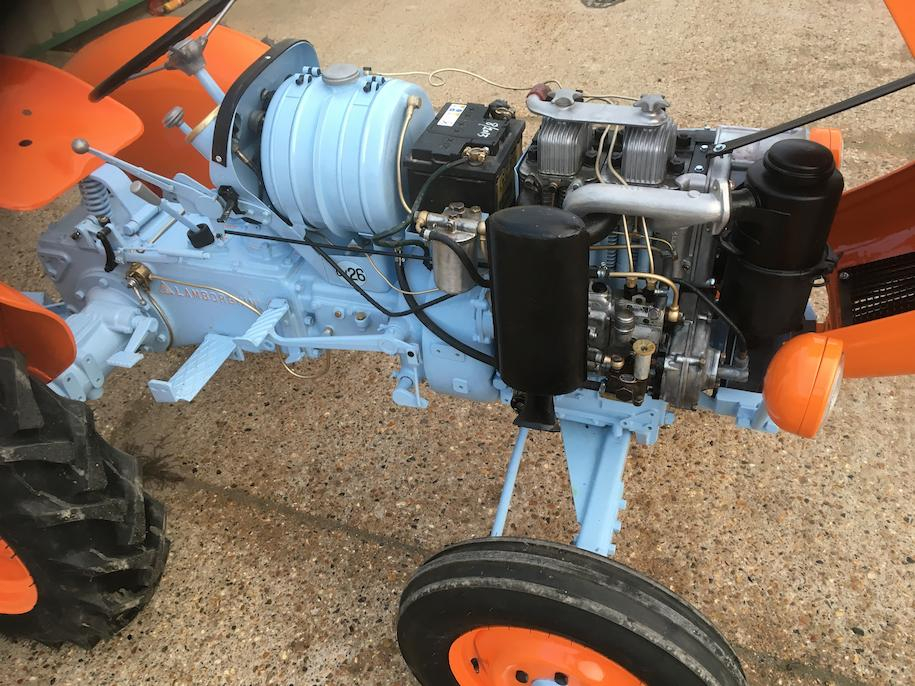 Back when it was new in the 1960's the Lamborghini 1R tractor sold for 1.1 million lire, which made it quite a bit cheaper than the 350GT.
Conclusion
The Lamborghini 1R in our pictures is a fully restored machine which will be coming up for sale by Bonhams at their London Olympia, Collector's Motor Cars, Motorcycles and Automobilia, to be held on December 3rd, 2018.
You will find the sale page for this machine if you click here.
It is expected to sell in the range £14,000 – £20,000.
If you are a Lamborghini collector, or have a vineyard and would rather like to drive around it in your Lamborghini, then this might just be the machine you are looking for. It was made during Lamborghini's "Golden Age", the same period that gave us not only the 350GT and 400GT, but also the Muira.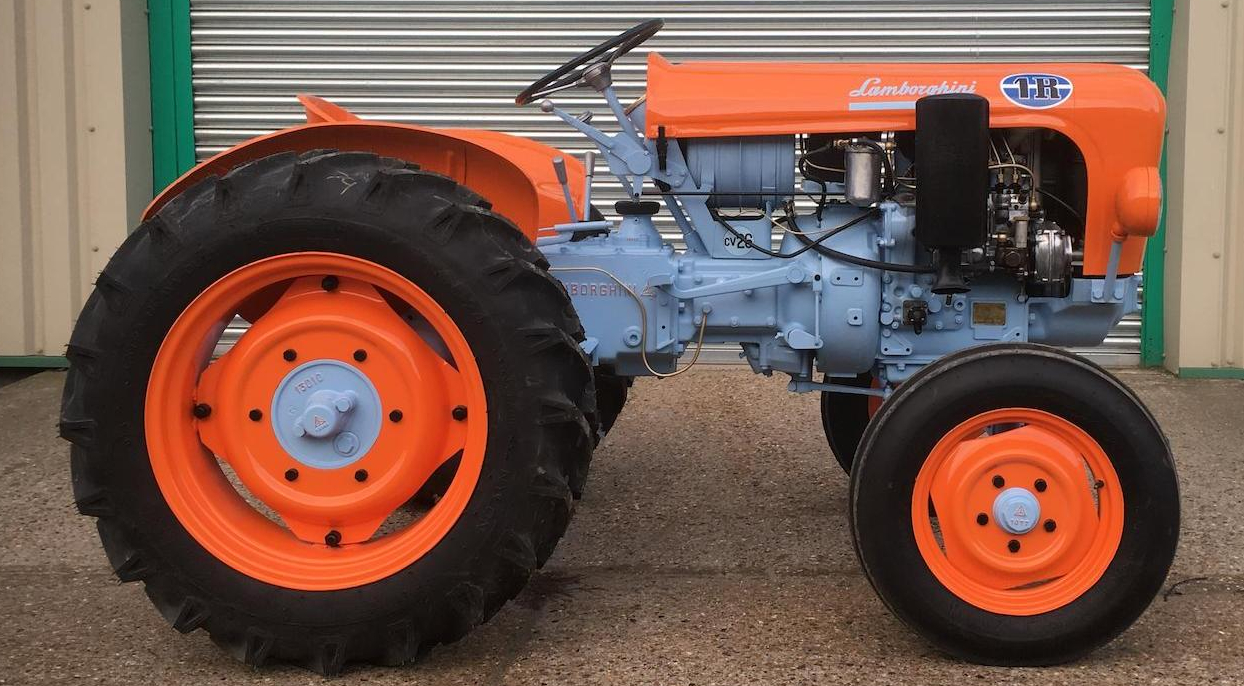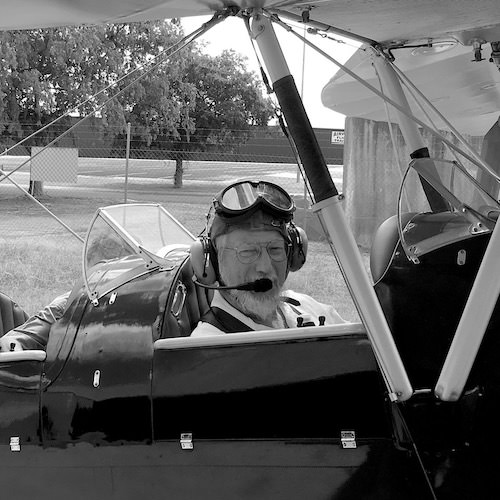 Jon Branch is the founder and senior editor of Revivaler and has written a significant number of articles for various publications including official Buying Guides for eBay, classic car articles for Hagerty, magazine articles for both the Australian Shooters Journal and the Australian Shooter, and he's a long time contributor to Silodrome.
Jon has done radio, television, magazine and newspaper interviews on various issues, and has traveled extensively, having lived in Britain, Australia, China and Hong Kong. His travels have taken him to Indonesia, Israel, Italy, Japan and a number of other countries. He has studied the Japanese sword arts and has a long history of involvement in the shooting sports, which has included authoring submissions to government on various firearms related issues and assisting in the design and establishment of shooting ranges.