The Shelby Series 1 was created to be the final crowning glory of Carroll Shelby's life. This was the car of which he said: "I'm tired of imitations. Folks have put the Cobra name on all sorts of stuff over the years but none of them were Shelby Cobras. Before they throw the last shovel of dirt on me, I want to take one last shot at an honest-to-goodness Cobra".
Quick Facts
The Shelby Series 1 was created to be the first road going sports car that Shelby American had designed and built from the ground up.
The car was built in collaboration with General Motors Oldsmobile division and was created around the Oldsmobile Aurora DOHC V8 engine.
The Series 1 was the most technologically advanced Shelby sports car and featured a 6061 aluminium tube frame heat treated and stress relieved, with aluminium honeycomb reinforcing and a composite carbon-fiber and fiberglass body.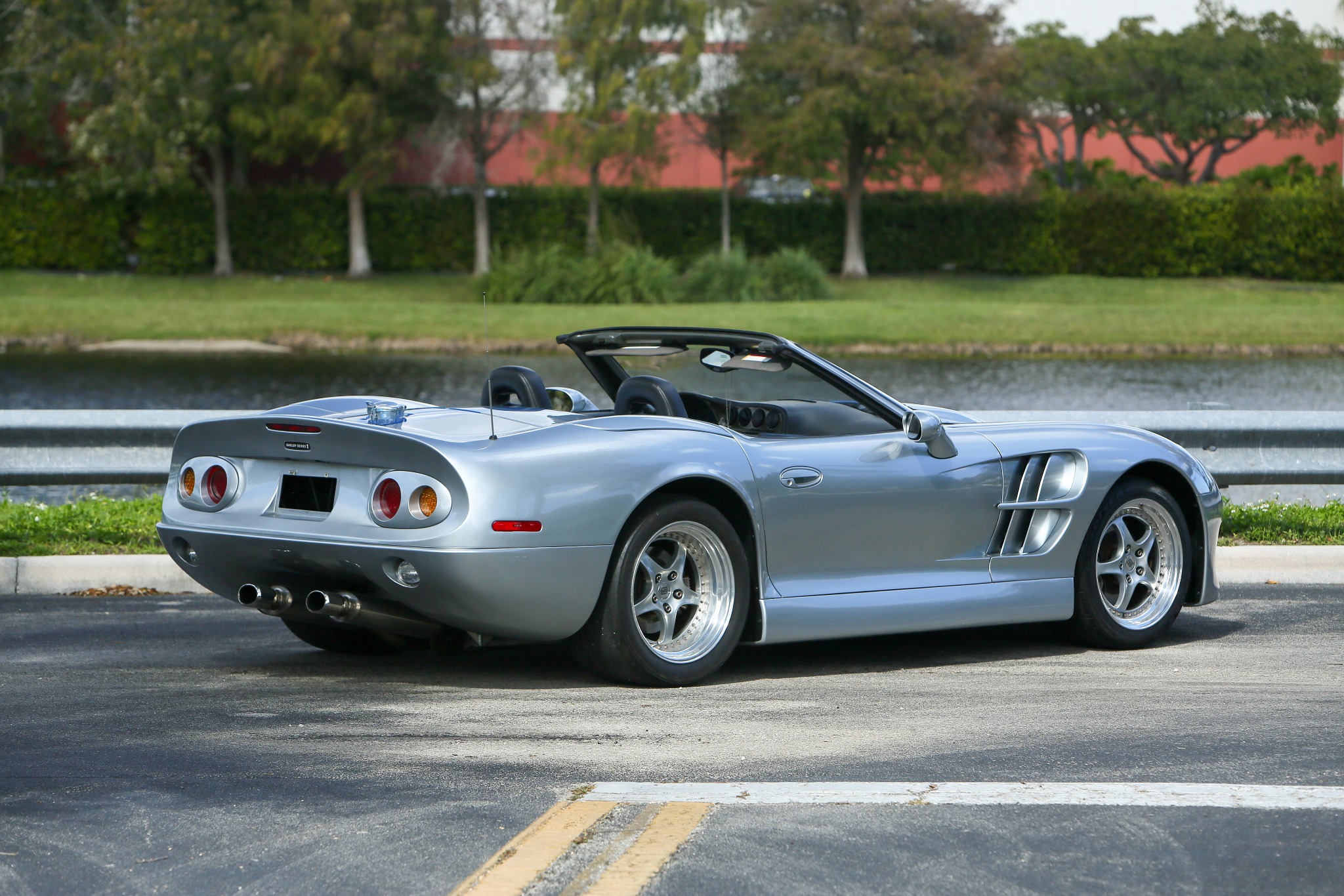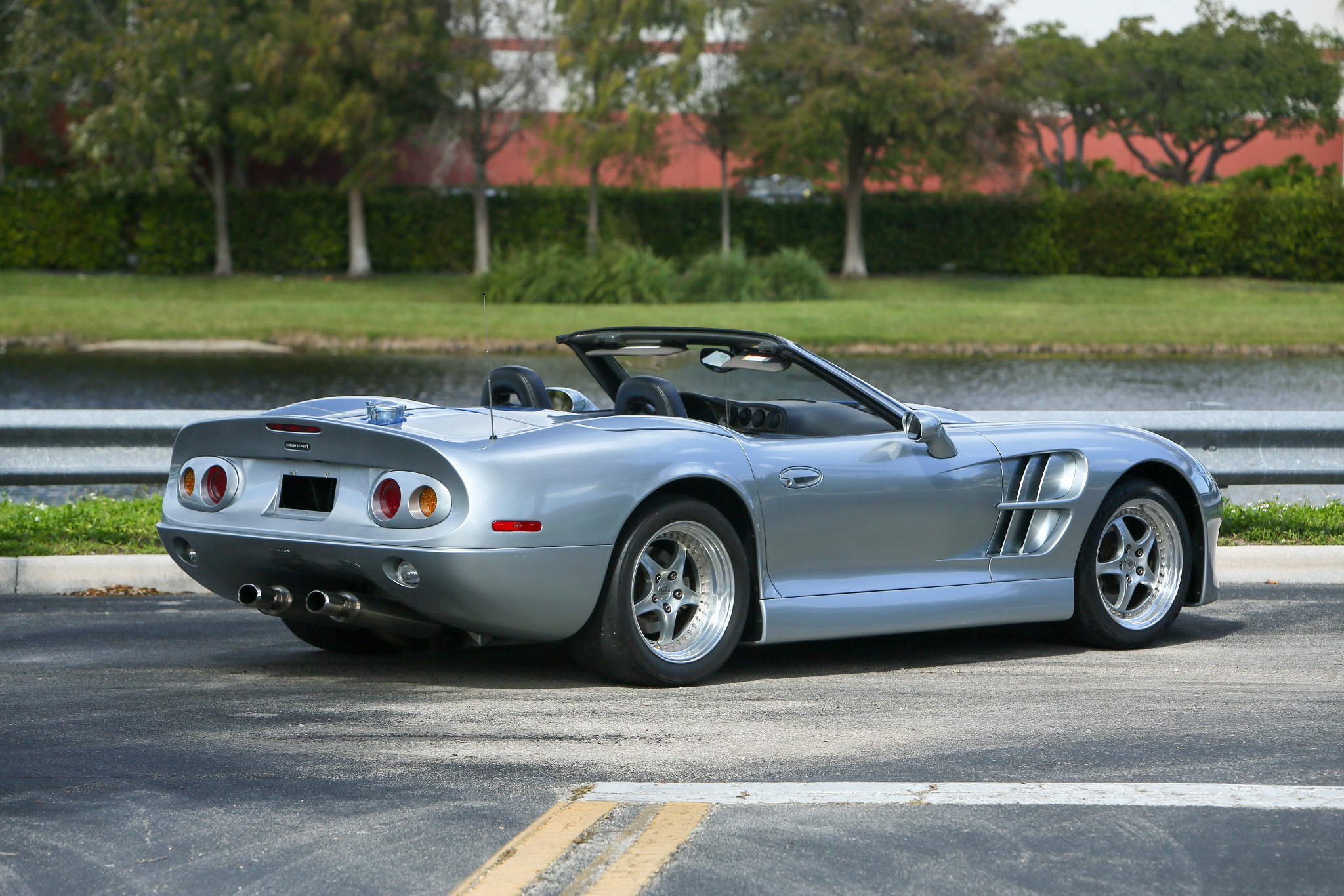 "Seize the Day"
Carrol Shelby was a man who lived to "seize the day" every day, to "suck the marrow" out of life because that was who he was. He had experienced the limitations of living with a serious heart condition from childhood and that had etched into his being a desire to experience and to accomplish the things he dreamed of.
In Carroll Shelby's life he became a successful professional racing driver which included a win at Le Mans in 1959 co-driving with Roy Salvadori, he established his own sports car brand and manufacturing facility, and became a performance car consultant to Ford and General Motors.
Carrol Shelby built his sports car business modifying cars that had originally been designed and built by others: his iconic Shelby Cobra was based on the British AC Ace into which he managed to shoehorn various American Ford V8 engines of exponentially more grunt than the AC Ace's original four and six cylinder power plants.
The relationship with Ford led to Shelby being invited to work on the Ford GT40, with which Ford and team Shelby American would gain wins at the prestigious Le Mans 24 Hours motor race in 1966 and 1967.
From the Cobra, Shelby moved on to versions of the Shelby Ford Mustang, and Dodge Viper, but there was one thing Carroll Shelby had never had the opportunity to try, and that was to design and build a sports car of his own. He began to remedy this beginning in 1989 with a prototype racing car using the Oldsmobile Aurora V8, with the intention of this being used in a Can-Am race series, but this was not to be a full fledged, road going sports car bearing the Shelby name.
The Beginning of the Shelby Series 1
That crowning glory for Carrol Shelby's life was to take shape beginning during the 1990's and during a time when for Carroll Shelby he must have felt that his life hung in the balance: he underwent a heart transplant in 1990, and a kidney transplant courtesy of a donation by his son Michael in 1996. For him to create a sports car of his own design it was "now or never".
The impetus to create this unique Shelby sports car was initially set in motion by the head of Shelby American, Don Landy. The man who would become instrumental in bringing this project into being with a budget and a vision was John Rock, the head of GM's Oldsmobile division who was looking for a way to modernize the faded Oldsmobile image of being a car for elderly retirees – the "Olds Mobile".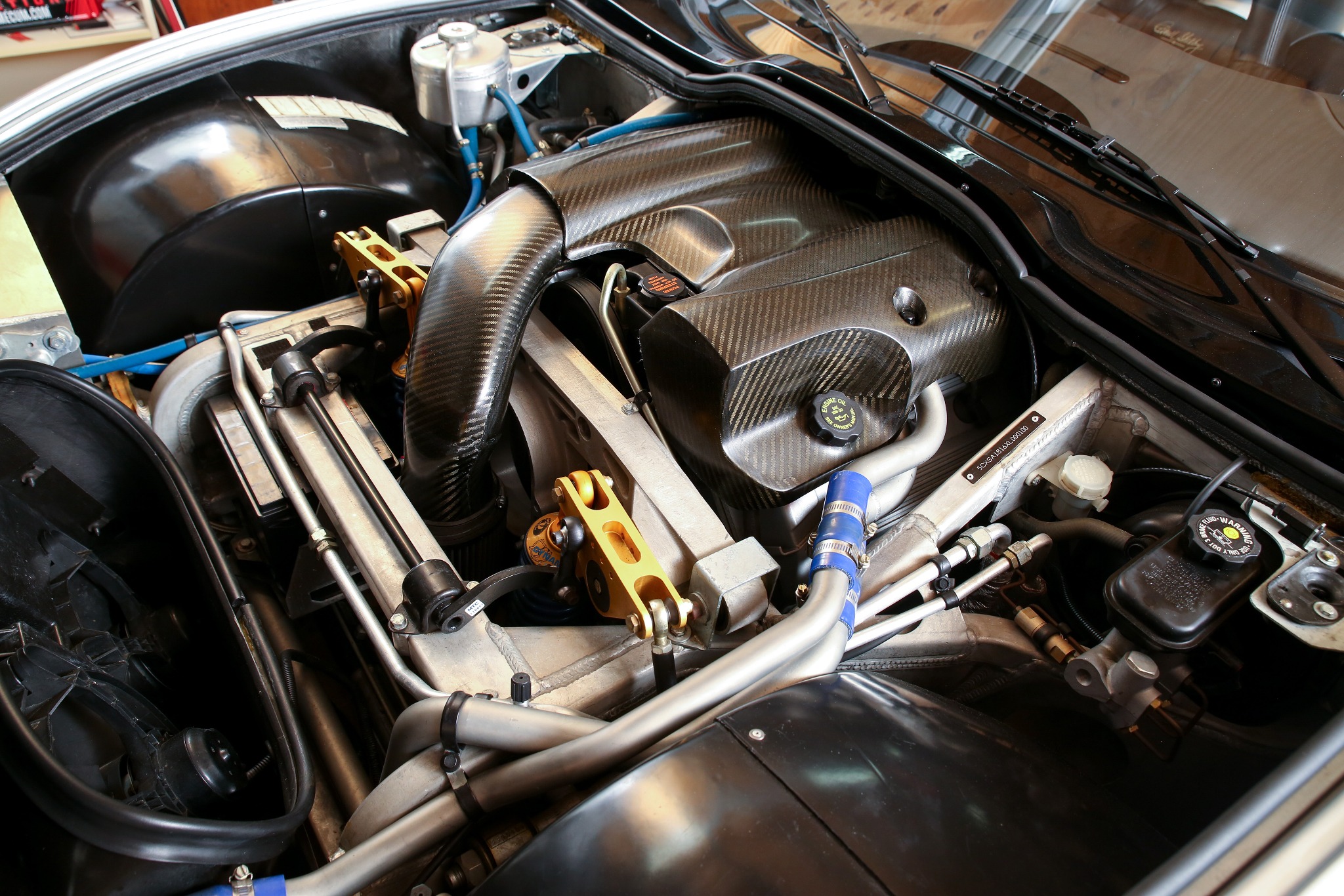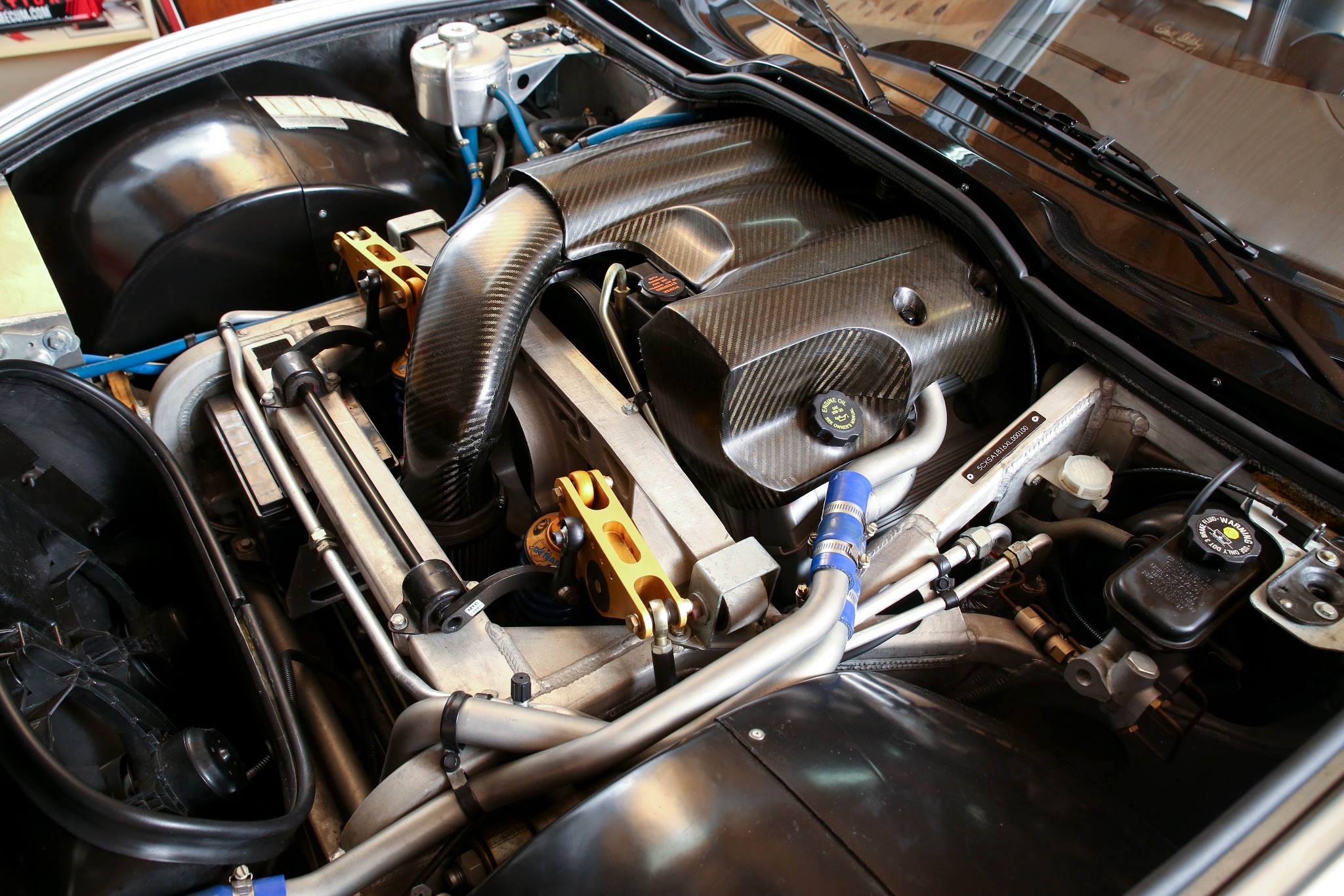 To get the wheels in motion John Rock's idea was to use the V8 DOHC Oldsmobile Aurora engine in an Indy Racing League series based around it, and to also base the new "Shelby Series 1" around that engine and racing league. Despite General Motors not being particularly interested a change of leadership at Shelby American was to change that, and Don Rager took over as President and Chief Operating Officer. As a result of discussions between Shelby American and Oldsmobile there emerged a plan for a Shelby sports car, powered by an Oldsmobile Aurora engine, which would make its debut as the pace car for the race series. This was in the end not to be however and Shelby American would have to find other ways to finance the project.
The Design Takes Shape
Once there was agreement between Shelby American and Oldsmobile Carroll Shelby brought in British racing car engineer Peter Bryant. Peter had worked with Carroll Shelby on the Ford GT40 to bring it up to Le Mans winning ability and he was the ideal choice for a new Shelby sports car.
Peter Bryant came up with two design concepts; one for a mid-engine sports car using the Oldsmobile Aurora engine and transaxle, while the other was for a front engine with a Richmond six speed manual gearbox driving the rear wheels. The front engine design was initially favored and the first prototypes were to be based on that.
Mark Visconti was added to the engineering design team and the car was created around a welded 6061 aluminum tube frame, heat treated, and reinforced with aluminum honeycomb sections. Mark Visconti had aerospace training and expertise which was put to good use.
Two prototypes were fabricated and shown at the Las Vegas and Detroit auto shows of 1997, both cars were painted in Oldsmobile "Centennial Silver" with the Las Vegas show car featuring orange stripes and the Detroit show car blue.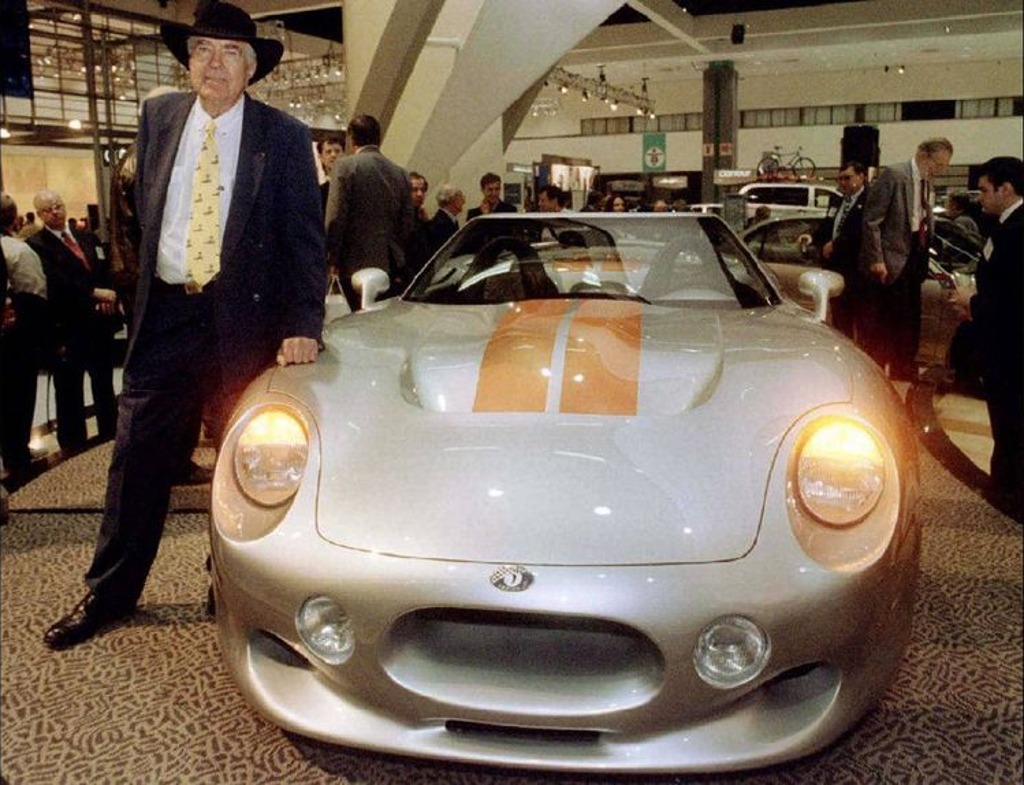 In an interview of the time Carroll Shelby said that he was creating the new car because "I'm tired of imitations. Folks have put the Cobra name on all sorts of stuff over the years but none of them were Shelby Cobras. Before they throw the last shovel of dirt on me, I want to take one last shot at an honest-to-goodness Cobra".
At the auto shows however it became quickly apparent that there was just not enough room in the front of the passenger compartment. So it was back to the drawing board to find a solution.
Peter Bryant did a third design with the Aurora V8 mounted in the front, but behind the front axle line, and driving the rear wheels via a torque tube to a rear transaxle. Although Shelby originally wanted to use the then current Corvette transaxle Chevrolet said no and the team were left with finding a suitable alternative. This came in the form of a modified ZF transaxle which was transformed from being a five speed to a six speed by means of some cunning engineering.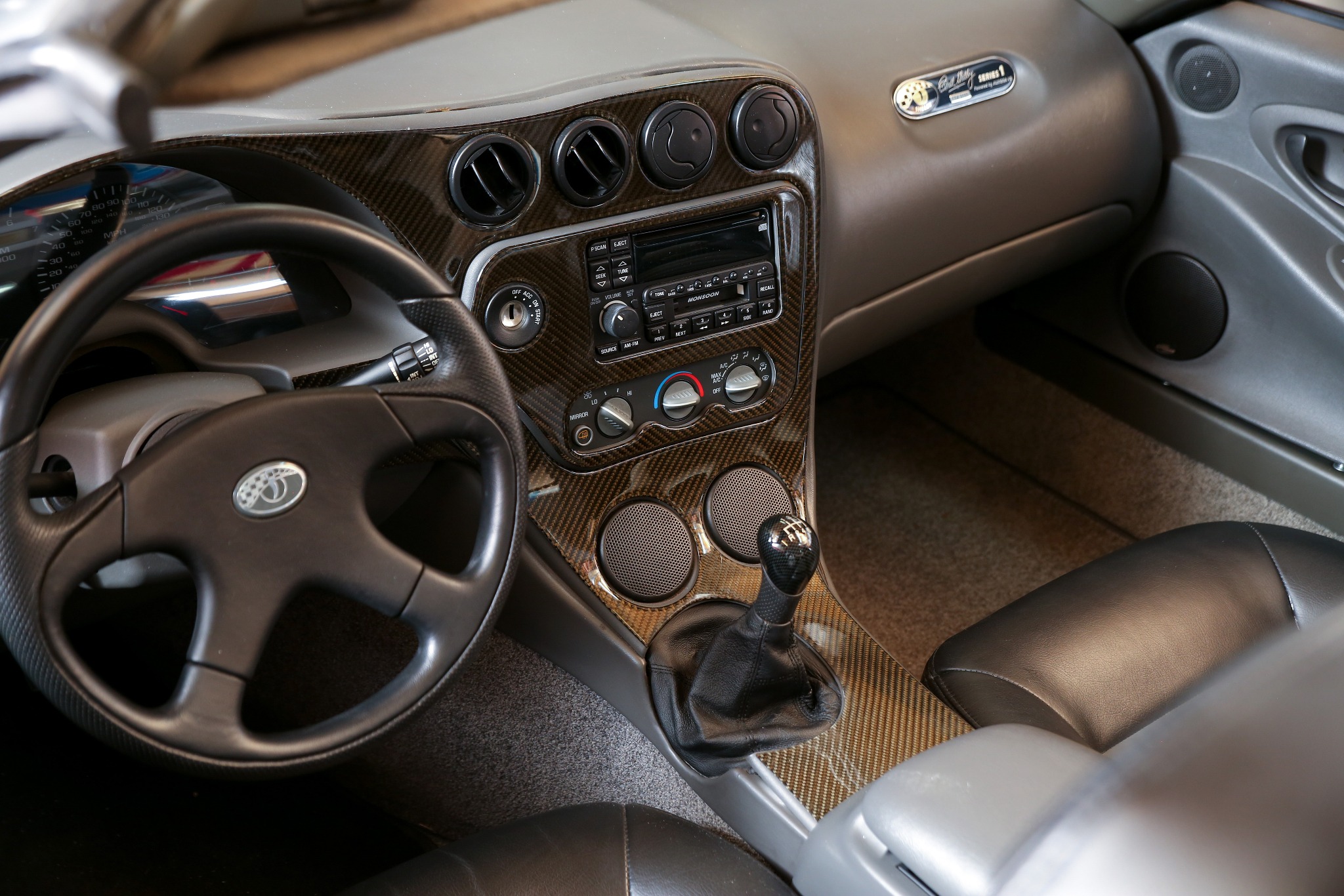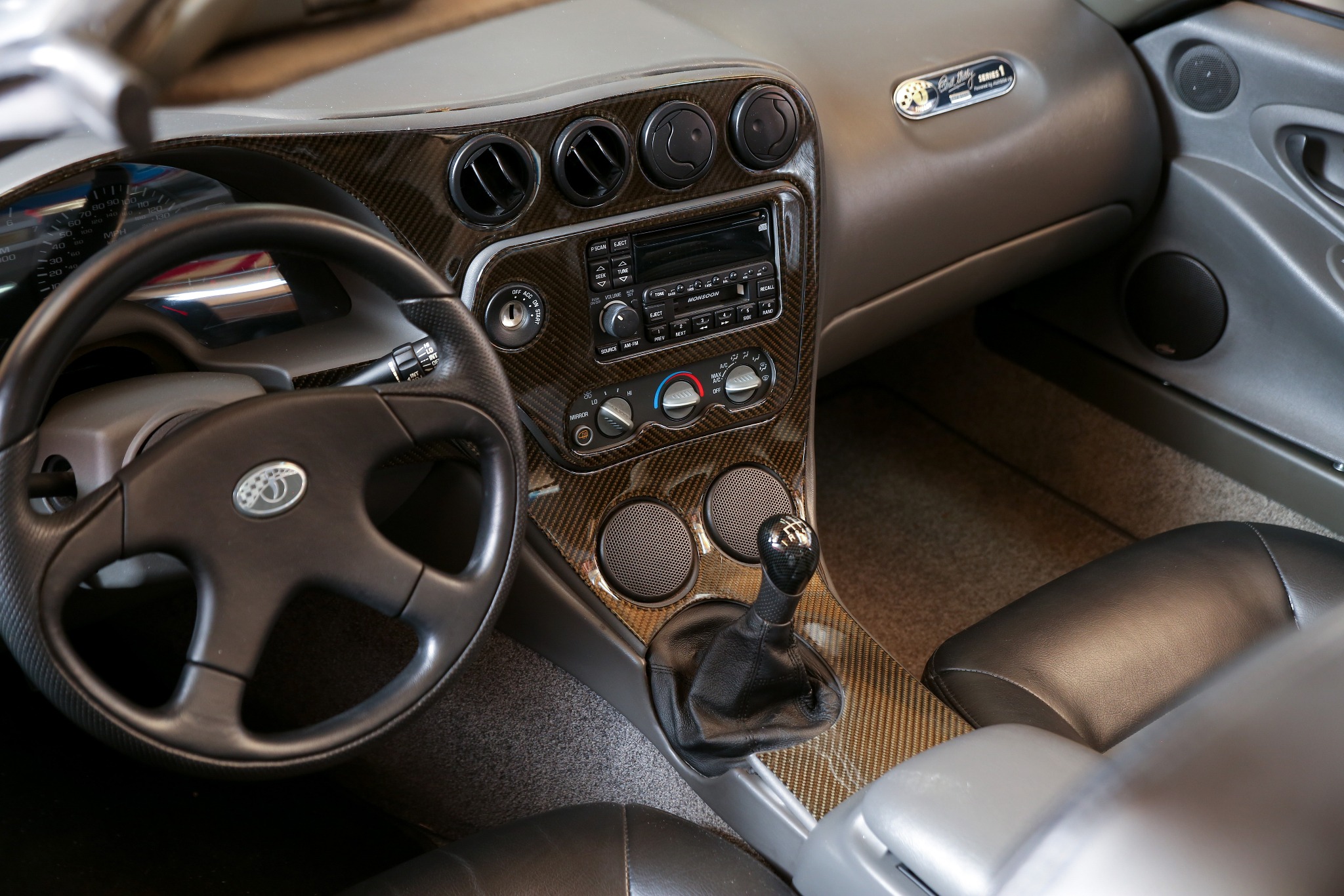 With the design finalized Shelby got Canadian company Multimatic to do structural analysis and suspension development. They were able to refine the finalized chassis for the Series 1 so it tipped the scales at 265 lbs, had a torsional rigidity of 12,000 ft/lb per degree and a natural frequency of 53 Hz. When compared with the chassis for the new Chevrolet Corvette the Shelby was about half the weight and twice as rigid. It was a chassis fit for a street-legal race car.
Moving into Production
Shelby American moved into the production facility for the Series 1 in 1998 and began work on setting up the manufacturing processes. With debugging and dealing with the expected problems of putting a new car into production it was not until 2000 that the production line was working as desired.
At this point the Shelby Series 1 still needed quite a bit of development work and costs had risen dramatically. However despite the problems the cars were progressively brought up to standard and went on to indeed being a real and lasting tribute to Carroll Shelby – despite the fact that the sheer stress induced by the various problems that the project created were not at all what he would have wanted to deal with over that period when he was dealing with having a heart transplant and a kidney transplant with all the personal health issues that stemmed from those.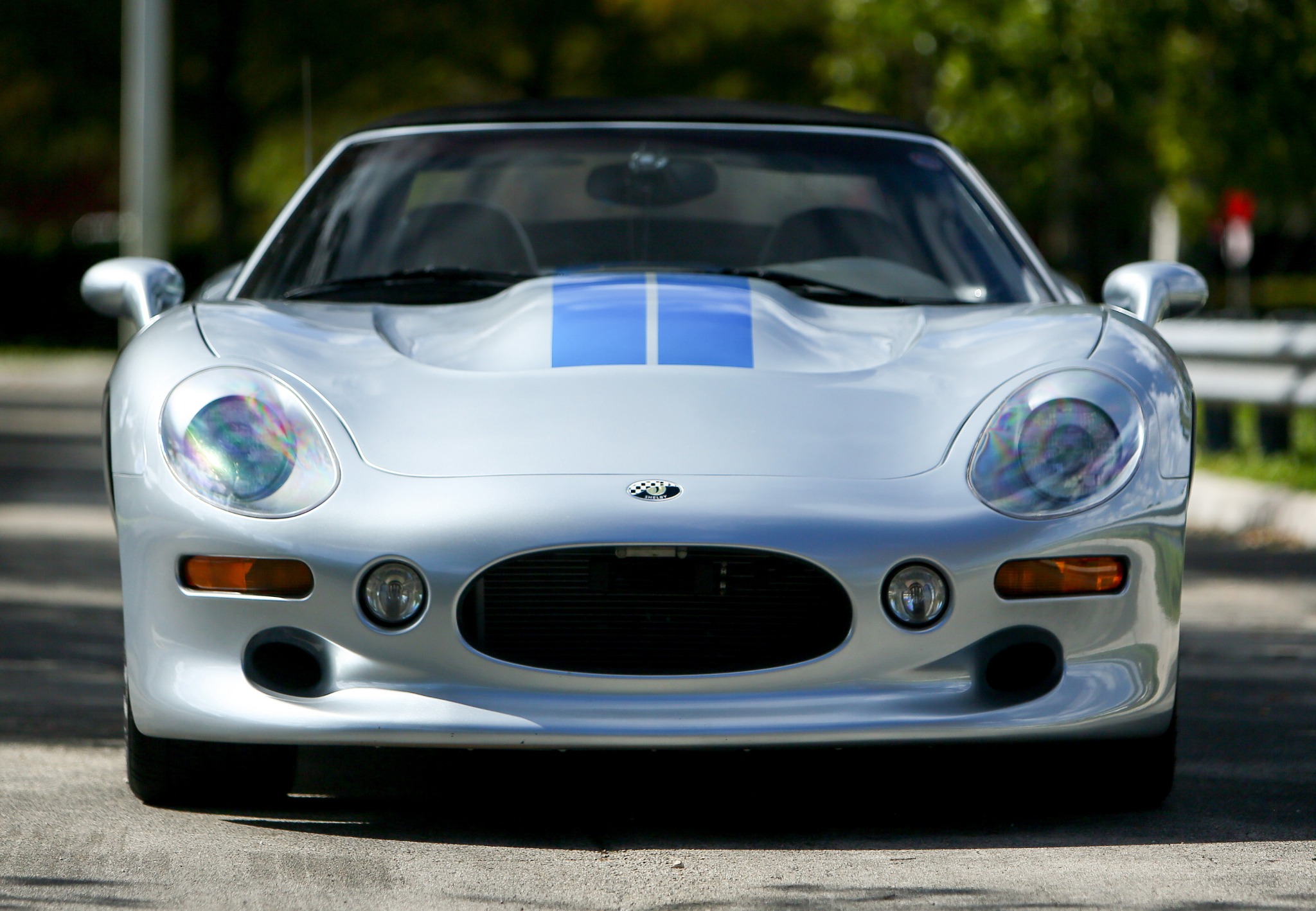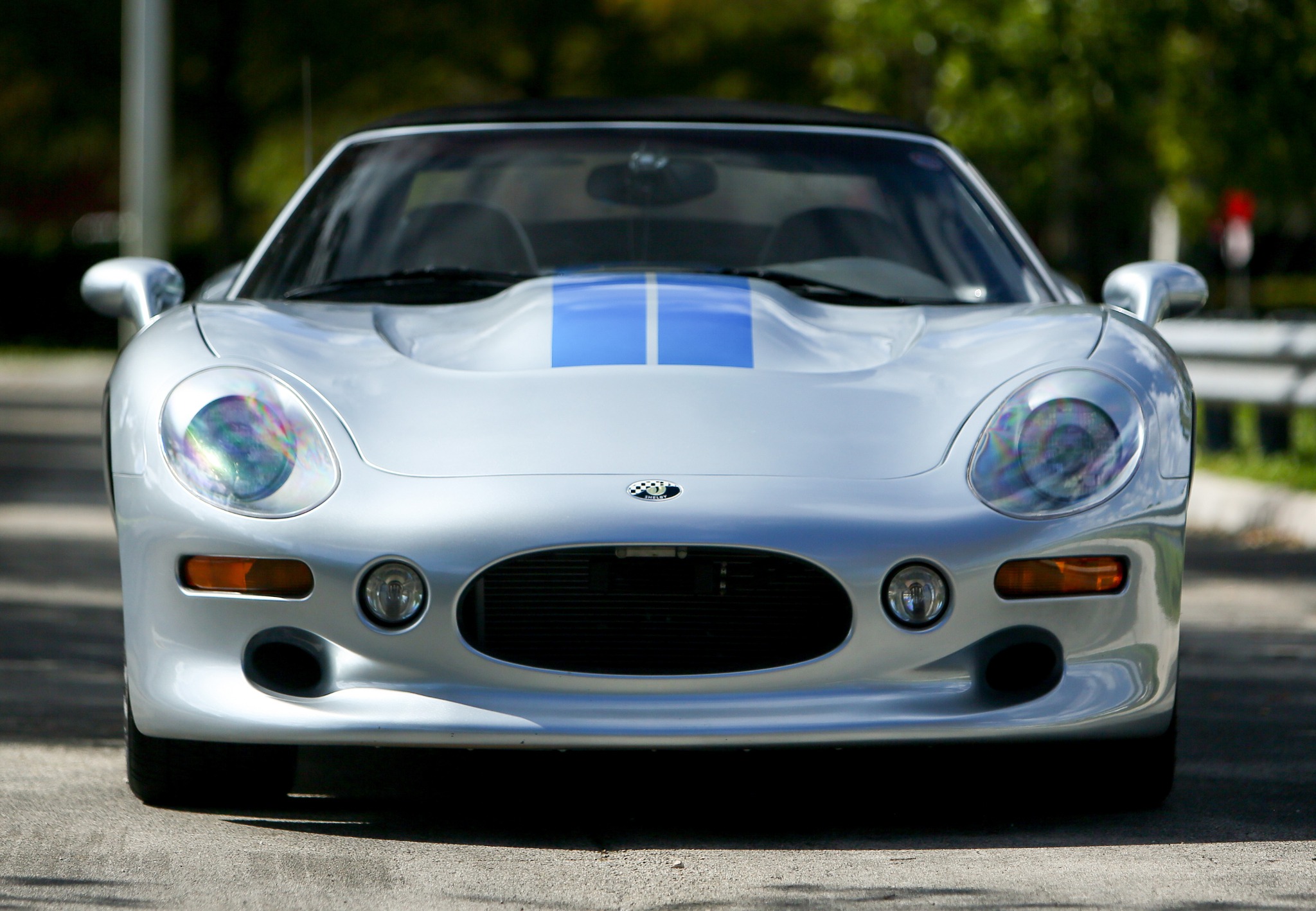 The Shelby Series 1 is a fascinating car with a complex history. As a car, once it was debugged, it is a thing of beauty with wonderful handling and sufficient power in its standard form, and with neck muscle straining power in supercharged form.
But there is something else to this car: it is the final legacy that Carroll Shelby left to the world, the culmination of a lifetime of achievements in the face of incredible odds. The Shelby Series 1 deserves to be finally recognized as one of the most outstanding American sports cars ever created, and it was created in a small workshop, with limited resources, by a team with unparalleled expertise and commitment.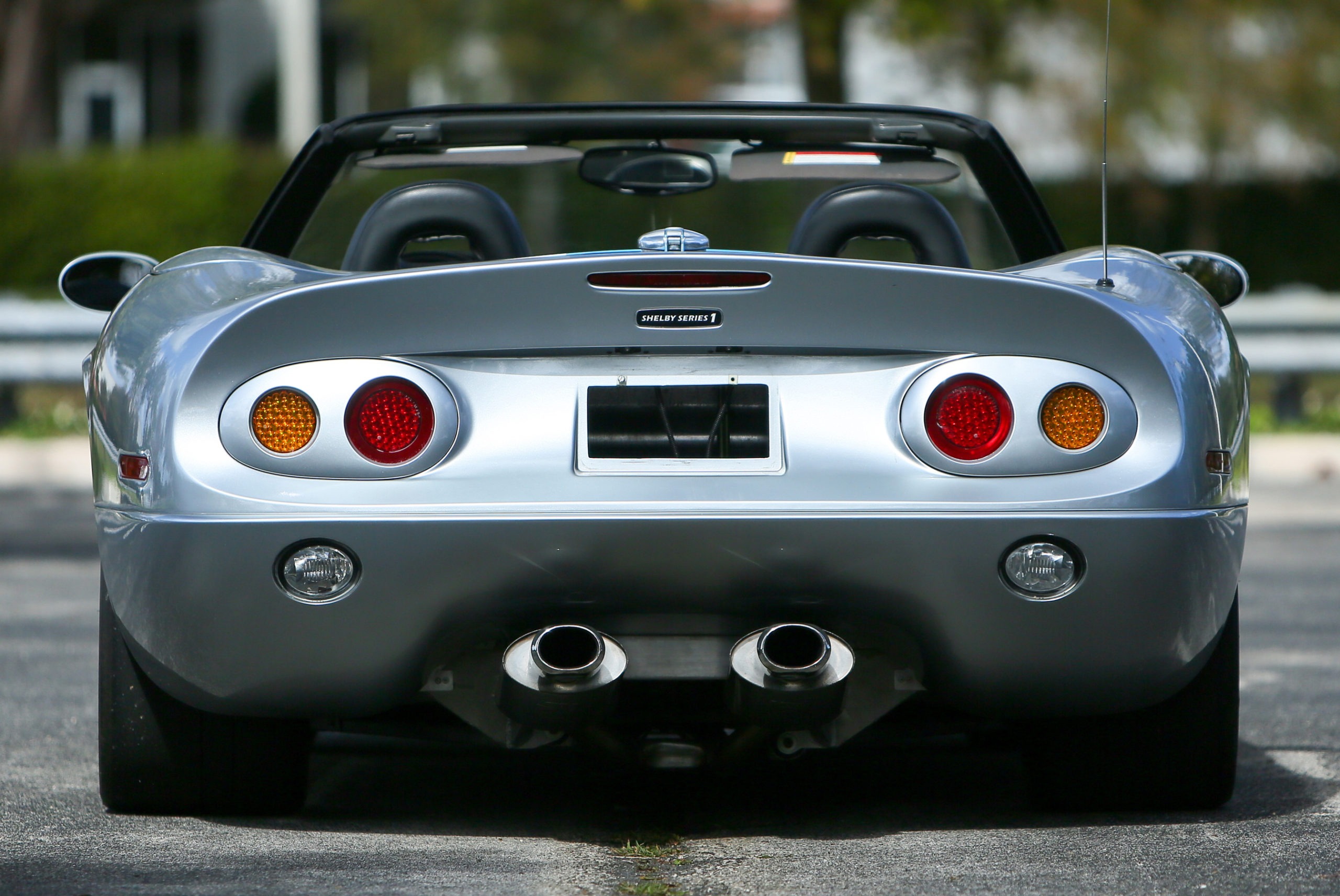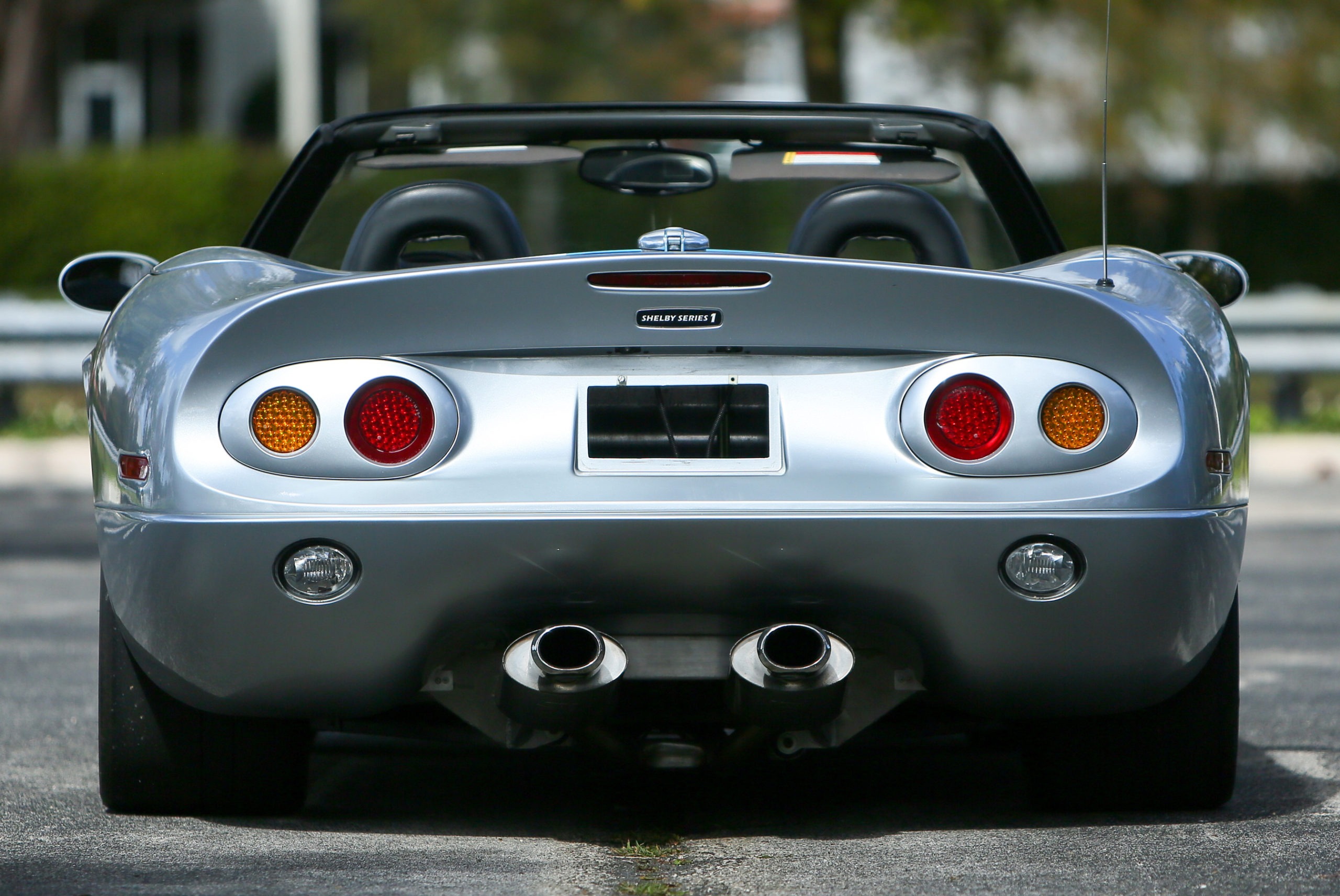 Specifications
Chassis: Welded and stress relieved 6061 aluminum box section chassis with aluminum honeycomb reinforcing in key areas. Complete chassis weight 265 lb, torsional rigidity of 12,000 ft/lb per degree, natural frequency of 53 Hz.
Body: Composite carbon-fiber and fiberglass body panels.
Suspension: Double "A" arms front and rear with remote inboard mounted coil springs and shock absorbers.
Brakes: Servo assisted ventilated discs front and rear. Factory option for two piece ventilated and cross drilled rotors with two piston PBR calipers.
Steering: Power assisted rack and pinion.
Wheels and Tires: Wheels; 18″ five spoke alloy. Tires; Goodyear Eagle F1, front 265/40, rear 315/40. These tires were based on an IMSA "rain" racing tire and were custom made for the car by Goodyear.
Dimensions: Length; 169.0″ (4,292 mm). Width; 76.5″ (1,943 mm). Height; 47.0 " (1,194 mm). Weight; 2,650 lb (1,202 kg) – (Note: weight of actual production cars varied up to almost 3,000 lb with a full tank of fuel depending on the weight of the body panels: likely to be heavier on early production cars and lighter on late production cars).
Weight Distribution: 49/51 front to rear.
Engines: Standard; Shelby tuned Oldsmobile Aurora 4 liter 32 valve DOHC V8 producing 320 hp @ 6,500 rpm and 290 lb/ft of torque @ 5,000 rpm, compression ratio 10.3:1, weight 493 lb. X-50 version of the same engine added 50 hp making the engine power 370 hp. Supercharged engine produced 600 hp @ 6,500 rpm with 530 lb/ft of torque. The Vortech supercharger was offered as a $35,000 option factory fitted or for $27,000 for the owner to install themselves).
Transmission: Custom modified ZF 6 speed transaxle (Note: these were the same as the 5 speed transaxle as used in the De Tomaso Pantera but re-engineered to make them 6 speed).
Performance: Cars that are close to the specified weight of 2,650 lb can deliver a standing to 60 mph time of 4.4 seconds, standing quarter mile of 12.8 seconds (and 112 mph), and a top speed of about 170 mph. (Note: Early production cars may be somewhat overweight and so can be expected to produce slower times). The supercharged version could do a standing to 60 mph in a neck muscle straining 3.2 seconds.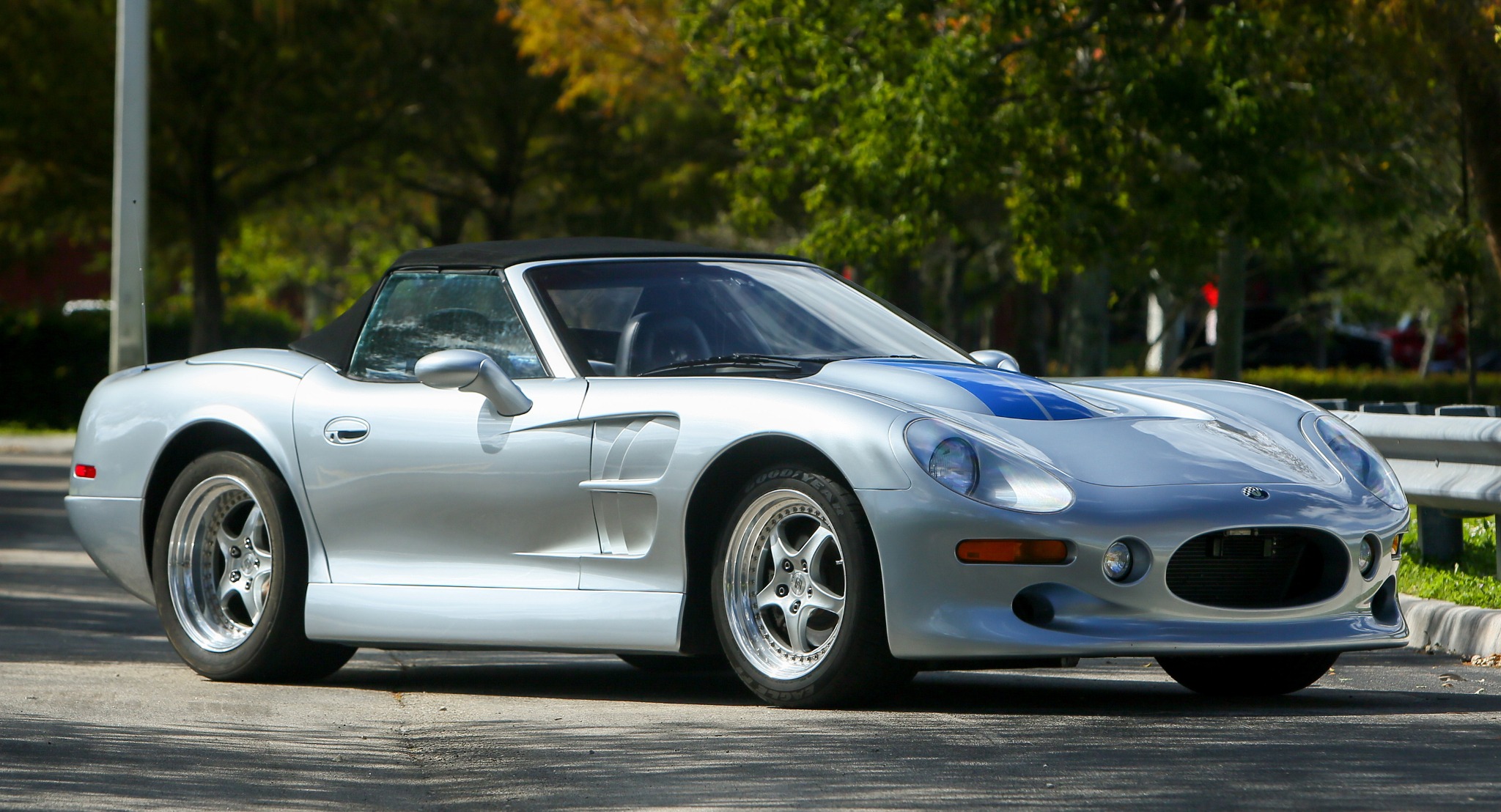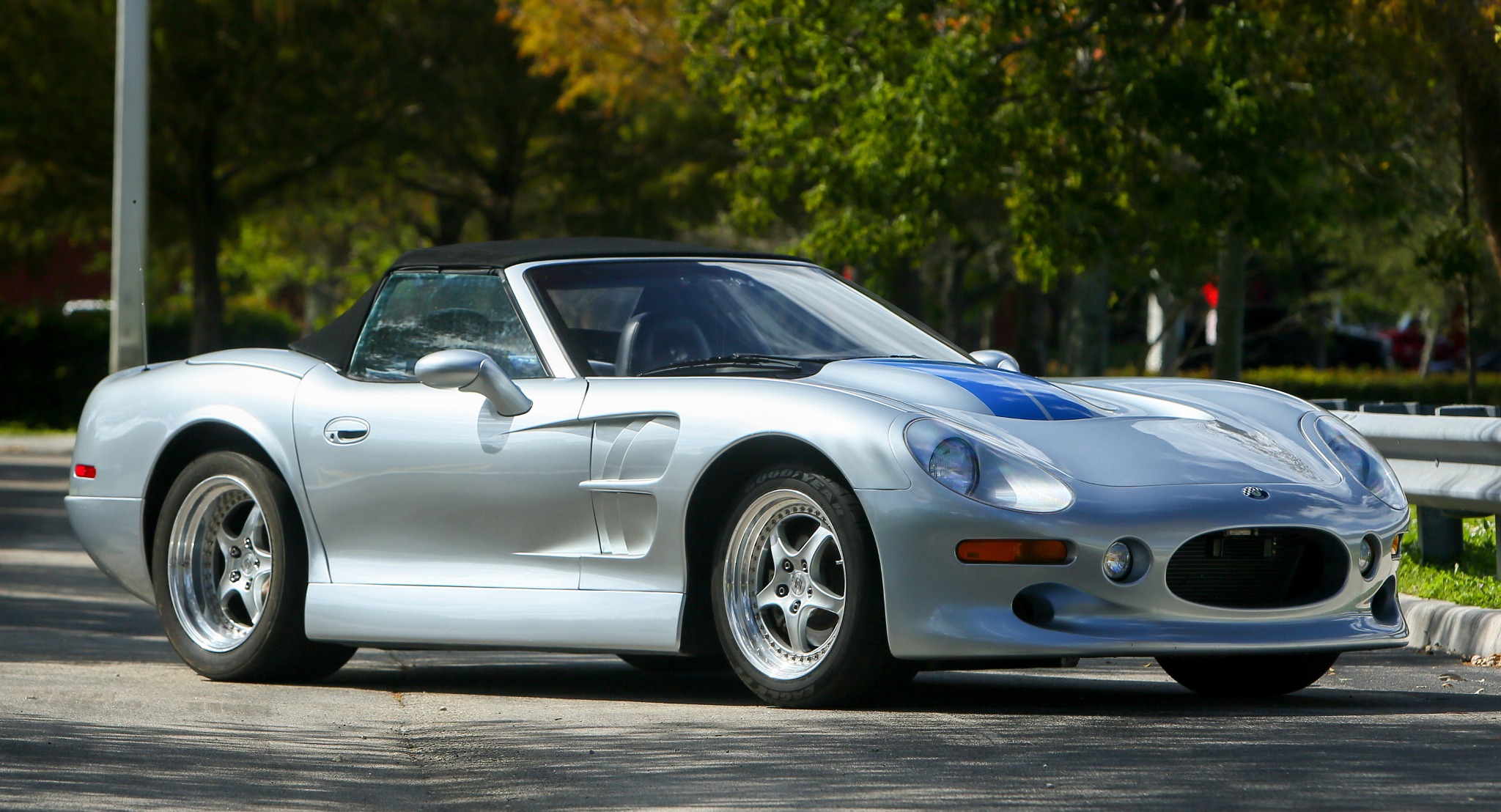 If you are seeking a good example of a Shelby Series 1 then there is one coming up for sale by RM Sotheby's at their Fort Lauderdale auction to be held on March 26th, 2022.
You will find the sale page for this car if you click here.
For a more detailed article on the history of the Shelby Series 1 there is a post on Silodrome.
For those looking for a definitive inside story of the Shelby Series 1 the book "Snake Bit" by Eric Davison comes highly recommended.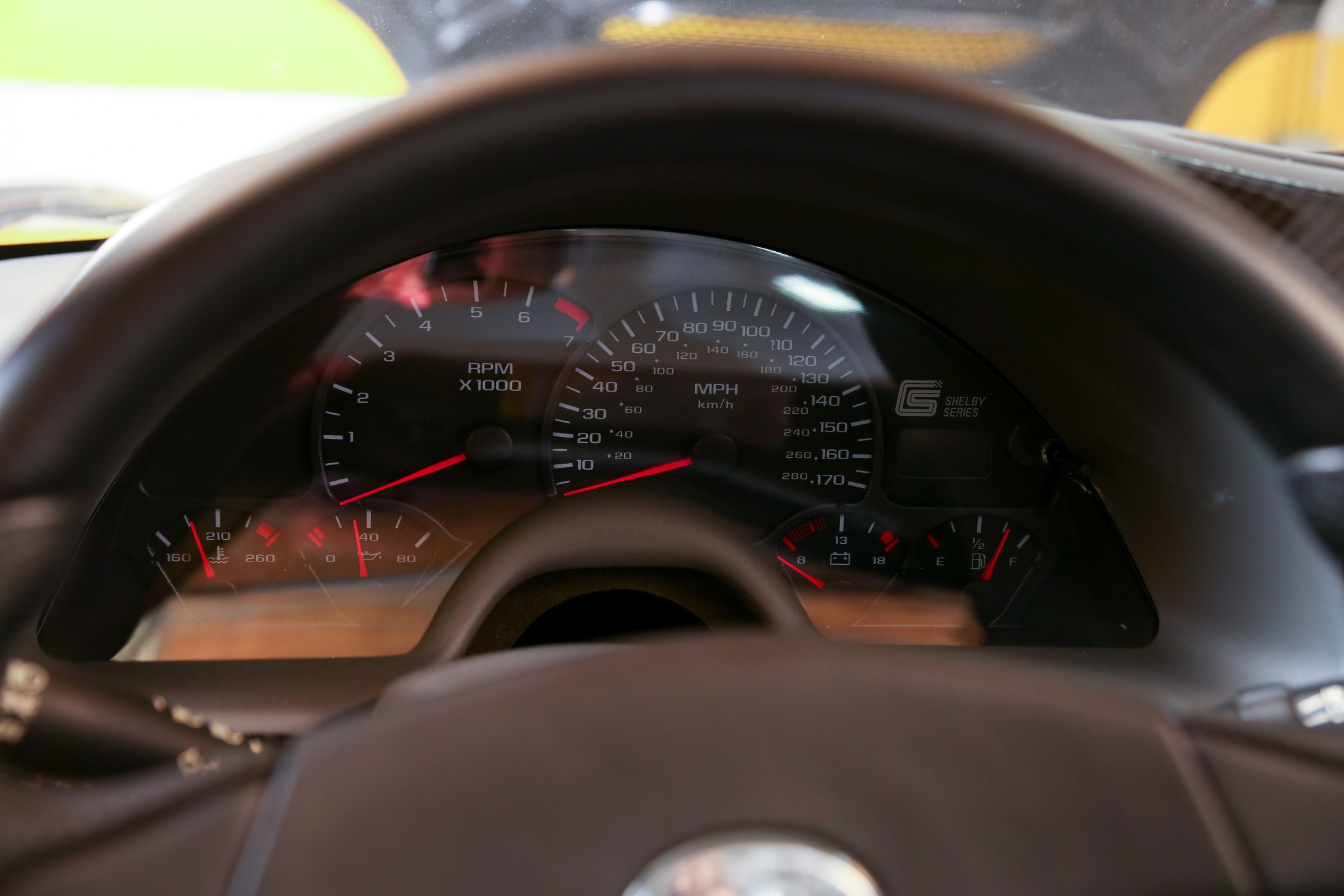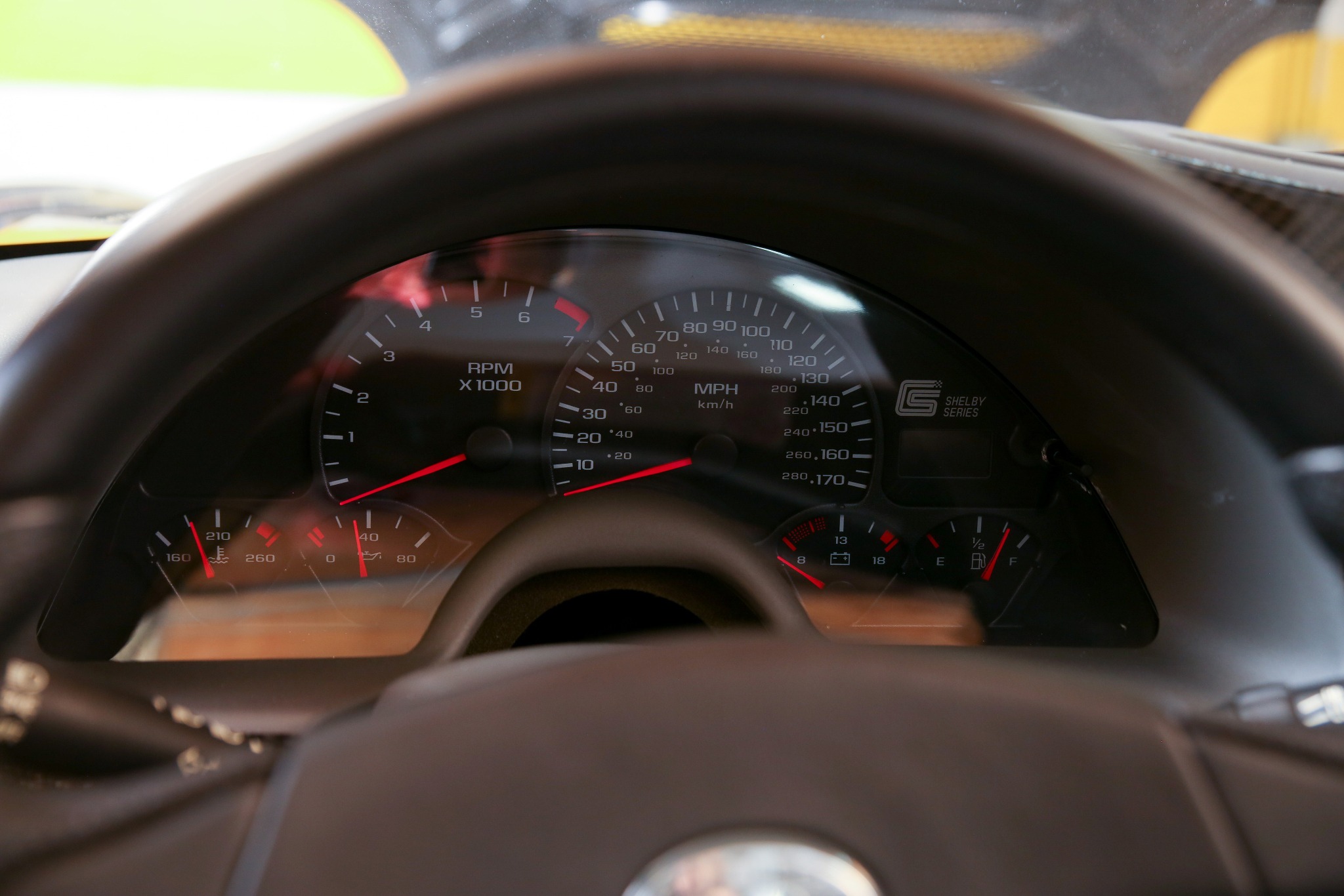 Picture Credits: All pictures by Ryan Merrill @ RM Sotheby's except where otherwise marked.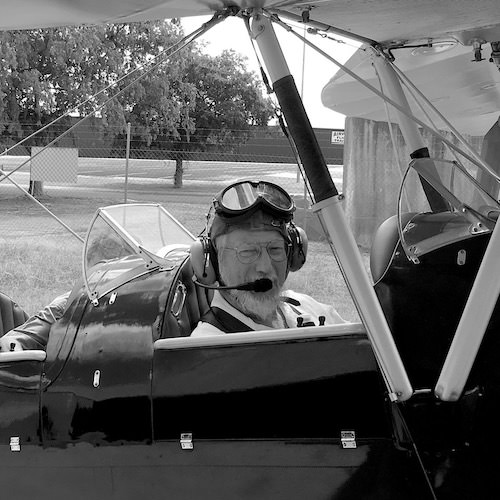 Jon Branch is the founder and senior editor of Revivaler and has written a significant number of articles for various publications including official Buying Guides for eBay, classic car articles for Hagerty, magazine articles for both the Australian Shooters Journal and the Australian Shooter, and he's a long time contributor to Silodrome.
Jon has done radio, television, magazine and newspaper interviews on various issues, and has traveled extensively, having lived in Britain, Australia, China and Hong Kong. His travels have taken him to Indonesia, Israel, Italy, Japan and a number of other countries. He has studied the Japanese sword arts and has a long history of involvement in the shooting sports, which has included authoring submissions to government on various firearms related issues and assisting in the design and establishment of shooting ranges.