When you are out shooting with a group of strangers who have never been shooting with you before it's your first shot that counts. If that one is a clean hit they'll think you are a good shot. If it's a miss then it won't matter how many clean hits you make after that, it's the first shot miss they'll remember. I think Ferruccio Lamborghini understood that principle when he founded Ferruccio Lamborghini S.p.A. in 1963. He was setting out to compete head to head with Ferrari and Maserati and his first shot at a GT car needed to be a world beater. It was, this was the Lamborghini 350GT.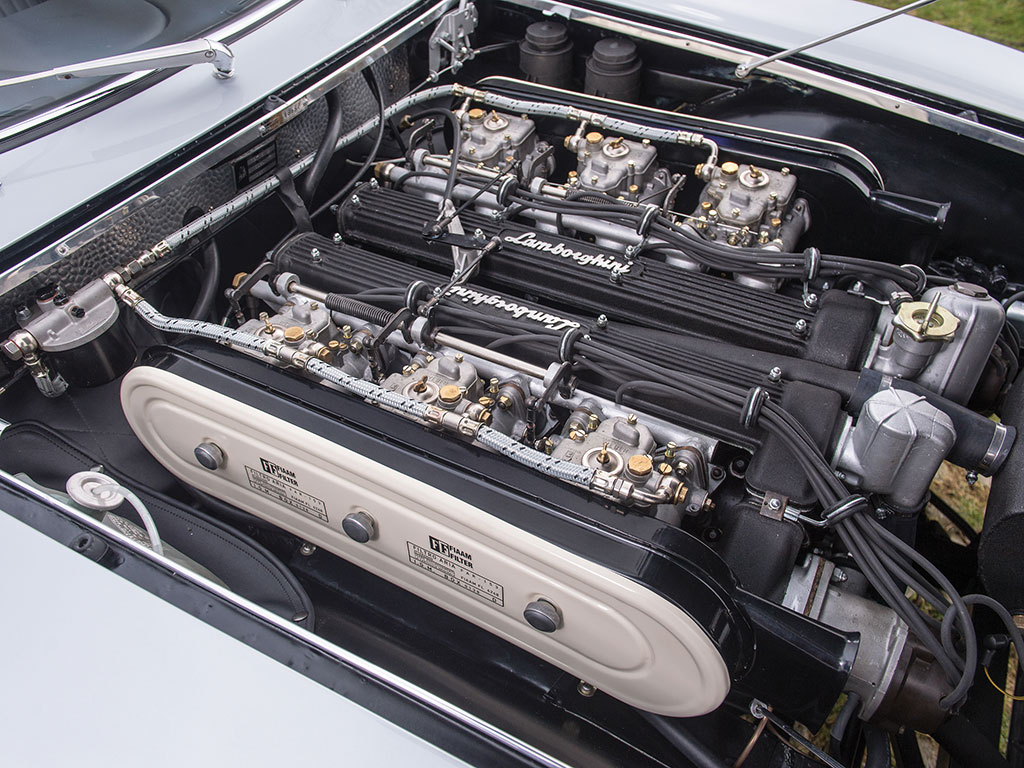 The Lamborghini 350GT made its debut at the Geneva Auto Salon in 1964 and it was an immediate success. Ferruccio Lamborghini had done his level best to ensure it would be. Opening the hood reveals the 3,464 cc DOHC 60-degree V-12 engine fed by six Weber side-draft carburettors in a display that is eye catching for its sheer purposeful tidiness. The engine's 280bhp being directed to the car's independent rear end via a five speed ZF manual transmission. Although James Bond around the early sixties was being fitted out with his iconic Aston-Martin DB5 and a new German Walther PPK pistol for the movie "Goldfinger" in truth he would have been better off with his favoured Italian Beretta and an Italian Lamborghini 350GT. This car is technically more sophisticated, quicker, and more luxurious than the DB5, and is arguably a better car than the fabled Jaguar E-Type which was also making its debut around that time, and it's certainly faster with a top speed of 165mph. Though enthusiasts may drool over the DB5 and the E-Type Ferruccio Lamborghini's 350GT beats both in droolability factor. It was a first shot that made the motoring world sit up and take notice.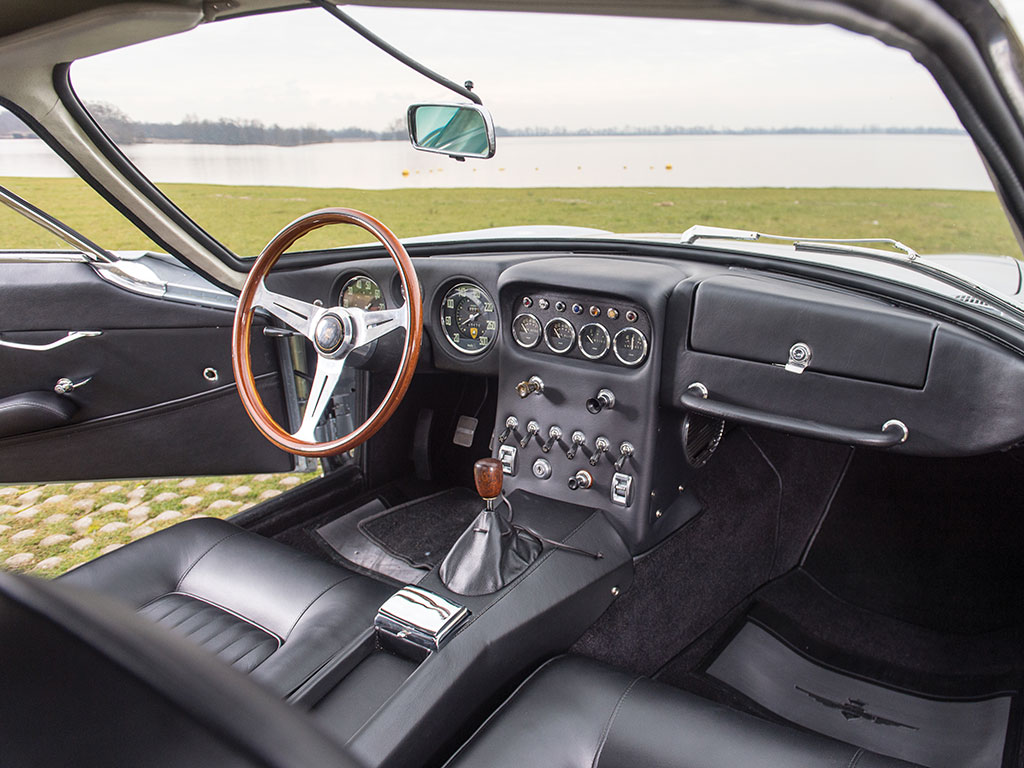 The interior of a car is one of its chief selling points and the Lamborghini 350GT did not disappoint. Everything was laid out perfectly with tasteful use of wood rimmed steering wheel and gear lever knob. Seating was comfortable and supportive, in short this was a car that immediately inspires confidence, a car that puts that 280bhp into useful control.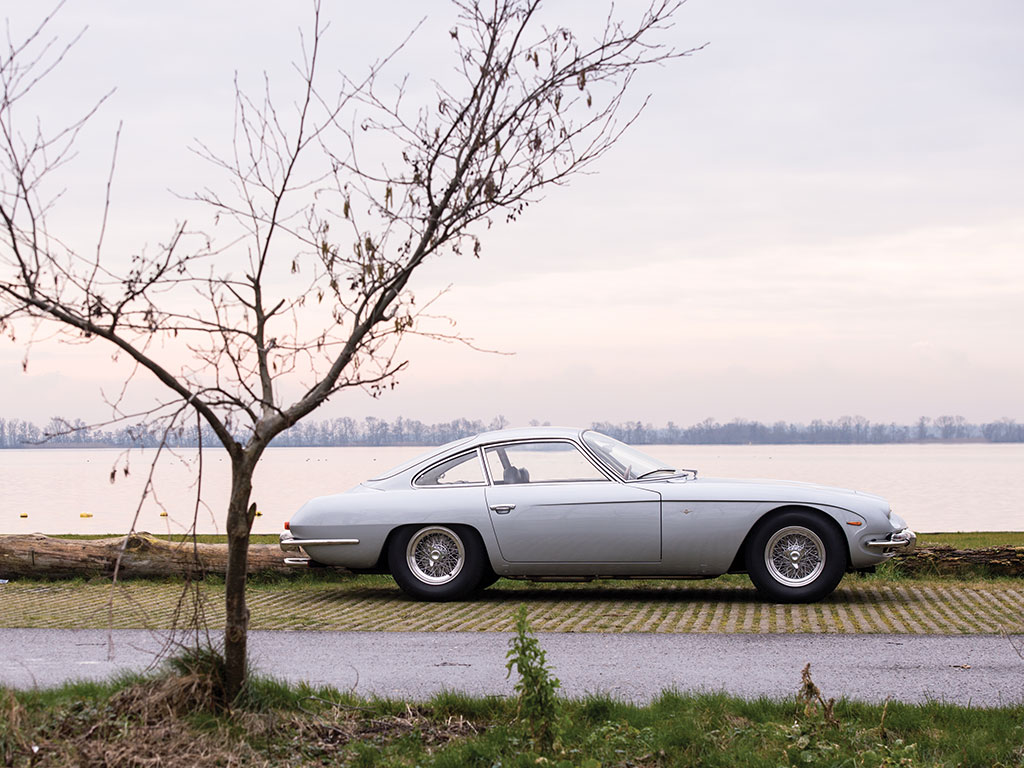 The body styling of the 350GT is graceful. It has the character of a gazelle and does not need to look aggressive as the GT cars of the twenty first century seem to. It doesn't attempt to be startling or outlandish, and it's that unpretentiousness, with a look that exudes graceful stability that makes it so attractive.
Underneath that gazelle like body the Lamborghini 350GT's independent front and rear suspension with A-arms, coil springs, tubular shock absorbers, anti-roll bars and four-wheel hydraulic disc brakes made this a sophisticated high performance GT, a worthy ancestor to all the Lamborghini's that would come after it wearing the fighting bull badge.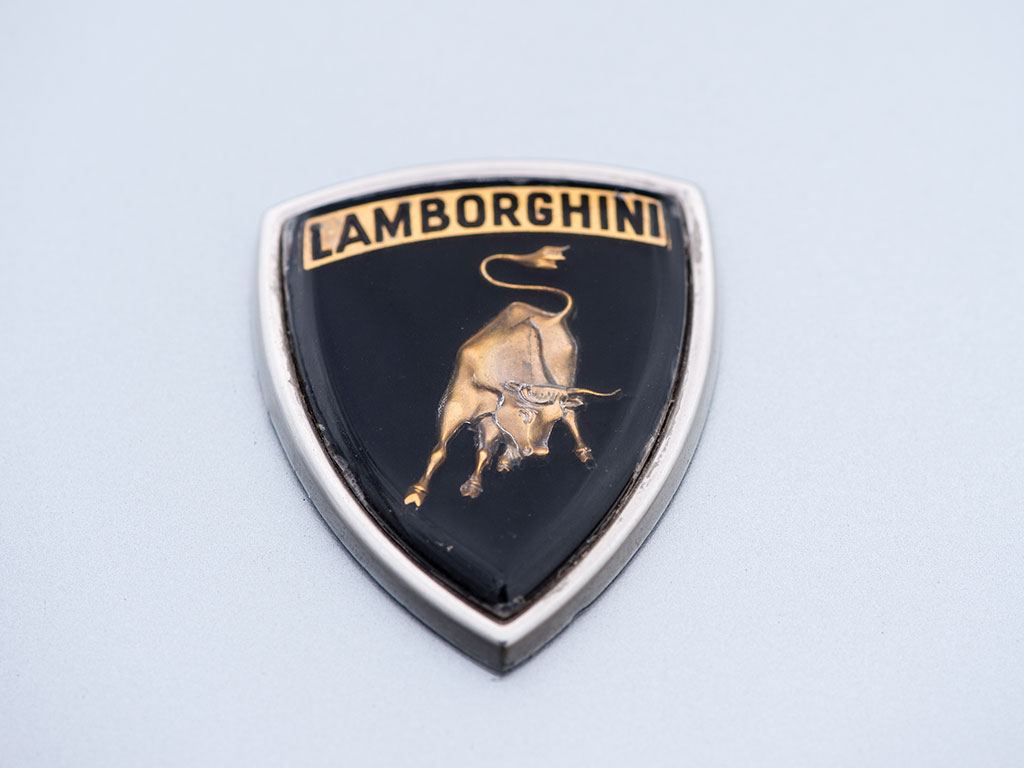 The Lamborghini 350GT we are featuring is coming up for auction by RM Sotheby's at their Monaco auction on Saturday 14th May 2016.
You will find the RM Sotheby's auction page for this car if you click here.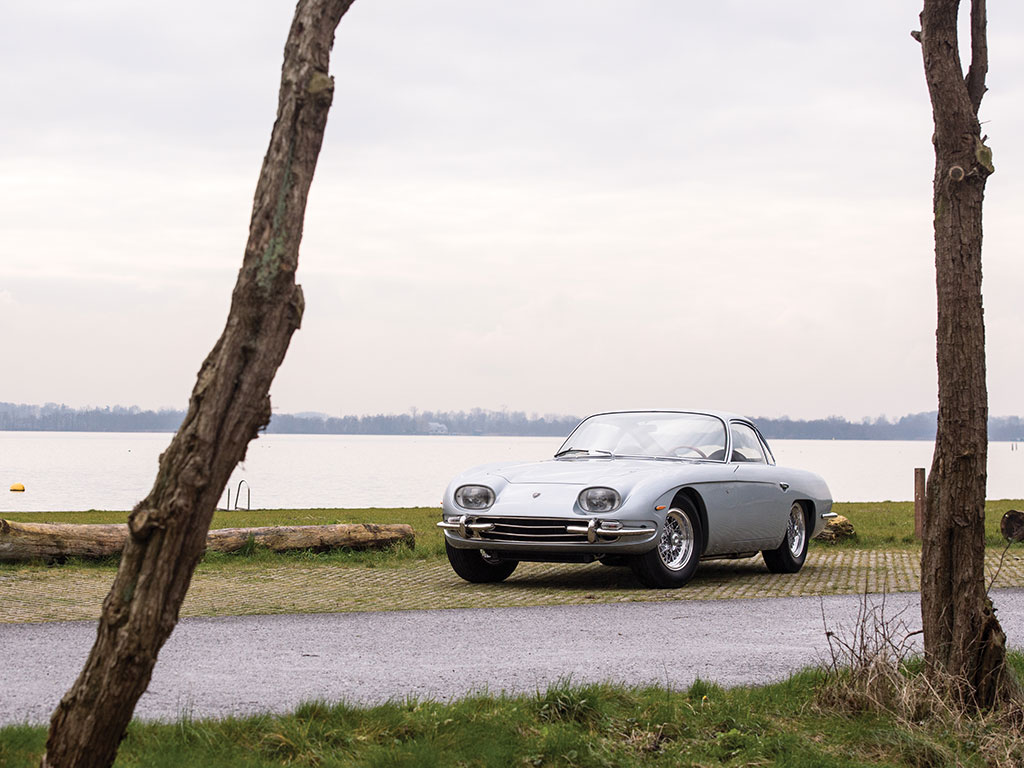 The car is chassis number 0391 and was originally sold to a Mr. Luigi Piotti of Milan who is believed to be a driver who competed in eight Formula 1 World Championship Grand Prix in this era as a works driver for Maserati and the Maserati brothers' O.S.C.A. team. Luigi Piotti's cars prior to his purchasing the Lamborghini 350GT were a Ferrari 250 Monza and a 250 MM. The car was delivered new in May of 1966, around the time the 007 movie "Goldfinger" had just finished it's run in cinema's around the world. Only 131 Lamborghini 350GT were made before the revised model, the Lamborghini 400GT superseded it. The car has body number 18557 and engine number 0364 which means it is still original according to factory records and it has been fully stripped to the bare metal and restored in the Netherlands, including work by Autoclassica Rubbio. In short this is a beautiful example of the first Lamborghini. Ferruccio Lamborghini's first shot that proved to be a real hit.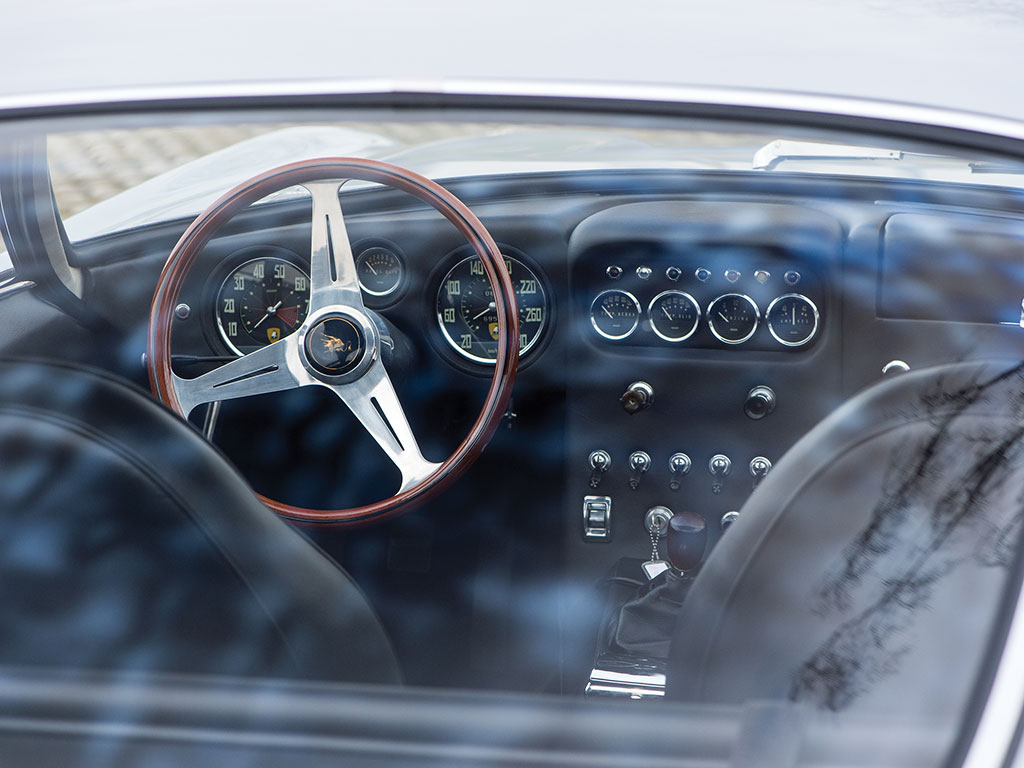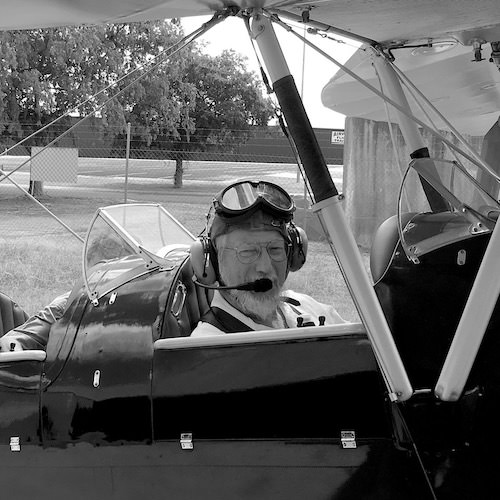 Jon Branch is the founder and senior editor of Revivaler and has written a significant number of articles for various publications including official Buying Guides for eBay, classic car articles for Hagerty, magazine articles for both the Australian Shooters Journal and the Australian Shooter, and he's a long time contributor to Silodrome.
Jon has done radio, television, magazine and newspaper interviews on various issues, and has traveled extensively, having lived in Britain, Australia, China and Hong Kong. His travels have taken him to Indonesia, Israel, Italy, Japan and a number of other countries. He has studied the Japanese sword arts and has a long history of involvement in the shooting sports, which has included authoring submissions to government on various firearms related issues and assisting in the design and establishment of shooting ranges.