The Lincoln Model K began life in 1931 powered by a 6.3 liter (384.8 cu. in.) V8 engine producing 120hp. Wheelbase was 145″ and this luxury car was launched into direct competition with Rolls Royce, Cadillac, Packard and Duesenberg. For the 1932 model year the Model K was split into the V8 powered KA with a 136″ wheelbase and the KB with a 7.3 liter (447.9cu. in.) V12 L head engine producing 150hp and a 145″ wheelbase. The V12 offering was a result of Ford/Lincoln deciding to enter into the "cylinder wars" with the likes of Hispano Suiza and Cadillac and into being something imaginative and unique like the Voisin.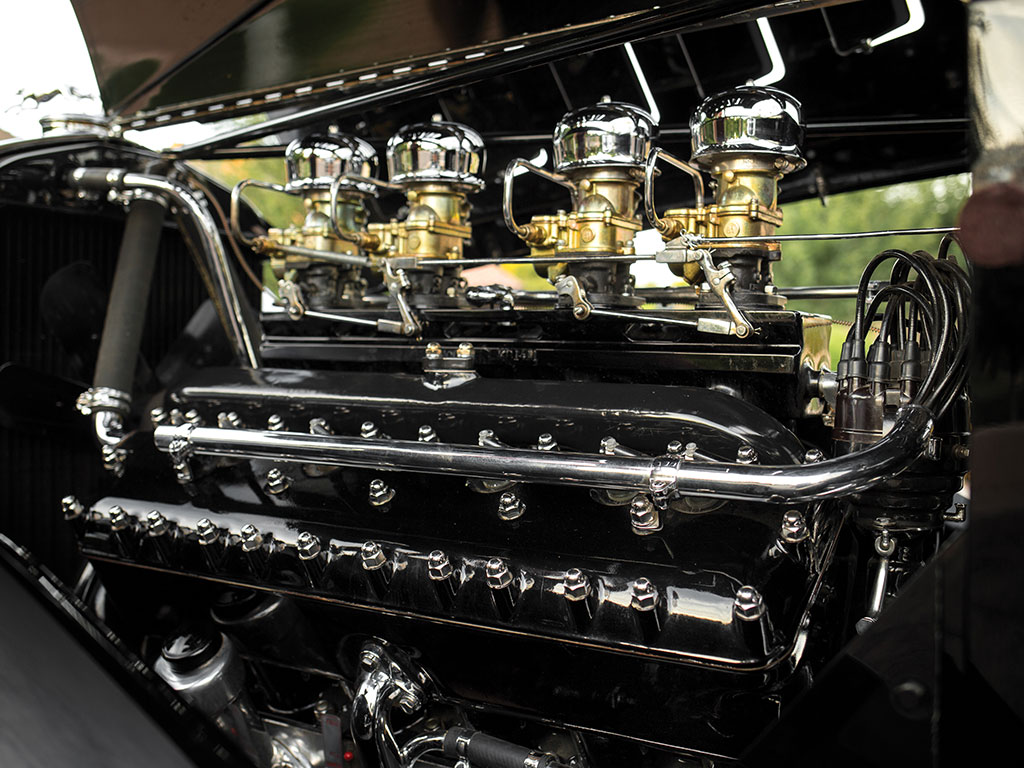 In 1933 the V8 option was dropped and the KA was fitted with a new 6.3 liter V12 engine that was not related to the big 7.3 liter V12 installed in the KB. Around this time the Great Depression was biting deeply and luxury manufacturers needed to do whatever they could to attract the ever fewer rich car buyers that they could. Not all car makers followed suit in trying to match the increasing number of cylinders in their engines but Lincoln bit the bullet and did. Lincoln also worked on upgrading the driving experience with improvements to the transmission and brakes.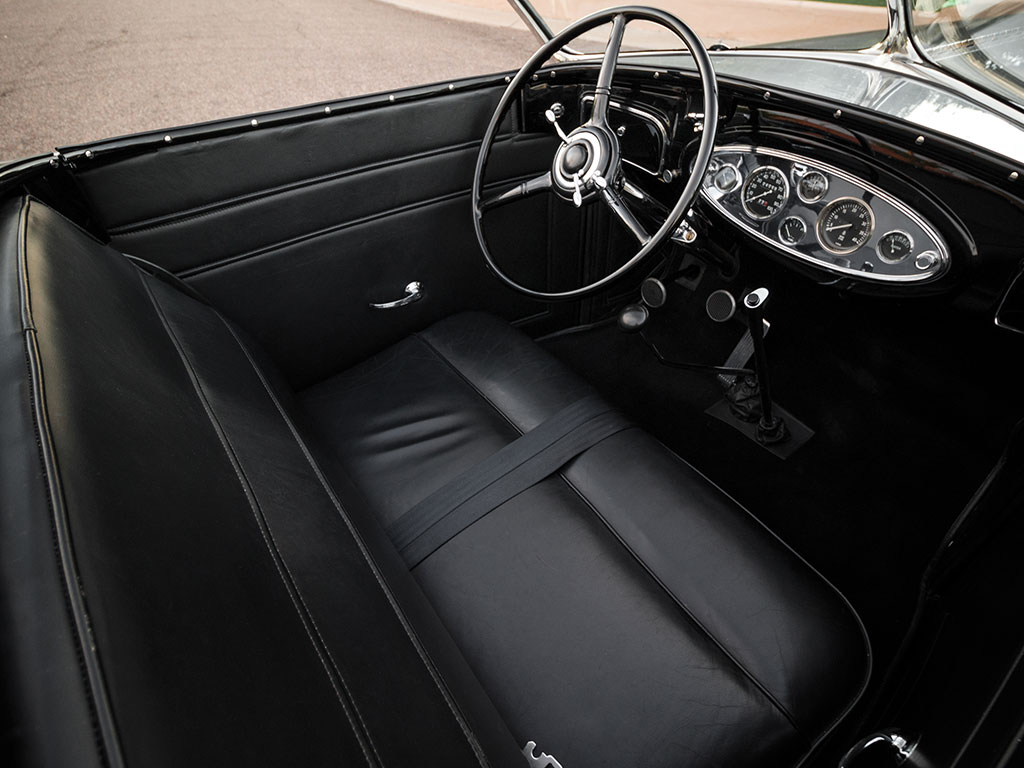 The history of the car in our photographs however is rather more complex than might be expected from the early history of the Lincoln K series. Sometimes a person will have a dream, and that dream will be for a car that is a "what might have been" had someone ordered it back in the 1930's. The boat-tail speedster in our photographs is one of those cars.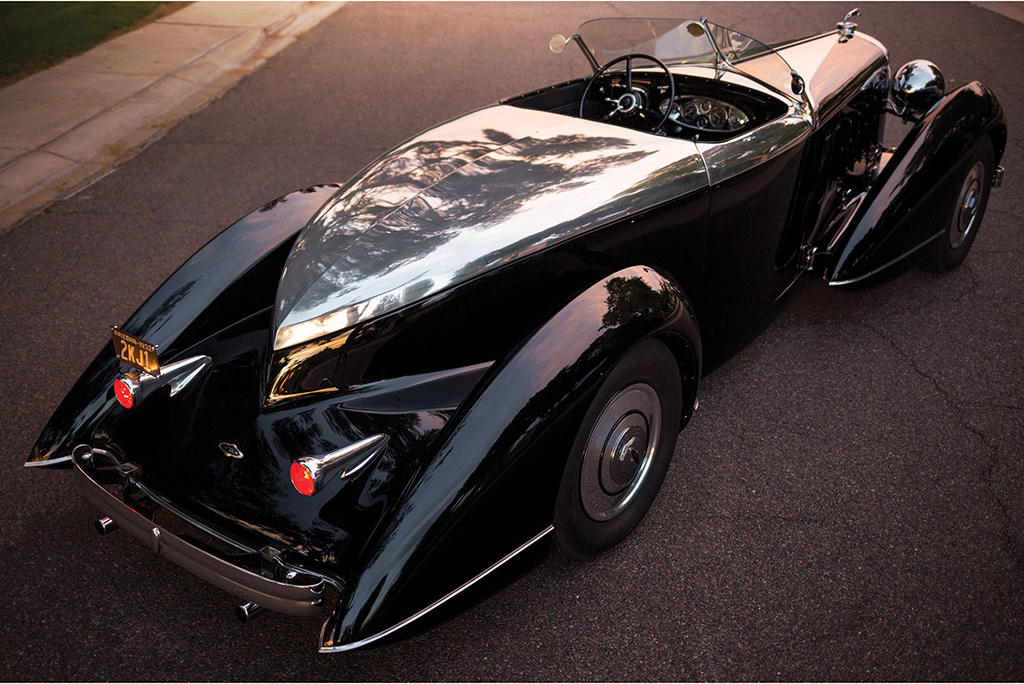 In the early 1990's a classic Lincoln enthusiast named Greg Bilpuch of Lake Orion, Michigan shared his ideas of what his ideal thirties Lincoln would be with a friend David Holls who was the retired Vice President of Design at General Motors. Between them a design was created for a classic thirties boat-tail Lincoln as might have been constructed by Parisian coach builder Hibbard & Darrin.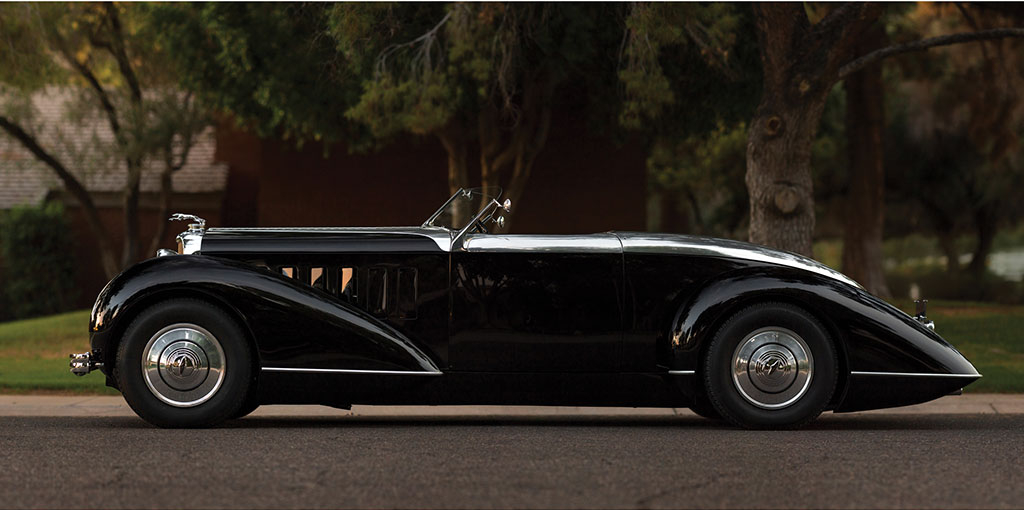 This car was to be not only a re-design of a classic but also a top end classic American Hot Rod with modern features built into the re-construction. Those modern features included Stromberg carburettors sitting atop that 7.3 liter V12 engine and air suspension. So this car is, in typical Hot Rod tradition, a re-envisioning of an old car that keeps and enhances its character.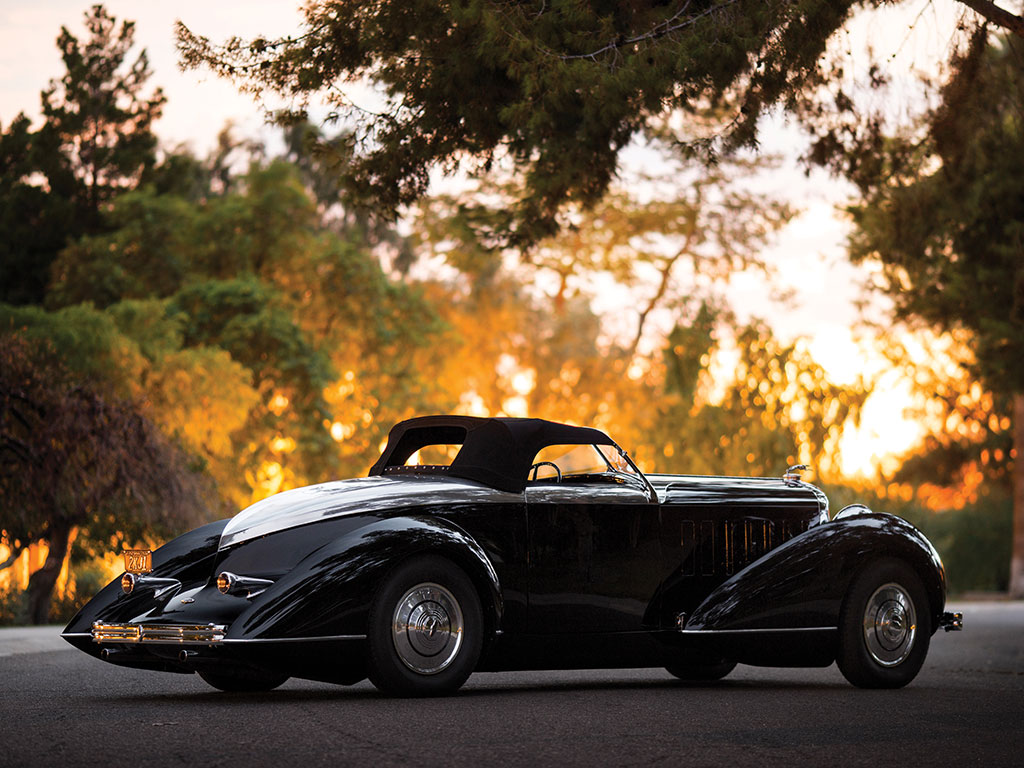 The coach-builder selected to create this classic hot rod was Marcel DeLay of Corona, California who kept to the original style of construction as used in the thirties with an ash wood frame. The car was then sent to Brian Joseph's Classic & Exotic Service of Troy, Michigan for completion and paint work. In all the construction took three and a half years and the end result is a car that is at the highest standard possible.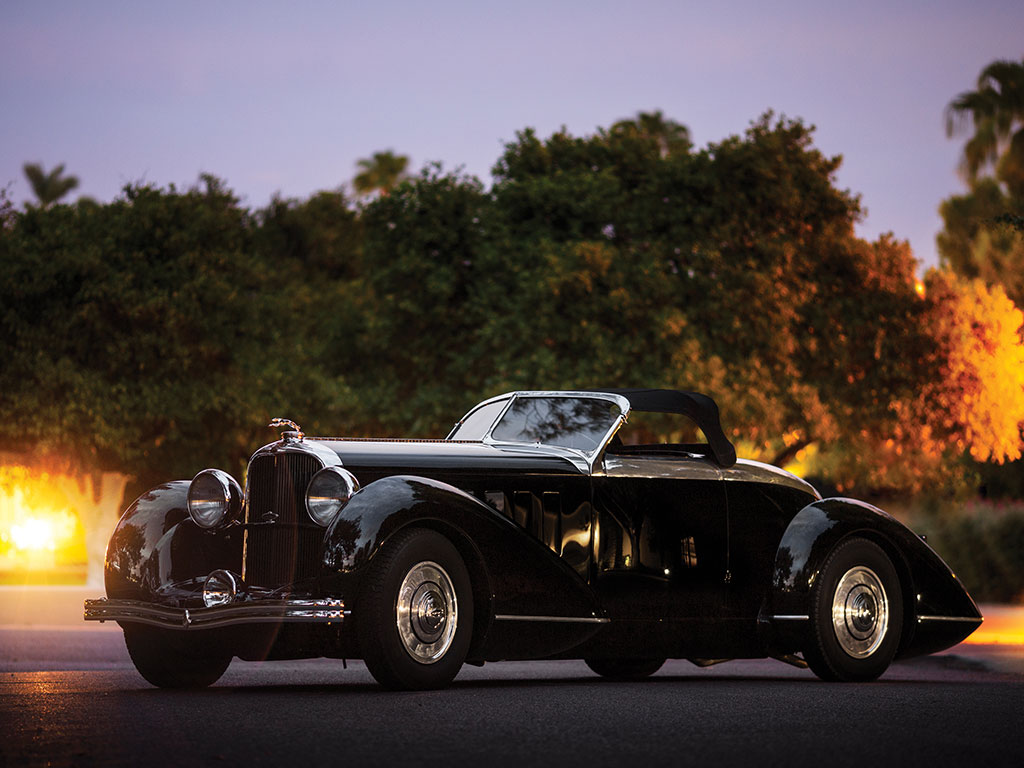 Greg Bilpuch says of this car "The purpose of this car was to design and manufacture a one-of-a-kind Lincoln of the Classic Era that would be a credit to the Lincoln marque and a car pleasing to Edsel Ford's styling standards." He and those who have helped him bring this dream to reality have certainly achieved this and the car has been recognized in competition and in the Copperstate 1000 and Pebble Beach Motoring Classic rallies. So this is not just a museum piece but a working, drive and enjoy to the full enthusiasts car. Greg Bilpuch can attest to the cars performance, having been presented with a speeding ticket when he was driving it a bit enthusiastically one day as car enthusiasts sometimes tend to do.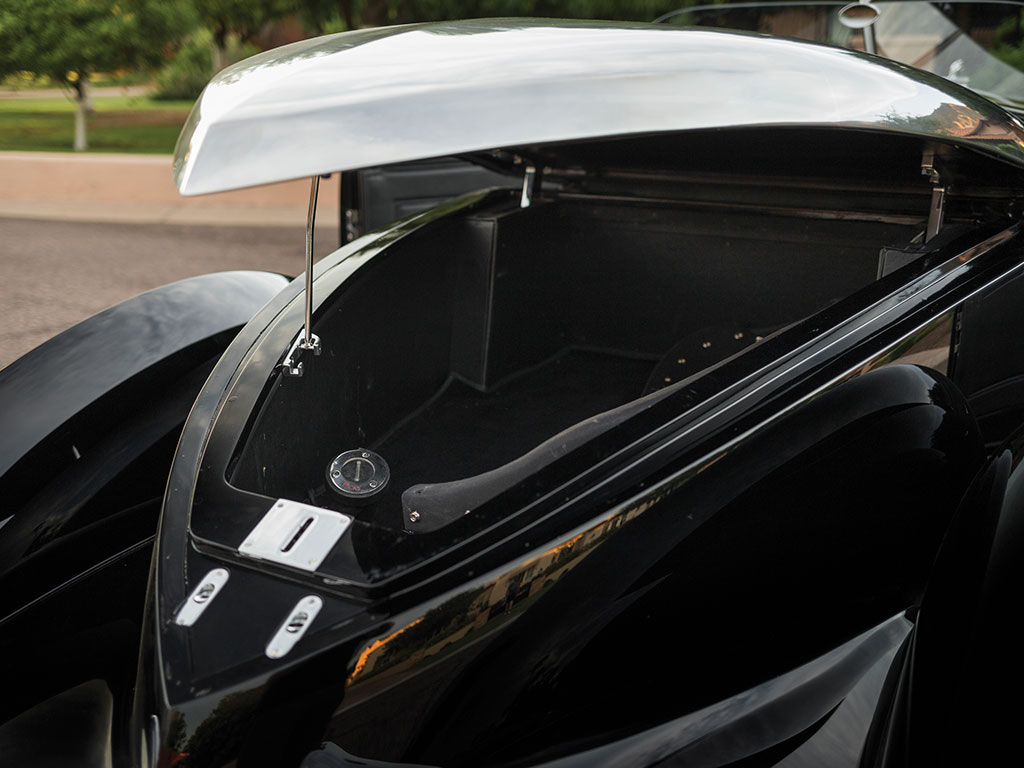 This re-conceived Lincoln KA is coming up for auction by RM Sotheby's at their Hershey auction to be held between the 6th-7th October 2016.
You will find the sale page for this car if you click here.
Expected sale price of the car is expected to be in the order of USD$200,000-$275,000 so if you are planning on bidding you'll need a truckload of dollar bills for this simply gorgeous and unique piece of automotive art.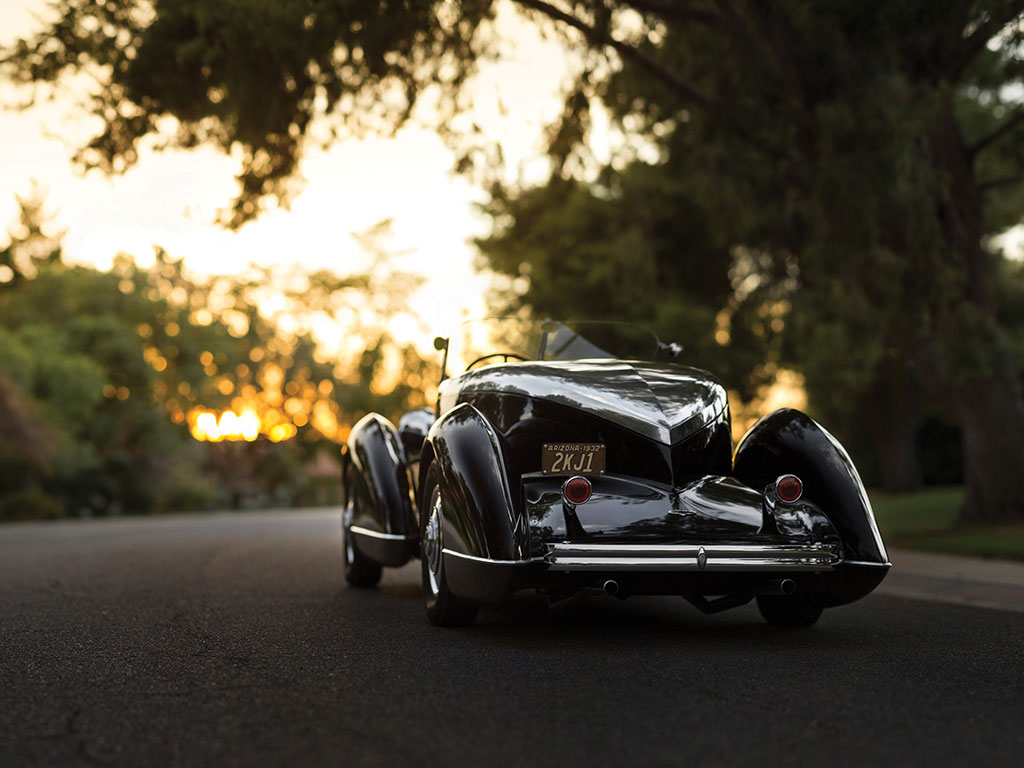 (All pictures courtesy RM Sotheby's).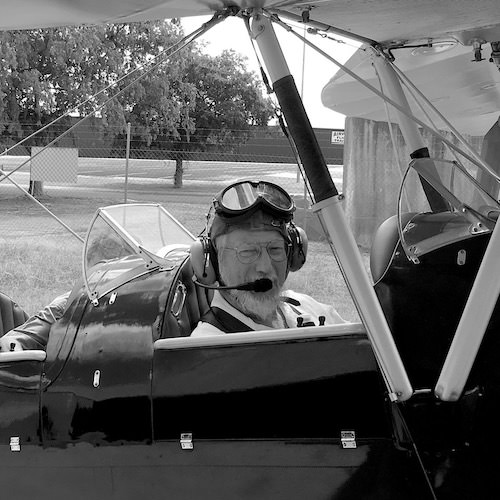 Jon Branch is the founder and senior editor of Revivaler and has written a significant number of articles for various publications including official Buying Guides for eBay, classic car articles for Hagerty, magazine articles for both the Australian Shooters Journal and the Australian Shooter, and he's a long time contributor to Silodrome.
Jon has done radio, television, magazine and newspaper interviews on various issues, and has traveled extensively, having lived in Britain, Australia, China and Hong Kong. His travels have taken him to Indonesia, Israel, Italy, Japan and a number of other countries. He has studied the Japanese sword arts and has a long history of involvement in the shooting sports, which has included authoring submissions to government on various firearms related issues and assisting in the design and establishment of shooting ranges.