Many years ago I acquired a Golden Labrador as a puppy and had high hopes of training him as a gun dog who would faithfully retrieve the ducks in duck season. I had a go at training him but either I was not up to the task or he was not up to the task or both. So we decided to give up on the retriever job and give him the job of house pet instead. We shook paws on it and he turned out to be fantastic in the house pet role. We had four children and our Golden Labrador became horse, pillow, confidante and melting ice-cream disposal expert. Only once did he display any signs of an innate instinct as a retriever. One day I needed to go to the local tip to get rid of some garden waste so I loaded up the back of the ute (i.e. pick-up) and our Labrador jumped in the back to come for the ride. At the tip he was told to "stay" in the back of the vehicle but as I was unloading the trash his retriever instincts got the better of him and he jumped out of the car and bolted off for parts unknown. A little while later he returned and indeed he had found and was retrieving a bird. Unfortunately someone had dumped some rotting chicken carcases and he had picked himself out a really juicy and maggot infested one to bring back. We had some discussion and he agreed to give up the juicy chicken for a doggy treat and we headed home. Worming tablets were administered to pooch and all human family members and he did not accompany me on trips to the dump again.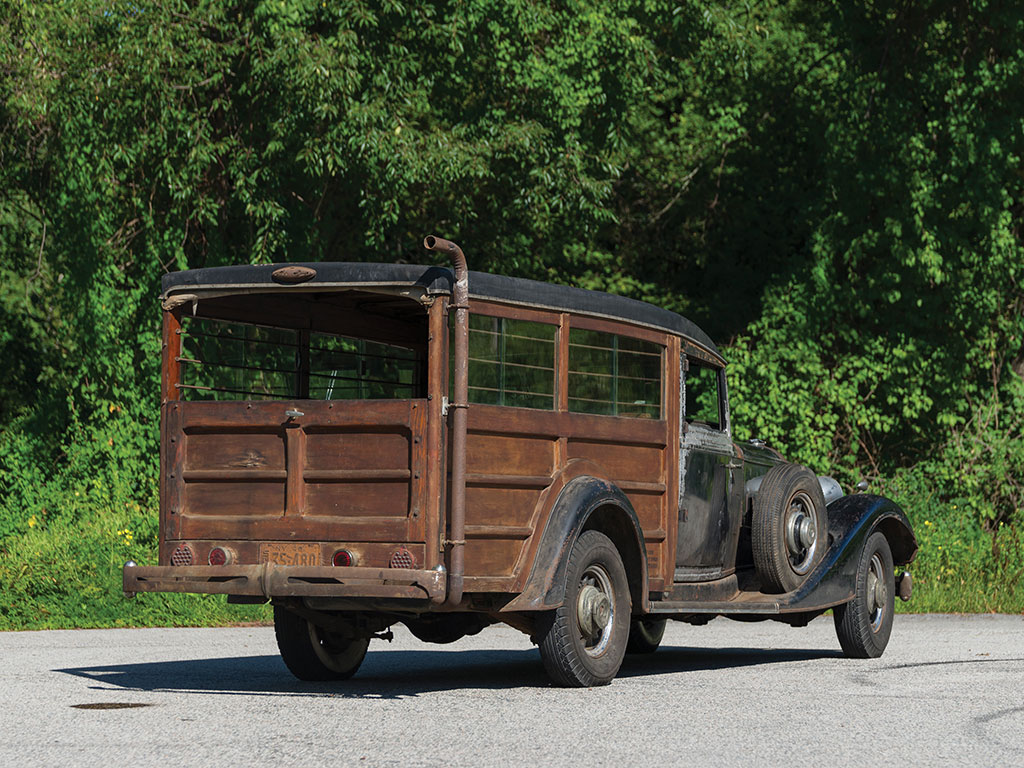 Despite the fact that my efforts at training a hunting dog were hopelessly inadequate many people are successful at it and their dogs become a great asset to them out hunting. If you are going to take your dog or dogs out hunting you need a decent means to transport them and in the case of this 1934 Packard Super Eight it has been expensively converted into what might be best described as a "Pooch Limousine", a hunting car to transport the hunting hounds to the hunt.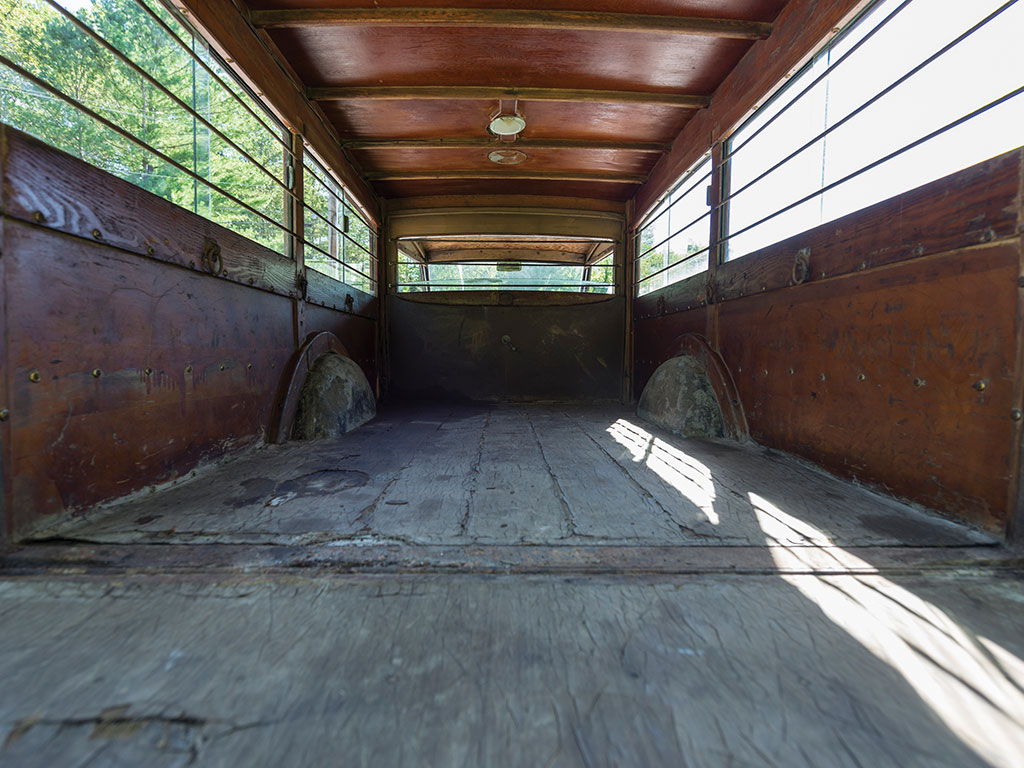 This Packard began life in 1933 as a Super Eight LeBaron All Weather Town Car and seems to have lived its life in fashionable New York. However, at some stage a past owner has decided that "town car" was a bit "passe" and so they took the Packard to Peter McAvoy & Son who was a coach-builder who was good at converting cars into commercial vehicles. What the Packard Super Eight LeBaron owner wanted was a quality hunting car for transporting their hounds and Peter McAvoy was happy to accommodate him. Peter McAvoy & Son cut the expensive LeBaron bodywork off just behind the line of the divide between the front seat and rear, where the sliding glass partition sits, and to create a very nice wooden rear section extended a full five feet behind the rear axle line. This has created a long and spacious rear section providing plenty of room for the hounds to stretch out and enjoy the ride. Rings were installed in both sides of the rear section for attaching the dog's leads and bars on the windows to ensure that the dogs being transported will not unexpectedly jump out of the car and head off to retrieve something we'd rather they didn't.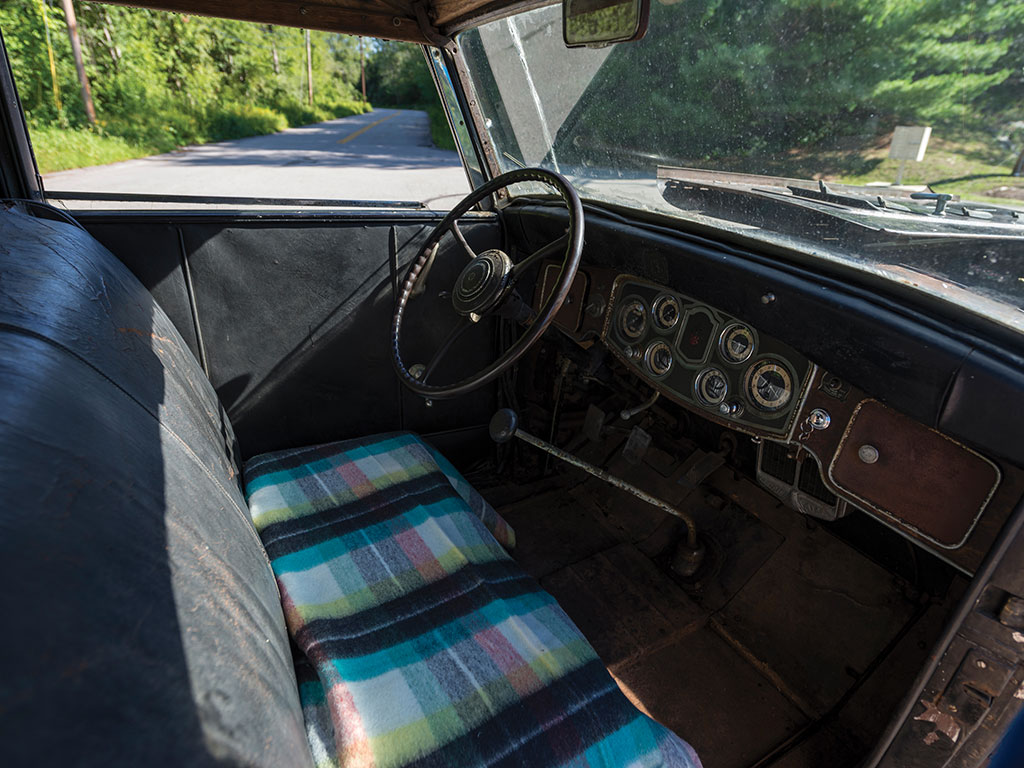 The exhaust system of the Packard is routed to the rear of the car and then up above the roof line. This has most likely been done to ensure that exhaust gases are not sucked into the doggy passenger compartment by the slipstream of the car at highway speeds.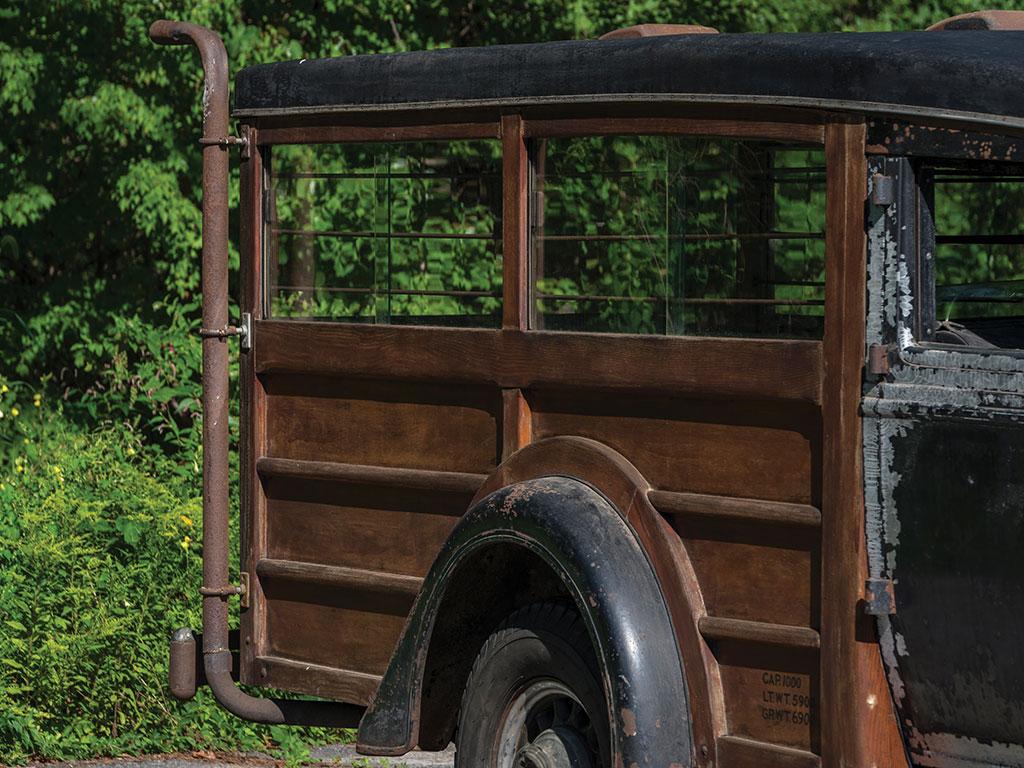 With its Packard straight eight engine, long sleek bodywork, and everything being done to ensure the comfort of the canine passengers this car surely qualifies as a "Pooch Limousine".
This Packard hunting car is coming up for sale by RM Sotheby's at their Hershey auction to be held over the 6th-7th October 2016.
You will find the sale page for this fascinating car if you click here.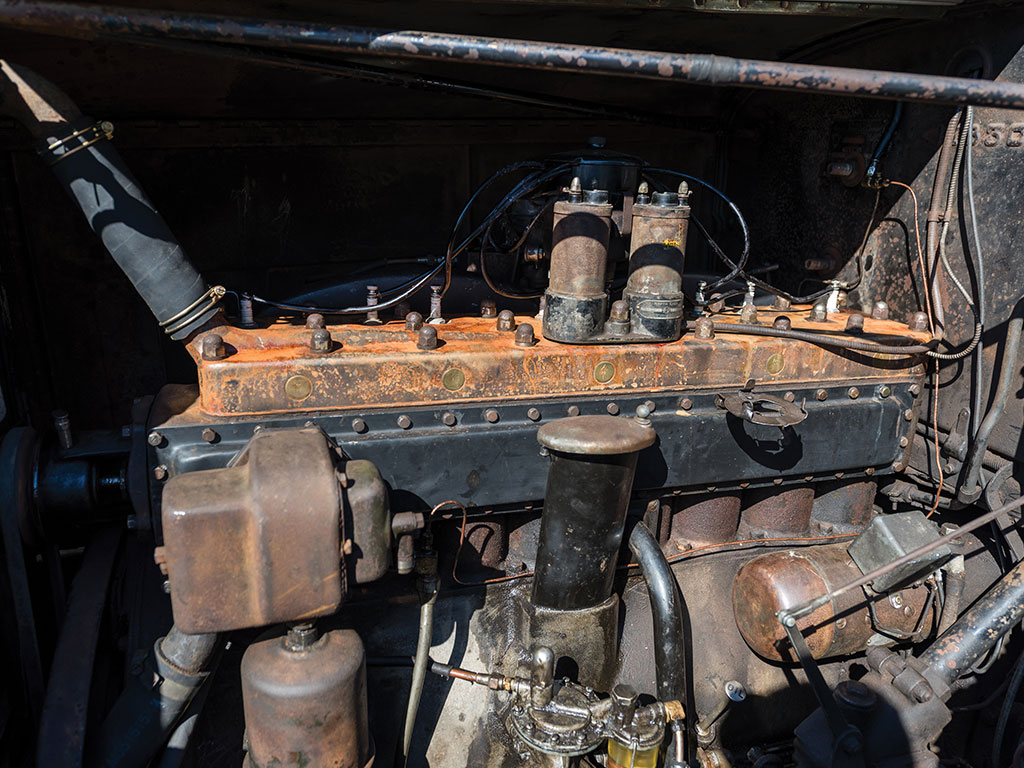 A future owner will be able to decide whether to keep this Packard Super Eight as a "Pooch Limousine" or to re-model it into a shooting brake. With some restorative work done on it this would be just about the most stylish wagon in which to turn up to any shooting event.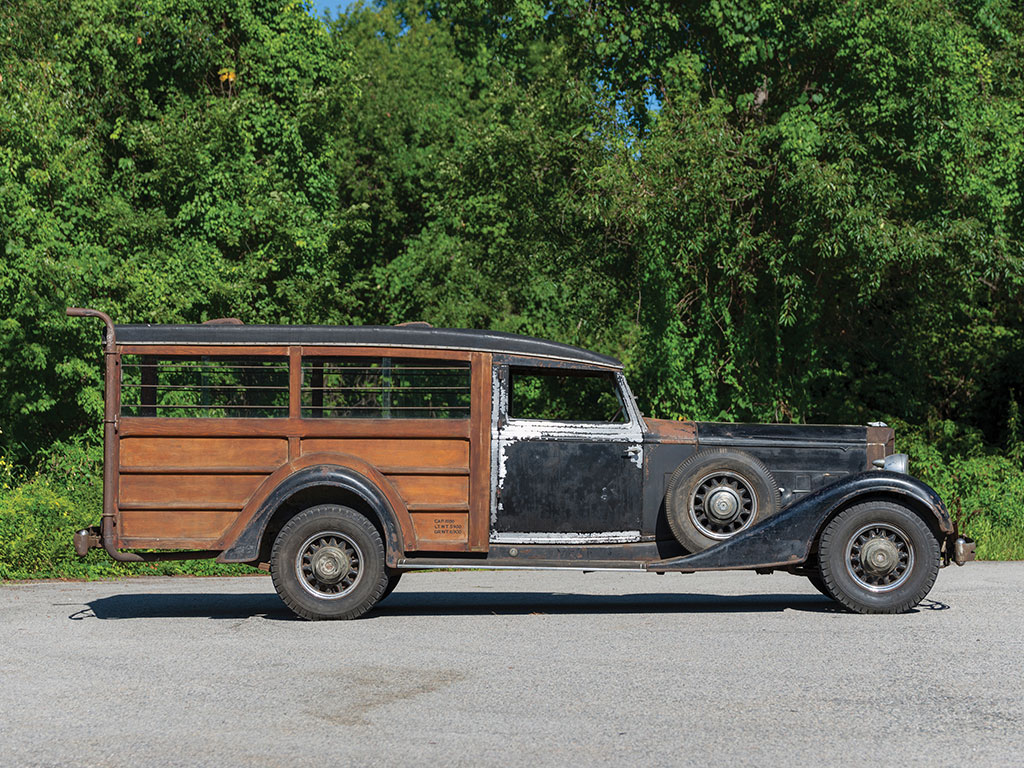 (All pictures courtesy RM Sotheby's).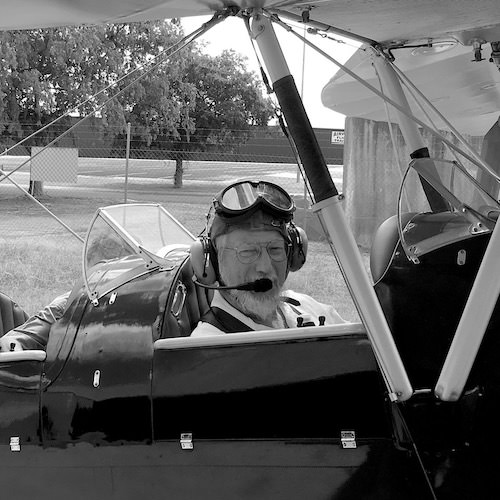 Jon Branch is the founder and senior editor of Revivaler and has written a significant number of articles for various publications including official Buying Guides for eBay, classic car articles for Hagerty, magazine articles for both the Australian Shooters Journal and the Australian Shooter, and he's a long time contributor to Silodrome.
Jon has done radio, television, magazine and newspaper interviews on various issues, and has traveled extensively, having lived in Britain, Australia, China and Hong Kong. His travels have taken him to Indonesia, Israel, Italy, Japan and a number of other countries. He has studied the Japanese sword arts and has a long history of involvement in the shooting sports, which has included authoring submissions to government on various firearms related issues and assisting in the design and establishment of shooting ranges.