A "Bobber" on Four Wheels
If ever there was a car that exemplified the philosophy of the Bobber style of motorcycle it was the Mercer Raceabout of the pre World War I era. The Mercer Raceabout was a car that was stripped bare of every non-essential thing, and that could be stripped down even further for racing with very little effort. One purchaser of a Mercer Raceabout, racing driver Spencer Wishart did exactly that when he purchased a Raceabout in August 1912, stripped the fenders running boards and headlights off, and then took it to a conveniently close dirt track where he proceeded to set no less than four world records. The Mercer Raceabout was a racing car that was sold to the public: a "bobber" on four wheels, except perhaps when it was being cornered really hard.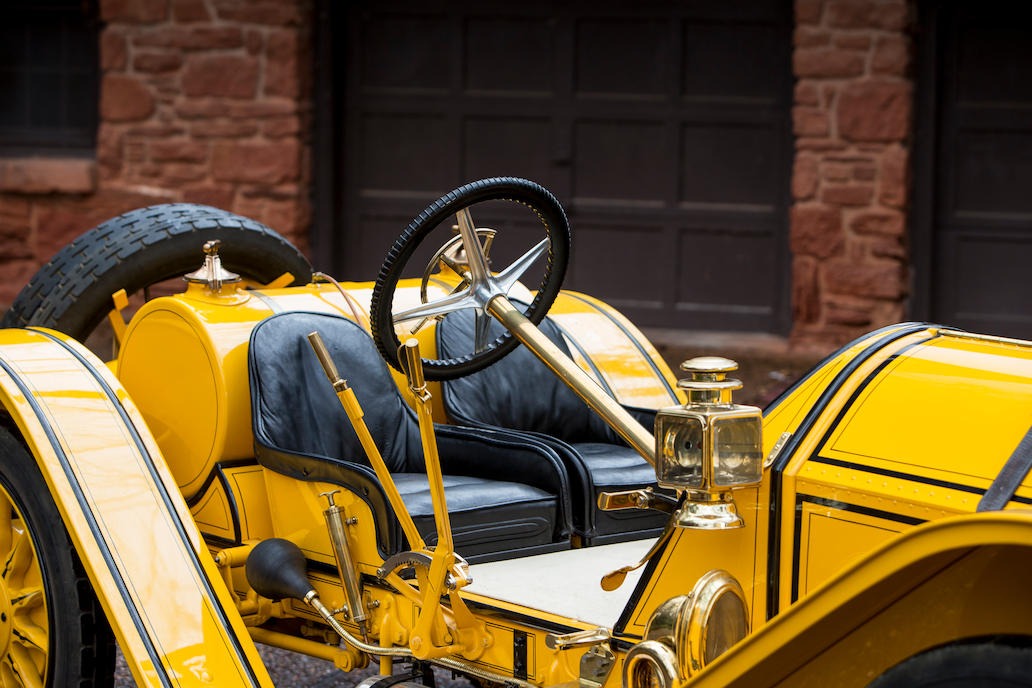 The Beginning
The company that would build the Mercer cars was started by descendents of John A. Roebling who designed and began construction of the Brooklyn Bridge until an accident led to his untimely death. His son Washington Roebling continued and when he also suffered disability during construction his wife, Emily Warren Roebling, who understood the higher mathematics and engineering principles, became the link person between Washington and the engineers on site. Washington Roebling II, Emily and Washington's son, became the General Manager of the new Mercer Company, Ferdinand Roebling, son of John A. Roebling became the President, These two and friends the Kusers purchased a failing automobile company from William Walter with whom they were friends in 1909, and named their new company "Mercer" after the Mercer County in New Jersey. So the people who started Mercer were from a family of accomplished engineers and they were well equipped to get into the automobile building business.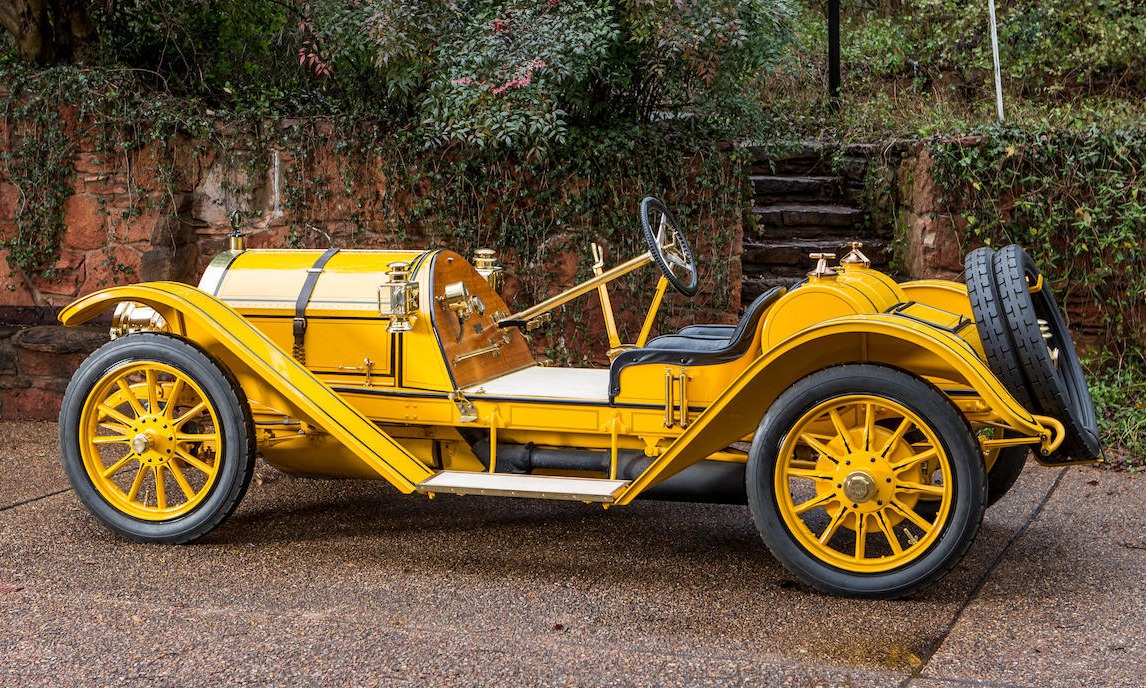 The Mercer Type 35
The car that was created by the highly capable group of engineers assembled at Mercer became Americas first sports car, and a icon world wide. This was the 1910 Mercer Type 35R Raceabout and it was fitted with an in-line four cylinder "T" head engine of 293 cu. in. (4.8 liters) capacity which developed 55hp @ 1,650rpm. The engine was designed with cylinders cast in twin cylinder blocks with an aluminum crankcase.
The chassis was designed by Finley Robertson Porter and was and he managed to make the car's handling crisp and responsive: significantly better than other cars of this era. This car was taken racing winning five of the six races it competed in. That one loss was in the inaugural Indianapolis 500 of 1911 in which the Mercer placed twelfth behind the "Stutz" of the then "Ideal Motor Company" which finished in eleventh place and took on the title of "The car that made good in a day".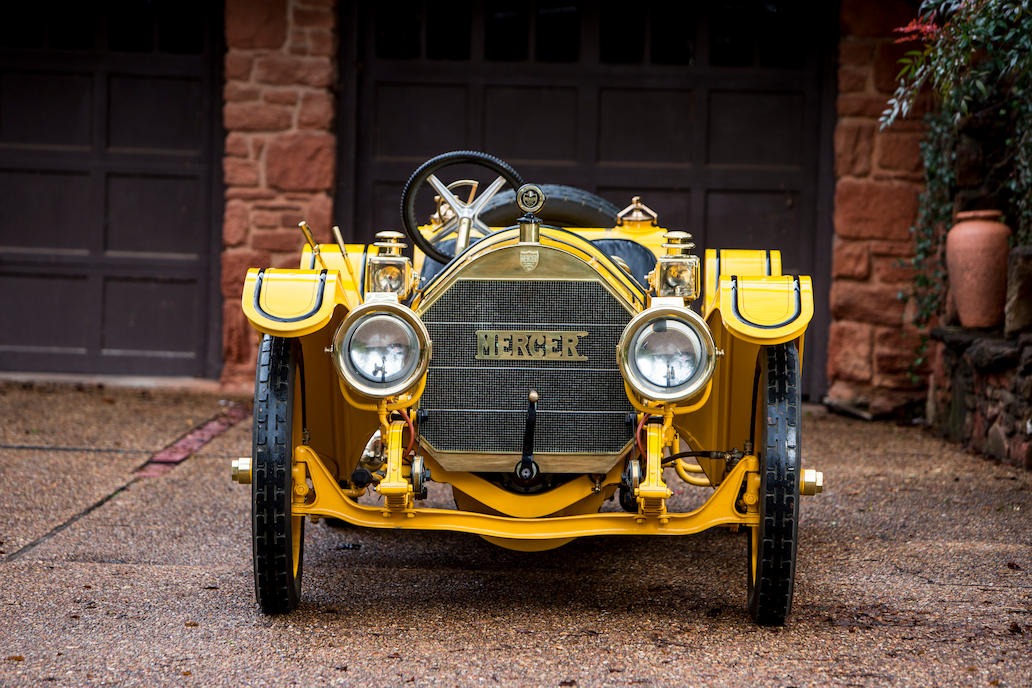 Not content with losing at Indianapolis and knowing that they needed to be competitive with the sports cars of the period the engine was worked on becoming 301 cu. in. with a 7:1 compression ratio and producing 60hp. While some sources claim that the power was as low as 34hp George Wingard in his book "Wolves in Sheep's Clothing" states that Mercer would put cars on the dyno and ensure they made at least 60hp @ 1,900 rpm before they were allowed to leave the factory.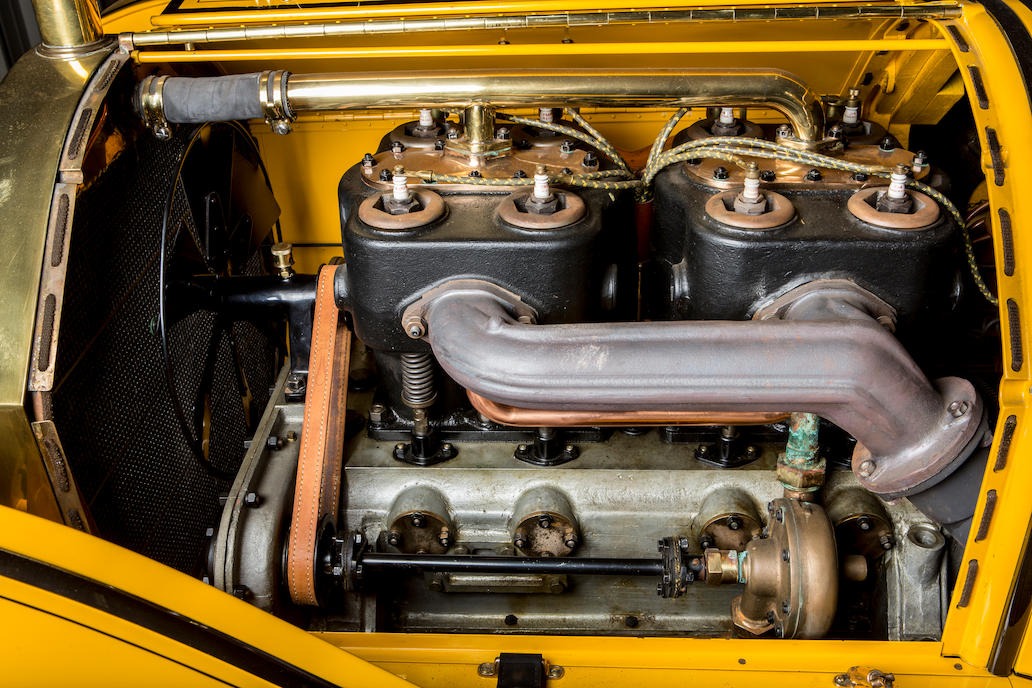 The Mercer engine used double spark plugs per cylinder to provide optimized ignition and was mated to a three speed Brown and Lipe transmission with a shaft drive to the rear wheels. The engine was made to withstand the high compression ratio and be reliable for distance races so the con-rods had four bolts securing them instead of the usual two.
That engine was still not enough for Spencer Wishart however and a 450 cu. in. engine would be constructed for his racing car. That engine produced 150hp and was mated to a four speed Brown and Lipe transmission. With that car he managed to place second in the Indianapolis 500 of 1913. Sadly he was killed in a racing accident along with his mechanic the following year.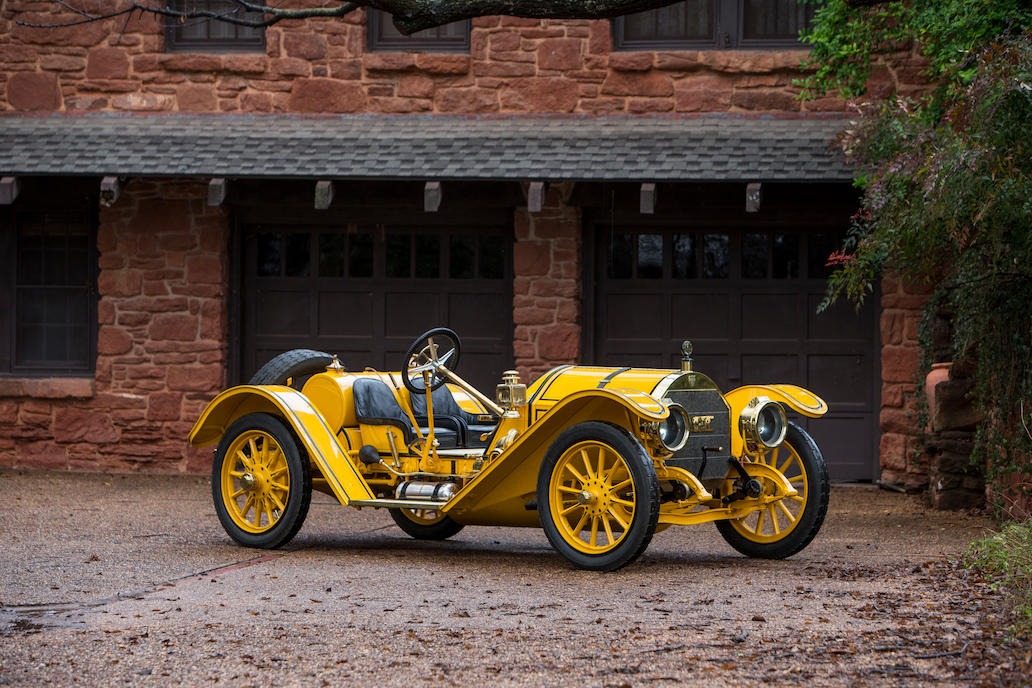 Epilogue
The Mercer Company was to be a star that would burn brightly but briefly. Washington Roebling II was a passenger on the Titanic in 1912 and sadly did not survive. Ferdinand Roebling who was the other founding brother passed away in 1919 and the company was sold, leaving behind a legacy of a string of competition successes but also of a production run of some of the most iconic sports cars ever created.
The yellow Mercer Type 35J Raceabout in our photographs is coming up for sale by Bonhams at their Amelia Island Auction to be held on March 7th, 2019.
You will find the sale page for this automobile if you click here.
The Mercer Type 35 Raceabout is one of the most iconic cars of the twentieth century. Truly a "bobber" of a sports car that dates from well before the time the "bobber" was invented.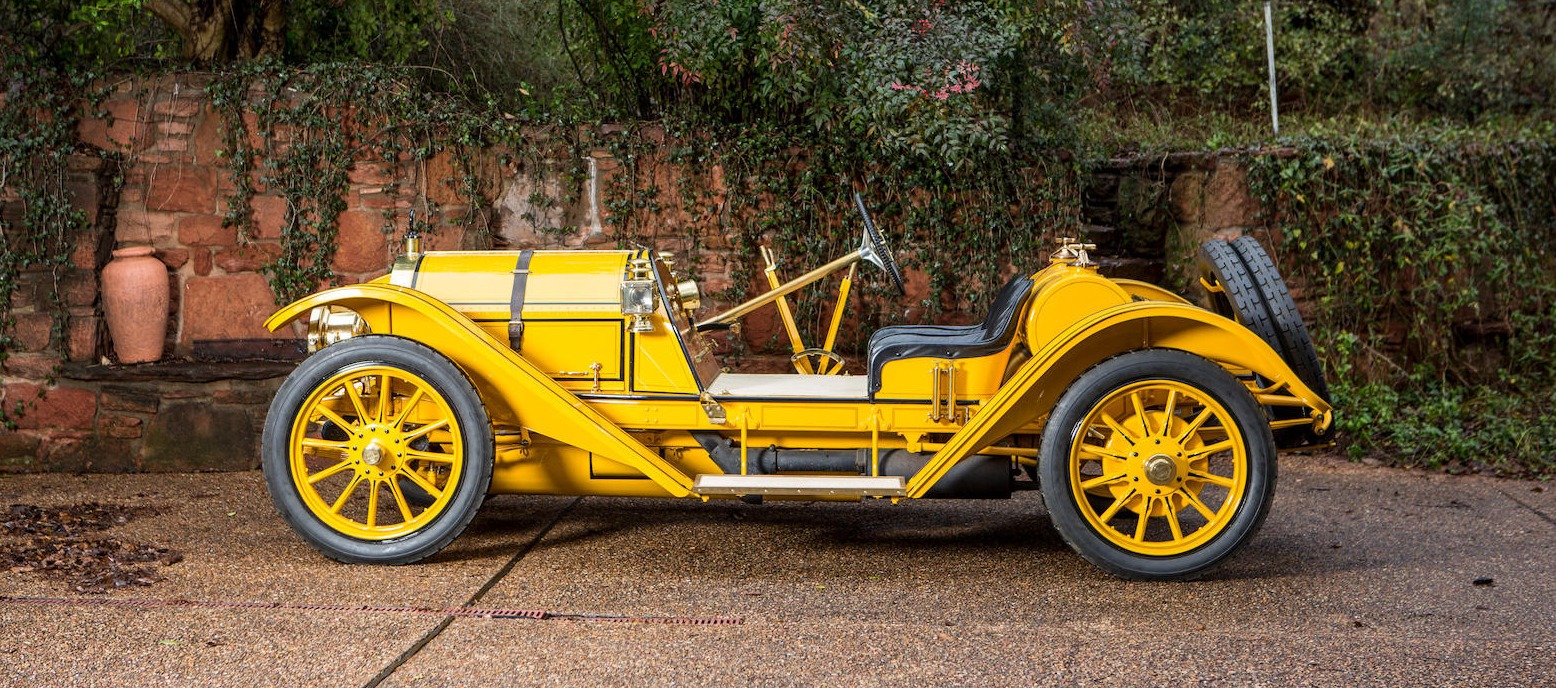 Photo Credits: All pictures courtesy Bonhams.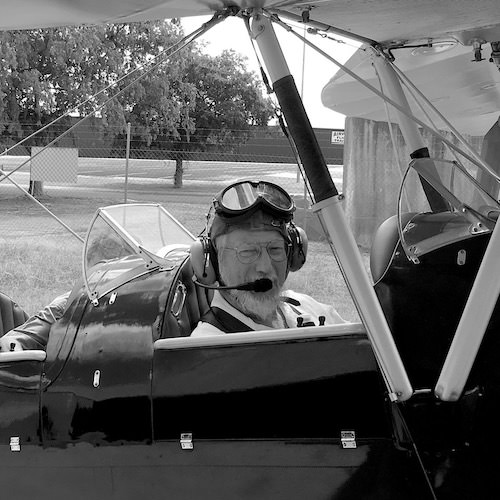 Jon Branch is the founder and senior editor of Revivaler and has written a significant number of articles for various publications including official Buying Guides for eBay, classic car articles for Hagerty, magazine articles for both the Australian Shooters Journal and the Australian Shooter, and he's a long time contributor to Silodrome.
Jon has done radio, television, magazine and newspaper interviews on various issues, and has traveled extensively, having lived in Britain, Australia, China and Hong Kong. His travels have taken him to Indonesia, Israel, Italy, Japan and a number of other countries. He has studied the Japanese sword arts and has a long history of involvement in the shooting sports, which has included authoring submissions to government on various firearms related issues and assisting in the design and establishment of shooting ranges.