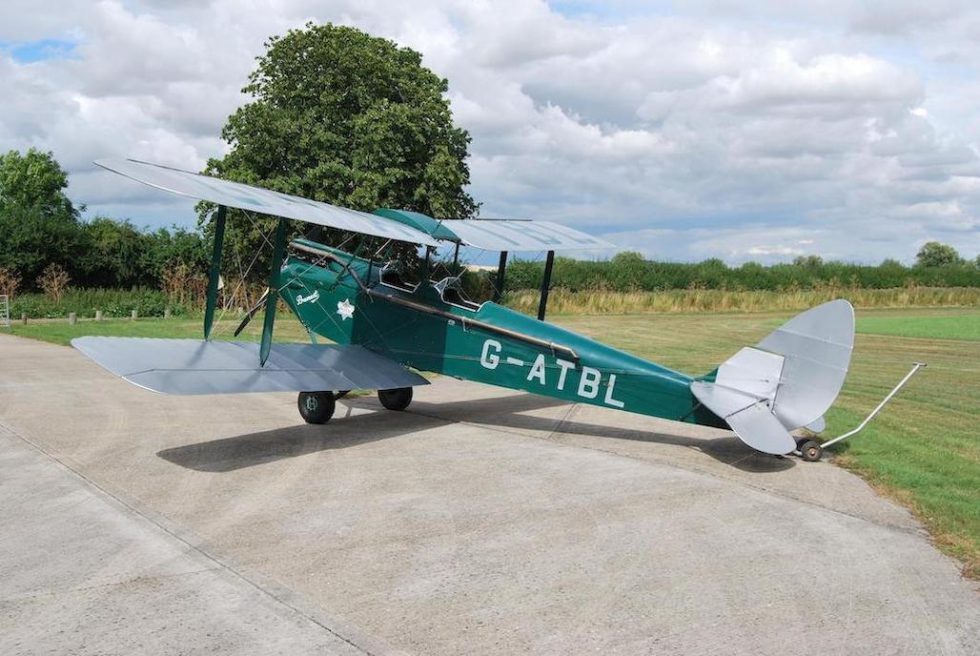 The De Havilland Gipsy Moth was the mainstay of the British Flying Clubs from 1925 up until the beginning of the Second World War in 1939. The Gipsy Moth is generally regarded as being a preferable aircraft than the Tiger Moth although a flight in either one is guaranteed to be an unforgettable life experience.
The first De Havilland Gipsy Moth was flow personally by Geoffrey De Havilland on 25th February 1925. The first models were designated the DH60X, the "X" meaning Experimental. These first Gipsy Moths were powered by the Cirrus engine which were eight cylinder World War I era engines originally made by Renault. The supply of such surplus engines was not reliable so De Havilland designed and began making their own engine by 1928 and the model number for the aircraft became DH60G, which is the model of the green Gipsy Moth in our pictures.
The new De Havilland engine was more powerful than its Renault based Cirrus predecessor and was mounted inverted in the airframe of the aircraft. This engine and aircraft proved to be a great joy to fly being predictable and stable, two factors which ensured it would become so popular that it was estimated that 80% of aircraft in British Flying Clubs were Gipsy Moths.
There are not many Gipsy Moths in the world so the fact that the green Gipsy Moth in our pictures is coming up for sale will be important news for those looking for one.
This aircraft was made in 1933 being one of 595 made at the De Havilland Stag Lane works. The aircraft was first used in Switzerland before being transferred back to Britain in 1965 where it has been in the Historic Aircraft Museum at Southend, in Essex up until recently. This aircraft has been made airworthy again and now has a Permit to Fly.
You will find the sale page for this Gipsy Moth if you click here.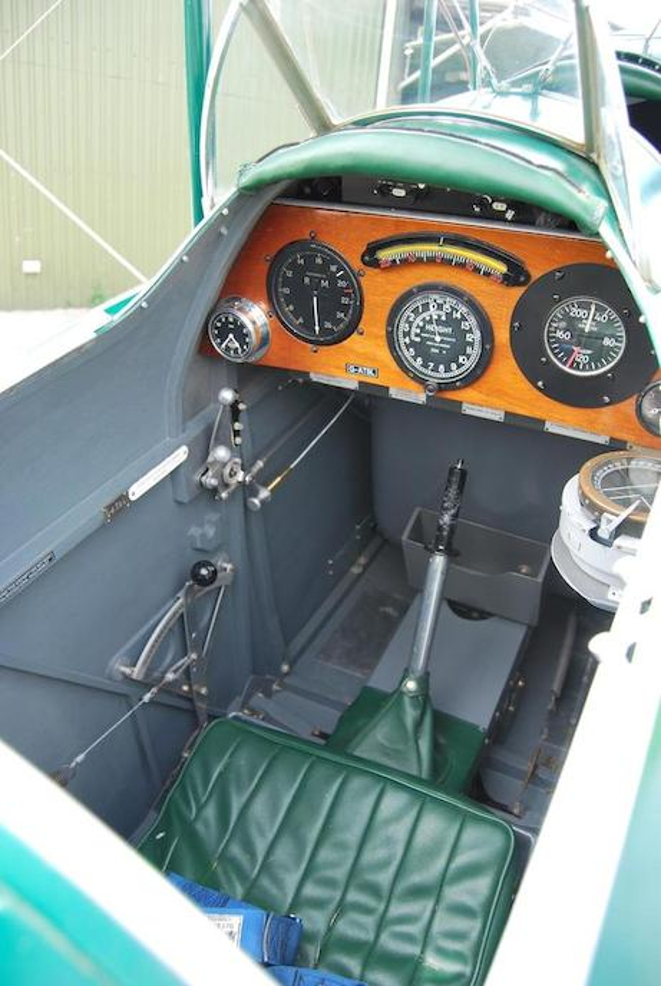 The Gipsy Moth is an unforgettable aircraft to fly in. This one must have taken people on simply amazing flights over the Swiss countryside and perhaps into the mountains. The view from a Gipsy Moth is completely unimpeded by glass or perspex windows making the experience all the more memorable. If taking photographs however it is important to keep a firm hold on the camera or it can be quite literally torn out of your hands by the air pressure if you raise the camera above the protection of the windscreen. This green Gipsy Moth is all set to provide unforgettable flight experiences.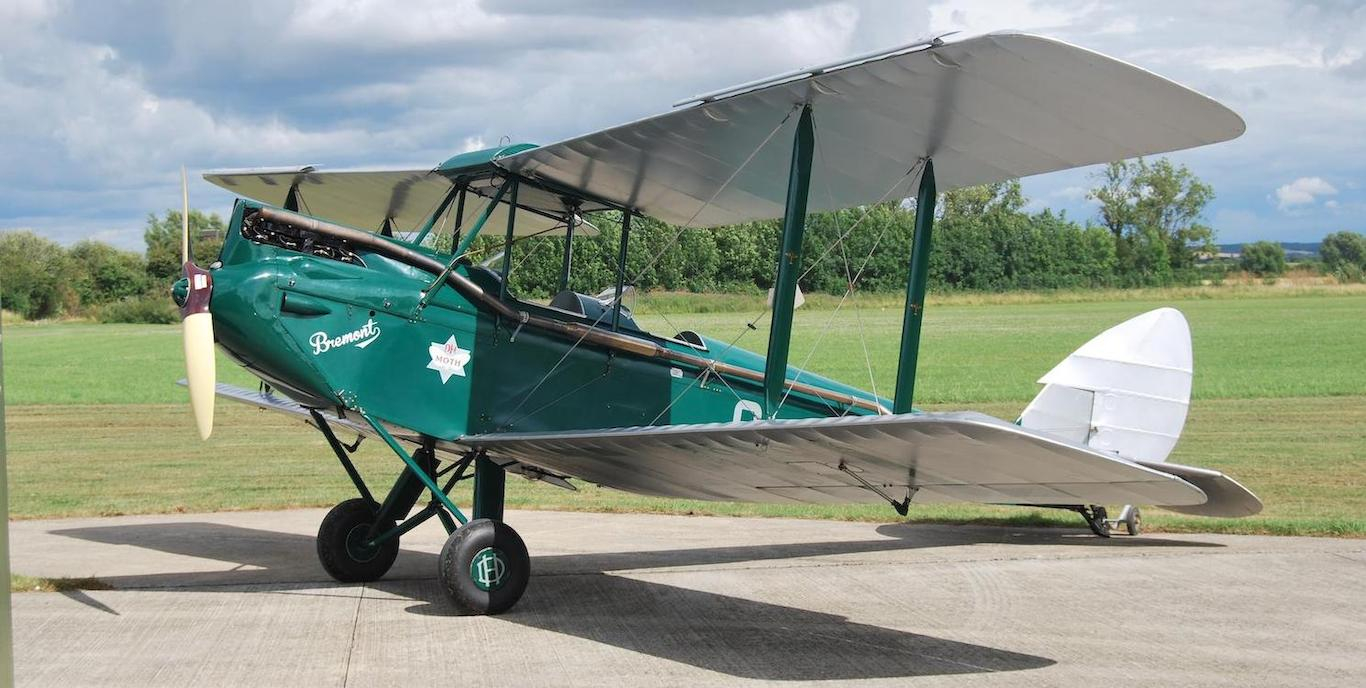 (All pictures courtesy Bonhams).