Tom Selleck's old Dodge Power Wagon is coming up for sale by Barrett-Jackson at their Northeast auction to be held between 23rd-25th June 2016. Like all good off road vehicles it is painted bright fire engine red to make it really hard to lose in the woods.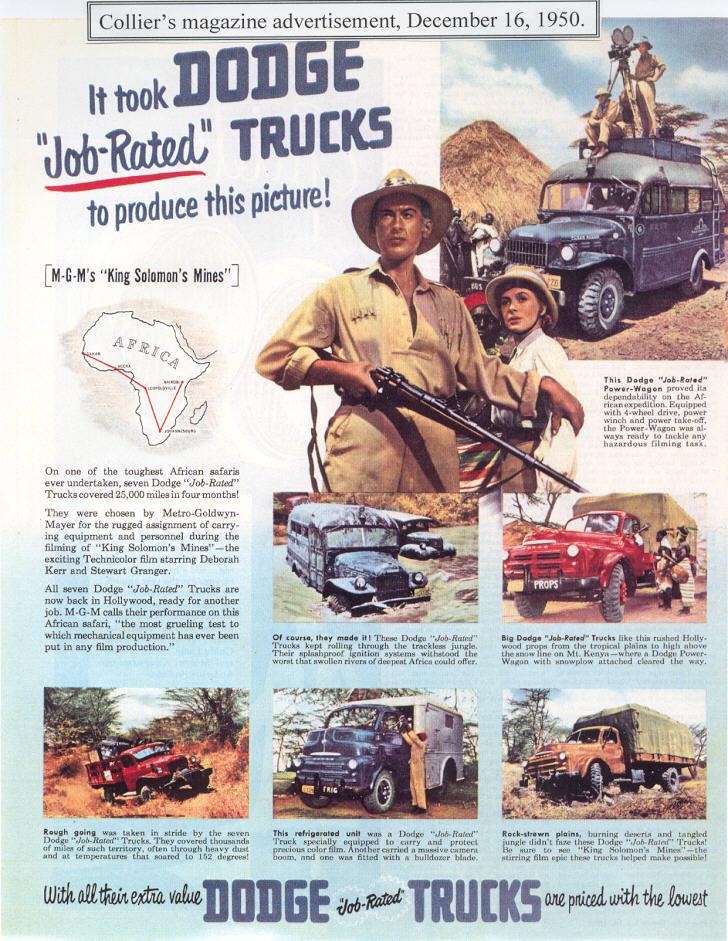 The Dodge Powerwagon is a 4WD that looks a bit like an old Diamond Rio truck. It's got thirties style and a military ruggedness that goes well with its military heritage. It must rate as one of the best hunting and shooting vehicles extant and pretty good on safari also, more rugged than a Land Rover I suspect.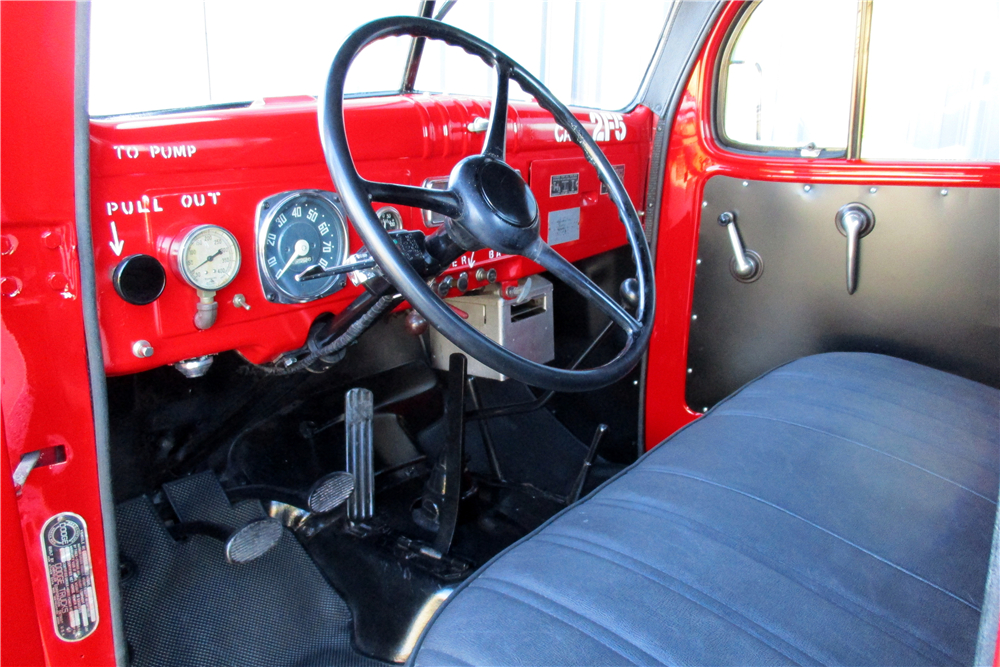 The Dodge Powerwagon was based on the military WC series of World War II. GI's who were returning home to family and farm or ranch had experience with the military vehicles they had used during the war and there was a real market for a civilian vehicle to fill that farm and ranch role, not to mention many local government needs also. So the Dodge Powerwagon first appeared in 1946. In fact there is a restored 1946 one coming up for sale at the same auction as the ex-Tom Selleck truck and you will find it on Barrett Jackson's web site if you click here.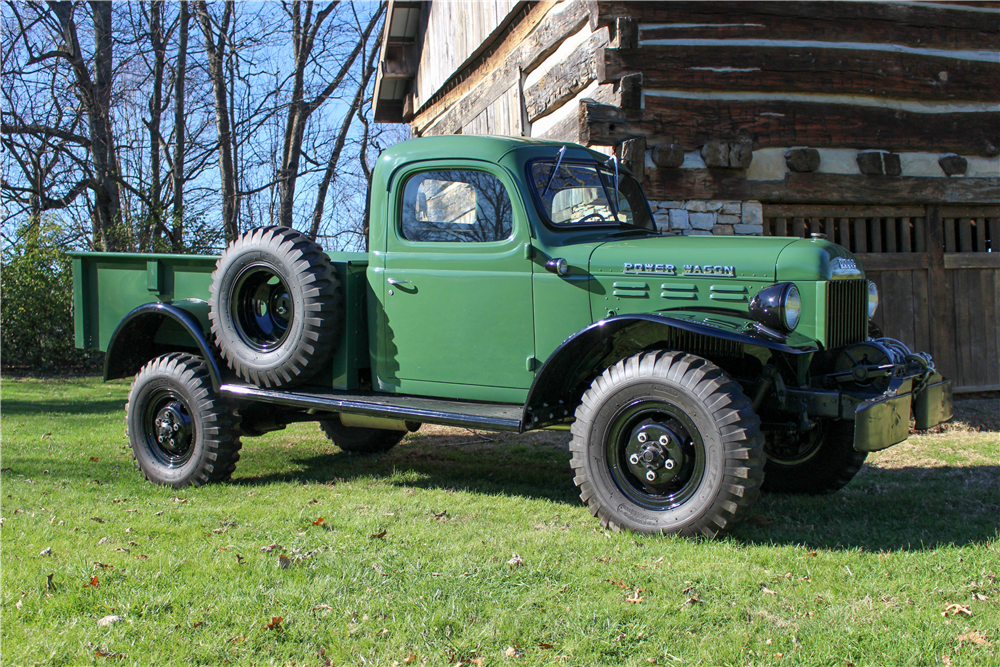 The design of the Dodge Powerwagon was based on the Dodge Burma Road Truck made by Dodge for the Chinese Army in their fight against the Japanese (Please note we are talking about the Nationalist Chinese Army under Chiang Kai Shek not the communists under Mao Tse Tung who were not much involved). Just as the Dodge Burma Road Truck had been made to haul military materiel to supply the Chinese Nationalist Army so also the post war Dodge Powerwagon was also equipped as a load carrying beast of burden with an eight foot long by four and a half feet wide tray. This original design that had been created to negotiate the Burma Road was as capable as anything that ran on four wheels of going anywhere.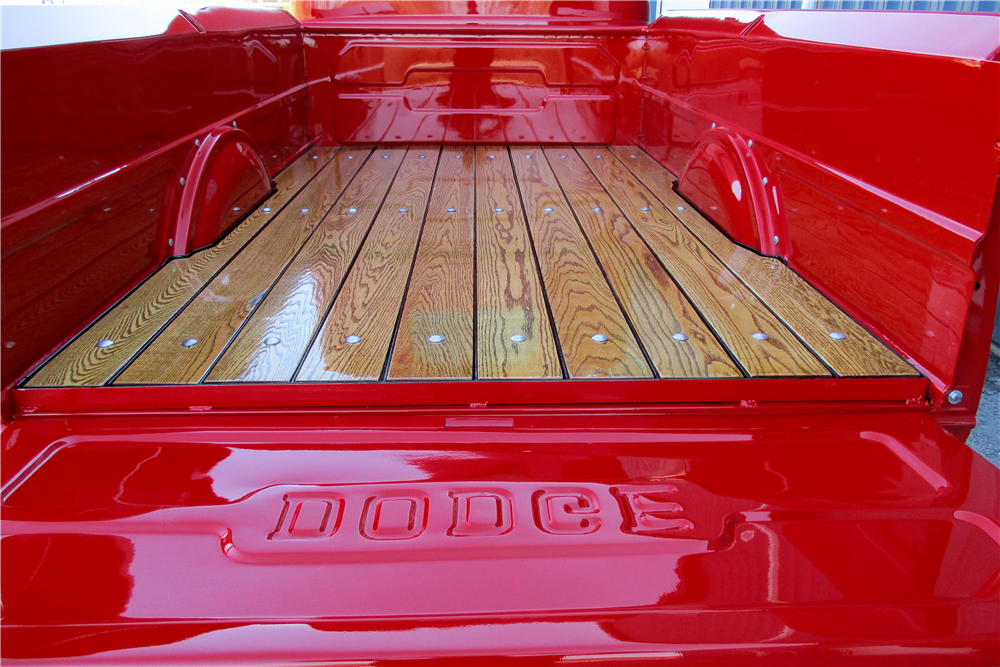 The engine for the early series of Dodge Powerwagons was a 217 cu in six cylinder flathead side-valve that was upgraded to a 230 cu in flathead side-valve unit in 1954. This engine was intended to be as reliable as could be and as easy to fix as possible. Both the sale vehicles are listed as fitted with the 1954 230 cu in engine so the 1946 green truck has certainly had an engine upgrade at some point whereas the red 1953 truck probably has.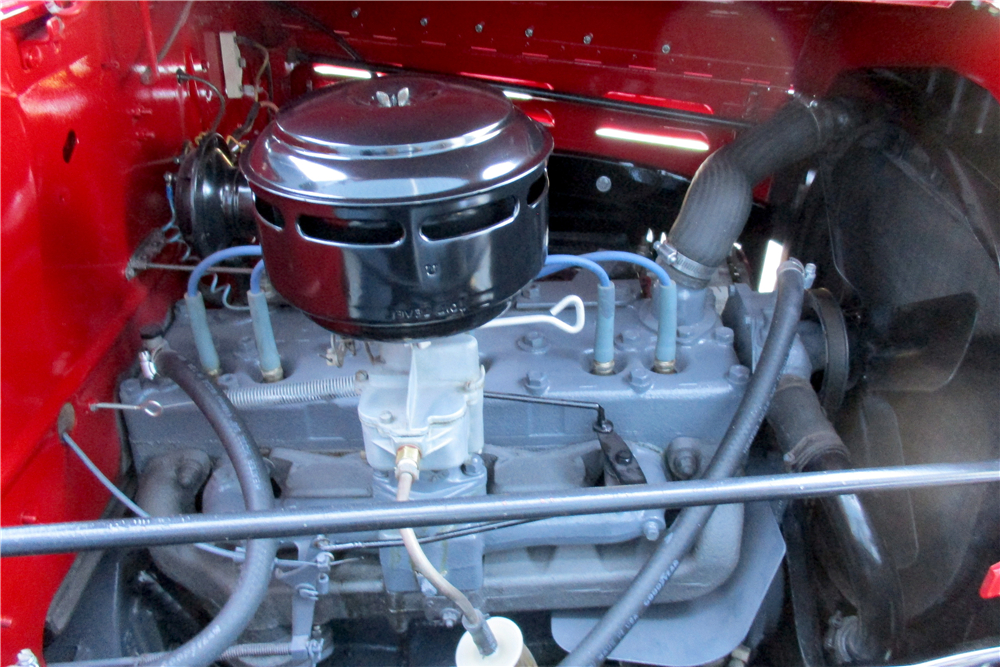 The six cylinder engine drove the Powerwagon through a four speed sliding gear transmission with power take-off to both the front and rear. The front power take-off on the ex-Tom Selleck truck powers the front winch which is a very heavy duty unit, and there is also a power take-off water pump fitted for moving water when needed.
Over the years the Dodge Powerwagon has been built with a variety of body styles including a twin cab and a carryall with a fully enclosed body.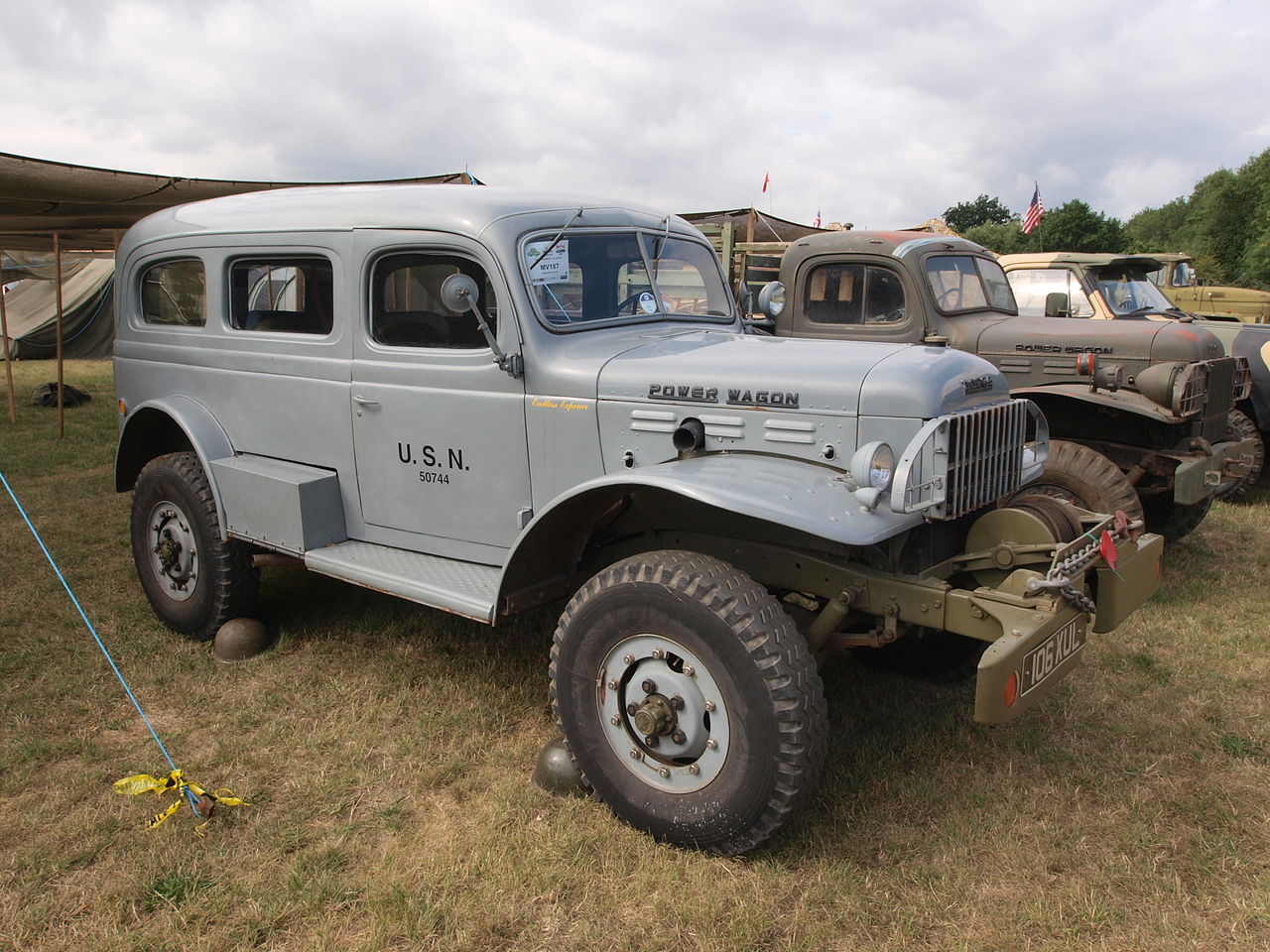 The vehicle has been predominently made as a 4×4 but 6×6 versions have also been made.
If you are interested in the gorgeous red Dodge Powerwagon that used to grace Tom Selleck's garage you will find the Barrett-Jackson sale page for it if you click here.
Created as they were for one of the most challenging load carrying missions of the Second World War this offspring of the Dodge Burma Road Truck is one of the best four wheel drives you could ever hope to own.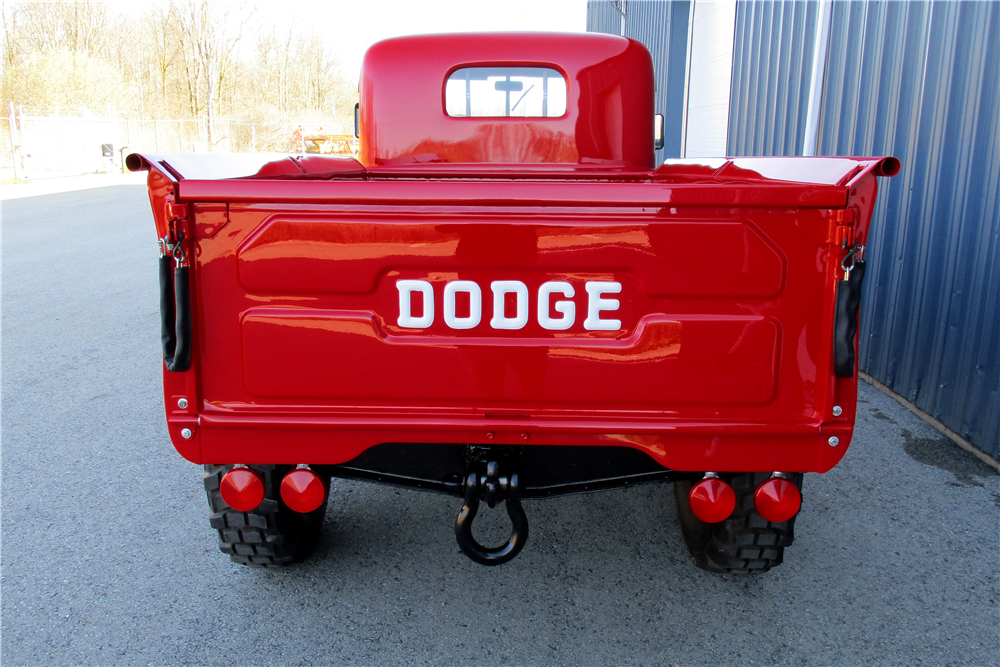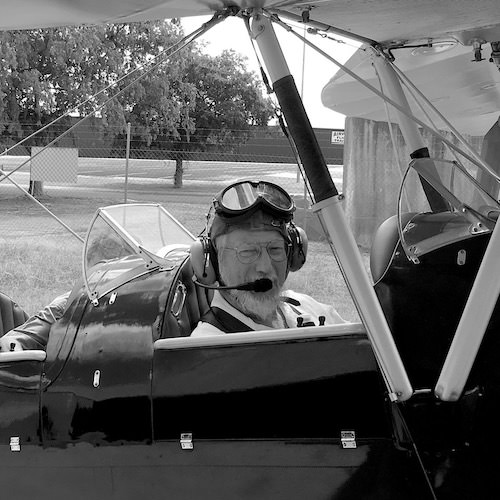 Jon Branch is the founder and senior editor of Revivaler and has written a significant number of articles for various publications including official Buying Guides for eBay, classic car articles for Hagerty, magazine articles for both the Australian Shooters Journal and the Australian Shooter, and he's a long time contributor to Silodrome.
Jon has done radio, television, magazine and newspaper interviews on various issues, and has traveled extensively, having lived in Britain, Australia, China and Hong Kong. His travels have taken him to Indonesia, Israel, Italy, Japan and a number of other countries. He has studied the Japanese sword arts and has a long history of involvement in the shooting sports, which has included authoring submissions to government on various firearms related issues and assisting in the design and establishment of shooting ranges.