It's powered by a 1,560 cubic inch V12 engine that features 48 valves, 24 spark plugs and dual four barrel carburettors. That Kermath "Sea Raider Special" V12 marine engine delivers a nicely sufficient 580 hp to the 20 inch diameter 32 inch pitch propeller, making this 1933 mahogany speedboat not only able to move quickly, but also to feel impressive. It is in short a boat that handsomely qualifies as a "power boat".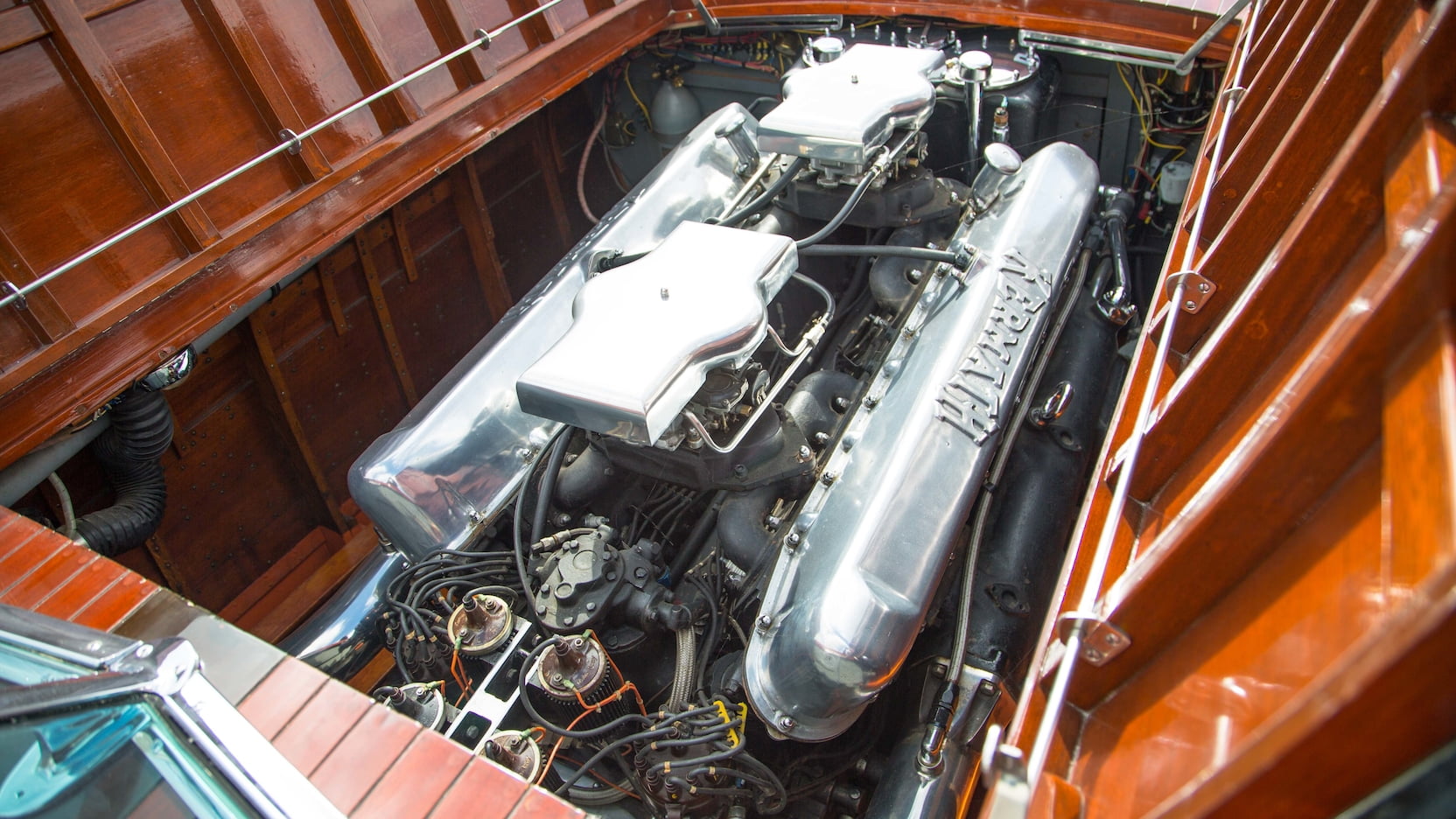 The founder of Greavette Boats Limited, located in Gravenhurst, Ontario, Canada, was Tom Greavette who had been a joint founder of Ditchburn Boats but who left them to start his own company in 1930. Beginning a new company as the Great Depression was biting was a bold move, and establishing that company to make high priced custom powerboats was an even braver move. Tom Greavette had been involved in the creation of the famous Rainbow racing boats, which had been made for Harry Greening. Tom Greavette was responsible for the design and building of two iconic Canadian racing boats of the 1930's; Little Miss Canada and Miss Canada.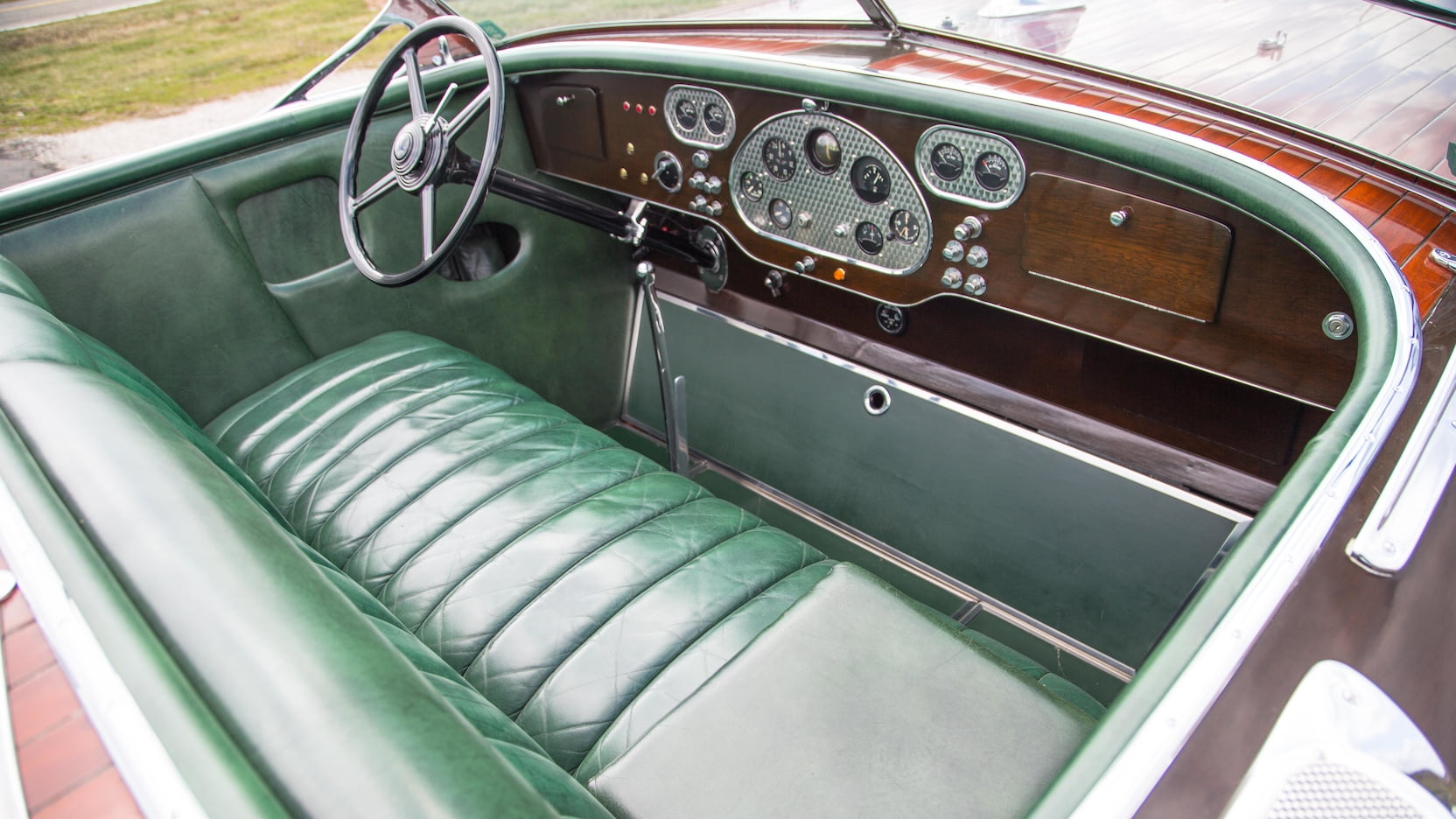 Tom Greavette had a plan as he began his boatworks at Muskoka: to ride out the Depression by using mass production methods to reduce the price of his products but maintain high quality. His plan was to build a boat a day, and had there been the customers in sufficient numbers to buy a boat per day then his plan would have worked. Unfortunately there were not sufficient customers for the mass produced boats and so in 1933 Tom Greavette re-organized his company back around the custom boat business. The custom Greavette 33′ Custom Triple Cockpit 'Maltese Falcon', made in 1933, was one of the first custom boats made under that re-organization.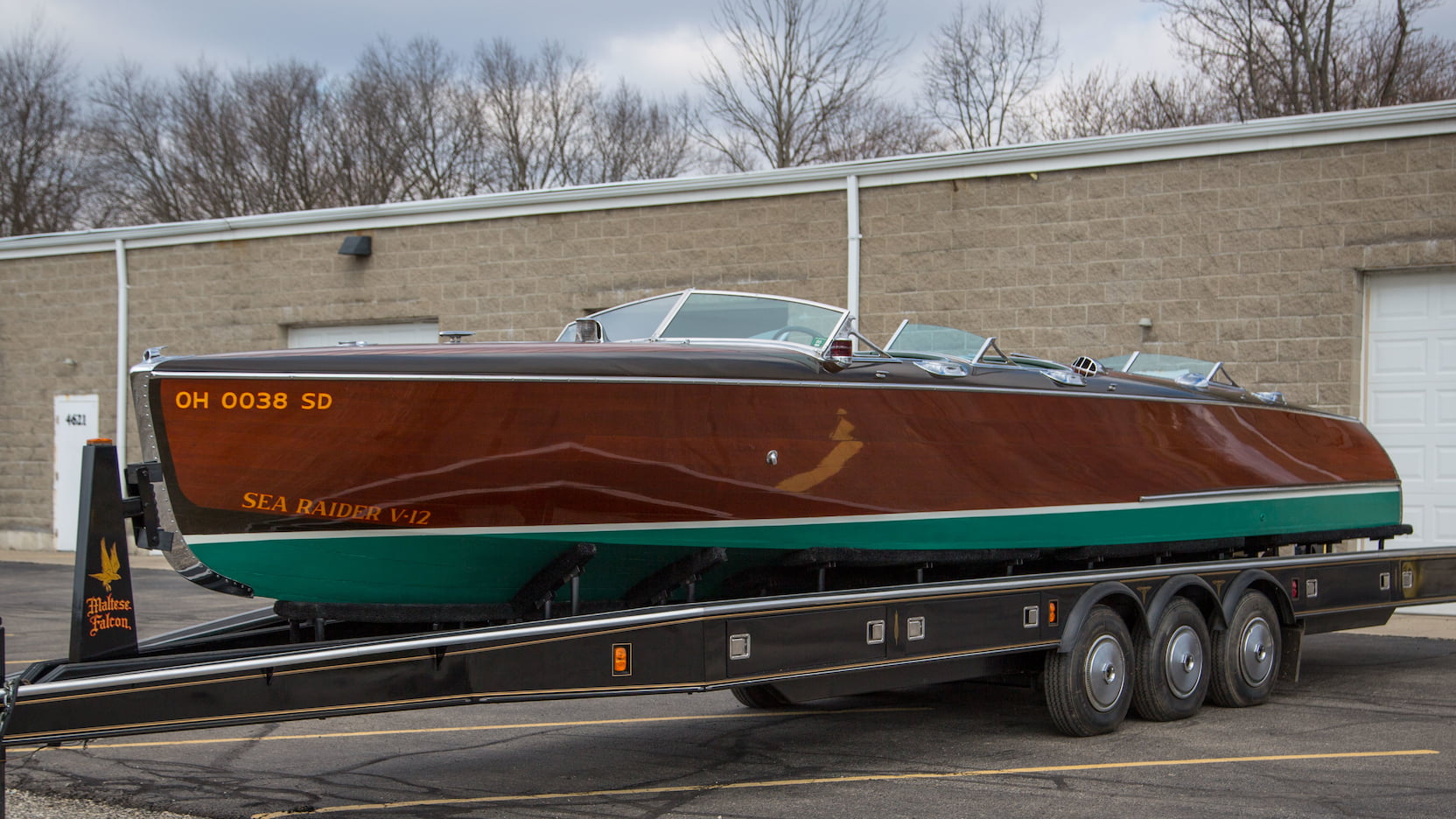 This sleek 33′ launch with its 1,560 cubic inch Kermath "Sea Raider Special" V12 engine was made under the supervision of renowned designer John Ludwig Hacker, who was responsible for many record breaking and race winning craft: so this custom Greavette has an impeccable pedigree.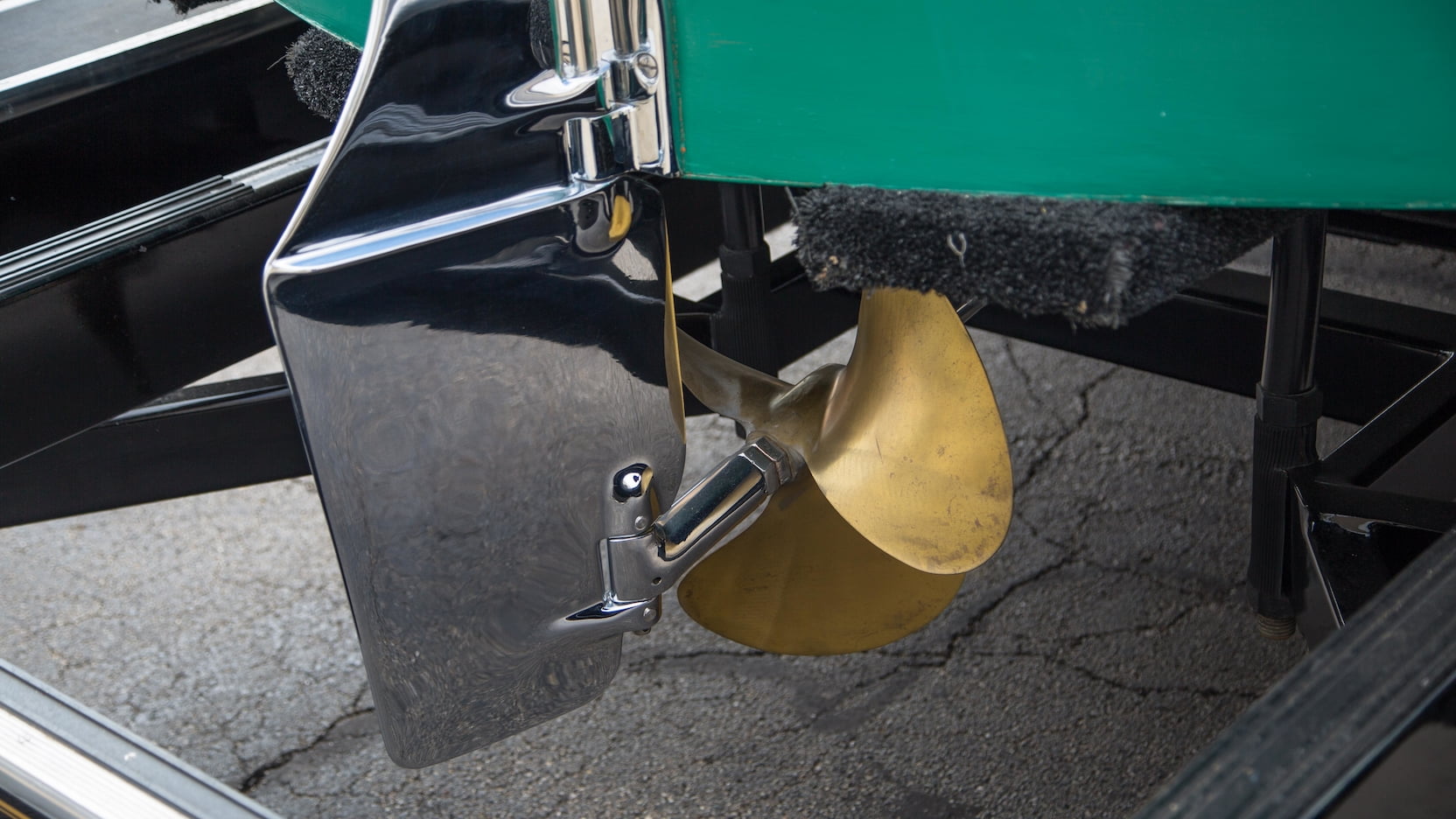 One of the design features preferred by John L. Hacker was the use of an external rudder. This enabled a large diameter propeller whilst maintaining a favorable propeller shaft angle, thus contributing to the boat's speed and maneuverability. With the expert attention to design detail and construction this Hacker designed craft is one of the best examples of this type.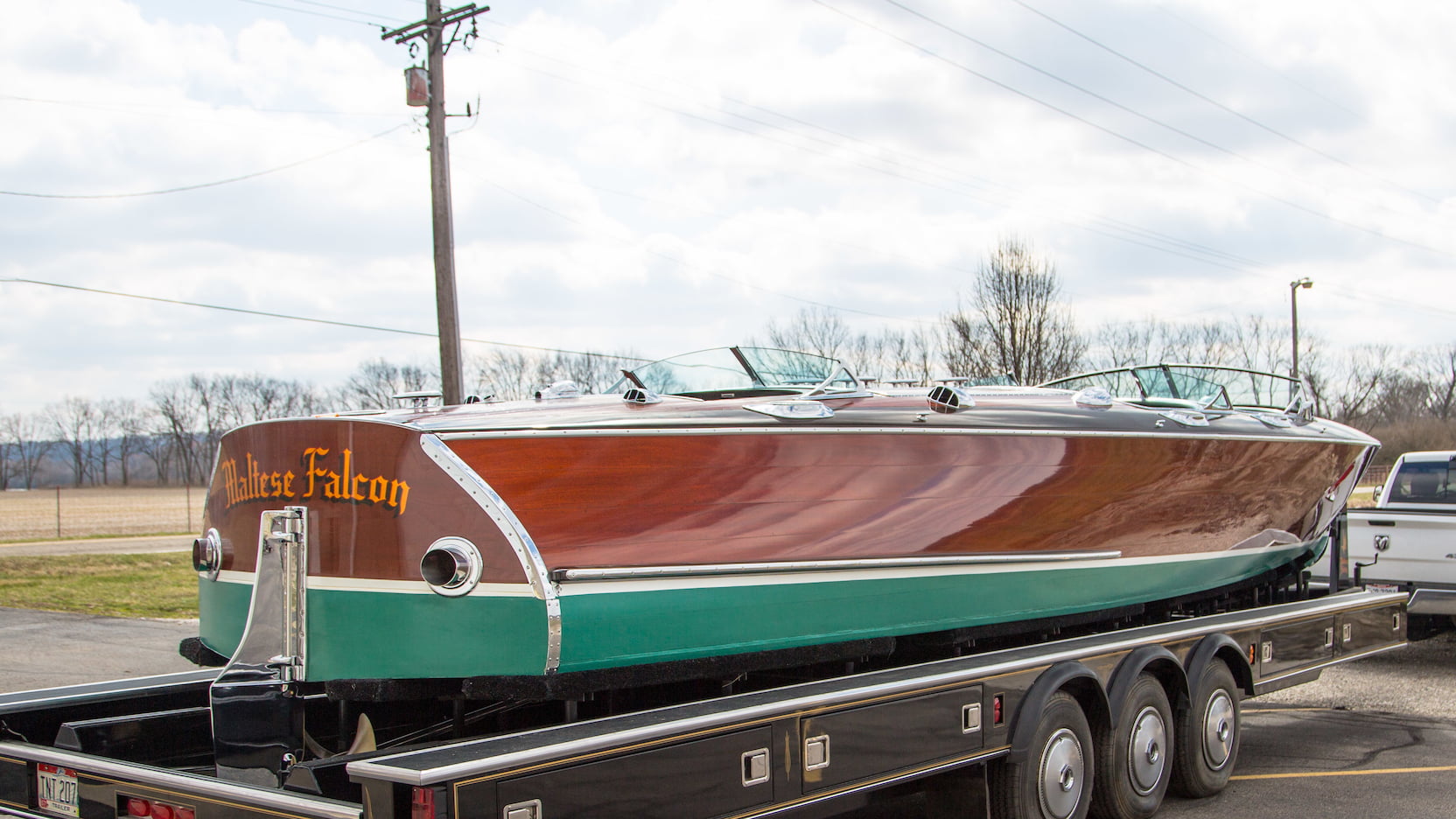 The 'Maltese Falcon' is coming up for sale by Mecum Auctions at their Indy 2018 sale to be held over May 15-20th, 2018.
You will find the sale page for this boat with more details if you click here.
The 'Maltese Falcon' is to be offered without reserve and so this may represent an opportunity to acquire her at a reasonable price. She is a unique craft, with a perfect North American pedigree.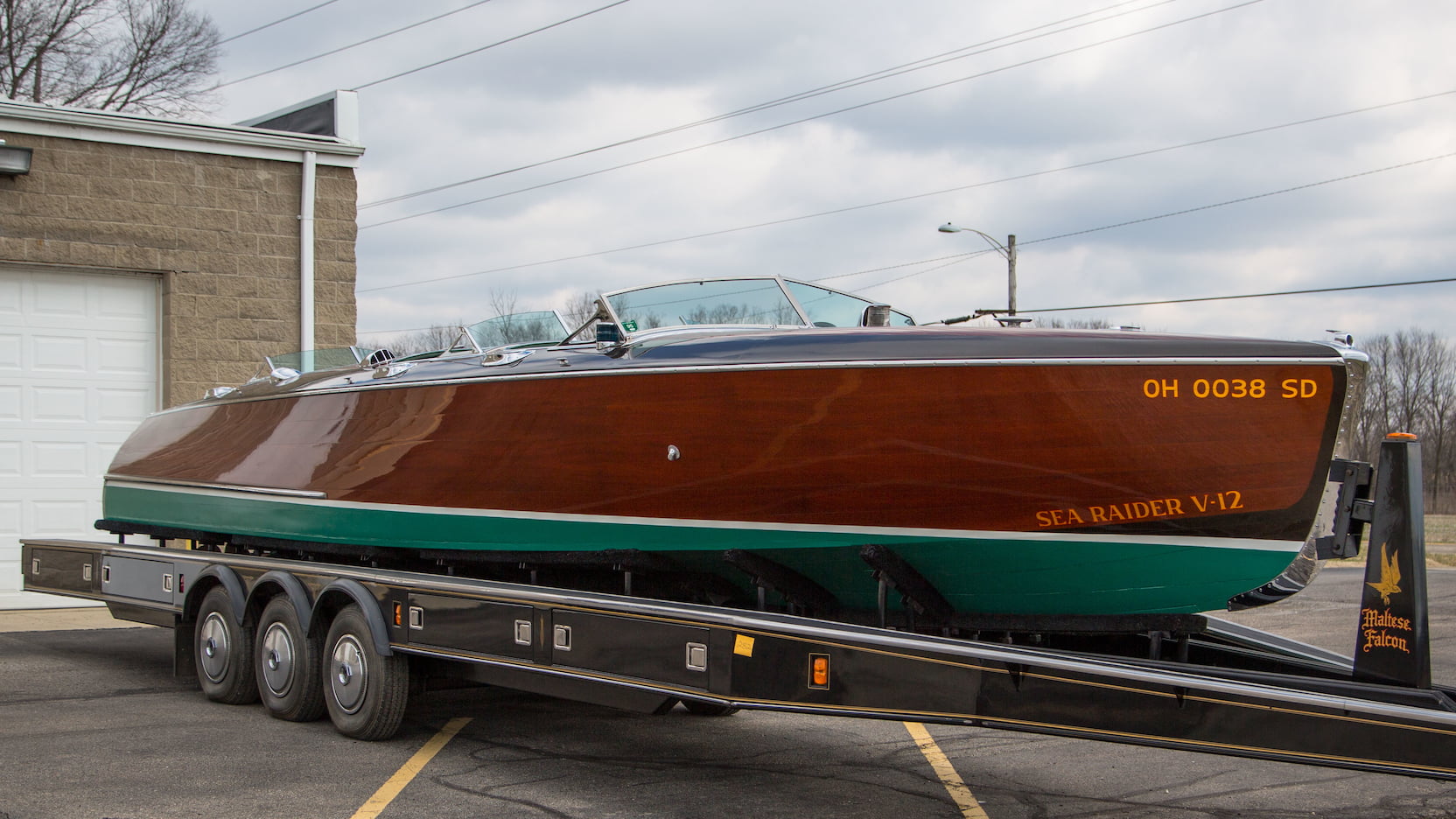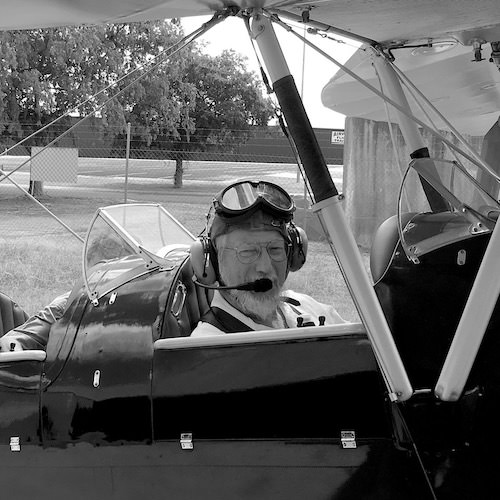 Jon Branch is the founder and senior editor of Revivaler and has written a significant number of articles for various publications including official Buying Guides for eBay, classic car articles for Hagerty, magazine articles for both the Australian Shooters Journal and the Australian Shooter, and he's a long time contributor to Silodrome.
Jon has done radio, television, magazine and newspaper interviews on various issues, and has traveled extensively, having lived in Britain, Australia, China and Hong Kong. His travels have taken him to Indonesia, Israel, Italy, Japan and a number of other countries. He has studied the Japanese sword arts and has a long history of involvement in the shooting sports, which has included authoring submissions to government on various firearms related issues and assisting in the design and establishment of shooting ranges.