Sometimes we come across a rifle that immediately challenges our thinking of what works and what doesn't, a rifle that is an enigma to us. And that was my reaction to this Mauser Type B sporting rifle when I first saw the advertisement. The rifle has a 21″ barrel, and yet it is chambered for the .264 Winchester Magnum, and if ever a cartridge needed a 25″ or 26″ barrel the .264 Magnum is it, it's a slow burning powder consuming overbore magnum that uses every inch of barrel to accelerate that bullet just as fast as it can make it go.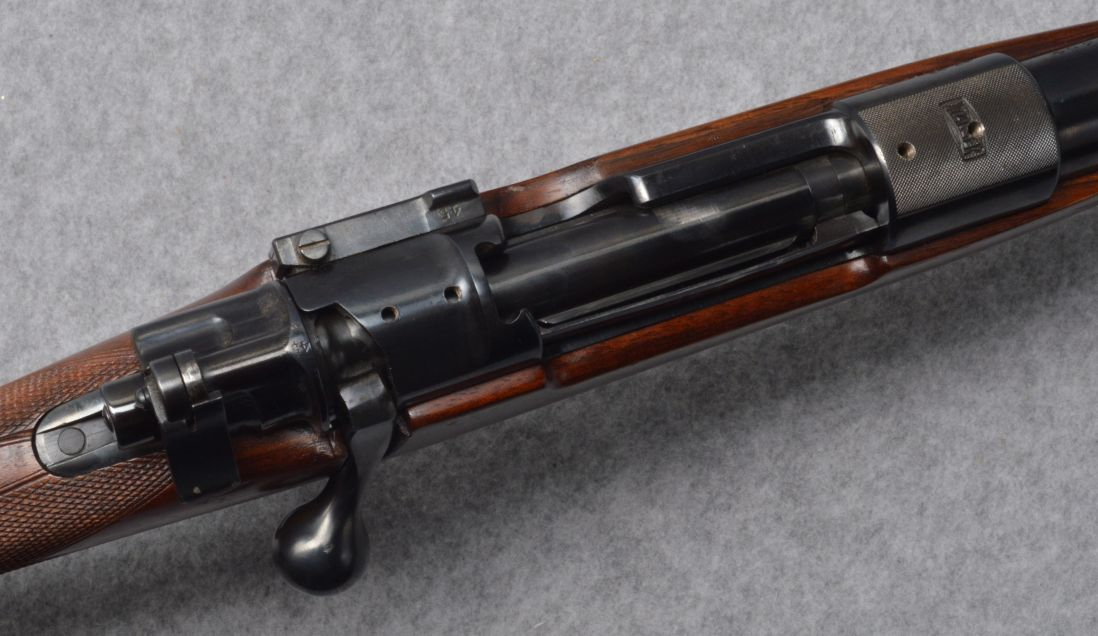 A 21″ barrel on a .264 Winchester Magnum ensures it will not achieve factory ballistics, and that it will be a bit of an ear buster also. The description of the rifle raises another set of questions however; it is listed as a "Pre WWII, build by Mauser" yet the .264 Winchester Magnum did not appear until 1959. So the rifle itself was built before the Second World War, but not in .264 Winchester Magnum, it may have been re-chambered from a European 6.5mm such as the 6.5x57mm or it may have been re-barreled.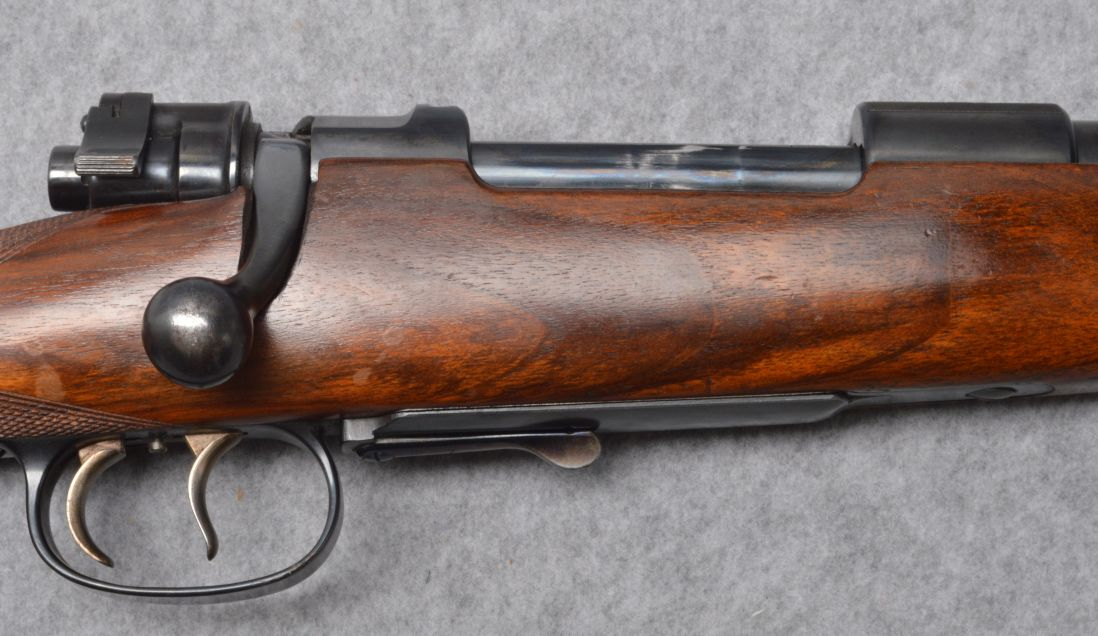 Our enigmatic rifle is a very nice quality piece however with it's commercial grade Mauser action, traditional European double set triggers, and lever operated floor plate. It's a rifle that could be used and enjoyed as is, or it would form the base for a nice custom rifle.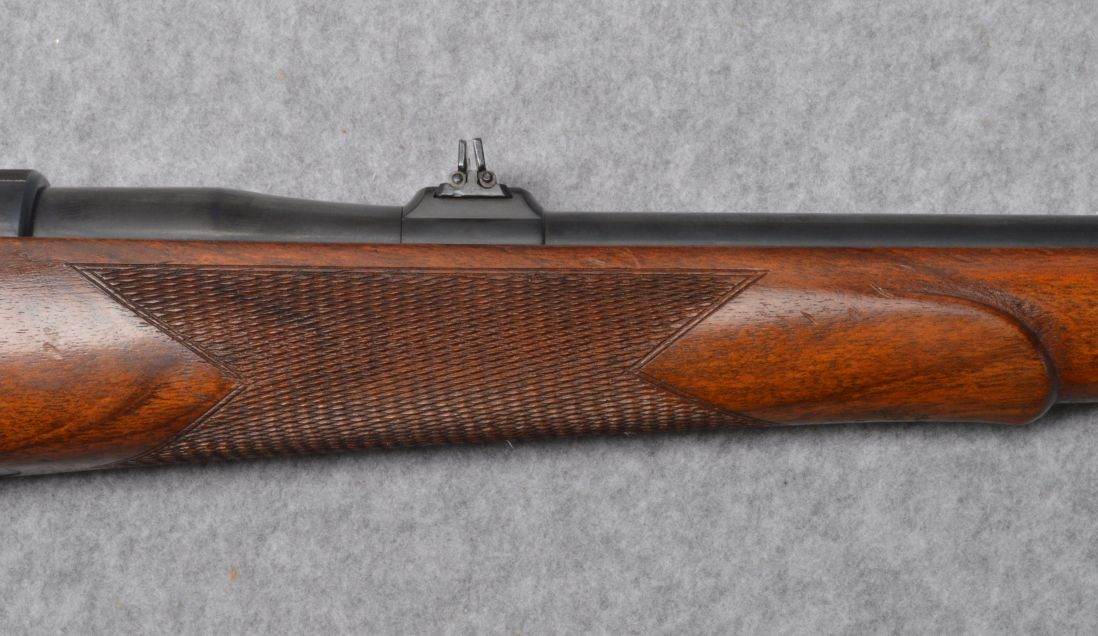 The open sights fitted to this rifle comprise an unusual twin leaf rear sight and a conventional bead front sight on a hooded ramp.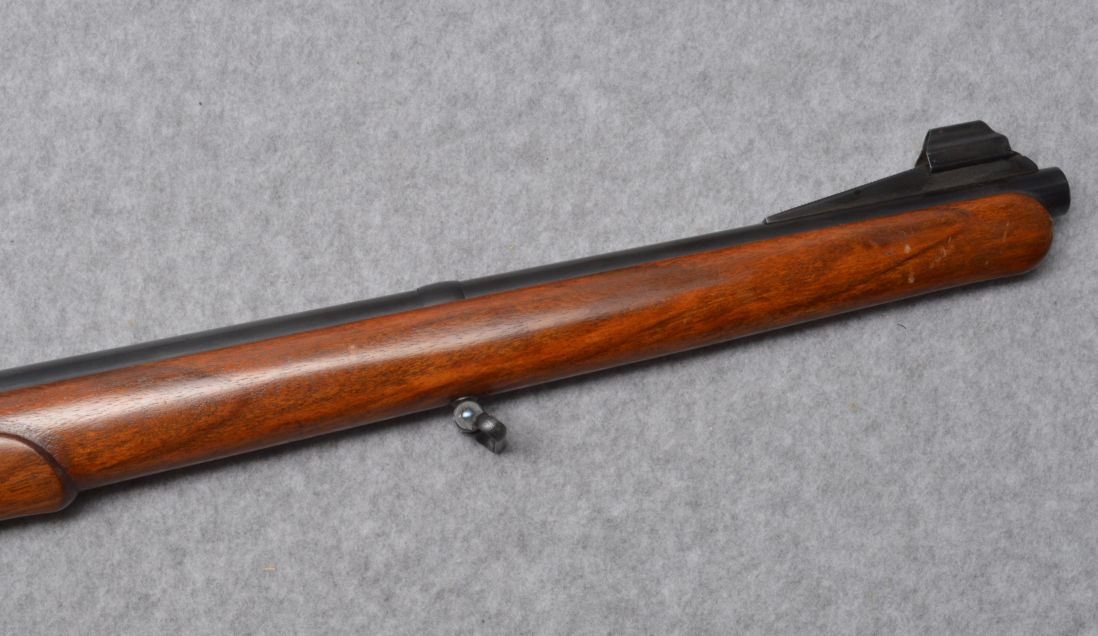 The front sling swivel is mounted on a barrel band and will be very strong, but will also preclude floating of the barrel.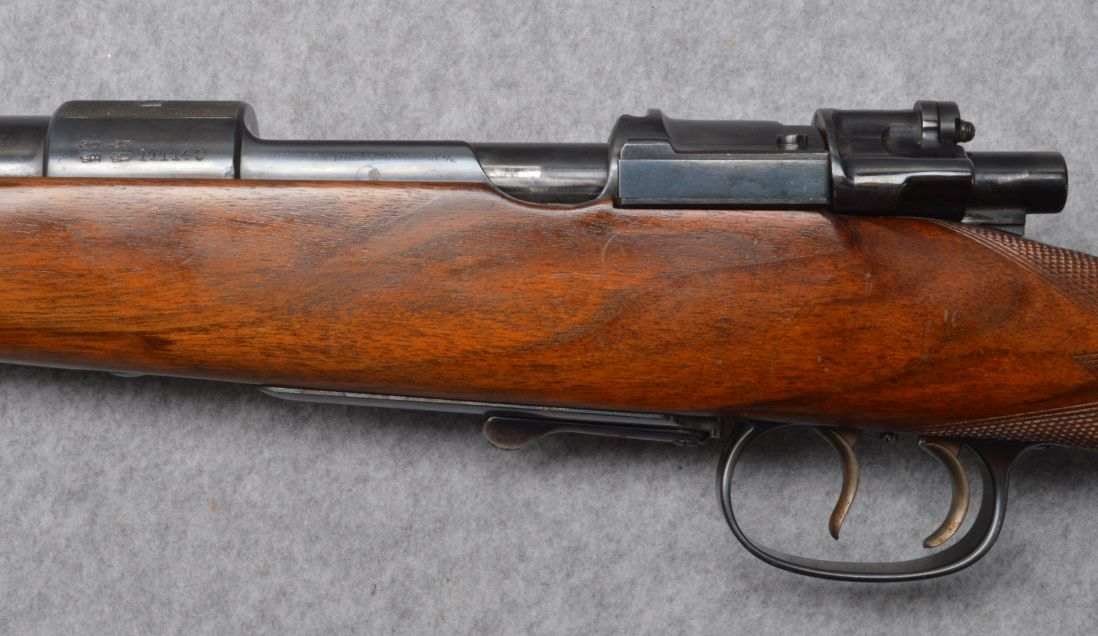 So if you are in the market for a short barreled Mauser in .264 Winchester Magnum this is a rifle that might just work for you. It is an interesting piece which seems to break a few of the rules of what a .264 Winchester Magnum should be like, yet it may well prove to do that successfully. It could be a great rifle in the deer woods and also could be a lot of rifle in a short light package capable of long range shots quite possibly out to 400 yards depending on how it groups. I would tend to work up loads based on the Sierra 140grain SPBT for this rifle. Even with the shorter barrel I would expect it to be a more rather more capable gun than a .270 Winchester.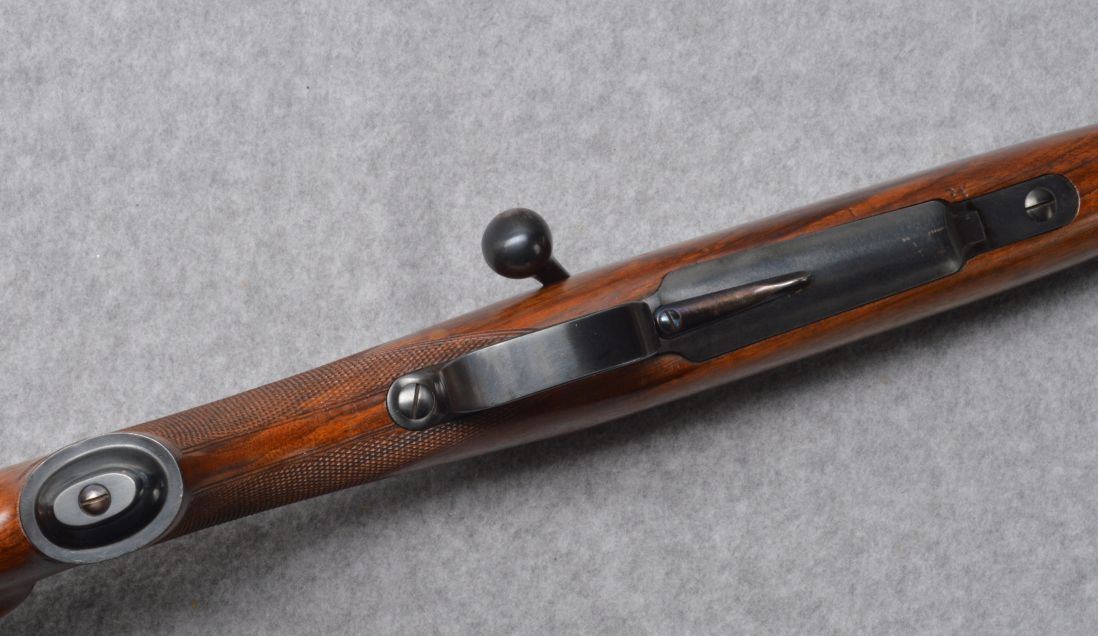 This rifle is currently for sale at Cabela's. You will find the sale page if you click here.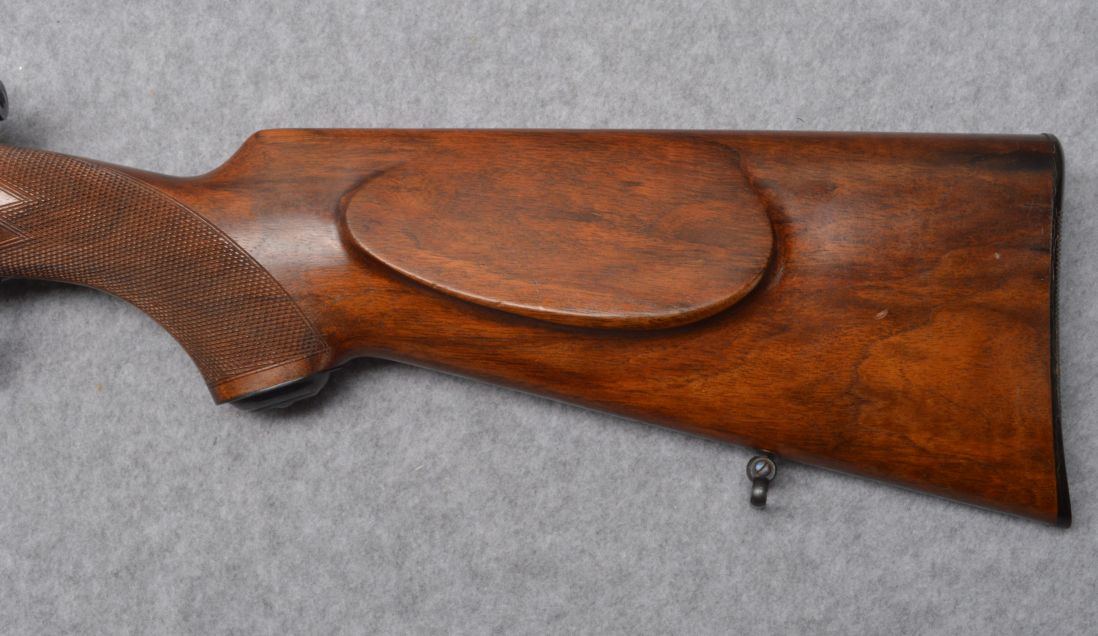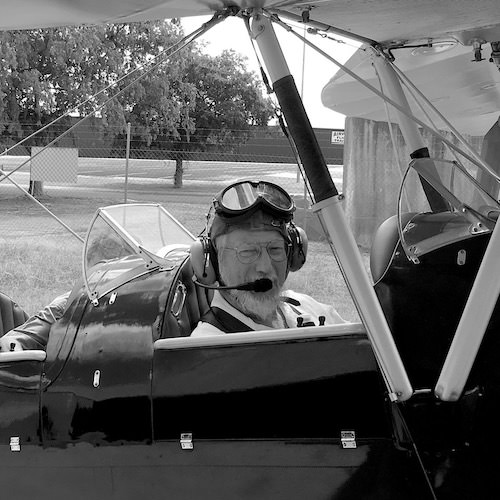 Jon Branch is the founder and senior editor of Revivaler and has written a significant number of articles for various publications including official Buying Guides for eBay, classic car articles for Hagerty, magazine articles for both the Australian Shooters Journal and the Australian Shooter, and he's a long time contributor to Silodrome.
Jon has done radio, television, magazine and newspaper interviews on various issues, and has traveled extensively, having lived in Britain, Australia, China and Hong Kong. His travels have taken him to Indonesia, Israel, Italy, Japan and a number of other countries. He has studied the Japanese sword arts and has a long history of involvement in the shooting sports, which has included authoring submissions to government on various firearms related issues and assisting in the design and establishment of shooting ranges.