The Ferrari 330 GT 2+2 by Pininfarina was and is a stylish and attractive piece of Italian automotive art. Following on from the 250 GT, itself a head turning car, and improving on that was I suspect a hard act to follow. I remember seeing the 250 GT at the Earls Court Motor Show in London in the early sixties, painted silver grey if I remember correctly with mid tan interior. nice to look at and to sit in.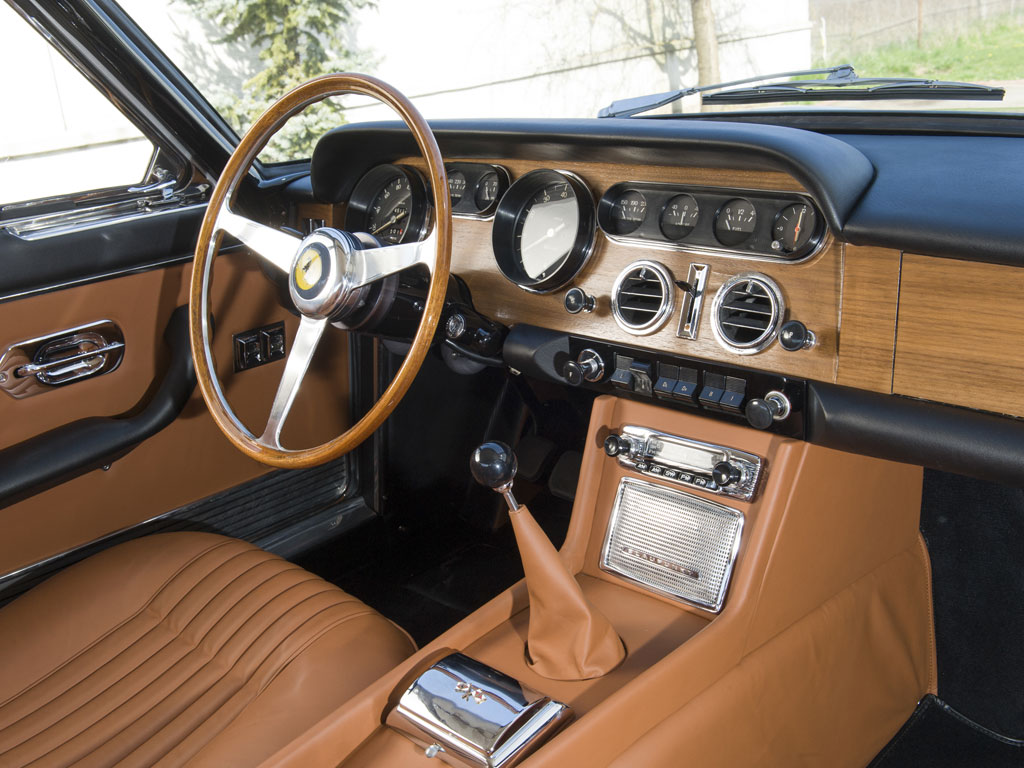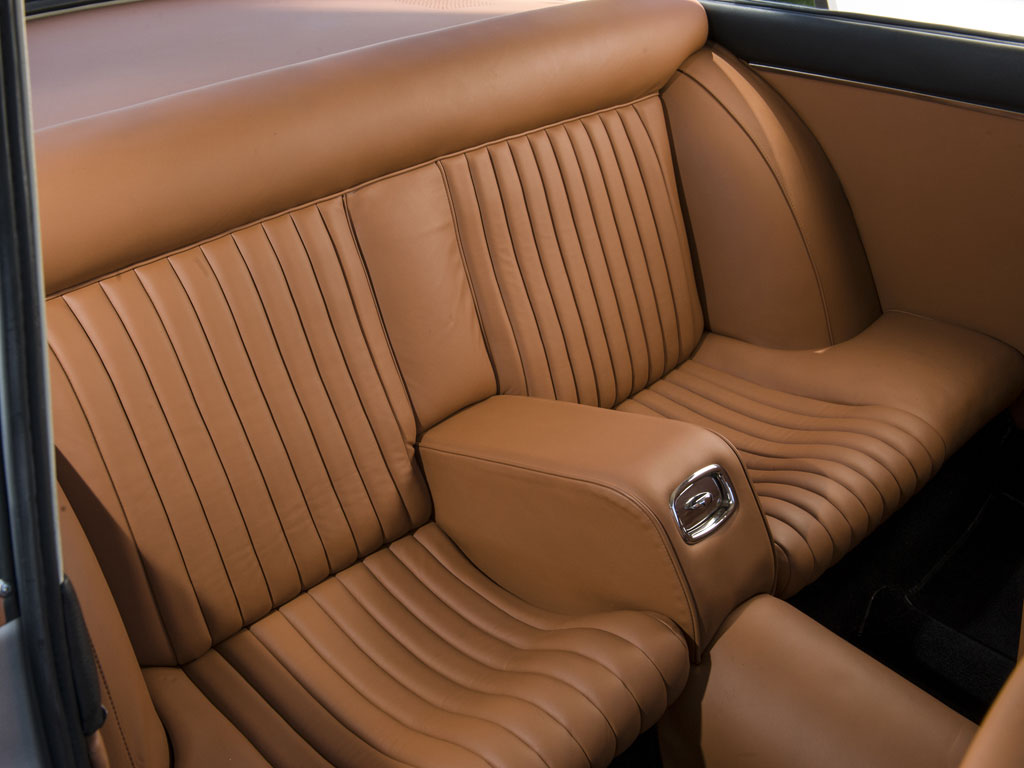 Originating from the 330 America the 330 GT 2+2 was a little larger and fitted with a 300 bhp, 3,967cc Single Overhead Camshaft V-12 engine with three Weber carburetors mated to a 4 speed manual transmission with overdrive. The suspension was fully independent coil springs at the front and a live rear axle with semi-elliptical leaf springs at the rear. Brakes were discs all round with a dual circuit hydraulic system. To improve handling Koni adjustable shock absorbers were fitted.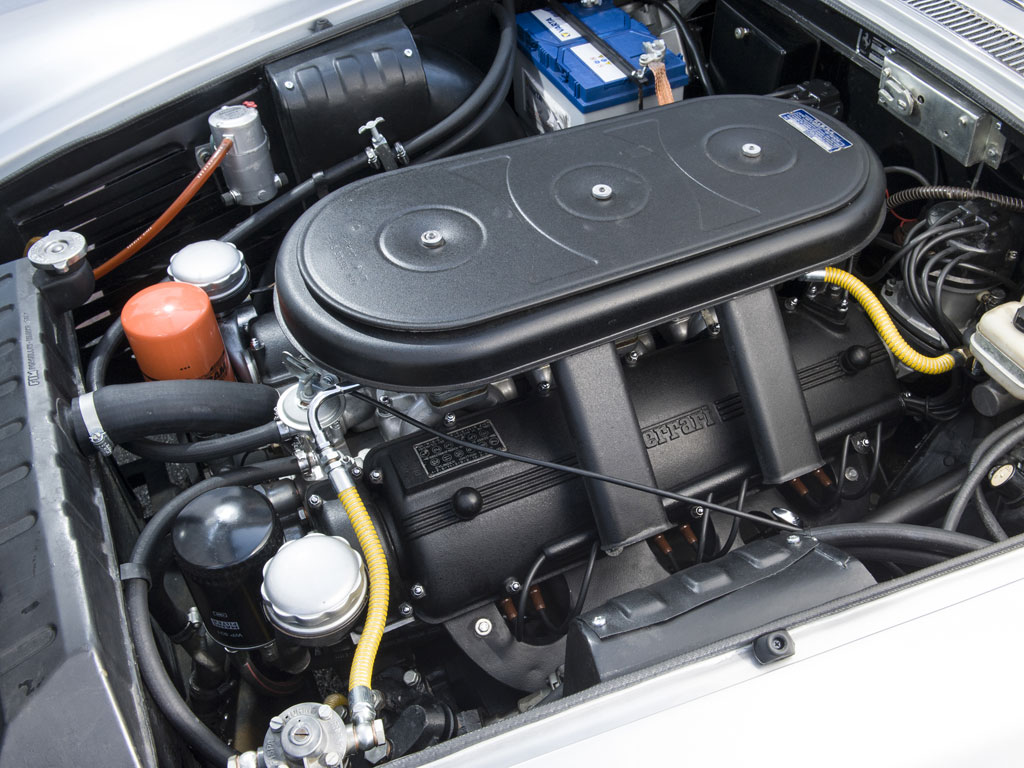 The first production models of the 330 GT 2+2 featured quad front headlights, a design feature which was changed in 1965 to the more conventional dual headlights. The Rock and Roll artist John Lennon owned one of the earlier quad headlight versions of this car which appeared for auction a couple of years ago.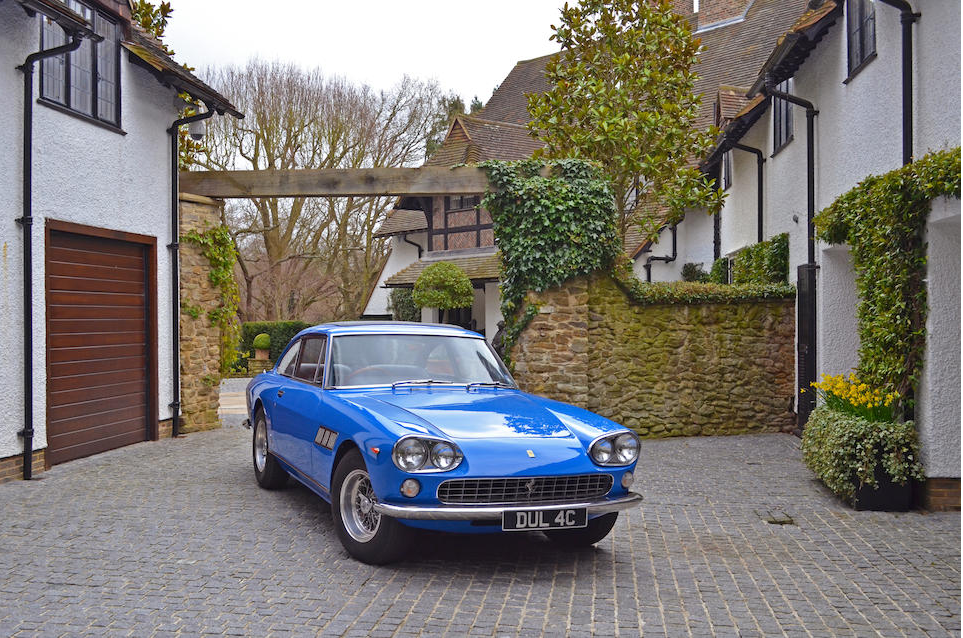 In mid 1965 the four speed with overdrive manual gearbox was replaced with a five speed unit. The beautiful silver grey car we are featuring was produced in June of 1965 and thus was amongst the last of the four speed with overdrive cars produced.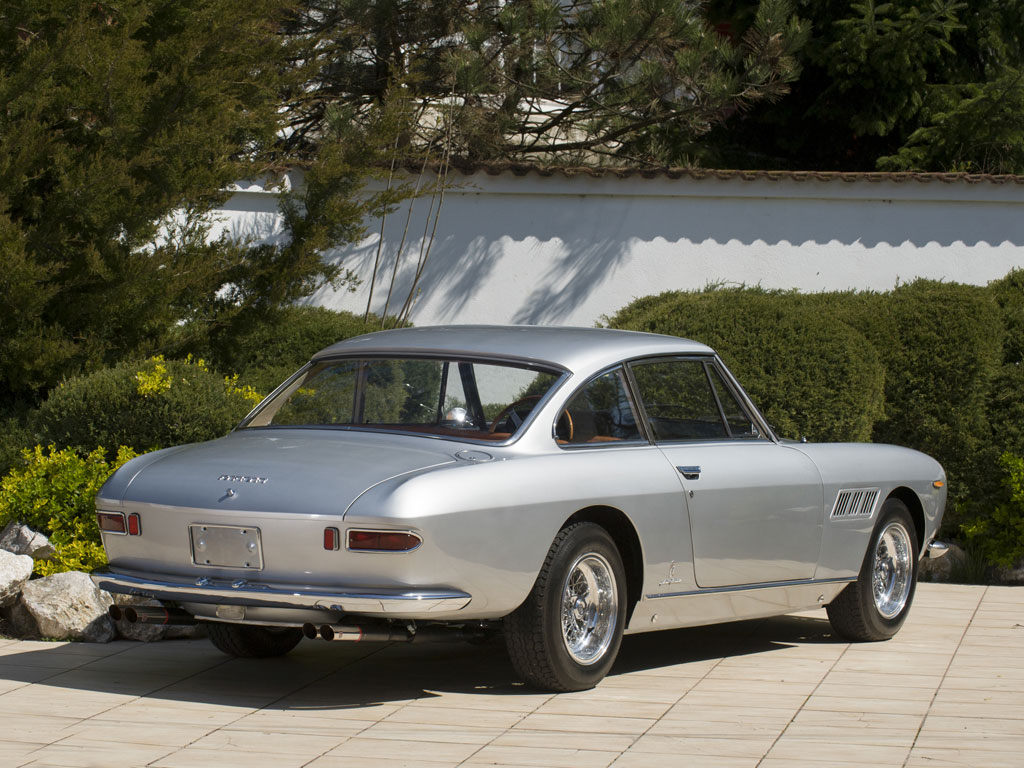 The car we are featuring underwent a full restoration in 2011 and was re-finished in the tasteful silver grey with mid-tan interior you see in these pictures. For the Ferrari 330 GT 2+2 this is an ideal color scheme that really accentuates the car's clean body lines. The mid-tan leather interior all at once speaks of quality with the inherent welcoming warmth that the amber tan color produces.
For more details of the car you can visit the RM Auctions page if you click here.
The car will be auctioned at the Villa Erba Auction on 23rd May 2015. There is no doubt this 1965 Ferrari 330 GT 2+2 by Pininfarina would prove to be a delight to own and to drive. A car one would want to keep and enjoy, much more than just an investment.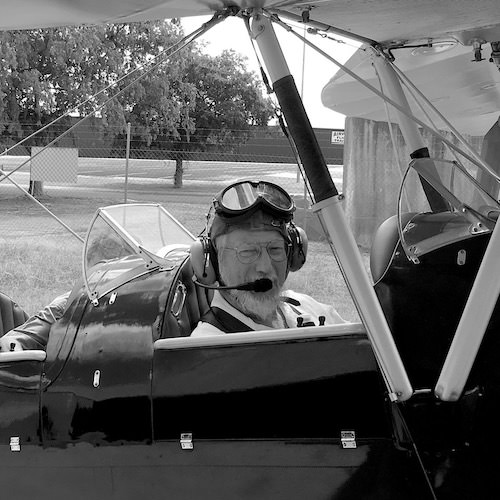 Jon Branch is the founder and senior editor of Revivaler and has written a significant number of articles for various publications including official Buying Guides for eBay, classic car articles for Hagerty, magazine articles for both the Australian Shooters Journal and the Australian Shooter, and he's a long time contributor to Silodrome.
Jon has done radio, television, magazine and newspaper interviews on various issues, and has traveled extensively, having lived in Britain, Australia, China and Hong Kong. His travels have taken him to Indonesia, Israel, Italy, Japan and a number of other countries. He has studied the Japanese sword arts and has a long history of involvement in the shooting sports, which has included authoring submissions to government on various firearms related issues and assisting in the design and establishment of shooting ranges.