I read W.W. Greener's book "The Gun and Its Development" from cover to cover back in the early seventies when I was first able to get into the shooting sports seriously, all 781 pages of it, and there was interesting and valuable material on every page. I emerged from it knowing a lot about rifles, shotguns and pistols and with a whole information base from which to make sensible choices as to what firearms to add to my modest armory and practical ideas on how to use them.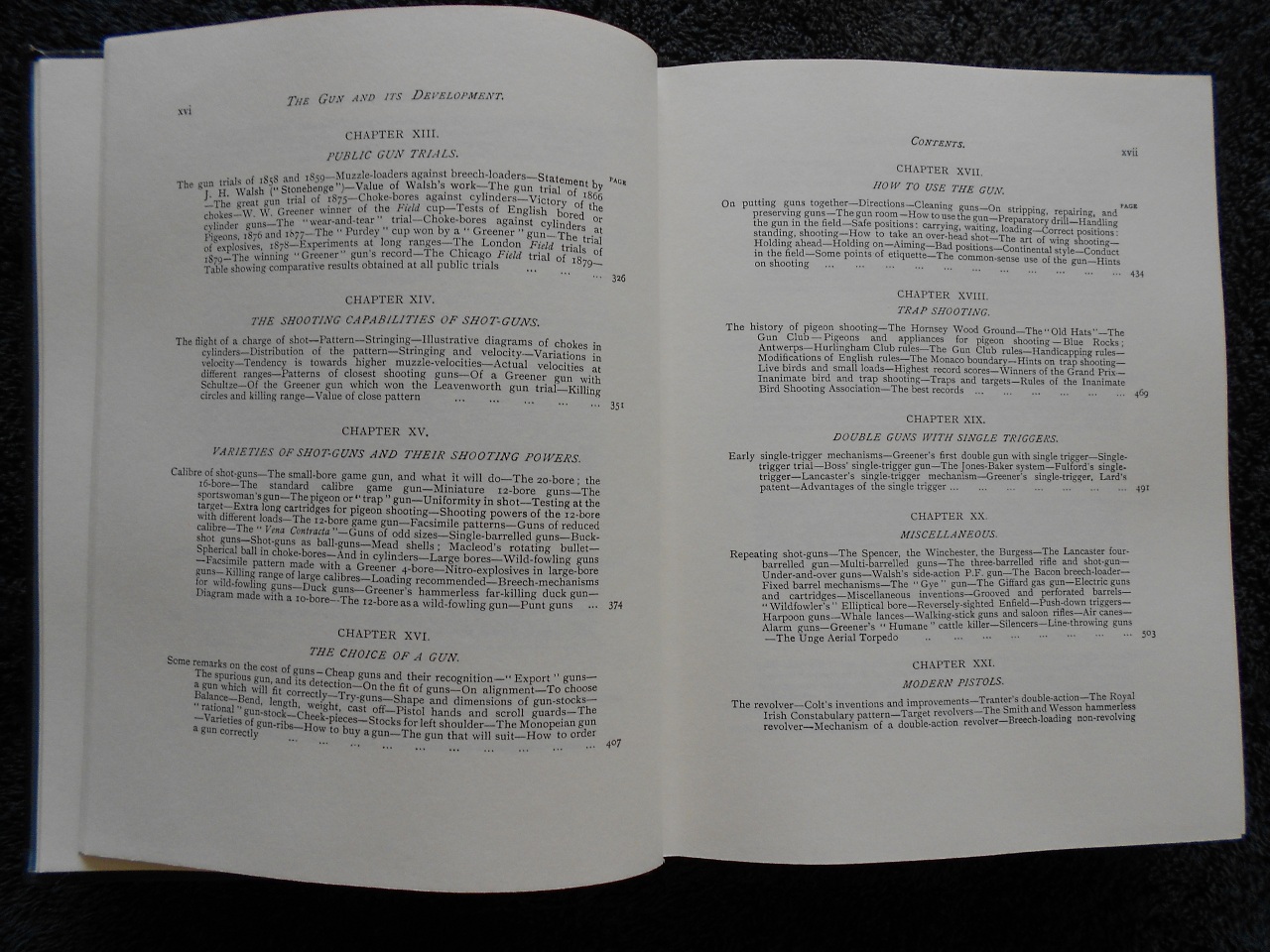 Although Greener's work was published in 1910 it is a complete history of the development of firearms from the beginnings of the use of gunpowder right up to the arms of World War I. Greener goes into considerable detail and his diagrams and pictures are second to none. He covers military firearms such as early artillery, and sporting firearms including such things as punt guns and the 8 bore and 4 bore rifles used by elephant hunters before the creation of the Nitro Express rifles, and he covers the Nitro express and "modern" rifles also. In short, this is a book that is about as long as Leo Tolstoy's "War and Peace" but it is I suspect rather more interesting to the firearms enthusiast, and, unlike War and Peace, it has pictures.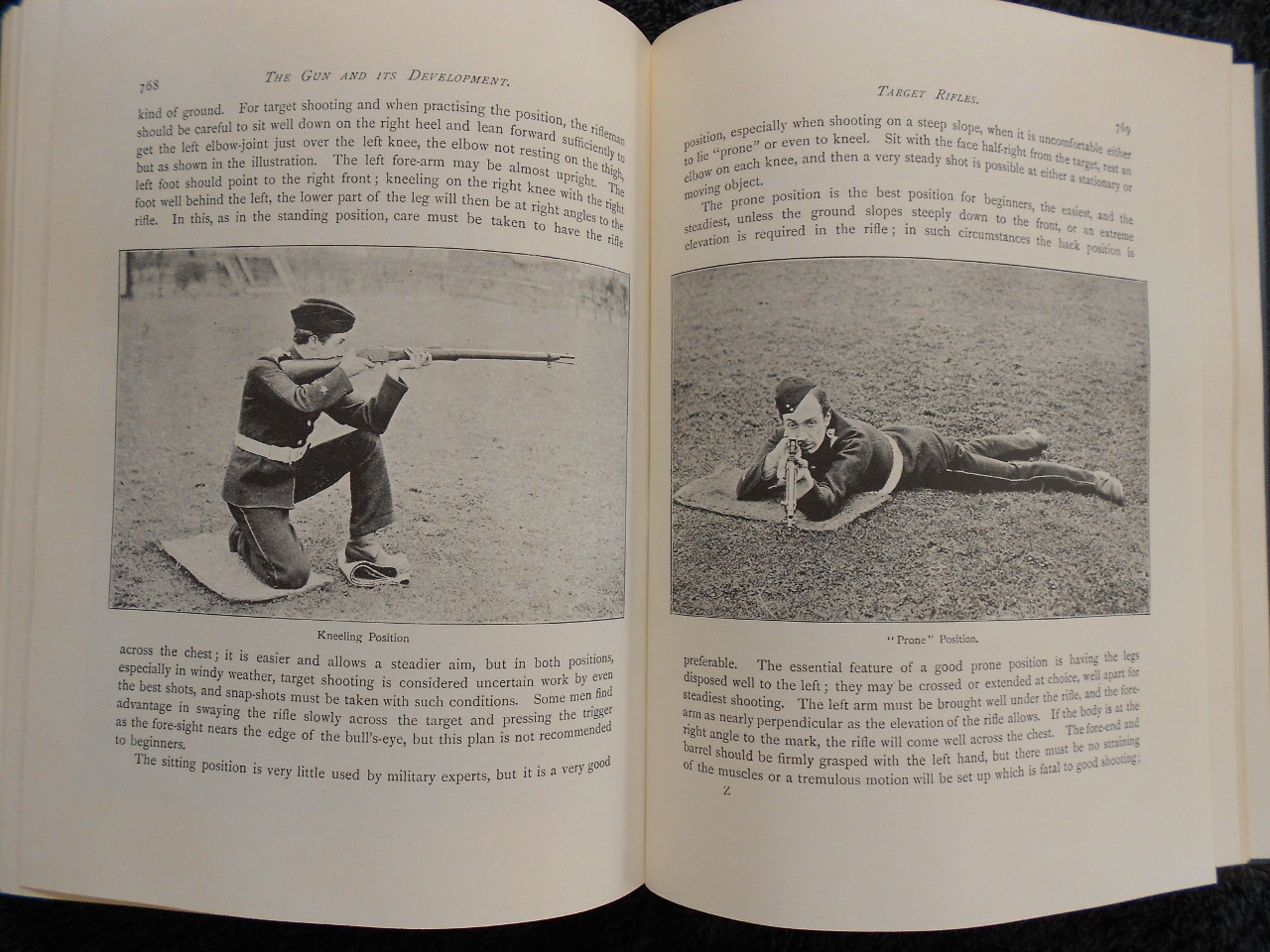 So if you are someone who likes guns, and is interested in the history and how they work, then this is a book for you. Or, if you have a "gun nut" in the house who has a birthday coming up then this might be just the thing for him/her. It is a book that is best described as the definitive book for firearms enthusiasts, its the "Firearms 101" course sandwiched between two leather covers.
You'll find this book on Amazon if you click here.
This version is beautifully leather bound and was printed for the National Rifle Association and its National Firearms Museum. I couldn't recommend it more highly.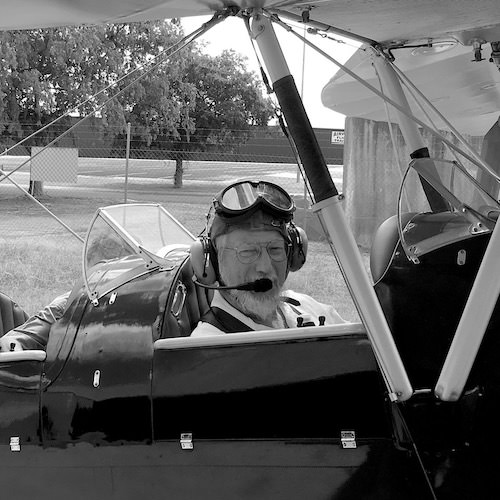 Jon Branch is the founder and senior editor of Revivaler and has written a significant number of articles for various publications including official Buying Guides for eBay, classic car articles for Hagerty, magazine articles for both the Australian Shooters Journal and the Australian Shooter, and he's a long time contributor to Silodrome.
Jon has done radio, television, magazine and newspaper interviews on various issues, and has traveled extensively, having lived in Britain, Australia, China and Hong Kong. His travels have taken him to Indonesia, Israel, Italy, Japan and a number of other countries. He has studied the Japanese sword arts and has a long history of involvement in the shooting sports, which has included authoring submissions to government on various firearms related issues and assisting in the design and establishment of shooting ranges.