When people hear the name "Smith and Wesson" nowadays the first image we get in our mind is of the typical double action Smith and Wesson revolvers, and perhaps of the expression "I'd like to introduce you to my two friends – Smith and Wesson" However, Horace Smith and Daniel Wesson did not start out making the double action revolvers that would forever link their names with handguns. They actually began pioneering the lever action rifle, Oliver Winchester coming onto the scene a little later.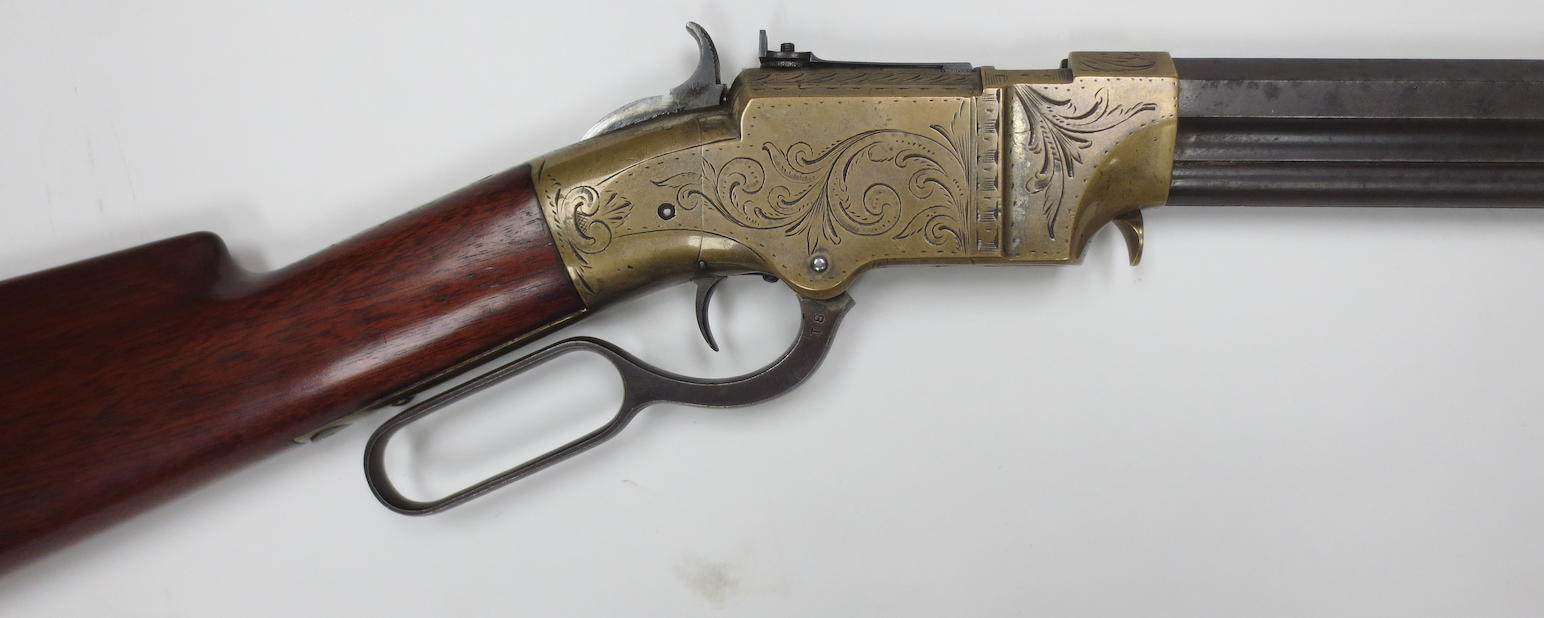 The Volcanic rifle was created in the era in which the metallic cartridge was still being developed though it did not use a metallic cartridge as we think of them today. Instead the rear of the bullet was hollow, much as in a Minie ball, and this was filled with gunpowder and also fitted with a primer. The early design was by Walter Hunt who patented the design in 1848.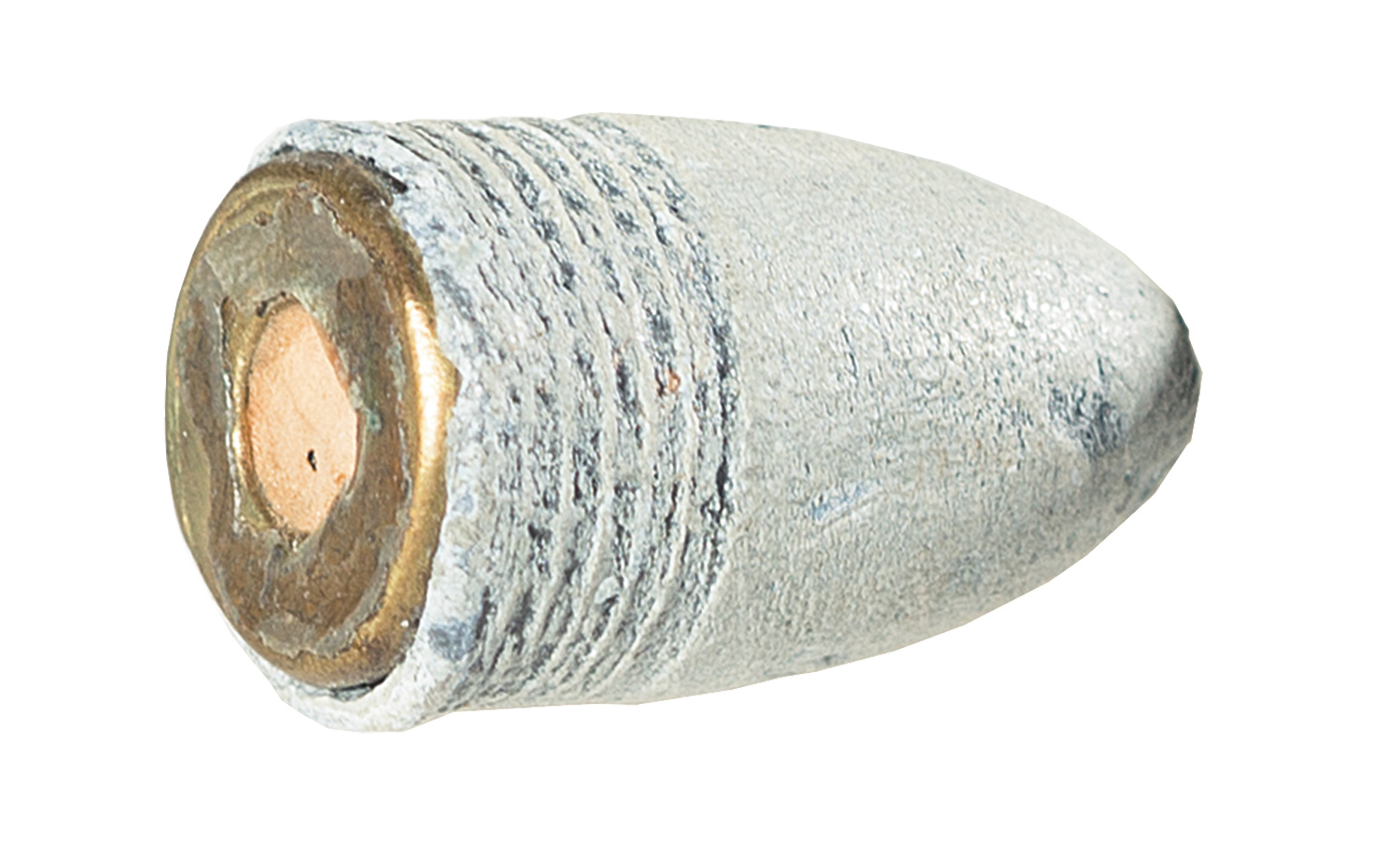 In Hunt's design the bullet becomes a self contained unit. The primer is in the centre of the brass cup and disk that acts as a plug to retain the gunpowder. The diagram below makes it easy to understand.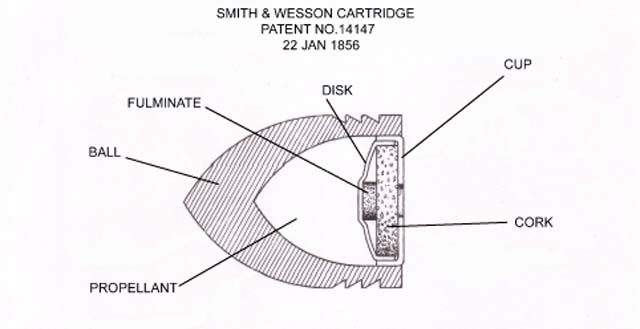 Hunt's design, ground breaking though it was, was still in need of improvement and that improvement came via a man named Lewis Jennings in 1849. The first models of the lever action rifle and pistols were created under the auspices of Benjamin Tyler Henry in 1850. A man named Courtlandt Palmer, seeing the potential of this design, hired Horace Smith to work on improving the basic lever action design, and by 1854 Daniel Wesson was also involved. So by 1854 we have three of the big names in firearms development in the United States, Henry, Smith and Wesson all working together. In 1855 the Volcanic Repeating Arms Company was formed making the firearms in Horace Smith's workshop in Norwich, Connecticut.
Oliver Winchester joined as a new investor in 1855, bringing us up to four of the big names of the American firearms industry. It was during this time that Smith and Wesson broke off from the project and moved on to establish their own company to make revolvers – the birth of Smith and Wesson. Oliver Winchester meanwhile took over Volcanic Repeating Arms in 1856 and moved production to New Haven under the name New Haven Arms Company in 1857. This is the period in which our feature rifle was made.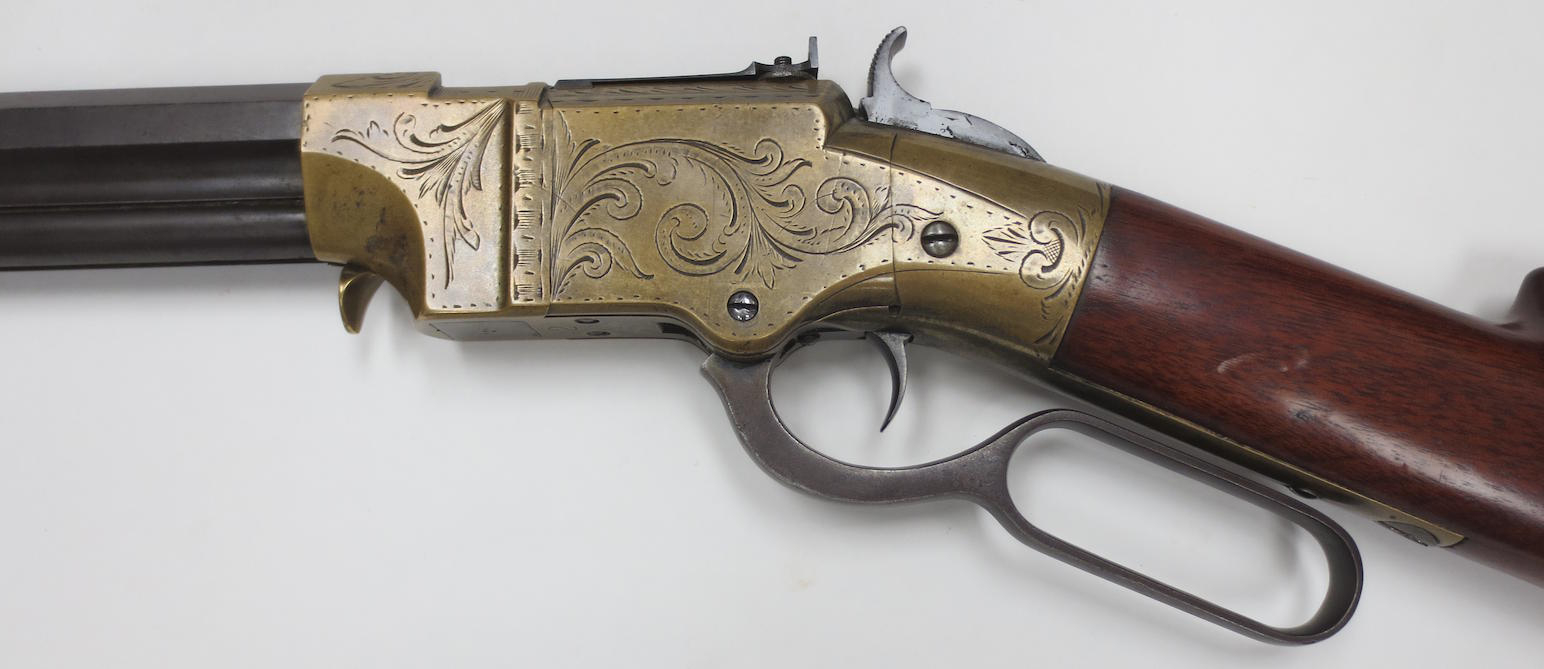 The Volcanic rifle was a significant step forward in creating a viable repeating rifle, but it was by no means perfect yet. Misfires caused the bullet to be left in the barrel requiring the use of a cleaning rod to remove them before another round could be loaded and fired. So reliability issues plagued the design. Benjamin Tyler Henry continued work on the lever action rifle design and began work on using rimfire cartridges. The end result was the Henry rifle of 1860 chambered for the .44 caliber rimfire cartridge and with a magazine capacity of sixteen shots. This was to become the legendary father of the Winchester lever action rifle, described by one British commentator as "That damned Yankee rifle you can load on Sunday and shoot all week".
The rifle we are featuring is an original Volcanic lever action made around 1857-1860 and is an essential example to include in a collection of Winchester lever action rifles. This rifle is coming up for sale in Bonhams "Antique Arms and Armour" sale to be held in London, UK on 11th May 2016.
You will find the Bonham's auction page for this rifle if you click here.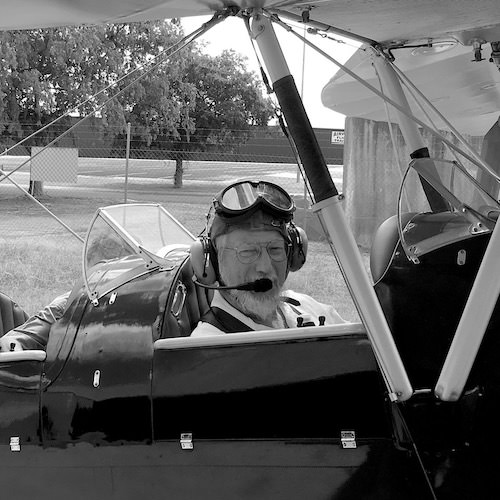 Jon Branch is the founder and senior editor of Revivaler and has written a significant number of articles for various publications including official Buying Guides for eBay, classic car articles for Hagerty, magazine articles for both the Australian Shooters Journal and the Australian Shooter, and he's a long time contributor to Silodrome.
Jon has done radio, television, magazine and newspaper interviews on various issues, and has traveled extensively, having lived in Britain, Australia, China and Hong Kong. His travels have taken him to Indonesia, Israel, Italy, Japan and a number of other countries. He has studied the Japanese sword arts and has a long history of involvement in the shooting sports, which has included authoring submissions to government on various firearms related issues and assisting in the design and establishment of shooting ranges.