If you have rather a lot of pesky bunny rabbits around your place then this might just be the very thing you've been looking for. Although the phrase "I'd like to introduce you to my friends, Smith and Wesson" has a certain ring to it the phrase "Pesky bunnies meet my friend Thompson" sounds like even more fun.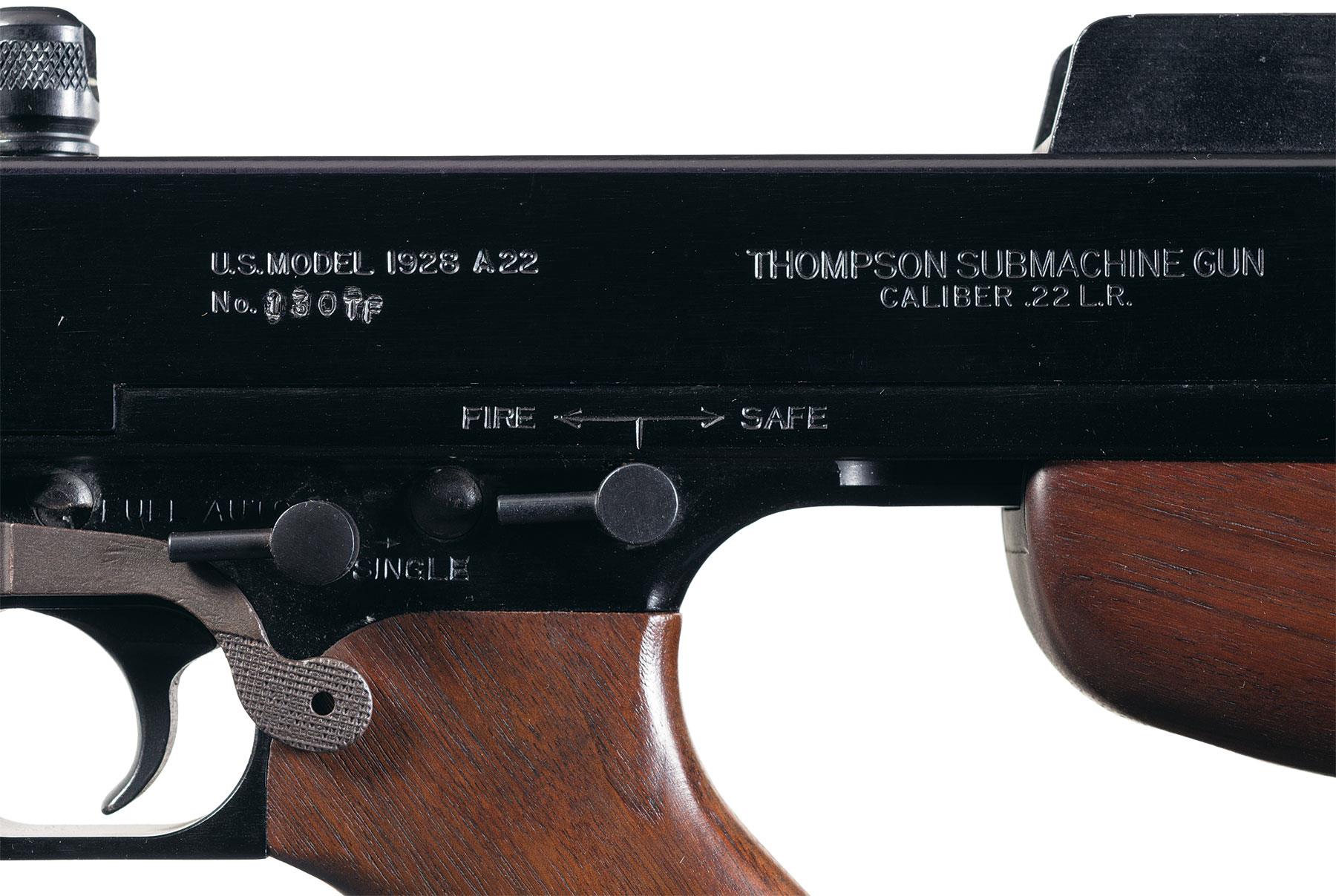 Although I'm not much into military arms I make a very enthusiastic exception for the Thompson sub-machine gun. It just oozes character and has a wealth of history caught up with it. One of my favorite pictures is the iconic one of Winston Churchill in a pinstripe suit with cigar and Thompson ready for some serious gentleman's fun. In fact if you compare this picture of Winston Churchill with any picture of Adolf Hitler it is Churchill who looks like the one who is going to win the war.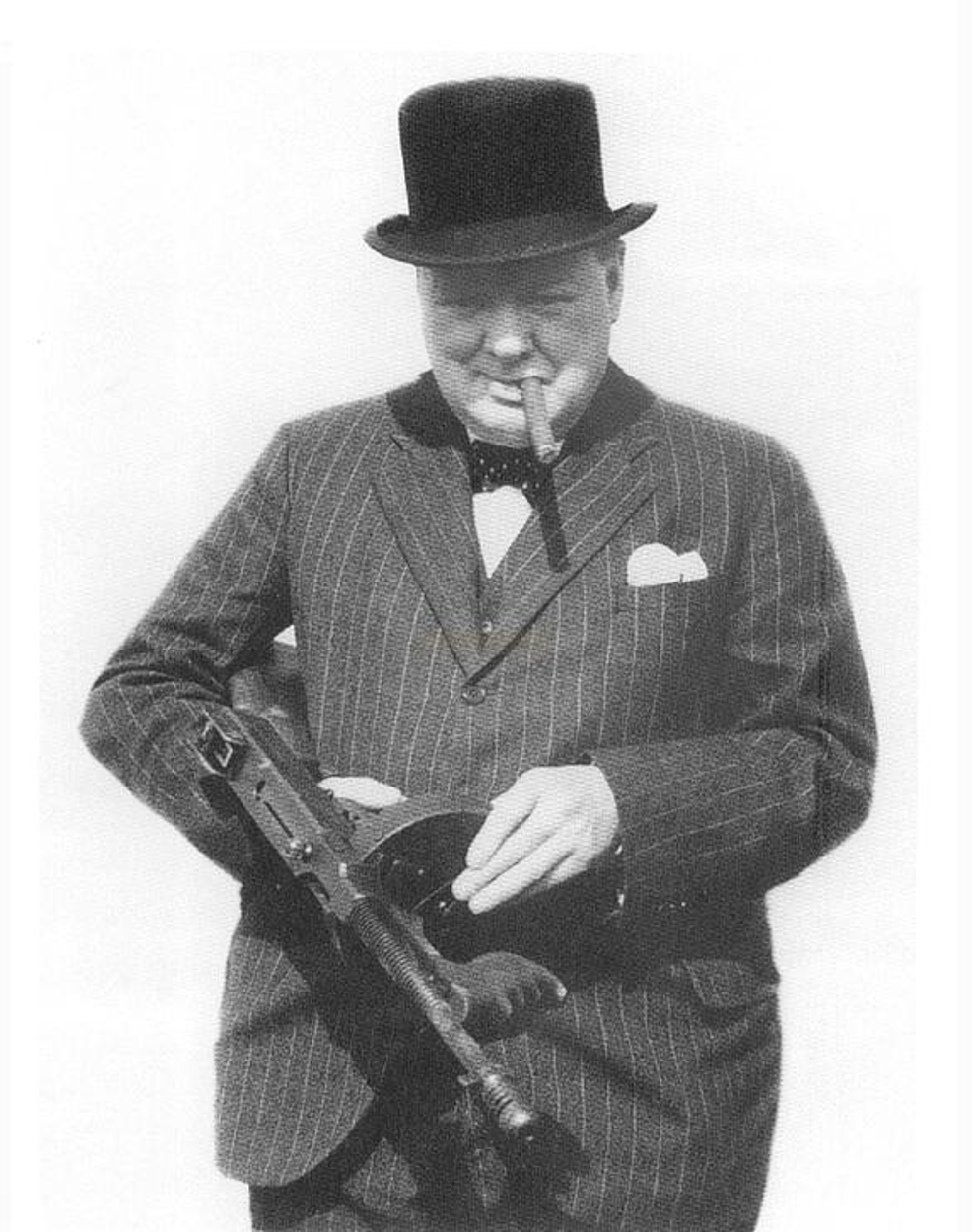 A .45ACP Thompson is of course expensive to run although the expense is without doubt worth it. But a Thompson chambered for the .22lr is inexpensive to enjoy and should last for a very long time.
This 1928 A22 Fully Automatic Thompson was made by the Auto Ordnance Corp. of West Hurley, New York. Auto Ordnance began making these in .22lr in the early 1980's and very few of them were made simply because not many people could fulfill the necessary legal requirements to obtain one.

The 1928 A22 Thompson has an aluminum receiver and trigger group, whilst the barrel is aluminum with a steel core. The use of aluminum alloy ensures the weight of the 1928 A22 is kept light and the steel lined aluminum barrel will take advantage of aluminum's much better heat transfer whilst the shooter is engaged in extensive rabbit population reduction activities.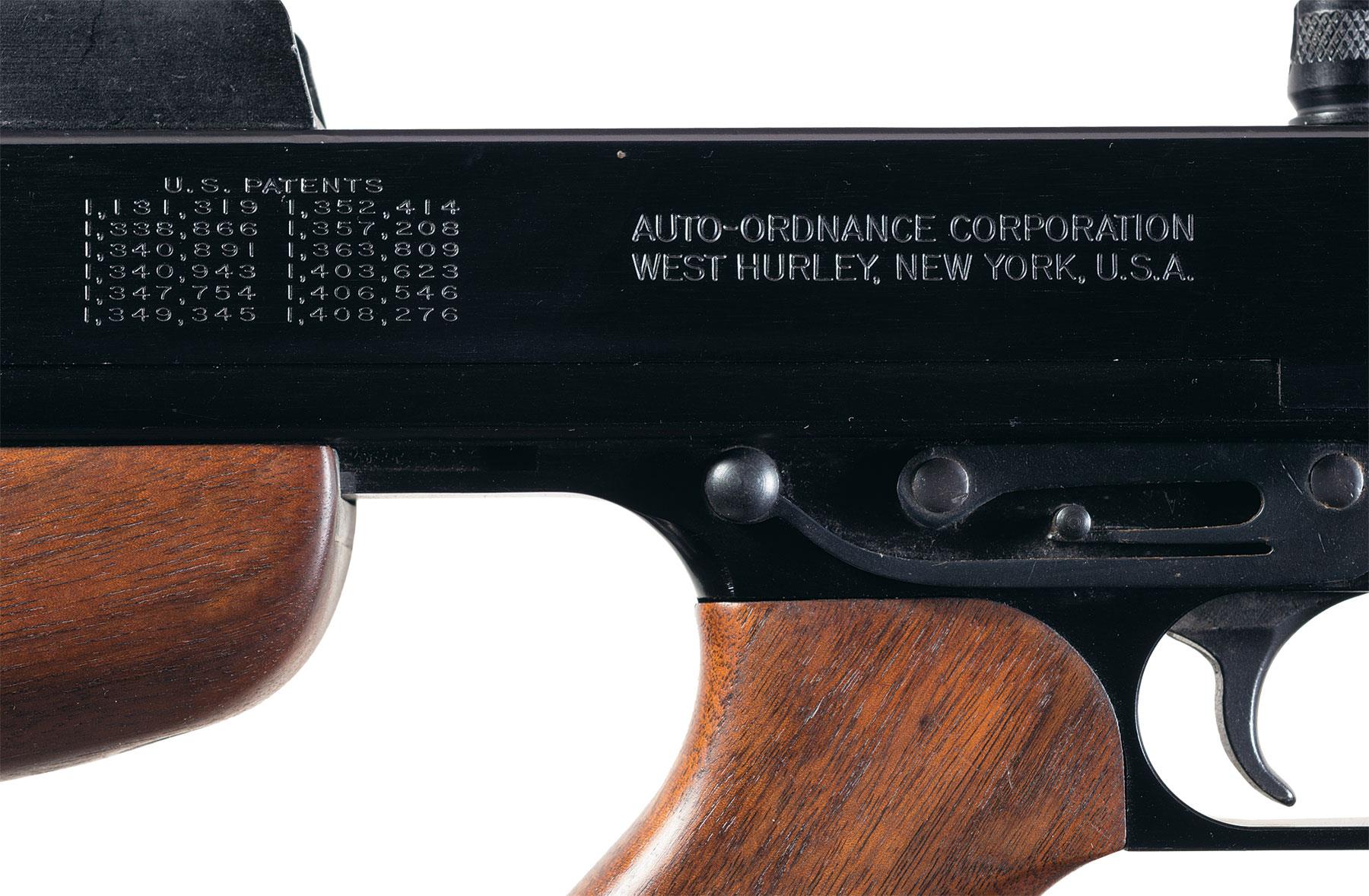 This quite fabulous collector's piece is coming up for sale by Rock Island Auction on May 6th, 2017.
You will find the sale page if you click here.
This 1928 A22 Thompson comes with three 30 round magazines.
Expected sale price is in the range USD$11,000-$16,000 and sealed bids and telephone bids are accommodated.
Rock Island Auction describe the condition of this rifle as follows: "Excellent with 99% of the original blue/black anodized finish overall showing a hint of limited test firing. The wood components are all in excellent condition showing no handling marks anywhere. A really nice high condition Auto Ordnance Model 1928 A22 fully automatic machine gun. NOTE: This weapon is a National Firearms Act (NFA), fully transferable Class 3, which is registered with the Bureau of Alcohol, Tobacco, Firearms and Explosives, (BATFE) under the provisions of 18 U.S.C. Chapter 44 and 27 CFR part 478."
There are a large number of Class III/NFA machine guns and fully automatic firearms included in this upcoming sale some of which we will highlight in the coming weeks, including a few .45ACP Thompsons.

(All pictures of the 1928 A22 Class III/NFA Fully Automatic Thompson courtesy Rock Island Auction).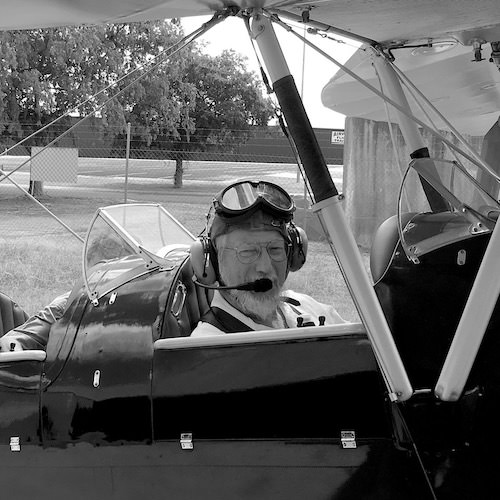 Jon Branch is the founder and senior editor of Revivaler and has written a significant number of articles for various publications including official Buying Guides for eBay, classic car articles for Hagerty, magazine articles for both the Australian Shooters Journal and the Australian Shooter, and he's a long time contributor to Silodrome.
Jon has done radio, television, magazine and newspaper interviews on various issues, and has traveled extensively, having lived in Britain, Australia, China and Hong Kong. His travels have taken him to Indonesia, Israel, Italy, Japan and a number of other countries. He has studied the Japanese sword arts and has a long history of involvement in the shooting sports, which has included authoring submissions to government on various firearms related issues and assisting in the design and establishment of shooting ranges.