In recent years there has been a quiet upsurge in people who tend to reject the new products of the automotive industry for their soulless sameness and complete lack of tinkerability. We live in an era wherein the once creative car industry has been taken over by university graduates with degrees in marketing who are themselves constrained by government regulation that seems intent on turning the car into an item of white goods. I suspect that the majority of people would be very happy with a Google self drive car so they don't need to bother with driving and can go to the pub or party and drink as freely as they wish knowing that the Google car will safely drive them home.
Pastor Dr. Martin Luther King Jr. once said "The saving of our world from pending doom will come not from the complacent adjustment of the conforming majority but from the creative maladjustment of a non-conforming minority." Pastor King was talking about a much bigger set of issues than just motor cars of course, but the principle he defines here is already being applied to motor cars and motor cycles as we see the emergence of small creative workshops who re-create old cars and motorbikes into new masterpieces. New masterpieces that are not subject to modern motor car design rules because they are built on cars that were created long before the design rules were. A non-conforming minority who are breathing life, art and common sense back into the cars and bikes that enthusiasts love.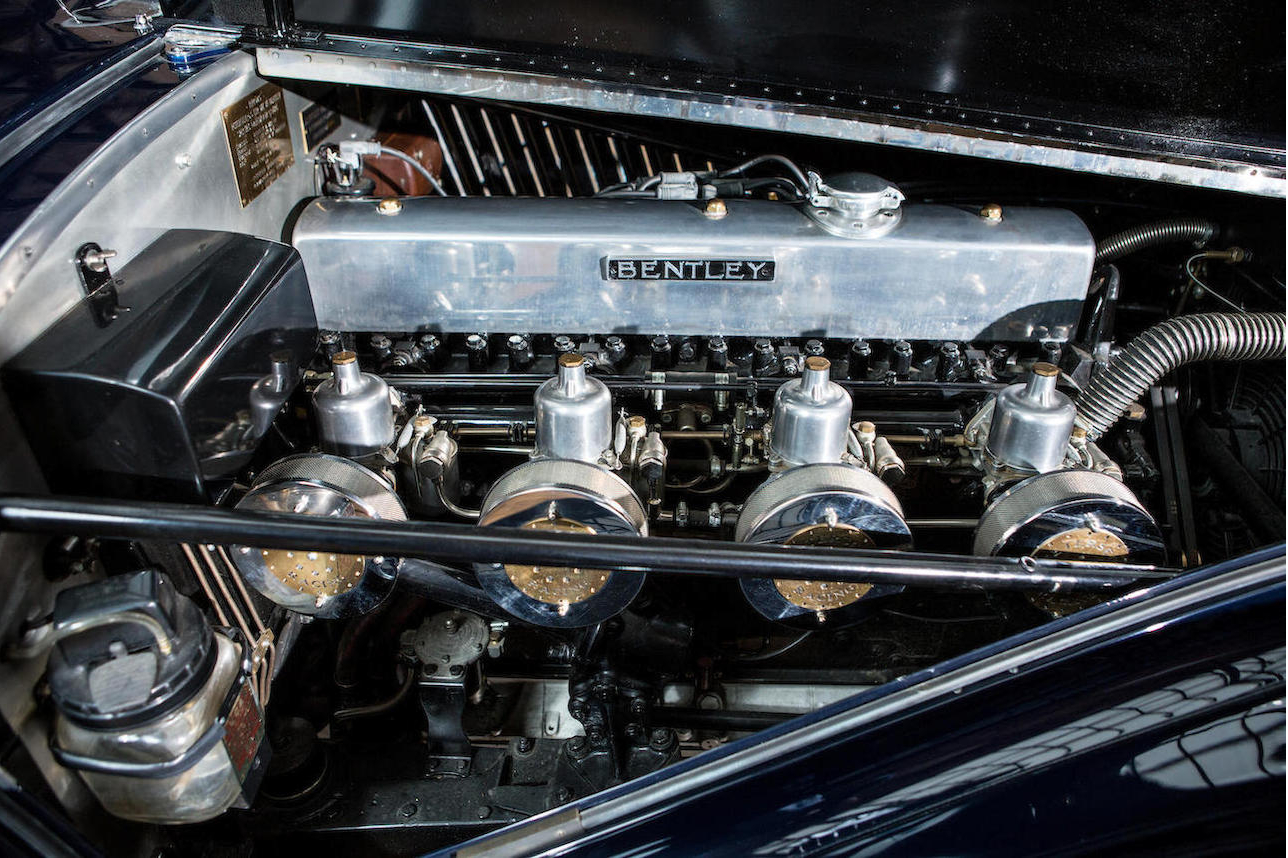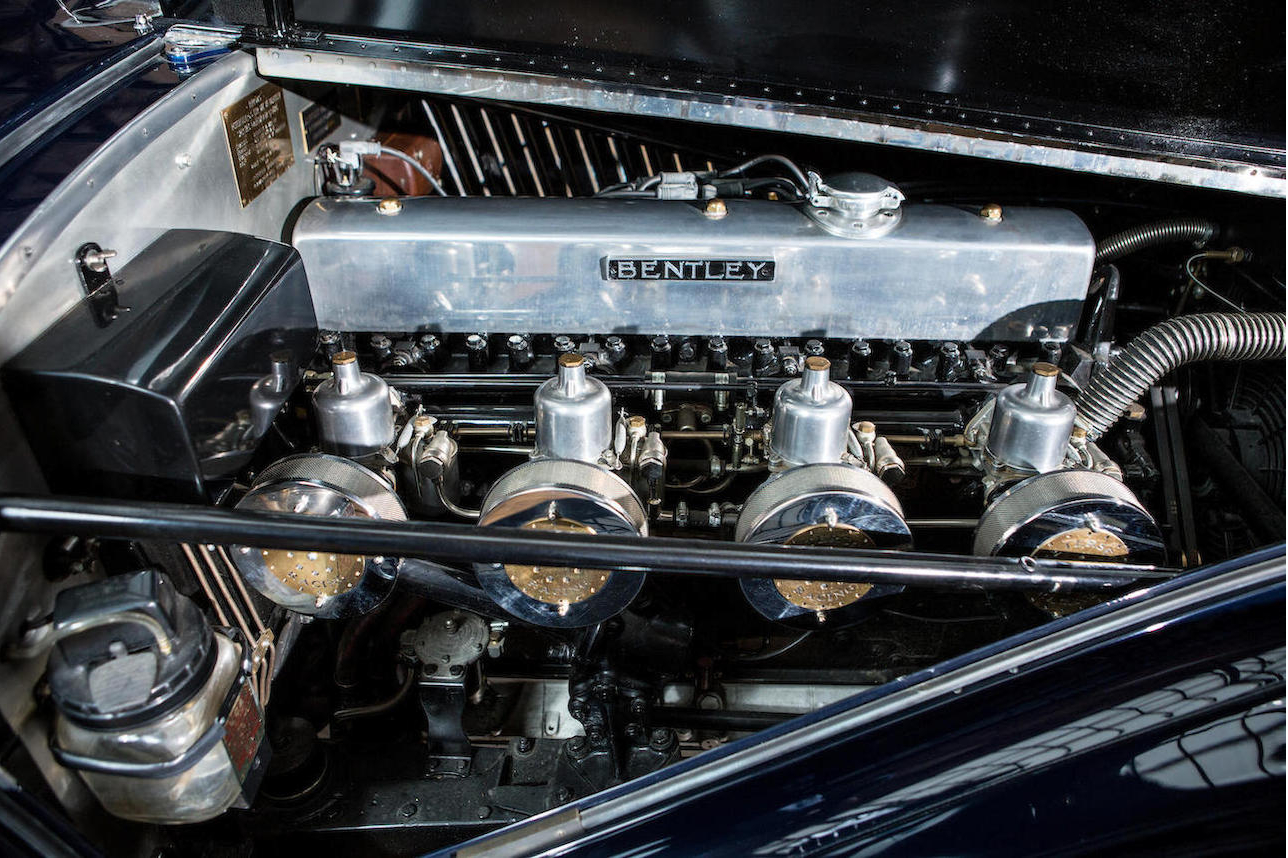 This has given birth to the likes of the Eagle E Type Jaguar which you'll find our post on if you click here, and Petersen Engineering who's website you'll find if you click here.
Petersen Engineering's website is well worth a browse though. Make sure to look at their "Blue Train" Special and their Road Racer, you won't be disappointed.
The car we are featuring in this post is a Petersen Bentley 6½-Litre 'Dartmoor' Coupé. It's a car that draws classic car enthusiasts like honey attracts ants. It puts together an art deco thirties style reminiscent of the Bugatti Aerolithe in a "modern" and thoroughly practical road car based on a 1951 Bentley MkVI chassis which has been given a Rolls-Royce B81SV 6½-litre straight eight engine whilst the chassis has been lengthened to 11′. This has meant that the engine is able to be mounted behind the front axle line effectively making it a "front mid-engined" car.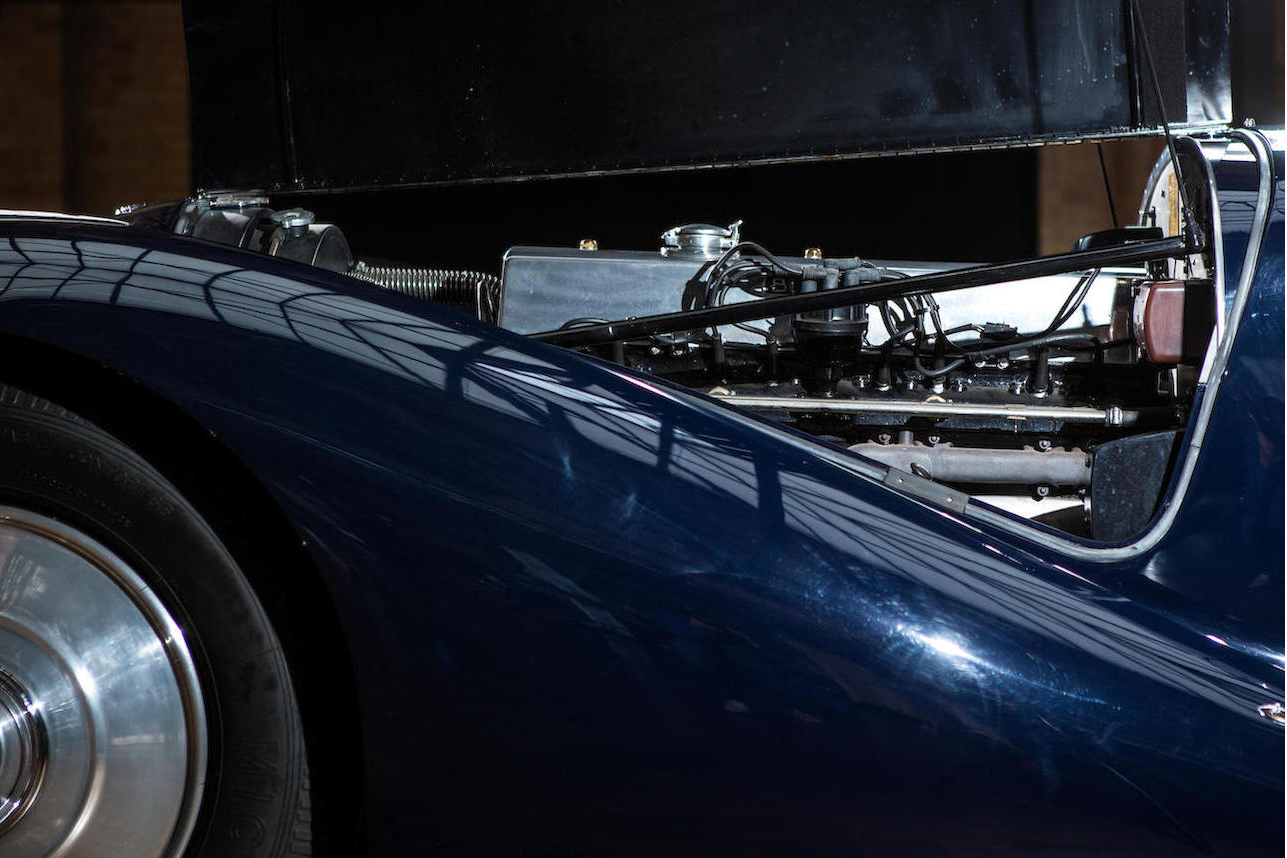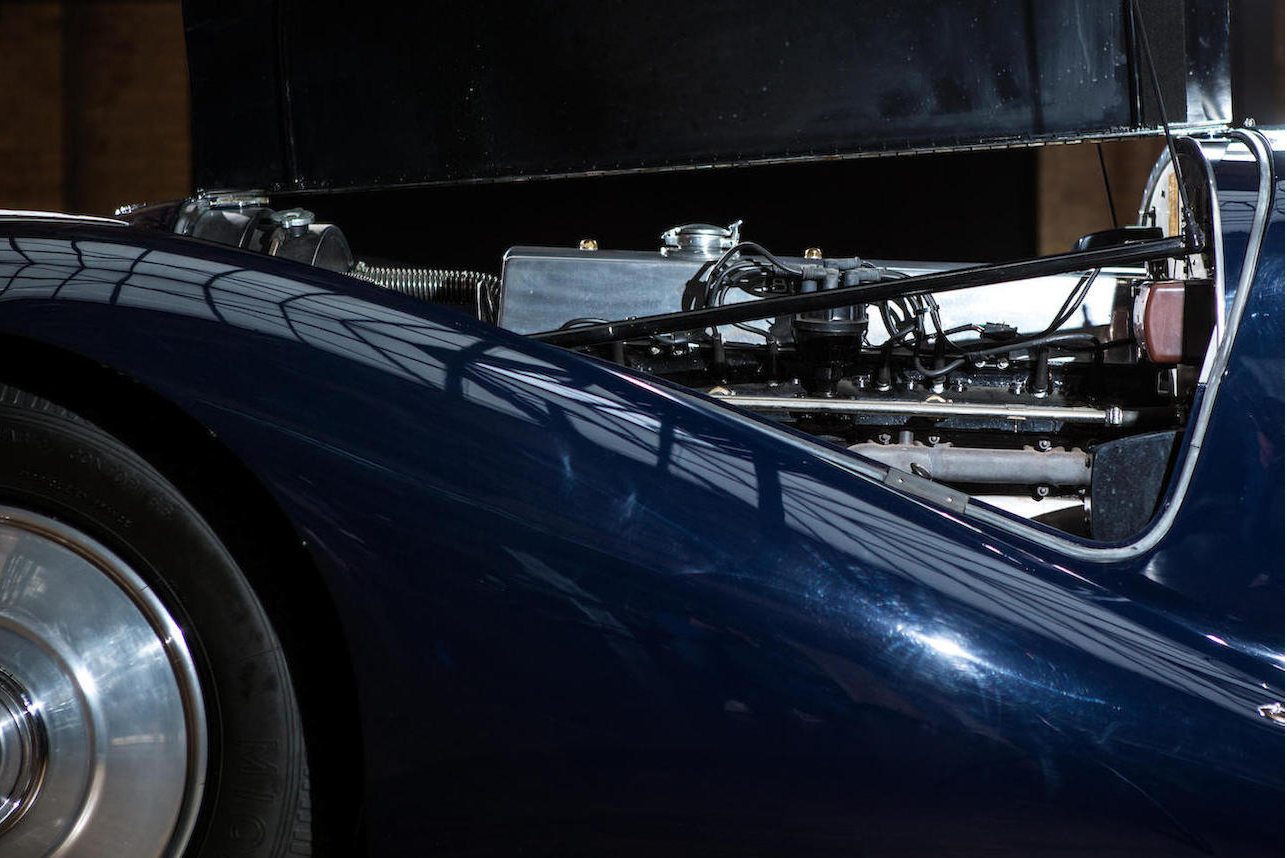 The chassis of the car has modified cruciform bracing and the disc wheels are running 700×21″ tyres. The car is said to be very practical and equally at home on a high speed motorway or in traffic around town. As it is running a moderately modified Rolls Royce engine it can be expected to be smooth but powerful in a delightfully controllable way.
Exterior paint work is in a restrained midnight blue that compliments the car's style beautifully whilst the interior is done in red leather and comes with matching bags.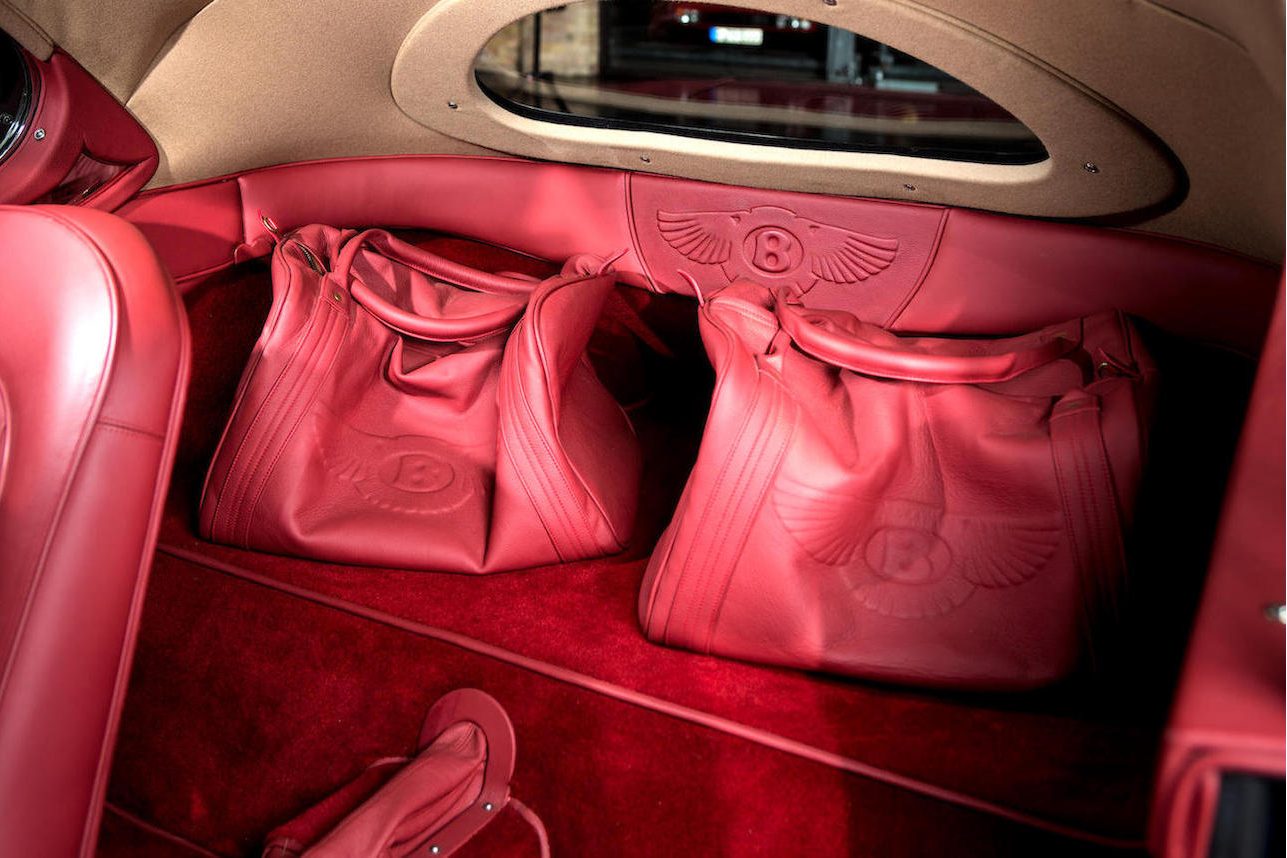 The dashboard is of polished aluminium complimented by period correct Jaeger instruments.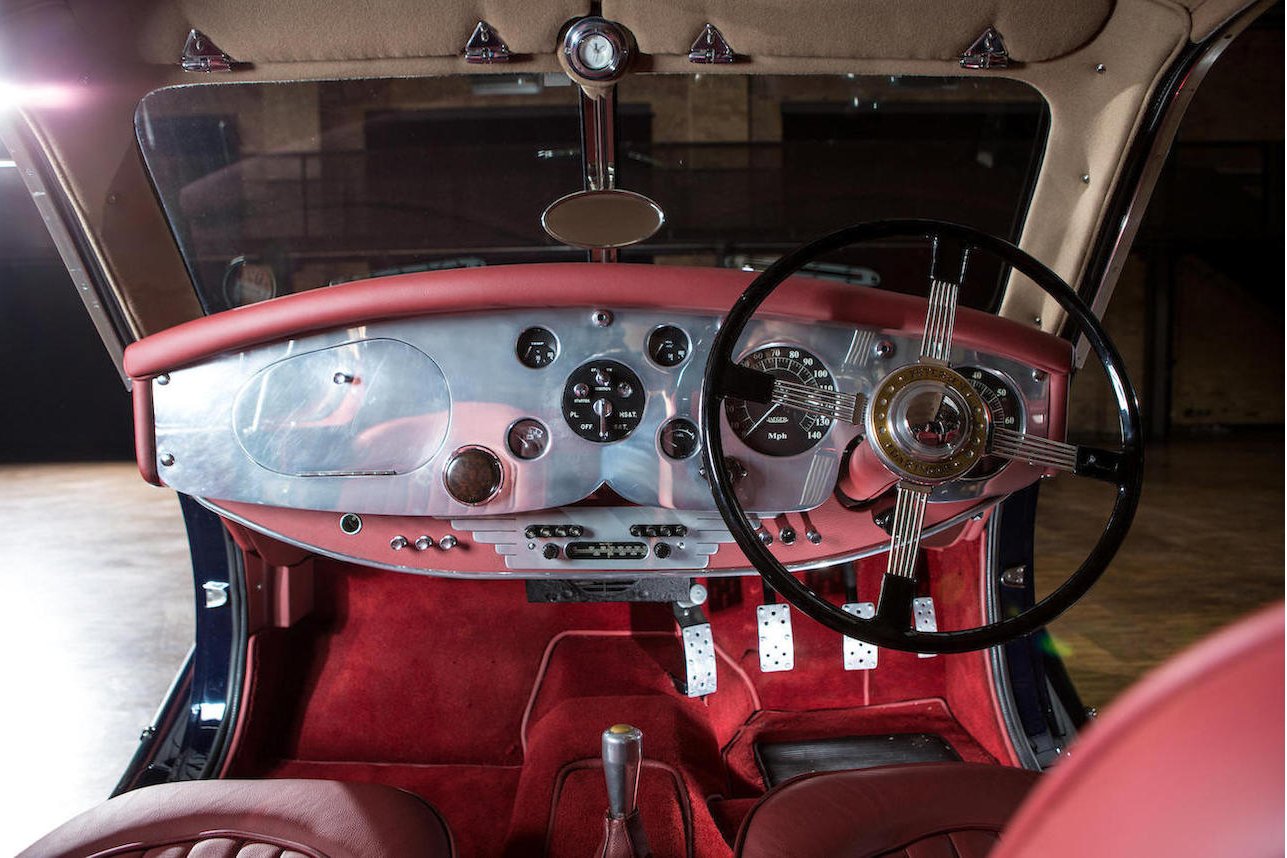 All in all this is a car that evokes uniqueness and grace. It is a car that is guaranteed to be a joy to drive and a joy to simply look at.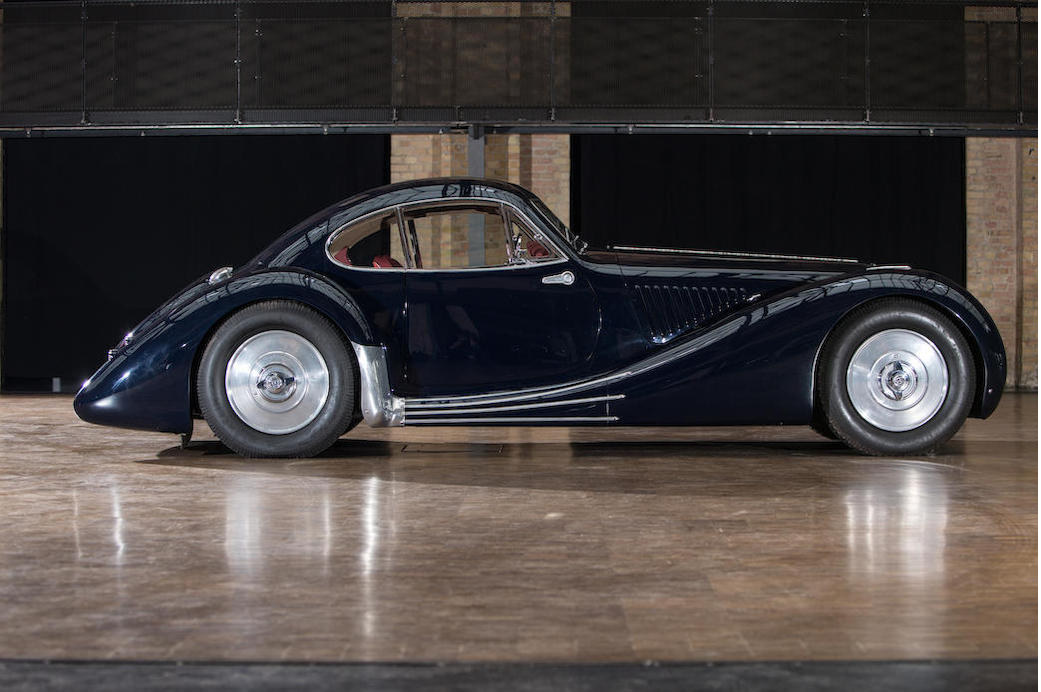 This Bentley Petersen 6½-Litre 'Dartmoor' Coupé is coming up for auction at Bonhams Les Grandes Marques du Monde au Grand Palais on 4th February 2016 in Paris.
You will find Bonhams auction page for this car if you click here.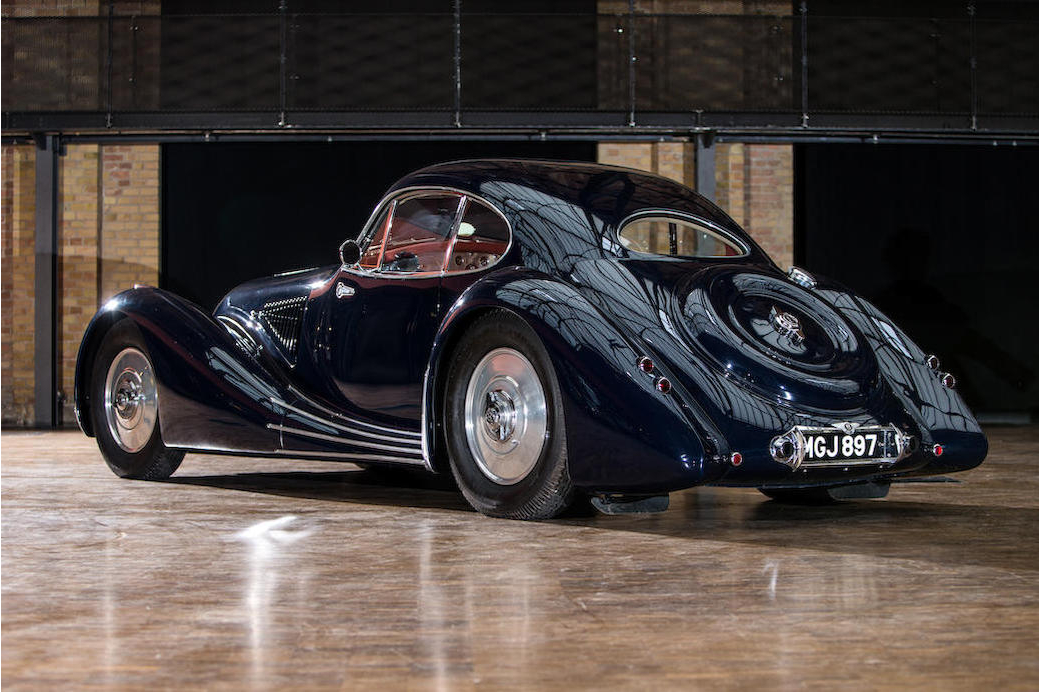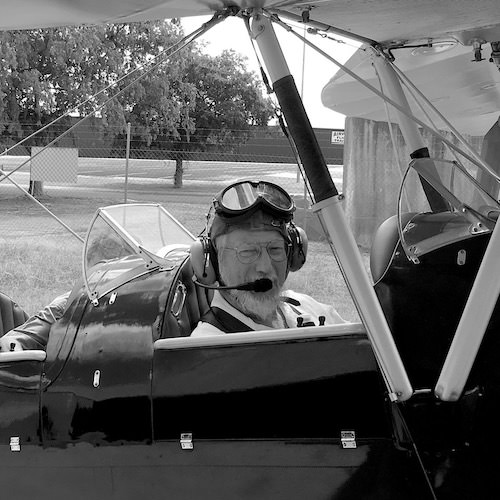 Jon Branch is the founder and senior editor of Revivaler and has written a significant number of articles for various publications including official Buying Guides for eBay, classic car articles for Hagerty, magazine articles for both the Australian Shooters Journal and the Australian Shooter, and he's a long time contributor to Silodrome.
Jon has done radio, television, magazine and newspaper interviews on various issues, and has traveled extensively, having lived in Britain, Australia, China and Hong Kong. His travels have taken him to Indonesia, Israel, Italy, Japan and a number of other countries. He has studied the Japanese sword arts and has a long history of involvement in the shooting sports, which has included authoring submissions to government on various firearms related issues and assisting in the design and establishment of shooting ranges.