Back in the creative sixties and seventies kit cars were a relatively common thing. In Australia the kit sports car of choice was the Bolwell. It was based on General Motors Holden parts and for not a lot of money one could make quite a respectable sports car.  Across the rest of the world however GM Holden parts were in short supply, but Volkswagens were plentiful and so they became the base for liberal helpings of creative tinkering.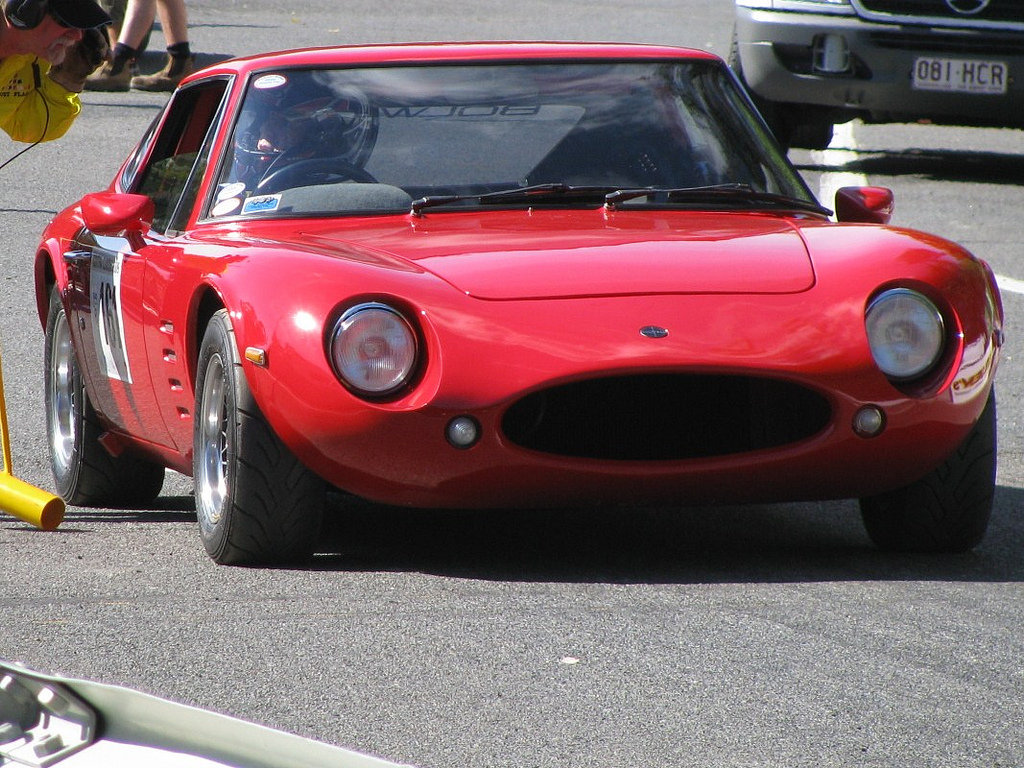 In Australia the most popular mod for an old "Vee Dub" was into a beach buggy for hairing around the coastal sand dunes. They also served well as hunting trip transportation and would go places Land Rovers would baulk at.
In the US one of the kit car companies that were quite successful for a while were Bradley. The company was started by Gary Courneya and David Bradley Fuller and managed to stay in business from the sixties up until they had to close their doors in 1981. You can do a lot with a kit car based on a Volkswagen Beetle. Liberace, the entertainer renowned for his flamboyant tastes in just about everything demonstrated this in the building of his own Bradley GT. The car was finished in gold metalflake paintwork with silver candelabras on its sides was on display at the Liberace Museum along with Liberace's Rolls Royce.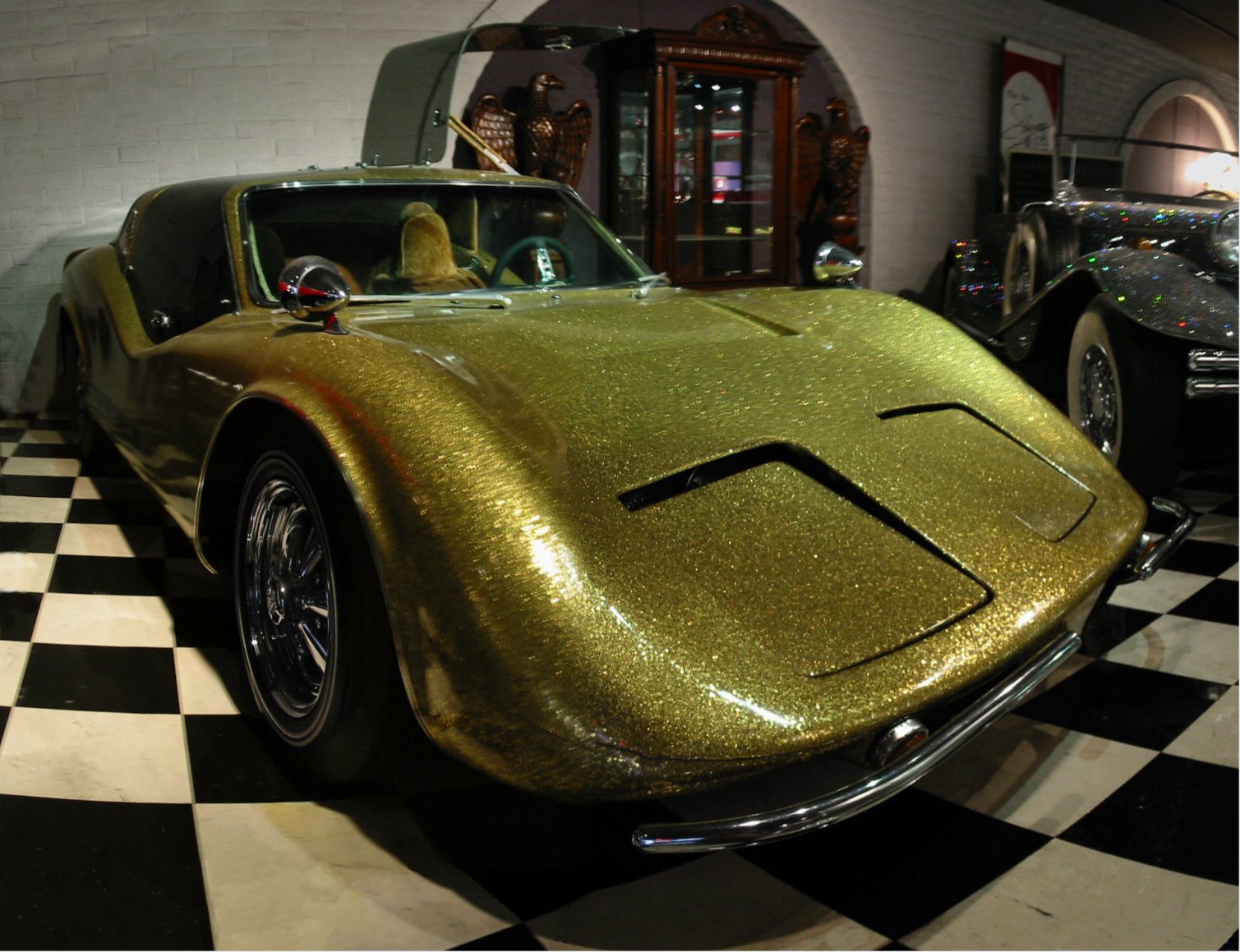 Kit cars are an enthusiasts dream. Typically they were not, and still are not expensive. They are designed to be stripped apart and re-built, and customised pretty much however you desire. The only limitation is typically how much money and effort you want to spend. The Volkswagen Beetle chassis was cheaply obtainable, and there were lots of suppliers selling parts that could transform your humble boring Beetle into something rather interesting. So, for someone who is looking for a hobby car on which to squander abundant creative energy then a kit car, such as the Bradley, is a good choice. If the person who is getting into some car creativity is a teenager or young person who really wants to learn about cars by re-building one, and to learn to drive on the car they made, then something like a Bradley GT or GT II could prove ideal.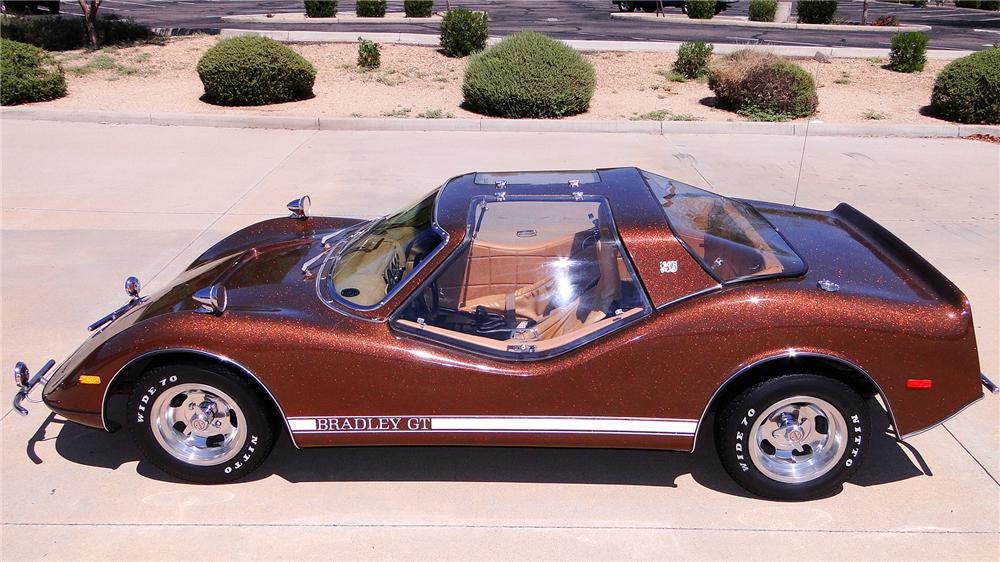 The above pictured car is an original "Mk I" Bradley GT, which is the same model Liberace owned. It sold at auction last year for USD$9350.00. You'll find the original auction page if you click here. There is a very similar Bradley GT currently for sale on eBay which you will find if you click here. Asking price for that one is USD$1895.00. The engine needs work. If you are interested you will find more information on the eBay sale page.
There was a Mk II version of the Bradley GT that was made between 1977 and 1981 when the company ceased production and one of these is currently listed for sale on craigslist in Buffalo.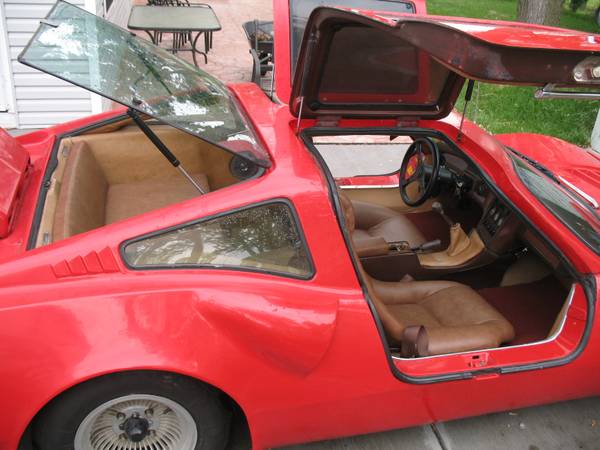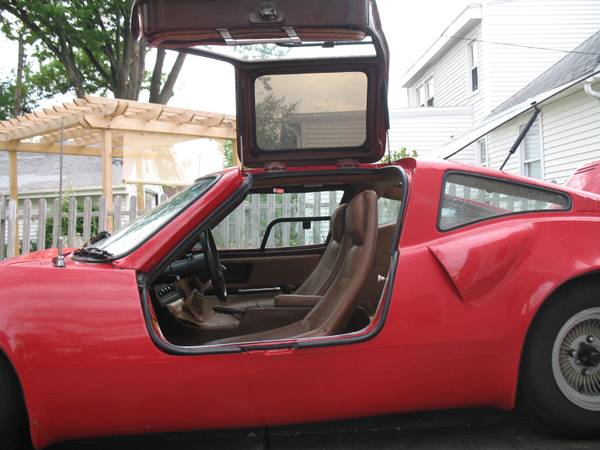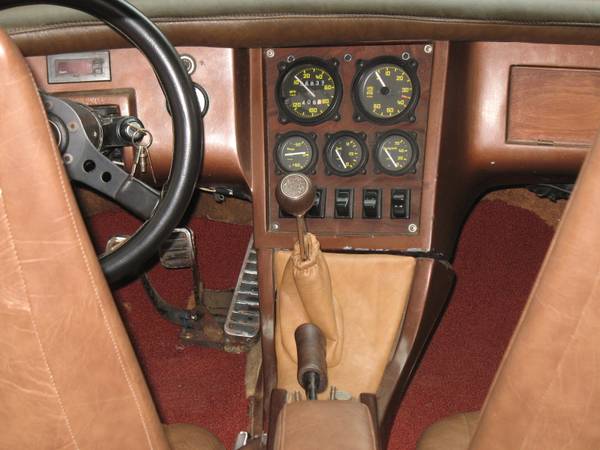 You will find the sale page for this car if you click here.
Asking price is USD$4250.00
So if you are looking for a project car that you can just plain enjoy, and enjoy for not a lot of money, then one of these Bradley GT or GTII kit cars might be just the thing. You might just create a machine that is as much fun to drive as an Abarth.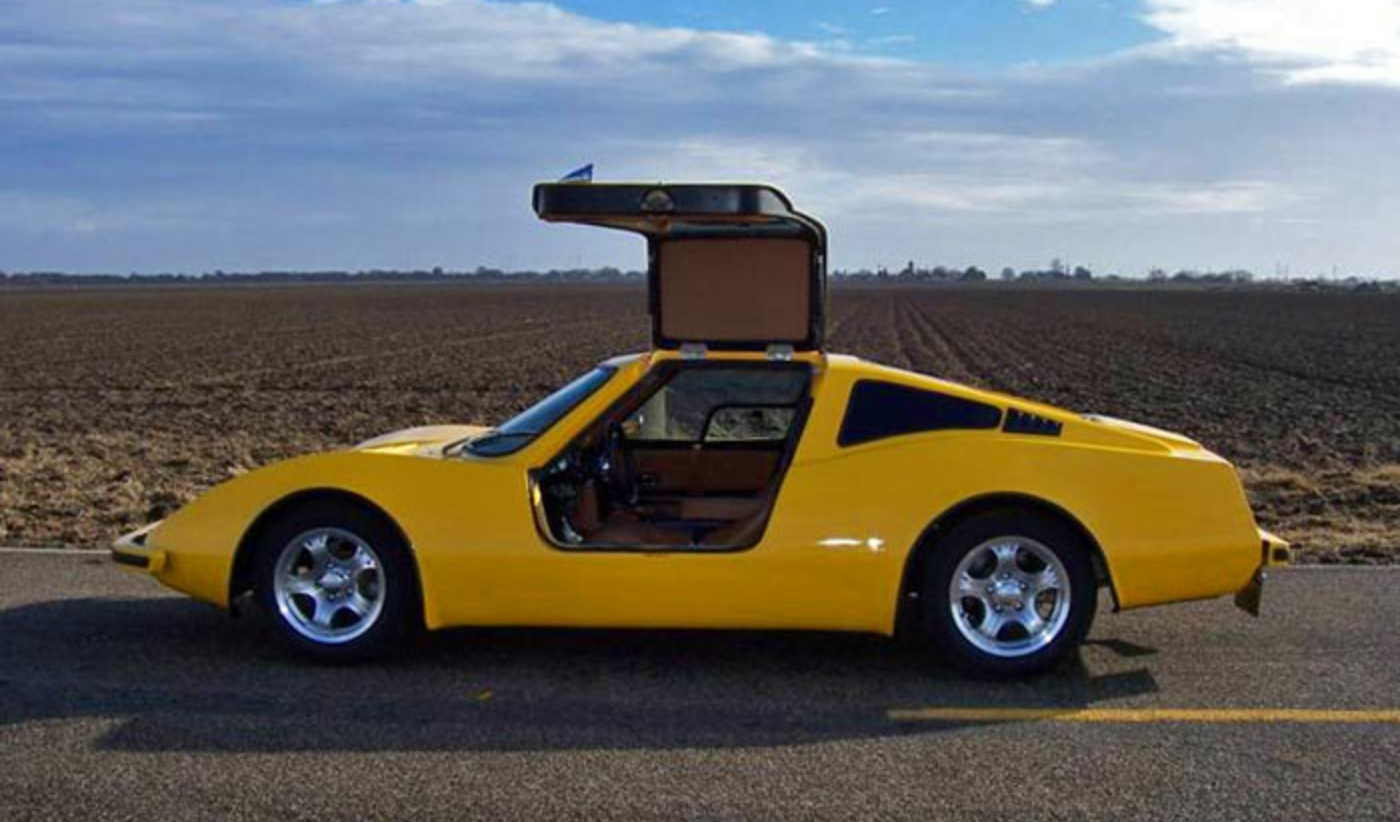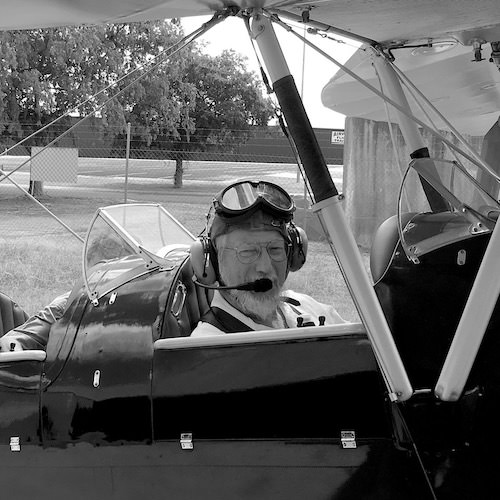 Jon Branch is the founder and senior editor of Revivaler and has written a significant number of articles for various publications including official Buying Guides for eBay, classic car articles for Hagerty, magazine articles for both the Australian Shooters Journal and the Australian Shooter, and he's a long time contributor to Silodrome.
Jon has done radio, television, magazine and newspaper interviews on various issues, and has traveled extensively, having lived in Britain, Australia, China and Hong Kong. His travels have taken him to Indonesia, Israel, Italy, Japan and a number of other countries. He has studied the Japanese sword arts and has a long history of involvement in the shooting sports, which has included authoring submissions to government on various firearms related issues and assisting in the design and establishment of shooting ranges.