It is commonly thought that Americans invented drag racing, and in Britain that there were a few people who thought that was an absolutely spiffing idea so they adopted the American idea and re-created drag racing in Britain. Well, that is how we might imagine the history to be. However in reality the British had been engaging in straight line "sprint" racing for a long while before World War II. The first recorded straight line sprint racing in Britain was in 1899 on a public road near Colchester. This was illegal even back in 1899 but despite that minor issue the racing event was able to go ahead. Nonetheless there were enough people with the motivation to establish straight line sprint or drag racing and so events continued to be held in 1905 over a flying kilometre and in the early twenties by the Brighton & Hove Motor Cycle and Light Car Club. However it was not until after World War II that a group of intrepid Britishers met in the Red Lion Pub in London and formed the National Sprint Association (NSA) to really get drag racing established in "England's green and pleasant land".
The story of drag racing in Britain is told in Nicholas John Pettitt's book "British Drag Racing: The Early Years" which you can find on Amazon if you click here.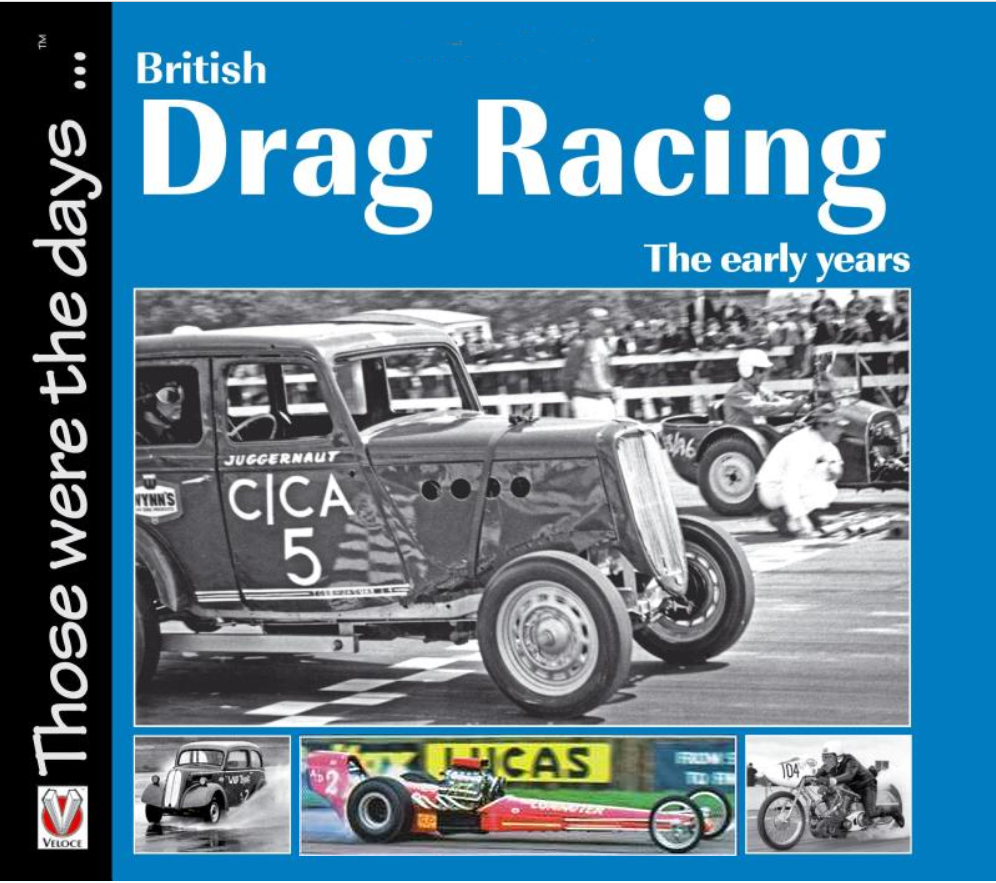 The location of the first post war drag race meet in Britain was on the Podington Airfield which had been home to the US Airforce 92nd Bombardment Group during the war. Podington Airfield was to become the Santa Pod Raceway, Britain's first permanent drag racing venue and also the first in Europe.
Below is a sample from Nicholas John Pettitt's book on the establishment of the Santa Pod Raceway.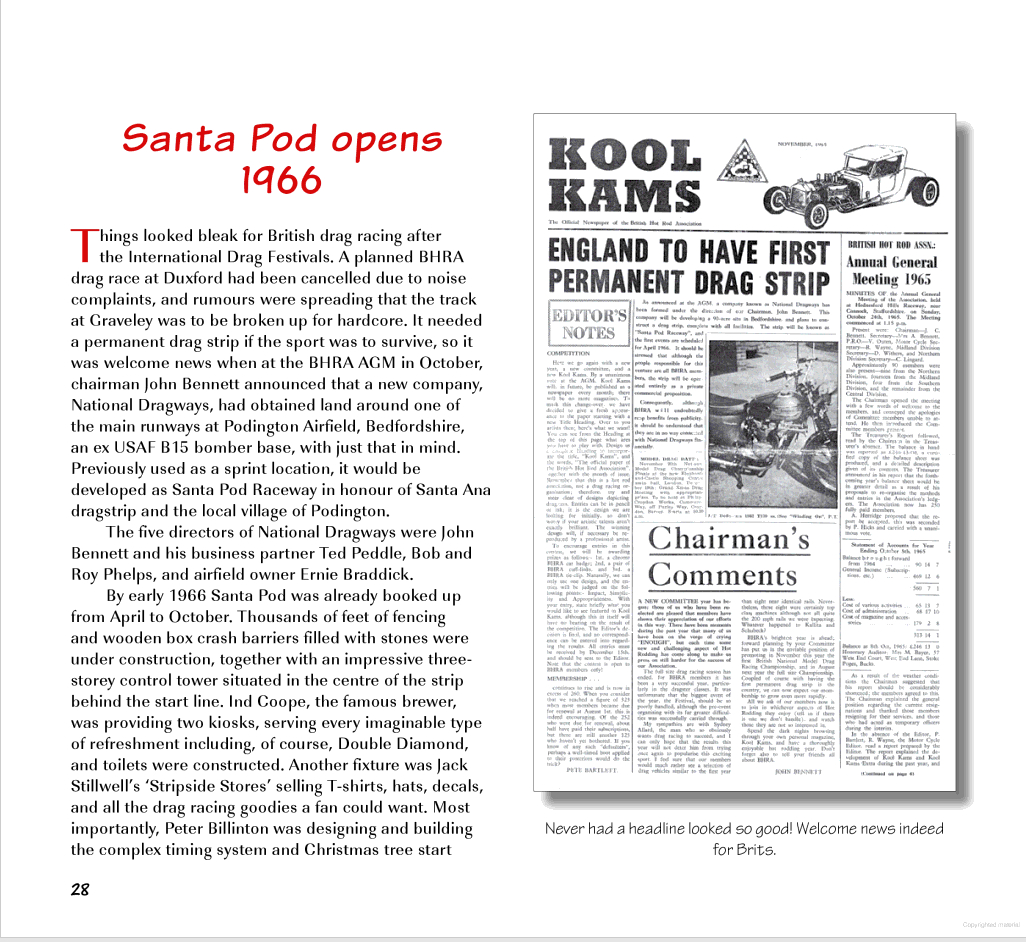 Drag racing in Britain had and has its own flavour and features cars and bikes that might be less familiar, or non-existant in the USA. Our feature image at the head of this page is of a somewhat modified Bedford van which readers will note has been re-badged as a "Badford", a car close to my heart as I used to own a pretty blue sedan version of this car which was called a Vauxhall Viva. The car was taken by its owner Mick "Wacky" Wilkes from the UK all the way to the USA for Hot Rod Drag Week where Mick and his Badford made something of a name for themselves. Their story is told in the short video below.

Drag racing in Britain, although much is nowadays based on American practices, has a character all its own. Americans and the Brits are "cousins across the pond" so its good to share in the best of each other's culture, especially culture that involves race fuel.
Britain's Drag racing is well organised and if you are interested in finding out more you'll find the British Motor Sports Association web site if you click here. You'll find the page for the Pro Mod competitions if you click here.
In addition to Nicholas John Pettitt's book "British Drag Racing: The Early Years" you can find good information on the history of Drag Racing in Britain on the Trakbytes web site if you click here.
Let's finish up this post with a video that provides an insight into the Santa Pod Raceway and what drag racing in Britain looks like nowadays.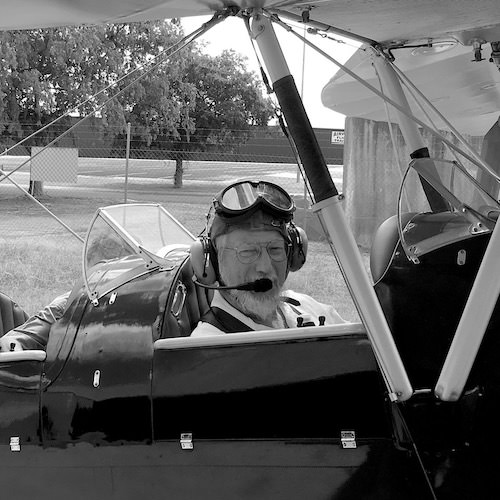 Jon Branch is the founder and senior editor of Revivaler and has written a significant number of articles for various publications including official Buying Guides for eBay, classic car articles for Hagerty, magazine articles for both the Australian Shooters Journal and the Australian Shooter, and he's a long time contributor to Silodrome.
Jon has done radio, television, magazine and newspaper interviews on various issues, and has traveled extensively, having lived in Britain, Australia, China and Hong Kong. His travels have taken him to Indonesia, Israel, Italy, Japan and a number of other countries. He has studied the Japanese sword arts and has a long history of involvement in the shooting sports, which has included authoring submissions to government on various firearms related issues and assisting in the design and establishment of shooting ranges.