The Triumph Speed Twin is the bike said to have saved Triumph from disaster in the post Second World War era. Originally designed by Edward Turner – the creator of the Ariel Square Four – the Speed Twin's overhead valve engine was a parallel twin with both pistons going up and down together so the bike functioned like a split single and thumped the pavement accordingly. The Speed Twin was first shown at the 1937 National Motorcycle Show in a Britain that was already watching with unease as Adolf Hitler and his National Socialist Party systematically blurred the lines between the party and government until the two were inextricably joined, whilst people in Britain and Europe still hoped against hope that common sense would prevail and things would turn out OK. So against that zeitgeist of angst the appearance of the Triumph Speed Twin was a breath of fresh air. Something built for enjoyment, for the freedom of the open road, for fun adventures.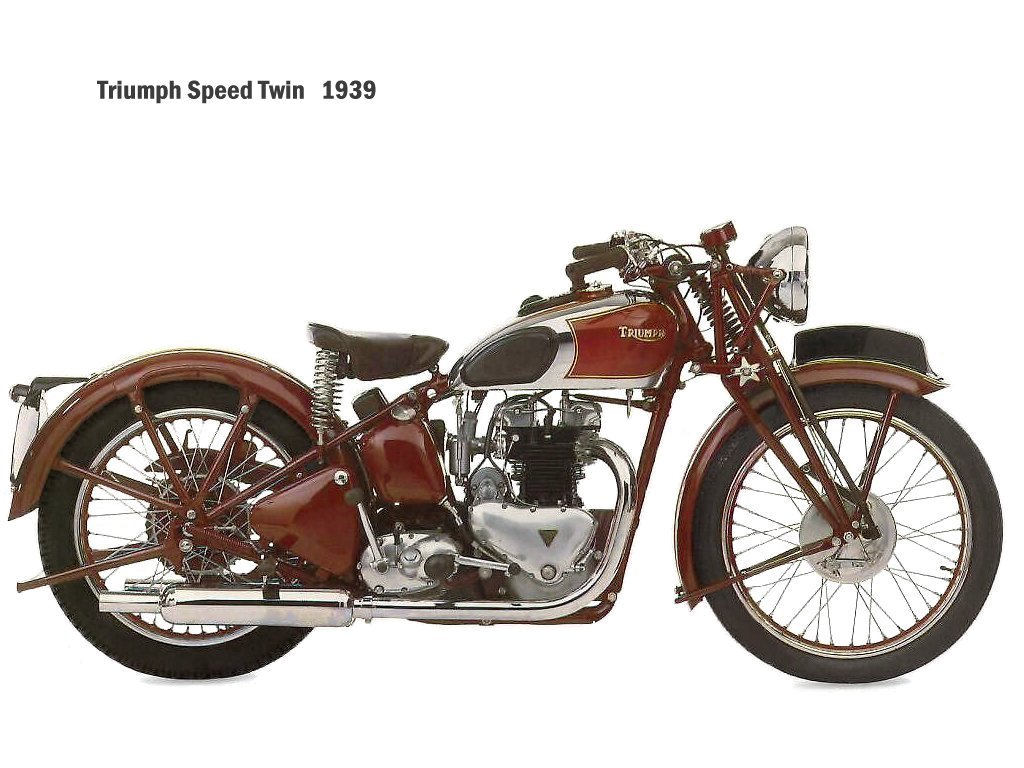 The Triumph factory in Coventry would not survive the Blitz and was destroyed along with all the company records and plans in 1940.
The early models of the Triumph Speed Twin, built before the outbreak of the war, were all painted in the same livery of a deep red called Amaranth Red. Hollywood icon Steve McQueen who loved motorcycles, guns and sports cars purchased a 1938 Triumph Speed Twin and subsequently had it restored in the 1970's by his friend and motorcycle mechanic Bud Ekins. Steve McQueen had a real penchant for the lightweight British Triumph motorcycles and does his stunts in "The Great Escape" on a Triumph.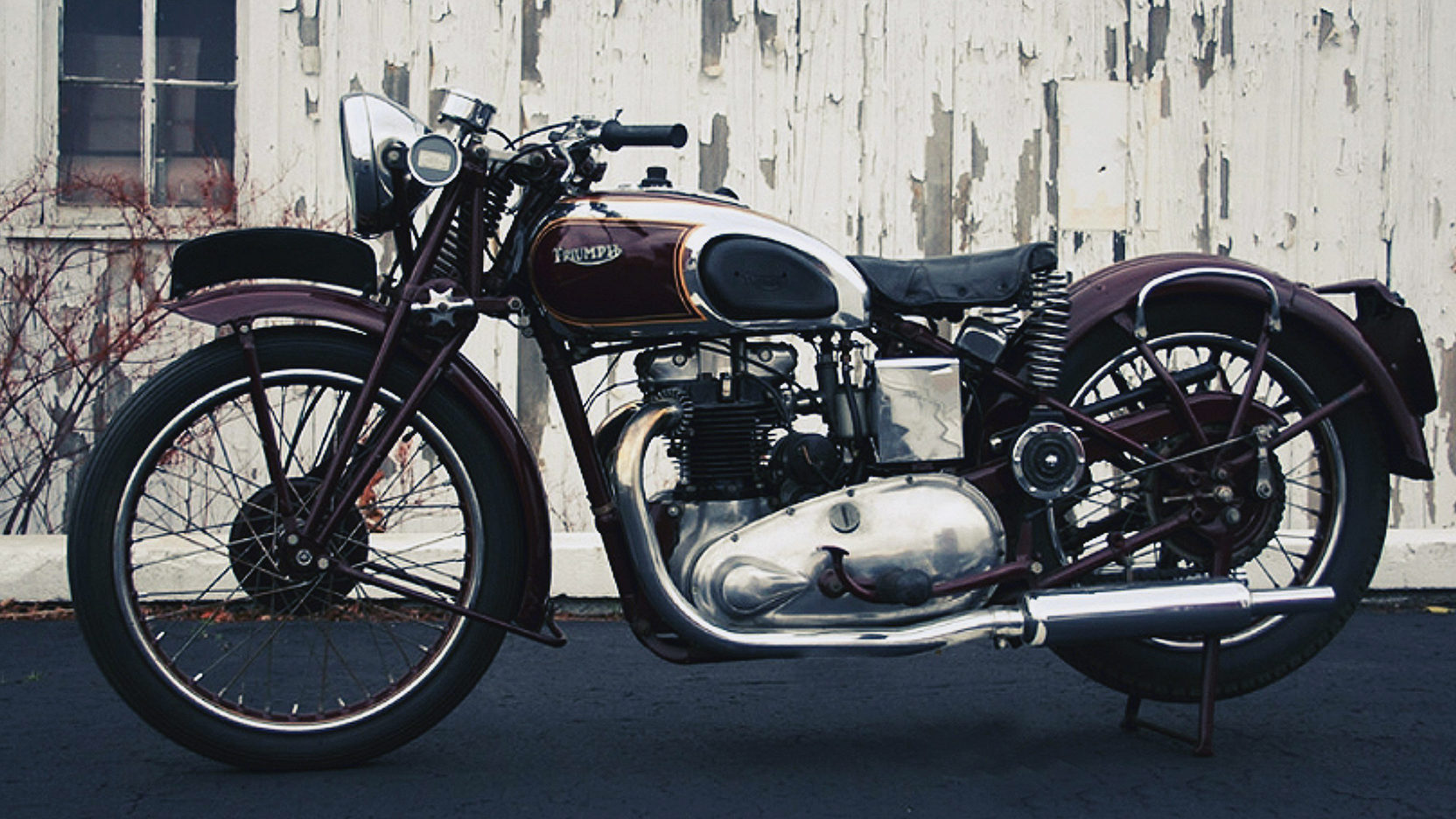 The last time this bike of Steve McQueen's came up for sale was back in 2012. The bike was featured on Silodrome and you'll find that post if you click here.
This bike is coming up for sale next year by Mecum Auctions at their Las Vegas sale to be held over 25th-28th January 2017.
You'll find the sale page for this bike if you click here.
So this is an opportunity to acquire not only a motorcycle that was owned and ridden by Steve McQueen, but it is an opportunity to obtain an original pre-war Triumph Speed Twin faithfully restored by Bud Ekins.
The Triumph Speed Twin was the first truly successful parallel twin engined motorcycle incorporating the technology necessary to make and overhead valve engine reliable and successful. The bikes appeared in racing form in the pre-war era and look surprisingly modern.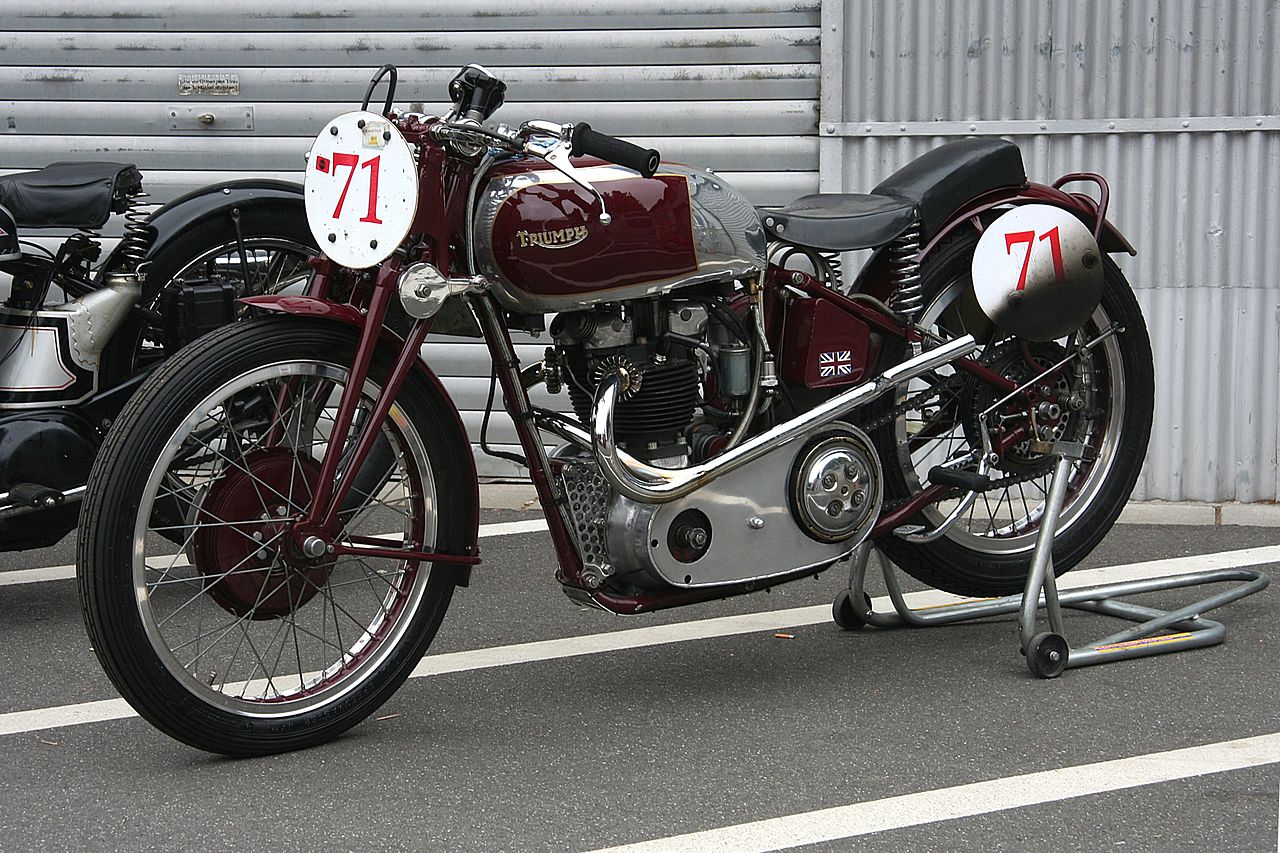 After the war in 1946 Triumph resurrected Edward Turner's Speed Twin from the ashes modernized with telescopic front forks and an optional sprung hub rear suspension. The bike provided Triumph with the means to get into production quickly and inexpensively and to export to the United States where their motorcycles were snapped up by American riders who greatly appreciated the power, lightness and handling of these motorcycles from across the pond. Triumph continued to improve the Speed Twin which gained an alternator, battery and coil ignition system in 1953 and moved to unit construction in 1959. The Triumph Speed Twin would remain in production until 1966 and its parallel twin engine was kept going in other bikes including the Triumph Tiger Daytona up until 1973.
The Triumph Speed Twin remained in production for one year short of three decades. That is of itself a testimony to just how good a motorcycle it was.
(Feature image at the head of this post courtesy Mecum Auctions).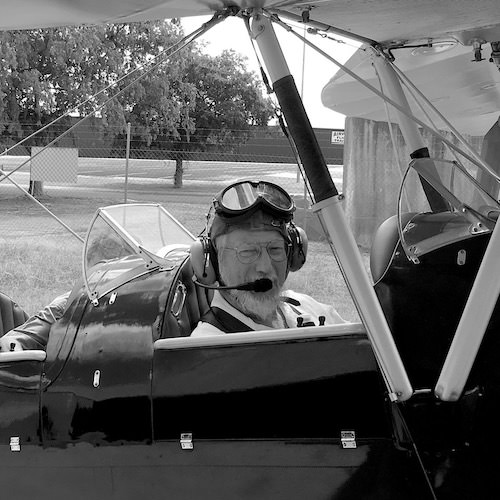 Jon Branch is the founder and senior editor of Revivaler and has written a significant number of articles for various publications including official Buying Guides for eBay, classic car articles for Hagerty, magazine articles for both the Australian Shooters Journal and the Australian Shooter, and he's a long time contributor to Silodrome.
Jon has done radio, television, magazine and newspaper interviews on various issues, and has traveled extensively, having lived in Britain, Australia, China and Hong Kong. His travels have taken him to Indonesia, Israel, Italy, Japan and a number of other countries. He has studied the Japanese sword arts and has a long history of involvement in the shooting sports, which has included authoring submissions to government on various firearms related issues and assisting in the design and establishment of shooting ranges.