Back when I started shooting in the seventies, and when I got into competitive benchrest shooting in the eighties, the notion of needing to break-in a barrel was unheard of. It was certainly unheard of in the shooting circles I was moving in. So it caught my interest when I bought a copy of the new Barnes Reloading Manual Number 4 last year that it includes a section on new barrel break-in and describes a process for it. So when I went out to the range of the new club I'm a part of I started asking the competitive benchrest shooters of the twenty first century what they thought of this and to my surprise each one expressed that yes this really needs to be done for a competitive benchrest rifle and is highly recommended for a hunting rifle that you expect to shoot sub minute of angle consistently.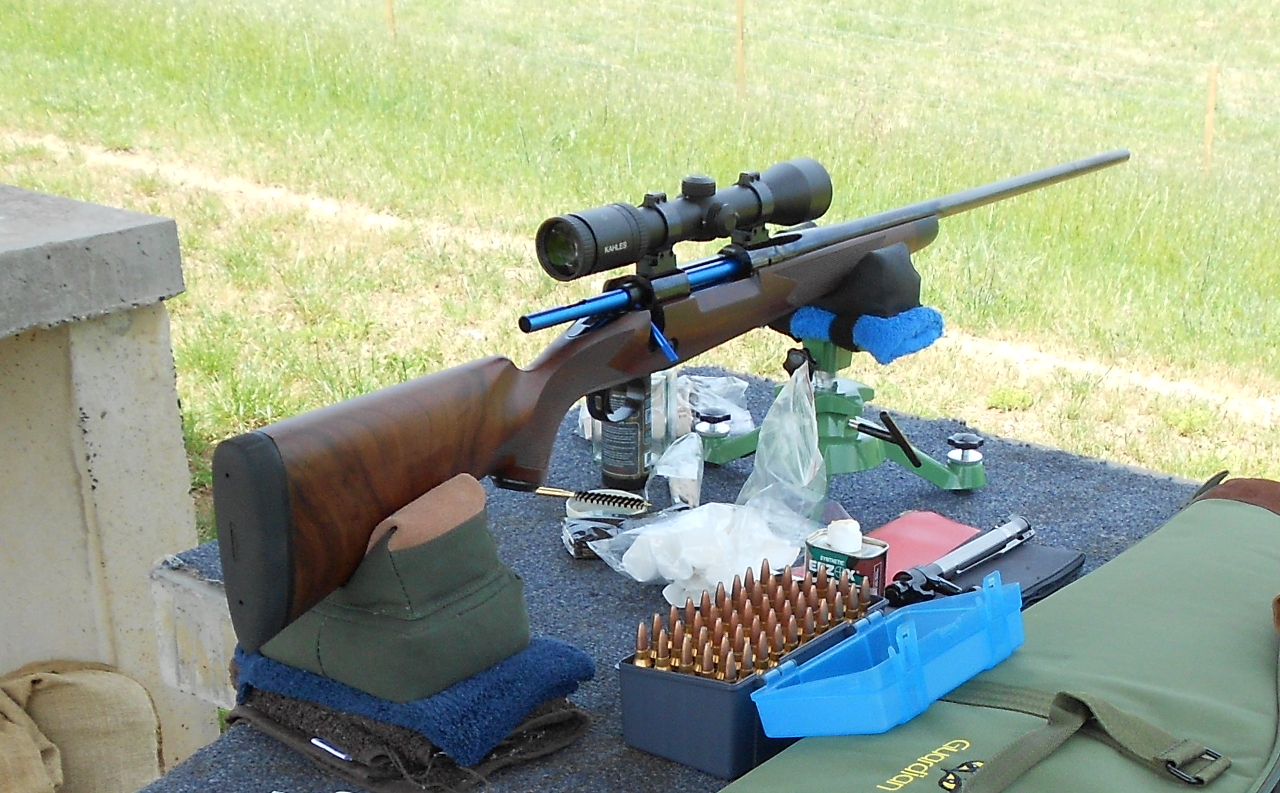 I'm aware that there is some controversy as to whether a break-in is needed or not, some believe it is necessary and some do not. I have no empirical evidence that compares a sample of rifles that have been properly broken-in with a test sample that had not so I'm not going to say you should or should not do this. My own thoughts are that if the process is so accepted by the guys who shoot benchrest then I would follow the instructions and do a barrel break-in following the instructions in the Barnes Reloading Manual Number 4. I'd bought a nice new Winchester Model 70 Super Grade in .300 Winchester Magnum and I decided that I'd do everything I could to ensure it performs just as well as I hoped it would.
The process for breaking in a new rifle barrel is summarized as follows:-
Fire ten shots cleaning the barrel thoroughly after each shot.
Fire ten shots cleaning the barrel thoroughly after every second shot.
Fire ten shots cleaning the barrel thoroughly after every five shot group.
Use ammunition loaded with conventional gilding metal jacketed bullets, not Barnes pure copper bullets or similar. The metal jacket alloy needs to be hard enough to have a burnishing effect on the bore. For my barrel break-in I used Remington 180grain Core-Lokt .300 Winchester Magnum factory ammunition.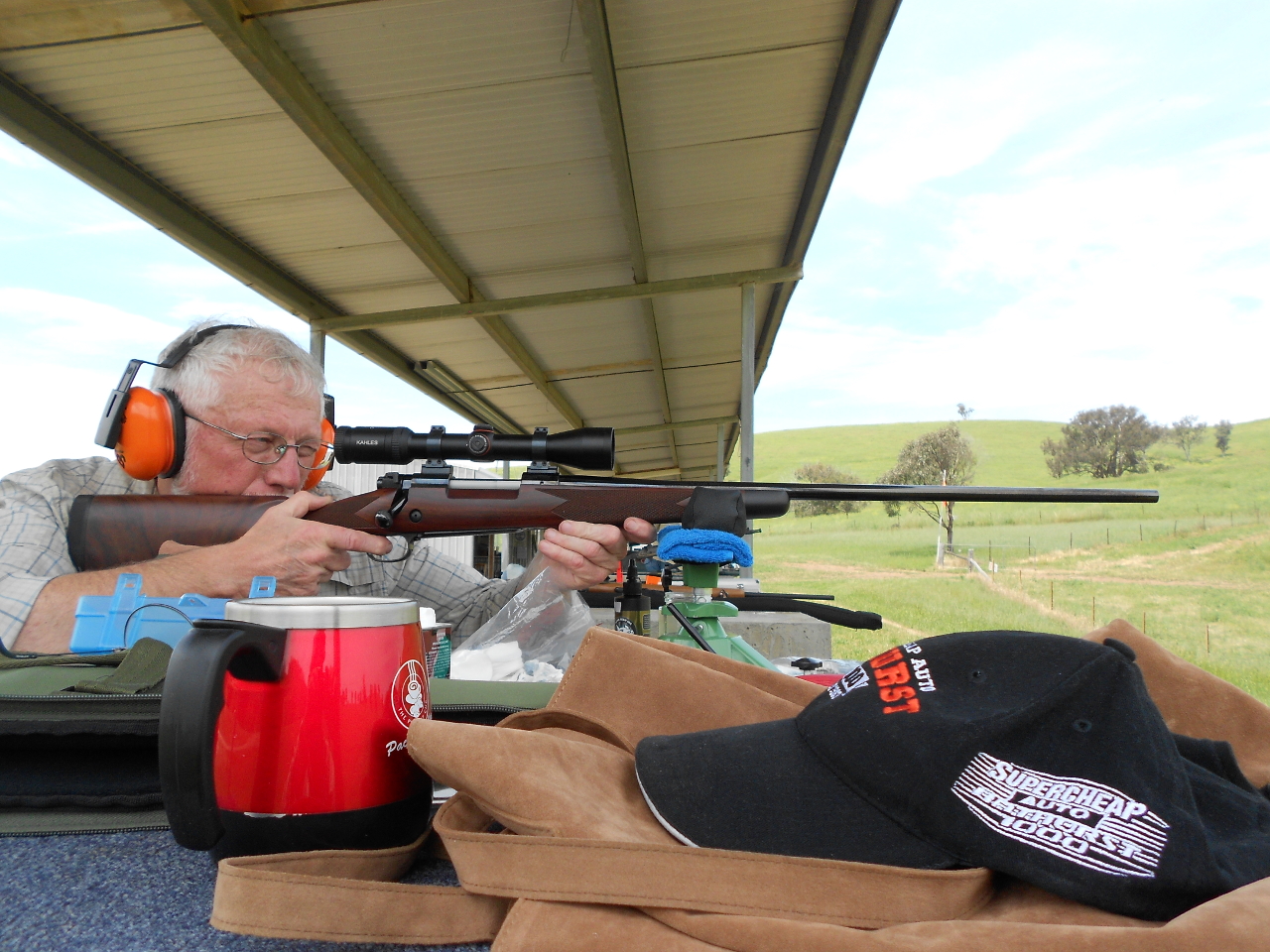 The actual thorough cleaning according to Barnes requires Barnes CR-10 solvent (an alternative such as Sweets 7.62 solvent or Bore Tech Eliminator should be just as efficient). Milder slow acting solvents such as Hoppes No. 9 are not likely to be quick acting enough to get all the copper fouling out between shots.
The cleaning method between shots/groups is as follows:-
When cleaning have the barrel angled downwards and preferably use a bore guide to keep solvent out of the action and bedding.
Use a correct size jag and patch or nylon brush wrapped with a patch. (Note: Barnes suggest the wrapping of a patch around a nylon brush. Personally I use a jag and patch first, then a caliber correct size nylon brush without wrapping it in a patch, just soak the brush in solvent. The solvent I use most is Bore Tech Eliminator, especially when cleaning at the range when quick results are needed. At home I tend to use Hoppes No. 9 and let the bore soak for long periods of time.)
Soak a patch with solvent and push through the bore from breech to muzzle, in one direction. Discard at the muzzle. Repeat this two or three times.
Use a correct size bronze brush, soak it in solvent, and then work it to and fro through the barrel ten to twenty times (do not reverse the direction of the brush inside the bore, push it fully through each way on each pass. Half way through brushing with the brush at the muzzle end of the barrel add more solvent.)
OR, Alternatively, especially if you are using Bore Tech Eliminator, soak a nylon brush in solvent and give it 10-15 passes through the bore in both directions and leave it to soak for 3-5 minutes.
Clean the solvent off the bronze brush (use Crud Buster or similar, WD40 would work).
Fit the jag to the cleaning rod, and then using patches soaked in solvent

push through the bore in one stroke from breech to muzzle discarding at the muzzle. Do this twice.
work the solvent soaked patches back and forth in the barrel a few inches at a time discarding at the muzzle. Do this until the patches come out clean. (Note: With Bore Tech Eliminator just push the solvent soaked patches through the bore and discard at the muzzle until they come out clean).

Dry all solvent out of the chamber.
Run at least two dry patches through the bore from breech to muzzle, make sure the patches come out clean and dry. (Note: After using a few single patches to dry the bore I use a slightly thicker tight patch/double patch or two to make sure all the solvent is pushed out and dried out).
Check at the muzzle to see if there is any sign of copper still in the rifling. If there is then clean some more until its gone.
Once the barrel is copper and fouling free clean the bolt face (old toothbrush will do) and lug recesses and re-lubricate the bolt lugs. Barnes recommend using a suitable grease although I personally tend to favor a light application of Ballistol.
This is a slow process so I recommend you have a thermos or portable stove so you can make coffee or tea at regular intervals. Not only is a coffee break nice but it also offsets the stink of bore solvent in your nose. Sweets 7.62 solvent stinks of ammonia and although coffee does not remove that smell from your nostrils as efficiently as Sweets removes copper fouling from your rifle barrel it helps relieve it a bit. The added advantage of being a coffee provider is that you will meet lots of club members and establish the friendships that are so important.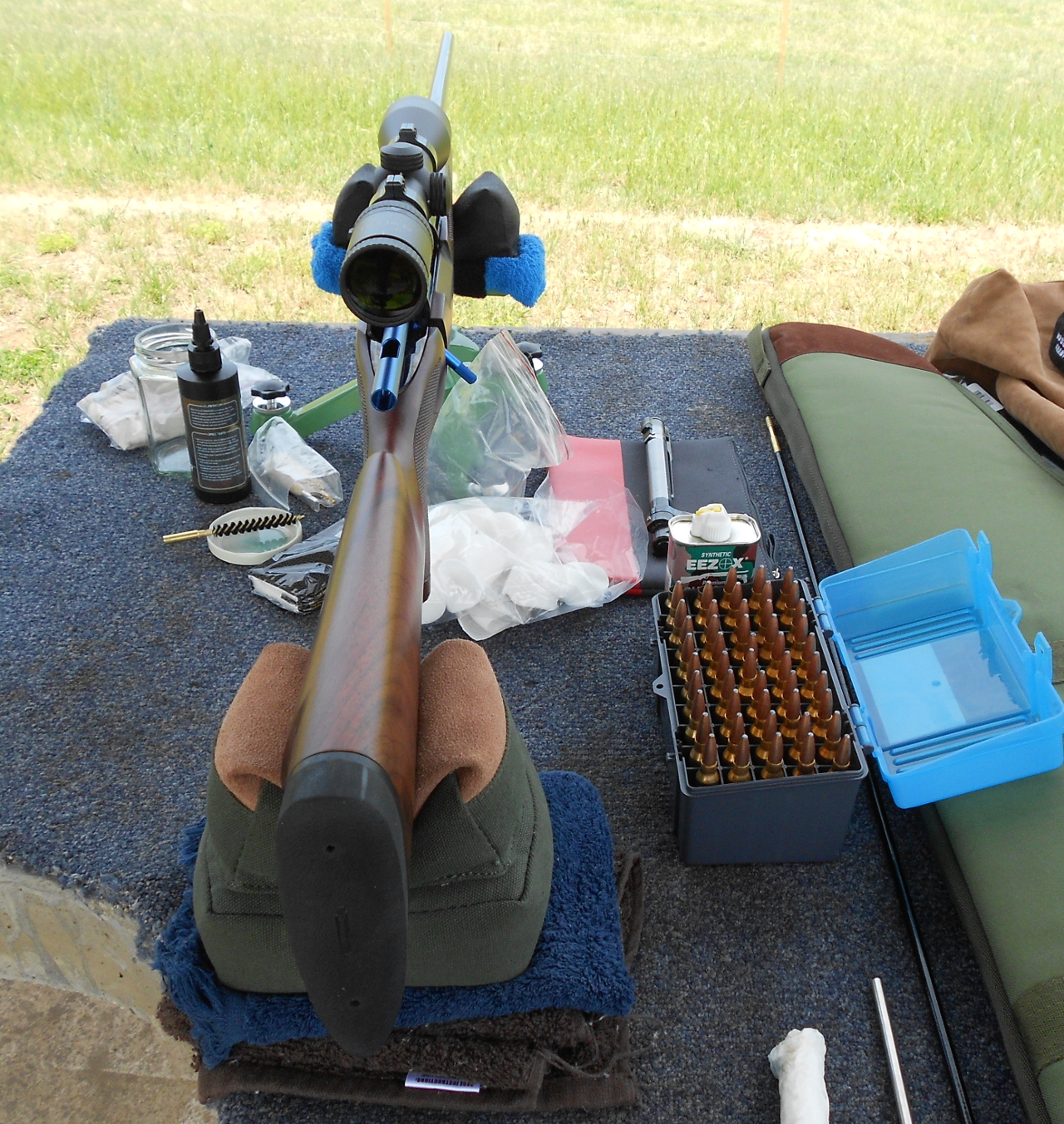 Would I do a barrel break in for every new rifle I buy? The short answer is no. If I bought a lever action carbine or any rifle for which I was not expecting, or seeking, sub MOA grouping from then I would not. But if I am looking to optimize the accuracy of a center-fire rifle then I will.
One conversation I had at the benchrest club that's worth repeating was discussion about the difference between hammer forged rifle barrels, such as on my Winchester Model 70, and button rifled or cut rifled barrels as are common for stainless barrels for example. The benchrest shooters at the club told me that they will break-in a button rifled or cut rifled barrel until the pass of a tight patch is smooth and consistent all the way through the bore. The three rifles I have had with hammer forged barrels typically feel consistently smooth from the factory with a slightly perceptible tightening in the last few inches before the muzzle so I wouldn't expect a hammer forged barrel to be like a button or cut barrel in that regard.
Other people and other manufacturers have different ideas. Danish rifle maker Schultz & Larsen do not recommend the use of solvents on their cut and lapped rifle barrels at all. Just dry brushing. You will find their instructions if you click here.
Is it really essential to do a barrel break-in? I don't think so to be honest. But, because I want that expensive new Winchester Model 70 of mine to shoot just as finely as is humanly possible I've gone through the process. Whether or not you decide to do it is up to you. If you do choose to do it you will not only have broken your barrel in, but you will know that rifle really well, and you'll know how it shoots from a whisker clean dry cold barrel, and what happens as the fouling builds up. Its also a good excuse to spend time at the shooting range, and to swap yarns over good coffee with a few friends.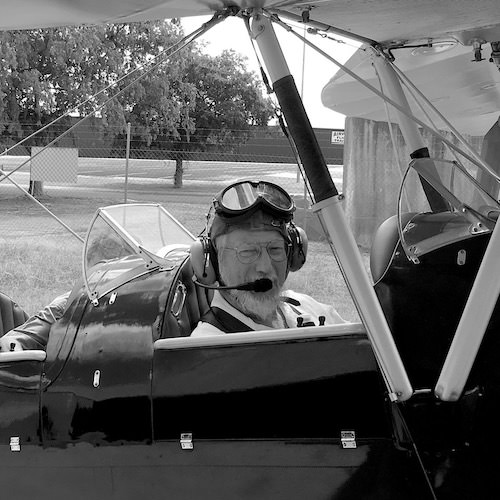 Jon Branch is the founder and senior editor of Revivaler and has written a significant number of articles for various publications including official Buying Guides for eBay, classic car articles for Hagerty, magazine articles for both the Australian Shooters Journal and the Australian Shooter, and he's a long time contributor to Silodrome.
Jon has done radio, television, magazine and newspaper interviews on various issues, and has traveled extensively, having lived in Britain, Australia, China and Hong Kong. His travels have taken him to Indonesia, Israel, Italy, Japan and a number of other countries. He has studied the Japanese sword arts and has a long history of involvement in the shooting sports, which has included authoring submissions to government on various firearms related issues and assisting in the design and establishment of shooting ranges.