Built on the British BSA small martini action this custom single shot rifle for sale on Cabela's chambered for the .218 Mashburn Bee looks to be one of the prettiest fox and varmint rifles I've seen.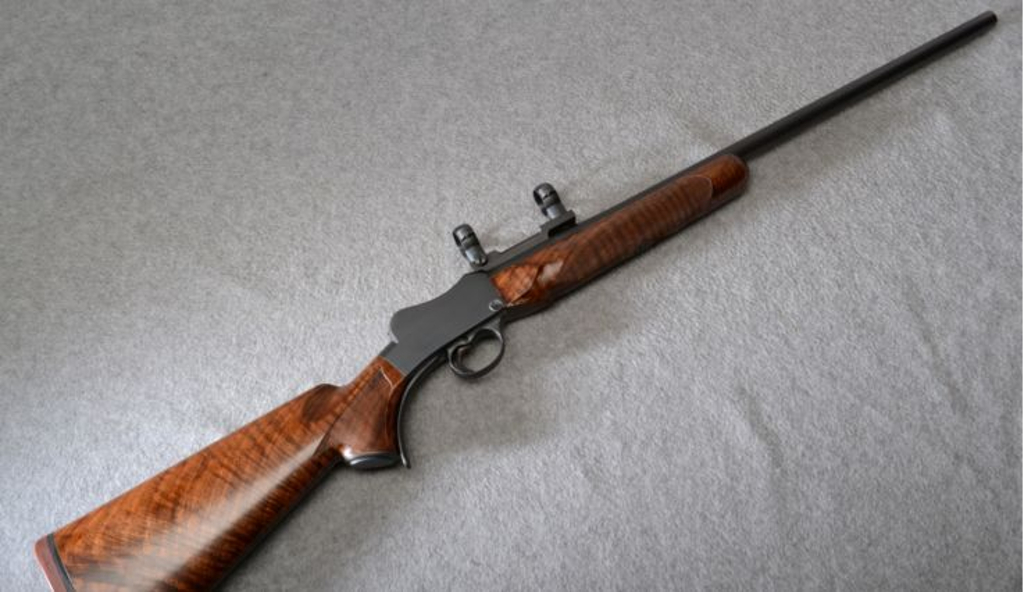 I had a custom rifle very similar to this one in .22 Kilbourn Hornet. Mine was fitted with a medium weight 26″ Shilen barrel and with it I had many happy years fox whistling.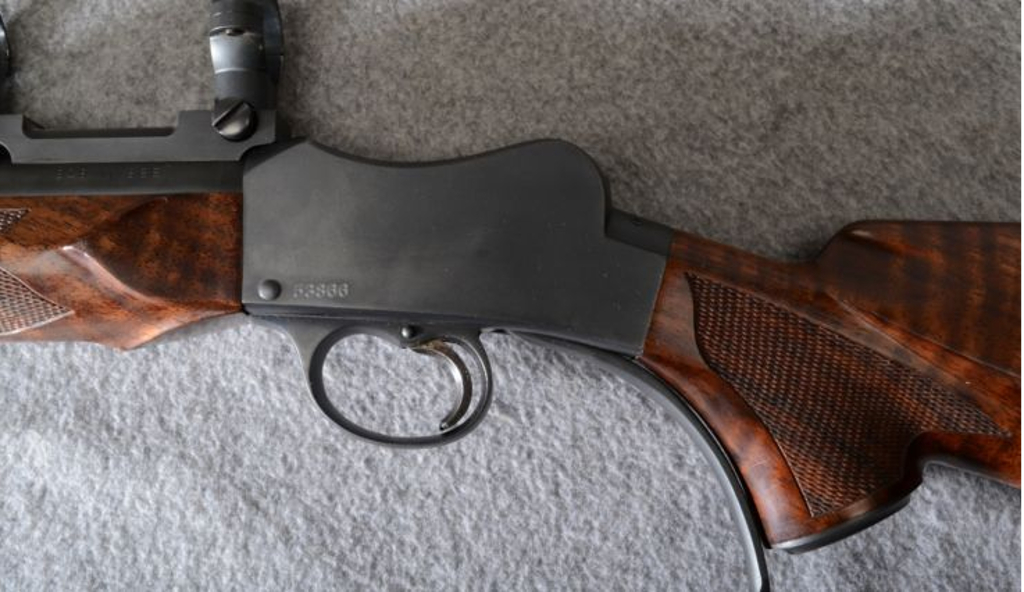 The small BSA Martini action was perhaps the main British rifle action for target shooting competition and for cadet training. In Australia and New Zealand there were tens of thousands of Martini Cadet rifles made and used for cadet training and for hunting and vermin control. In .310 Cadet (also known as the .310 Greener) the rifles would commonly be used for kangaroo control by farmers in Australia.
.310 Cadet ammunition was corrosive so the Martini actions can be prone to some corrosion damage. The rifle we are featuring that is on offer from Cabela's shows a little evidence of this on the top of the loading block, as my own rifle did, but the pitting has been well re-polished.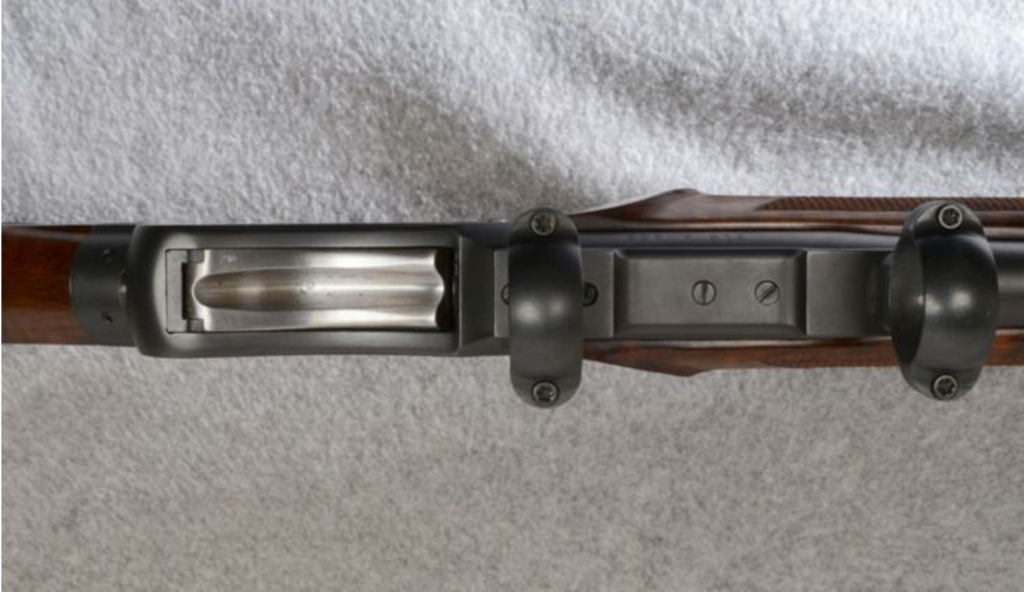 Some custom gunsmiths, when they modify a Martini action for a sporting rifle lower the receiver side on the right hand side to make loading the rifle easier when it is fitted with a low mounted rifle-scope. It isn't necessary in my experience to do this and I'm pleased to observe that the action of this rifle has not been altered in this way.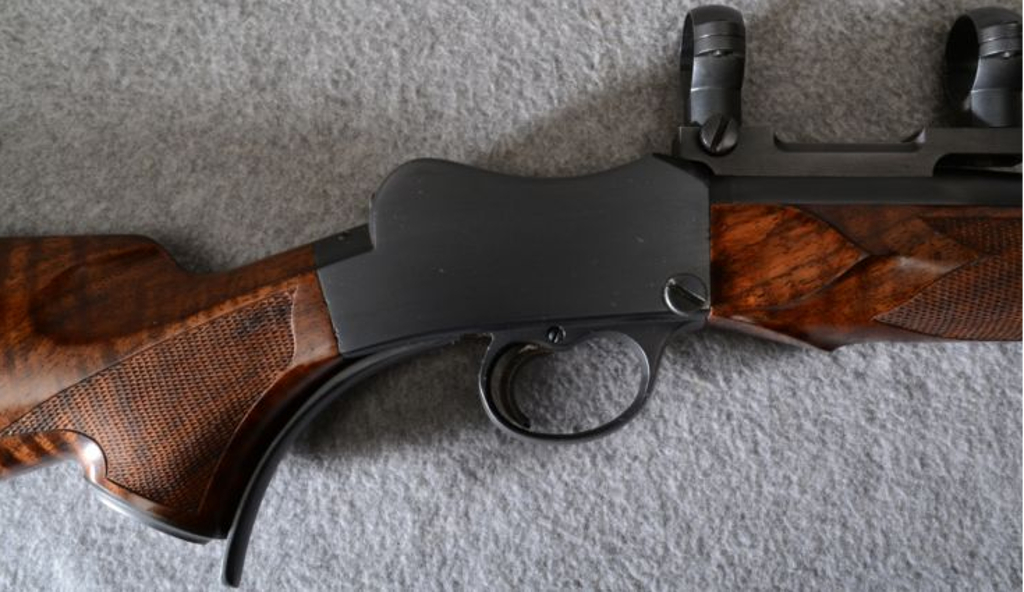 Rifles built on the small BSA Martini action tend become small, light, lively handling little rifles. They are excellent if you are looking for a very lightweight varmint rifle.
This rifle is chambered for the .218 Mashburn Bee which is based on the old 25/20 rifle cartridge, and for which cases can be made from common 32/20 cases. The Mashburn Bee is sufficiently powerful for varmint's and was popular up until it was superceded by the .222 Remington. Recoil and report are both mild so this rifle would be a very good rifle for a beginning shooter. The single shot ensures the shooter will make certain that first shot counts. The Martini action can be carried open with a cartridge in the breech and silently closed when ready to make the shot, so safety is obvious and effective. That being said I had my own custom Martini fitted with a cross bolt safety on the trigger for added peace of mind, something a competent gunsmith could add to this rifle if desired.
This pretty little .218 Mashburn Bee Martini action rifle can be found for sale on Cabela's if you click here.
For those interested in the history of the small BSA Martini action there is a good page on Bob Adams website. Click here to read that page.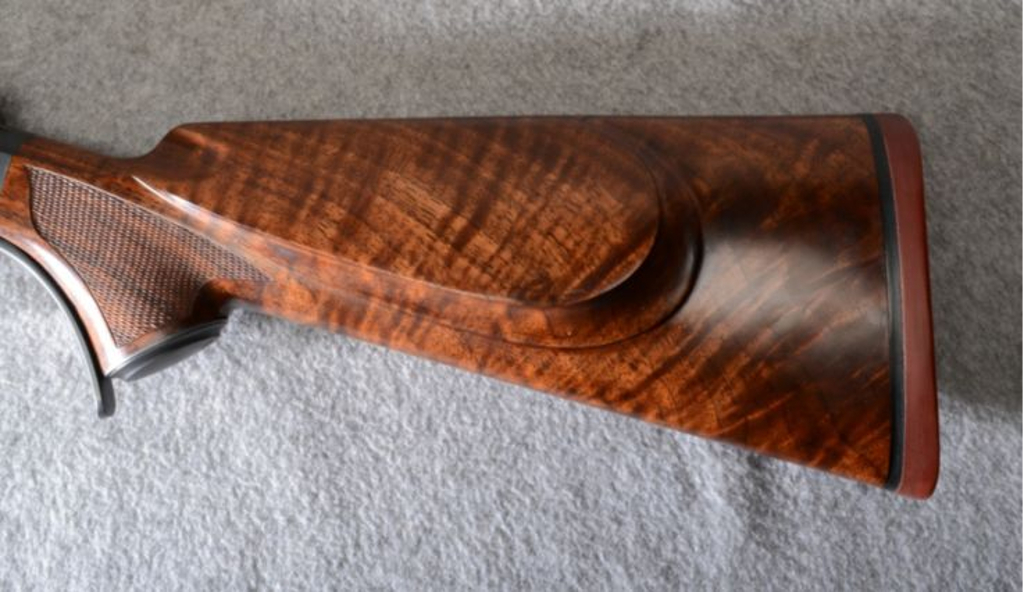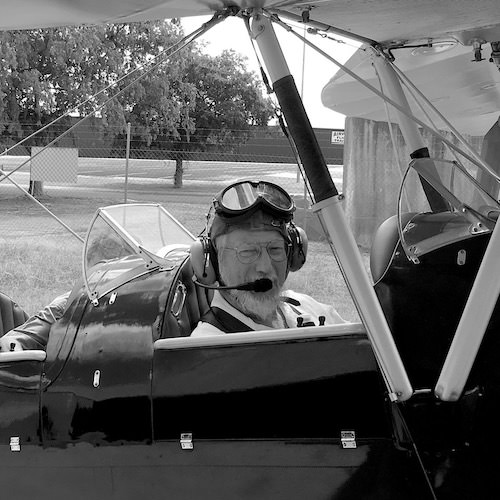 Jon Branch is the founder and senior editor of Revivaler and has written a significant number of articles for various publications including official Buying Guides for eBay, classic car articles for Hagerty, magazine articles for both the Australian Shooters Journal and the Australian Shooter, and he's a long time contributor to Silodrome.
Jon has done radio, television, magazine and newspaper interviews on various issues, and has traveled extensively, having lived in Britain, Australia, China and Hong Kong. His travels have taken him to Indonesia, Israel, Italy, Japan and a number of other countries. He has studied the Japanese sword arts and has a long history of involvement in the shooting sports, which has included authoring submissions to government on various firearms related issues and assisting in the design and establishment of shooting ranges.