The humble Volkswagen was designed by the same man who designed many vehicles for the German Army, including many of their tanks. So it should come as no surprise that the Volkswagen Beetle is such a versatile little vehicle. This car was designed as a "People's Car" and it was intended to work on the autobahn or on the farm, there are certainly not too many places a Volkswagen Beetle cannot be persuaded to go, although the under-body may sustain a few scars in the process.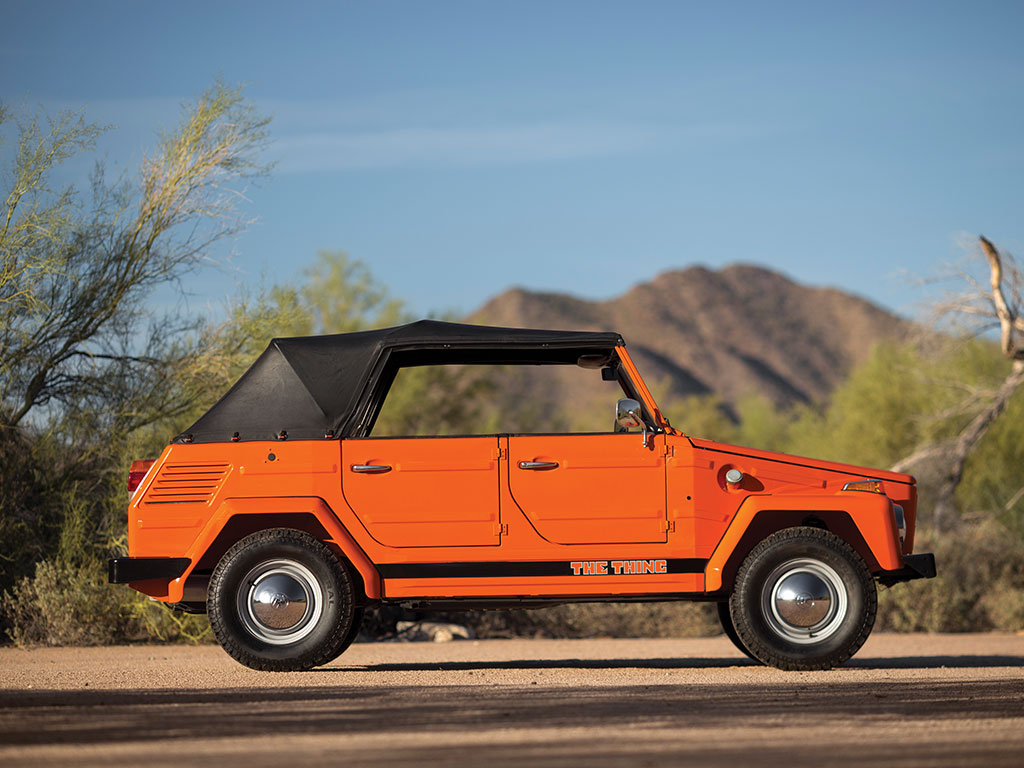 With the drums of war sounding Dr Ferdinand Porsche created not only the Volkswagen "Beetle" car but also a rugged variant for military service. This was called the Kübelwagen and it performed brilliantly in the field as one would expect a German made vehicle designed by Dr. Porsche to.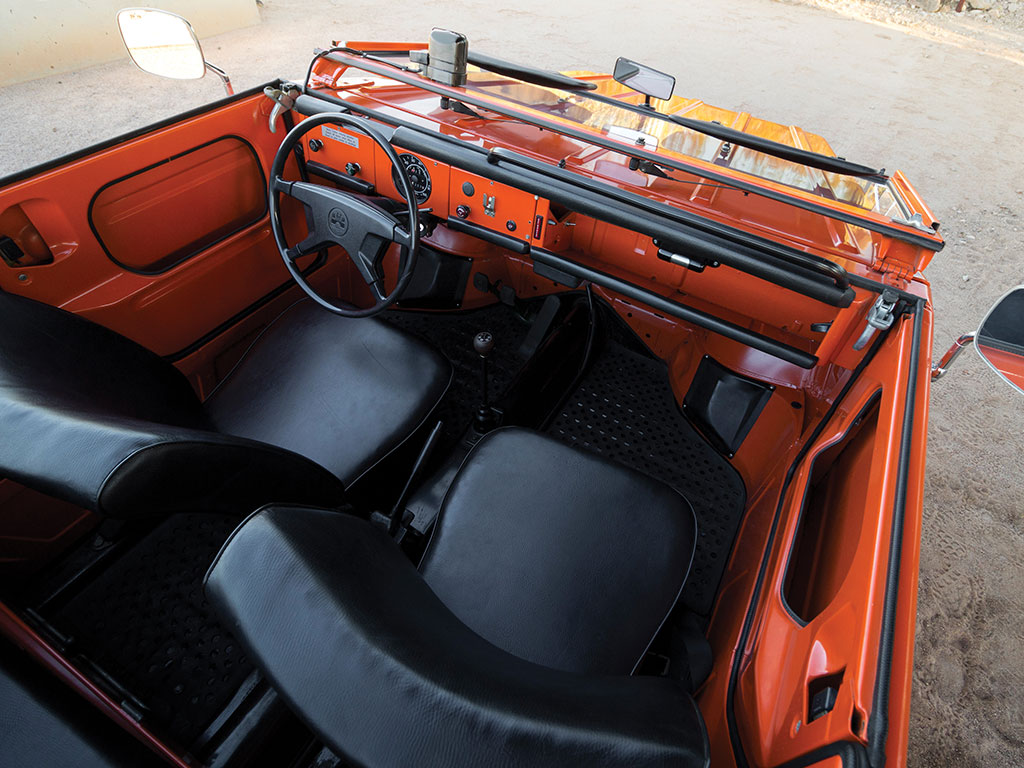 After the war as things returned to normal in the fifties there were of course returned servicemen and women who had come across Kübelwagen in the field and wanted one for their farm or as a "huntin', shootin' and fishin'" wagon. Lots of used Volkswagen Beetles were converted into beach buggies and shooting and fishing wagons. One of my shooting buddies had one and it was fantastic where that humble modded "VeeDub" would go.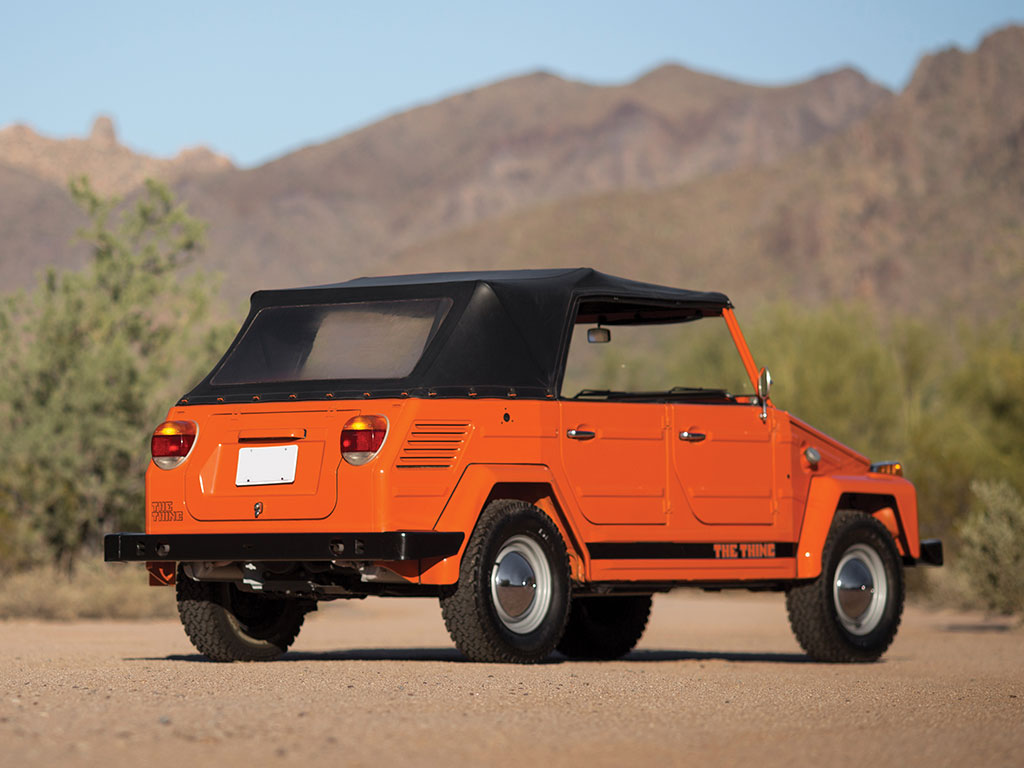 Volkswagen could see that there was a viable demand and so the Kübelwagen was given a bit of a modernization and put into production again. Volkswagen seem to have been a bit unsure of what to call it so for the US market they simply called it "The Thing" although its model designation was Type 181.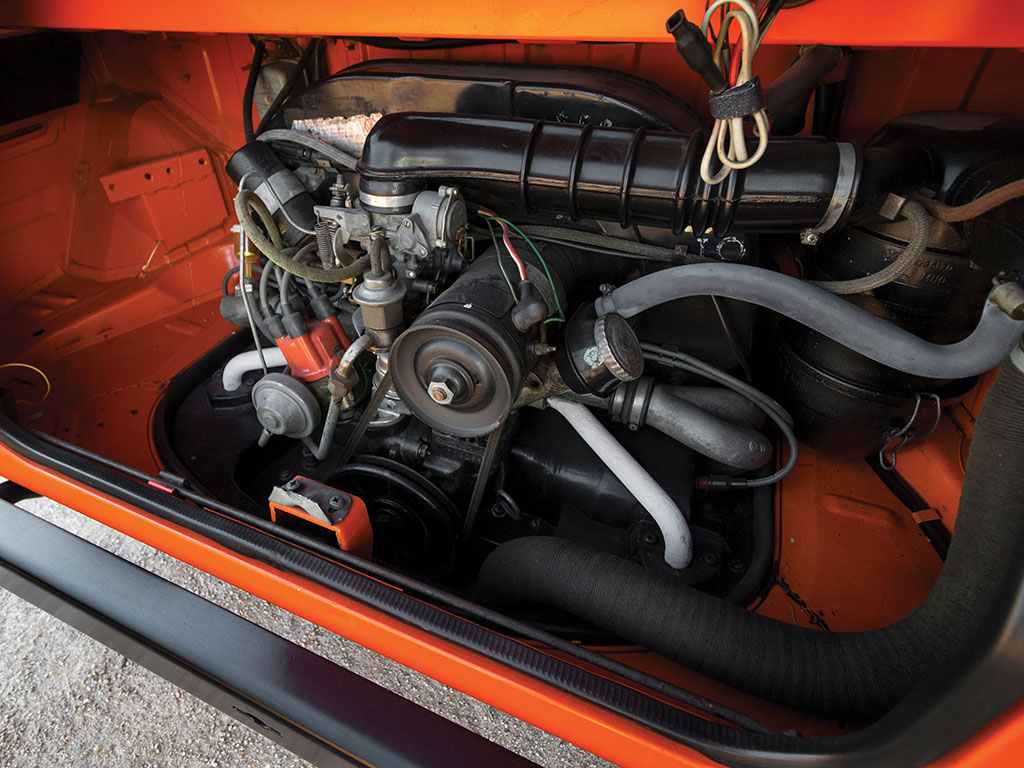 The Type 181 was put into production in 1968 and it found a ready market not only in the United States but also in Australia, New Zealand and nations of South East Asia such as Indonesia. Production continued until 1983 and in addition to the two factories in West Germany manufacturing them factories were also set up in Puebla, Mexico and Jakarta in Indonesia.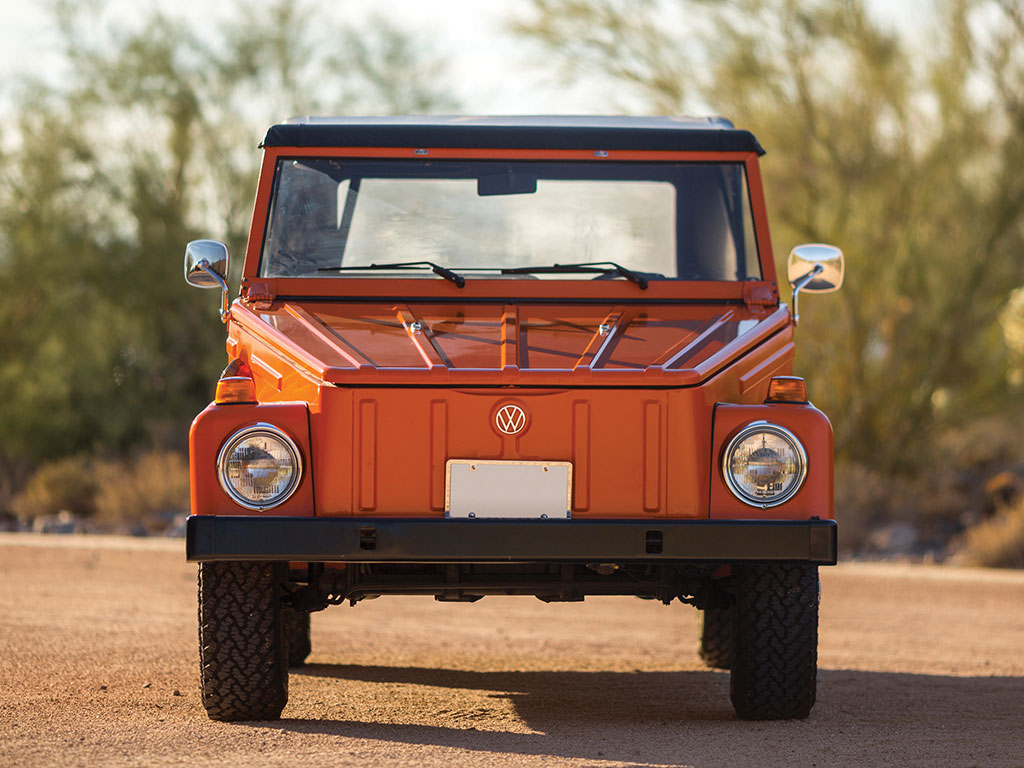 The engine version for the Type 181 was the 96.7 cu. in. (1,585cc) four cylinder horizontally opposed "boxer" unit sending an adequate 46hp through the familiar four speed gearbox. Suspension was straight Volkswagen comprising transverse torsion bars with upper/lower trailing arms, swing axle rear suspension, and four-wheel drum brakes. The Type 181's wheelbase was 94.5 in. so it was slightly longer than a short wheelbase Land Rover's 88 in. and would without doubt have been much easier on fuel, and easier to fix.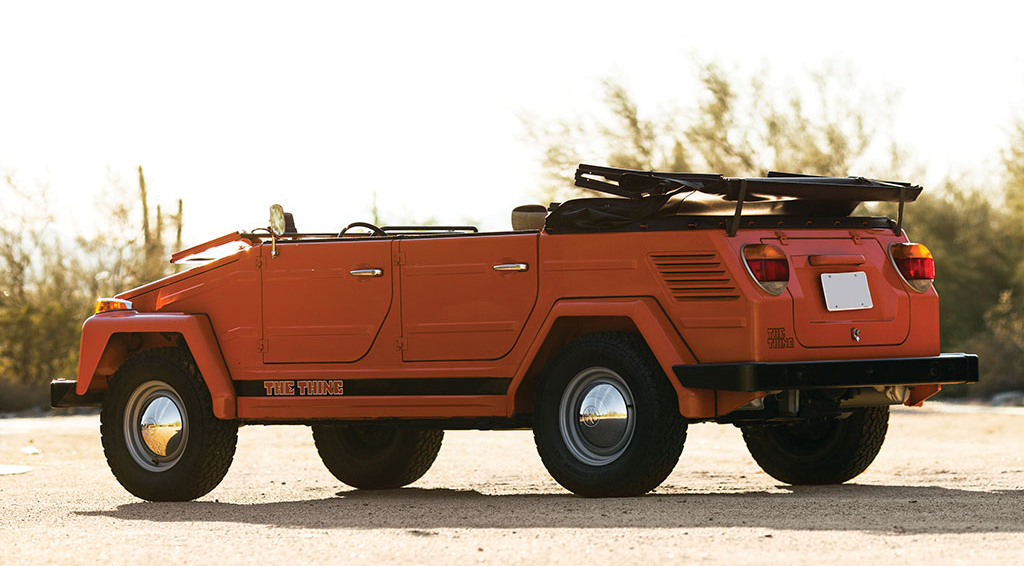 The gorgeous brilliant orange "The Thing" in our photos is coming up for auction by RM Sotheby's at their Arizona auction which will be held over 19th-20th January 2017. I don't know about you but its a "Thing" I'd quite chirpily drive home and keep it for a whole lot of things including going out shooting. But I don't expect that I will be in Arizona in January. That bright orange color should make it a hard "Thing" to lose in the bush.
You'll find the sale page for this 1973  "Thing" if you click here.
We hope it finds a good home where it gets used gently and appreciatively.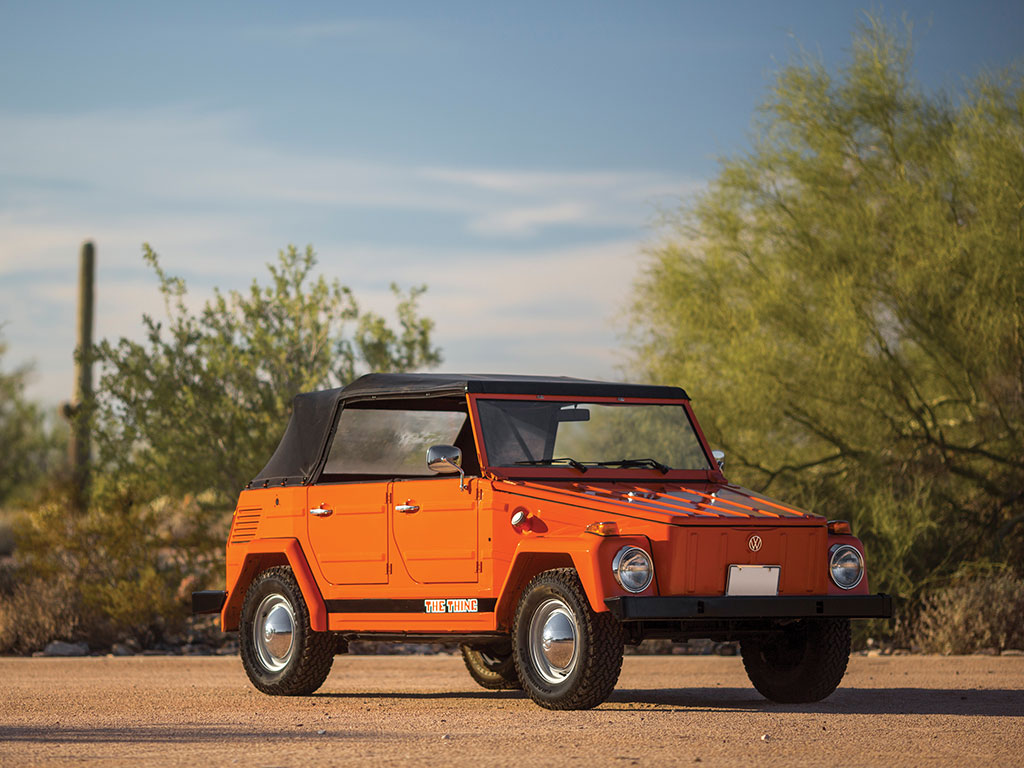 (All pictures courtesy RM Sotheby's).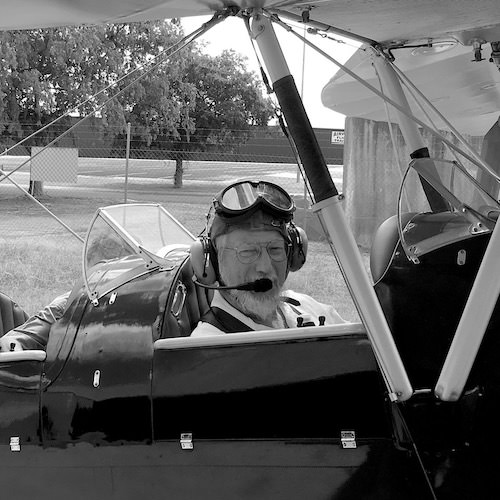 Jon Branch is the founder and senior editor of Revivaler and has written a significant number of articles for various publications including official Buying Guides for eBay, classic car articles for Hagerty, magazine articles for both the Australian Shooters Journal and the Australian Shooter, and he's a long time contributor to Silodrome.
Jon has done radio, television, magazine and newspaper interviews on various issues, and has traveled extensively, having lived in Britain, Australia, China and Hong Kong. His travels have taken him to Indonesia, Israel, Italy, Japan and a number of other countries. He has studied the Japanese sword arts and has a long history of involvement in the shooting sports, which has included authoring submissions to government on various firearms related issues and assisting in the design and establishment of shooting ranges.