I wonder how many of you have ever heard of a "Holden", and how many of you may have seen, or driven, or even owned one? Because if you do not live in Australia it is quite likely you have never come across one although they do occasionally pop up in some unexpected places. I once stumbled across one in a garage just near the Bangkok Floating Market and I wondered how on earth it had arrived there until I discovered that Holdens were sold in a number of Asian countries during the fifties and sixties.
In fact in 1956 Holden began exporting to Malaya, Thailand and North Borneo and in 1958 started exporting to Indonesia, Hong Kong, Singapore, Fiji, Sudan, the East Africa region and South Africa.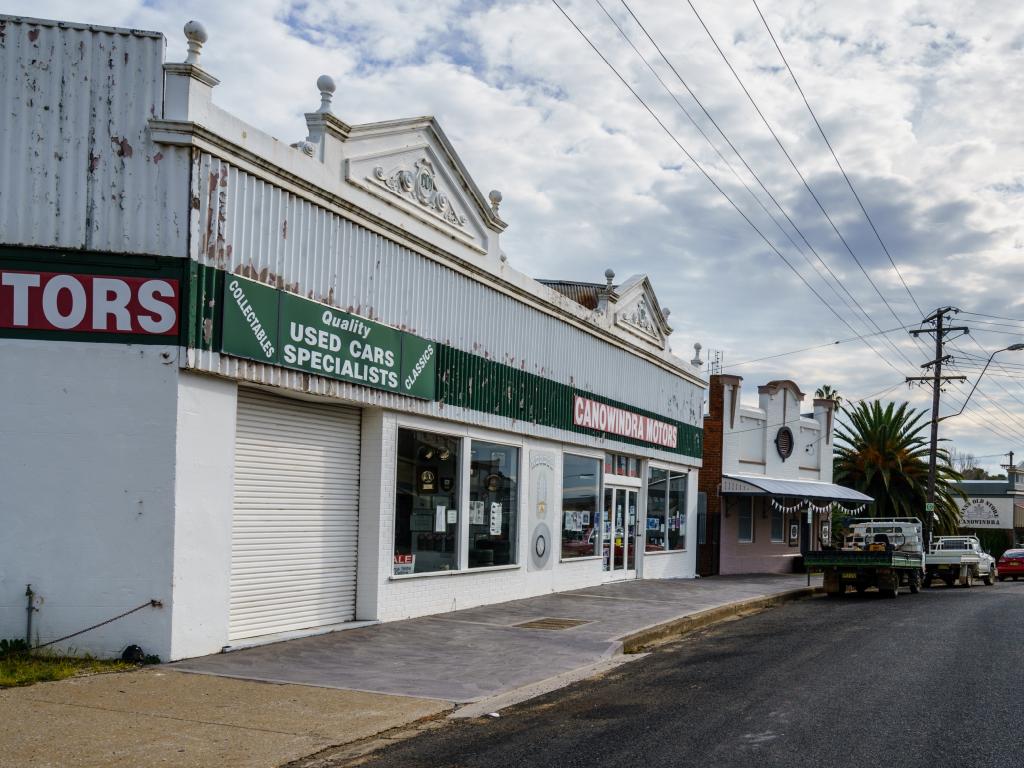 But we are getting ahead of ourselves, first and foremost we need to understand that the Holden is "Australia's own car". The Holden company began back in 1852 when an intrepid gentleman named James Alexander Holden boarded a ship and headed away from England's green and pleasant land sailing around Cape Horn to land in South Australia. In 1856 he established a saddlery company called J.A. Holden & Co in the South Australian capital city of Adelaide. We can appreciate just how pioneering this was when we realize that the colony of South Australia had only been established in December of 1836. So J.A. Holden arrived there a short sixteen years after the first British settlement there, and established his saddlery company in the twentieth year of the colony. In 1885 Holden was joined by a Mr. Frost and the company became known as Holden & Frost Limited progressively building their business so that by 1913 they were building motorcycle side-cars and beginning to create coachwork for motor car chassis, and in 1919 following on from World War I became Holden's Motor Body Builders Limited.
By 1923 Holden Motor Body Builders Ltd. were building 12,000 car bodies per year and continued to prosper up until the Great Depression which caused production to drop by ninety percent. It was at this time the company was purchased by General Motors and became General Motors-Holden's Limited.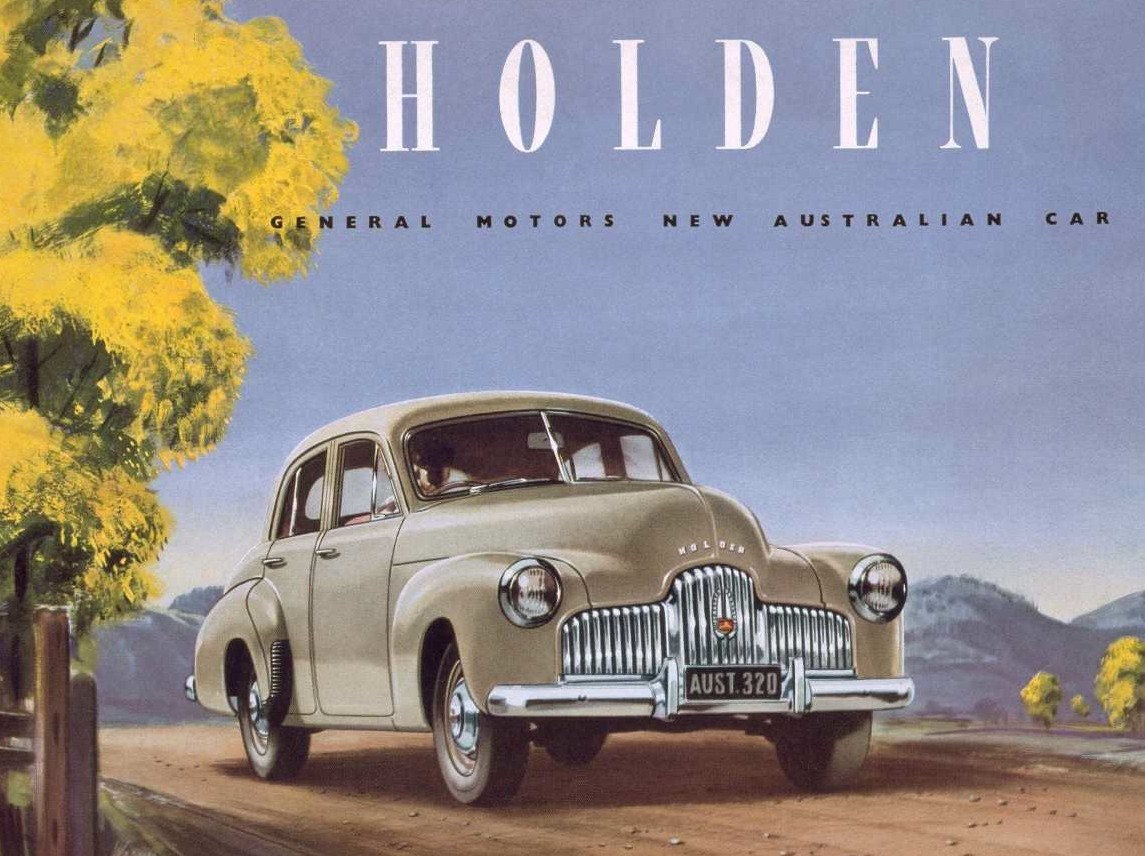 After the Second World War General Motors Holden set about creating Australia's own car. The design was done in Australia although based on a Chevrolet prototype that had never entered production. It was simply called the Holden although it's factory designation had been the 48-215 and it appeared in 1948.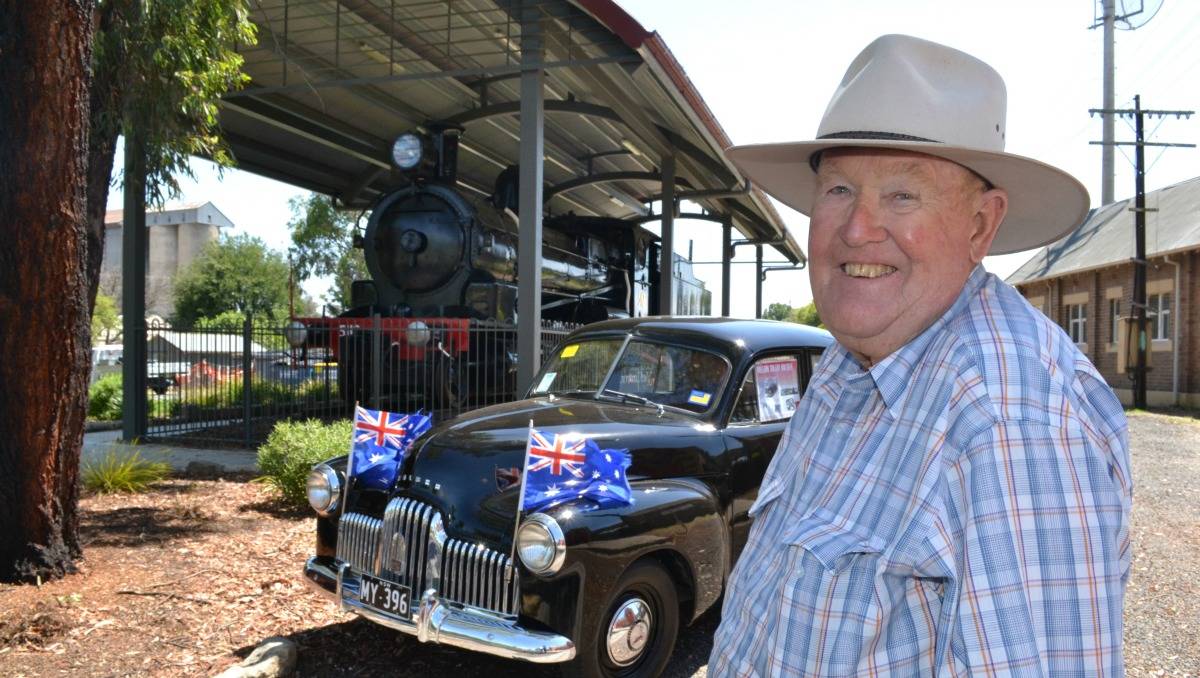 Australia was and still is a nation with strong primary industries needs and the people of the outback were soon clamouring for a utilitarian vehicle based on the Holden. General Motors Holden were happy to oblige and in 1951 the utility model was introduced. Australians found that "utility" was a word containing far too many syllables so they promptly shortened that to "ute" and these cars have been referred to as a ute ever since.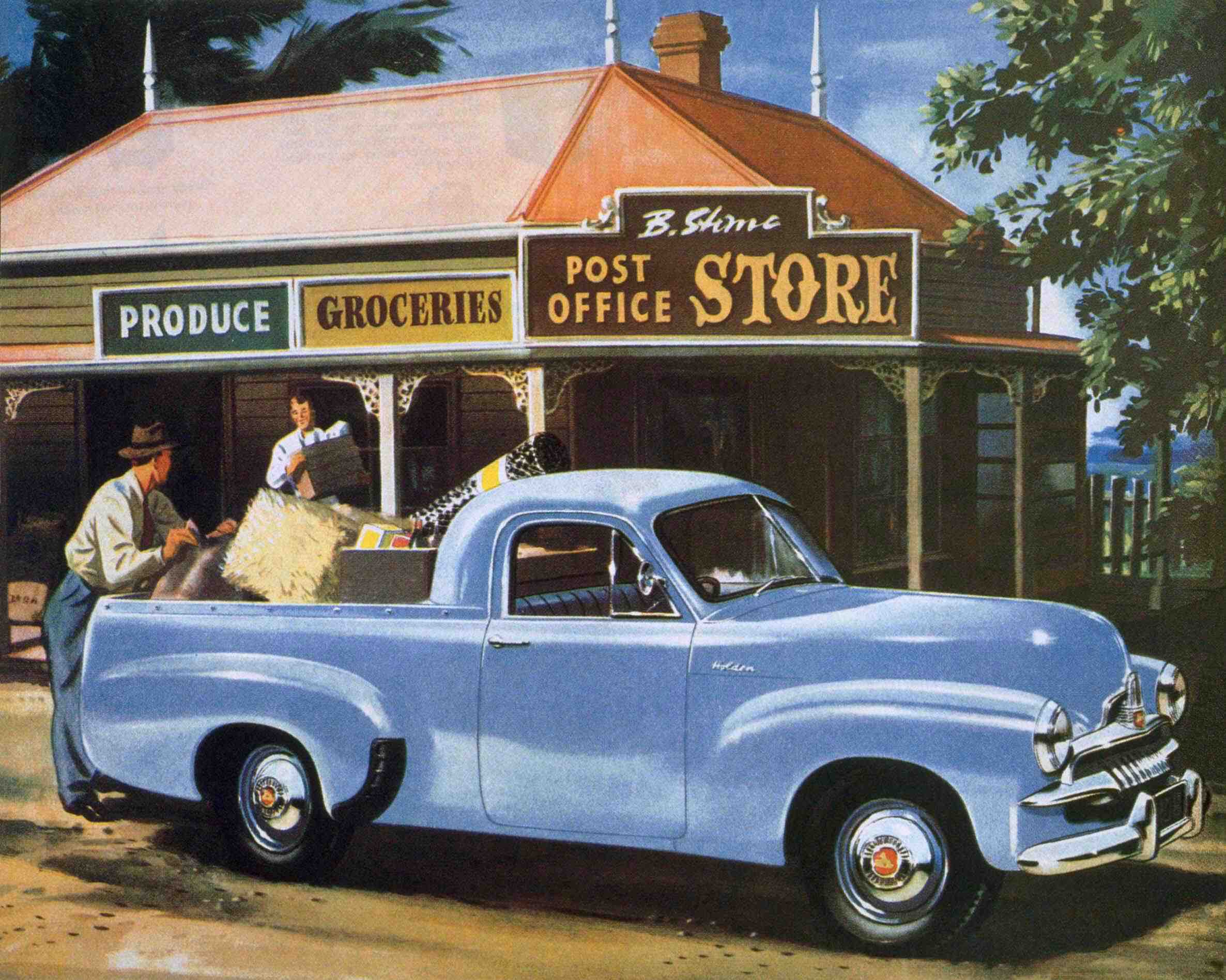 From there on Holden models expanded to include panel vans and then in later models station wagons were created to make for family friendly travel which could include the family dog in the back. The Holden became the iconic Australian car, often in white, so if you wanted to drive around in Australia and remain completely incognito your best choice of car would be a white Holden.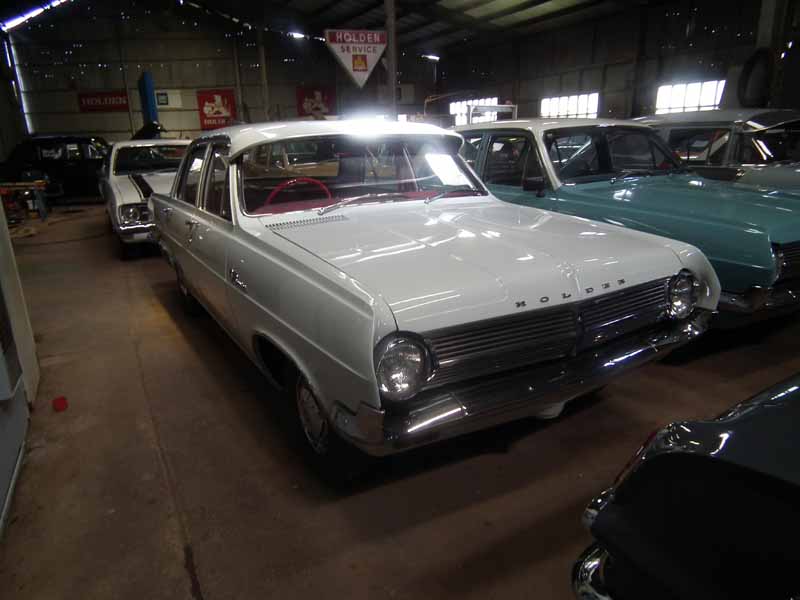 One of the most extensive collections of Holden cars ever assembled belongs to an ex Holden dealer named Charlie McCarron. Charlie McCarron's collection is located in his old Holden dealership in the country town of Canowindra in the state of New South Wales. (Note; Canowindra is another one of those words that Australians decided had too many syllables so it is actually pronounced "canowndra".) The collection includes the forty sixth Holden ever to have rolled off the production line and examples of most of the iconic models the company has ever produced. Up to this year Charlie has been unwilling to sell any of the cars in his collection and has been happy to keep them protected in a dry garage workshop environment as a Holden museum. However he is getting on in years and has decided that this year he will part with the entire collection. So if Jay Leno would like to add a new Australian section to Jay Leno's garage this is the opportunity to accomplish that. Otherwise if you don't happen to be Jay Leno but would like to acquire an instant and quite complete Holden collection then this is your chance to do just that.
Pictures cannot fully show the extent of this collection of over sixty cars but a full listing is available at the web site of the auctioneer Burns & Co. which you will find if you click here.
This is a collection of cars that were common in Australia but very uncommon elsewhere in the world. The cars are iconic symbols of the history of Australia and the culture that has grown up there. This auction is a once in a lifetime opportunity to acquire a collection such as this.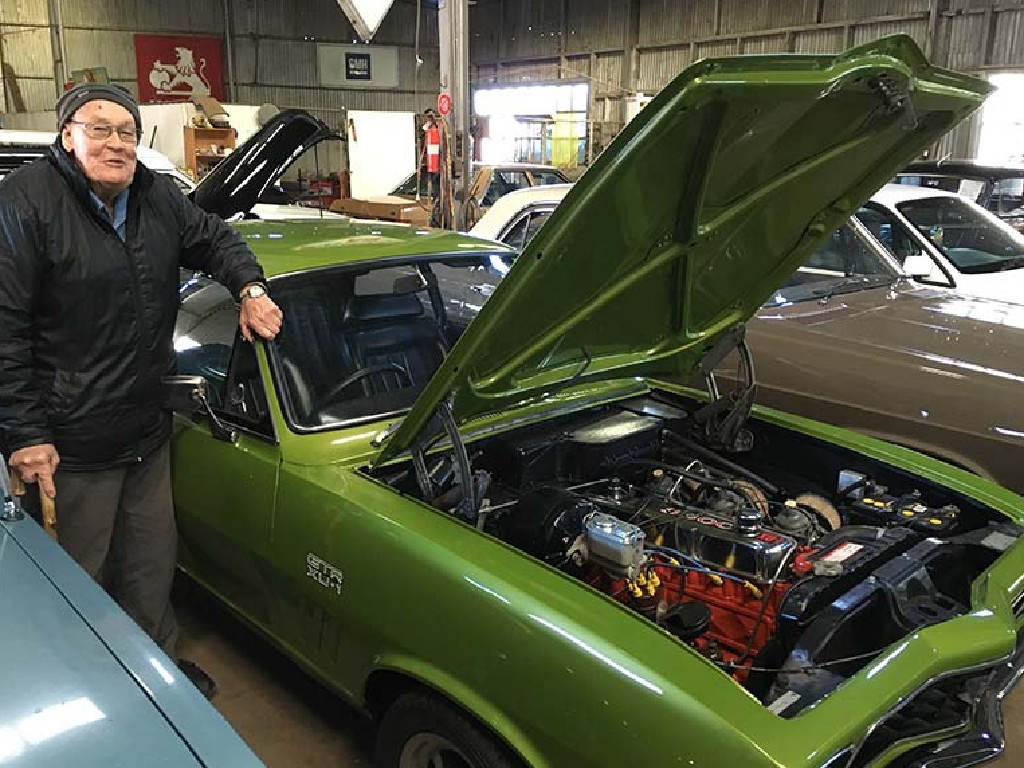 (Feature image at the head of this post courtesy oldholden.com and Reader's Digest).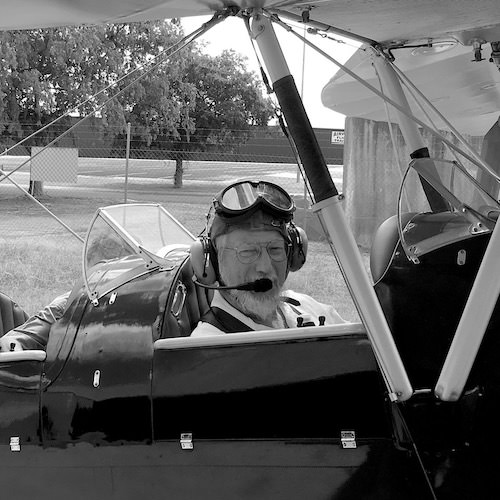 Jon Branch is the founder and senior editor of Revivaler and has written a significant number of articles for various publications including official Buying Guides for eBay, classic car articles for Hagerty, magazine articles for both the Australian Shooters Journal and the Australian Shooter, and he's a long time contributor to Silodrome.
Jon has done radio, television, magazine and newspaper interviews on various issues, and has traveled extensively, having lived in Britain, Australia, China and Hong Kong. His travels have taken him to Indonesia, Israel, Italy, Japan and a number of other countries. He has studied the Japanese sword arts and has a long history of involvement in the shooting sports, which has included authoring submissions to government on various firearms related issues and assisting in the design and establishment of shooting ranges.