The 1972 Chevrolet Corvette was an interesting car, but it was a car that would respond nicely to some well thought out improvements. The original shark nosed Corvette was a car that set whole new standards for American car aesthetics. But what if someone decided to gently improve on those aesthetics and significantly improve the technical design and construction? In what might best be described as a labour of love someone has done just that with a 1972 Chevrolet Corvette and produced something that is at once unique and extraordinary.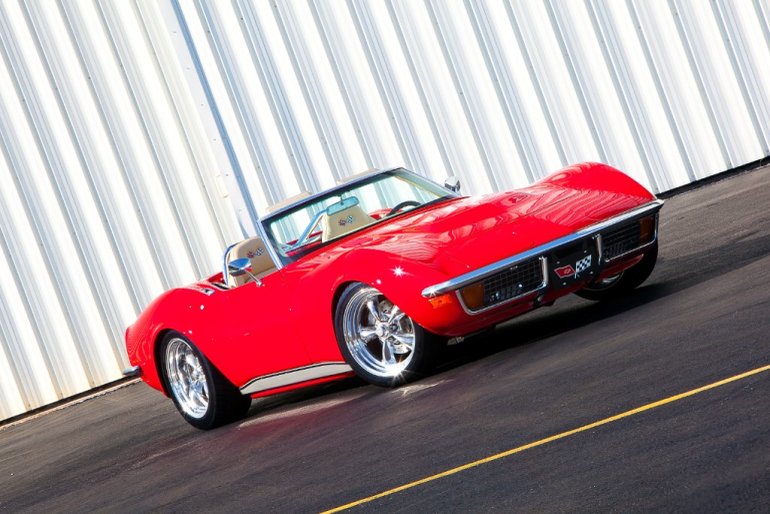 The car that has been created is a car that is guaranteed to turn heads not simply because of its appearance, but because of the dramatic changes lurking under the body work.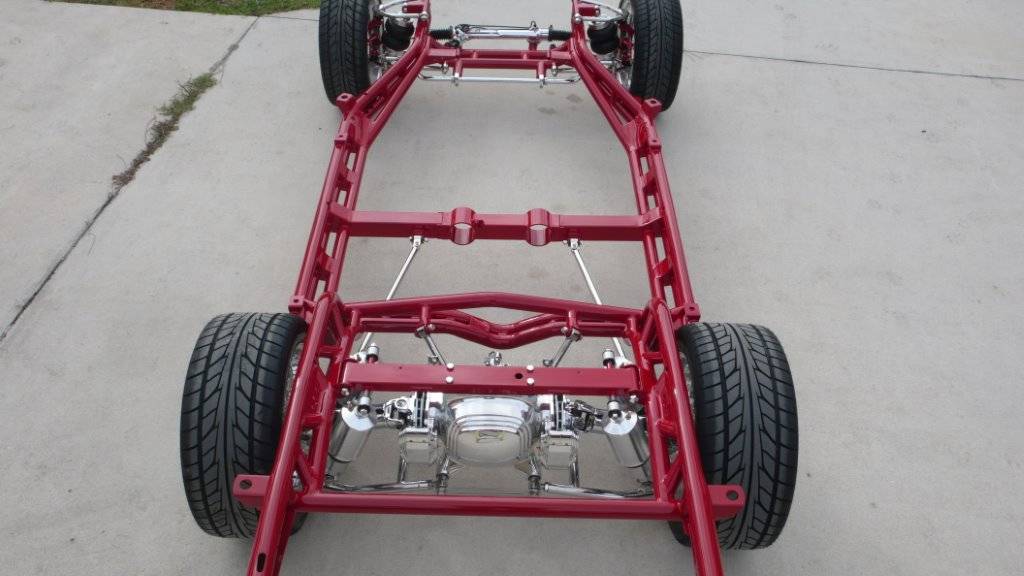 A new chassis has been created and a new suspension with components by Heidt's. This includes their Super Ride fully independent suspension with inboard disc brakes and a Ridetech air suspension system which enables adjustable ride height.
The front suspension is also, of course fully independent and air adjustable.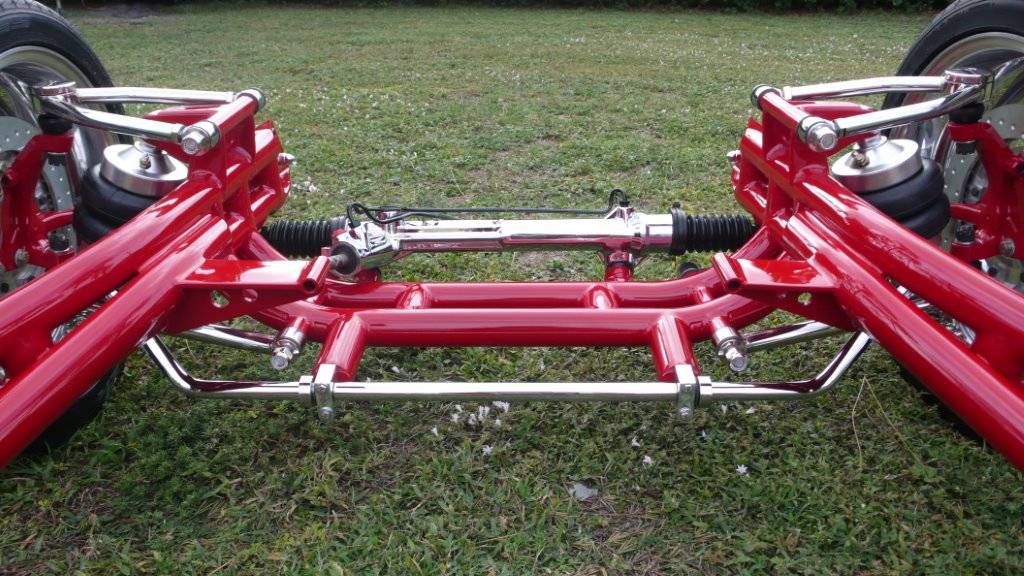 The engine is a supercharged LS2 mated to a six speed manual transmission, a "real" gearbox, not a paddle shift, so the driver can fully enjoy the six speed transmission experience.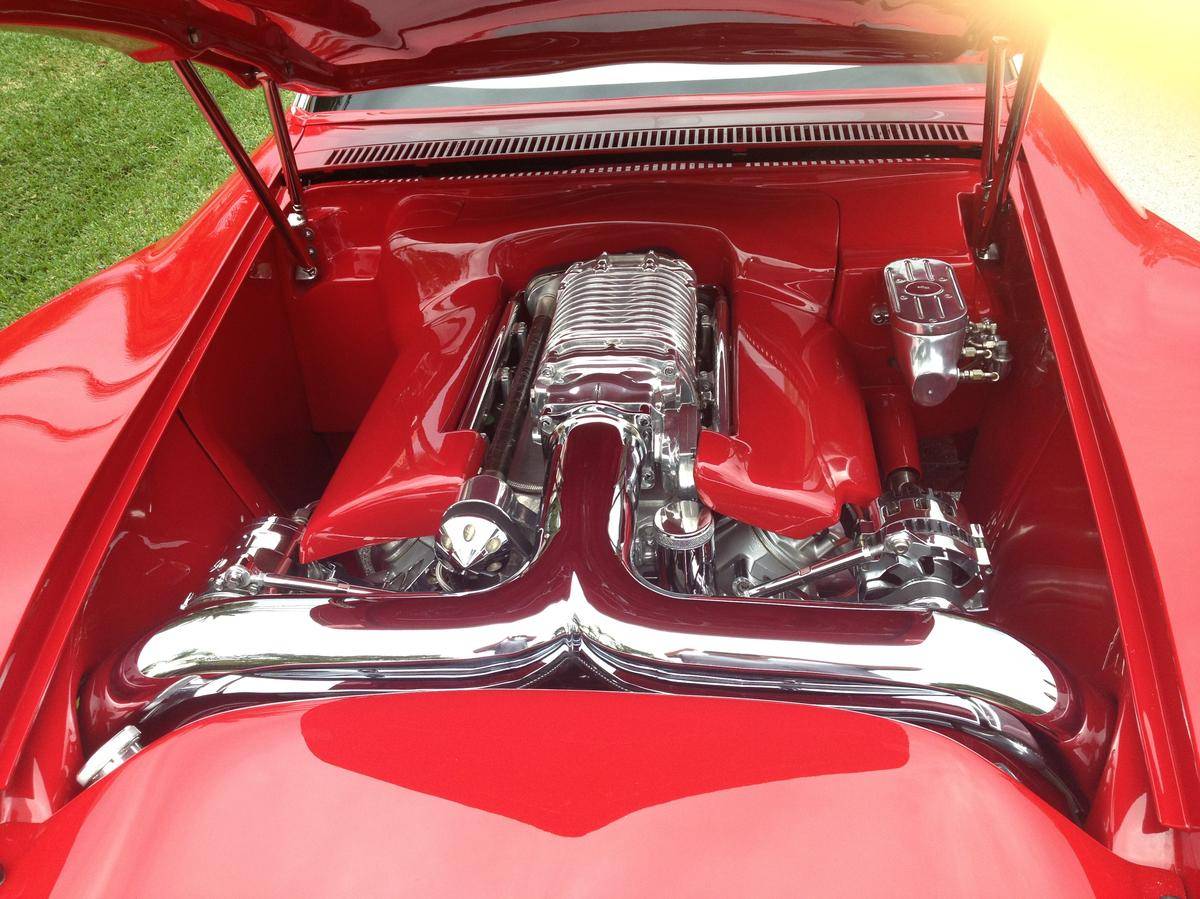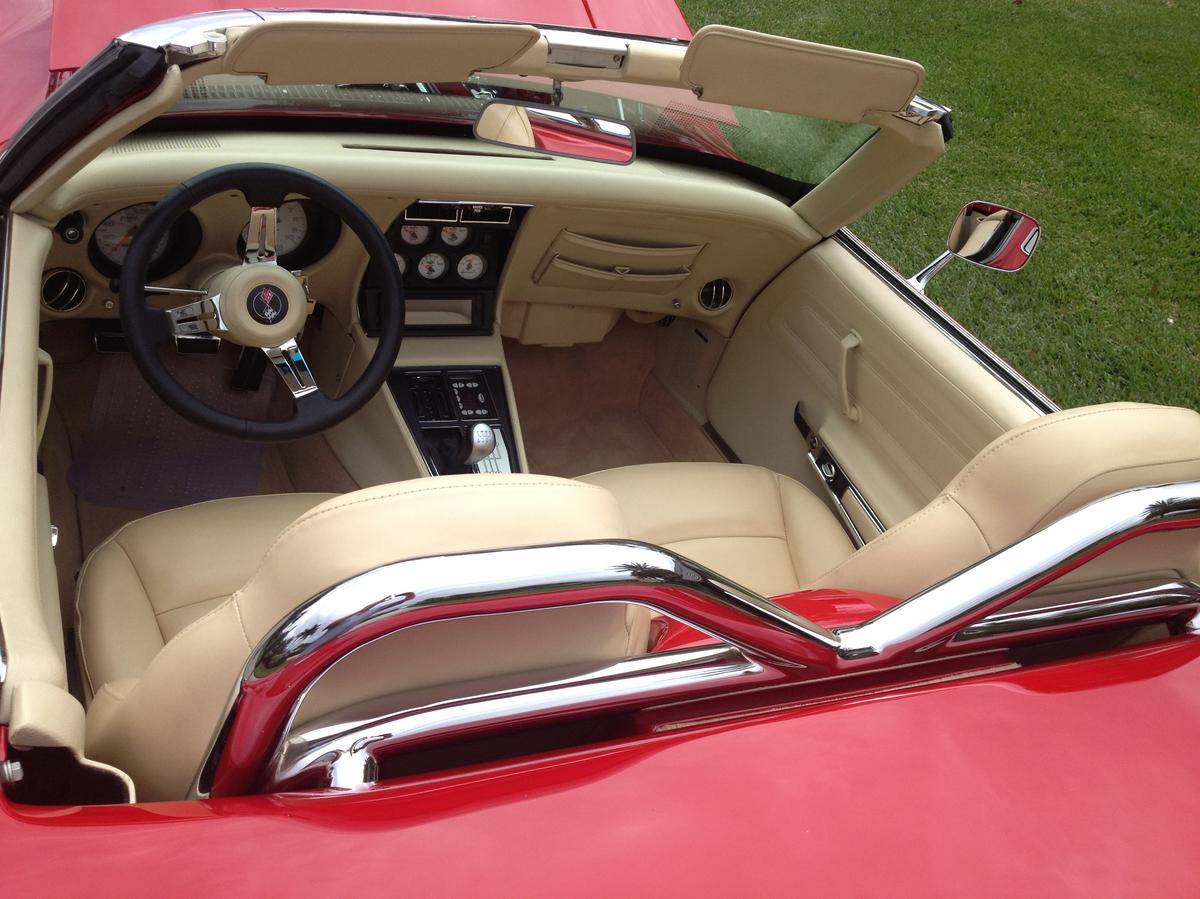 In short. this is a car that is likely to get you reaching for your cheque book, if you have a cool US$250,000 available that you would like to part with. Or it may inspire you to dream up a wish list of things you might like to do to a barn find Corvette you've acquired for a fraction of that sum.
For those reaching for their cheque book, and for those reaching for their notebook to plan their own custom car here is the list of custom features of this car:
LS 2 Engine
6 Speed Transmission
Magna Super Charger
Tube Chassis – manufactured by SRIII Motorsports (all welds completely body worked and painted to perfection)
Suspension – Heidts Super Ride Independent Rear Suspension
Suspension – Heidts Stainless Steel front Suspension
Suspension -Air Ride Technology
Chrome Power Rack & Pinon
Billet Serpentine System by Street Performance
Electric Doors
Electric Power Windows
Electric Power Brakes
Brakes – Front Disc by Wilwood
Brakes – Rear In-Board by Wilwood
Stainless Steel Fuel Tank by Rock Valley
Vintage Air System
Wheels – Billet Aluminum Torque Thruster II (Front 17" / Rear18") by American Racing
Auto Meter Gauges
Stainless Steel Headers – Chromex by Street Performance
Fabricated Items: The following parts were fabricated (hand-made) – one off items
Custom Made Stainless Steel Exhaust System – Chromex by Street Performance
Custom Made Fiber Glass Fender Well Engine Bay Panels
Custom Made Fiber Glass Rear Engine Bay Panels
Custom Made Fiber Glass Engine Covers
Custom Made 4" Air Intake System (Chrome)
Custom Made Radiator Cover (Chrome)
Custom Made Electric Hood Actuators
Custom Made Stainless Steel Hood Strut Rods
Custom Power Steering Reservoir (Chrome)
Custom Made Roll Bar (Chrome)
C6 Power Seat – Modified
Custom Made Fiber Glass Center "Waterfall" Console
Custom Made Fiber Glass Speaker Box
Custom Made German Quality Carpet
Front & Rear Bumpers re-designed to fit (Chrome)
Custom Leather Color Interior
Custom PPG Exterior Paint
You will find the Hemmings sale page for this car if you click here.
You will find the car's home page if you click here.
And the YouTube video can be found if you click here.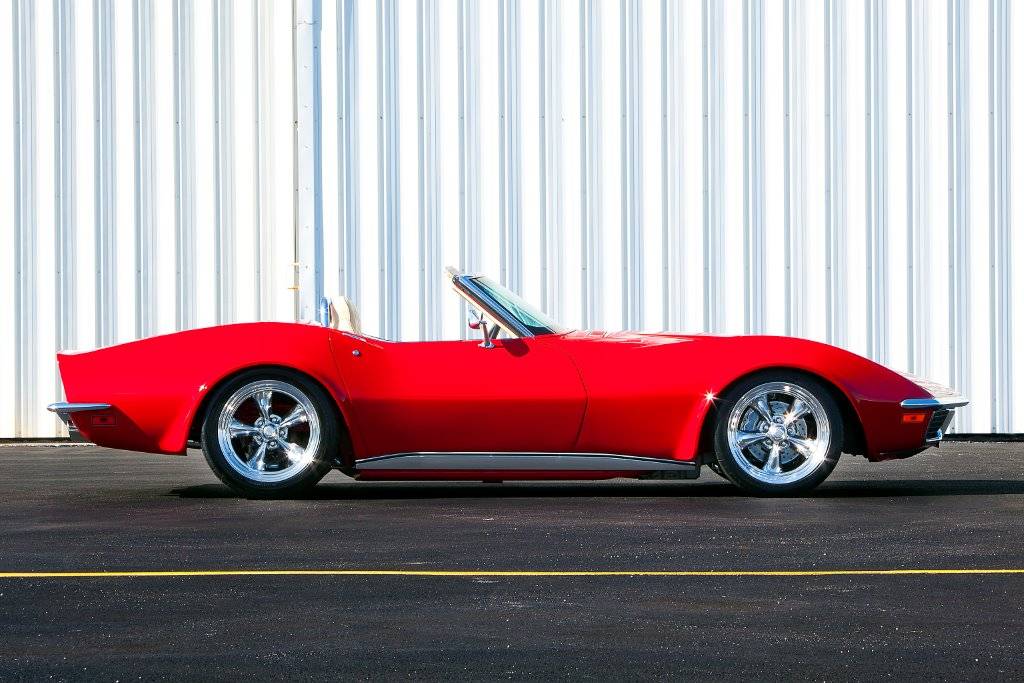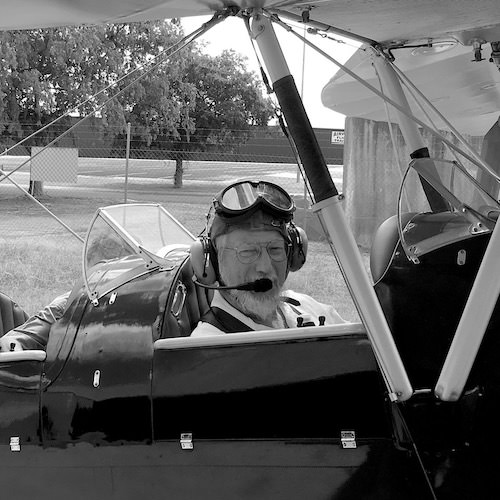 Jon Branch is the founder and senior editor of Revivaler and has written a significant number of articles for various publications including official Buying Guides for eBay, classic car articles for Hagerty, magazine articles for both the Australian Shooters Journal and the Australian Shooter, and he's a long time contributor to Silodrome.
Jon has done radio, television, magazine and newspaper interviews on various issues, and has traveled extensively, having lived in Britain, Australia, China and Hong Kong. His travels have taken him to Indonesia, Israel, Italy, Japan and a number of other countries. He has studied the Japanese sword arts and has a long history of involvement in the shooting sports, which has included authoring submissions to government on various firearms related issues and assisting in the design and establishment of shooting ranges.