If we compare the body styles of the four door Mercedes 300 SE sedan and coupé of the W112 series we see the impact of car styling to either make a car look outdated, or to make the car graceful and eye catching. The Mercedes 300 SE of the W112 series were produced in four door sedan form from 1961-1966 and in coupé form from 1962-1967. But it is the coupé that is the car that even now in this twenty first century catches the eye and makes people exclaim "they don't make them like they used to".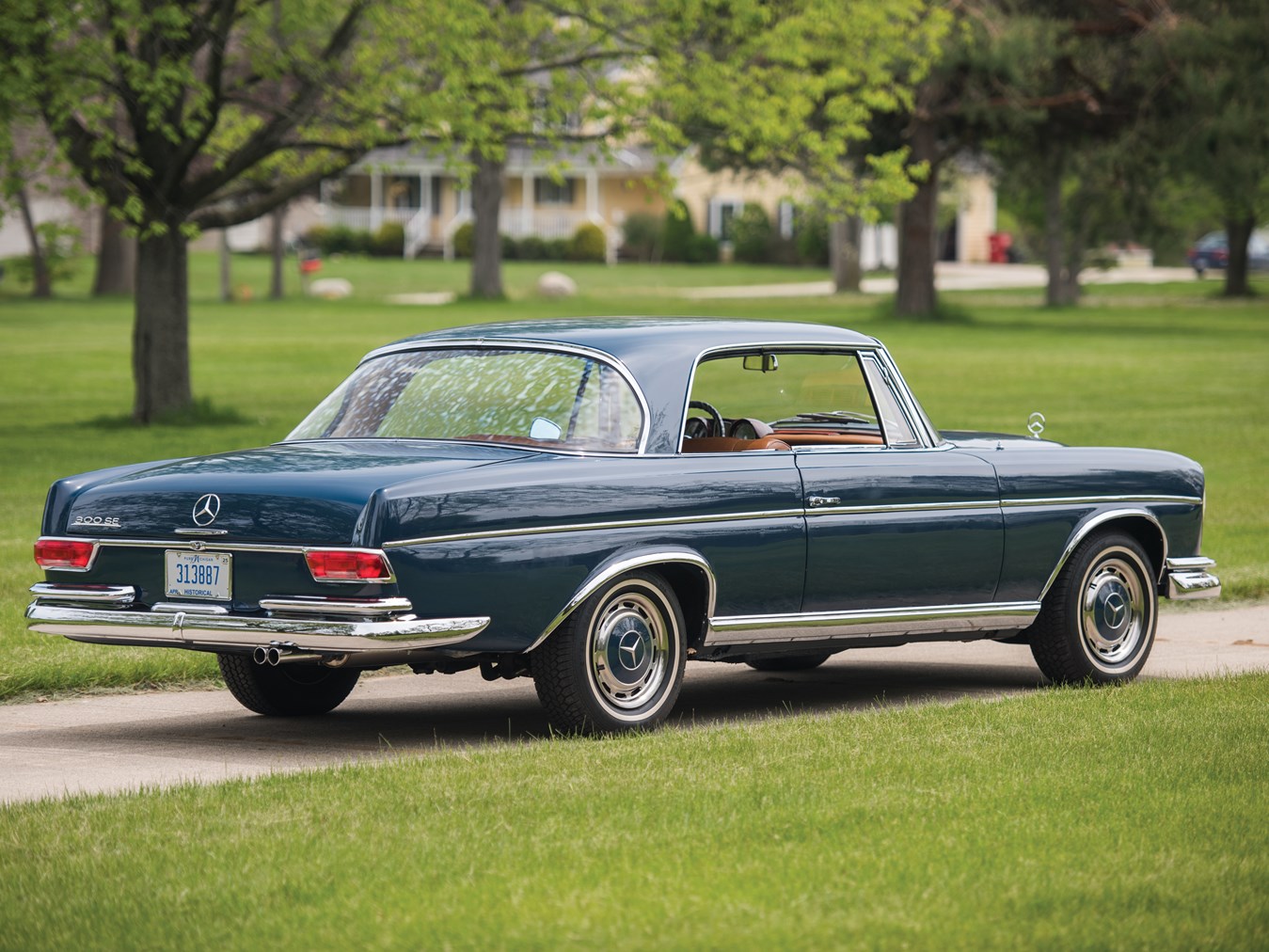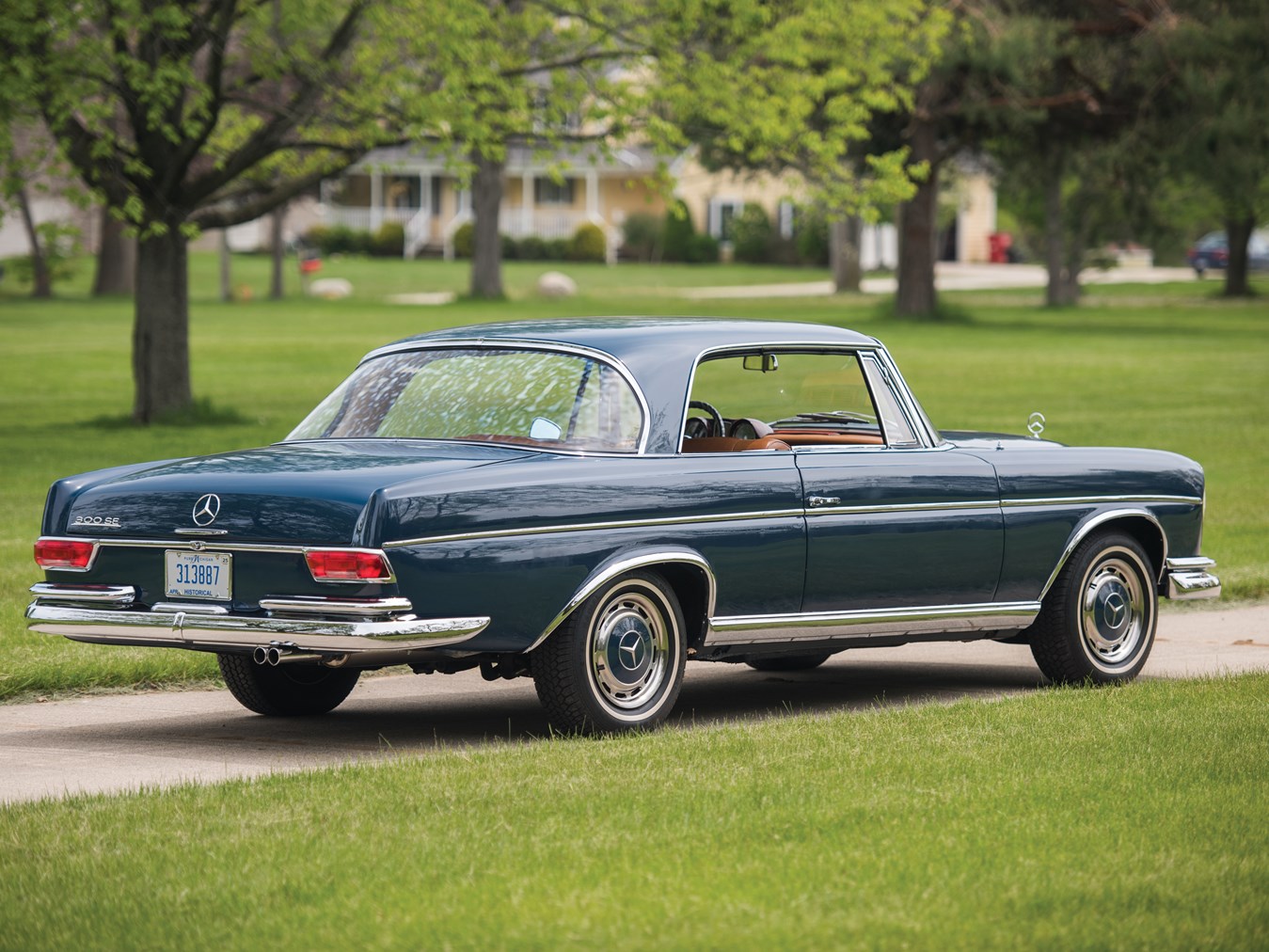 The styling work on the two door Mercedes 300 SE was done by Frenchman Paul Bracq who is famous for his design work on the Mercedes-Benz 600, and on the pretty Mercedes-Benz 230SL/250SL/280SL roadster. His design work has given the Mercedes models he has worked on a timeless quality. Park one next to a modern Mercedes and the clean classic lines stand out with a clean dignity, a classic elegance.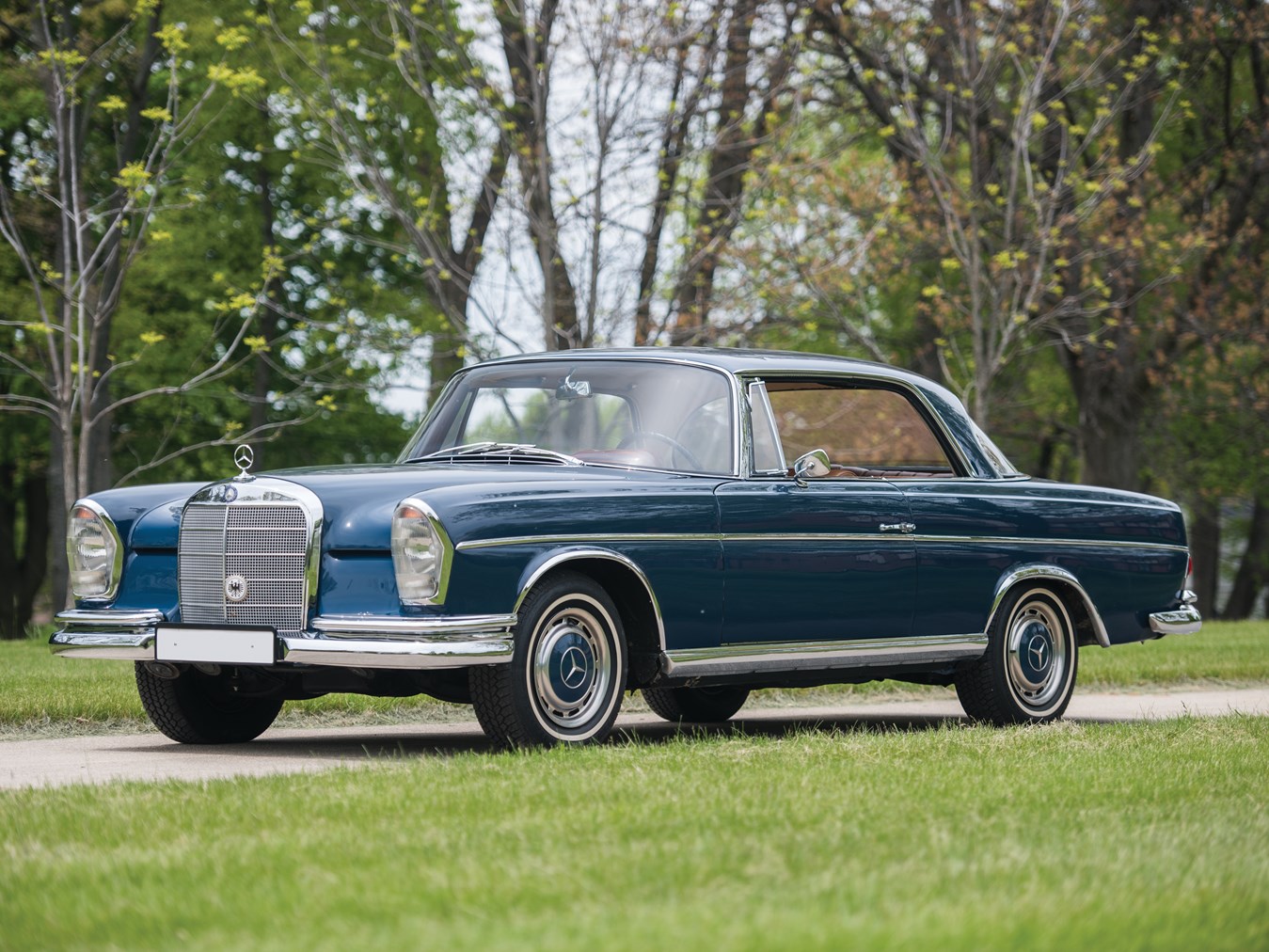 For a connoisseur of the classic Mercedes-Benz this car stands out as an iconic design, perhaps the iconic design of the post war period.
Introduced in 1962 the Mercedes-Benz 300 SE coupé was powered by the M189 in-line six cylinder engine producing 185bhp and giving the car a top speed of around 190km/hr for the manual transmission model and slightly less for the automatic.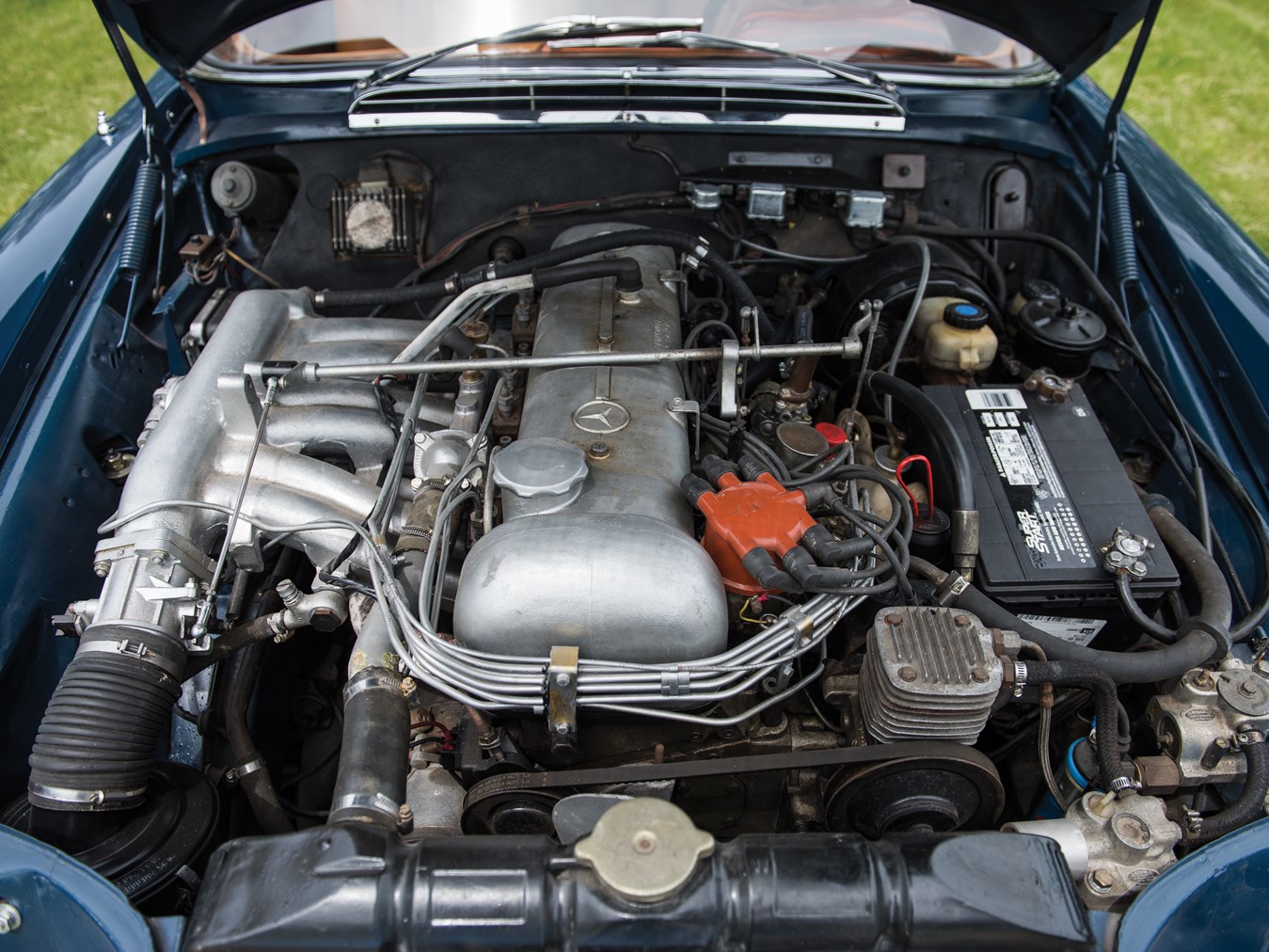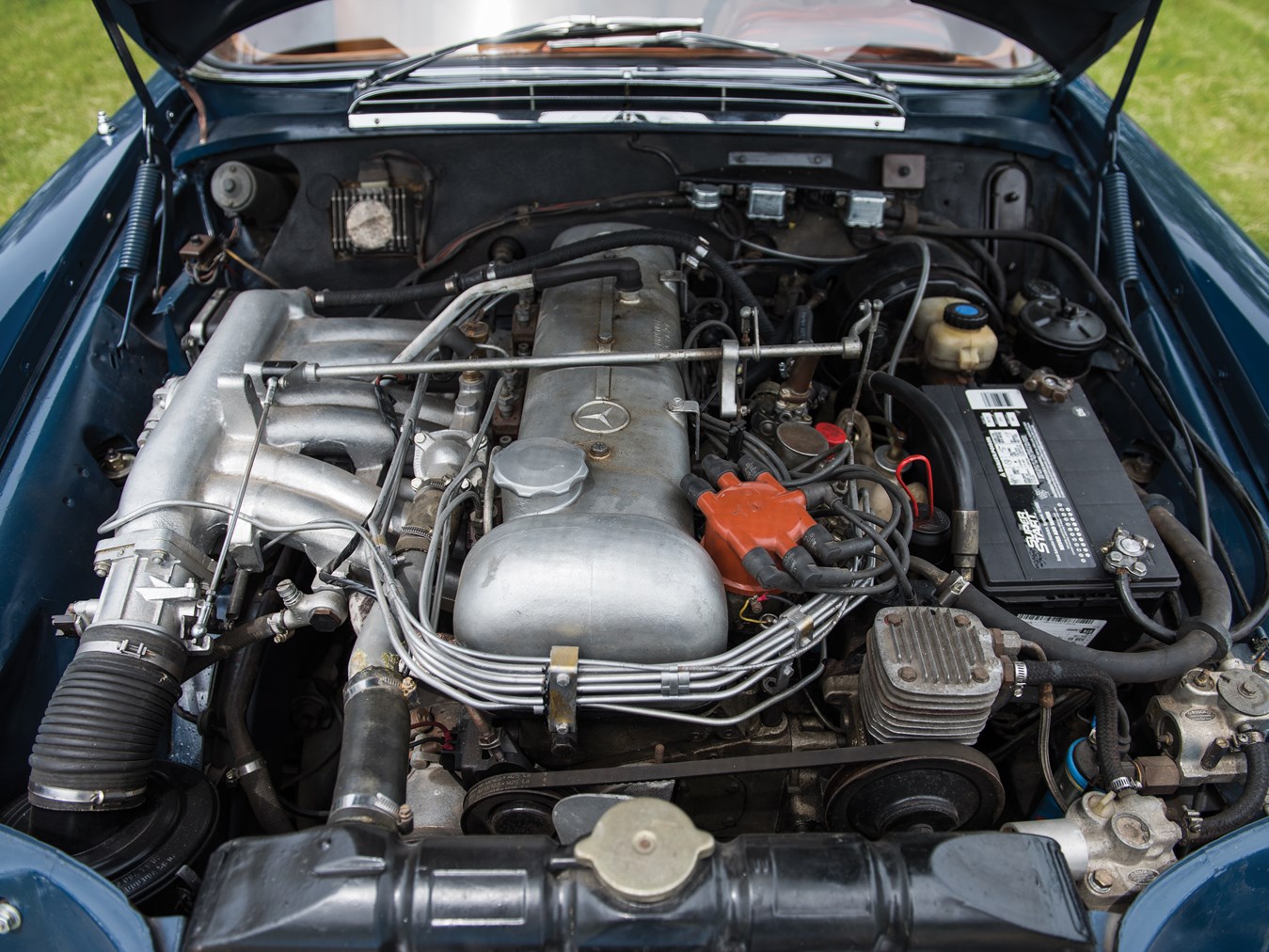 The suspension of the car featured a self leveling air suspension with an independent front and swing axles at the rear. The car was created as a luxury car with power steering and automatic transmission as standard and a four speed manual gearbox available as an option for the person who really wanted a sports driving experience. The manual gearbox transforms the 300 SE coupé into a driver's car that can be fully enjoyed.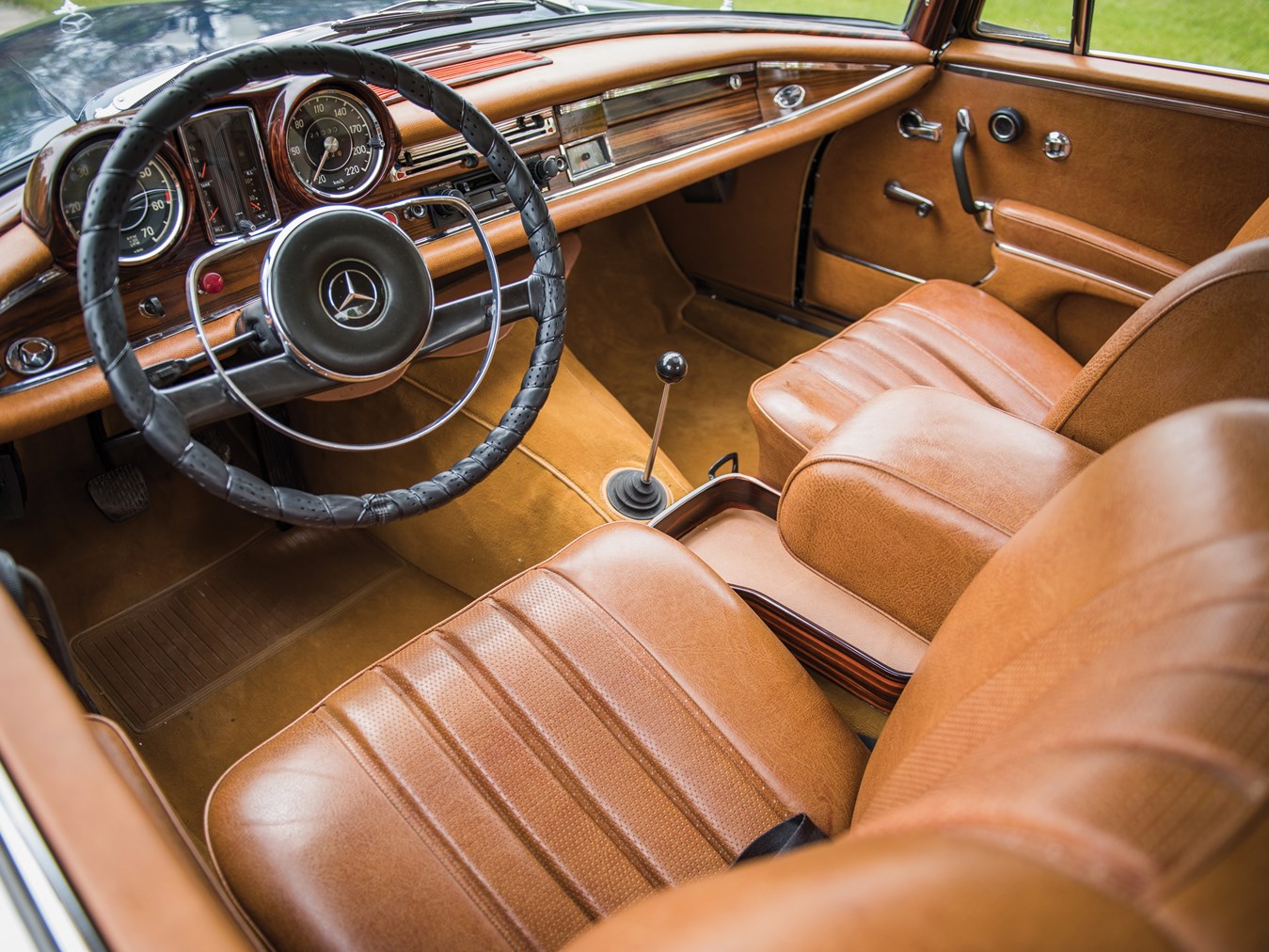 The seats of the Mercedes-Benz cars of this era were comfortable and supportive in quality leather. The use of leather adds to the impression of understated luxury, our feature car's color scheme of ocean blue with mid-tan interior is a combination that is tasteful and hard to improve on.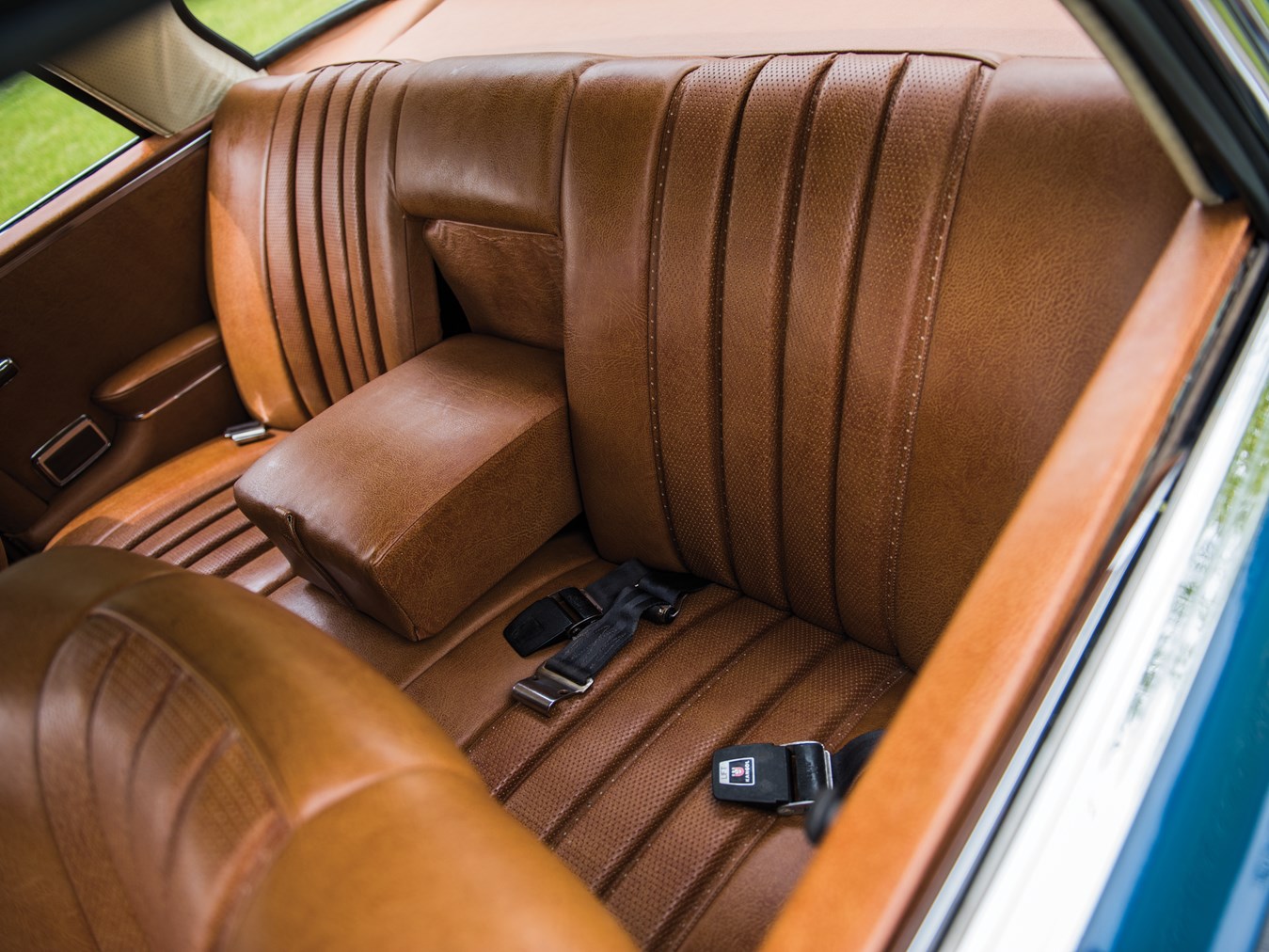 These Mercedes 300 SE of the sixties were extraordinarily good long distance cars, able to effortlessly eat up miles with the combination of the air suspension and superb seats providing high levels of driver and passenger comfort.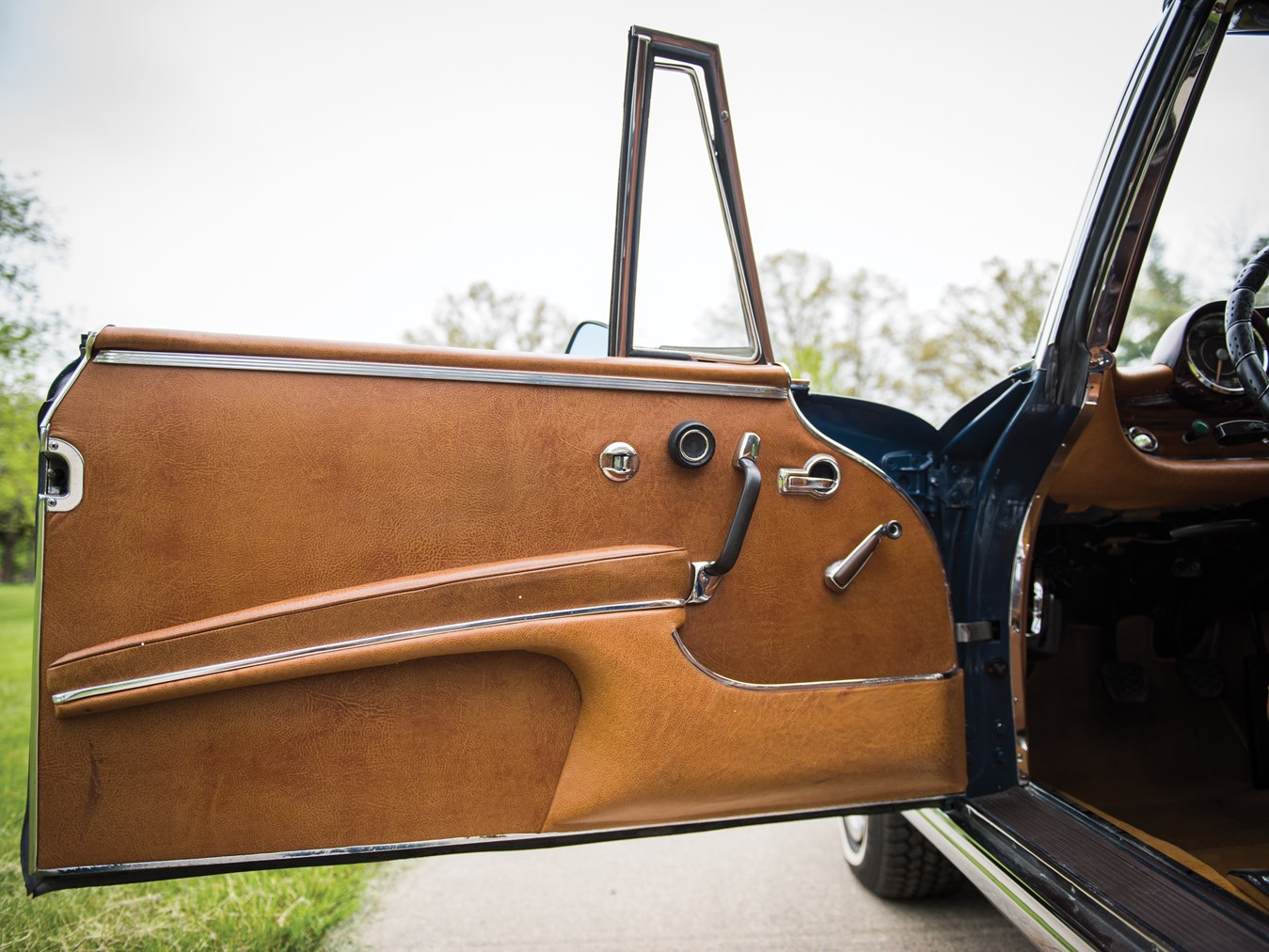 The ocean blue 1965 Mercedes-Benz 300 SE coupé we are featuring is coming up for sale by RM Sotheby's at their Motor City auction to be held in The Inn at St. John's, Plymouth, Michigan on 30th July 2016. The car is reported to have covered 75,200 miles and although it has 21,030 kilometers showing on the odometer it is known to have already turned that over once.
You will find the RM Sotheby's auction page for this car if you click here.
This is a collectors car for someone who wants a classic collectible they can drive and enjoy. A car such as this one is pretty much guaranteed to provide comfortable travel and with its manual transmission a pleasurable driving experience. It is also a thing of classic beauty. They really don't "make them like they used to".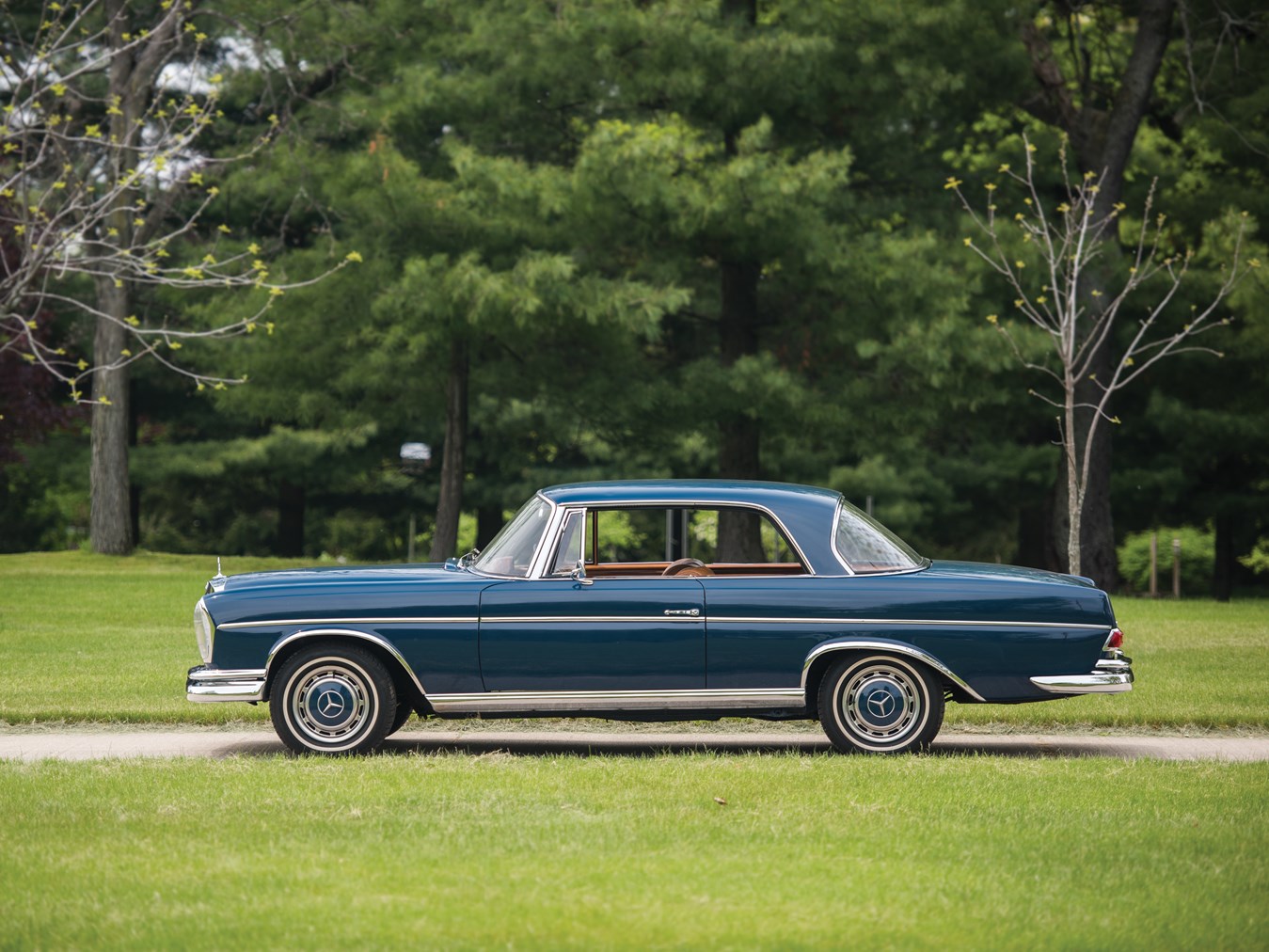 (All pictures courtesy RM Sotheby's).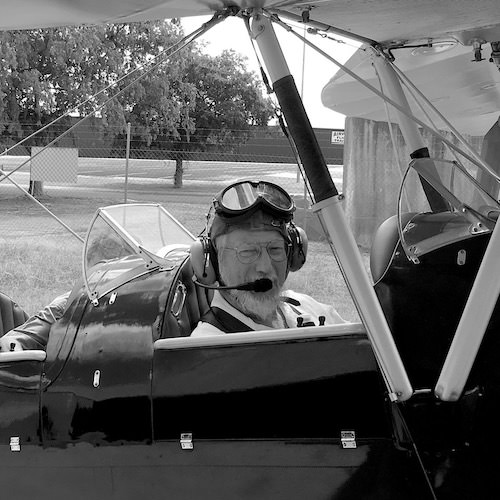 Jon Branch is the founder and senior editor of Revivaler and has written a significant number of articles for various publications including official Buying Guides for eBay, classic car articles for Hagerty, magazine articles for both the Australian Shooters Journal and the Australian Shooter, and he's a long time contributor to Silodrome.
Jon has done radio, television, magazine and newspaper interviews on various issues, and has traveled extensively, having lived in Britain, Australia, China and Hong Kong. His travels have taken him to Indonesia, Israel, Italy, Japan and a number of other countries. He has studied the Japanese sword arts and has a long history of involvement in the shooting sports, which has included authoring submissions to government on various firearms related issues and assisting in the design and establishment of shooting ranges.