Dr. Ferdinand Porsche was a creative genius who made his mark in the world of automotive design from the earliest stage of his working career. His doctoral degree was honorary but Ferdinand Porsche was a self educated engineer who managed to get a better education for himself than if he had attended a set university course. He was a pioneer of hybrid automobiles way back in 1900 when he designed the electric Lohner-Porsche and discovered that an all electric car suffered from the weight penalty imposed by the battery packs so he re-designed it as a gasoline engine/electric car using the technology that would later be used for diesel electric locomotives. Not content with that however when Ferdinand Porsche was recruited by the newly amalgamated Daimler-Benz he was set to work to create a conventional but technologically advanced sports car and his creation was the Mercedes-Benz S and its successors the SS, SSK and SSKL, cars that are amongst the most iconic Mercedes-Benz in history.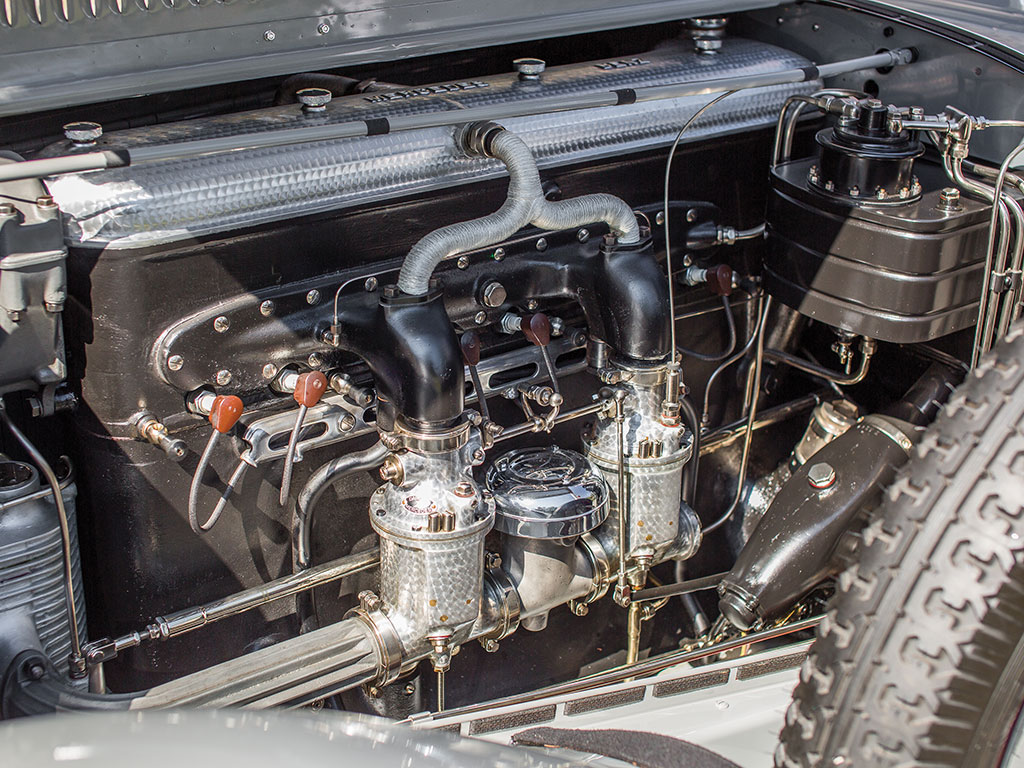 Taking on the design of the Mercedes-Benz S automobiles Ferdinand Porsche took over the legacy left him by Paul Daimler who had been his predecessor as Technical Director and Porsche set about the process of improving on Paul Daimler's design work. Ferdinand Porsche increased the engine capacity of the 6.3 liter SOHC Daimler in-line six cylinder engine to 6.8 liters (6,740cc), enlarged the valves, and upgraded the Roots type supercharger to provide a 7psi boost to the engine's aspiration only if the throttle was pressed hard down. This new version of the engine produced 120bhp at 3,000rpm whilst conventionally aspirated or 180bhp with the supercharger working. The supercharger pumped into two pressurized carburettors and the engine featured a dual ignition system with twin spark plugs per cylinder with independent ignition systems.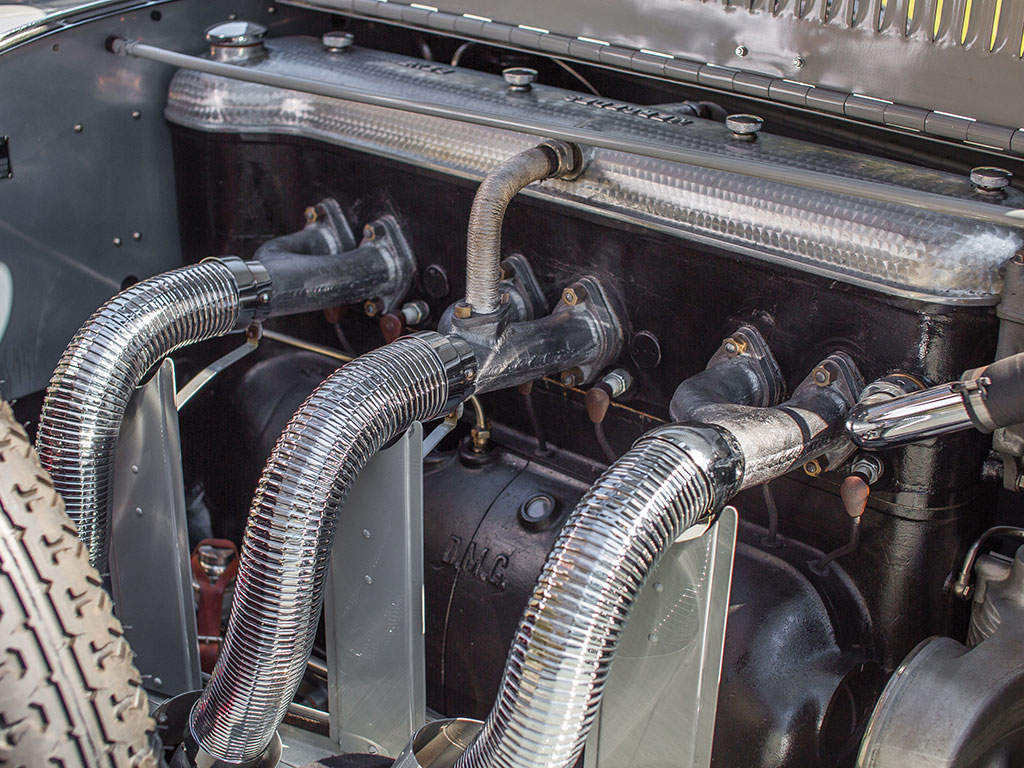 Ferdinand Porsche, assisted by Hans Nibel, and Fritz Nallinger, re-designed the chassis for the new car which became a low slung double dropped chassis with the engine and transmission being made as a unit, and mounted to the chassis so that they became a reinforcing chassis member to optimize chassis stiffness for the most efficient weight. Drive to the rear wheels was by jointed torque tube. The gearbox was a four speed unit.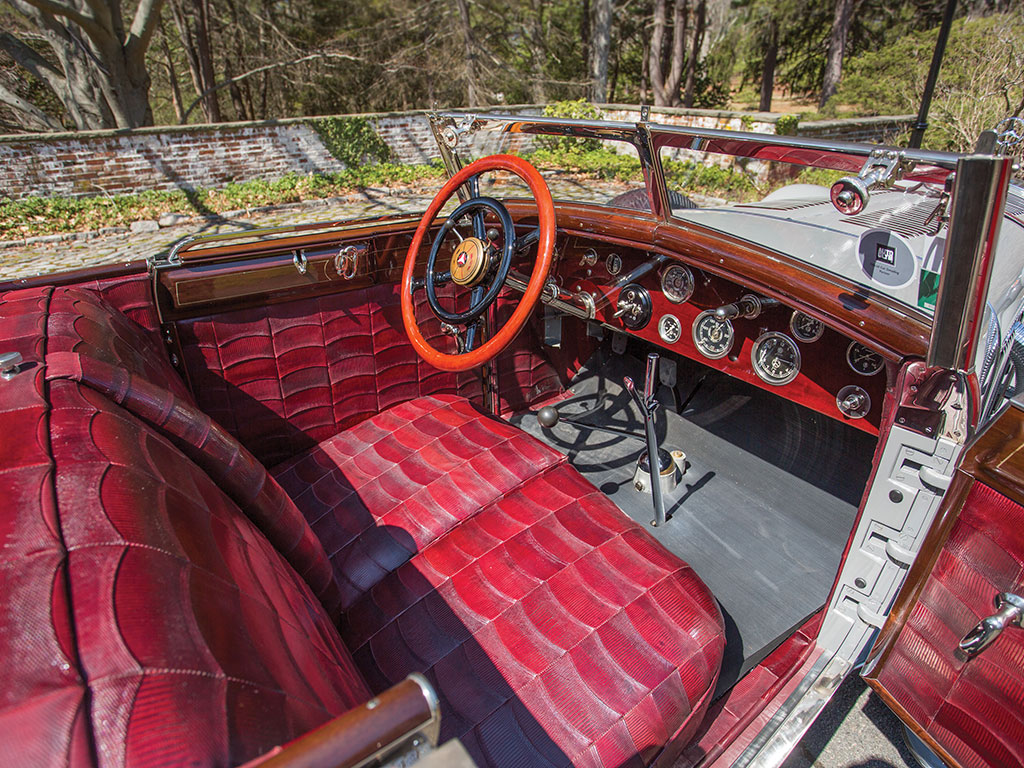 Mercedes-Benz customers could order their car with Sindlefingen coachwork or purchase a rolling chassis to be shipped to the custom coach-builder of their choice. The 1928 Mercedes-Benz 680 S in our pictures was ordered as a rolling chassis and sent to Parisian avant garde coach-builder Carrosserie J. Saoutchik. Saoutchik created a low slung two seater "torpedo" roadster body for this powerful Mercedes to suit its personality, and the interior trim was made as exotic as could be with Alpina genuine reptile leather seats and trim.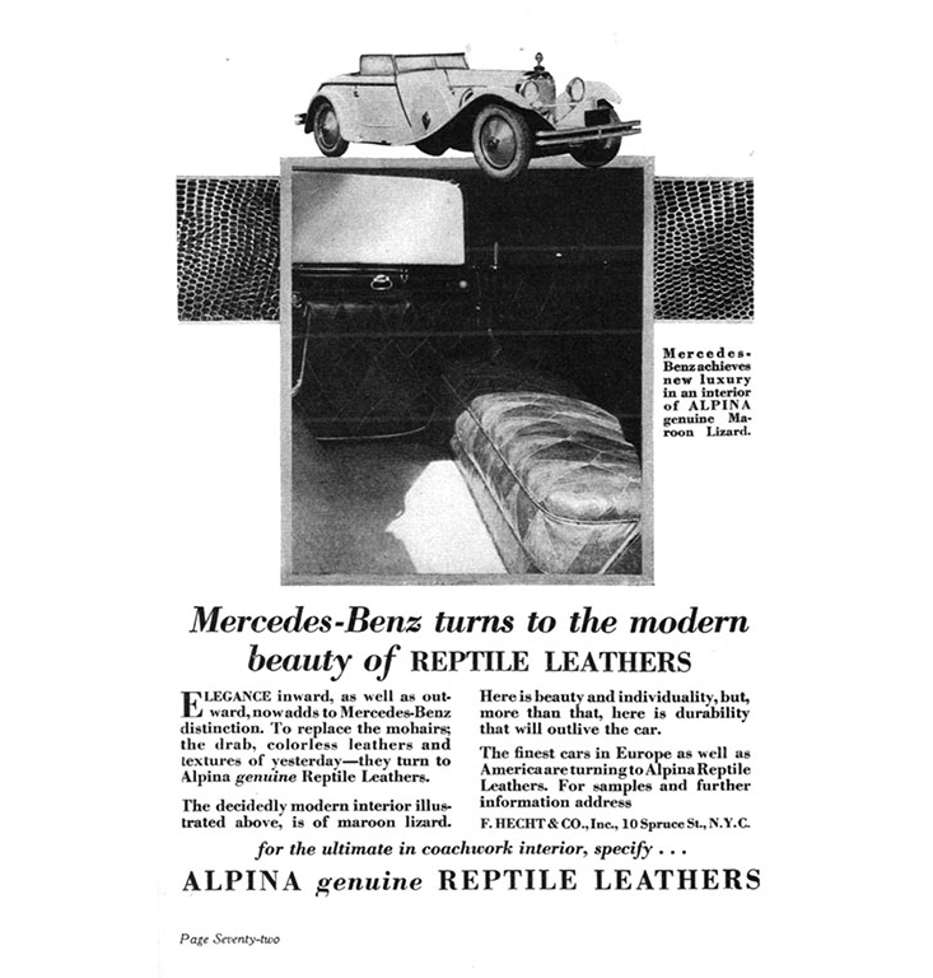 Suspension of the 680 S was conventional with a beam axle at the front with semi-elliptic leaf springs and a live axle at the rear similarly with semi-elliptic leaf springs. The four wheel drum brakes being finned and as large as the wheels permitted.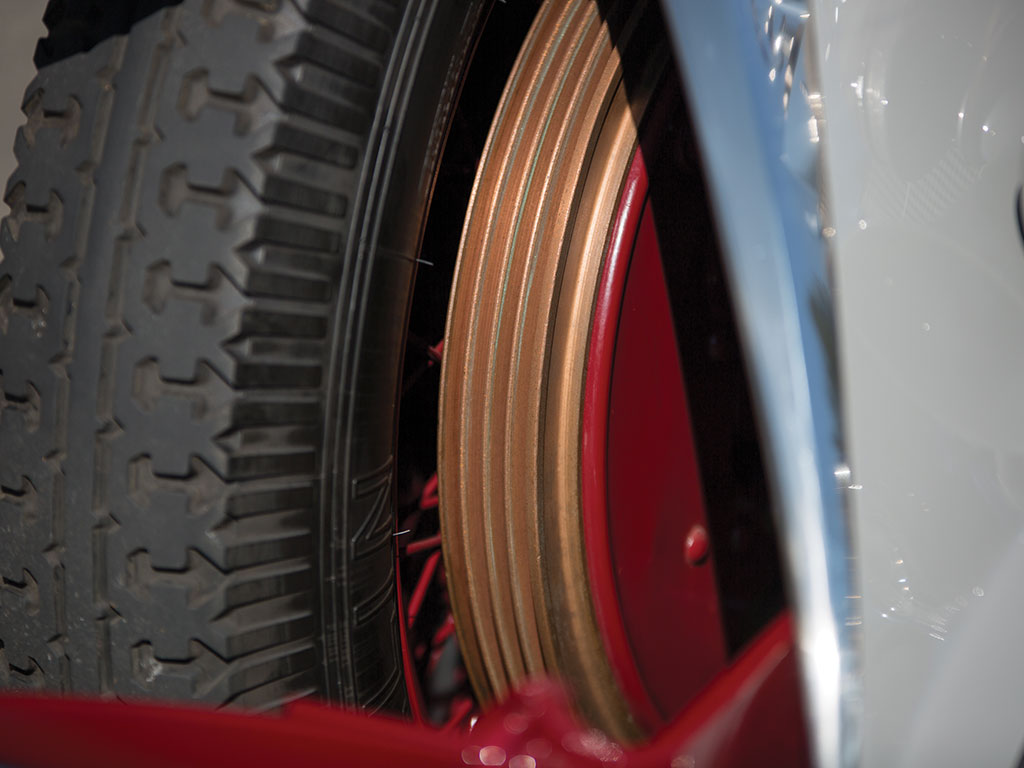 The end result of this design and construction was the building of a sports car that was effectively a racing car with a beautiful custom body and interior; a car whose Jekyll and Hyde personalities coexisted in a nicely balanced combination.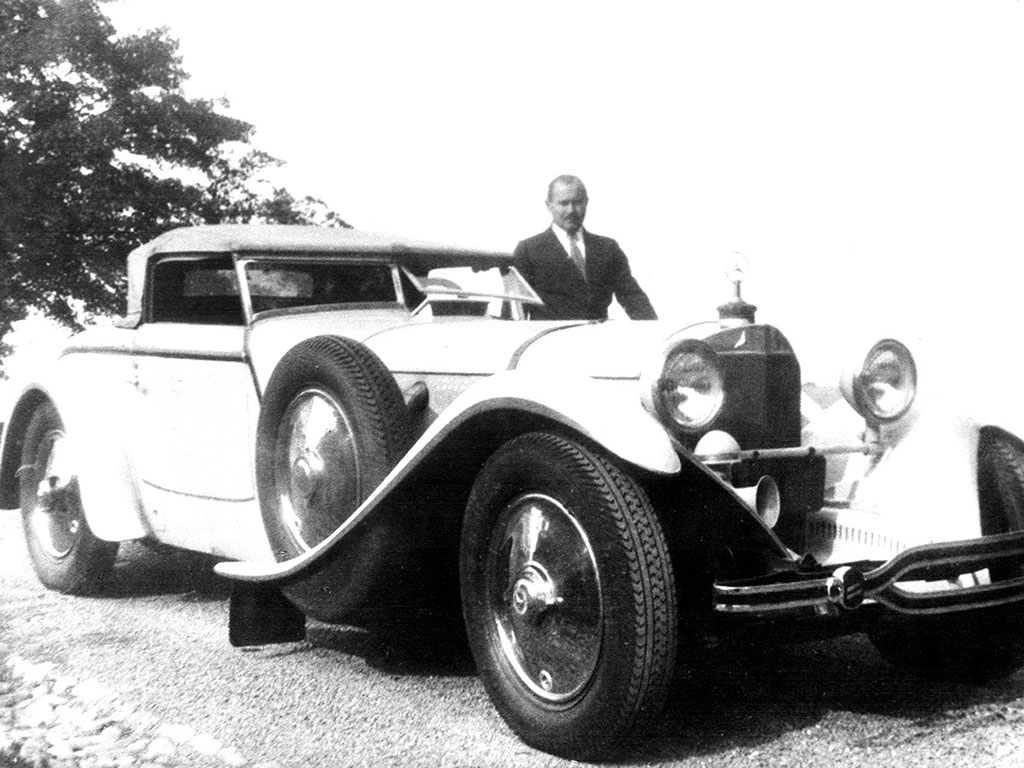 The car's first owner was Mr. Frederick Henry Bedford Jr. who was director of the Standard Oil Company. A 6.8 liter supercharged Mercedes-Benz S was a thirsty car and driven briskly one would not expect to get better than single digit fuel consumption. So it was just as well Frederick Henry Bedford Jr. had the sort of income not only to afford the big Mercedes but also to keep her happily satiated with gasoline. The 680 S was quite capable of justifying her fondness for fuel by being able to go rather more quickly than most other cars on the road which proved to be instrumental in Frederick Bedford getting married. His future wife had been going out with another gentleman but Frederick was able to steal her away in the big Mercedes and leave her previous beau in the dust. As we said earlier, this car has something of a Jekyll and Hyde personality but in the nicest possible way.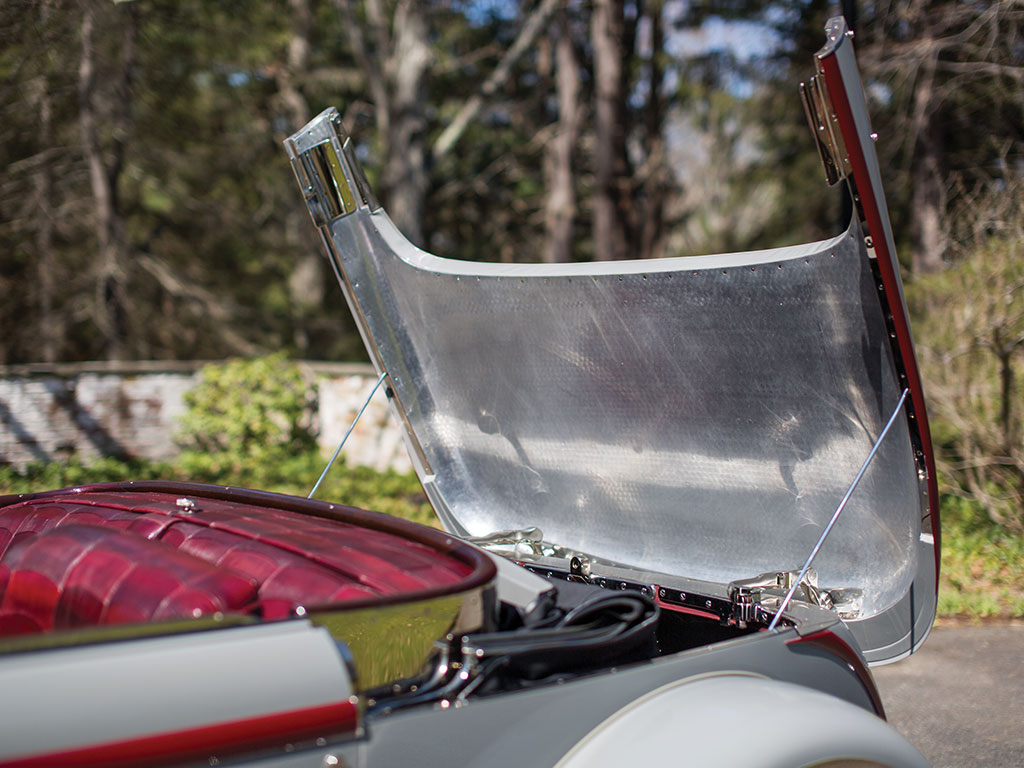 The Mercedes-Benz 680 S with custom coach-work by Saoutchik of Paris is an outstanding example of Ferdinand Porsche's work during his time with Daimler-Benz before he started his own company. It is a car that combines a design heritage of some of the greatest names in automotive history including not only Dr. Porsche but also Paul Daimler, Hanz Nibel and Fritz Nallinger not to mention Jakob Saoutchik. This beautifully restored and highly original car is coming up for auction by RM Sotheby's at their Villa Erba sale to be held on May 27th, 2017 at Villa Erba, Lake Como, Italy, and will be held in partnership with the Concorso d'Eleganza Villa d'Este.
You will find the sale page for this car with further information concerning its providence and history if you click here.
This is a car that has a history of being much appreciated by its past owners. No doubt it will prove to be a source of just as much pleasure for its new owners.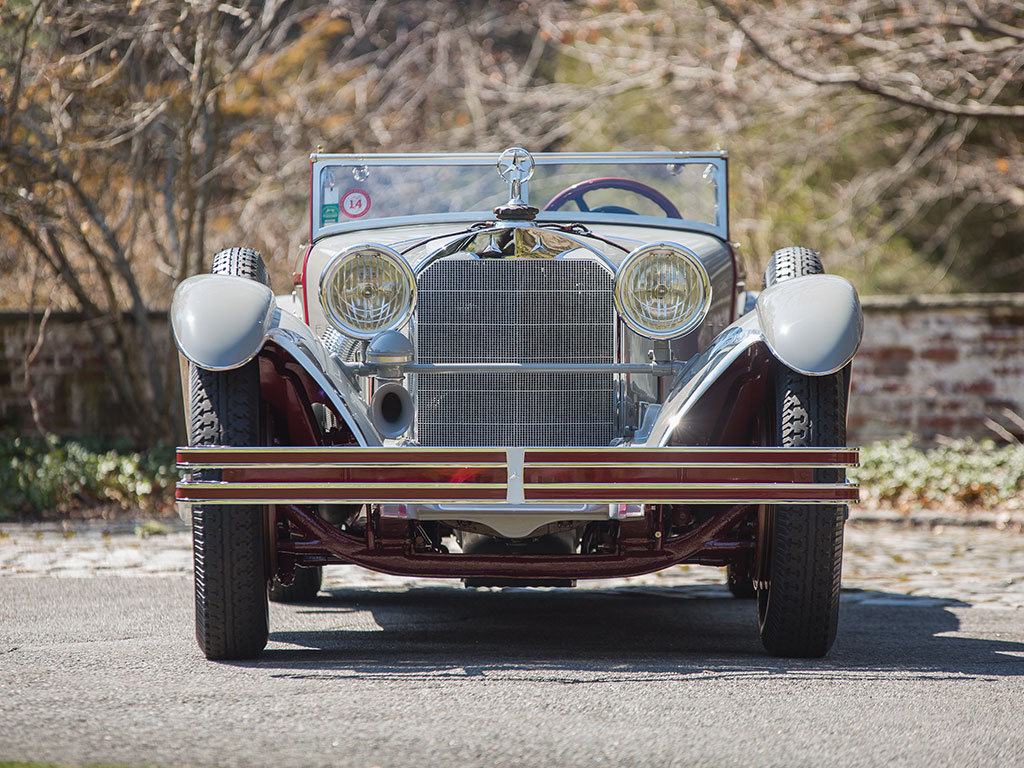 (All pictures courtesy RM Sotheby's).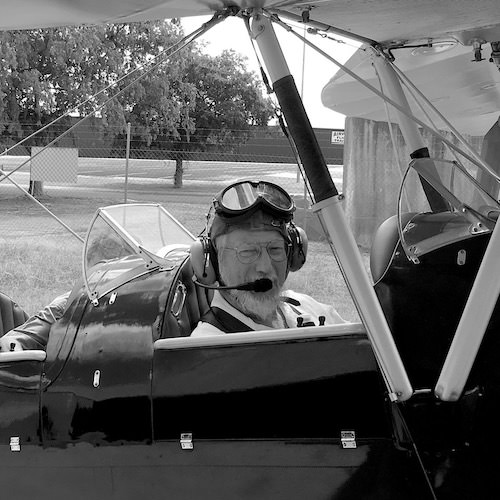 Jon Branch is the founder and senior editor of Revivaler and has written a significant number of articles for various publications including official Buying Guides for eBay, classic car articles for Hagerty, magazine articles for both the Australian Shooters Journal and the Australian Shooter, and he's a long time contributor to Silodrome.
Jon has done radio, television, magazine and newspaper interviews on various issues, and has traveled extensively, having lived in Britain, Australia, China and Hong Kong. His travels have taken him to Indonesia, Israel, Italy, Japan and a number of other countries. He has studied the Japanese sword arts and has a long history of involvement in the shooting sports, which has included authoring submissions to government on various firearms related issues and assisting in the design and establishment of shooting ranges.