Over on eBay there is a nice red 1946 Moto Guzzi Superalce currently looking for a new home. At time of writing there was over 15 days bidding time left.
You will find the bike on eBay if you click here.
The original Moto Guzzi Alce was introduced in 1938 and was primarily intended for military use. So you will find pictures of these bikes with mounted machine guns and with all the usual equipment military bikes of World War II could be expected to have.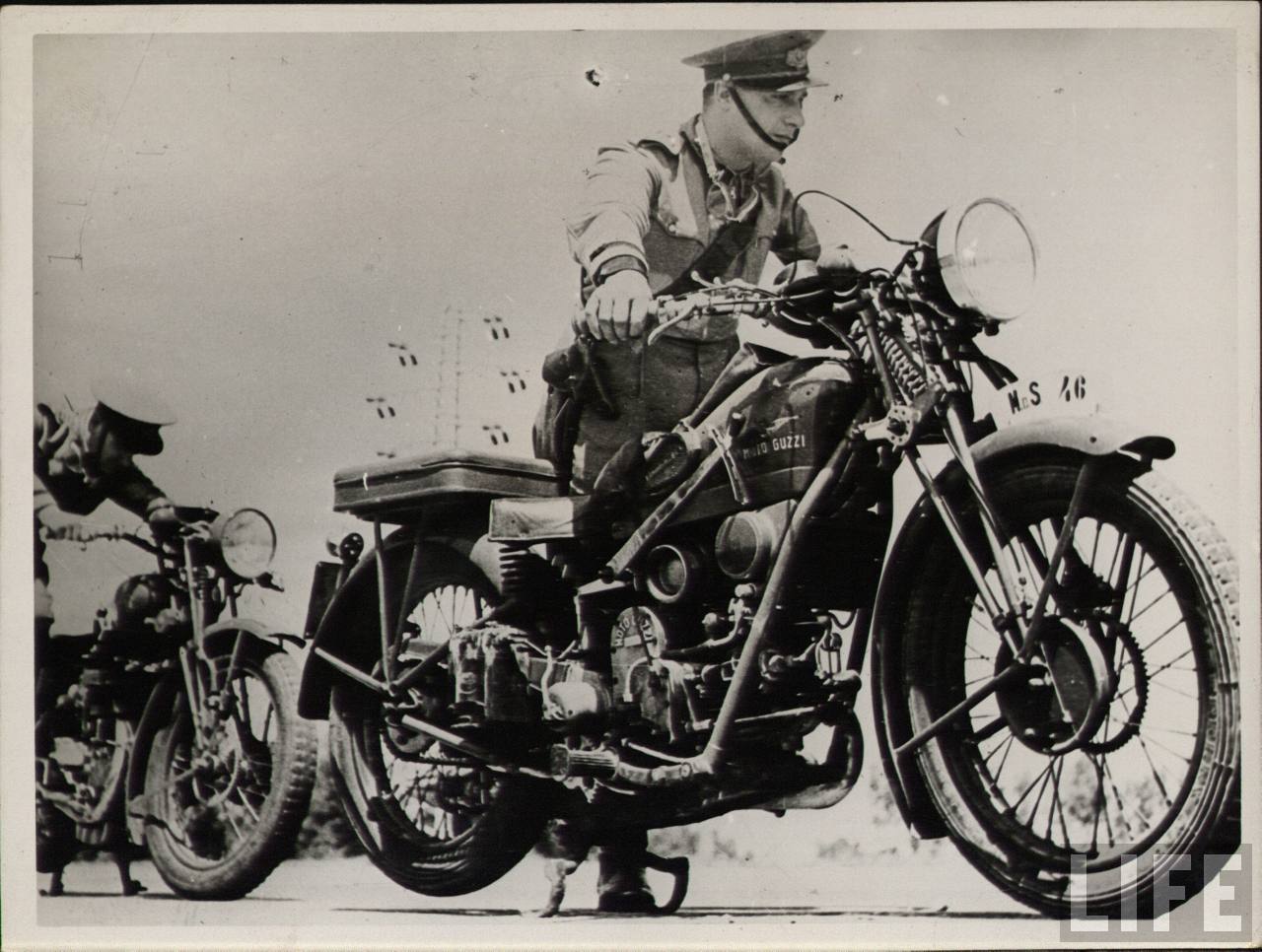 The Moto Guzzi Superalce was an improved model that superseded the Alce in 1943 and remained in production until 1955. Build quality of these bikes was excellent and they were built for the rigours of military use so they were built to be reliable go anywhere machines, albeit with a top road speed of 90km/h.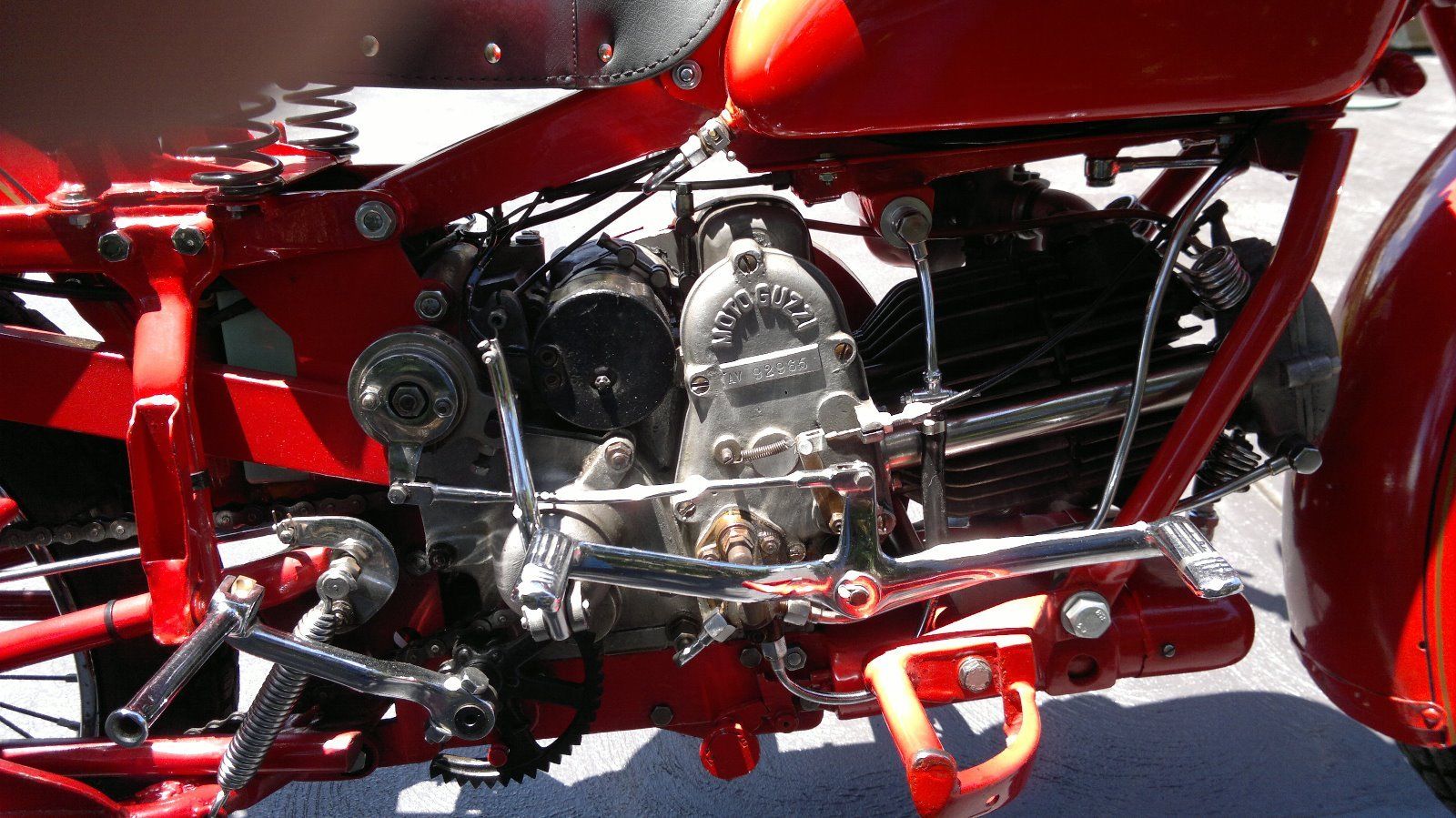 The 500cc engine of the bike is laid forwards to maximize cooling to the cylinder head. We need to remember that as this was intended as a military machine it was expected to operate in all conditions that Italy's military were planned to go. In 1922 Benito Mussolini became Italy's 27th Prime Minister and boldly laid claim to the entire Mediterranean on the basis that the whole area had been ruled by the Roman Empire in the past and therefore it all belonged to Italy. (Those familiar with China's current claims to the entire South China Sea will see the similarities between these two events in history). So these bikes were designed to work well in the deserts of North Africa and in the freezing conditions of the Alps.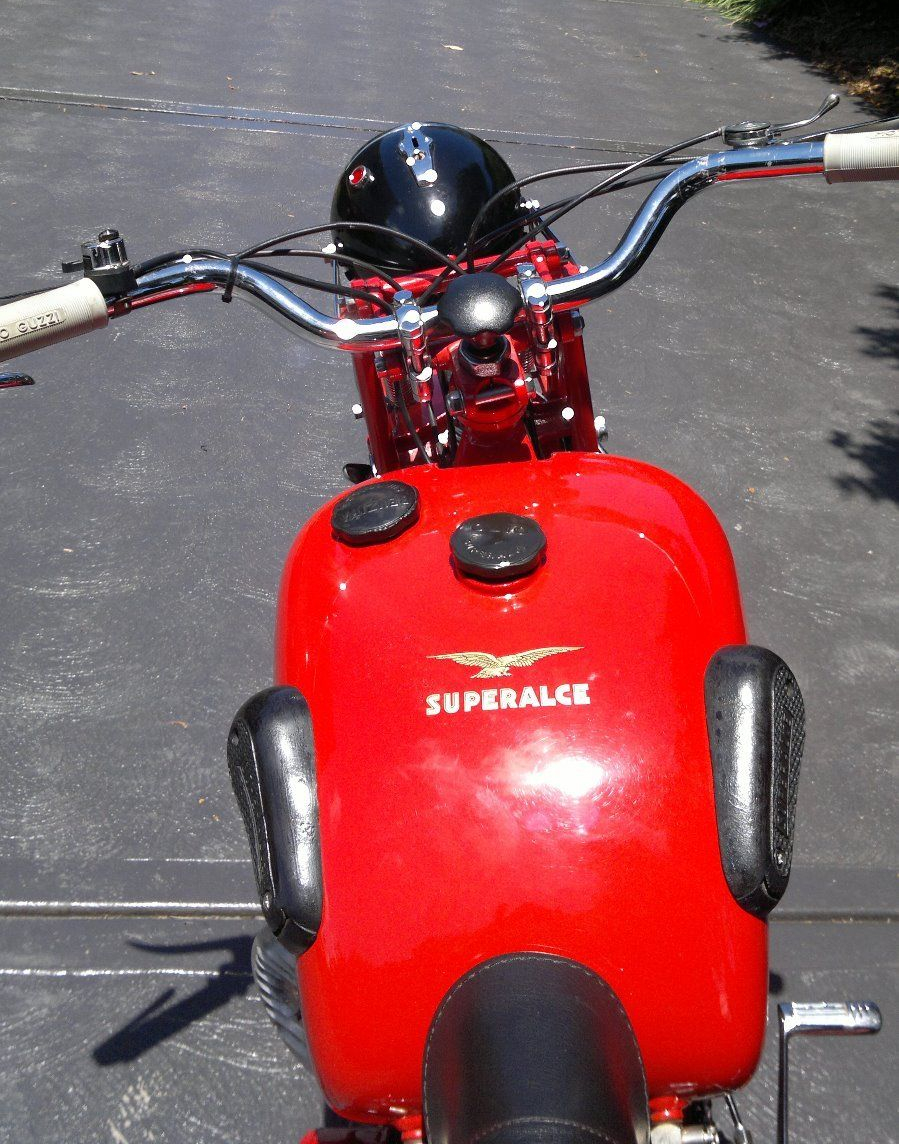 In fact Carlo Guzzi had created his "flat single" engine concept in 1919 and this engine layout had become something of a Moto Guzzi hallmark. The 498cc inlet over exhaust engine had first been used in the civilian Moto Guzzi GT 16 which was re-modeled to become the GT 17 for military use. The GT 17 was then further improved to become the GT 20 and it was this bike that was re-named "alce" which means "elk". The Superalce being the improved version of the Alce. Amongst the improvements the Alce received was the fitting of an overhead valve engine.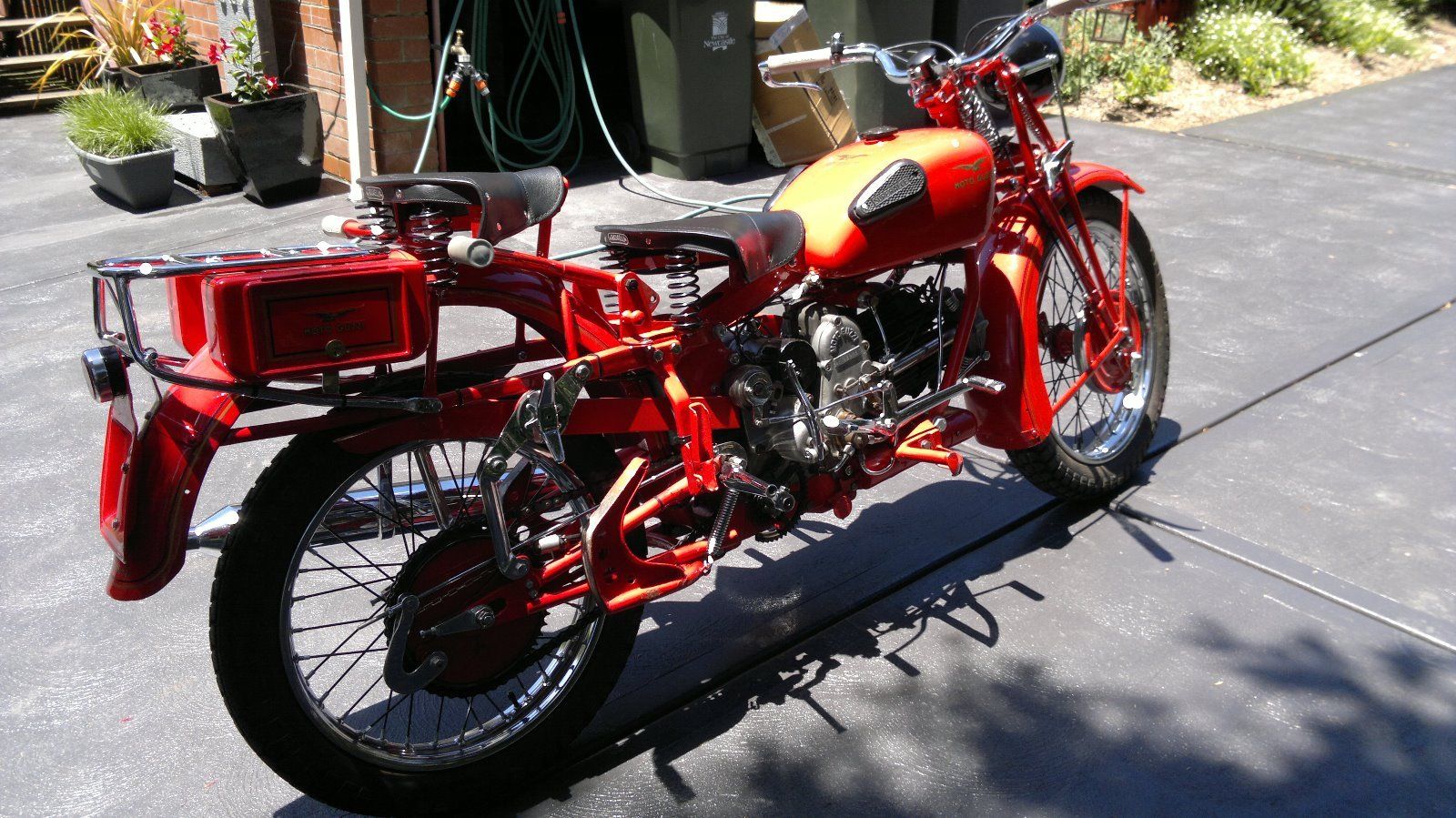 I wonder if the person who re-named the bike the Alce (Elk) had perhaps realized that this would make a great bike for trips out hunting. It looks near perfect for that role.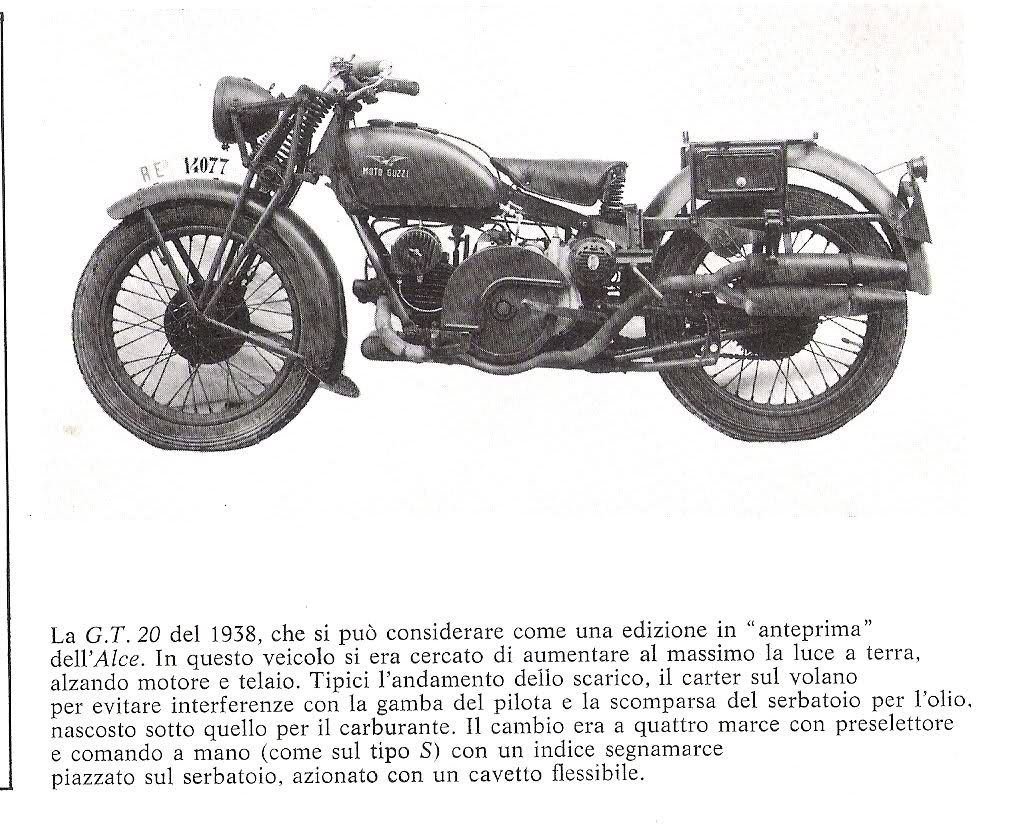 The engine of the Superalce produced 18.5hp and had a four speed gearbox. Not a lot of power but certainly sufficient, and that low stressed engine was intended to be reliable. Dampers are of the friction type front and rear.
The Moto Guzzi Alce and Superalce served Italian soldiers from the heat and dust of Abyssinia to the freezing conditions of the Russian front. Their dependability gained them near legendary status. This bike on offer on eBay is a very nice example of this much loved yet utilitarian motor cycle.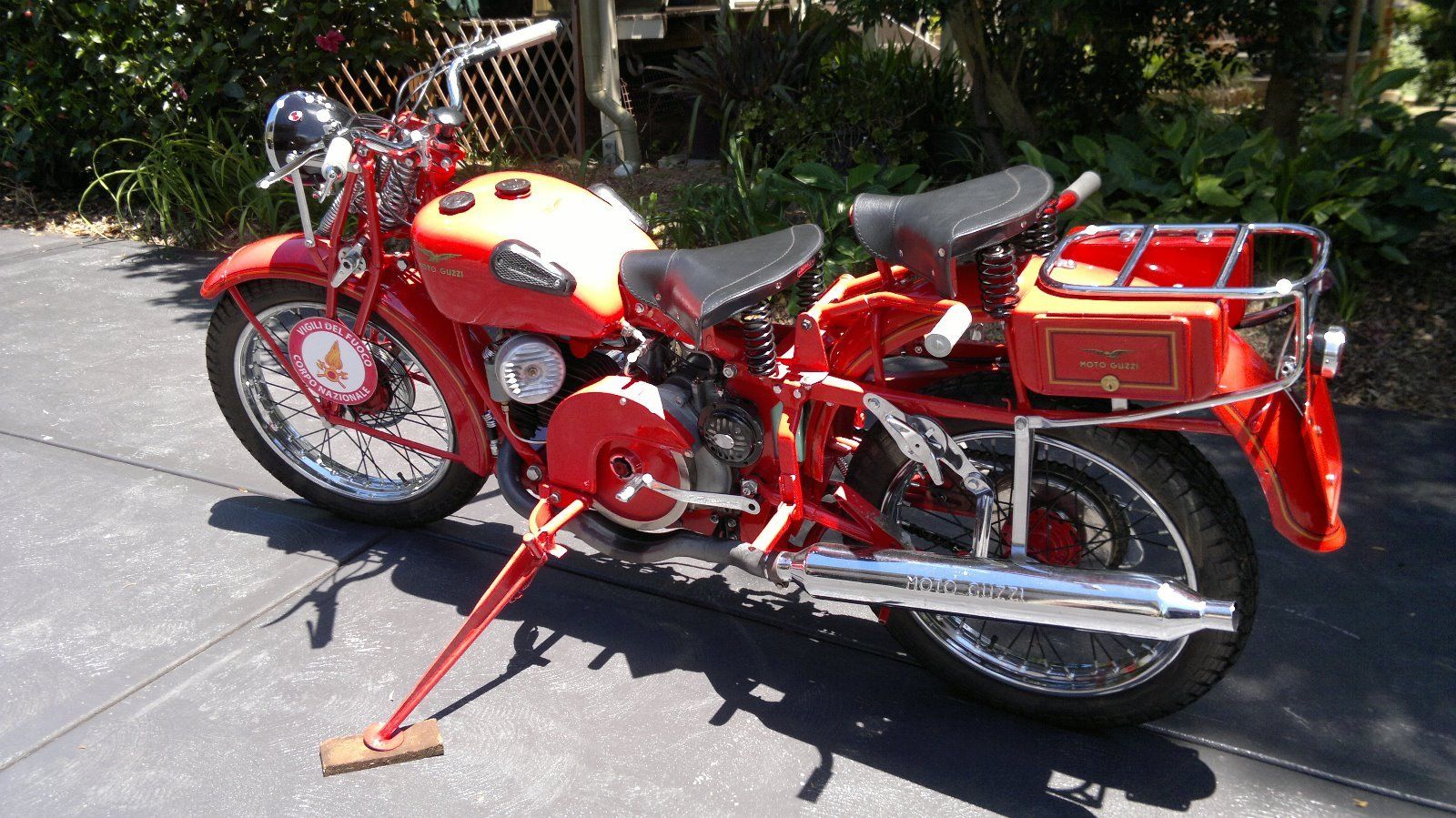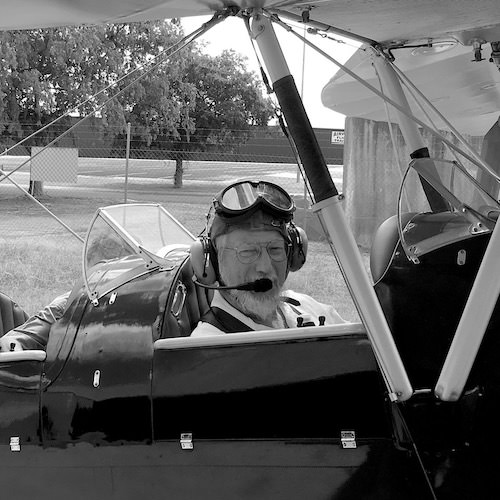 Jon Branch is the founder and senior editor of Revivaler and has written a significant number of articles for various publications including official Buying Guides for eBay, classic car articles for Hagerty, magazine articles for both the Australian Shooters Journal and the Australian Shooter, and he's a long time contributor to Silodrome.
Jon has done radio, television, magazine and newspaper interviews on various issues, and has traveled extensively, having lived in Britain, Australia, China and Hong Kong. His travels have taken him to Indonesia, Israel, Italy, Japan and a number of other countries. He has studied the Japanese sword arts and has a long history of involvement in the shooting sports, which has included authoring submissions to government on various firearms related issues and assisting in the design and establishment of shooting ranges.