A double rifle does not need to be in a dangerous game stopping caliber nor are double rifles solely for use in Africa. Two categories of double rifle are "stalking double rifle" and "stopping double rifle", the first will be chambered for a typical deer stalking cartridge, such as the .303 British for example, whilst the latter will be chambered for something suitable for stopping a charging cape buffalo such as .500 Nitro Express.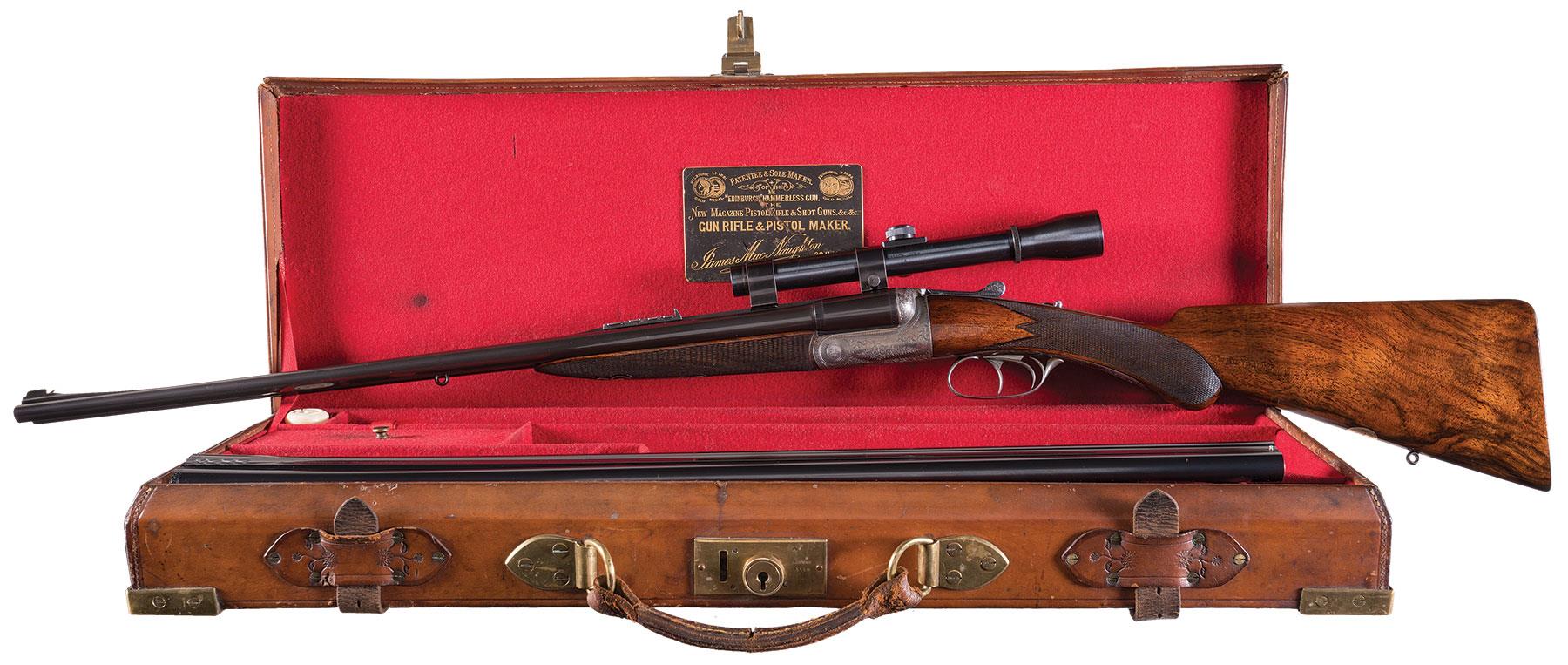 Historically the British often tend to favor doubles whether they are choosing a shotgun or a rifle and purchase of a shotgun that is not a double is something that is "just not done". Years ago I was working with a manager who was an ex British Army officer whose job had been to launch Honest John missiles. We were both keen shooters but I remember the look of shocked disbelief on his face the day I came to work and happily shared with him that I'd just bought a nice Remington 870 pump. It was clear from his mortification that I had "done something that just isn't done". There is a lot of sense in a double rifle and double shotgun however. They tend to be fast handling and easy to manage safely – if it's open its visibly safe and if it's closed it isn't.

Although the English gun makers from London and Birmingham tend to be the most well known internationally there were some gun makers up in Scotland that were easily the equal of the "best" gun makers of England and James MacNaughten was one of the top two. Indeed many think of him as being the top, period. He opened his gun making business in George Street, Edinburgh in 1864 but moved early on to more prestigious premises at 26 Hanover Street, Edinburgh. James MacNaughten's skeletal trigger plate, bar-in-wood action for shotguns is one of the most beautiful actions you will ever find and his guns have a reputation for sweet handling that approaches perfection.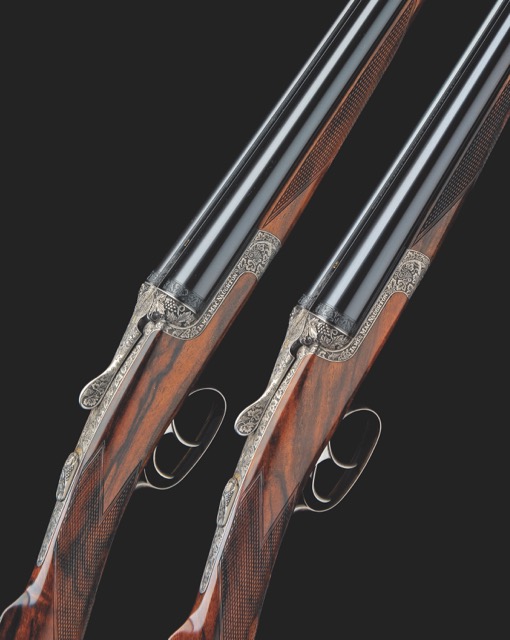 James MacNaughten patented his design that led to the creation of his "The Edinburgh Gun" in 1879. James MacNaughten's design placed the  sears, hammers, and mainsprings directly above the triggers and this enabled the use of a slim rounded action, an action so slim that it could be made skeletal with the stock wood wrapped around the action. Alternatively the action could be rounded to give the gun or rifle a slim and graceful appearance.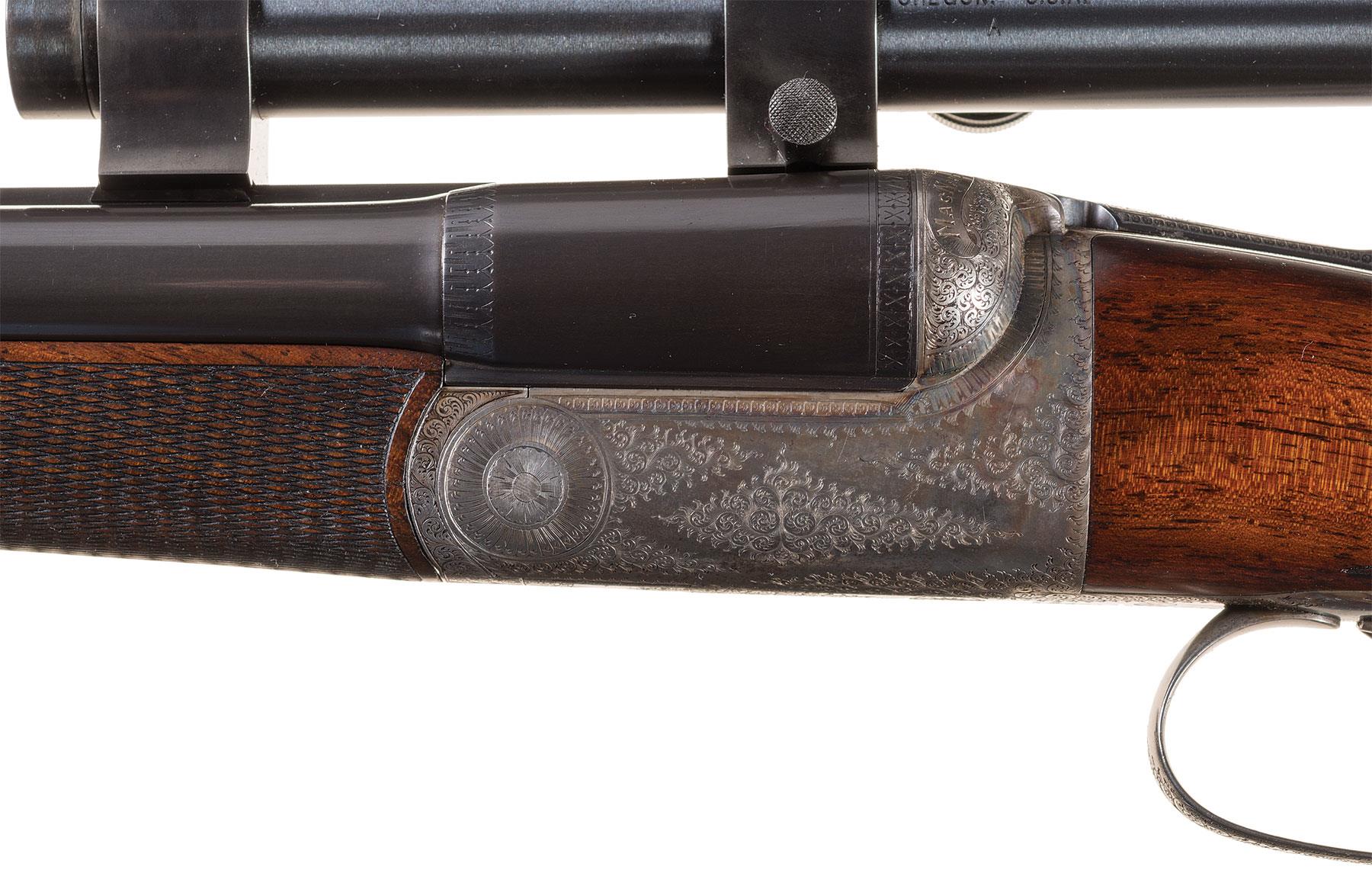 The double rifle in our pictures is a James MacNaughten that has been set up with two sets of interchangeable barrels; one set is the .303 British double rifle barrels mounted with a a 2.5x Alaskan scope in Daniel Fraser patent scope mounts, and the other set is a 20 gauge shotgun double barrel with improved cylinder/improved cylinder chokes. So this is a perfect set up for bird and rabbit shooting and also for deer stalking or wild boar by simply fitting the appropriate barrel set.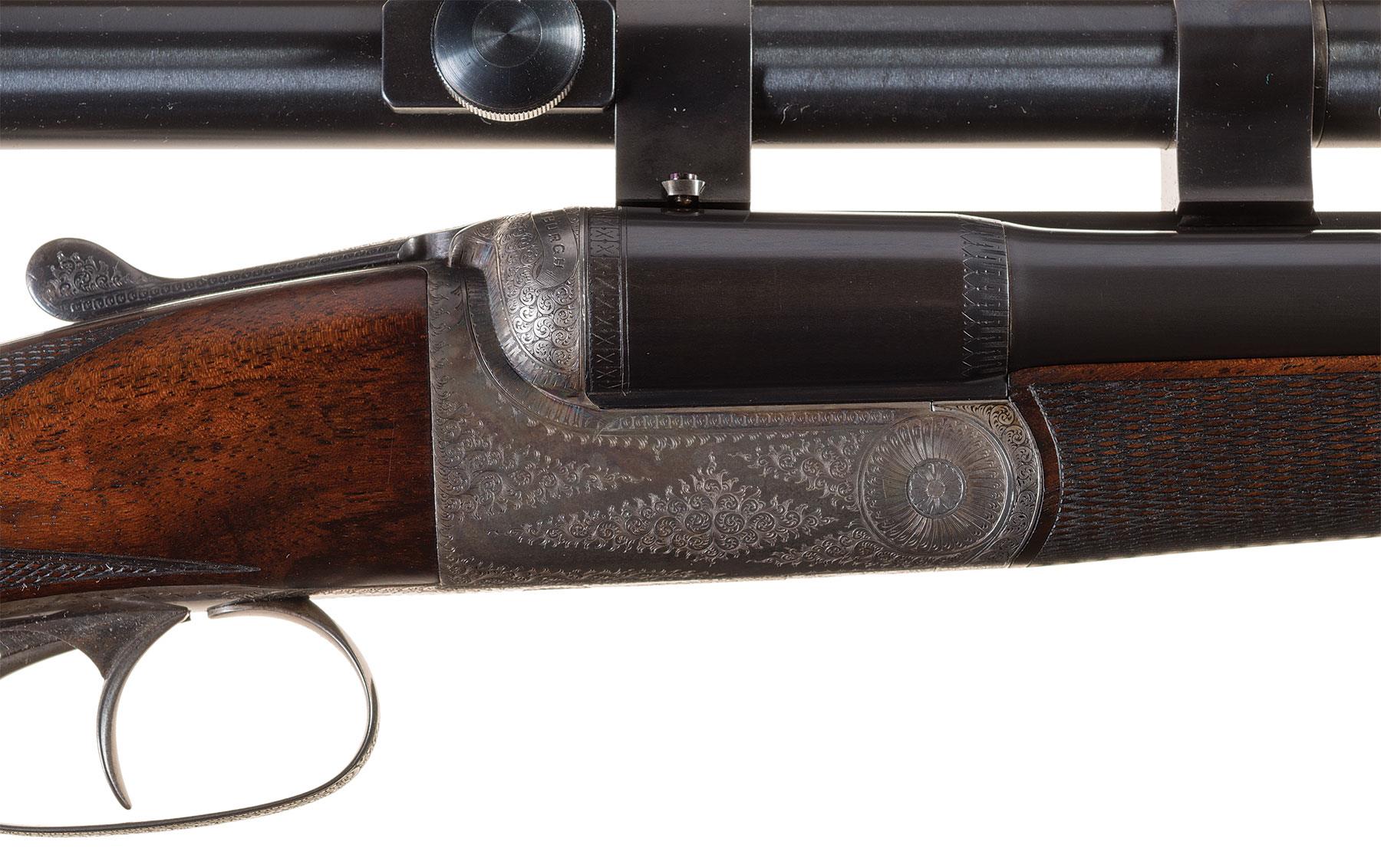 The Daniel Fraser patent scope mounts are designed to allow the rifle-scope to be easily detached or re-attached whilst keeping zero. The rifle has a neat set of folding leaf sights graded from 100yards through to 500yards in 100yard increments.

Underneath the rifle barrels are marked on the flats "NITRO PROVED", "PATENT 1", "303" and the serial number. The shotgun barrels were added to the rifle by the original maker in 2011, are 25 inches in length. The rifle itself was made in 1899.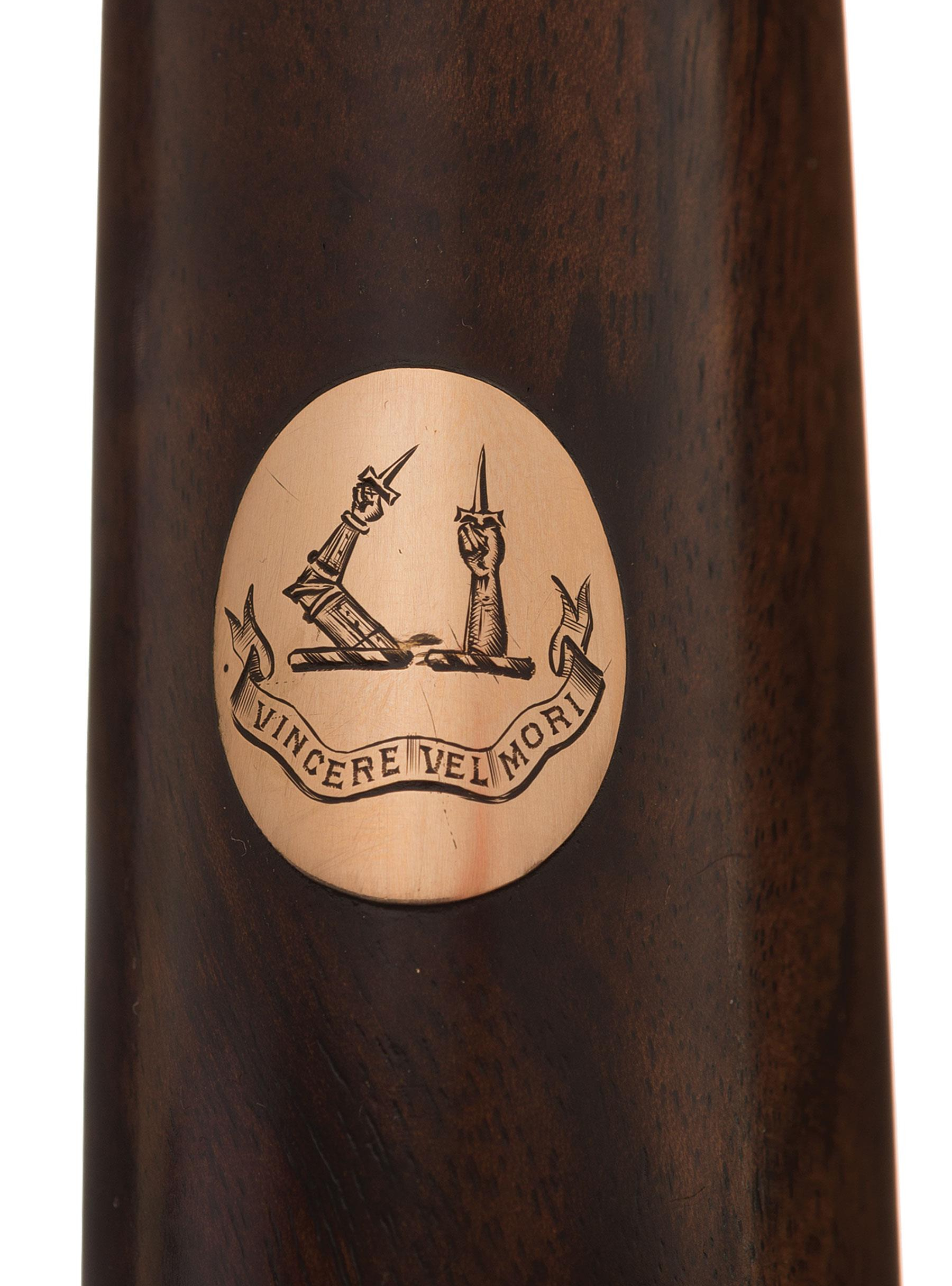 A James MacNaughten trademark is the sling eyelet under the barrels of his guns and rifles. This is something that an English double shotgun will normally not have although a double rifle will.
This rifle/shotgun set is coming up for sale by Rock Island Auction on May 5th, 2017.
You will find the sale page for this set if you click here.
Rock Island Auction describe the condition of this rifle/shotgun set as follows: "Very fine. Both sets of barrels retain 99% period refurbished blue finish with only light handling/storage marks. The break lever shows 95% original blue finish with some mild thinning from normal usage. 40% of the case colors remain with vivid colors in the protected areas a smooth gray patina on the balance. The wood shows only light handling/storage marks and crisp checkering. The markings and engraving are crisp and clear. Both barrel sets have bright bores. Mechanically excellent. The case is good with some scuffs, scrapes and stains on the exterior and some stains, tears and minor contact wear on the lining. The bottom of the oiler is splitting out and the lid on the container is cracked, otherwise the remaining accessories are very good."
This is a very attractive antique rifle/shotgun set from one of Scotland's top gun makers.

(All pictures courtesy Rock Island Auction except as otherwise marked).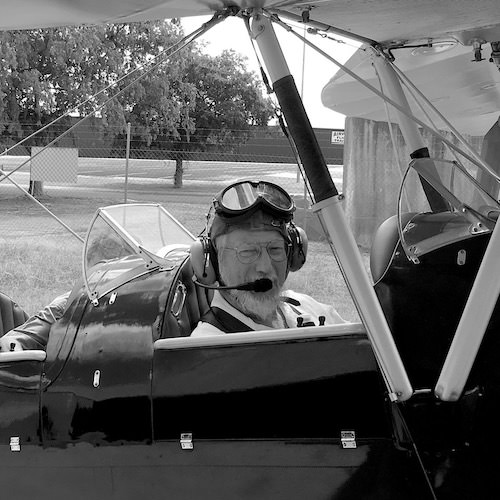 Jon Branch is the founder and senior editor of Revivaler and has written a significant number of articles for various publications including official Buying Guides for eBay, classic car articles for Hagerty, magazine articles for both the Australian Shooters Journal and the Australian Shooter, and he's a long time contributor to Silodrome.
Jon has done radio, television, magazine and newspaper interviews on various issues, and has traveled extensively, having lived in Britain, Australia, China and Hong Kong. His travels have taken him to Indonesia, Israel, Italy, Japan and a number of other countries. He has studied the Japanese sword arts and has a long history of involvement in the shooting sports, which has included authoring submissions to government on various firearms related issues and assisting in the design and establishment of shooting ranges.