Zündapp  were formed in 1917 by the joining together of Friedrich Krupp AG, who had made much of the artillery used during the First World War, with machine tool manufacturer Thiel, and a man named Fritz Neumeyer. The company was called "Zünder- und Apparatebau G.m.b.H." In German "Zünder" means "igniter" or "detonator" whilst "Apparatebau" translates as "apparatus". This was shortened into Zündapp. By the end of the First World War the Zündapp "detonator and apparatus" company found they needed to diversify their business and so, just like the Birmingham Small Arms Company in Britain (i.e. BSA), they moved into motorcycle manufacture.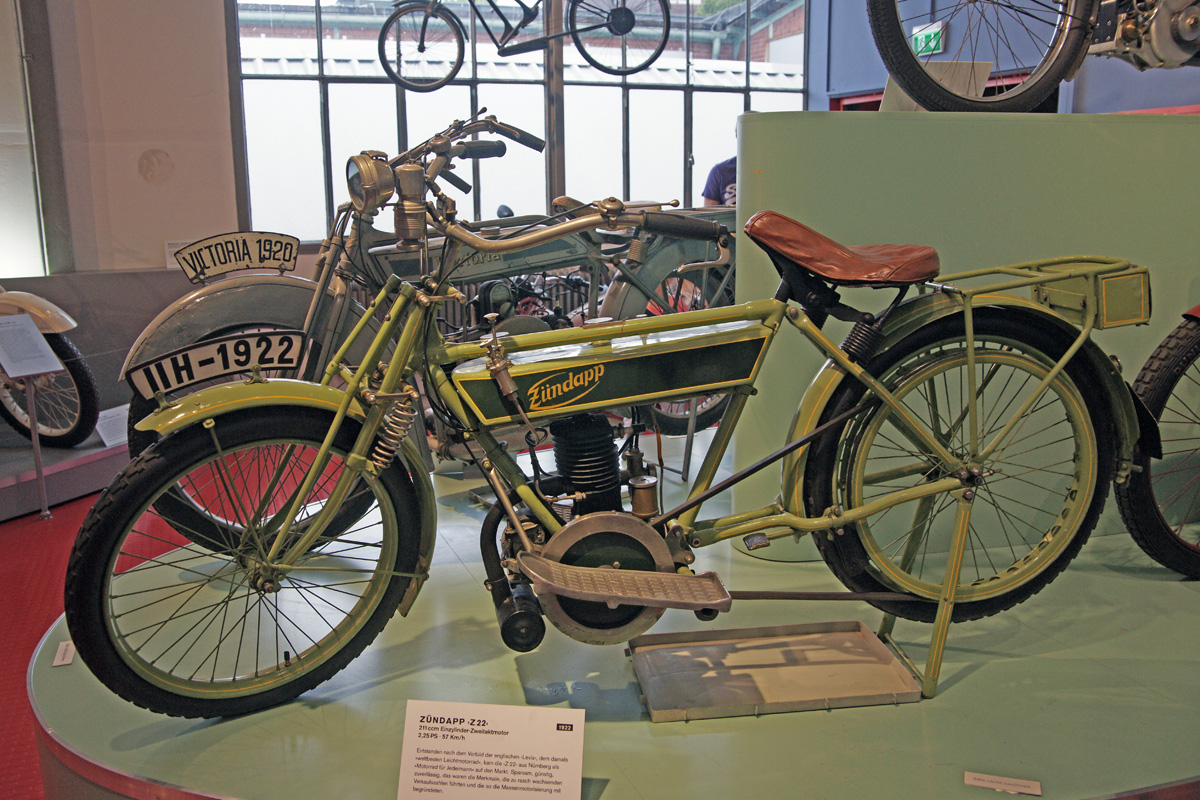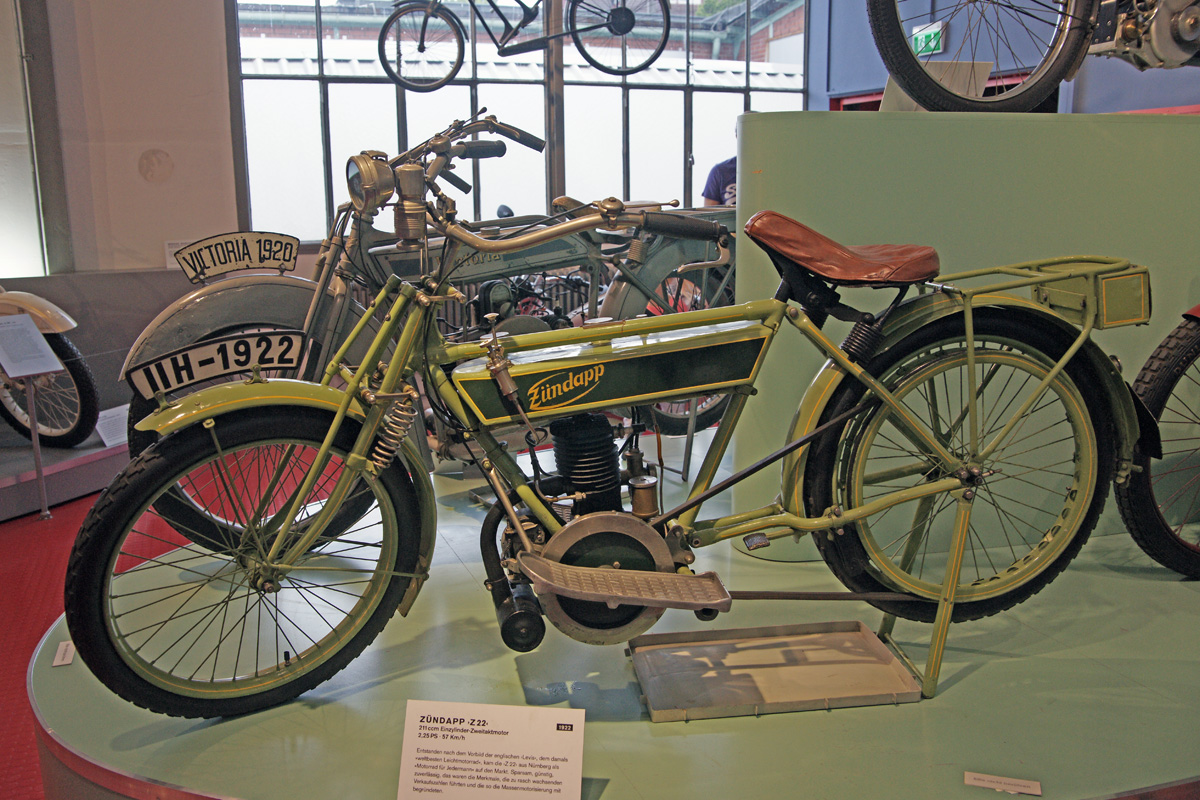 The first Zündapp motorcycle model was the Z22 which appeared in 1921 and which was marketed as the "Motorcycle for everyone" (German "Motorrad für Jedermann"). It was a simple, easy to maintain motorcycle that was in essence a bicycle with an engine and without pedals. Zündapp produced a series of models during the twenties but perhaps their most famous was the K series that was introduced in 1933. The "K" stands for the German "Kardanantrieb" which describes the shaft drive transmission which incorporated an enclosed drive shaft with two universal joints. The K series Zündapp motorcycles were made in capacities from 200cc up to 800cc and the model also featured an enclosed crankcase. Amongst the K series the most significant designs are the KS600 which used a 597 cc (36.4 cu in) horizontally opposed twin cylinder "boxer" engine similar to that used on the R series BMW motorcycles, and the K800 which had a horizontally opposed four cylinder engine.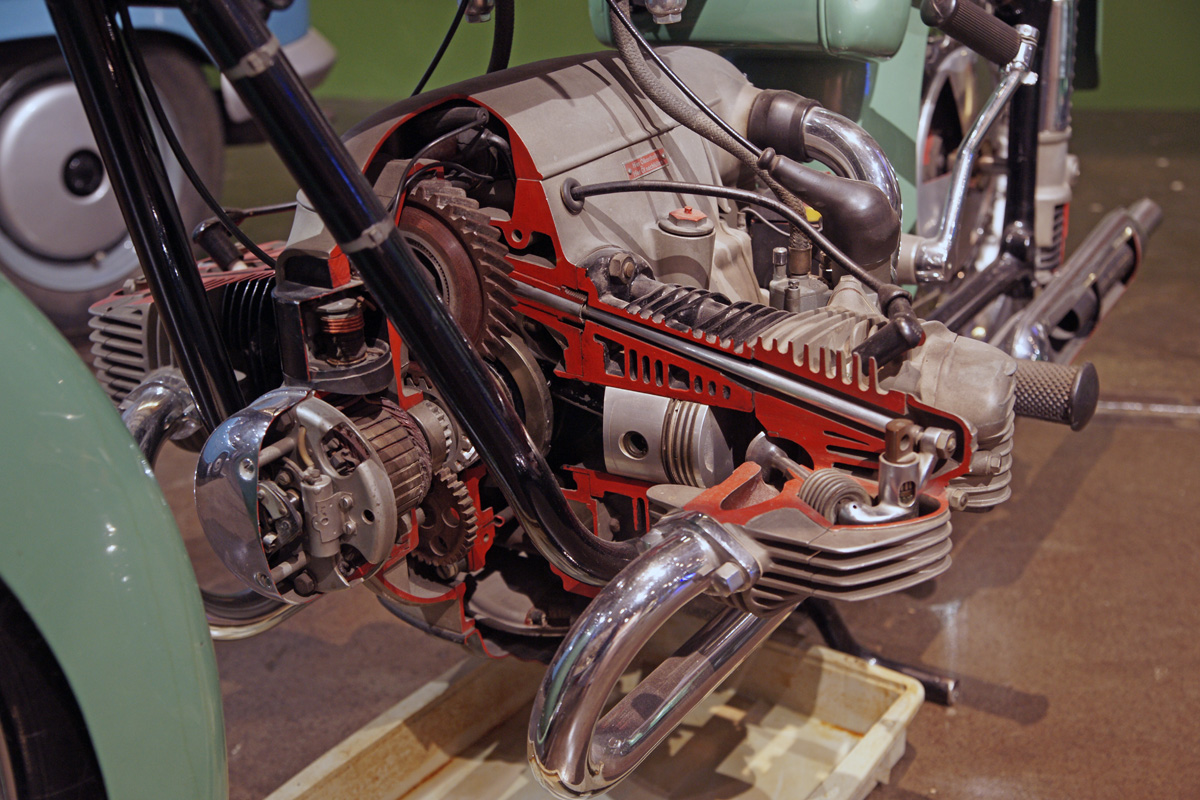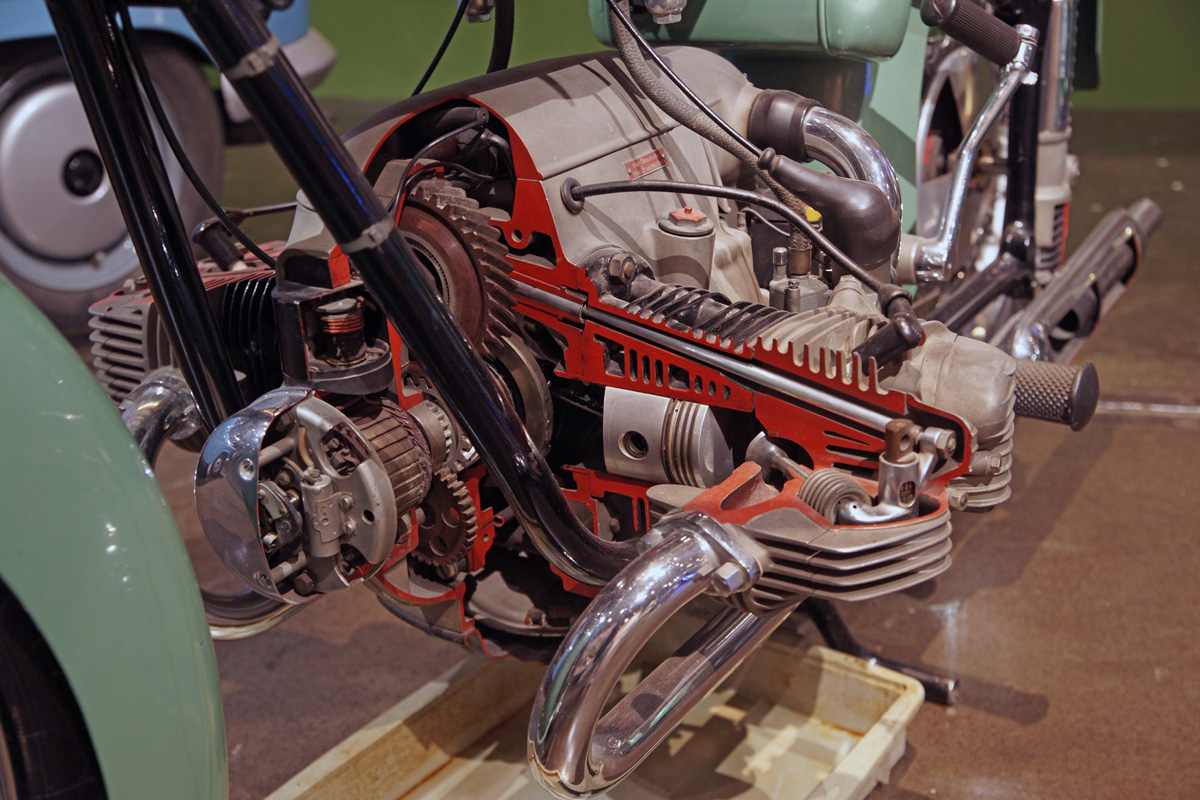 Whilst the KS600 was the only pre-war Zündapp model to go back into production in the post war era as the KS601, it was the K800 with its four cylinder horizontally opposed engine that was arguably more significant. The K800, just like its BMW contemporaries, used a pressed steel frame which enabled easier mass production and which also created a stiff chassis that was quite "art deco" stylish.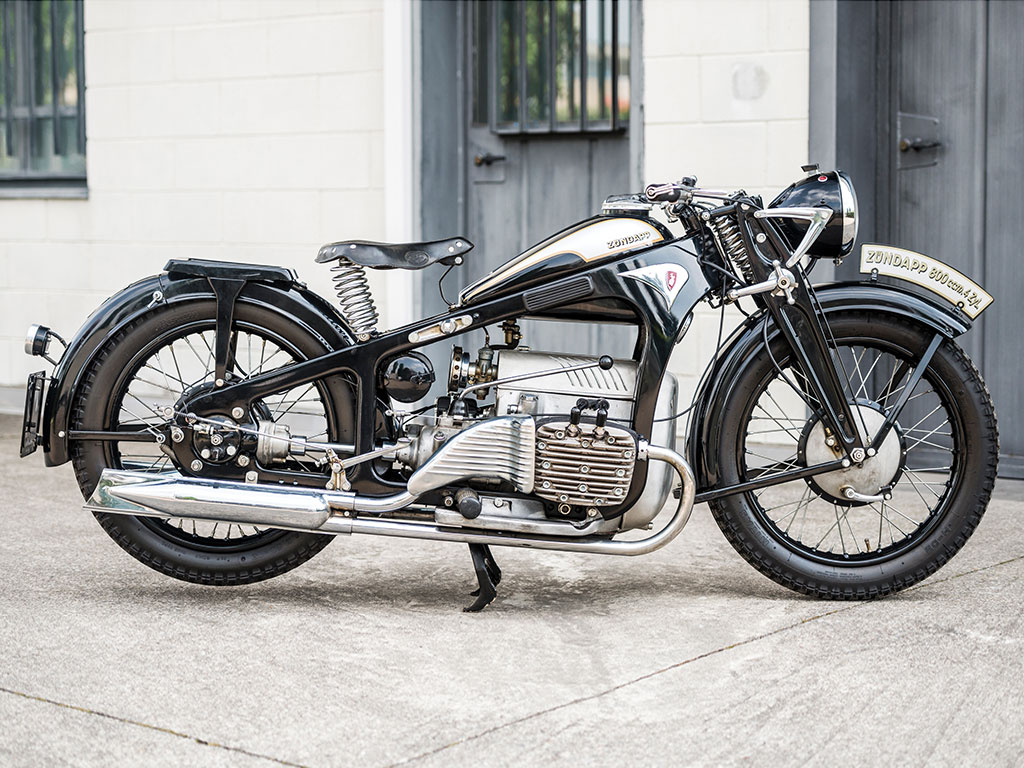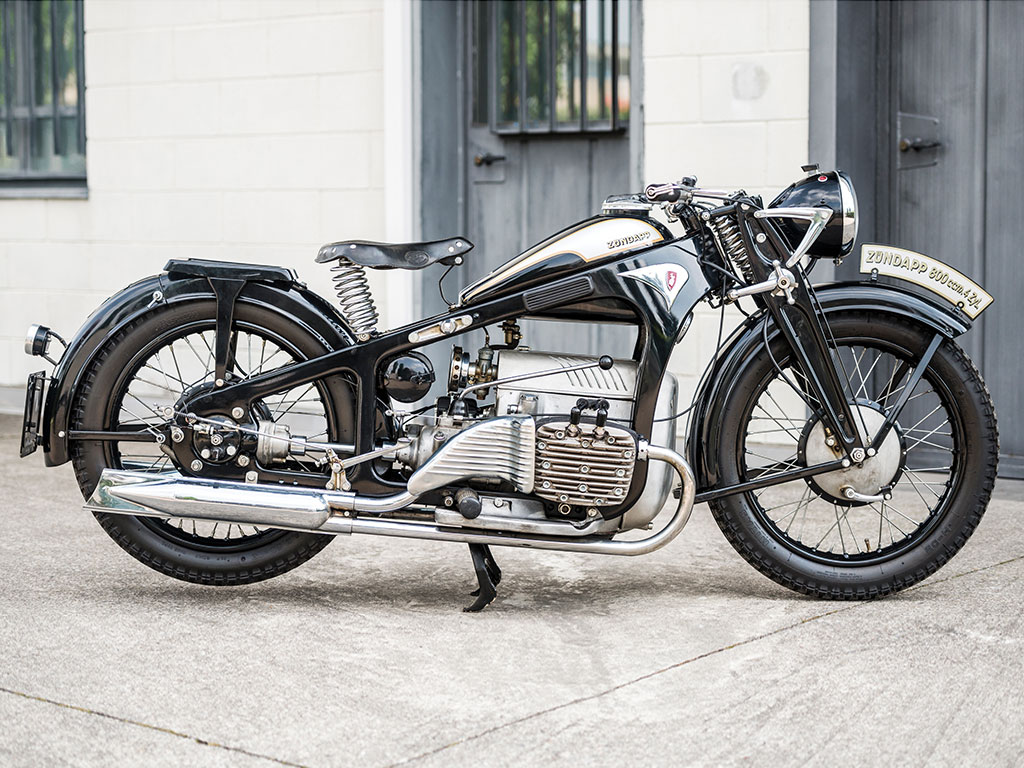 The  Zündapp K800 was fitted with a horizontally opposed four cylinder engine of 797cc capacity which produced 26hp. The bike was fitted with a four speed gearbox and used a shaft drive. With its pressed steel girder front forks and pressed steel chassis the K800 was a modern looking and modern performing motorcycle. Its sibling, the KS600 was upgraded to become the KS750 which was adopted by the German Wehrmacht and a special military version was created which was fitted with a sidecar which had a driven wheel. The Zündapp proved to be an even better motorcycle than its BMW R Series competitor which was also adopted by the Wehrmacht.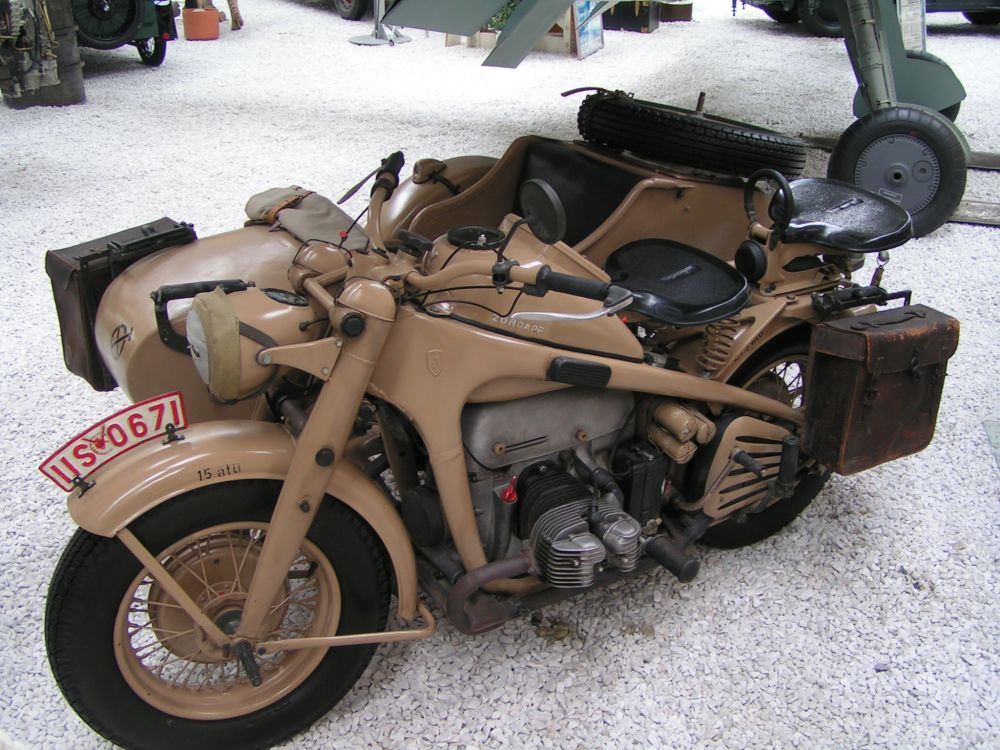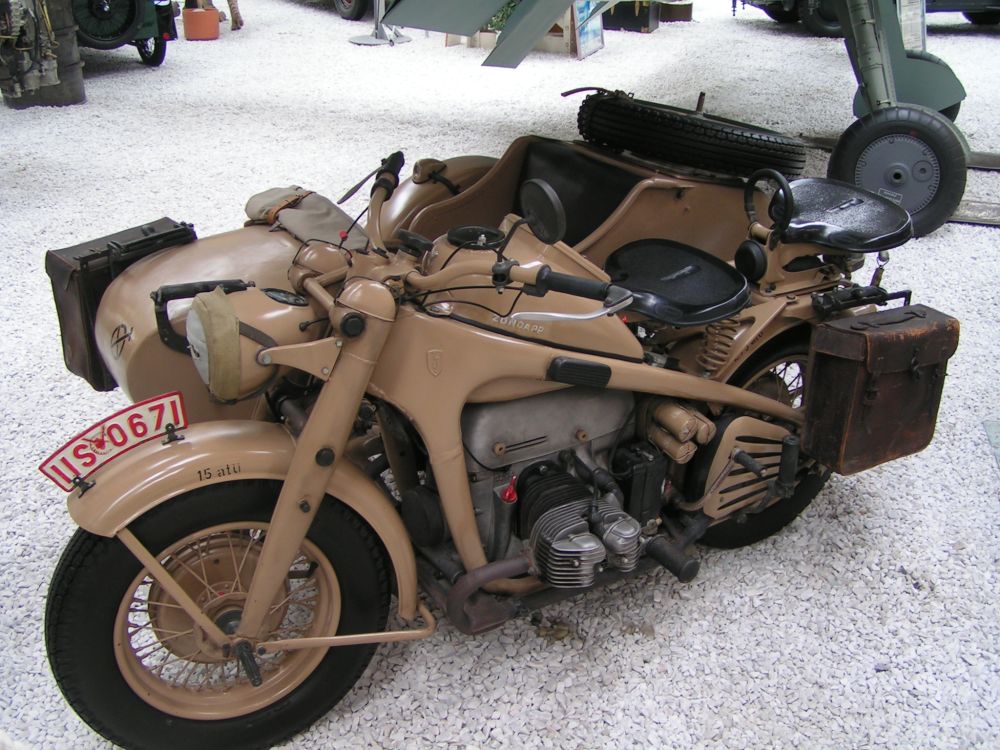 Of all the German pre-war motorcycles the Zündapp K800 remains the cream of the crop. It provides smooth and balanced four cylinder power with the reliability of shaft final drive and the motorcycle stands out as one of the most stylish bikes created in the pre-war period. It is a motorcycle that is guaranteed to turn heads as it is ridden and it is a bike that will draw a crowd wherever it is parked.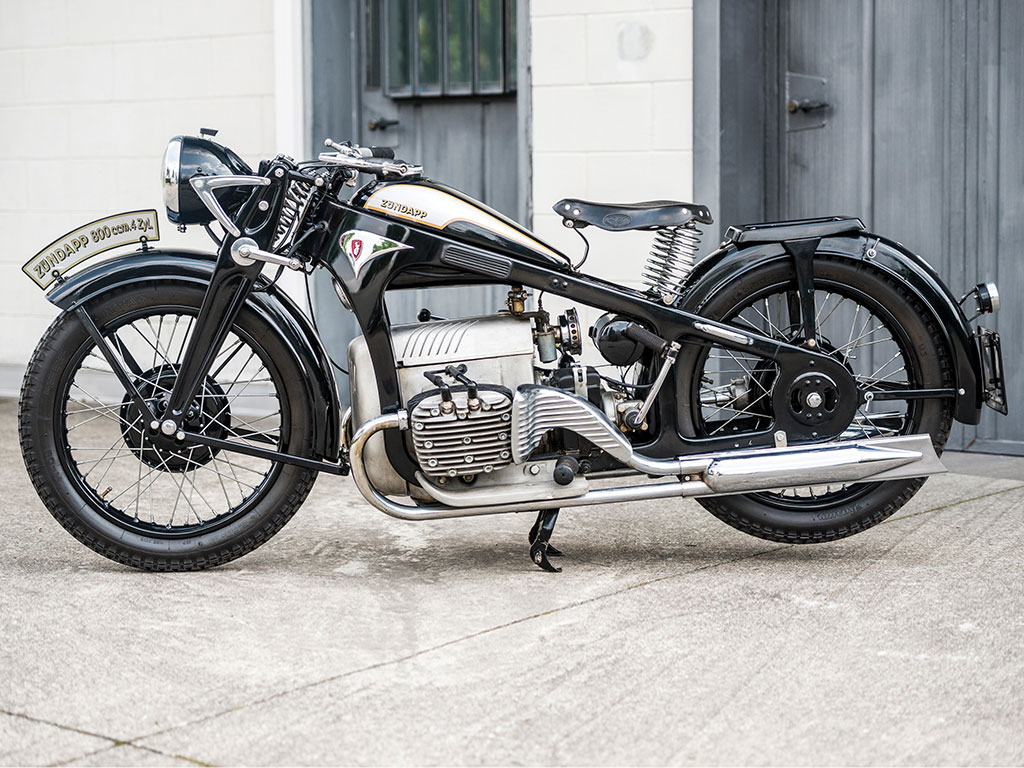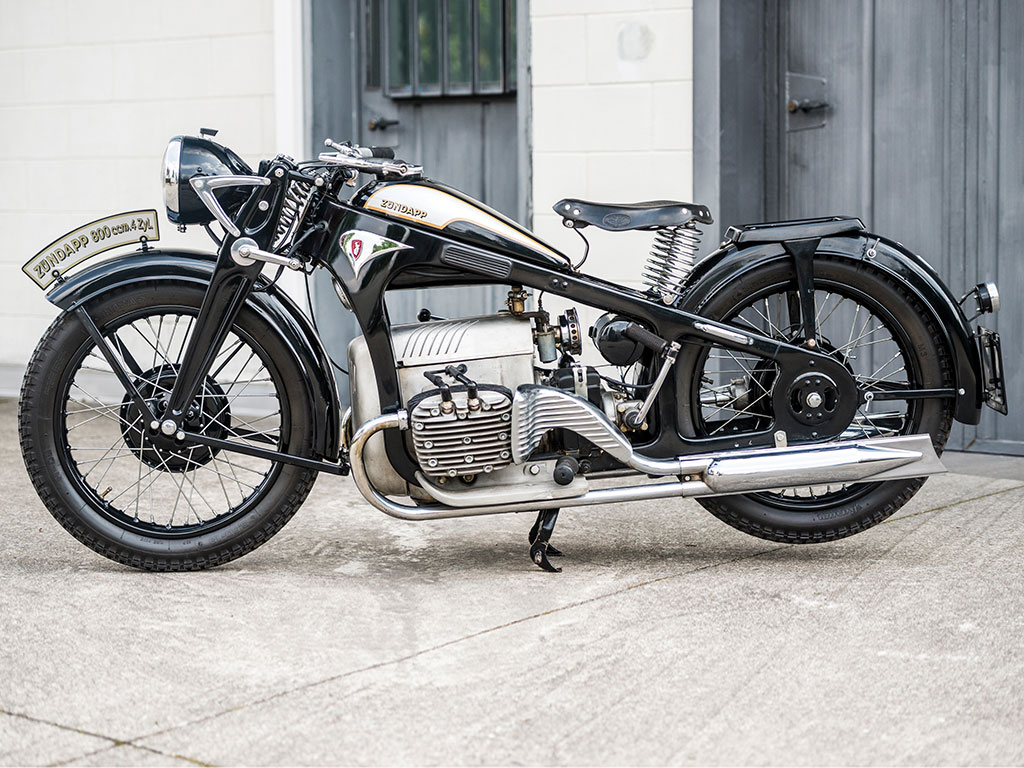 There is an immaculate Zündapp K800 coming up for sale by RM Sotheby's at their Villa Erba auction to be held at Villa Erba, Lake Como, Italy, in partnership with the Concorso d'Eleganza Villa d'Este.
You will find the sale page for this motorcycle if you click here.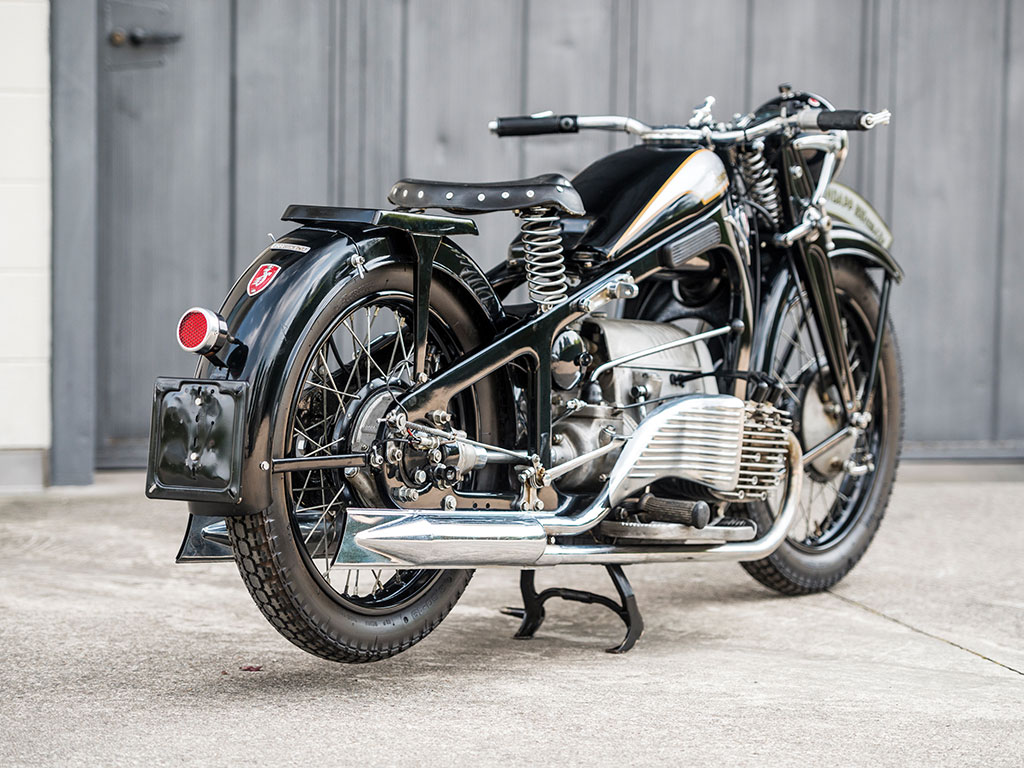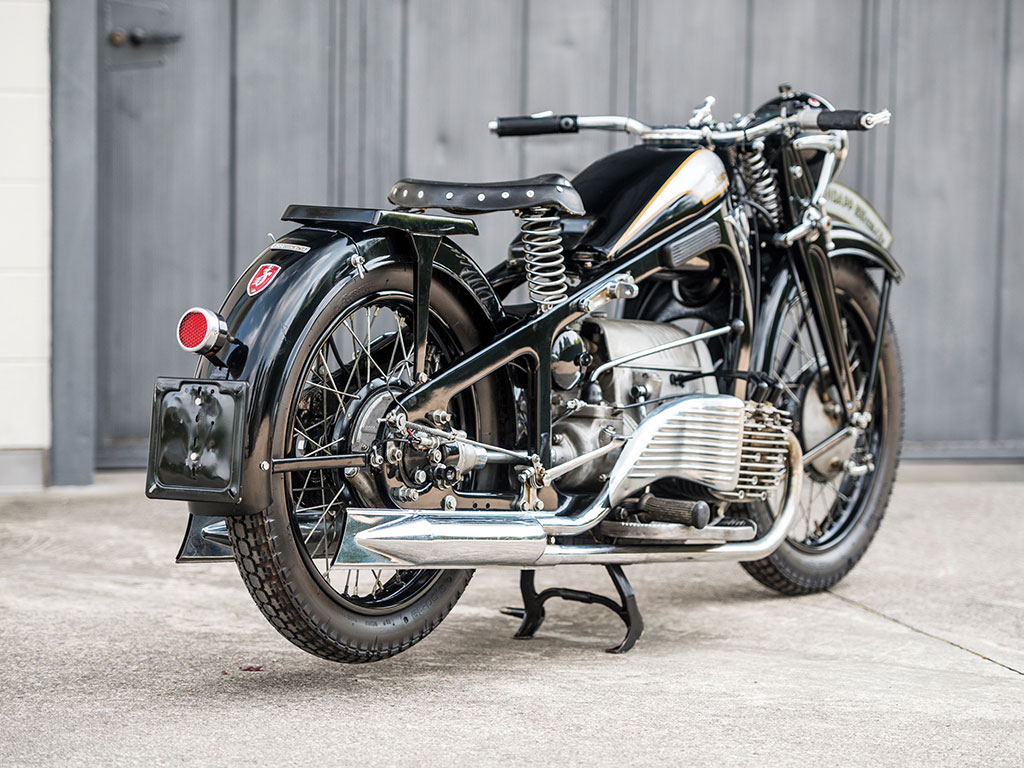 This sale is an opportunity to acquire an immaculate 1937  Zündapp K800 that is one of only 550 produced and which is a matching-numbers example with original frame and engine.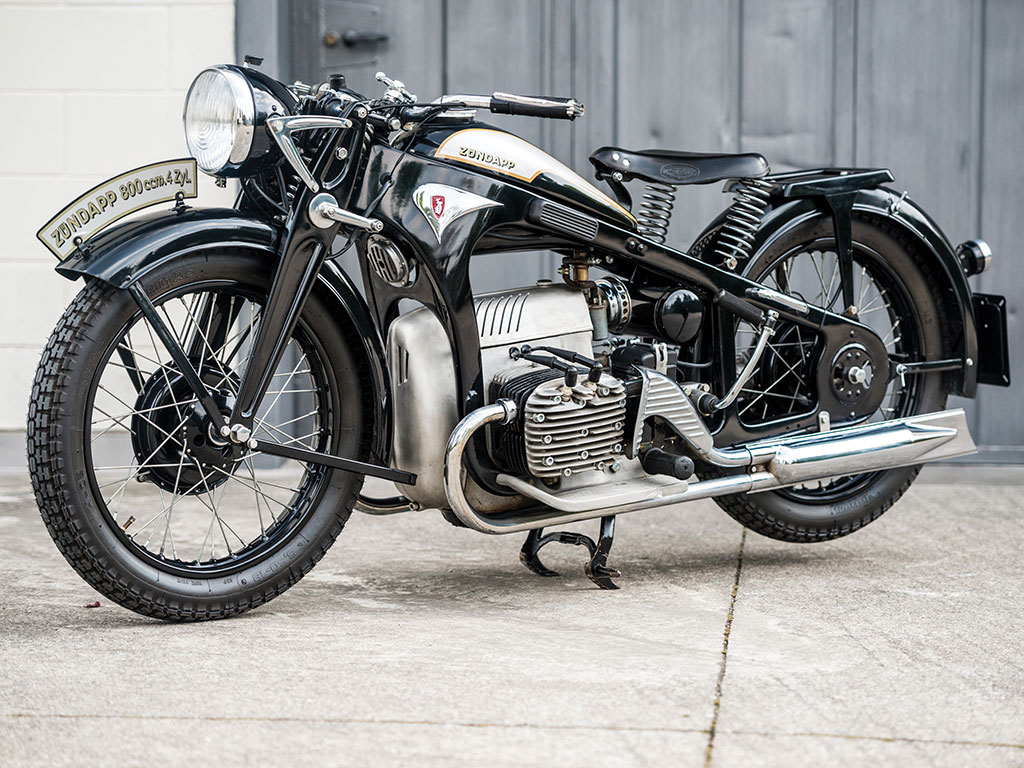 (Pictures of the 1937 Zündapp K800 courtesy RM Sotheby's).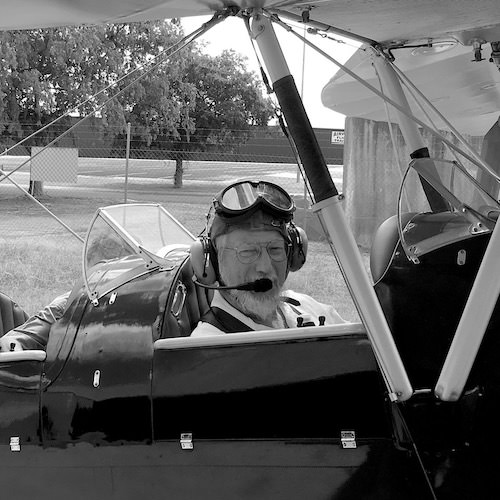 Jon Branch is the founder and senior editor of Revivaler and has written a significant number of articles for various publications including official Buying Guides for eBay, classic car articles for Hagerty, magazine articles for both the Australian Shooters Journal and the Australian Shooter, and he's a long time contributor to Silodrome.
Jon has done radio, television, magazine and newspaper interviews on various issues, and has traveled extensively, having lived in Britain, Australia, China and Hong Kong. His travels have taken him to Indonesia, Israel, Italy, Japan and a number of other countries. He has studied the Japanese sword arts and has a long history of involvement in the shooting sports, which has included authoring submissions to government on various firearms related issues and assisting in the design and establishment of shooting ranges.