Jack Humbert and the 1963 Pontiac Grand Prix
The 1963 Pontiac Grand Prix marked a turning point for General Motors Pontiac Division and this can be attributed to the man who used his gift for the art of automotive design to great effect: a man named Jack Humbert. On his return from active service with a US Army armored division in Europe between 1943-1945 Jack Humbert resumed his boyhood passion of wanting to design cars and so he found his way into the Central Academy of Art in Cincinnati from which he graduated in 1948 with a Degree in Automotive Design. He must have impressed management at General Motors because he was able to get a job with them as a junior designer and he proved his worth to GM in the early years of his employment with them gaining a reputation for having an eye for aesthetics and for ergonomics. Jack's keenness and conscientiousness paid off when in 1959, at the age of 34, he was promoted to the position of Chief Designer for Pontiac's design studio.
The first car that was a product of Jack Humbert's leadership was the 1963 Pontiac Grand Prix and it would be a car that would make a significant mark on American automotive design. The '63 Grand Prix is a design that impresses first with its clean aesthetics that quietly leap out at you. The car has a restrained beauty that immediately catches your eye and then holds it. Its a car whose design sells it, its a "love at first sight" design that made other cars the second best choice, and indeed it had the effect of getting customers hauling out their checkbooks and signing on the dotted line. Sales of the 1963 Pontiac Grand Prix were double that of the previous year's model: 73,000 customers bought one.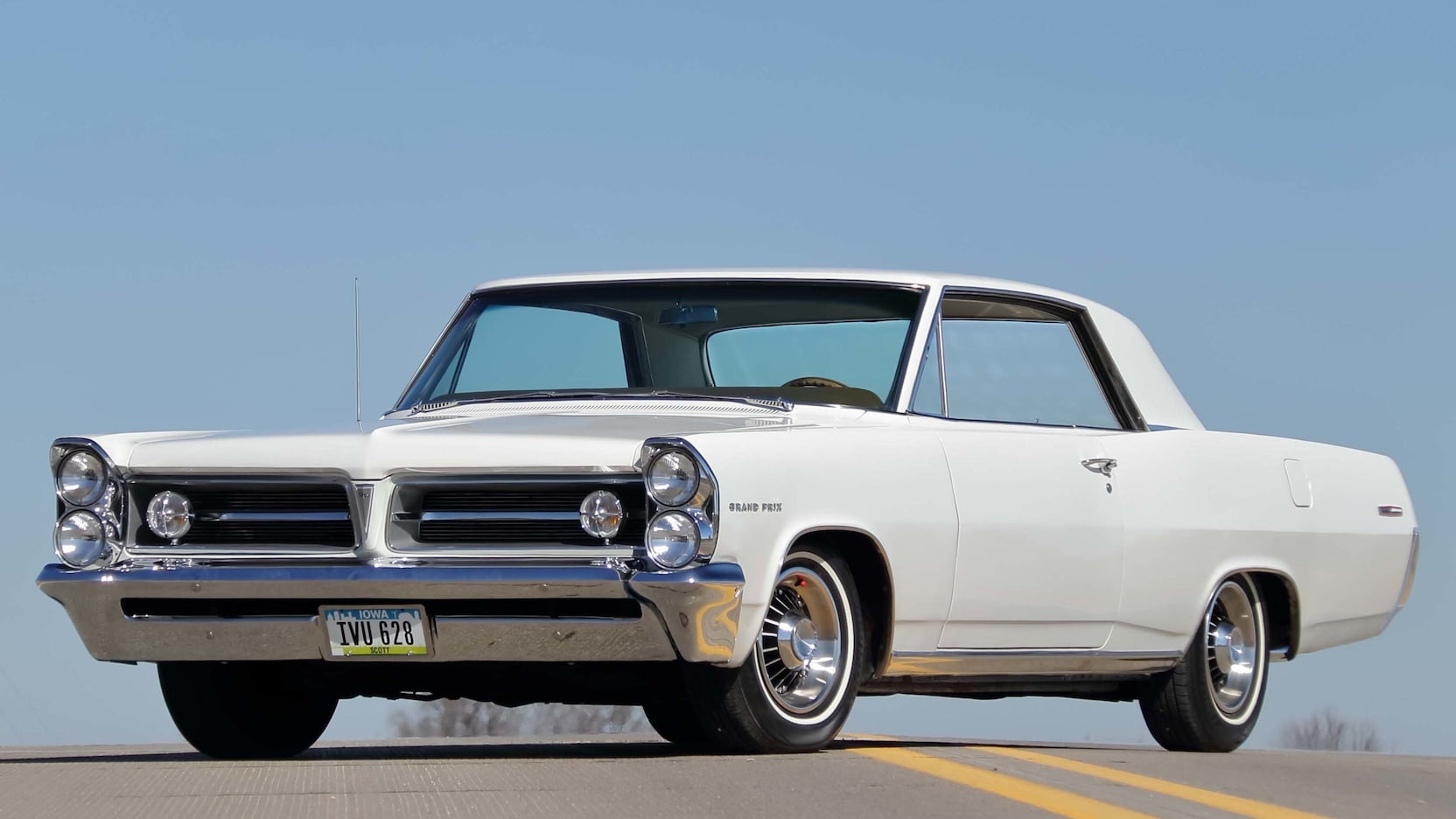 Not only did the car buying public vote with their checkbooks but the Industrial Design Institute recognized the brilliance of Jack Humbert's design with a Certificate of Design Merit while other car makers analyzed the aspects of the '63 Grand Prix design and quietly incorporated those ideas into their own new designs.
Jack Humbert's '63 Pontiac Grand Prix would be the first of a series of gorgeous Pontiacs that stand out today as some of the most memorable American cars of that imaginative era.
The 1963 Pontiac Grand Prix
Jack Humbert's styling of the 1963 Pontiac Grand Prix introduced a characteristic Pontiac split front grill with vertically stacked twin headlights integrated into the front fenders. The body featured a minimal use of chrome trim and depended on line and form to make it attractive to the eye. At the rear the tail lights were blended into the simple feature panel across the rear of the trunk contributing to the clean lines of the car.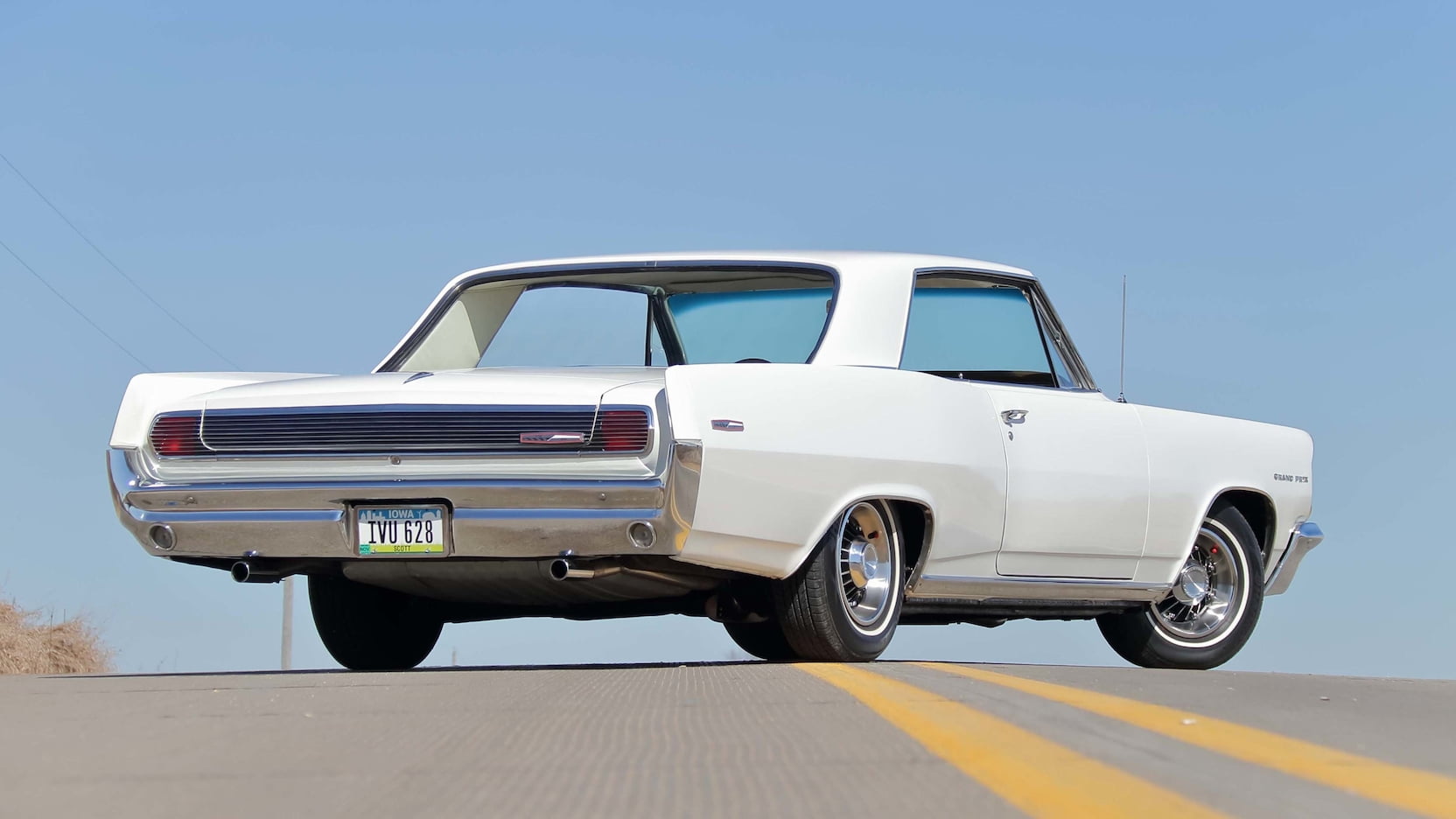 The roof line was kept gracefully squared off and ended in an eye catching concave rear window while both front and rear bumpers blended naturally into the overall form of the car.
The 1963 Pontiac Grand Prix featured a subtle "coke bottle" hip which coordinated with the concave rear window and slightly concave look of the boot/trunk top.
The interior of a car is just as important as the exterior and Jack Humbert's talent for understanding of both the aesthetic and ergonomic are strongly evident in the interior of the 1963 Grand Prix also. The dashboard was made with an interesting concave curve effect in a line extending the full width of the interior. The speedometer was a wide rectangular unit, a type that gives an instant and clear picture of the speed of the car while just to the right of it were three round gauges providing the all important information regarding engine condition, fuel level and an electric clock.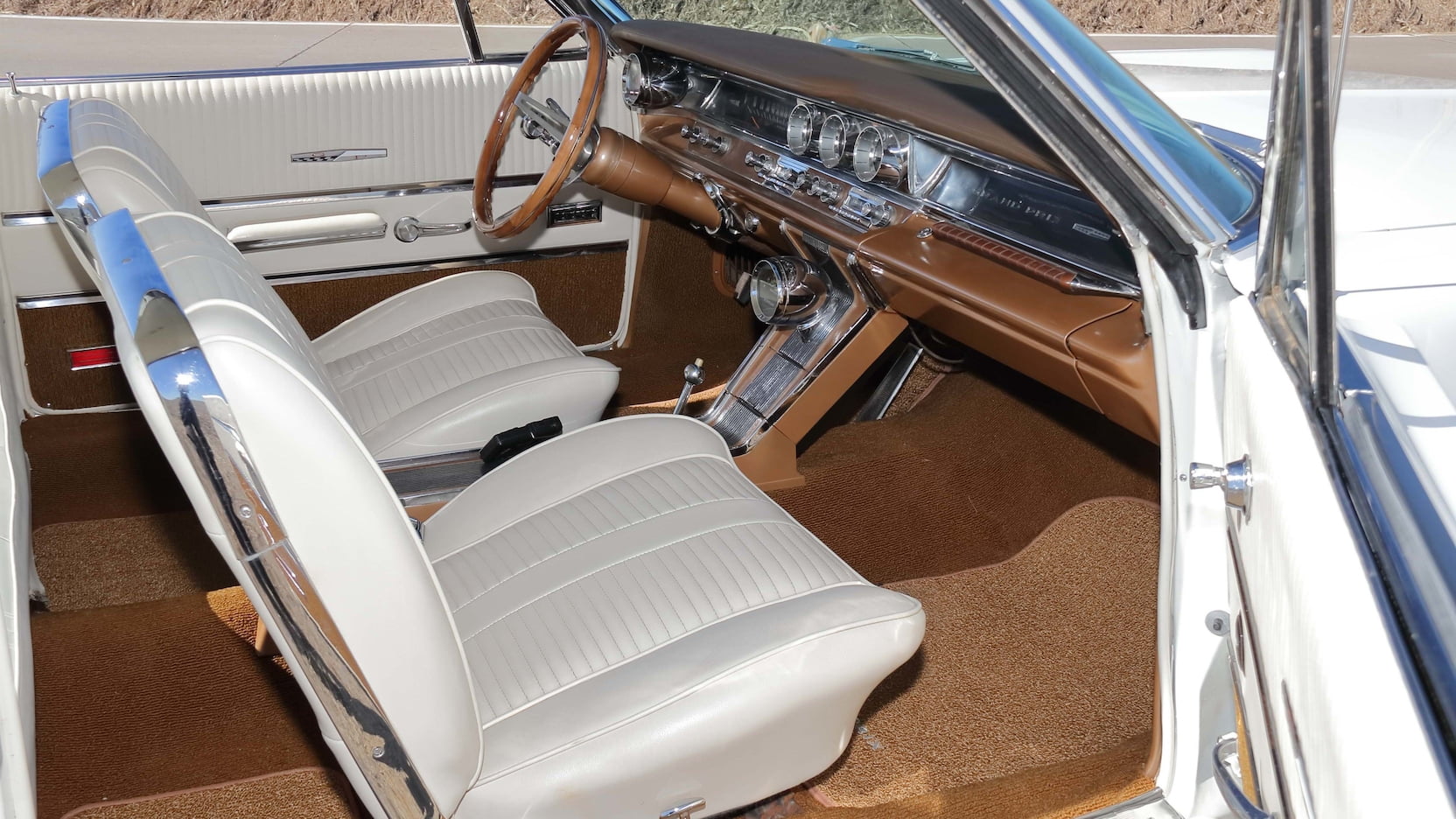 In addition to the standard instrumentation the 1963 Pontiac Grand Prix was fitted with a tachometer mounted to the left of the speedometer and a vacuum gauge on the center console ahead of the gear shift lever. The dashboard was trimmed with genuine walnut wood veneer and this coordinated with the European style alloy teak wood rim steering wheel, much like the sort of thing one might find fitted to a Ferrari.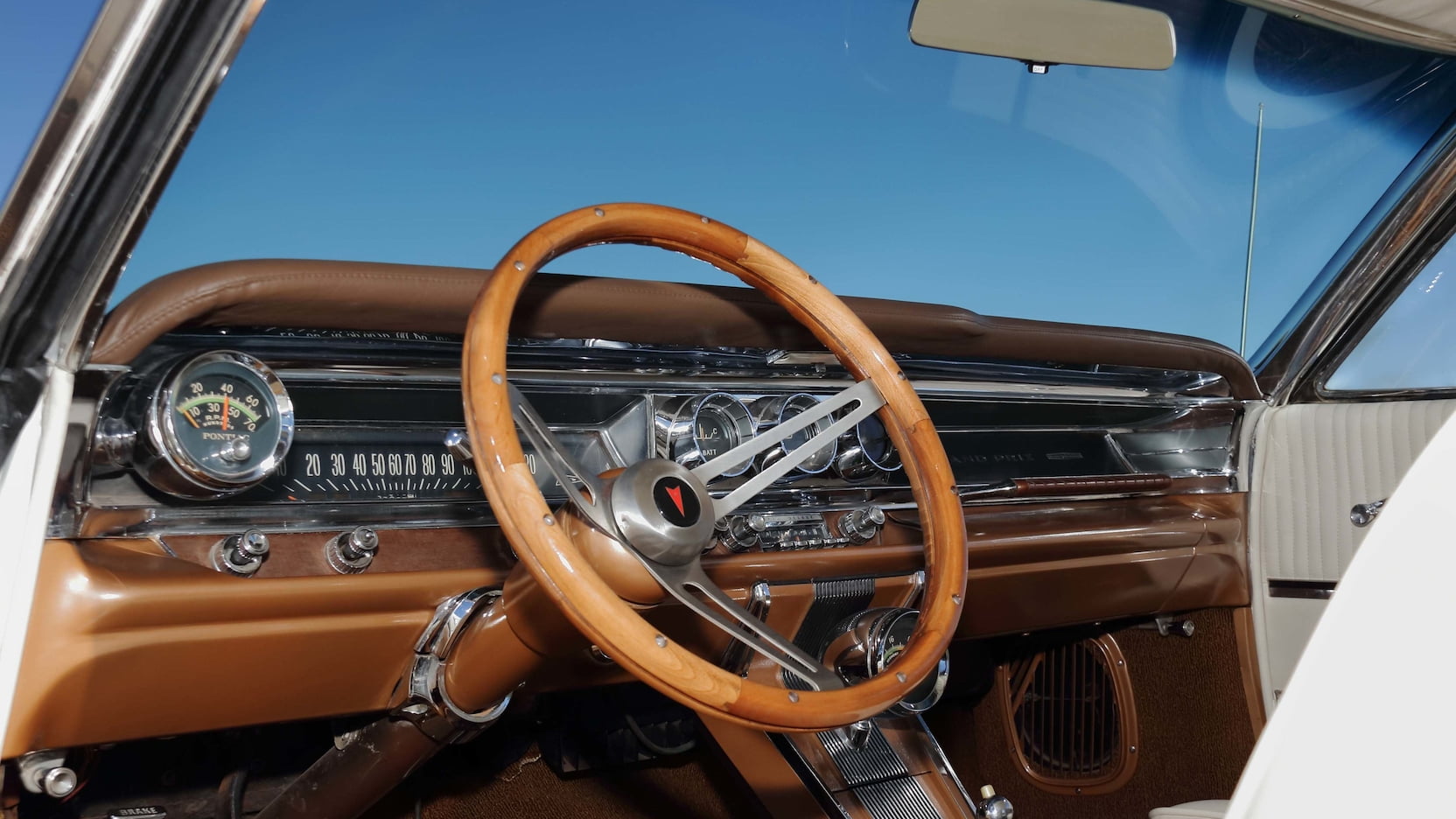 Walnut was the wood of choice for a classic sporting rifle or shotgun so for a sporting shooter the use of walnut would add to the attractiveness of the interior, and of course many of those who would purchase a Grand Prix would also be interested in hunting and shooting.
The Grand Prix came with two speed wipers and the optional extras for the 1963 Grand Prix included power brakes, power steering, power windows, a power adjustable driver's seat, an AM/FM radio, Safe-T-Track differential, tinted windscreen, a tilt adjustable steering wheel, cruise control, and air-conditioning.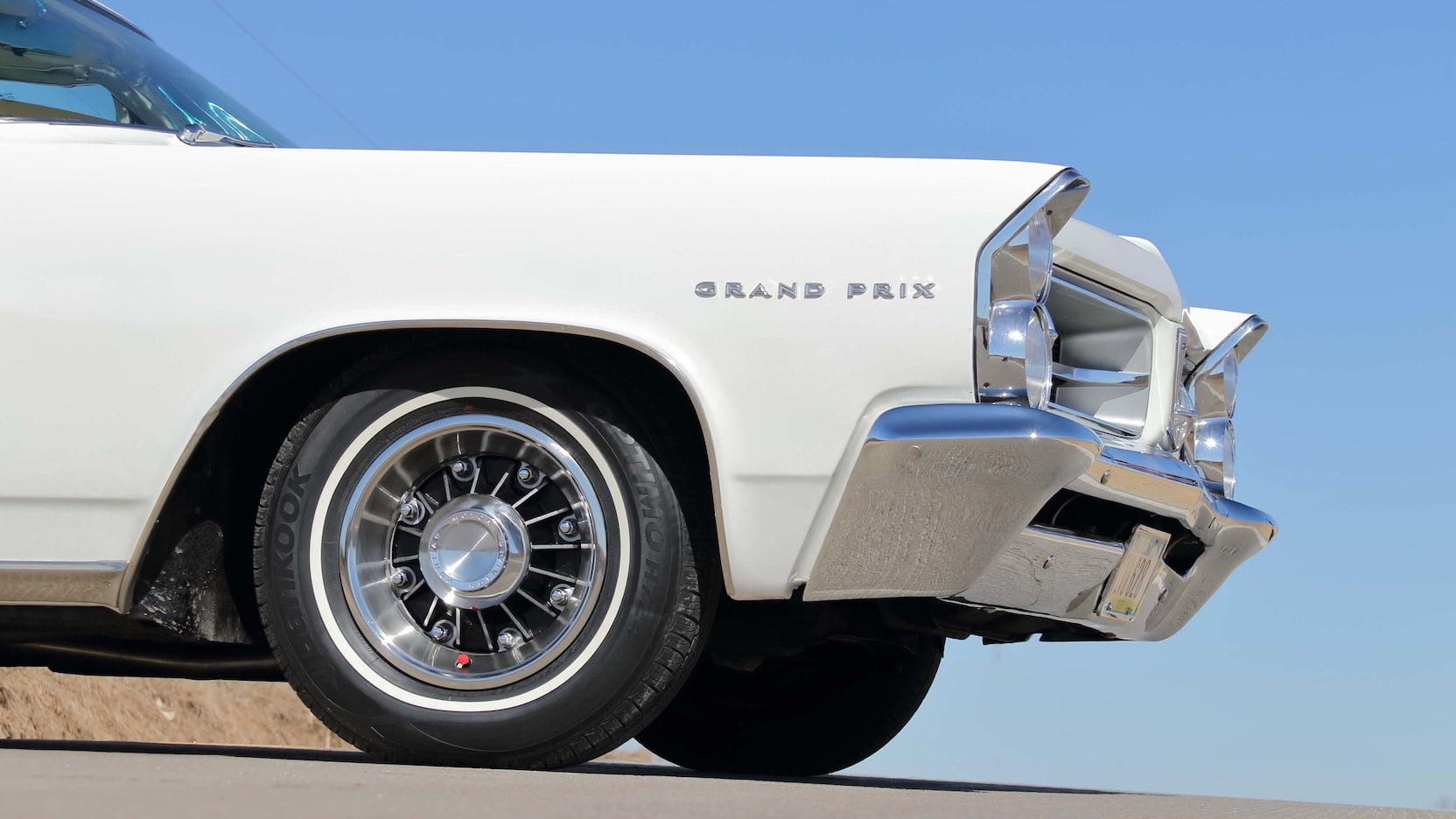 An unusual optional extra for the car was the choice of eight lug alloy wheels which had the brake drums integrated into the wheel to provide more efficient cooling. The Grand Prix was a high performance car and it needed efficient cooling for the drum brakes used all around.
The engine options for the Grand Prix were all V8's and began with the standard 389 cu. in. (6.4 liter) 303 hp engine fitted with a four barrel carburetor. The next optional V8 was the 389 cu. in. (6.4 liter) 330 hp engine fitted with a three barrel Tri-Power carburetor.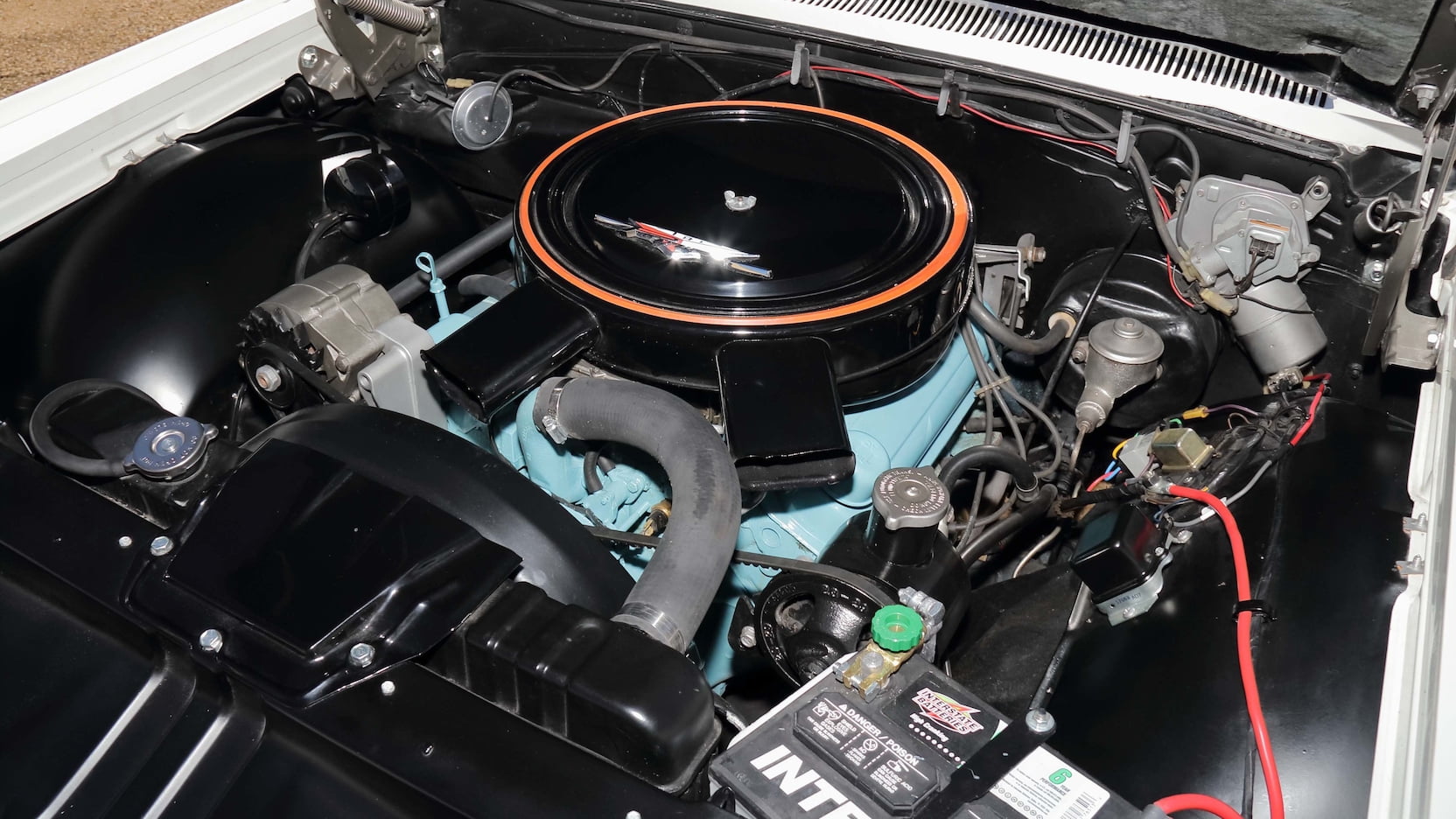 For those for whom 6.4 liters and 330 hp were just not quite enough three versions of the 421 cu. in. (6.9 liter) V8 were offered; a four barrel carburetor version producing 320 hp, a Tri-Power equipped engine providing 350 hp, and the Pontiac HO Tri-Power version producing 370 hp.
For sending all those horses to the rear wheels a Grand Prix buyer had the choice of the standard three speed manual gearbox, an optional four speed manual gearbox, or the three speed Roto Hydramatic automatic transmission for those who want their drive to be smooth and effortless.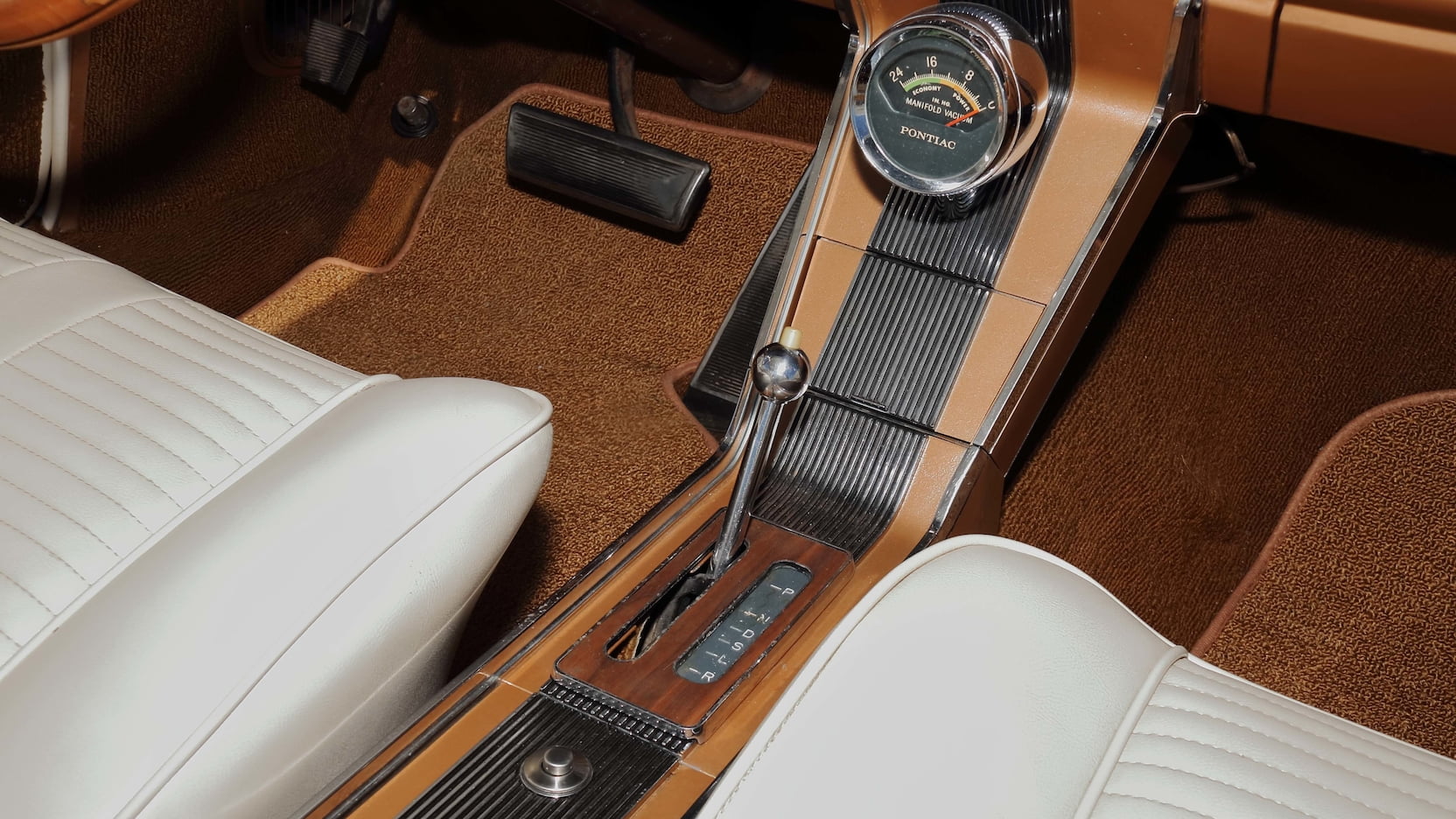 The Pontiac Grand Prix of 1963 was of course a full size car of the era and so it had a nice big trunk, large enough for a substantial amount of luggage, and wide enough to fit a full size rifle case for your brand new 1963 .300 Winchester Magnum Winchester Model 70 with its 26″ barrel. British pop group the Beatles sang a song that claimed "Money can't buy me love": perhaps not, but it can buy certain kinds of very satisfying happiness and we think that a 1963 Pontiac Grand Prix and a 1963 Winchester Model 70 are appropriate examples of that kind of happiness.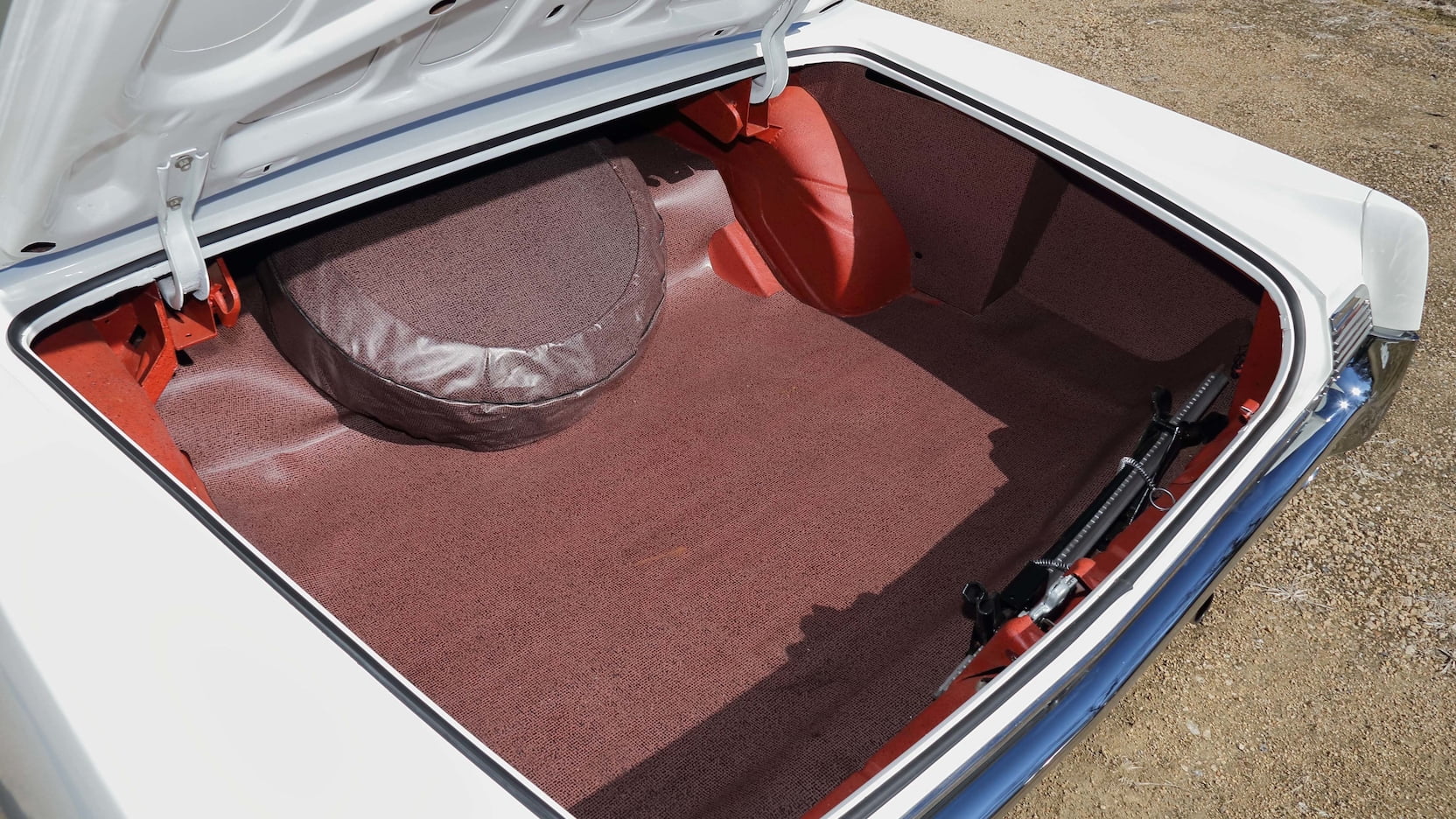 A Fully Restored 1963 Pontiac Grand Prix
For those reading this and thinking "they don't make them like they used to" there is a fully restored 1963 Pontiac Grand Prix coming up for sale in June by Mecum Auctions. This car was given a fresh frame-up restoration completed in 2019 at Tom Lindle Restoration Shop in Princeton, Iowa and is fitted with the 389 cu. in. Tri-Power engine mated to a Roto Hydramatic transmission. The car is fitted with a range of optional extras including power steering and power brakes, the AM/FM radio, tinted windscreen, and the unusual 8 lug alloy wheels with integrated brake drums.
This car is provided with good documentation which includes the original Protect-O-Plate, which was used for warranty and service work when the car was new.
You will find this highly desirable car's sale page if you click here.
The sale is scheduled to take place at the Mecum Indy 2020 sale held between June 23-28, 2020 and is to be offered with no reserve.
The 1963 Pontiac Grand Prix marked a turning point for Pontiac car styling, and had a great influence on American and foreign car styling also. It marks the beginning of Jack Humbert's design talent being given full freedom and it remains a simply beautiful legacy and a tribute to the man, and the cars of the era he worked in.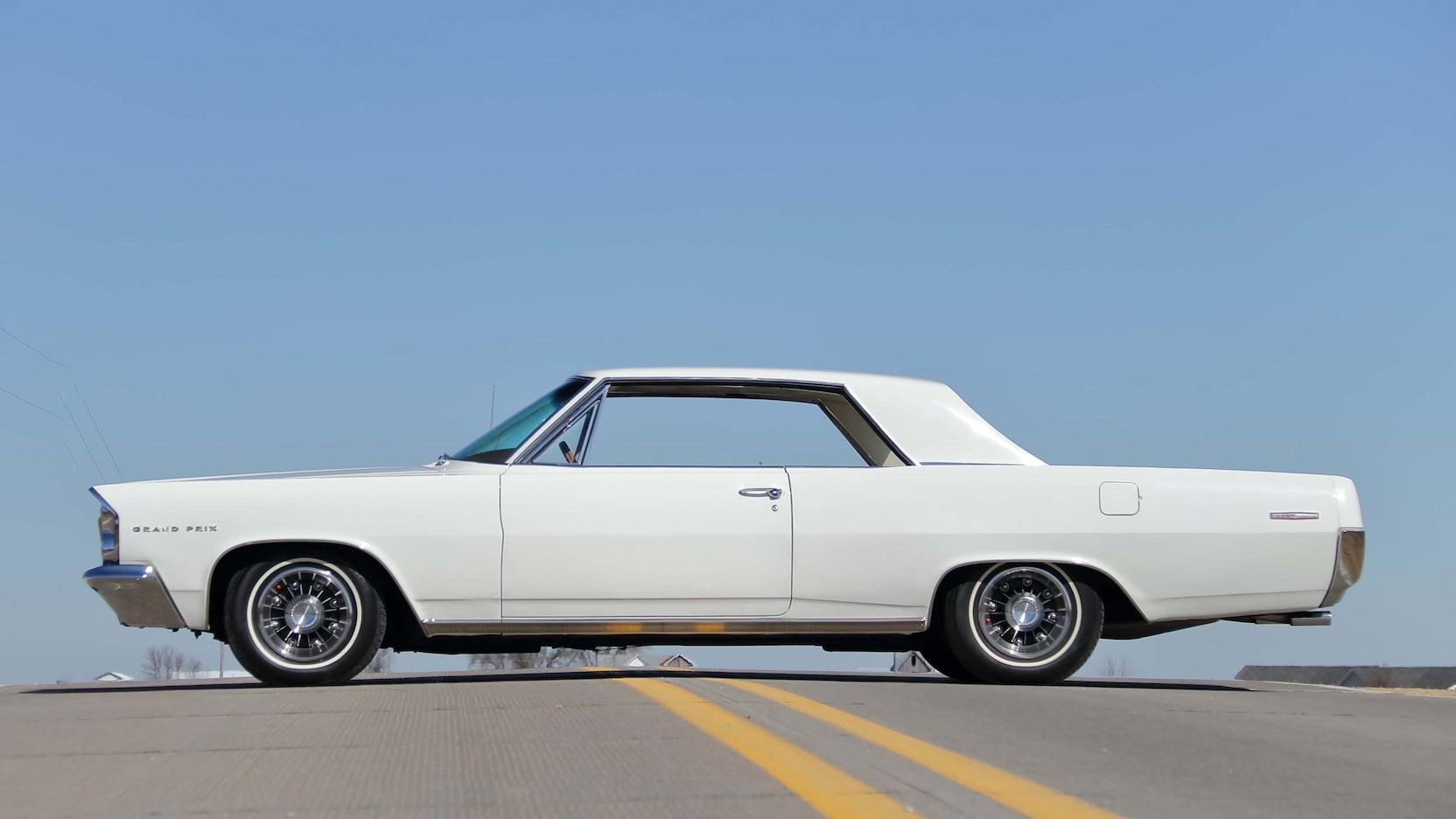 Photo Credits: All pictures courtesy Mecum Auctions.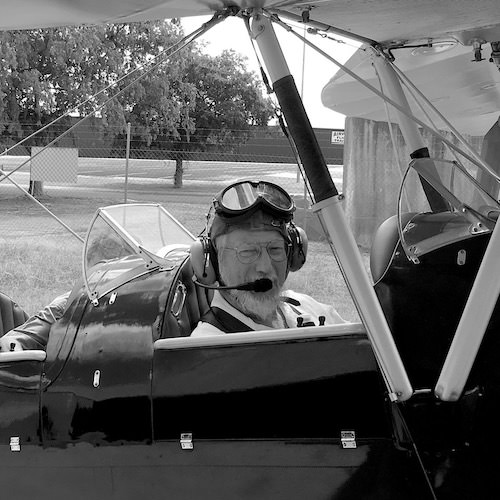 Jon Branch is the founder and senior editor of Revivaler and has written a significant number of articles for various publications including official Buying Guides for eBay, classic car articles for Hagerty, magazine articles for both the Australian Shooters Journal and the Australian Shooter, and he's a long time contributor to Silodrome.
Jon has done radio, television, magazine and newspaper interviews on various issues, and has traveled extensively, having lived in Britain, Australia, China and Hong Kong. His travels have taken him to Indonesia, Israel, Italy, Japan and a number of other countries. He has studied the Japanese sword arts and has a long history of involvement in the shooting sports, which has included authoring submissions to government on various firearms related issues and assisting in the design and establishment of shooting ranges.