I was at a Sporting Clays shotgun shoot over the weekend and one thing that stands out when you look at the guns of the serious and not so serious shooters is that the over and under double barrel reigns supreme. Yet interestingly if you look at the world of double rifles by far the most common are the side by side, which should lead us into the question "why is this so?"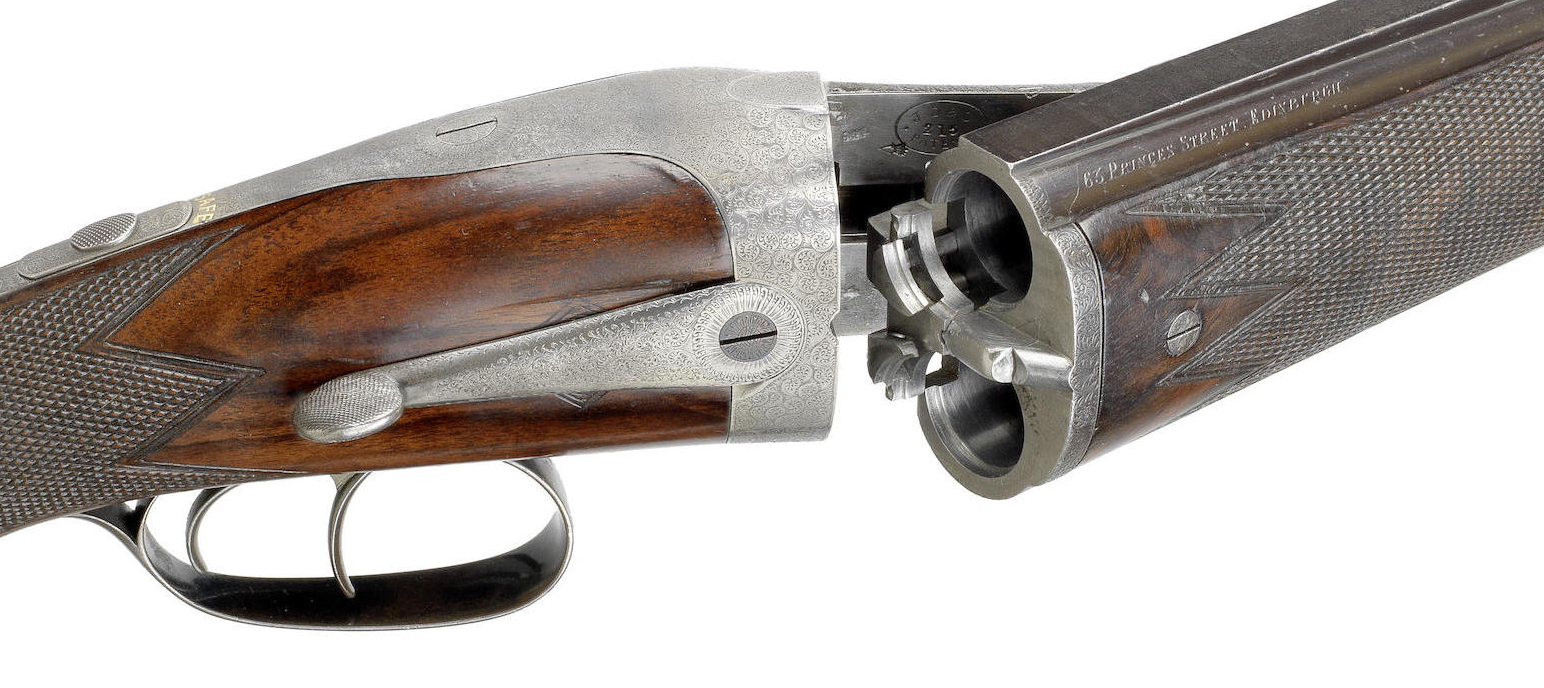 The short answer is that there are a couple of reasons why the side by side is preferred for a double rifle, one is strength of lock up, it is easier to achieve if the action is kept shallow (and an additional top locking mechanism can be installed at the breech between the two barrels), and gape, a double rifle is best with a shallow gape that keeps the bend of the gun at the minimum possible angle when open and also helps make reloading a bit easier. An over and under requires a larger gape because the barrels are on top of each other.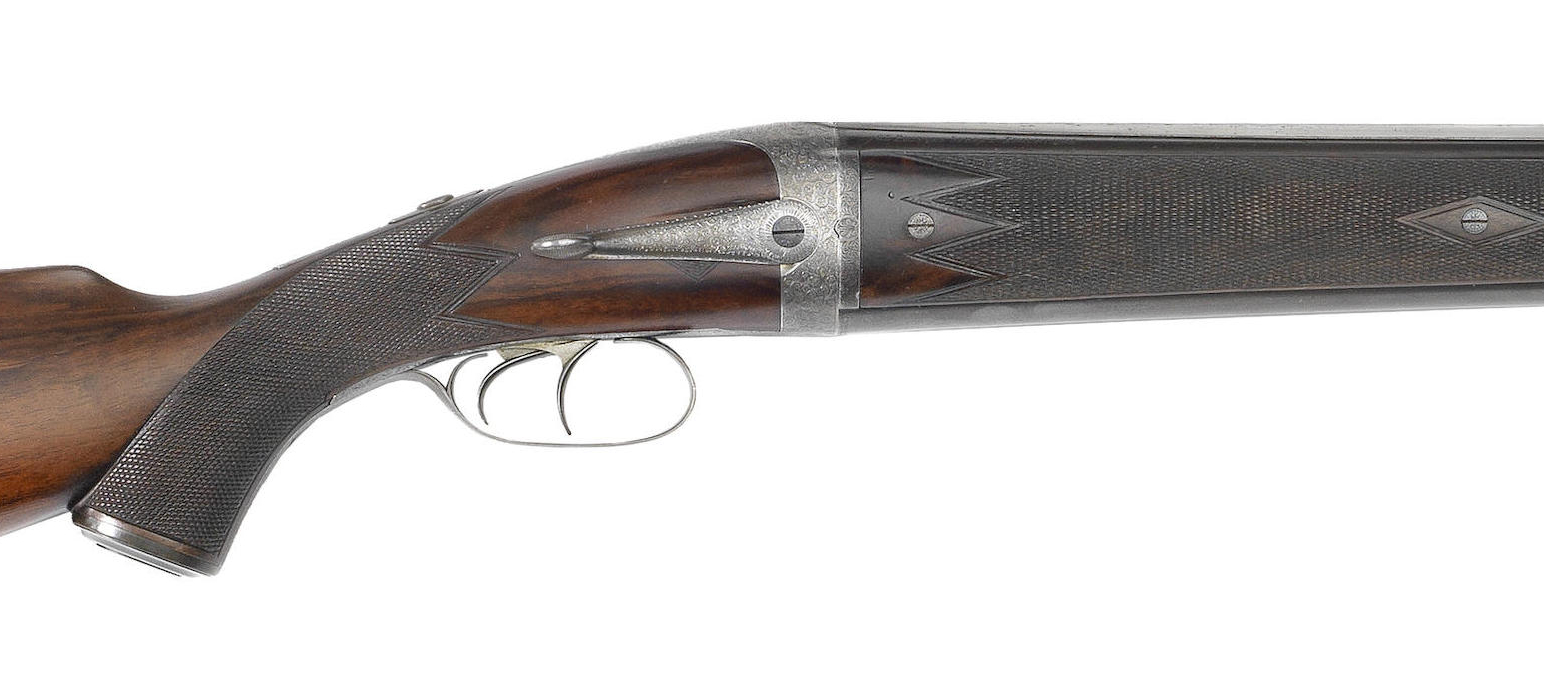 For a shotgun however most people seem to prefer the slender sighting plane of the over and under, and if you have a naturally dominant eye on the same side as your strong hand as most people do this will tend to be your preference. However, if like me things are back to front and your dominant eye is on the opposite side to your strong hand then you may prefer the wider and more eye catching sighting plane of the side by side double. If you are having a gun made or fitted then talk with your gun maker and/or your shooting coach if you have one. The advice of an experienced professional is normally better than just buying on the basis of personal preference.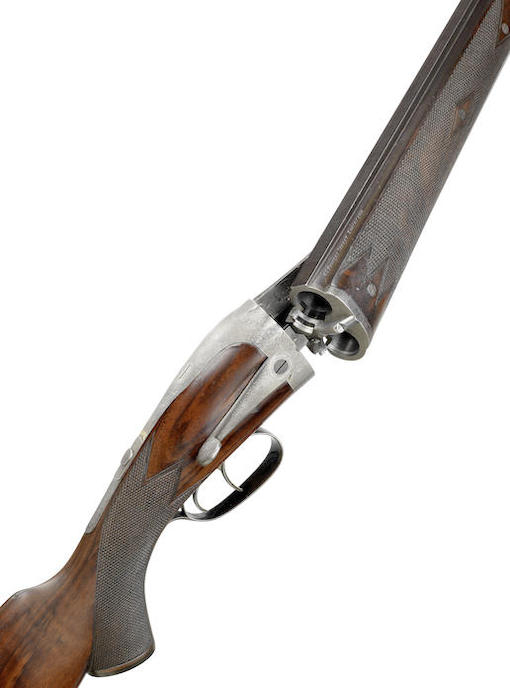 J. Dickson and Son's approach to solving the problem of providing a shallow gape on an over and under shotgun was to simply rotate a modified side by side action through ninety degrees and make it a side opening gun. It makes complete sense yet the idea did not prove popular and only four such guns were made. It may be that in the Britain of the late nineteenth century nothing other than a side by side double would have been considered fashionable. So it would have taken someone with imagination and the willingness to not follow fashion to commission this gun in the first place. Someone who might say "what I do is fashionable, what others do is unfashionable". That the gun was made at all tells us something about the person who had it made.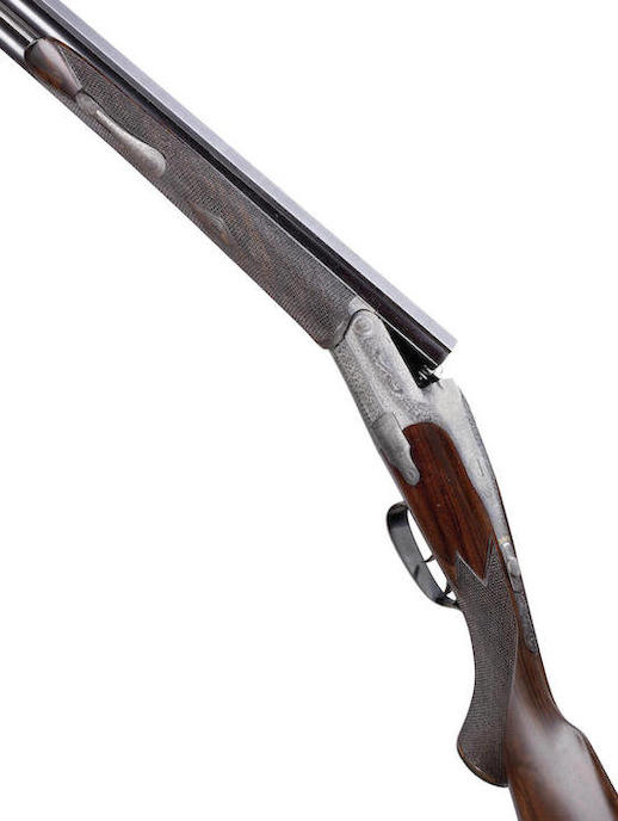 The person who had the gun made was Schomberg Henry Kerr, 9th Marquess of Lothian, in Scotland. A man who had the benefit of coming from an "establishment" family, a man who had the best education money could buy being educated at Trinity College, Perth, and then at Oxford's New College. He was likely adventurous as he entered the diplomatic corps and served in Lisbon, Tehran, Baghdad, Athens, Frankfurt, Madrid and Vienna. So this gun may be quite well traveled and if it could speak would have some stories to tell.
Schomberg Henry Kerr had a full life and an illustrious career after he left the Diplomatic Corps. The following is the summary from the Bonhams sale page for this gun:-
"In 1886 he was sworn on the Privy Council and the following year succeeded Arthur Balfour as Secretary for Scotland and Vice-President of the Scottish Education Department in Lord Salisbury's Conservative administration. He remained head of the Scotland Office until the government fell in 1892
Apart from his political career Kerr was Keeper of the Privy Seal of Scotland from 1874, a post he held until his death 26 years later, and was also Keeper of the Great Seal of Scotland while Secretary of State. In 1878 he was created a Knight of the Thistle and in 1882 he received an honorary degree from the University of Edinburgh and was elected Rector serving between 1887 and 1890. He was Captain-General of the Royal Company of Archers, President of the Society of Antiquaries of Scotland (1876-1890) and Royal Scottish Geographical Society (1894-1898), and a Knight of Grace of the Venerable Order of Saint John of Jerusalem. From 1878 to 1889 he was Colonel Commanding the 3rd Battalion Royal Scots, of which he later became Honorary Colonel."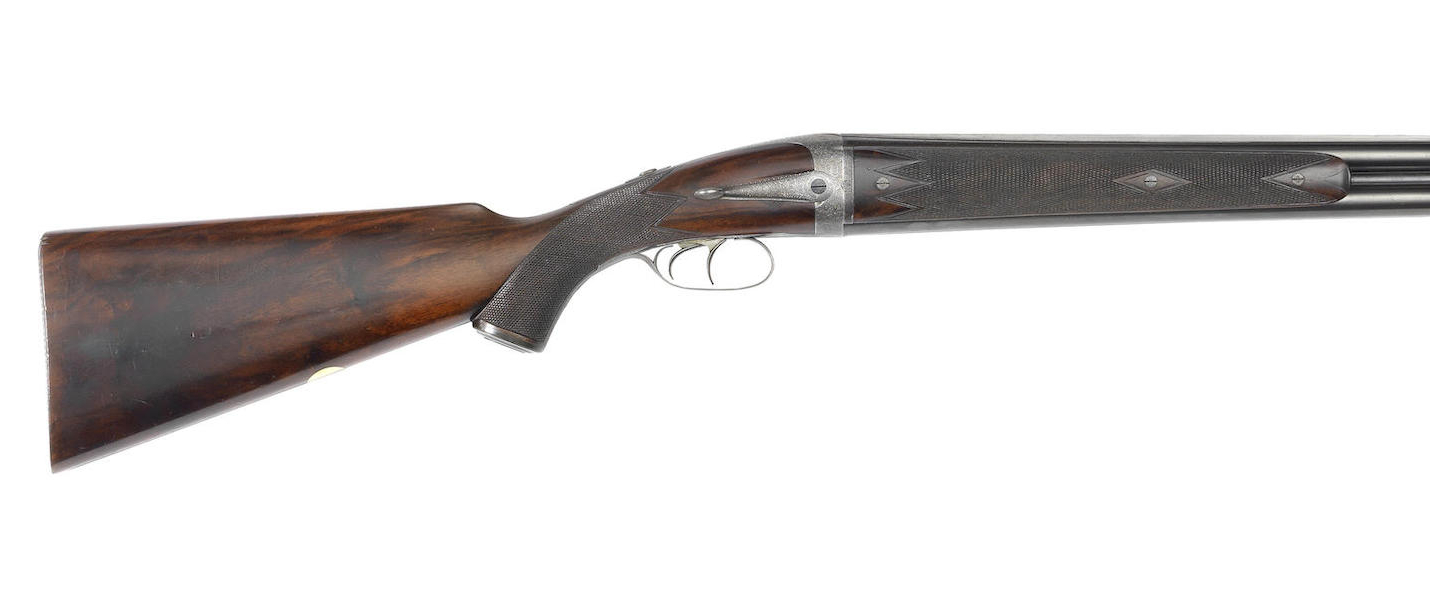 This gun is coming up for auction by Bonhams at their Modern Sporting Guns auction to be held in London on 12th May 2016. You will find the Bonhams auction page for this gun if you click here.
The best book on John Dickson and Son's guns is "John Dickson & Son, The Round Action Gunmaker" by Donald Dallas. You can find it on Donald Dallas' website if you click here.
The gun has recently received a London re-proof and the barrels are choked cylinder and ⅜. Chambers are 2¾inch. So this is a gun that can be used and enjoyed as well as being a gun that will prove to be a conversation piece in any collection of fine guns.
(All pictures courtesy Bonhams).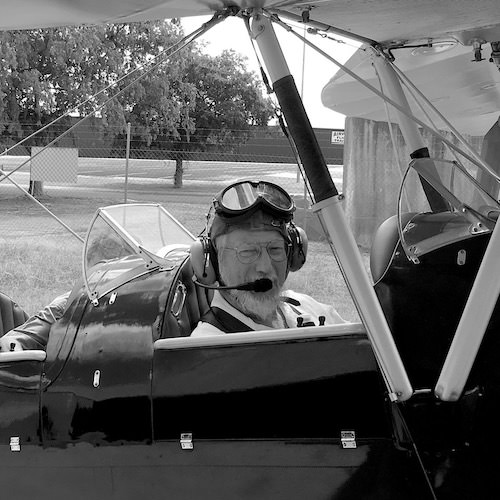 Jon Branch is the founder and senior editor of Revivaler and has written a significant number of articles for various publications including official Buying Guides for eBay, classic car articles for Hagerty, magazine articles for both the Australian Shooters Journal and the Australian Shooter, and he's a long time contributor to Silodrome.
Jon has done radio, television, magazine and newspaper interviews on various issues, and has traveled extensively, having lived in Britain, Australia, China and Hong Kong. His travels have taken him to Indonesia, Israel, Italy, Japan and a number of other countries. He has studied the Japanese sword arts and has a long history of involvement in the shooting sports, which has included authoring submissions to government on various firearms related issues and assisting in the design and establishment of shooting ranges.