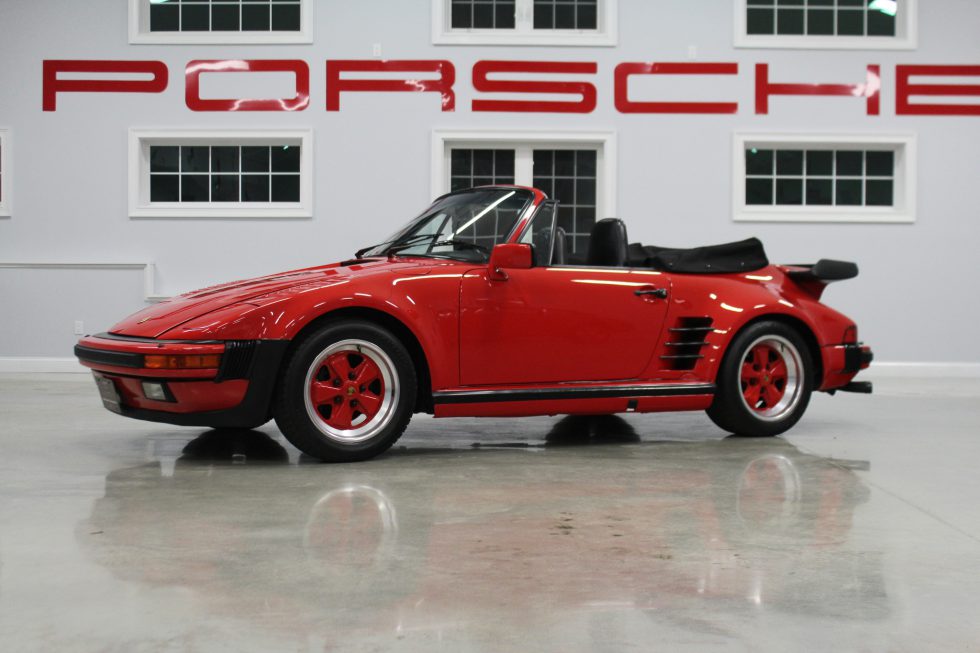 Porsche's 935 was the racing version of what was then the fastest accelerating road car. Predictably there were those who wanted a 935 to drive on the road and one of those people was racing sponsor Mansour Ojjeh. Porsche had to respectfully decline his request but instead said that they could modify a Porsche 911 with a bodywork style similar to the race car if that would satisfy Mansour Ojjeh's request. Mansour Ojjeh agreed and the Porsche 911 Turbo "Slantnose" was born.
Once the prototype car had been made Porsche found that there was a market for such a version of the 911 Turbo and so they created the M505 option package to make a new Porsche 911 Turbo in this unique look and at a uniquely luxurious comfort level. This was a high cost option package only available for the 911 Turbo and added USD$23,244 to the price.
The M505 option package included sloped front fenders, retractable headlamps and air vents to ensure efficient air-cooling for the brakes and engine. It was only available on the Turbocharged 911 with its 3,299-cc SOHC rear mounted flat six-cylinder engine producing 282bhp @ 5,500rpm. The transmission was the standard Porsche 5 speed manual.
Because the M505 "Slantnose" option pack was so expensive few 911 Turbo were made with this "Slantnose" and similarly very few were made in the cabriolet version. In 1988 just 112 of the M505 cabriolet's were produced and the "Guards Red" car in our pictures was one of those.
This car is coming up for sale by Auctions America at their Fort Lauderdale auction which will be held over March 31st – April 2nd, 2017. This car will be offered for sale on the first day of the auction.
You will find the sale page for this car if you click here.
The car has color coordinated Fuchs wheels, power windows, air conditioning, and a black Haartz top. The car comes complete with books and tool kit.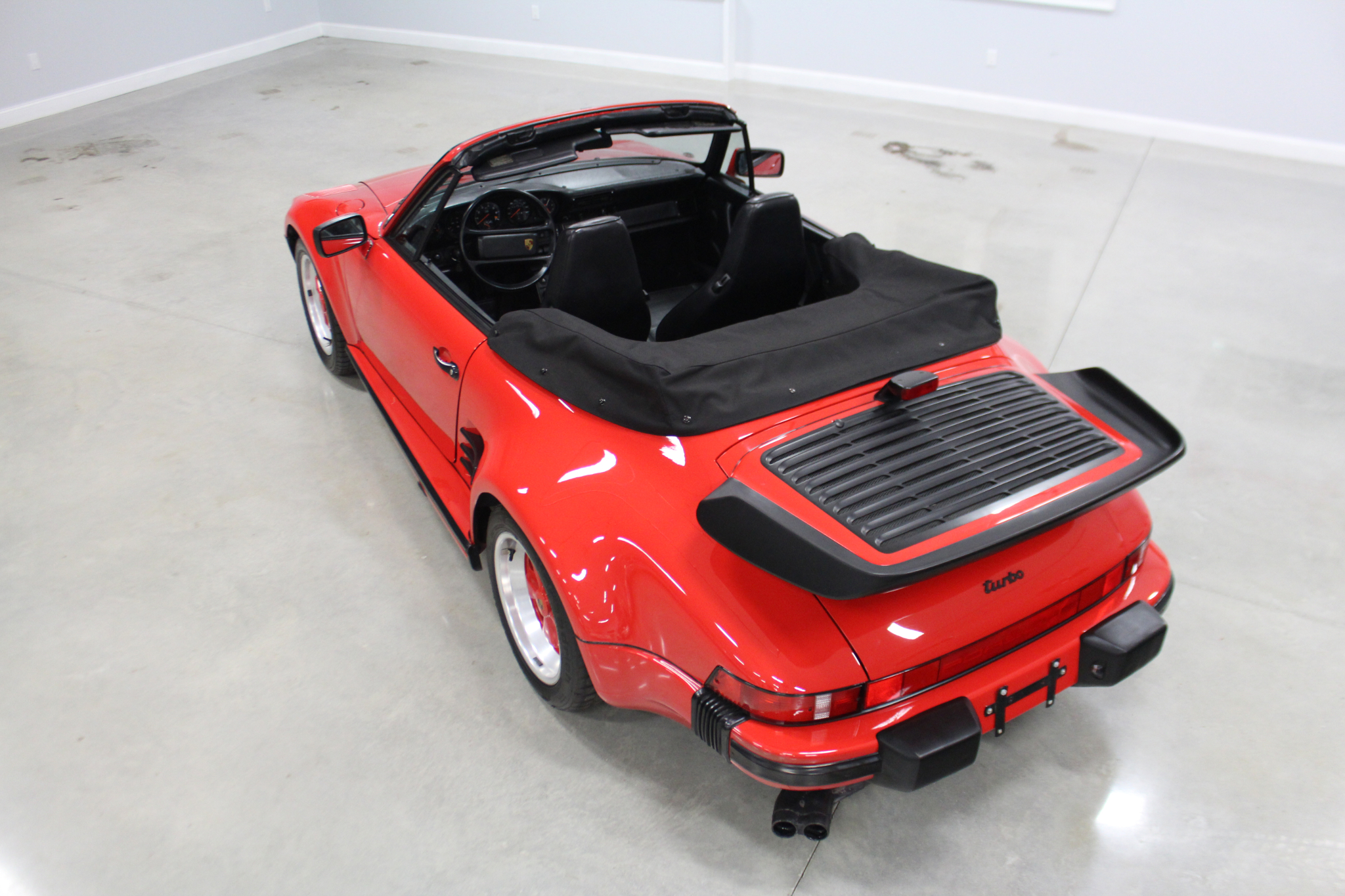 (All pictures courtesy of Auctions America).