I sometimes wonder why Ian Fleming gave James Bond an Italian Beretta 418 pistol but a British Bentley motor car. Things Italian evoke an aura of exotic romanticism whereas things British tend towards the not so exotic "bangers and mash" and solid dependability. Surely Bond could have been issued with the tiny Webley 25 ACP automatic pistol as the perfect compliment to the Bentley? They are a delighful little pistol and certainly no less dependable than the Beretta 418. But the Webley is British, and therefore solid, but a bit boring in the same blocky style that Glocks have.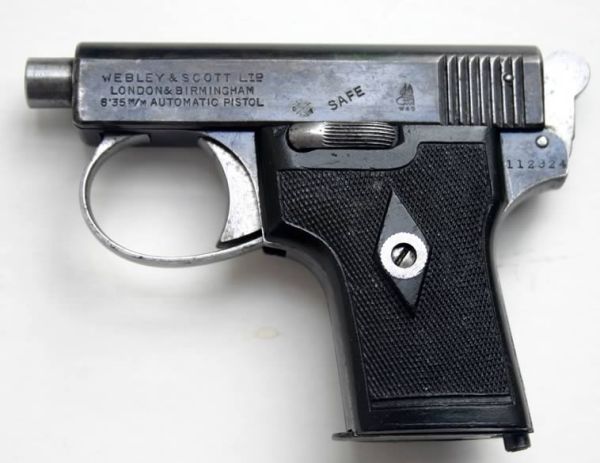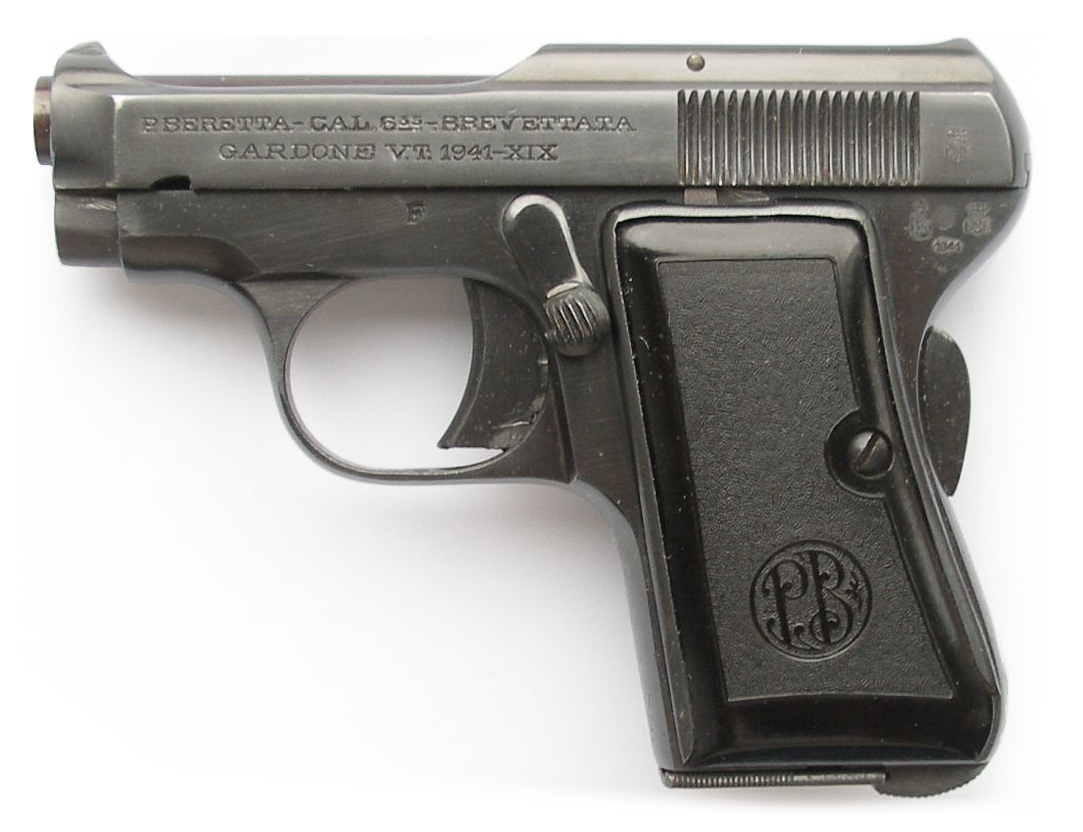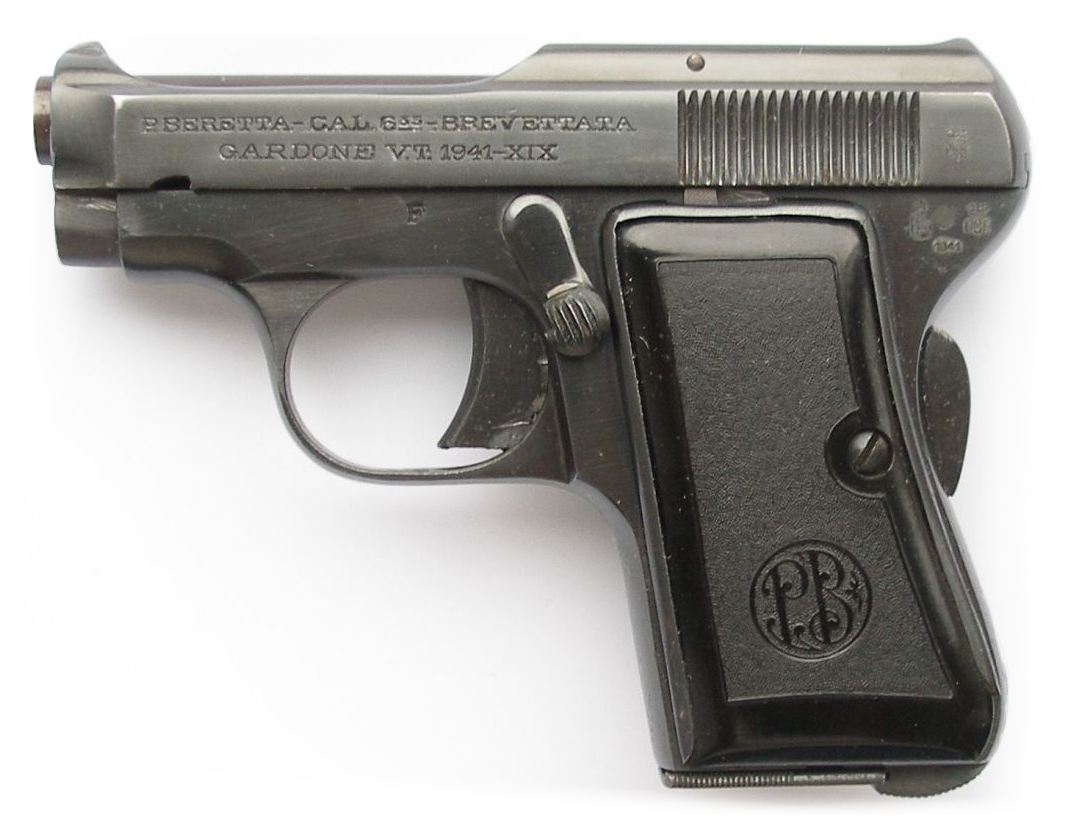 I like to think that Ian Fleming got Bond's choice of pistol right, the Beretta was a perfect fit with his somewhat un-tameable character and penchant for romantic trysts. The Bentley however is too tame and respectable. Bond should have been driving an Alfa Romeo 6C 2500 SS; it's the perfect compliment to his character. In the movie "Goldfinger" the film makers seem to realize that a Bentley is just too boring so they put Bond in the "much more exciting than a Bentley" Aston Martin DB5 complete with its twin machine guns, rear bullet proof screen and passenger ejector seat – useful in case Pussy Galore wants Bond to marry her – because as we all know Bond's heart really belongs to Miss Moneypenny.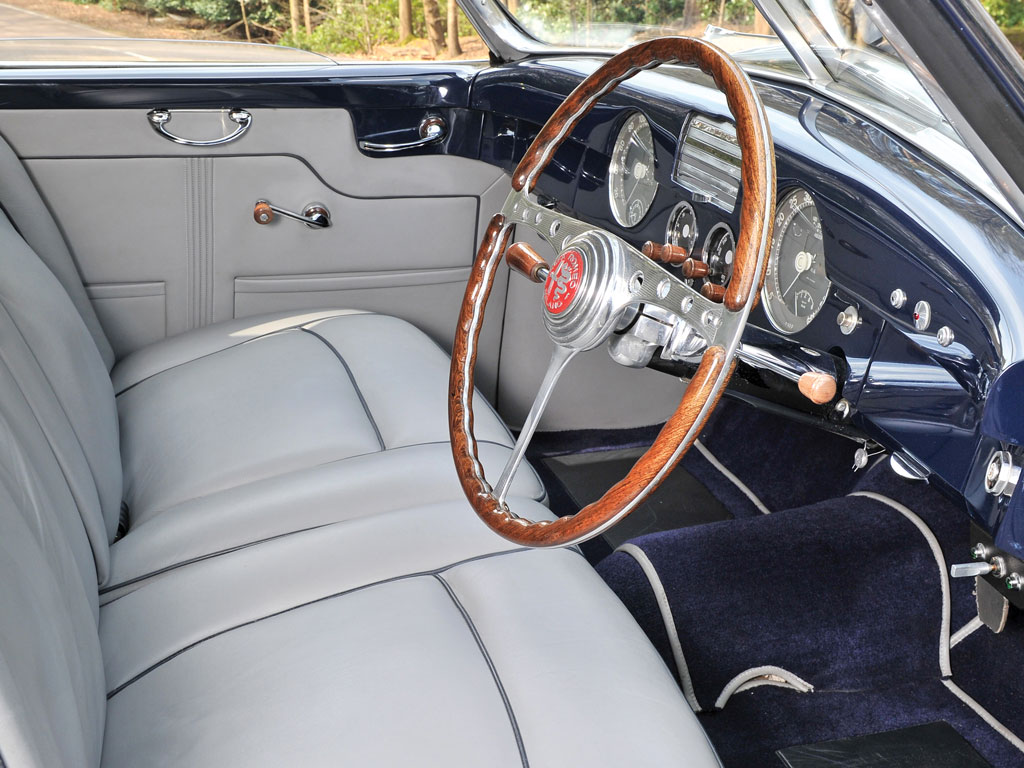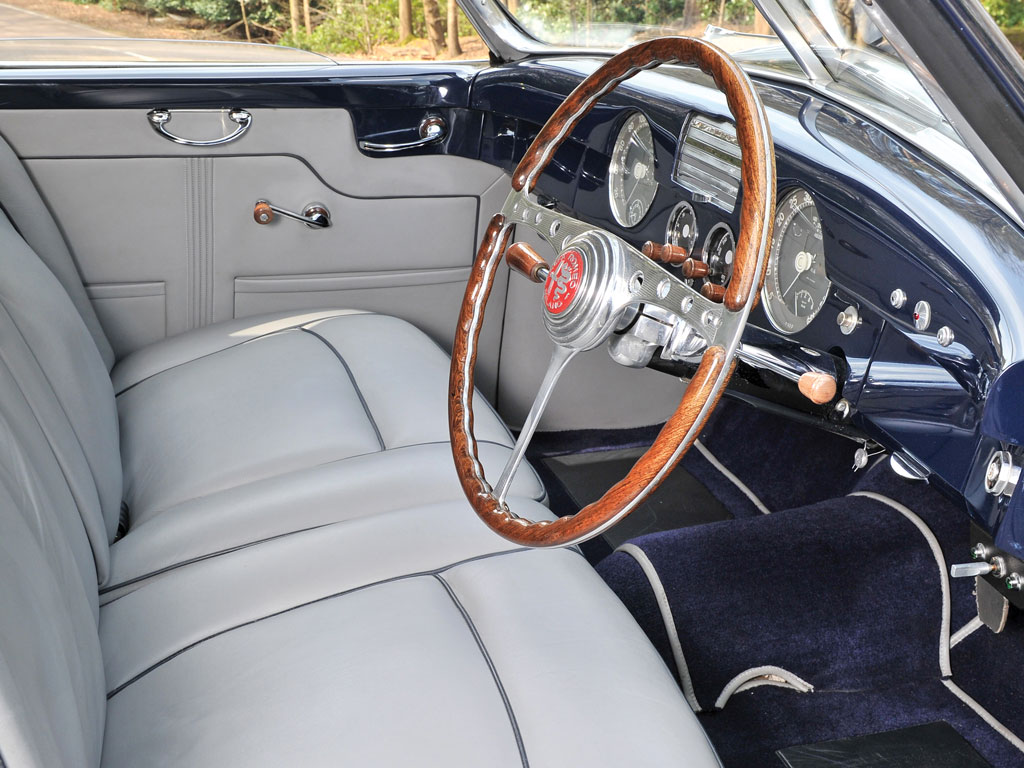 In fact this Alfa Romeo with its column mounted gear lever would have been perfect for James and Moneypenny to go out for a romantic evening. James could put his left arm around Miss Moneypenny and steer with his right hand, whilst Miss Moneypenny can manage the gears for James with her right hand. In fact they could have driven from London to Monte Carlo for their honeymoon in this way. A romantic driving partnership sharing the pleasures of a fabulous driving experience. Does life get any better than that?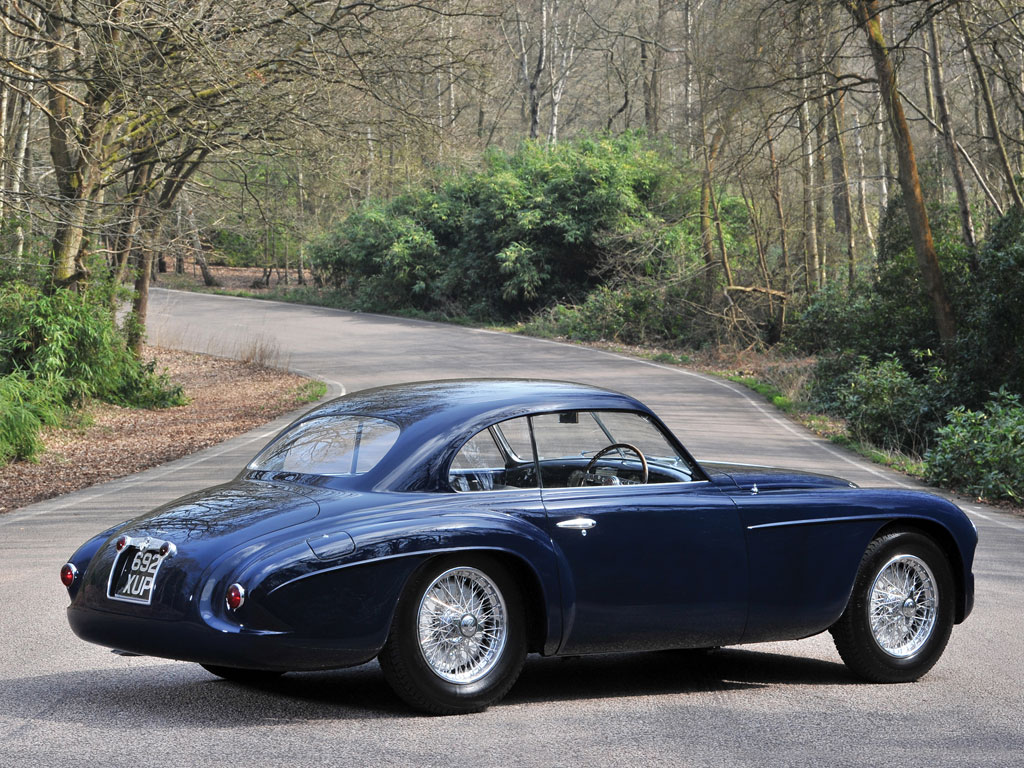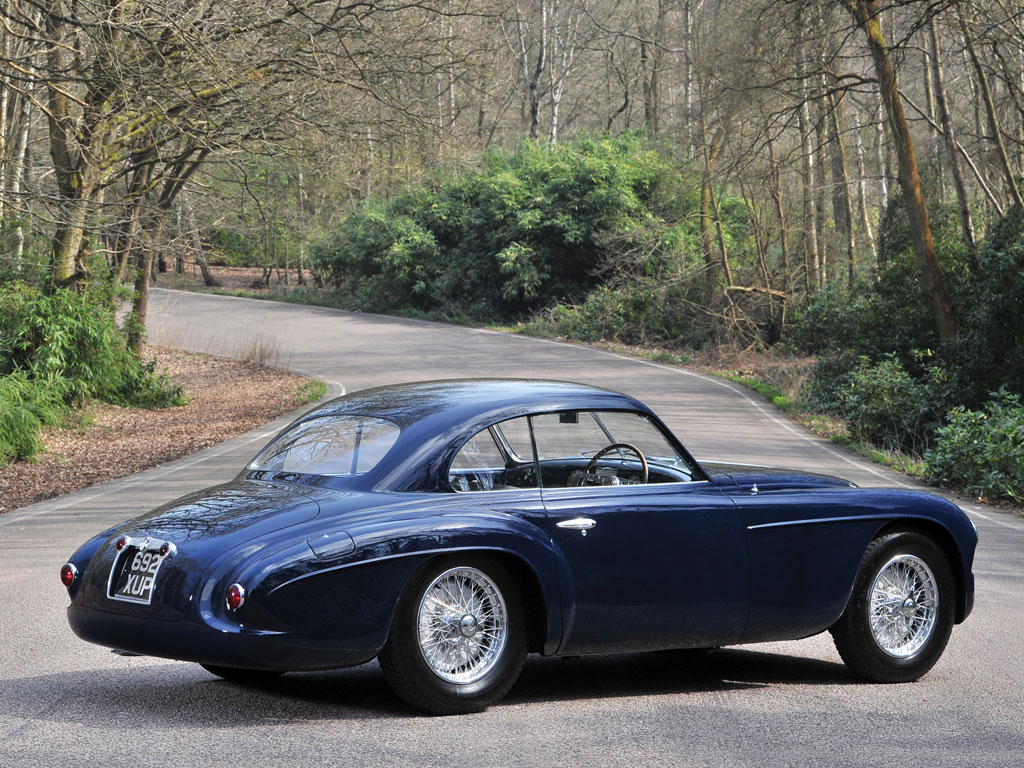 The Alfa Romeo 6C 2500 SS was the car that put Alfa Romeo back into business in the aftermath of World War II. It was a car that became a style icon, being purchased by the likes of Rita Hayworth, Tyrone Power, and Prince Ranier of Monaco who later married the Hollywood actress Grace Kelly. The 6C 2500's were built with many and various body styles, the most common from Touring of Milan. The example that we are featuring in this post looks like one of the loveliest examples of a 6C 2500 SS one could encounter. The 6C was powered by a 2443cc six cylinder engine which was brought to life by either a single or triple Weber carburetors. This car is one of the triple Weber SS versions and as such is desirable for the liveliness those triple Webers breathe into it.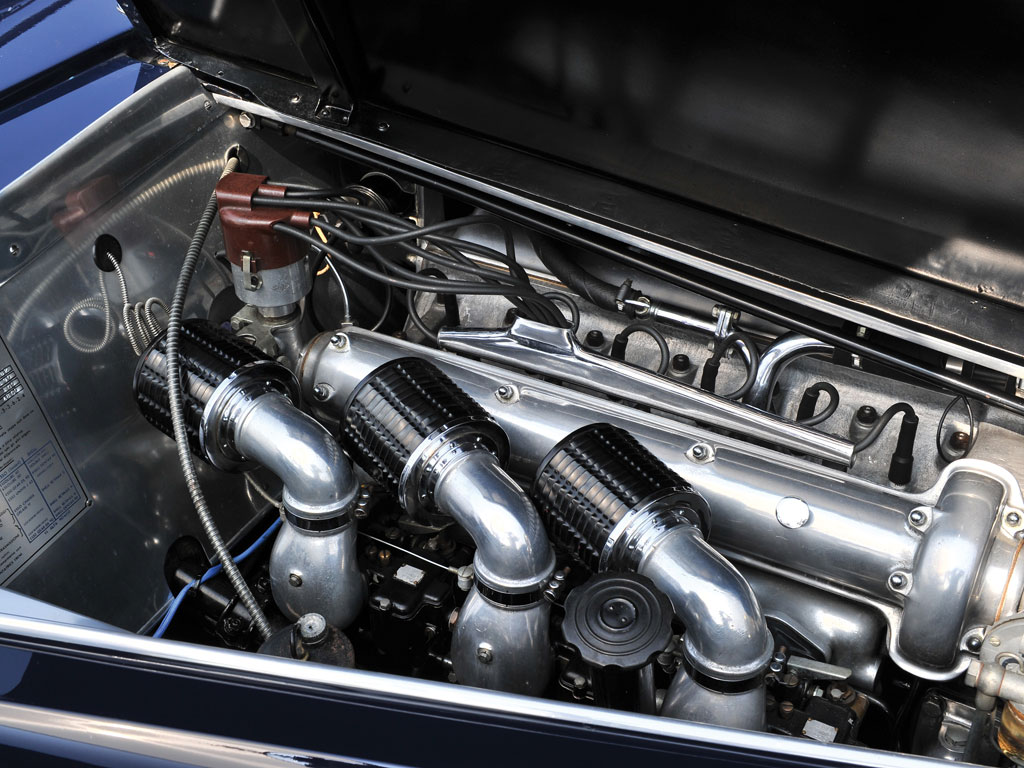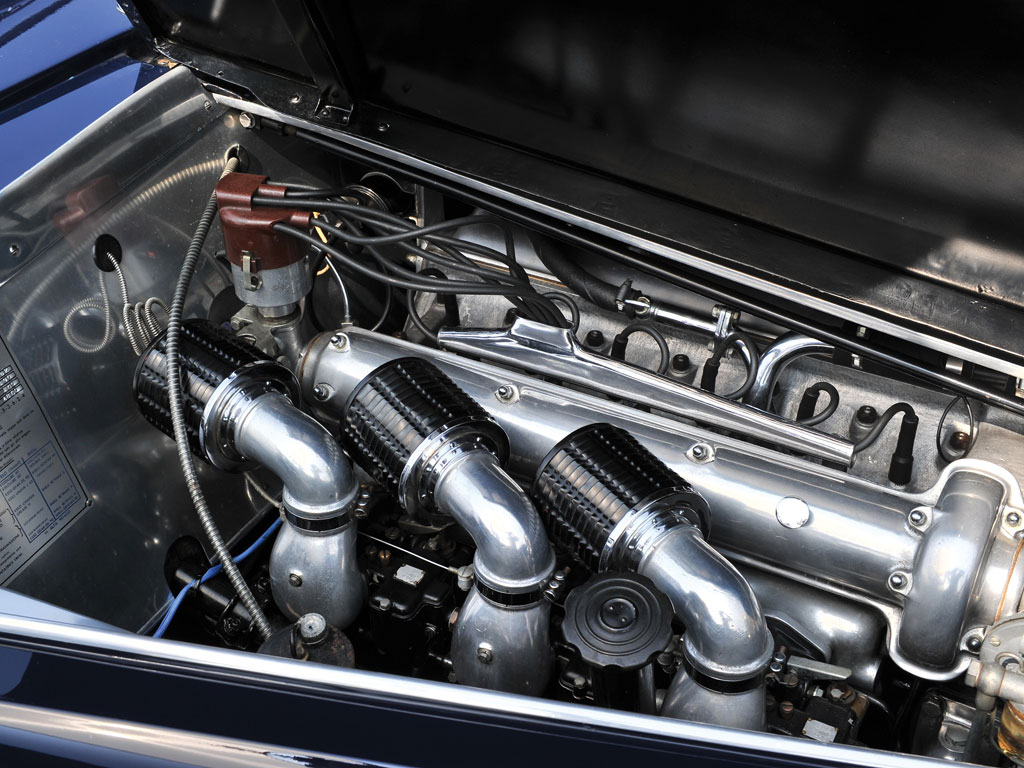 The Alfa Romeo 6C 2500's mark the end of an era. They were the last of the hand built Alfas; one could say that they were the Alfa Romeos made before they stopped making real Alfa Romeos and began mass production. The original chassis was designed by Vittorio Jano and the 6C featured fully independent coil spring front suspension and swing axle torsion bar independent rear suspension. The twin overhead cam 2443cc six cylinder engine was mated to a four speed manual gearbox and the 6C 2500 became the first Alfa Romeo capable of 100 mph (160 km/hr). This is a car that features quite modern chassis, suspension and engine despite having been first created in 1939. For stopping power there are large four wheel hydraulic drum brakes, adequate and sporting competition ready.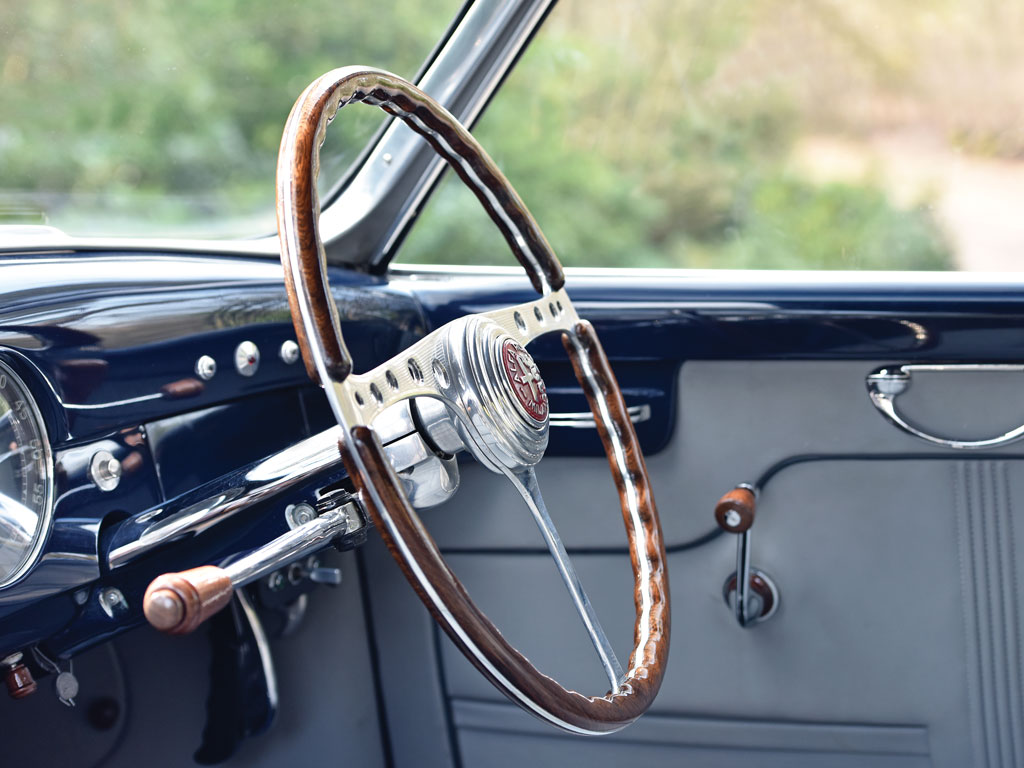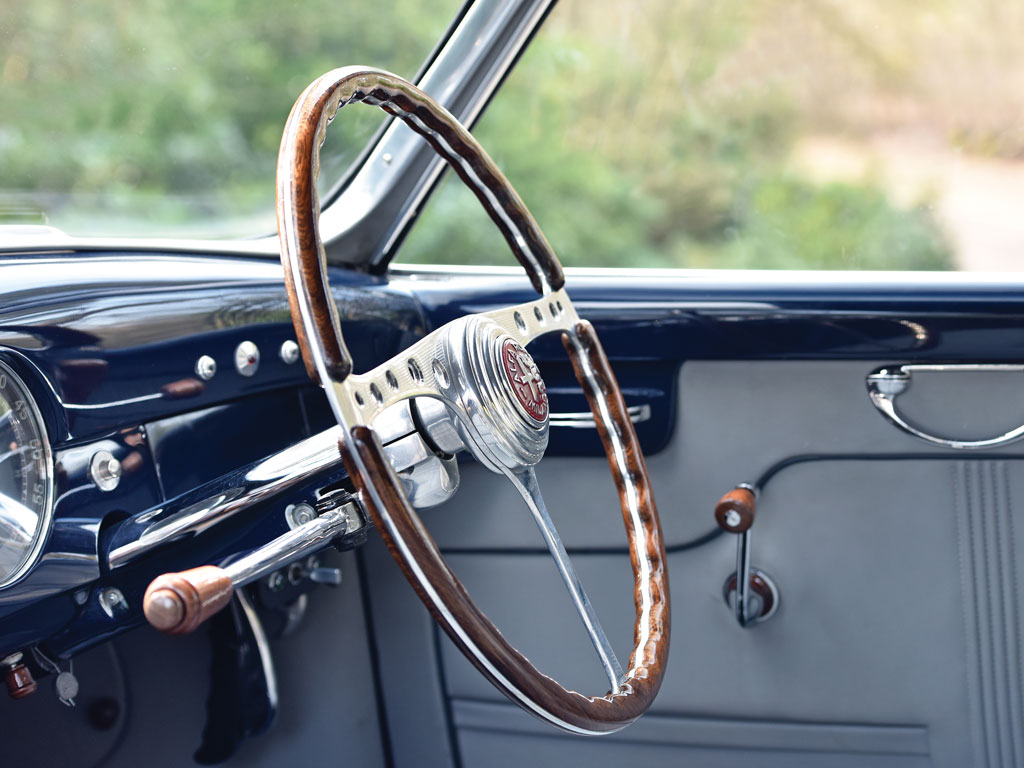 All the Alfa Romeo 6C's were hand built as automotive works of art, so no two are identical. It was in 1949 that this series of cars, the Villa d'Este Berlinetta Coupés with Superleggera coachwork by Touring of Milan began to be created, named after the historic villa on Lake Como.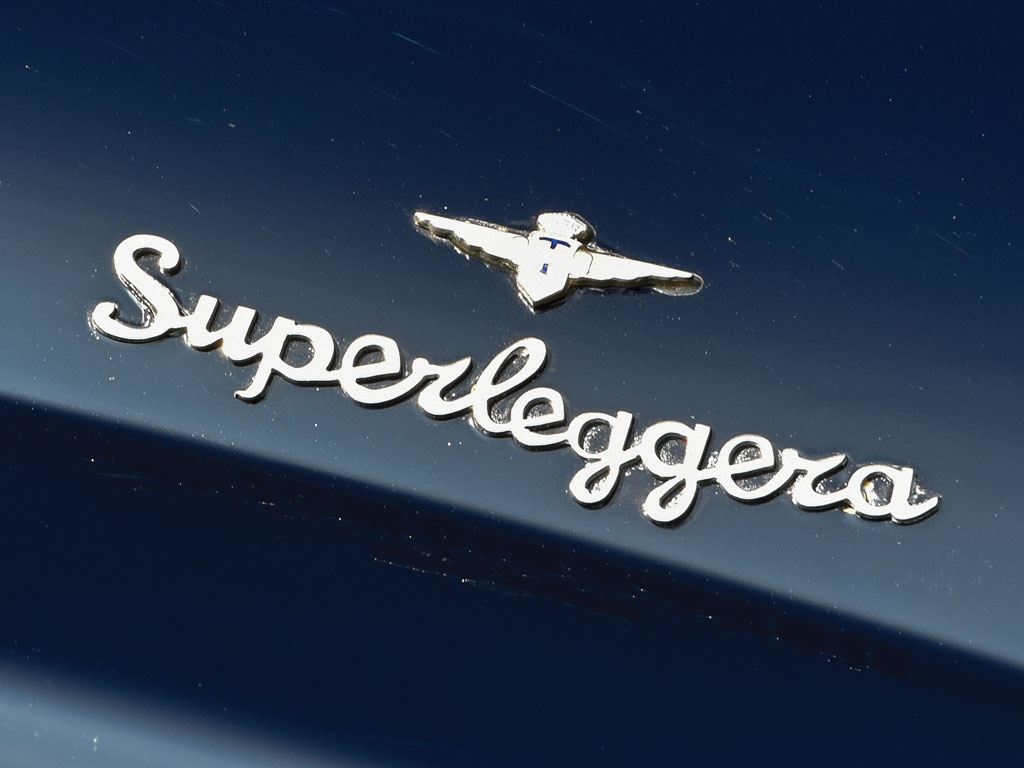 A total of thirty one of these coupes were produced up until production ended in 1952. The car featured in these photos is one of the prettiest of them; and this car, like James Bond's Bentley, is fitted with Marchal headlights and Marchal "Le Mans" driving lights.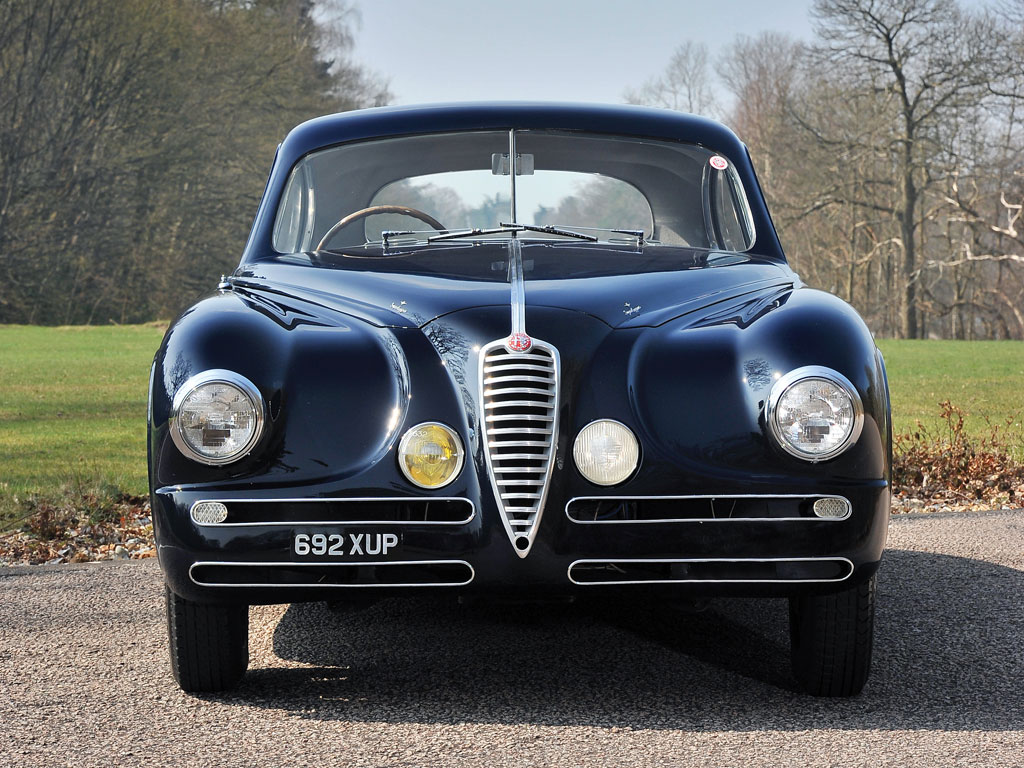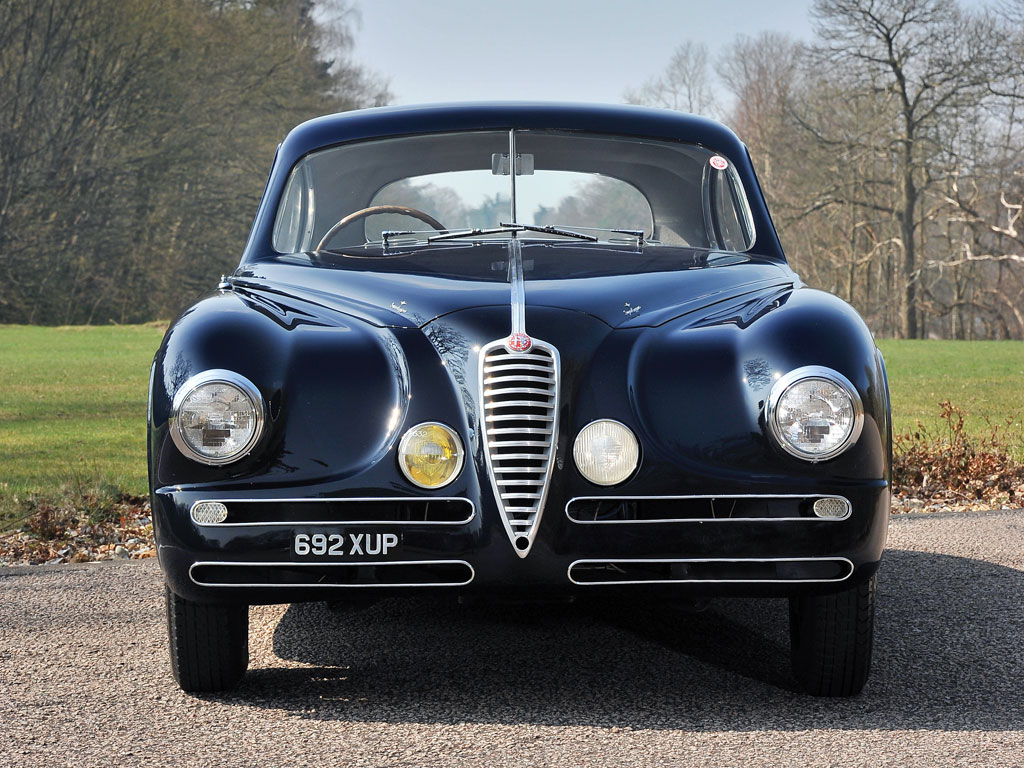 With its 110 horsepower SS or "Super Sport" engine and a sporting look imparted to it by its bumperless front end and false bumper slots on the rear end the car is a thing of beauty and in beautiful condition. Added to that, thankfully, it has not spent all its time reposing in a museum but has been campaigned in gentle competition in recent years. Indeed, how could one own a car such as this and resist the temptation to get behind the wheel and get some serious enjoyment out of it.
This particular car is being offered for auction at RM Auctions Villa Erba auction on 23rd May 2015.
You will find the auction page if you click here.
You can also find a previous post we did on Revivaler on the Alfa Romeo 6C 2500 if you click here.
As for me, I remain unshakably convinced that this is the car that Ian Fleming should have given James Bond; and I think Miss Moneypenny would have approved, in fact I think she would have wanted to get behind the wheel and put it through its paces.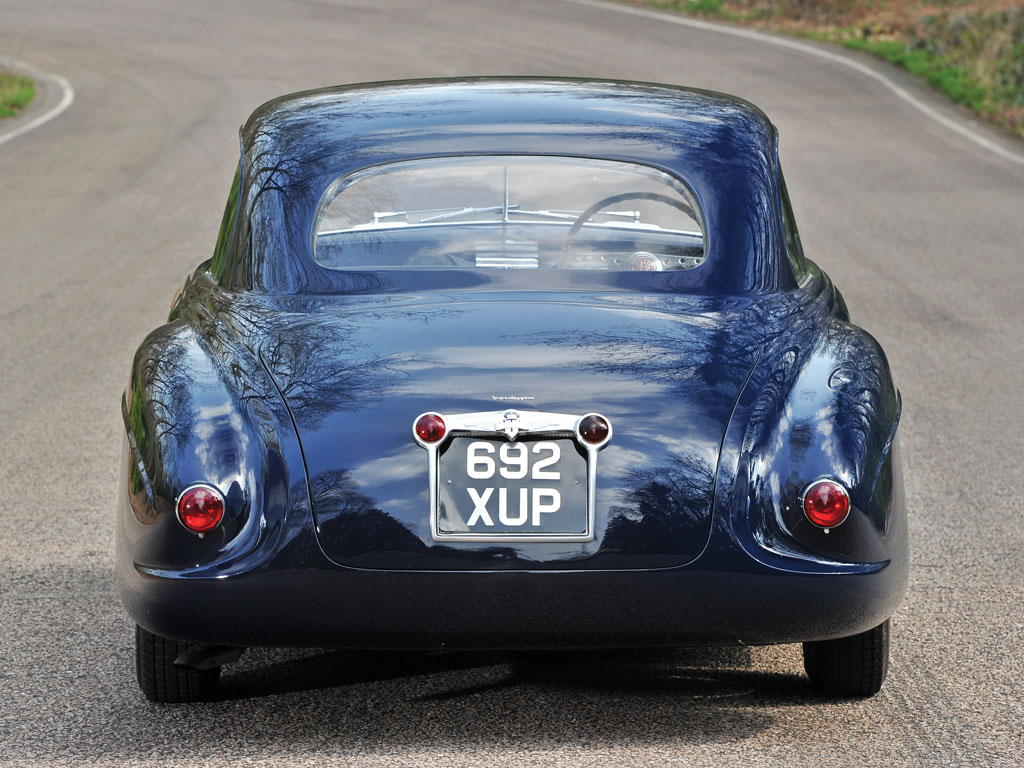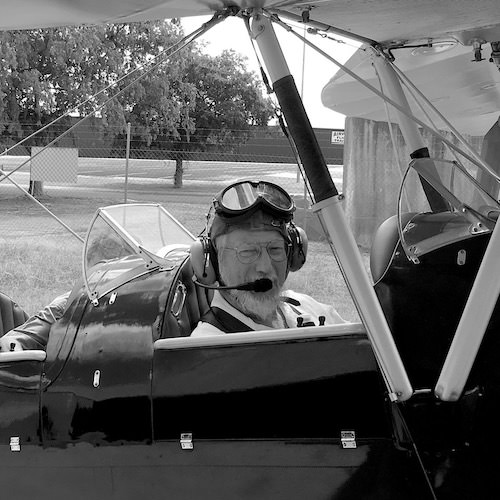 Jon Branch is the founder and senior editor of Revivaler and has written a significant number of articles for various publications including official Buying Guides for eBay, classic car articles for Hagerty, magazine articles for both the Australian Shooters Journal and the Australian Shooter, and he's a long time contributor to Silodrome.
Jon has done radio, television, magazine and newspaper interviews on various issues, and has traveled extensively, having lived in Britain, Australia, China and Hong Kong. His travels have taken him to Indonesia, Israel, Italy, Japan and a number of other countries. He has studied the Japanese sword arts and has a long history of involvement in the shooting sports, which has included authoring submissions to government on various firearms related issues and assisting in the design and establishment of shooting ranges.