Have you ever wondered if the creator of James Bond, Ian Fleming, when he gave "Commander Bond" a suitable motor car, was inspired by a real car? After all, Ian Fleming created many of the names for his characters from real life people. The real James Bond whose name was commandeered to create Ian Fleming's fictional 007 was an American ornithologist whose book "Birds of the West Indies" Ian Fleming happened to notice on a bookshelf one day. Ian Fleming used parts of names of friends for some of his characters, Felix Leiter of Thunderball for example got his name Felix from the unused middle name of one of Fleming's friends, a British intelligence officer whom Fleming worked with during the Second World War whose name was Ivar Felix Bryce. The name Leiter came from a lady named Marion Leiter who introduced Ian Fleming to then US President John F Kennedy, who was a great fan of Fleming's books.
Thus, when Ivar Bryce was in need of a suitable car for an "ex secret service agent" it was Ian Fleming who ordered it for him and specified its custom specifications; and this then became the James Bond car of Fleming's later novels. Painted appropriately in Battleship Grey, (which Fleming and Bryce referred to as "elephant breath grey") Ian Fleming's choice of car was a 1953 Bentley R-Type Continental Fastback, with a manual transmission, lightweight seats, and custom fitted luggage. When purchased in 1953 this Bentley was eye-wateringly expensive, but in this car Fleming created a "Q-Ship" with power and performance belied by its sedate looking exterior, its grey colour ensuring it would not stand out in a crowd despite its pedigree. (In Australia co-incidentally the term "Q-Ship" was used to describe a car that looked ordinary and unmodified on the outside, but had extensive engine performance upgrading so it could drag off pretty much anything at the traffic lights).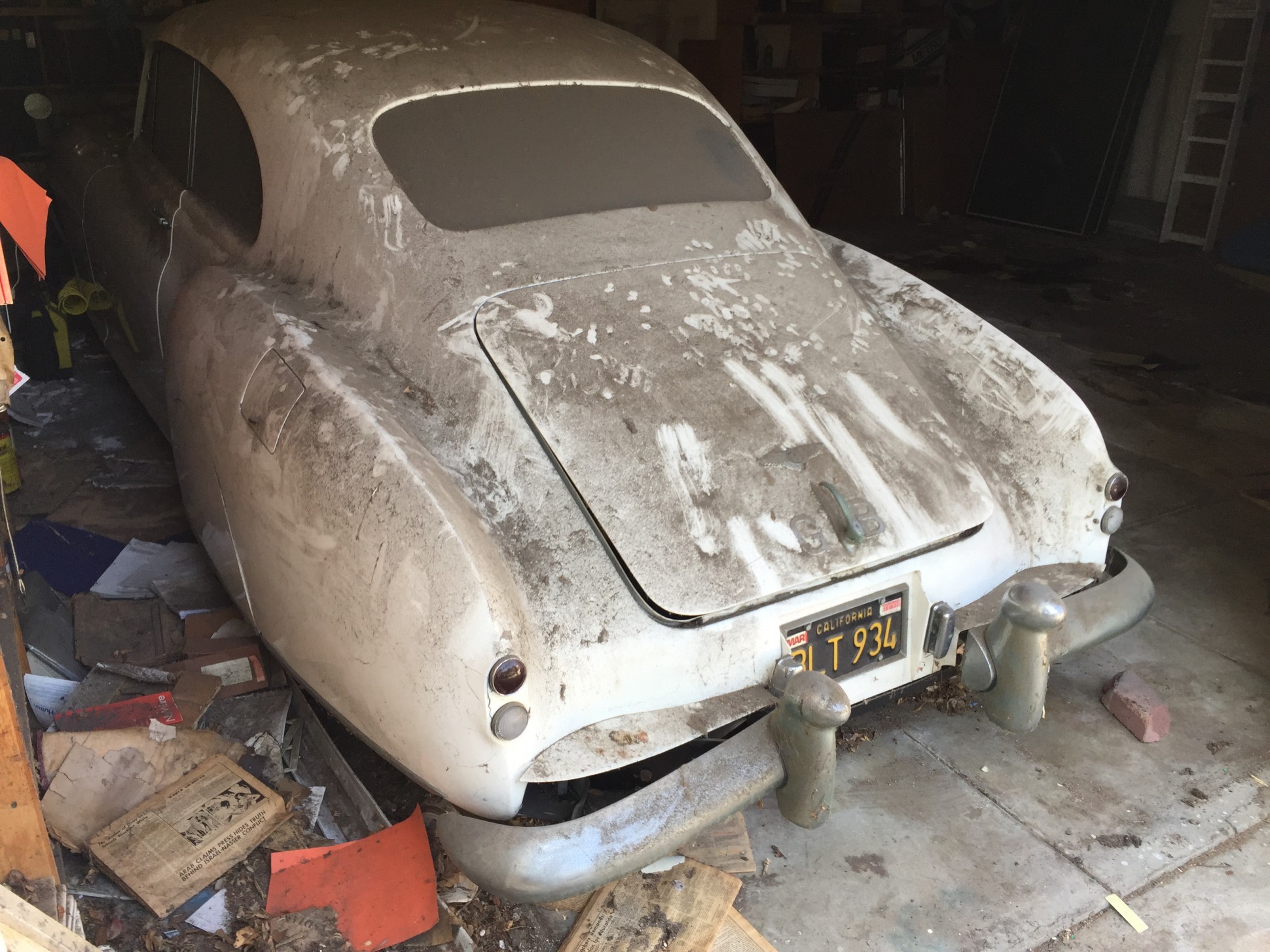 Thus James Bond's battleship grey "Q-Ship" Bentley R-Type Continental Fastback entered an immortalised life in Ian Fleming's fiction whilst the real car entered real life on planet earth where, ultimately, "moth and rust destroy". The "Q-Ship" idea inspired the movie makers when it came time to immortalise James Bond 007 on the silver screen, thus for the movie Goldfinger the battleship grey Bentley R-Type Continental Fastback becomes the metallic grey Aston Martin DB5 with bullet proof screens, machine guns, oil slick and smoke screen devices and of course the little red button concealed under the gear lever knob to eject an unwanted passenger.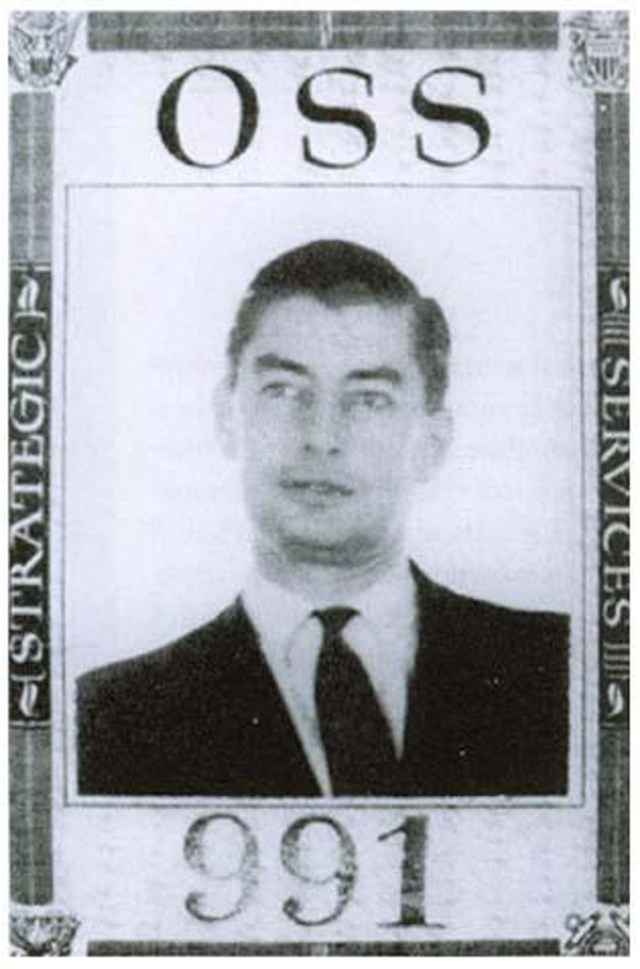 Ivar Bryce became the owner of the "James Bond" Bentley ordered for him by Ian Fleming and it was Ivar Bryce who found for Fleming the Jamaican house Fleming later called "Goldeneye". It was Ivar Bryce who set up a film company called Xanadu and set about creating a James Bond film which was to be called Thunderball. He sought the involvement of Ian Fleming, Kevin McClory with whom he had worked on a previous film, Josephine Hartford, and Ernest Cuneo. Kevin McClory employed a man named Jack Whittingham to create a screenplay based on Fleming's James Bond character and ideas, and Ian Fleming also had direct input into that. It was Fleming's idea to create the fictional organisation SPECTRE as Bond's enemy rather than the Soviet Union for example. Ultimately, as Fleming's James Bond books became popular in the United States he was approached by Albert Broccoli and Harry Saltzman and the James Bond movies were created, including Thunderball, the movie that Ivar Bryce had so much influence on, in 1965.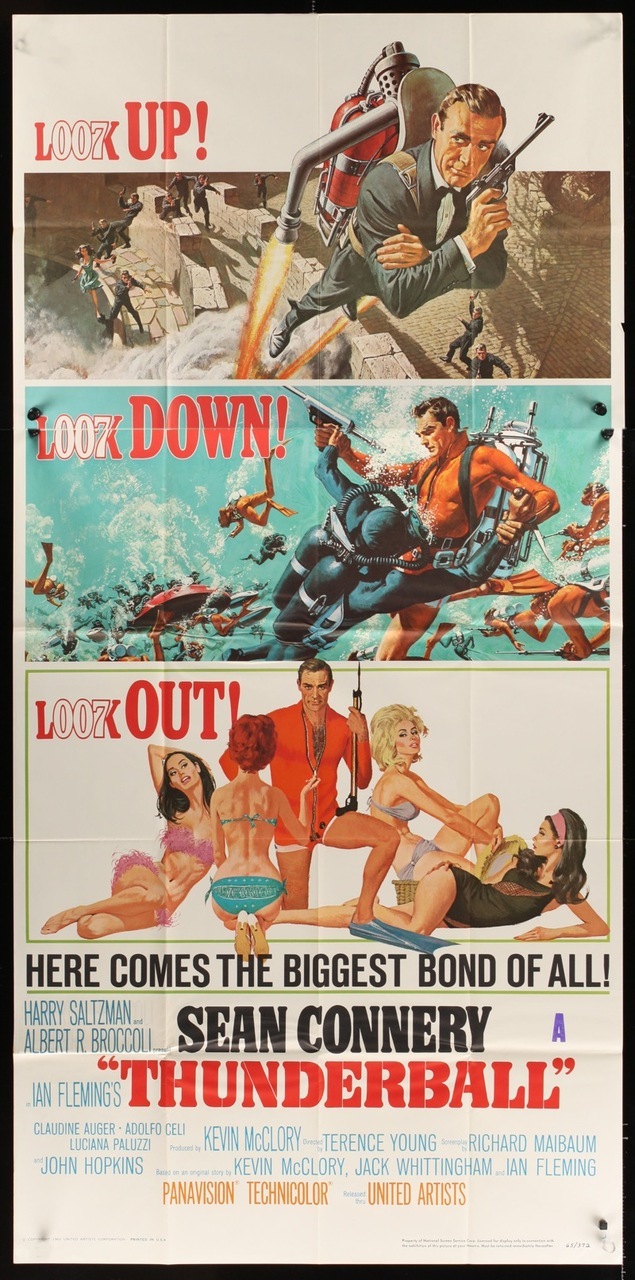 For those interested in Ivar Bryce and his friendship with Ian Fleming click here to read the history on educationforum by John Simkin.
Ivar Bryce wrote a biography "You Only Live Once; Memories of Ian Fleming" which you will find if you click here.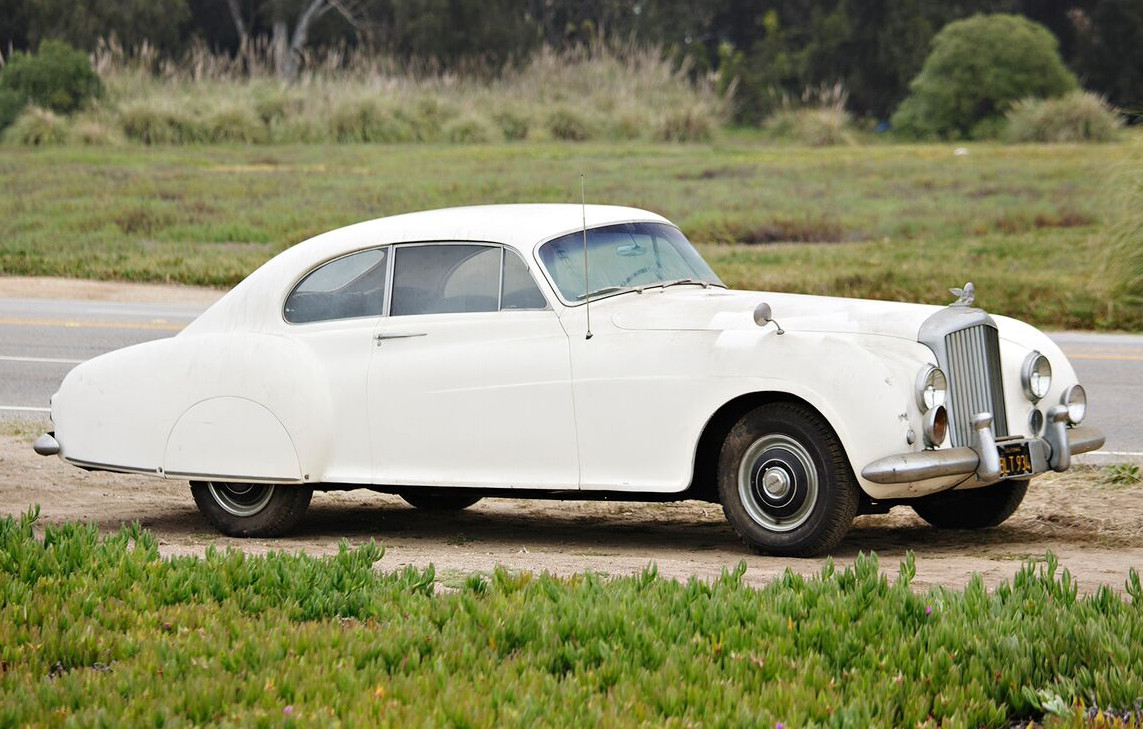 This "James Bond" Bentley R-Type Continental Fastback with coachwork by H.J. Mulliner is coming up for sale by Gooding & Company at their Pebble Beach Auction on 15th-16th August at Pebble Beach Equestrian Center
Corner of Stevenson Dr. and Portola Road, California, USA. You will find the auction page if you click here.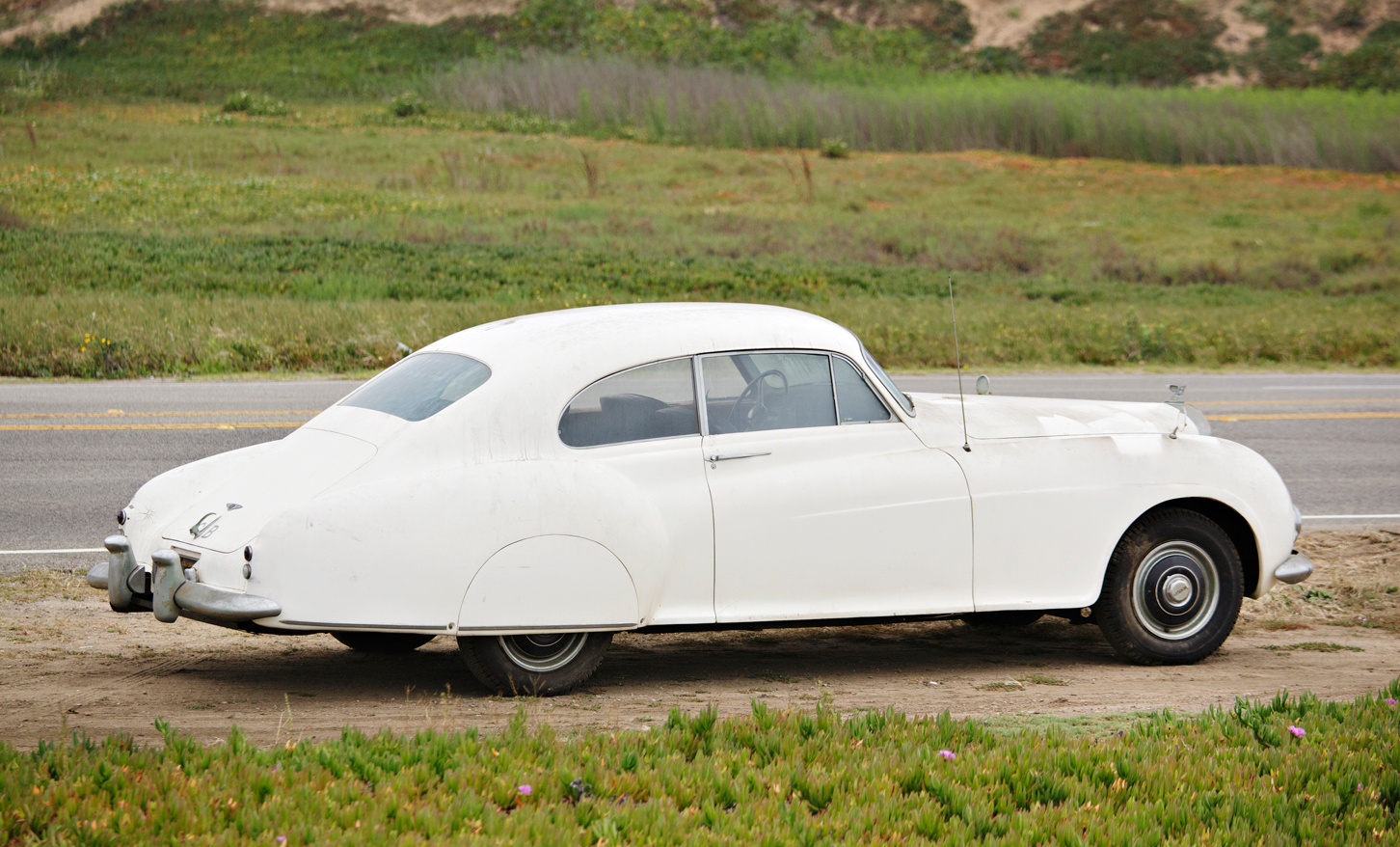 This car is, in its own right, something of a rarity. It is one of only eleven Bentley R-Type Continental Fastbacks equipped with left hand drive and the column shift manual transmission. The car has chassis number BC10LB and was completed on 9th January 1953. Its original paint was a deep grey (reminiscent of the grey of British warships in North Atlantic service during World War 2). Interior was black Connelly leather with wood dashboard and door trims. Included in the special equipment for the car were twin fog lamps, rear spats, and Wilmot Breedon bumpers. In his books Ian Fleming describes Bond's Bentley as being fitted with Marchal lamps and it may be that the original fog lamps on this car were by Marchal.

This is a car that Ian Fleming is near certain to have ridden in and may have driven from time to time. It is a rare and exotic piece with a place in both literary history and movie history. Restored it will be no less significant a piece of James Bond memorabilia than the Aston Martin DB5 from Goldfinger. It is the "James Bond car" of Ian Fleming's novels. The books that created 007 and entered him into his iconic status in British popular culture – status that was celebrated at the London Olympic games, a celebration that included some good humoured participation by Her Majesty the Queen herself. It is a rare and iconic Bentley.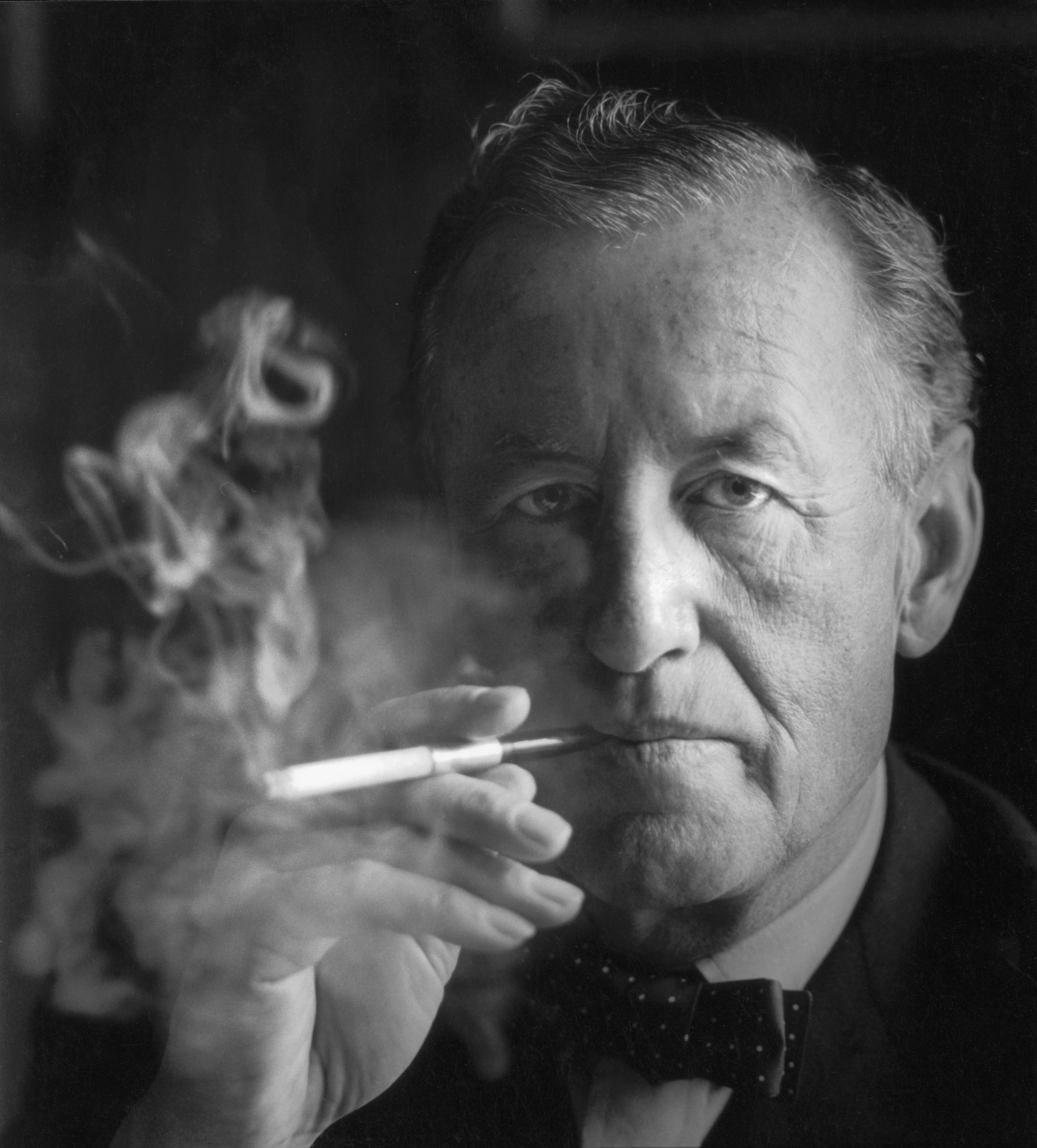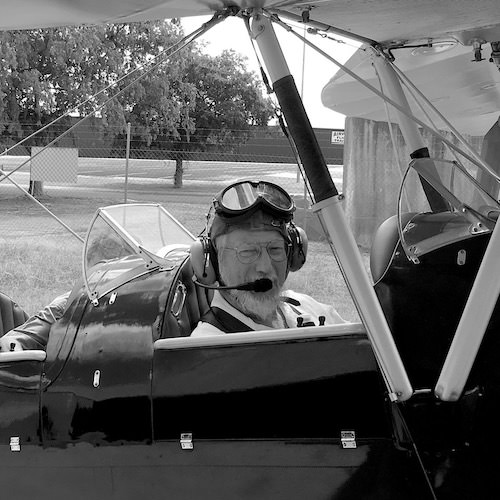 Jon Branch is the founder and senior editor of Revivaler and has written a significant number of articles for various publications including official Buying Guides for eBay, classic car articles for Hagerty, magazine articles for both the Australian Shooters Journal and the Australian Shooter, and he's a long time contributor to Silodrome.
Jon has done radio, television, magazine and newspaper interviews on various issues, and has traveled extensively, having lived in Britain, Australia, China and Hong Kong. His travels have taken him to Indonesia, Israel, Italy, Japan and a number of other countries. He has studied the Japanese sword arts and has a long history of involvement in the shooting sports, which has included authoring submissions to government on various firearms related issues and assisting in the design and establishment of shooting ranges.