David Llewellyn Lloyd was a keen deer stalker and had an estate at Glencassley on which to head out deerstalking up in Scotland. He was also an engineer and metallurgist so he was well qualified and well equipped to take on the task of creating the perfect rifle for Scottish deer stalking and he proceeded to do just that. David Lloyd began his efforts back in 1932 at Pipewell Hall in Northampton, Britain, when he established his custom rifle business.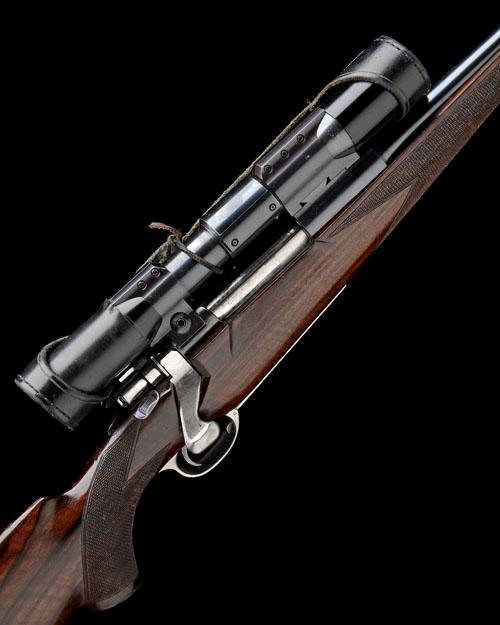 We need to remember that back in the between wars period that telescopic rifle sights were in their infancy and consequently rifle-scope mounts were also in the early design and development stages. We also need to remember that British deerstalkers tended to be a very conservative group and not so willing to embrace the new technology of telescopic sights on rifles which was considered by some to be "dashed unsporting".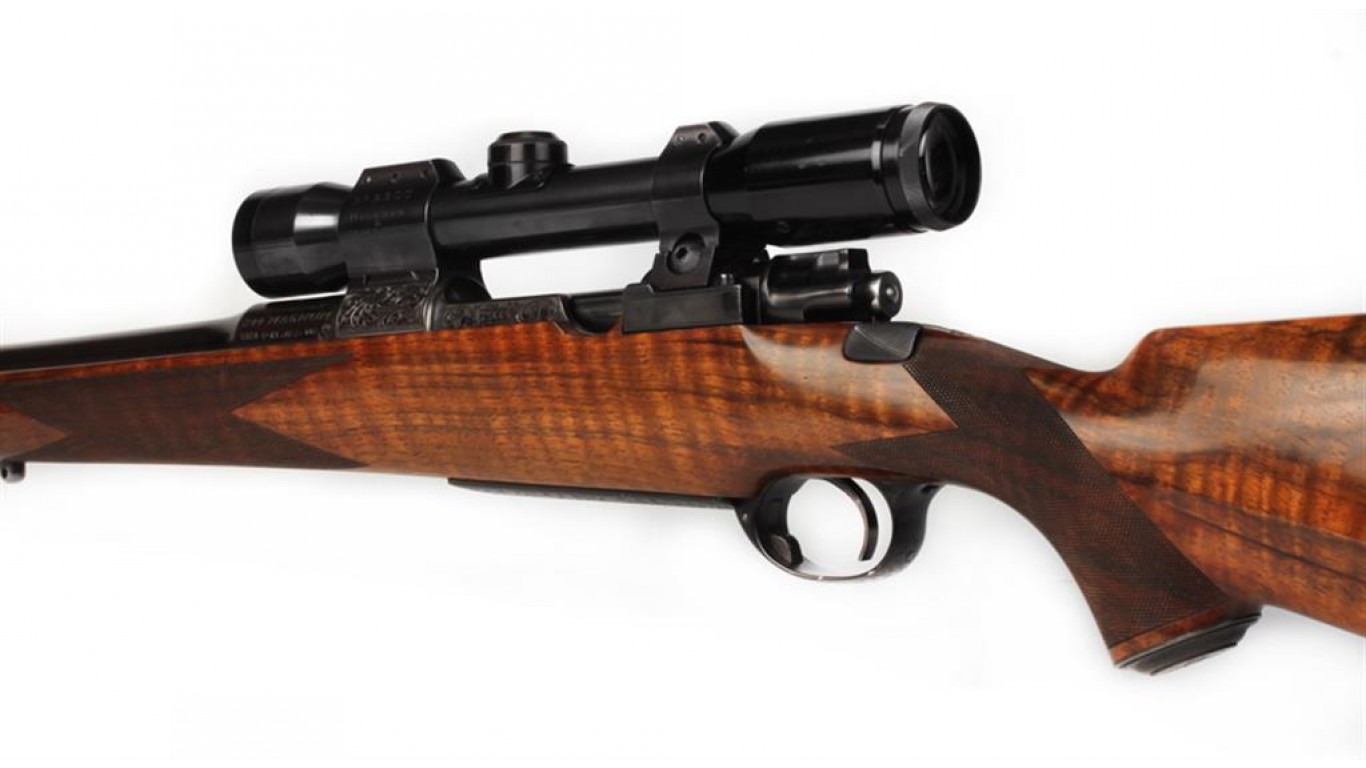 By the time the Second World War had come and gone and David Lloyd had completed his service with the Royal Air Force he began working on completely re-designing the method of mounting a rifle-scope and optimizing the accuracy of a rifle so that it would stay zeroed not just from hunt to hunt, but from year to year, no matter what the weather, nor the knocks or bumps. To this end David Lloyd determined that the best way to ensure both action stiffness and the most ruggedly stable mounting for the rifle-scope would be to sleeve the action with a steel sleeve that was soldered to the action just as a double rifle's barrels were soldered together, and to incorporate the rifle-scope mounts into that action sleeve.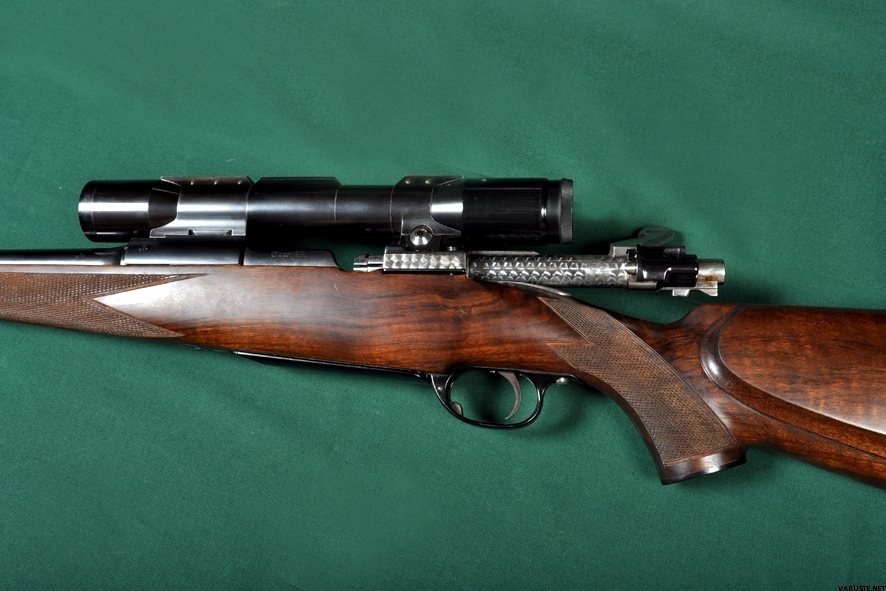 The David Lloyd rifle-scope mounting system was incorporated both into rifles made by him and also some rifles made by London rifle makers Holland & Holland, and Rigby, the vast majority being made on Mauser 98 actions. David Lloyd only used the best available rifle-scopes for his custom rifles, almost always Hensoldt, Zeiss or Swarovski, and normally fixed power 4x or 6x. The reason for choosing fixed power rifle-scopes was to ensure the best optical quality and reliability, and also to keep the objective lens diameter small enough to enable mounting the rifle-scope at the lowest possible height above the action; the standard European 4x32mm and 6x32mm rifle-scopes were the ones that enabled that. In order to harden up the rifle-scope David Lloyd also removed the adjustment turrets from the rifle-scope once zeroed and fitted a custom made cover over the rifle-scope turret section. It was expected that the rifle-scope would not need adjustment again although Lloyd did provide windage adjustment on the rear rifle-scope ring.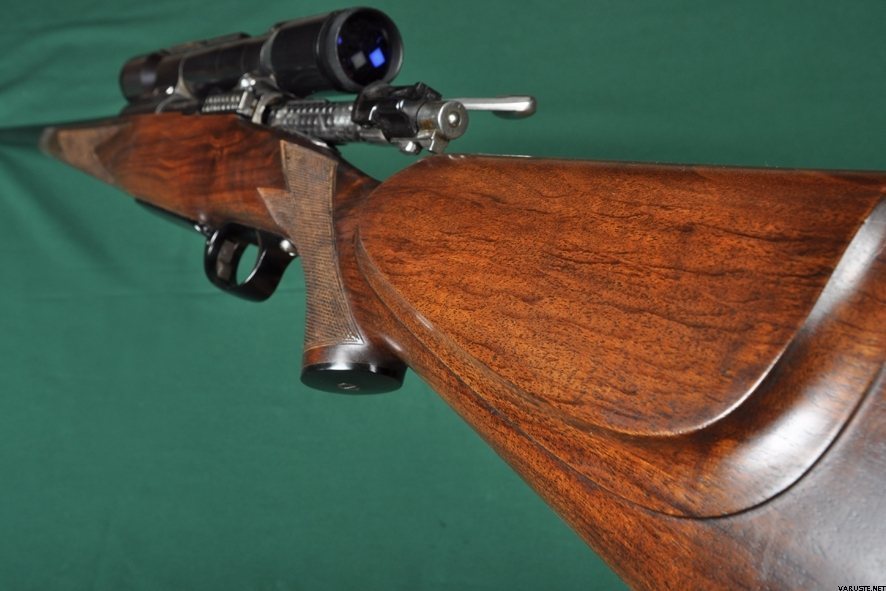 You will find the above rifle in 7mm Remington Magnum for sale at viranomainen.fi if you click here.
Not content with creating one of the most stable and accurate rifles extant David Lloyd also designed what he thought would be the flattest shooting rifle cartridge with optimum resistance to deflection by the fickle winds of the Scottish highlands. To this end he started out with the .375 Holland & Holland Magnum case, necked it down to 6mm (.243″/.244″) and reduced the case taper a bit. His intention was to drive a 100grain 6mm bullet at 3,500fps and he succeeded. The original bullet itself was interesting having an aluminum jacket with a copper tip.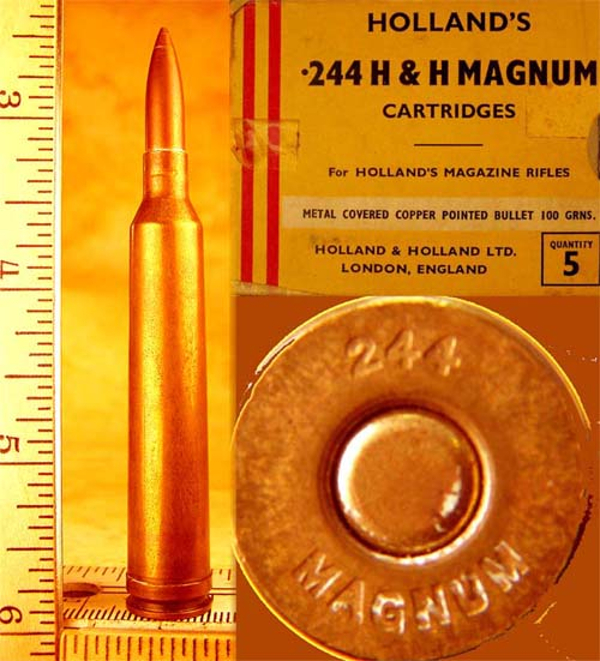 David Lloyd's idea in creating the .244 Holland & Holland Magnum was to create a cartridge with a flat 300 yard trajectory and one that would minimize error when shooting up or down at steep angles as was common on his own Glencassley estate for example. Once he had the cartridge designed and tested he gave it to Holland & Holland who in turn gave him £250 towards his costs in developing and testing it.

David Lloyd's design work was admired by both Bill Ruger and Roy Weatherby, both of whom owned and used Lloyd rifles. David Lloyd continued his custom rifle business until he passed away in 1996. The business was carried on on a more reduced scale by his wife Evadne Lloyd, who was the longest serving Governor of the Royal Shakespeare Company, until her passing in 2003. Evadne Lloyd had been actively involved in the business all along and was instrumental in obtaining the beautiful walnut stock blanks for the custom rifles.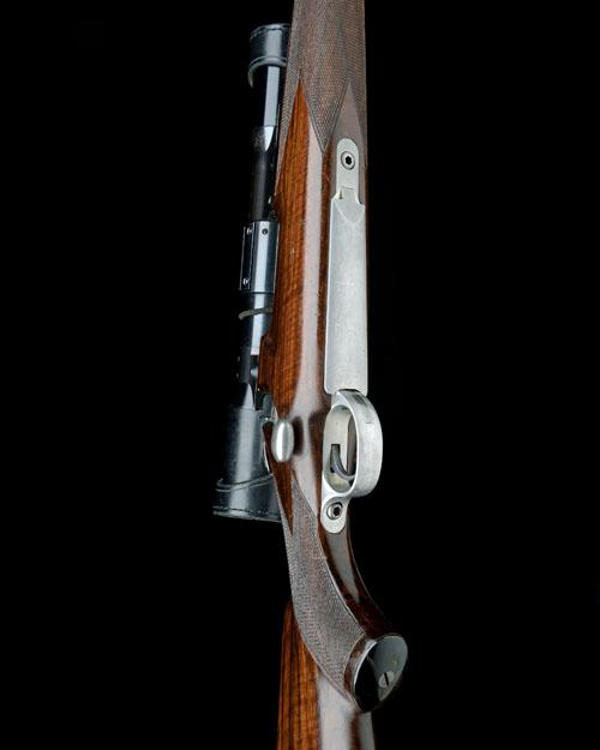 David and Evadne Lloyd's rifle-making business is nowadays owned and run by Ronald Wharton who is an ex Rigby rifle-maker. He now builds bespoke M2000 Lloyd rifles fitted with the modern 1.7-10x42mm Swarovski rifle-scope, having re-designed the mounts to accommodate it.
You will find his website if you click here.
David Lloyd's designs have been influential and highly regarded by knowledgeable deerstalkers including the doyen of lady deerstalkers Patricia Strutt who purchased a David Lloyd rifle at the age of 75.
In his lifetime David Lloyd accounted for approximately 5,000 deer, almost all using rifles of his own design and make. He was a pioneer in the use of sleeved actions and in the creation of over-bore high velocity magnum rifles, including a cartridge of his own design which is still available from Holland & Holland as are bespoke rifles chambered for it. The majority of David Lloyd rifles are chambered for his own .244 H&H Magnum, the .264 Winchester Magnum, 7mm Remington Magnum and a few in 25-06 and .243 Winchester. His rifle's are highly prized by dedicated deerstalkers in Britian to this day and they can turn up for sale in Europe and the US also. Or of course you can contact Ronald Wharton and get him to build you a modern bespoke M2000 Lloyd rifle.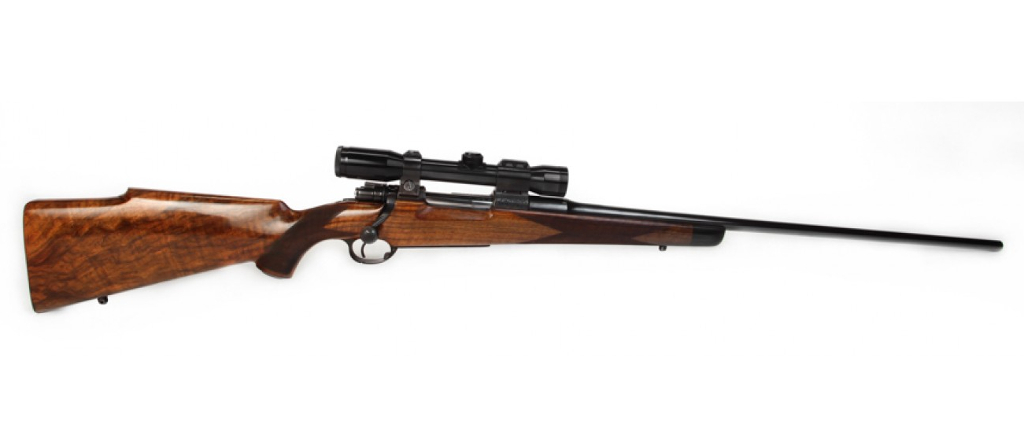 You will find the above pictured .244 H&H Magnum by Holland & Holland for sale at springer-vienna.com if you click here.
(Feature image at the head of this post courtesy timeincuk.net).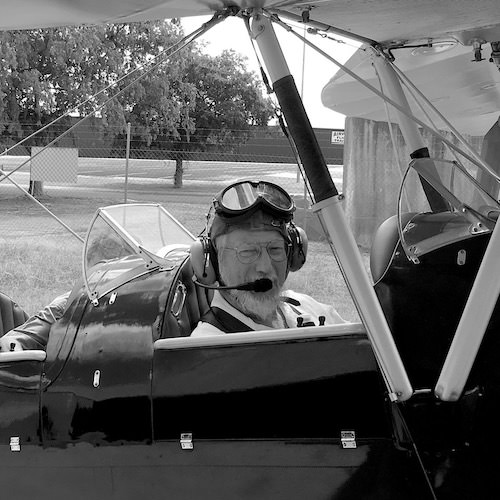 Jon Branch is the founder and senior editor of Revivaler and has written a significant number of articles for various publications including official Buying Guides for eBay, classic car articles for Hagerty, magazine articles for both the Australian Shooters Journal and the Australian Shooter, and he's a long time contributor to Silodrome.
Jon has done radio, television, magazine and newspaper interviews on various issues, and has traveled extensively, having lived in Britain, Australia, China and Hong Kong. His travels have taken him to Indonesia, Israel, Italy, Japan and a number of other countries. He has studied the Japanese sword arts and has a long history of involvement in the shooting sports, which has included authoring submissions to government on various firearms related issues and assisting in the design and establishment of shooting ranges.