The story of the Parker brothers begins well before the American Civil War. Charles Parker was involved in manufacturing by the 1830's and opened his first factory in 1834. At that stage they were not yet making firearms however but small utility items that included waffle irons, door knockers and coffee grinders. The company progressively expanded as a result of joining together with other companies to create the Meriden Machine company in 1854 later gaining the involvement of a Mr. Brooks so the company become Parker, Snow, Brooks and Company as it entered into the Civil War period.

It was during the Civil War that the company was contracted to make 15,000 Springfield rifles and 10,000 repeating rifles and this was almost certainly what got the Parker brothers into the gun trade. By 1869 Charles Parker was the sole owner and called his company the Meriden Manufacturing Company. The Parker brothers embarked on a program of steady product development with different opening and lock mechanisms finally settling on the top lever type by the early 1880's and moving to the hammerless type of gun in 1888.

Charles Parker made the decision early that his company would only produce shotguns. He kept the company small with a focus on making fine guns with a high level of hand fitting and finishing. This legacy is what was ultimately to make Parker guns a sought after collector's item. Parker did not engage in making ostentatious guns although the quality of the workmanship in the Grade 7 AAHE gun in our photographs speaks for itself. The Parker gun came to be known as "The Old Reliable".

The Parker Brothers Grade 7 AAHE in our photographs is in 20 gauge with 28″ Whitworth steel barrels and was made in 1919. At the time of its manufacture the AAHE was the highest grade of Parker gun available and consequently the most expensive. As such a high grade gun this Parker is representative of the best that Parker Brothers could produce.

This gun is one of just seventeen AAH grade shotguns made by Parker in 20gauge with 28″ barrels and this gun is referenced in Price and Fjestad's "Parker Gun Identification & Serialization" as the highest (last) serial number known documented Grade 7 AA shotgun with Whitworth steel barrels (see page 64). This gun is listed in the book's serialization table on page 185,789 and confirms the grade, hammerless action, capped pistol grip stock, 20 gauge and 28 inch barrels.

This gun is coming up for auction by Rock Island Auction on September 9th, 2017.
You will find the sale page for this gun if you click here.
This gun is expected to sell in the range USD$55,000-$85,000.
The condition of this gun is described by Rock Island Auction as follows: "Fine. The barrels retain 95% plus factory refinished blue finish showing some minor thinning and some minor handling marks. The remaining metal surfaces have a smooth gray patina with traces of original case colors in the protected areas and strong amounts of faded original blue finish around the triggers and on the inside of the trigger guard. The restored, possibly restocked wood is also fine showing extremely limited minor handling marks. The skelton buttplate is a replacement. The recut checkering is crisp. Mechanically excellent. The case is very good showing high spot and edge wear, some missing stitching and minor handling/storage marks."
The gun comes in a leather bound take down case which also includes an oiler, case key, two-piece bore rod, boxed Tomlinson gun cleaner head, boxed Gunslick lubricant and pair of snap caps.
It is a superb example of the finest guns that Parker Brothers made.

If you are interested in learning more about Parker guns there are some good books worth acquiring:
"The Parker Gun, An Immortal American Classic". Volumes I and II by Larry Baer. To see this on Amazon click here.
"Parker, America's Finest Shotgun". by Peter Johnson. To see this on Amazon click here.
"Parker Guns, The Old Reliable". by Ed Muderlak. To see this on Amazon click here.

(All pictures courtesy Rock Island Auction).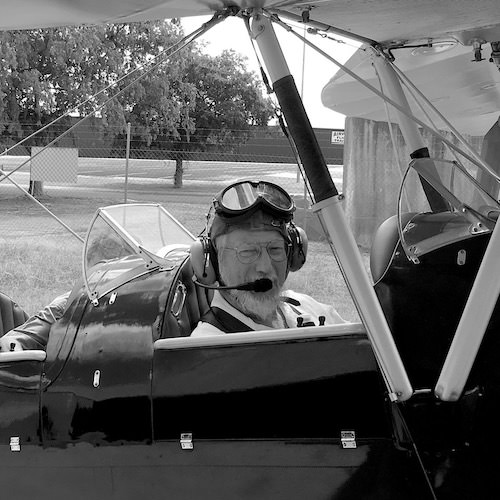 Jon Branch is the founder and senior editor of Revivaler and has written a significant number of articles for various publications including official Buying Guides for eBay, classic car articles for Hagerty, magazine articles for both the Australian Shooters Journal and the Australian Shooter, and he's a long time contributor to Silodrome.
Jon has done radio, television, magazine and newspaper interviews on various issues, and has traveled extensively, having lived in Britain, Australia, China and Hong Kong. His travels have taken him to Indonesia, Israel, Italy, Japan and a number of other countries. He has studied the Japanese sword arts and has a long history of involvement in the shooting sports, which has included authoring submissions to government on various firearms related issues and assisting in the design and establishment of shooting ranges.