Could an address sound any more American than 26293 Twenty Mule Team Road, Boron, California? B. Searcy & Company is located there, just opposite Edward's Air Force Base, in an old Quonset hut; and it is there in that hut on Twenty Mule Team Road that America's answer to the great British double rifle makers can be found.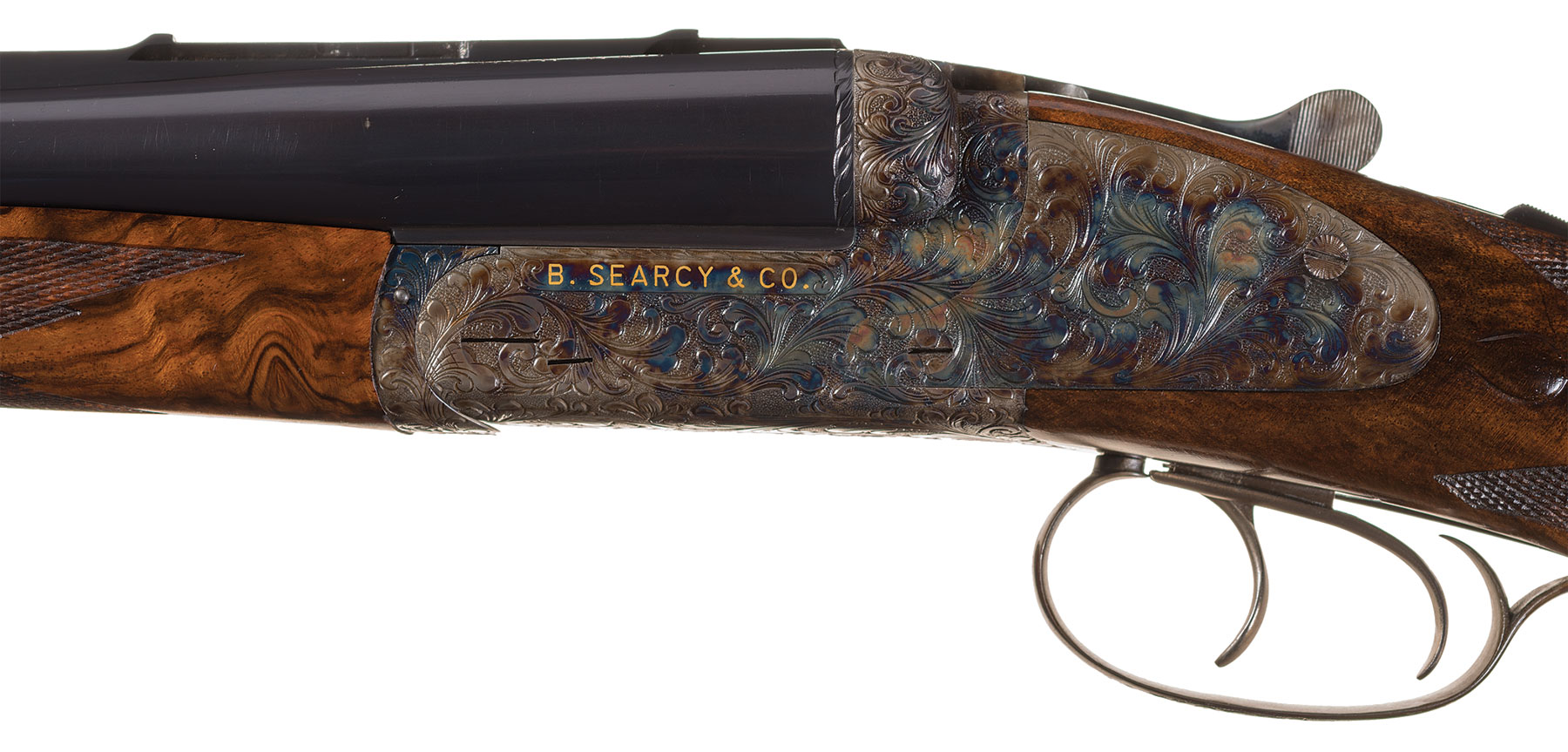 B. Searcy & Company make their double rifles from scratch, not from imported actions and parts. These rifle actions are CNC machined out of 4130 chromoly steel and 416 stainless into Anson & Deeley type actions that feature double Purdey under bolts with a top extension. B. Searcy & Co. make rifles in either box-lock style with or without false side plates, or side-lock configuration.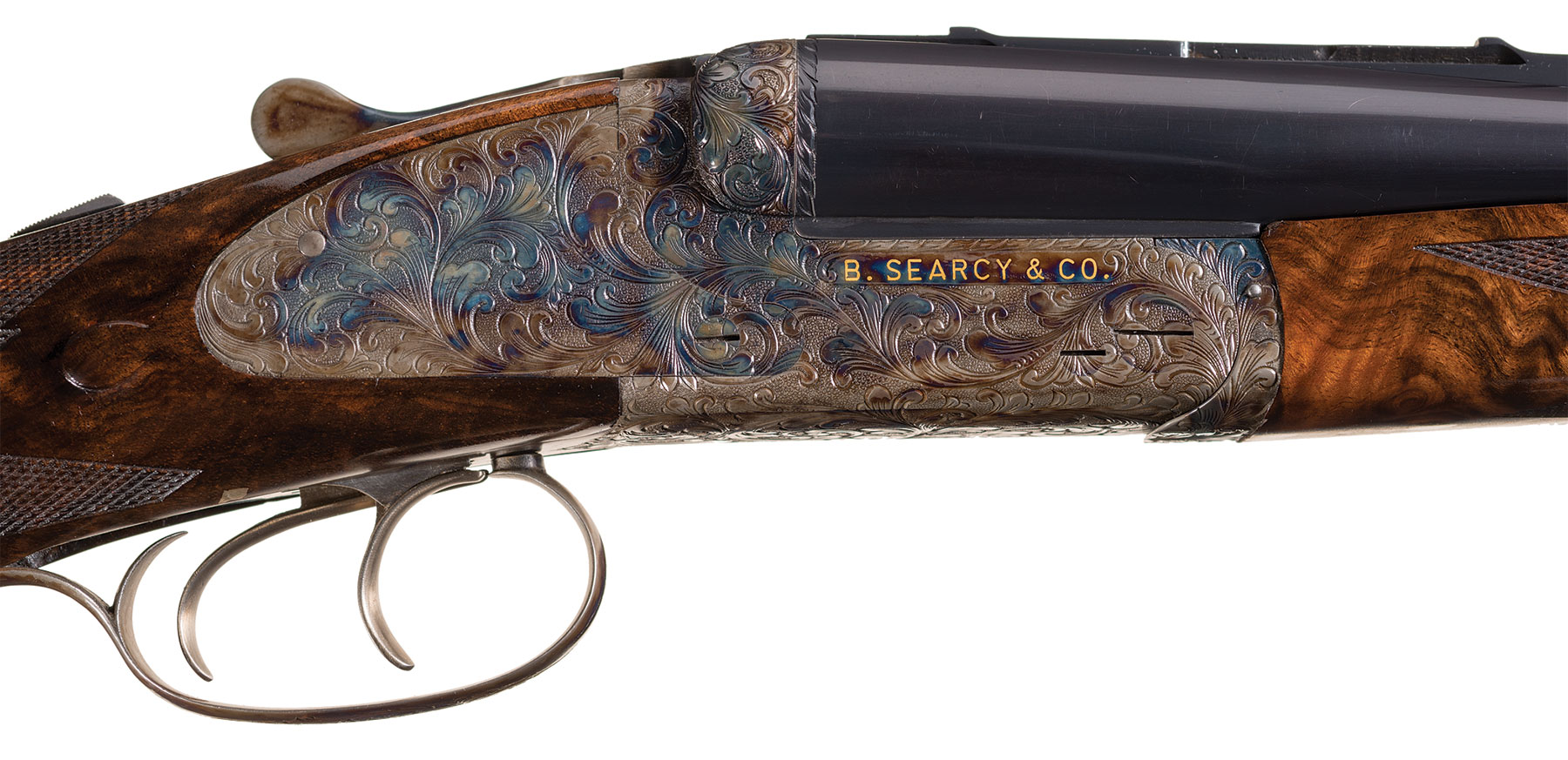 B. Searcy & Company double rifles are built to order just as a best London rifle is built bespoke. Rifle's built in heavy stopping calibers are normally not fitted with telescopic sights because if you need a heavy stopping rifle it might just be in a muzzle to muzzle situation with something big and grumpy and the tunnel vision effect of a rifle-scope is not going to be desirable. Rifles in medium bore calibers such as the 375H&H Flanged Magnum or the 450/400 3″ Nitro Express however are likely to be used in a wider variety of situations and a quick detachable rifle-scope is a desirable thing to have available. Either of these calibers are suitable for woods deer stalking especially if the deer are one of the larger species in thick cover where you need good resistance to bullet deflection by the brush and you need a healthy dose of stopping power to ensure you don't lose your deer. The .375H&H also has a flat enough trajectory and sufficient resistance to wind deflection to be good out to 300yards/meters even with the heavier 300grain bullets.

For fitting a rifle-scope B. Searcy & Company can either supply a quarter rib grooved and fitted with recoil stops for Talley rings or they can provide the continental style claw mounts. The sale rifle in our pictures appears to be fitted for Talley rings.
The .375H&H Magnum rifle for sale is described by Rock Island Auction as follows:- "Beaded blade front and three leaf (one standing, two folding), raised quarter rib with notches for scope mounting, and light border engraving around the breeches. Fully engraved casehardened receiver with deep, flowing floral scroll patterns and the Searcy maker's mark on either side in gold wire inlay. With dual triggers and a tang mounted manual thumb safety. Fancy grain checkered forearm with matching engraved fittings and a pistol grip stock with sculpted tear drop flats, skeleton steel grip cap, and a leather wrapped recoil pad. Stock measurements are: 1 5/8 inch drop at comb; 2 3/4 inch drop at heel; 14 3/4 inch length of pull; 9 lbs. 14 oz. With B. Searcy & Co. aluminum takedown case with scope rings and two snap caps."
Condition of this rifle is described as:- "Excellent overall with 99% plus original finish, light handling marks, sharp checkering, and just a few small marks on the butt-stock."
You will find the sale page for this rifle if you click here.
Expected sale price is in the range USD$16,000-25,000.
The rifle comes with factory letter confirming it specifications and serial number.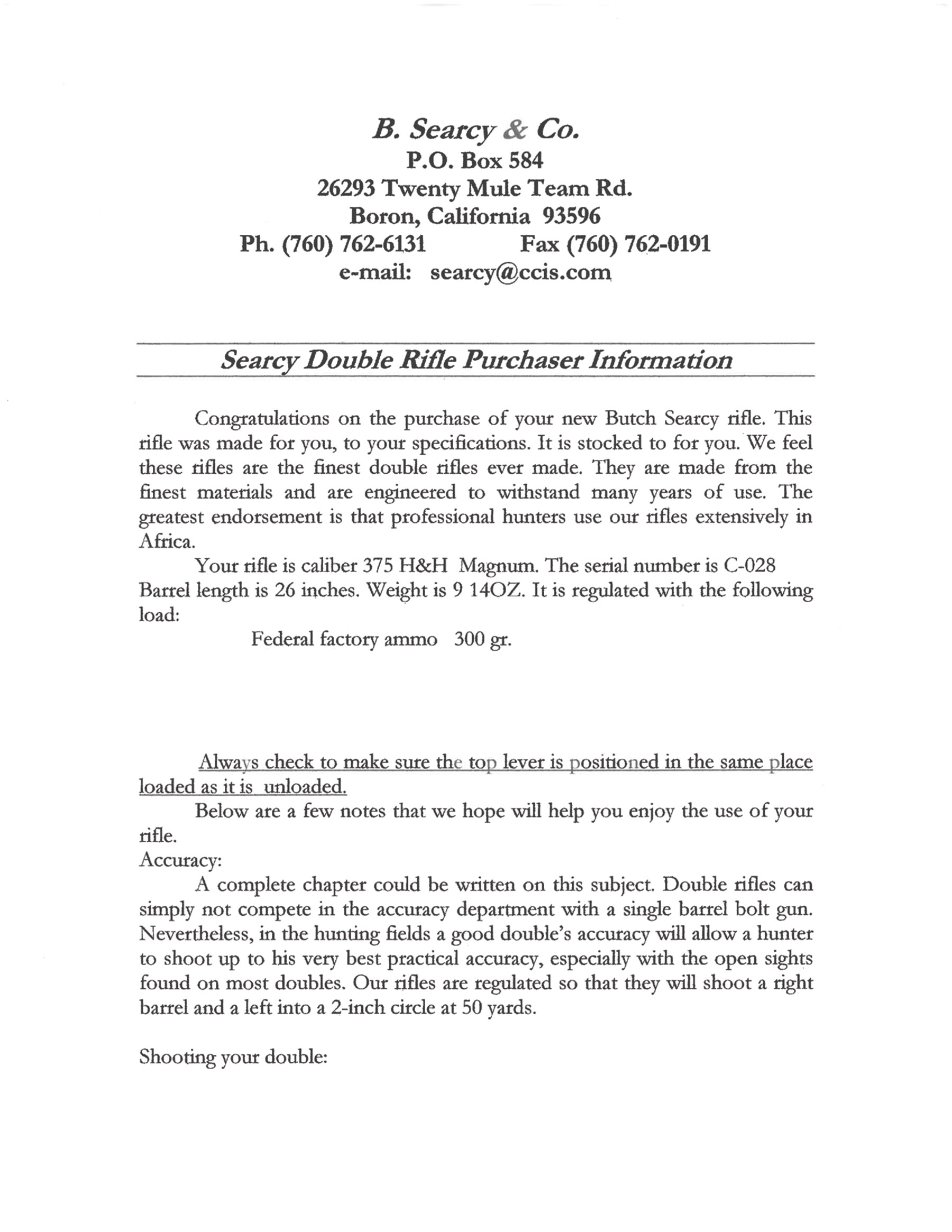 You will note in reading the letter above that B. Searcy states that a double rifle will not compete with a single barrel bolt action rifle for accuracy. Having two barrels side by side means that one cannot expect those barrels to shoot to the same point of impact except perhaps at one specified range. Whilst it is possible to have the two barrels regulated to shoot to the same point of impact at one set distance it is actually better to have them regulated to shoot closely parallel to each other rather than intersecting. For a long range shot with a telescopic sight it will normally be best to zero the rifle-scope for one barrel and then check where the other one shoots near it. Typically for a long range shot with a double it is treated as a single shot rifle and only one barrel is used. That being said a double rifle is at its best when used at closer range where its ability to deliver a swift sure second shot is its sine qua non. In a situation where the hunter is facing a charge a double rifle can deliver an immediate second shot where a bolt action cannot.
If you are interested in having a B. Searcy & Co. rifle built your first port of call should be their web site which you will find if you click here.
The main models of B. Searcy & Co. double rifles are the Classic, Sidelock and Professional Hunter models.
B. Searcy & Company also make an interesting falling block single shot Stalking Rifle which you will find if you click here.
B. Searcy & Co. double rifles are much less expensive than their British "London best gun" equivalents but I think the cost of a Quonset hut on Twenty Mule Team Road, Boron, California would be significantly less than the cost of maintaining a gun-maker's shop in the middle of the City of London. So with B. Searcy & Company you are paying for the gun-smithing and not making a significant payment for real estate costs. You are also getting a 100% Made in the USA rifle. If you are considering having a double rifle made then a chat with the folks at Twenty Mule Team Road is recommended.

(All pictures courtesy Rock Island Auction).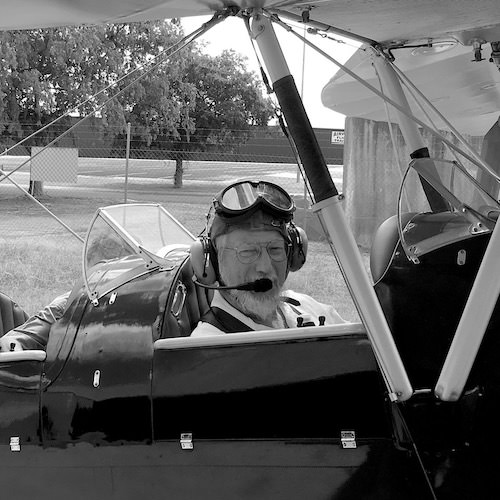 Jon Branch is the founder and senior editor of Revivaler and has written a significant number of articles for various publications including official Buying Guides for eBay, classic car articles for Hagerty, magazine articles for both the Australian Shooters Journal and the Australian Shooter, and he's a long time contributor to Silodrome.
Jon has done radio, television, magazine and newspaper interviews on various issues, and has traveled extensively, having lived in Britain, Australia, China and Hong Kong. His travels have taken him to Indonesia, Israel, Italy, Japan and a number of other countries. He has studied the Japanese sword arts and has a long history of involvement in the shooting sports, which has included authoring submissions to government on various firearms related issues and assisting in the design and establishment of shooting ranges.