If I asked you to name the only semi-mid engine production car in the world would you be able to guess what it was? Of course you would, it's the car we're featuring in this post.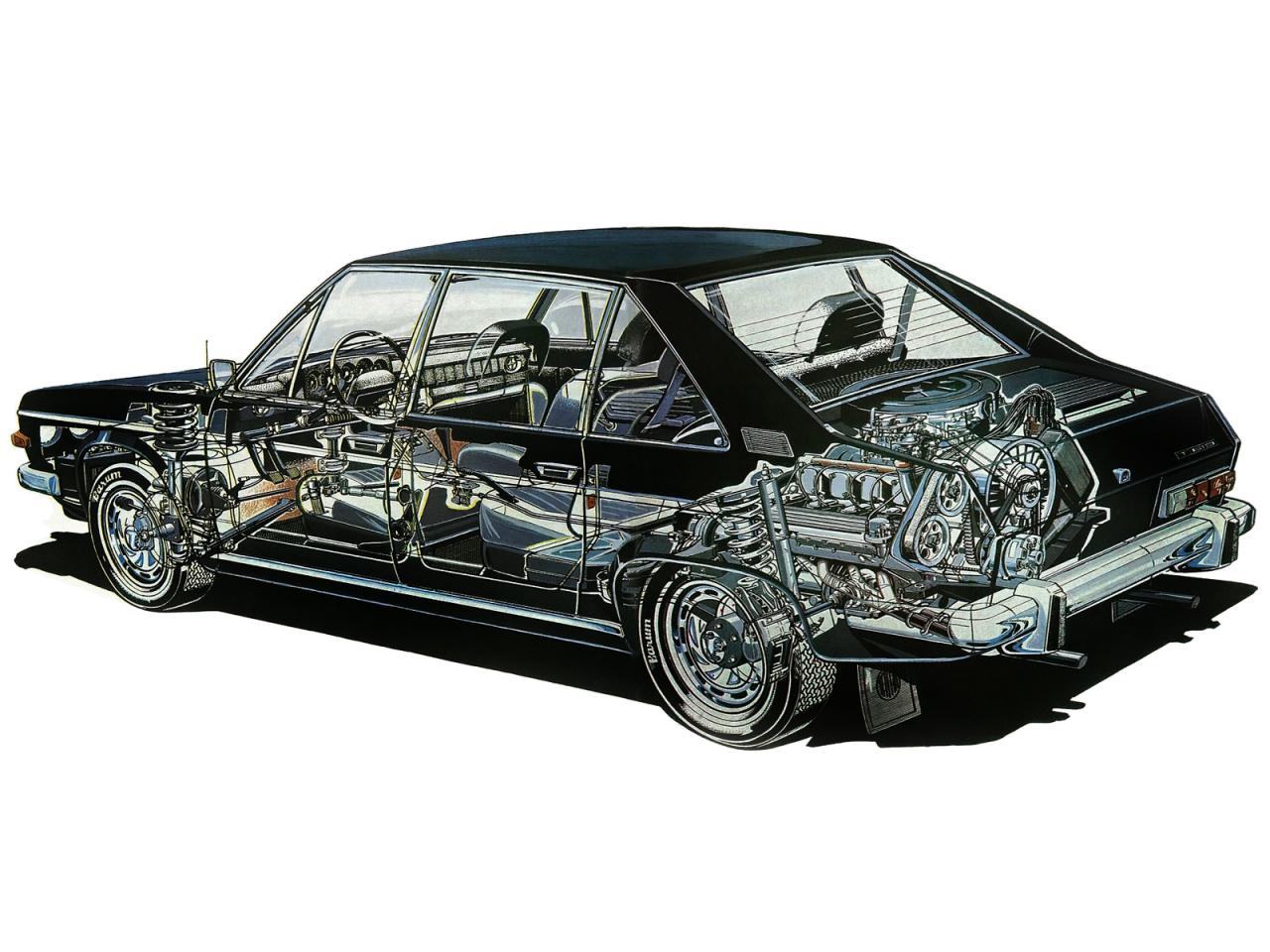 Back in the nineties Tatra of Czechoslovakia tried to break into the luxury car market in Britain by offering the Tatra 613-5, a specially upgraded version of their 613 complete with walnut veneer dashboard, five speed gearbox instead of the standard four speed, electronic fuel injection and oodles of individuality. The car had a semi-mid engine layout, the air-cooled V8 was mounted so that four of its cylinders were ahead of the rear axle line and four behind it. The price of the car was set at around thirty thousand pounds which put it in the same price bracket as a nice Jaguar or BMW. What did the Tatra 613-5 have over a Jaguar? Certainly uniqueness, every car was to be hand built to customer specifications and it was a car with a quirky sort of aesthetic appeal. I find it odd that only five of them were built. To me this is a car that just sings "buy me" to all the eccentrics out there. So it's a sad reflection on the state of Britain by the nineties that there could only be found five eccentrics with a spare thirty thousand pounds who jumped at the chance to own a car that you could be pretty sure no-one else on your block had, or had even heard of.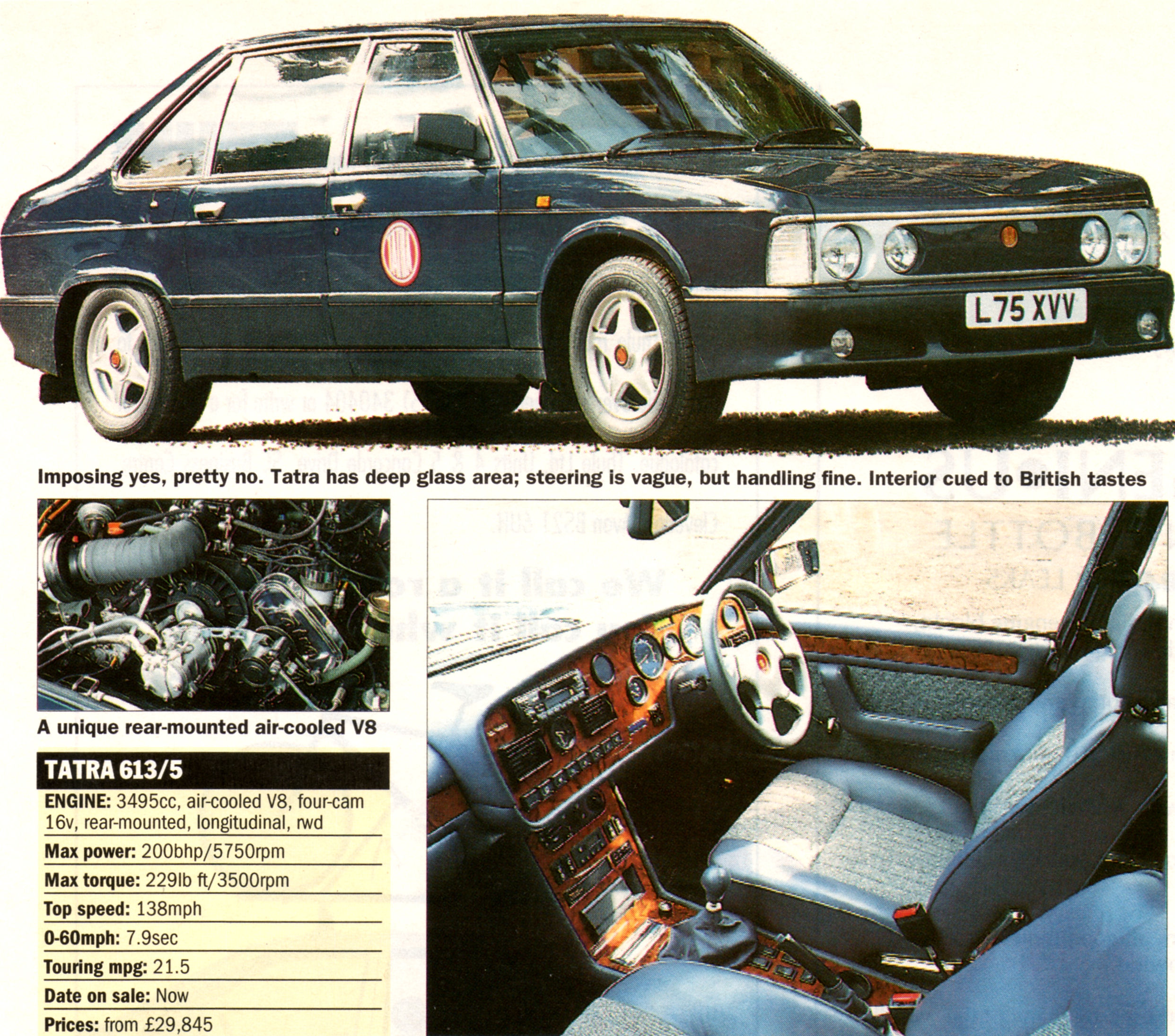 Top Gear did a short history of the development of the Tatra and reviewed the Tatra 613-5 but were not entirely sold on it. But that was in the days before Jeremy Clarkson, James May and Peter Hammond who I suspect would have had a bucket load of fun with this Czech "bucket of bolts". The Top Gear reviewer does make the point that the Tatra 613-5 was the "epitome of individuality".

When I look at the Tatra 613-5 the first thing I think is that if Sherlock Holmes were alive he would have been one of those five eccentrics who shelled out their thirty thousand pounds on one of these quirky cars with its history that includes the Nazis, the communists, revolution, Solidarność in Poland and the fall of the Soviet Bloc. This was a car used by the secret police, even North Korea ordered a few thousand for their police. This wasn't just a car with quirky looks that required some specialised driving technique, this was a piece of Cold War history that Sherlock Holmes would have driven in hot pursuit of Dr. Moriarty. Dr. Watson would have chosen the Jaguar.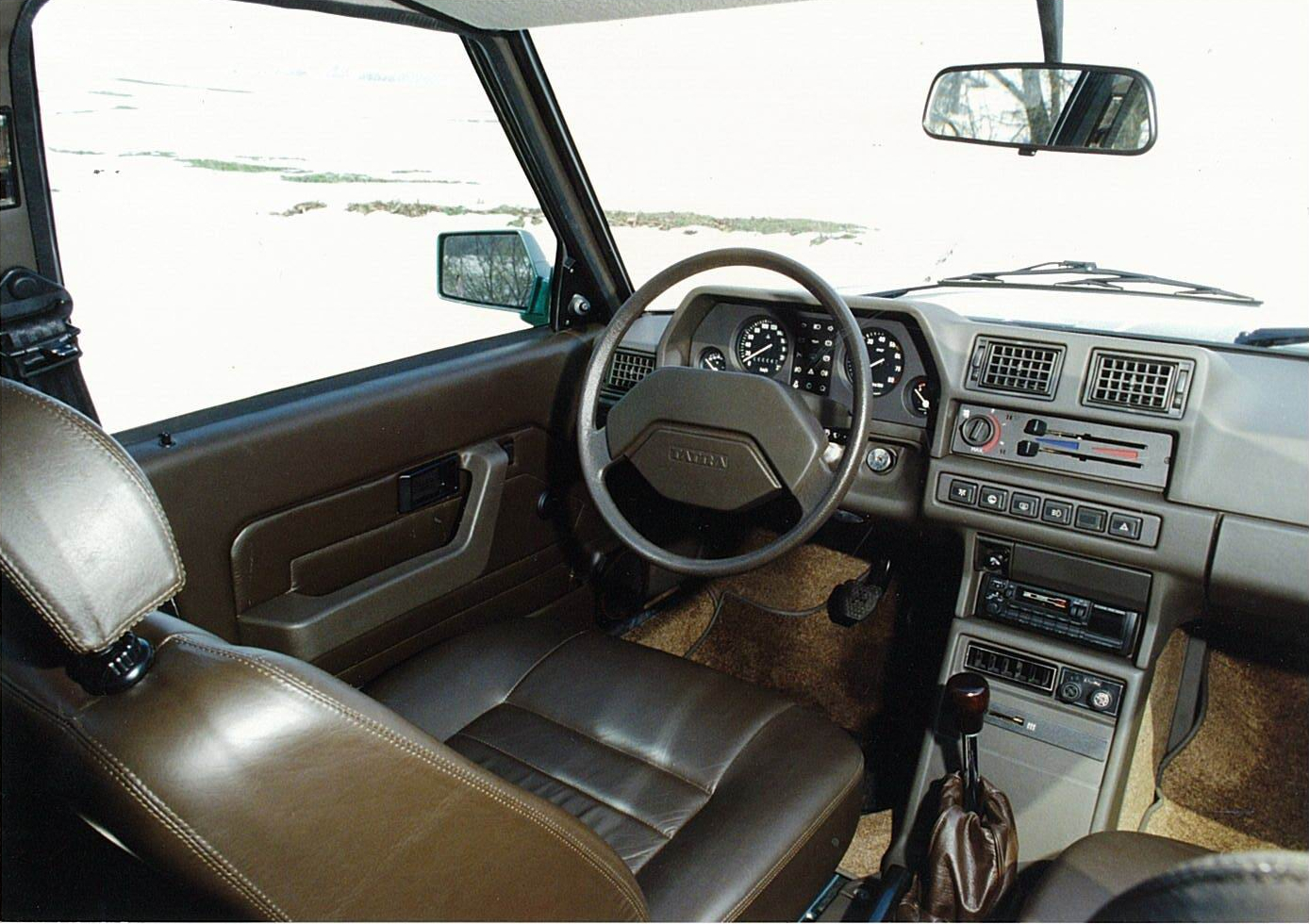 The Tatra 613 design process began in 1968 and the car entered production in 1973. Technical specifications were and are impressive. Tatra decided that the rear engine layout used in the old aerodynamic Tatras of the thirties through into the sixties created too much imbalance, as evidenced by the number of Nazi officers who came to grief in their V8 Tatras, causing it to be christened "The Czech secret weapon". So they placed the engine of the new car in the semi-mid engine configuration and located the differential alongside the engine sump. The gearbox was positioned ahead of the rear axle line underneath the back seat, thus ensuring the gear linkage could be kept shorter than on a rear engined car.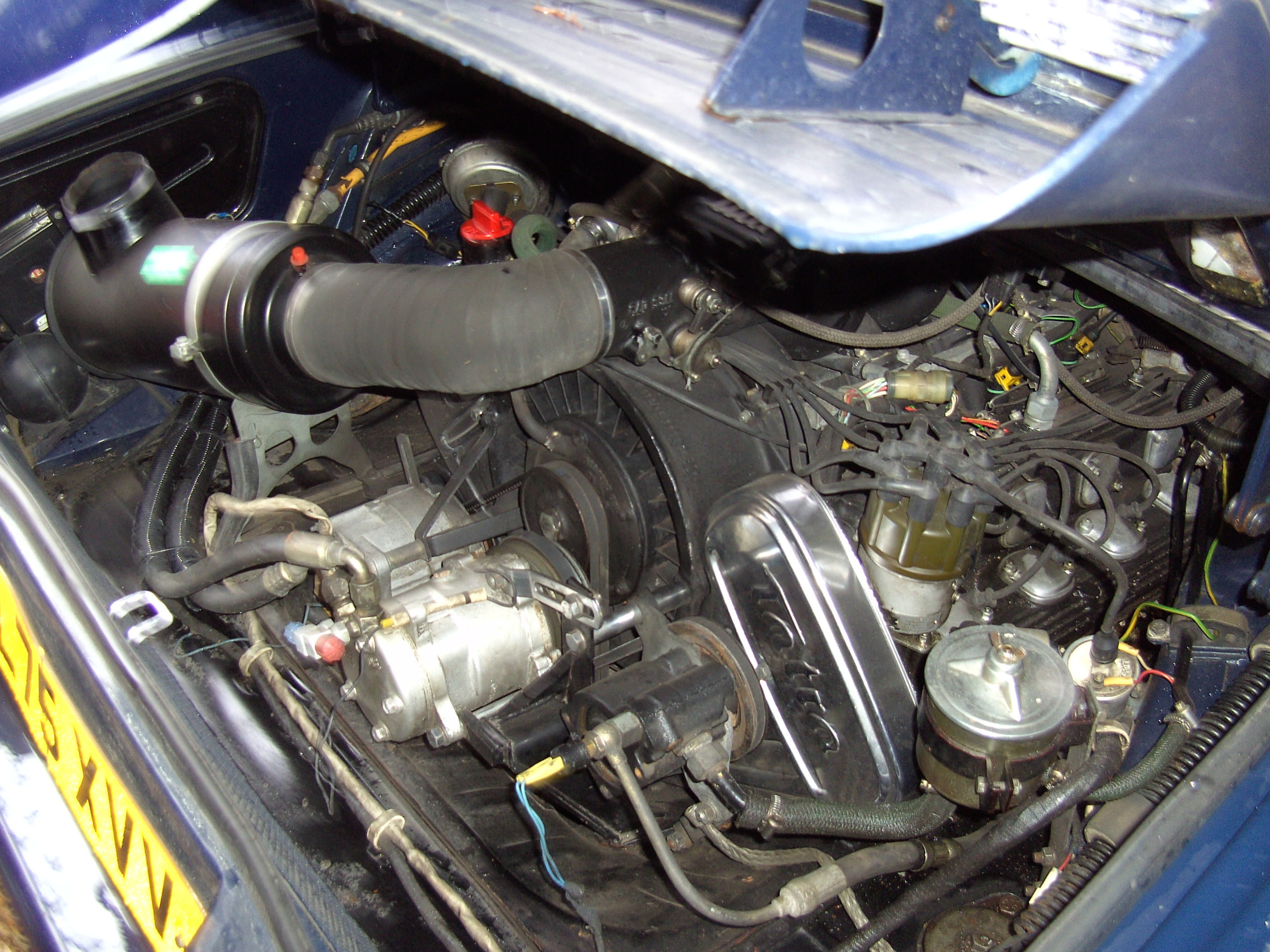 The 3.5 litre air cooled alloy V8 engine had four overhead camshafts, twin double barrel carburettors (electronic fuel injection on the later 613-5). The car featured a steering column set up that would prevent it spearing the driver in a front end collision, dual circuit servo assisted brakes with ventilated discs all around. Suspension was McPherson struts at the front and semi-trailing arms at the rear. All in all a modern and effective set up.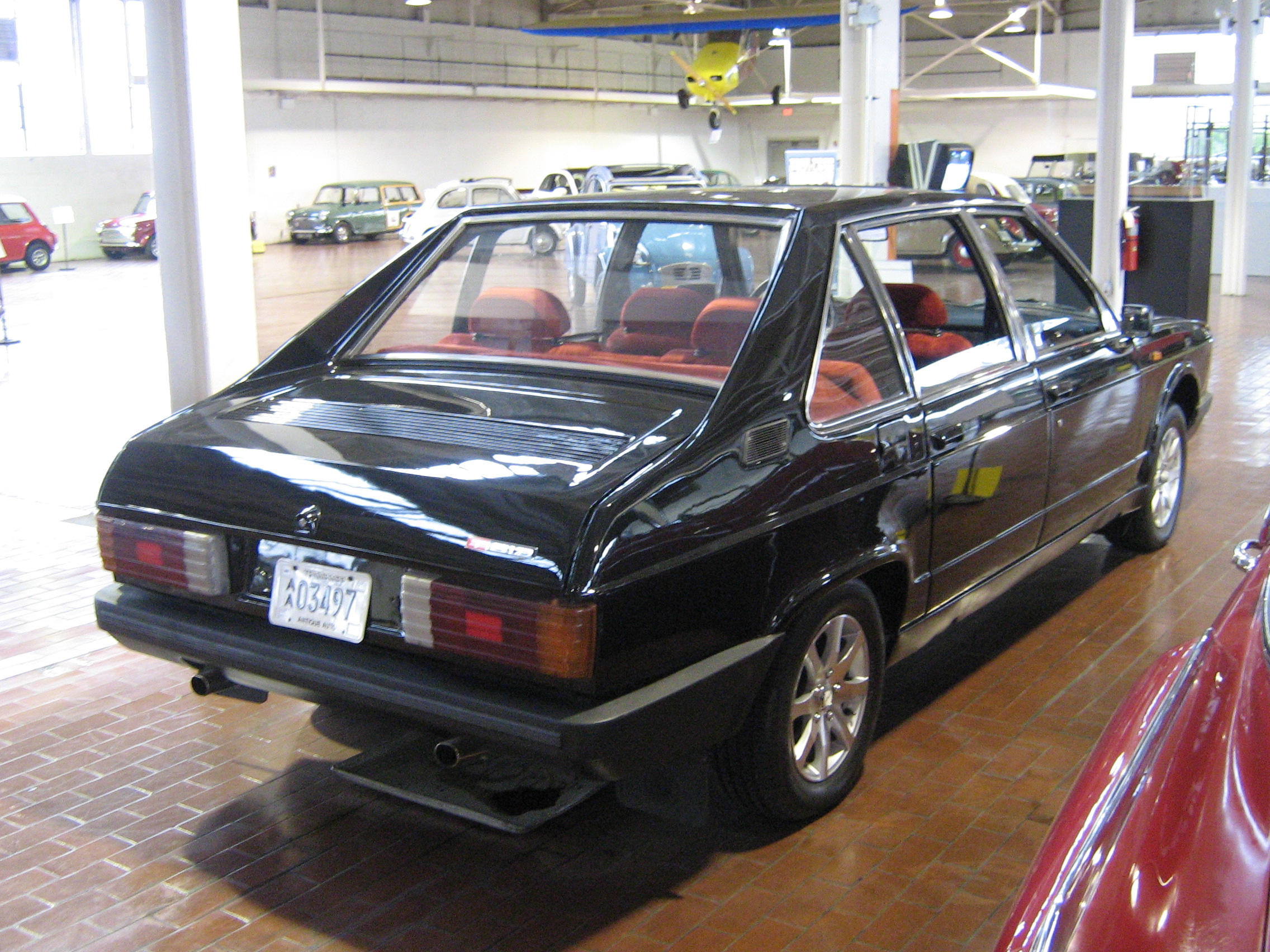 The Tatra 613 went through a few model updates, although the car remained largely unchanged in appearance. The 613-2 was in production from 1980-86 and after that the 613-3 which produced cosmetic changes including changing the chrome bumpers for plastic ones followed by the 613-4. However by 1990 the seventies design was feeling its age so a former Jaguar development engineer named Tim Bishop was given a contract to re-develop the car as something that would appeal to international buyers.
Tim Bishop's group Tatra Motive Power set about a thorough updating of the car's mechanics, especially the engine which was re-engineered to meet emissions standards, this included catalytic converters, a computer controlled engine management system, and multi-point fuel injection. The end result was a car that produced 200bhp at 5750rpm, and, with its specialist system that shut off the cooling fan under full power for short periods of time 220bhp, which was more than contemporary Jaguar, BMW and Mercedes engines of similar capacity.
By 1993 the new Tatra 613-5 was unveiled and included such options as electric windows, dipping rear view mirror, leather seats and central locking. It was a powerful, exciting luxury car indeed.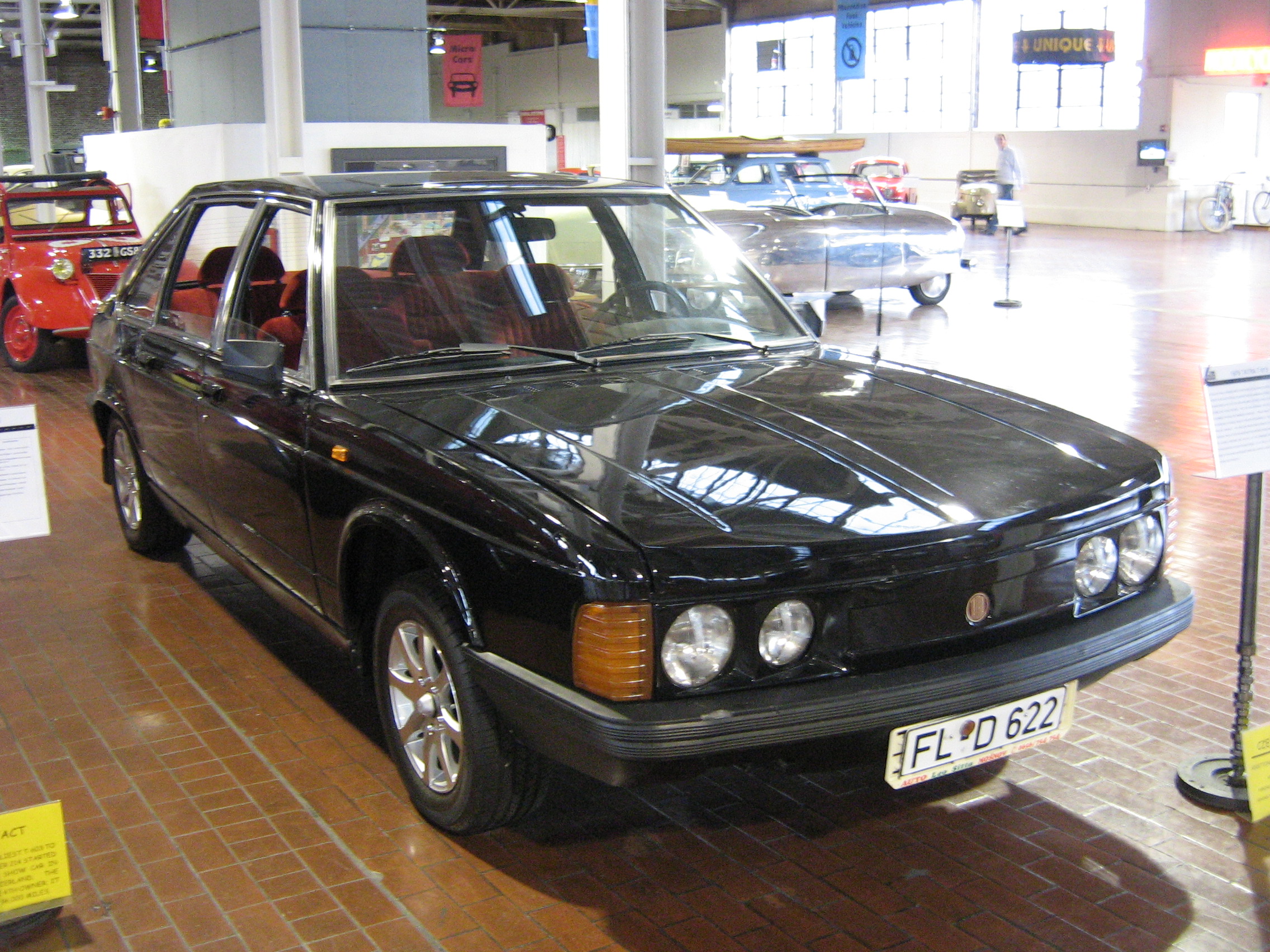 Sadly all that engineering did not pay off in terms of sales and the 613-5 with its power and luxury was phased out and replaced by the Tatra 700, which was not up to that standard and turned out to be the last passenger car Tatra made.
The Tatra 613-5 is one of those cars I would own. It puts together a formula that includes a curious history with a mixing of Eastern European and Italian design culture combined in a high powered package that is rather different to drive. All it lacked was imaginative eccentric individualistic buyers.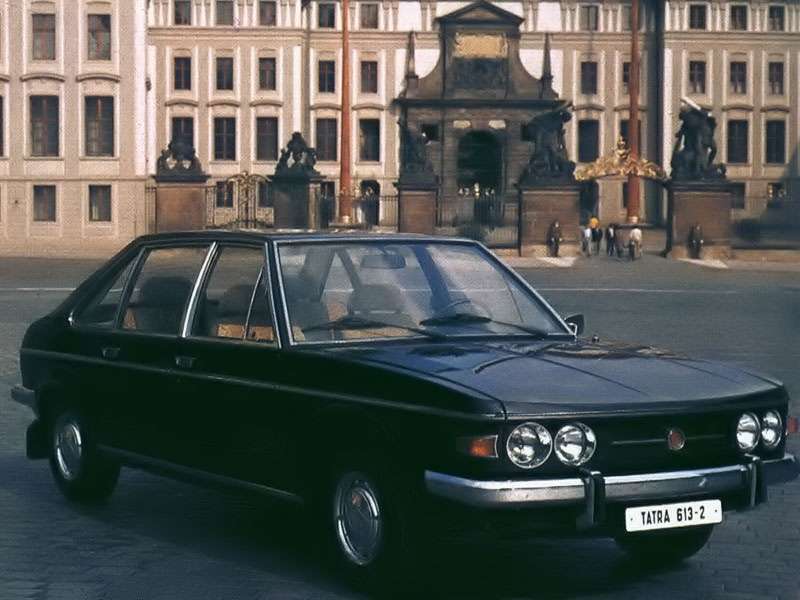 (Feature image at the head of this post courtesy of tatraškoda at Flickr.com)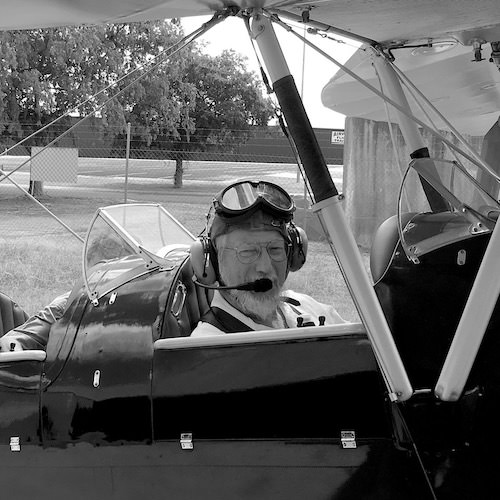 Jon Branch is the founder and senior editor of Revivaler and has written a significant number of articles for various publications including official Buying Guides for eBay, classic car articles for Hagerty, magazine articles for both the Australian Shooters Journal and the Australian Shooter, and he's a long time contributor to Silodrome.
Jon has done radio, television, magazine and newspaper interviews on various issues, and has traveled extensively, having lived in Britain, Australia, China and Hong Kong. His travels have taken him to Indonesia, Israel, Italy, Japan and a number of other countries. He has studied the Japanese sword arts and has a long history of involvement in the shooting sports, which has included authoring submissions to government on various firearms related issues and assisting in the design and establishment of shooting ranges.