British motorcycle maker Velocette began back in 1905 as a partnership between two men; William Gue and John Taylor (who later changed his name to Goodman). Their first motorcycle they called the Veloce and then later that year they liked the name so much that they renamed the company after the motorcycle.
Veloce built excellent quality four stroke motorcycles up until 1913 when they decided to try their hand at making two stroke machines. This they also did very successfully and these bikes became popular not only for riding but for racing. The two stroke bikes they called Velocette and these bikes became so well known that Taylor and Gue found themselves in the position of renaming the company yet again and so Velocette was born.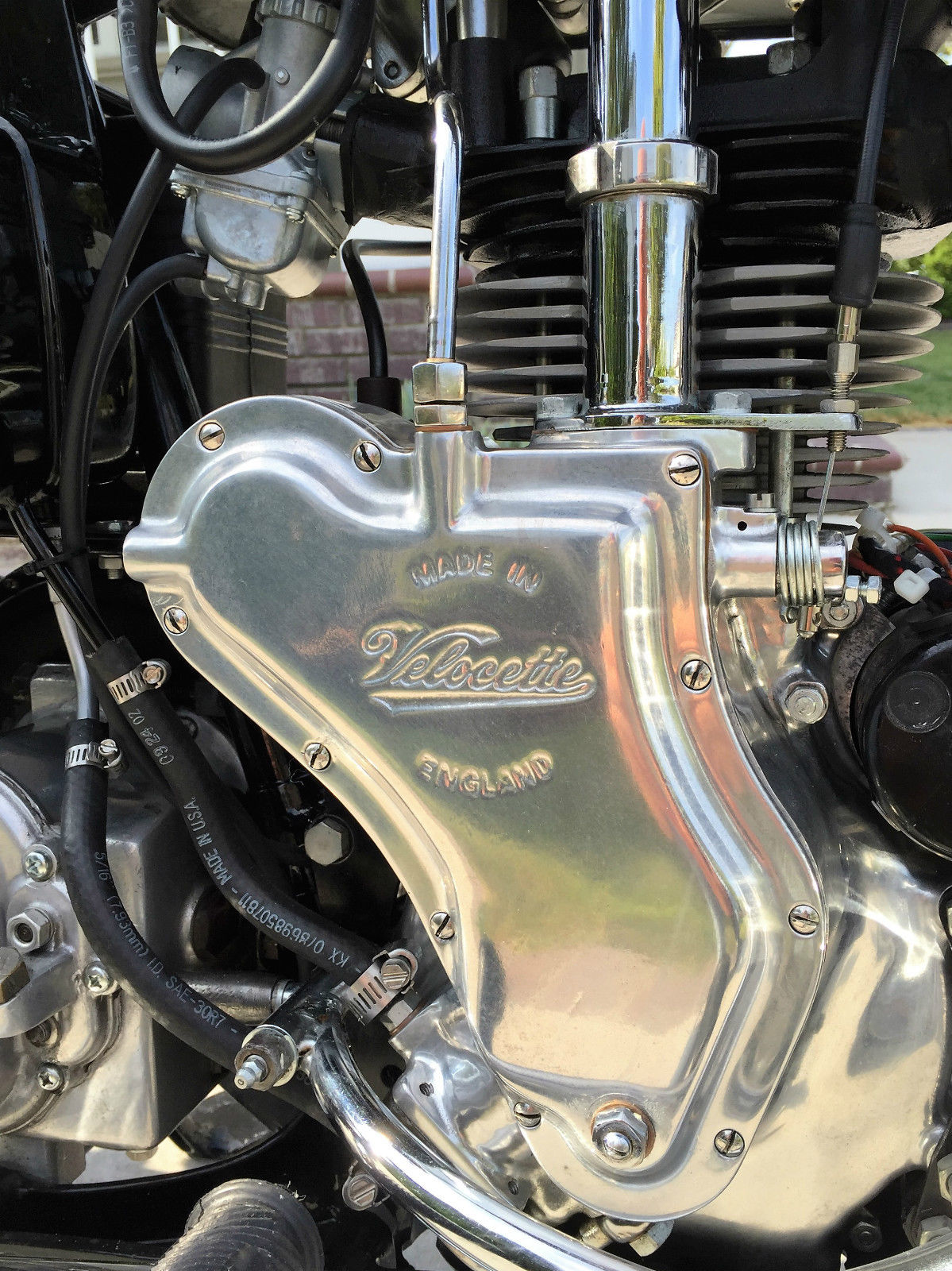 The Velocette two stroke machines were quite advanced including having a throttle controlled oil pump long before any Japanese motorcycle manufacturer thought of it. However by the early 1920's Taylor and Gue understood that they needed to modernize their product line again so they moved into the design and manufacture of four stroke motorcycles. The new model was designated the "K" series and once the design had been sorted out these bikes began to win a string of competition successes in such events and the Isle of Man TT and at the Brooklands races.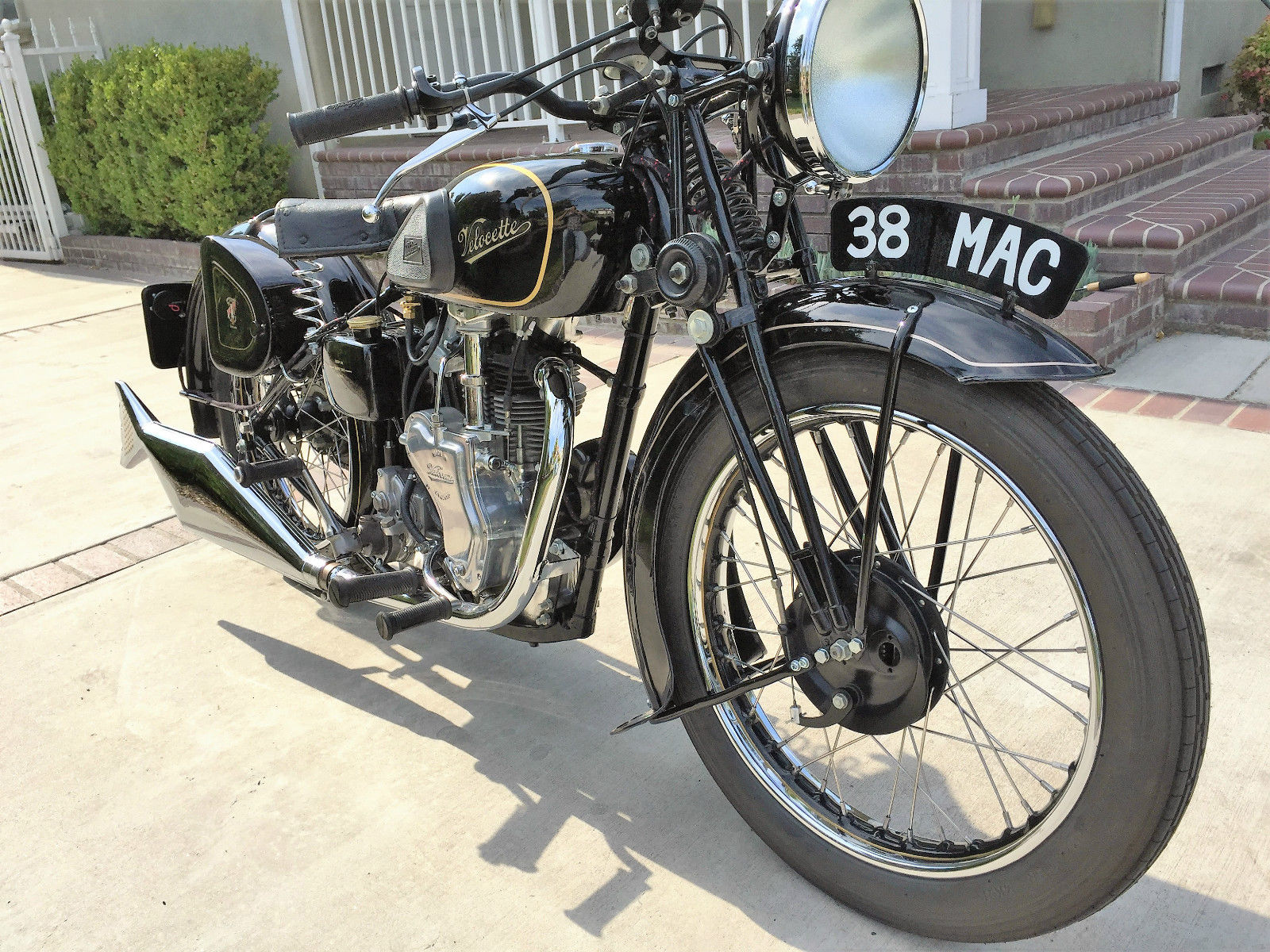 The Velocette K series used sophisticated OHC engines that required significant highly skilled labor to assemble, especially of the shaft and bevel camshaft. Something that is difficult to assemble is not only more expensive to create but also requires more skill to maintain. So the decision was taken to create an easier to make and easier to maintain OHV version of this bike which was designated the Velocette MAC. These bikes were cheaper to buy but absolutely rock solid and reliable. The first of these bikes was the 250cc Velocette MOV which had some teething troubles. The 250cc engine was a square design with bore and stroke of 68mm so Velocette increased the stroke thus increasing the capacity to 350cc (349cc). The Velocette MAC were built to be light and easy to ride and yet powerful enough and fast enough. Top speed was around 75-78mph which might not quite be cafe racer pace but which was and is enough to enjoy your riding without making every trip a death defying experience.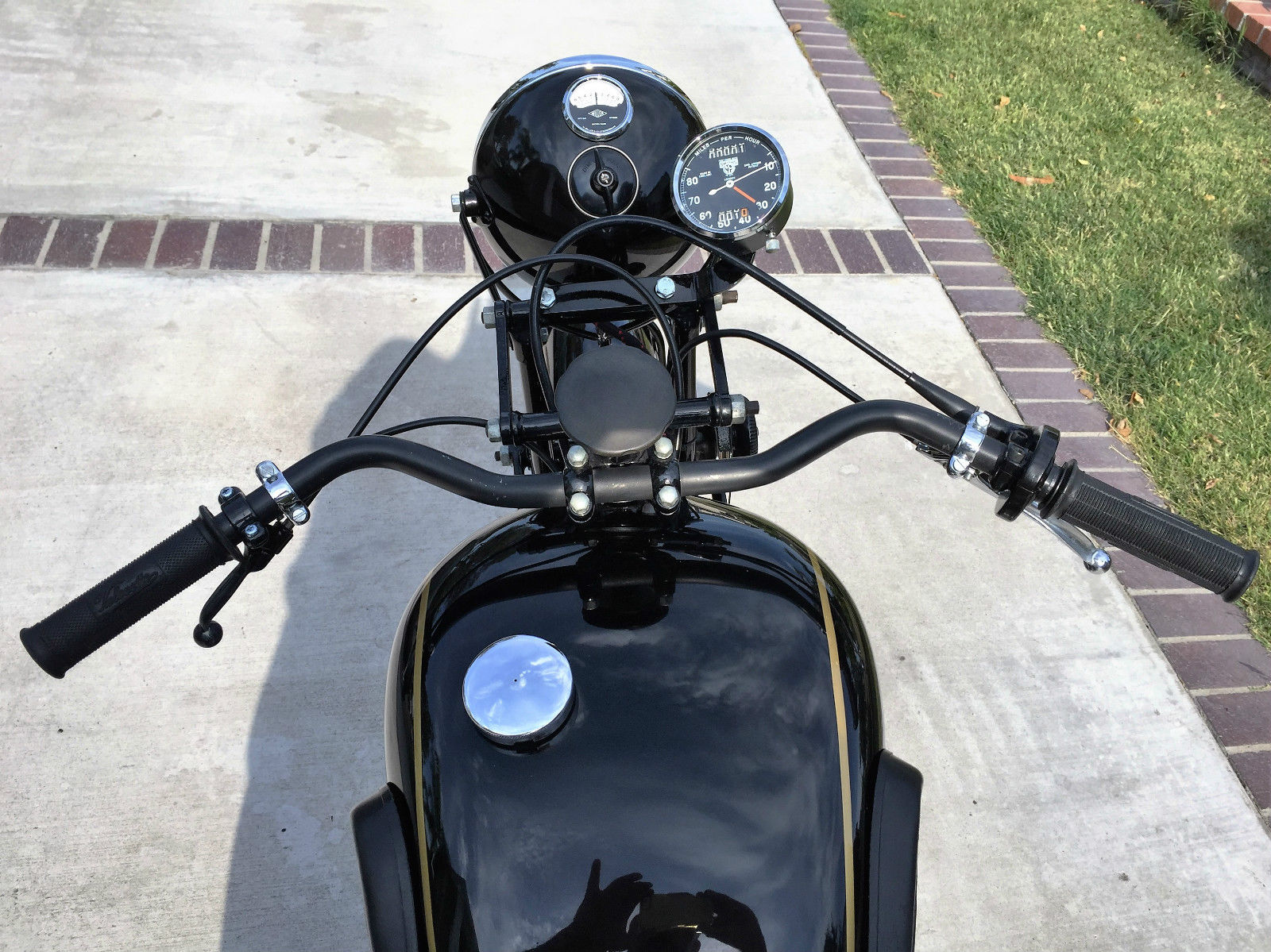 The Velocette MAC soon developed a good reputation as light and lively to ride and dependable. Their popularity became high and the bikes developed such a good reputation that the British War Office became interested in them as a military model. A military model was created based on the Velocette MAC and they saw service during World War II but Velocette simply could not make enough of them to satisfy the War Office's demands. Velocette motorcycles were all hand built and the factory was not able to mass produce these bikes, it just wasn't how they were set up to do things.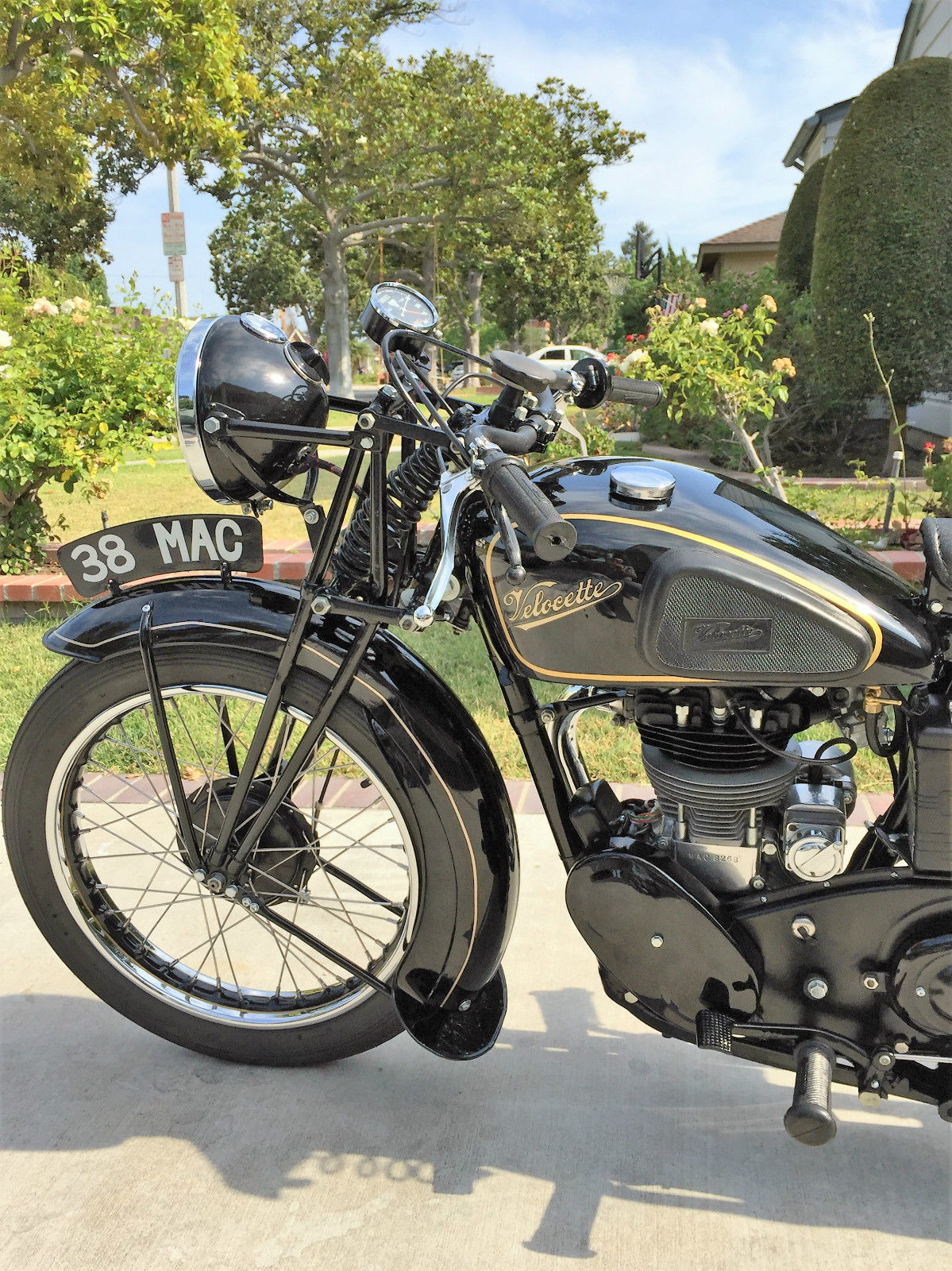 After the end of the Second World War Velocette resumed production of the 350cc MAC and the bike proved popular in the post war era. Dependable and fun to ride these bikes just kept on keeping on. Velocette continued to improve the MAC with such improvements as air-sprung Dowty Oleomatic forks in 1948 and then in 1951 to forks with coil springs and damping, these being called "Tele Forks". In 1953 the MAC's rear suspension became  fully adjustable with a swinging arm and the bike was given a new tube frame. The engine and gearbox were also upgraded creating a bike with vintage charm yet modern performance.
The Velocette MAC was in production up until 1959 when the company went out of business. It is all the bike a lot of people want. Not fantastically powerful, not fantastically fast, just fantastic to ride, and fun to work on.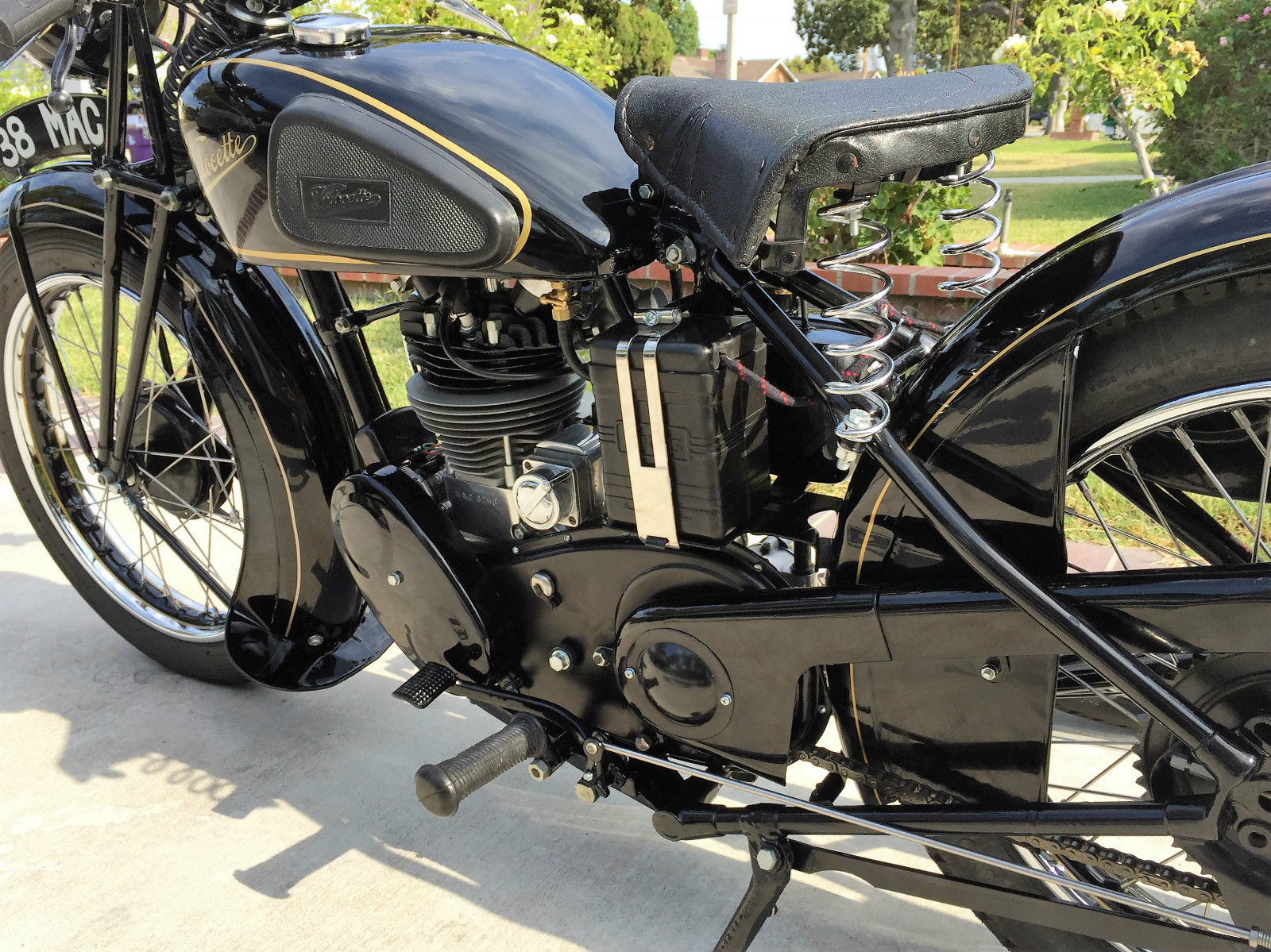 The beautifully restored 1938 Velocette MAC in our pictures is currently for sale on eBay. It was originally purchased as a set of parts in the year 2000 and hand built. Only the mudguards are not original but look in keeping with the character of the bike. The bike has virtually no mileage on it but will need some work to put it into proper running order. Work needed is mentioned on the eBay sale page.
You will find this bike which is located in California on eBay if you click here.
These Velocette MAC bikes of the thirties have a ton of character even if they can't do the ton.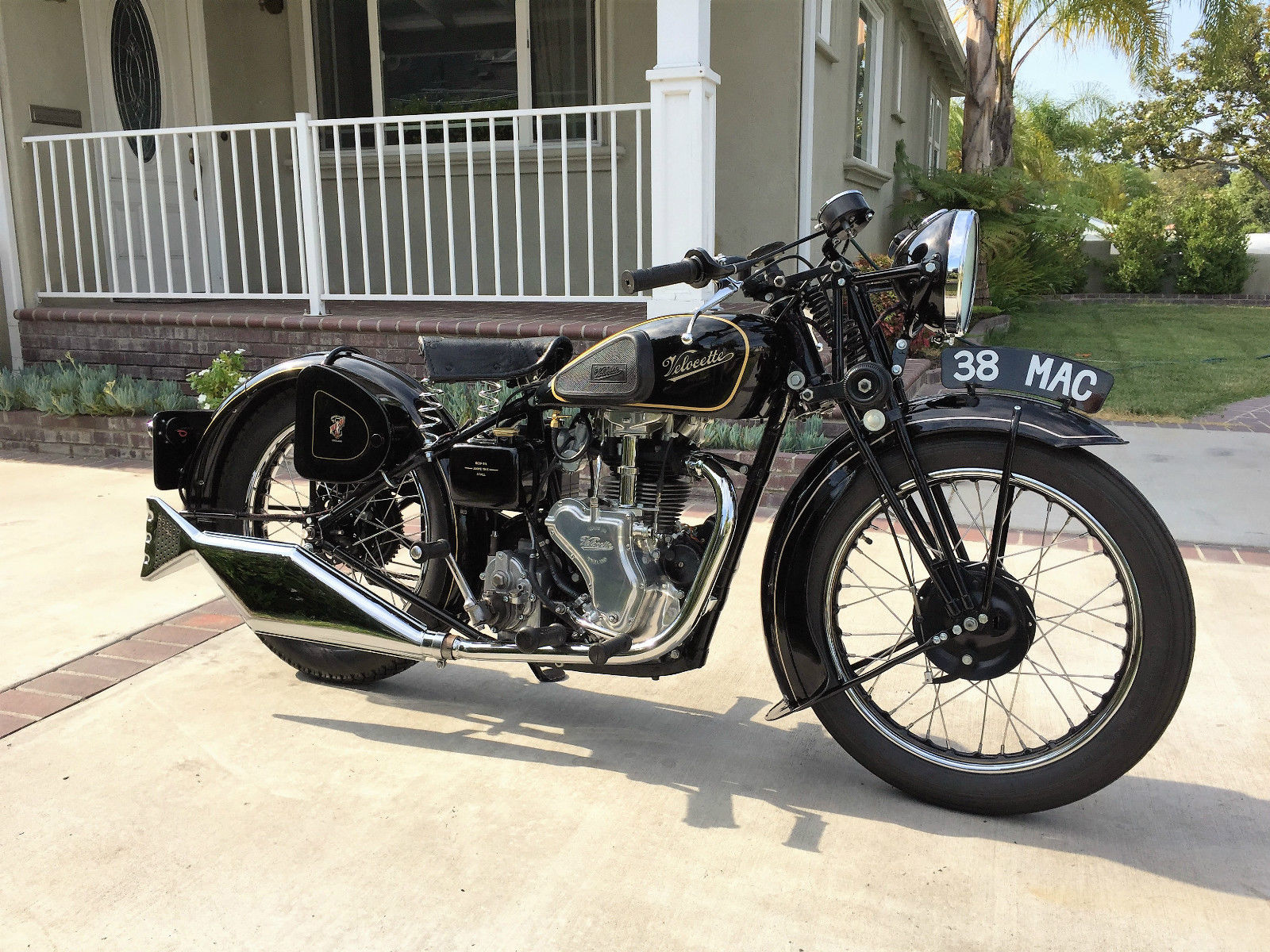 (All pictures courtesy eBay).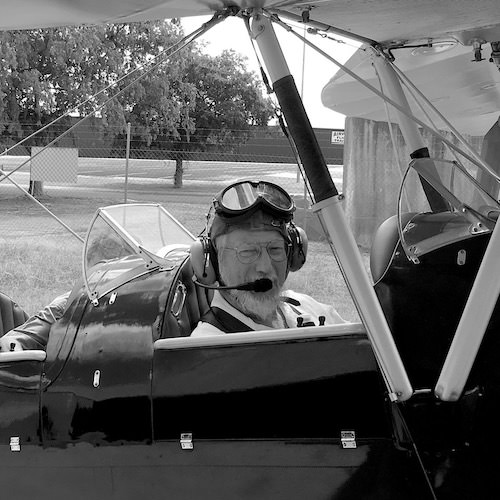 Jon Branch is the founder and senior editor of Revivaler and has written a significant number of articles for various publications including official Buying Guides for eBay, classic car articles for Hagerty, magazine articles for both the Australian Shooters Journal and the Australian Shooter, and he's a long time contributor to Silodrome.
Jon has done radio, television, magazine and newspaper interviews on various issues, and has traveled extensively, having lived in Britain, Australia, China and Hong Kong. His travels have taken him to Indonesia, Israel, Italy, Japan and a number of other countries. He has studied the Japanese sword arts and has a long history of involvement in the shooting sports, which has included authoring submissions to government on various firearms related issues and assisting in the design and establishment of shooting ranges.