Confession is good for the soul. The Bible tells us that "If we confess our sins the Lord is faithful and just to forgive us our sins and cleanse us from all unrighteousness". So I need to confess. When I first looked at this utterly gorgeous 1926 Mercedes-Benz Model K with its La Baule transformable body by Jacques Saoutchik the first thing I noticed was the great big spotlight by the driver's door and I thought "What a fantastic shooting wagon that would be for night time bunny busting expeditions". So I'm sorry to all the classic car purists out there, but this Jacques Saoutchik masterpiece of style and engineering looks like one of the best thought out shooting brakes I have ever seen. They've even painted it in an apposite two tone forest green.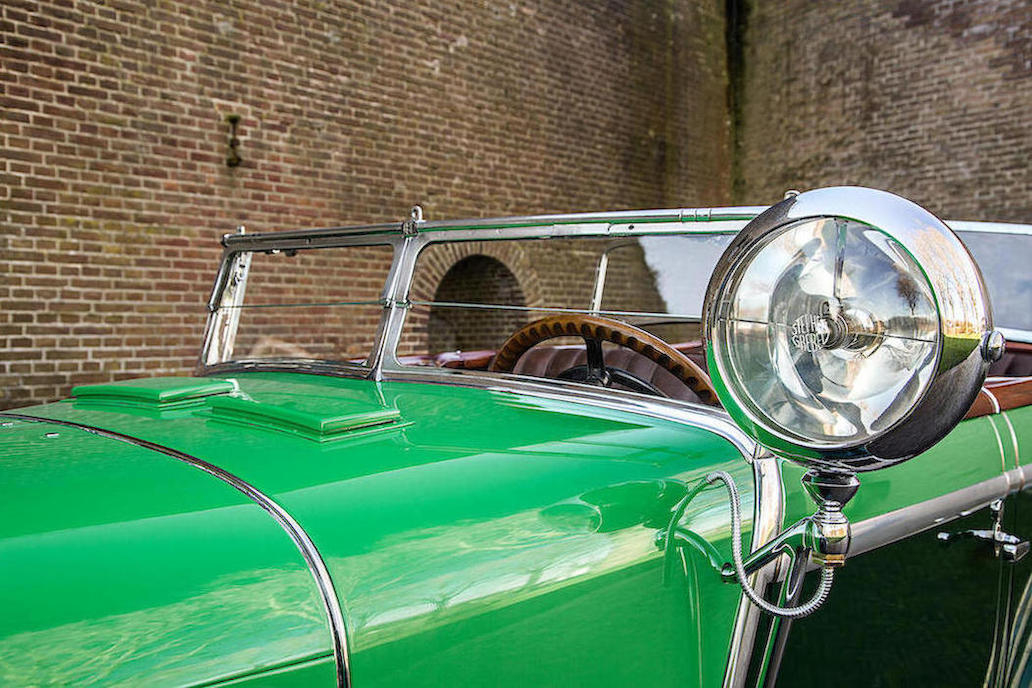 This is a car that really has it all. The interior seating is sumptuous, decadently comfortable for long trips to the shooting grounds, the car is a transformable (convertible) and the cover folds away completely out of the way, the rear windscreen can be removed or fitted as desired, and the 6,240 cc engine has a supercharger that can be switched in to boost its 100bhp to 140bhp – useful if you encounter a bunny rabbit that can run really fast.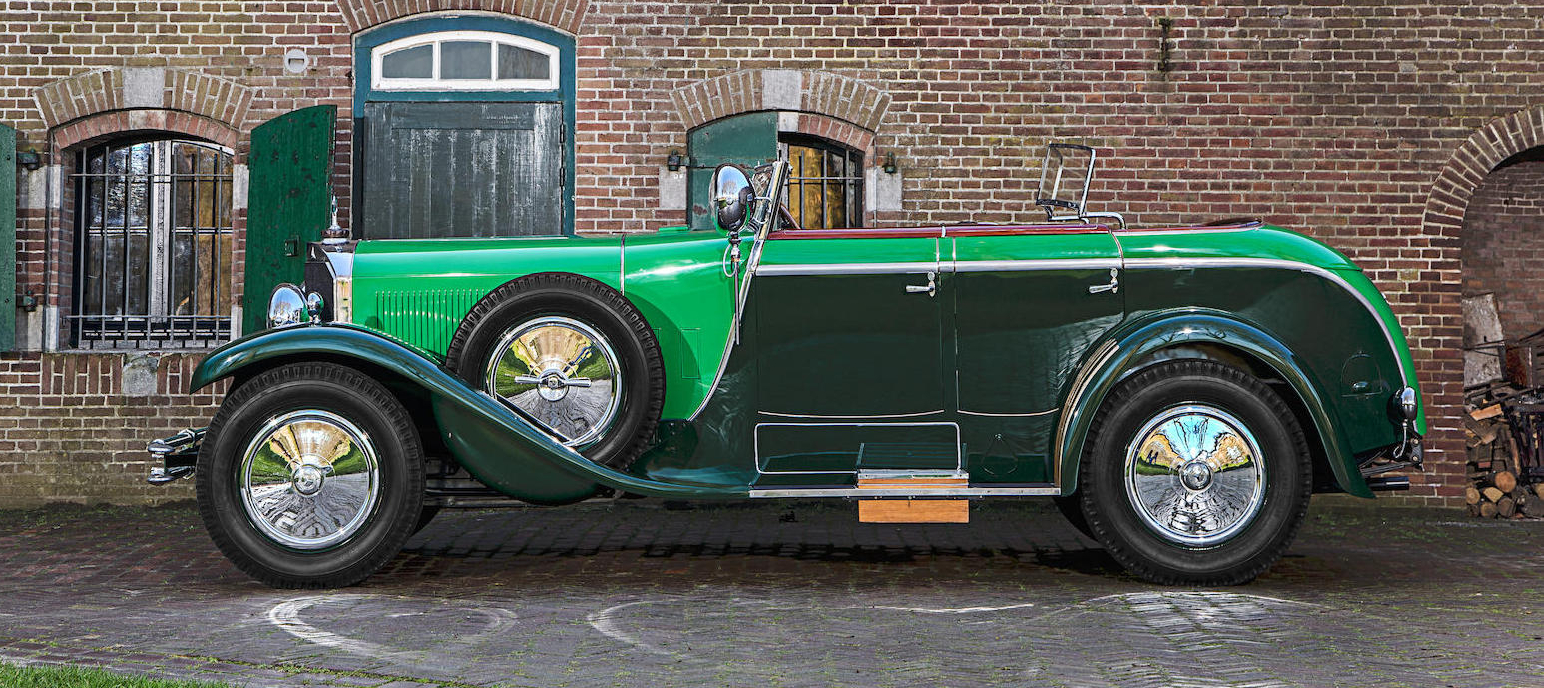 Sadly, with an expected auction price somewhere around €800,000 – €1.2 million, this near perfect shooting brake may not see use in that role, which is a shame really. I wonder if it has seen use as a shooting brake at some time in its ninety years of life?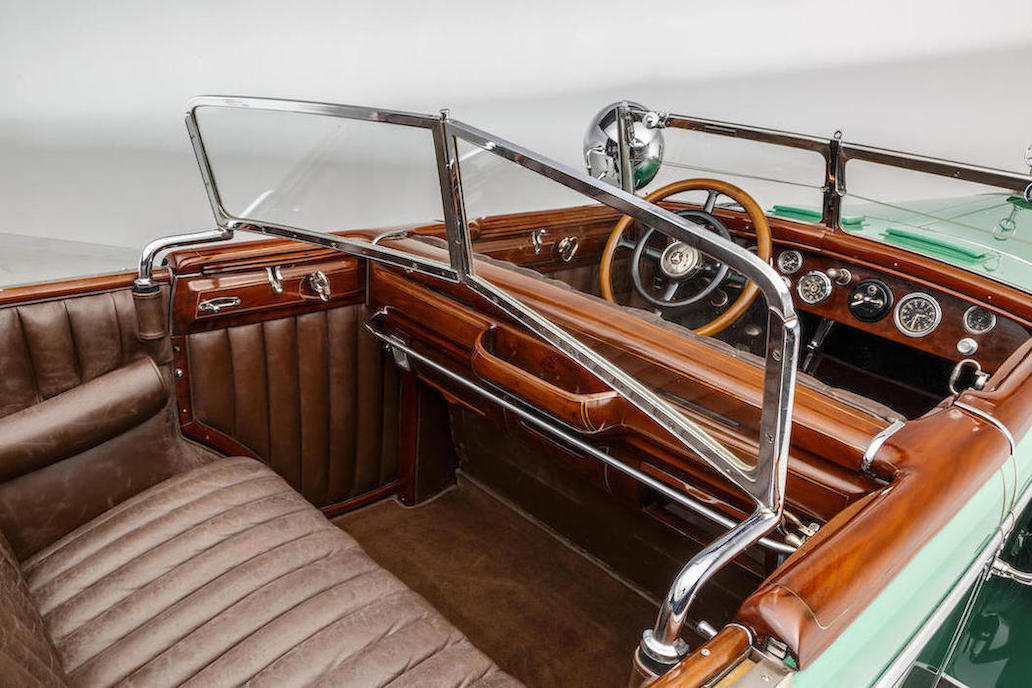 The coachbuilder, Jacques Saoutchik, who was originally named Iakov Saoutchick was a man with an interesting story. Born in the Ukraine in 1880 he moved to Paris in the early 1900's as a young cabinet maker. He set about learning coachbuilding and set up his own coachbuilding business in 1906 as a twenty six year old in the industrial suburb of Neuilly-sur-Seine. His first coachbuilding job as a self employed entrepreneur was on an Isotta-Fraschini chassis. Isotta-Fraschini were expensive luxury cars and so we can surmise the quality of his workmanship was even then second to none.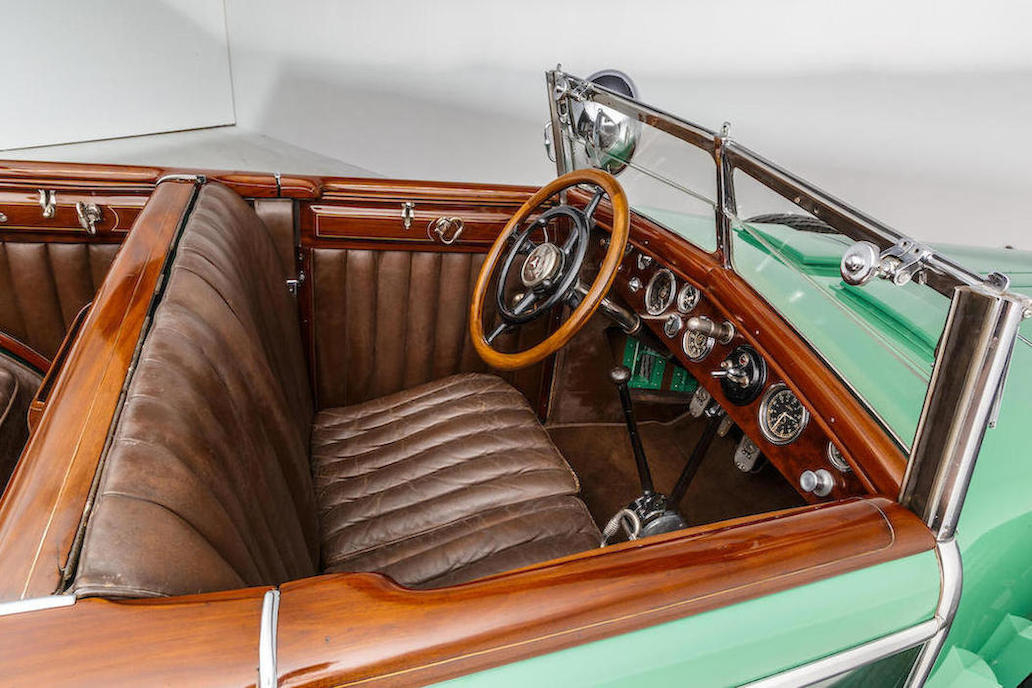 The particular 1926 Mercedes K chassis of this car had sat unsold for two years and was finally shipped to Jacques Saoutchik's workshop on 16th May 1928. Upon completion the car was shipped to New York where it was sold to a client on 7th November 1928.
The body style of this car has a very distinctive style about it. It has an imposing height that creates an impression of a car that almost has a military look about it, a car that is to be noticed. This is an example of Jacques Saoutchik's early period of creativity before he launched into the extraordinary and flamboyant latter period of his coachbuilding creations. This is a car that exudes a character that Jacques Saoutchik has intentionally given it. It has been given a distinctive personality.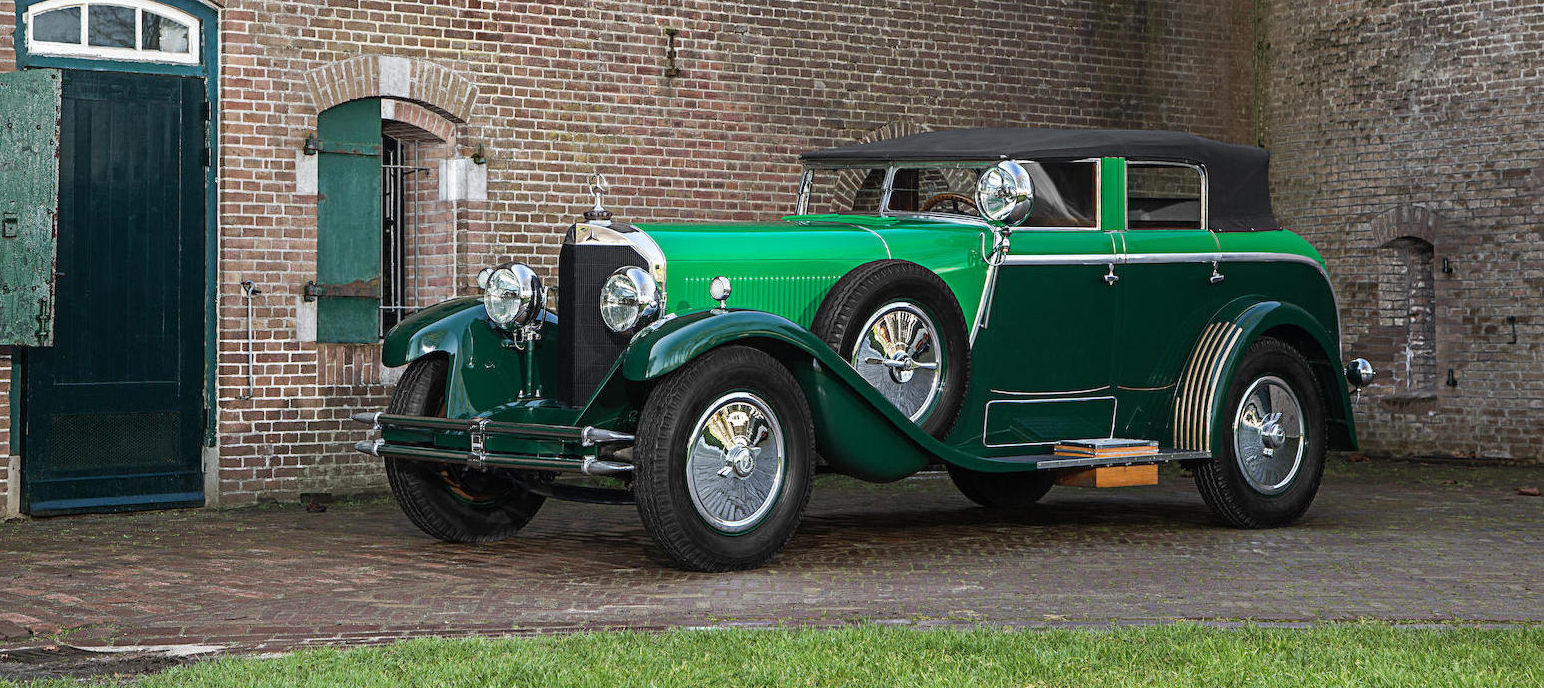 The chassis onto which Jacques Saoutchik has created this imposing coachwork is a Mercedes-Benz 24/100/140 Model K. The 24 refers to the cars taxable horsepower, the 100 to its naturally aspirated 100bhp, and the 140 to its supercharged 140bhp. So cutting in the supercharger was something like a nineteen twenties version of Star Trek's Warp Drive. That forty percent increase in power translated into significant extra strain on the passenger's neck muscles.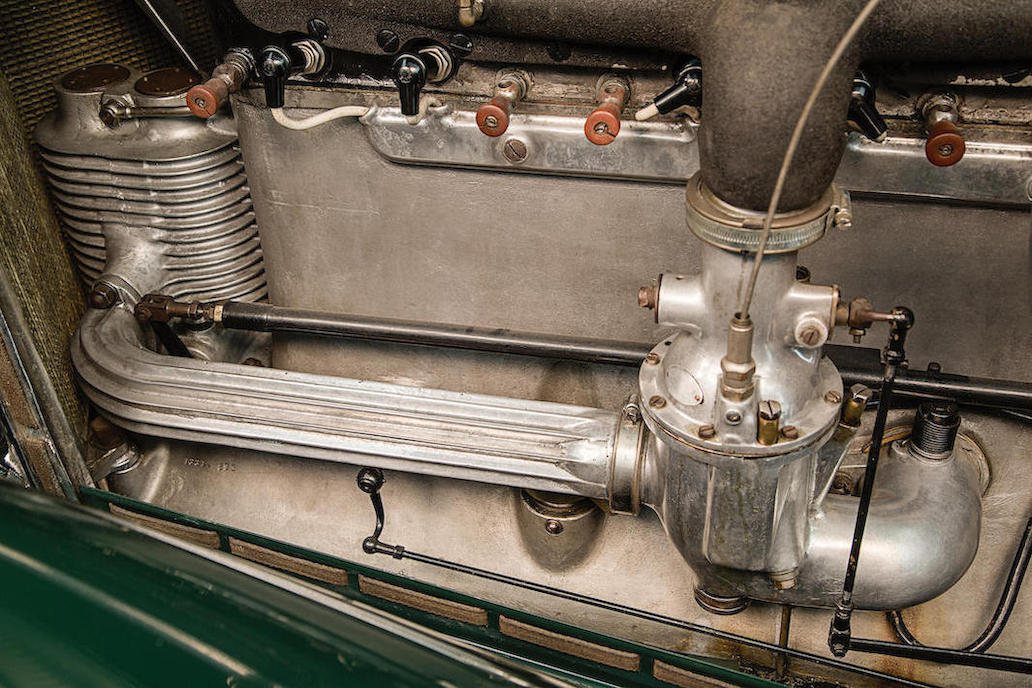 There was a reason for the technical superiority of this design. This was a chassis designed by none other than Dr. Ferdinand Porsche who had been employed by Mercedes-Benz in April 1923 to complete the design of this top of the line new model.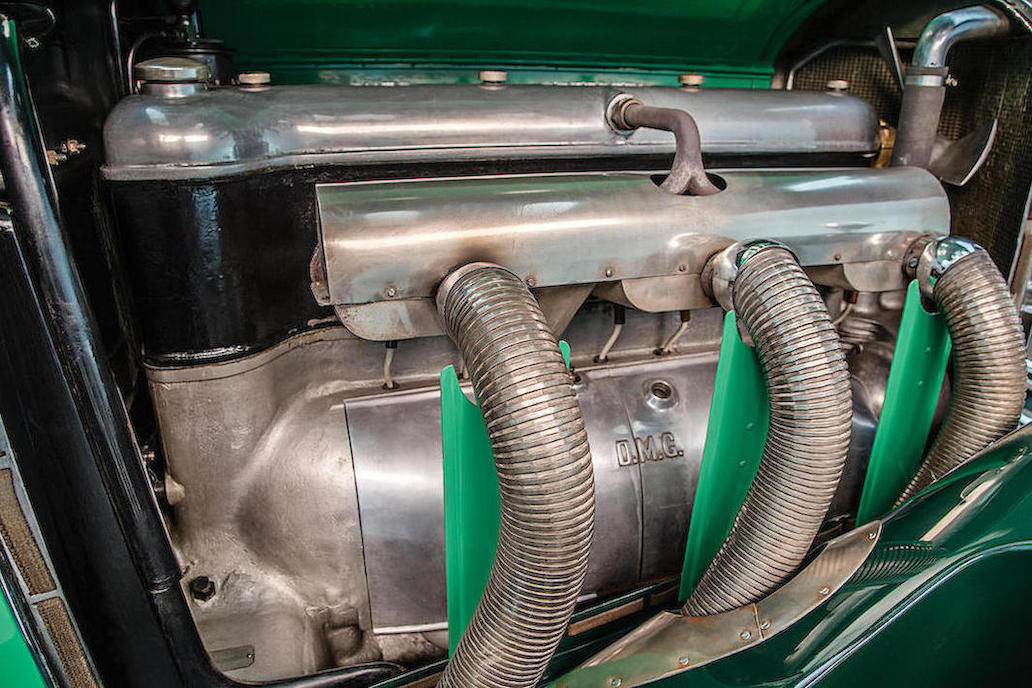 The car featured a four speed manual gearbox and suspension was leaf springs all around with front and rear beam axles. Brakes were mechanically operated drums. These Mercedes-Benz Model K were some of the fastest and most luxurious cars extant during the twenties and the model remained in production until 1929 when the numbers of exceedingly rich people wanting expensive fast cars diminished somewhat as a result of the Wall Street Crash and the events that followed it.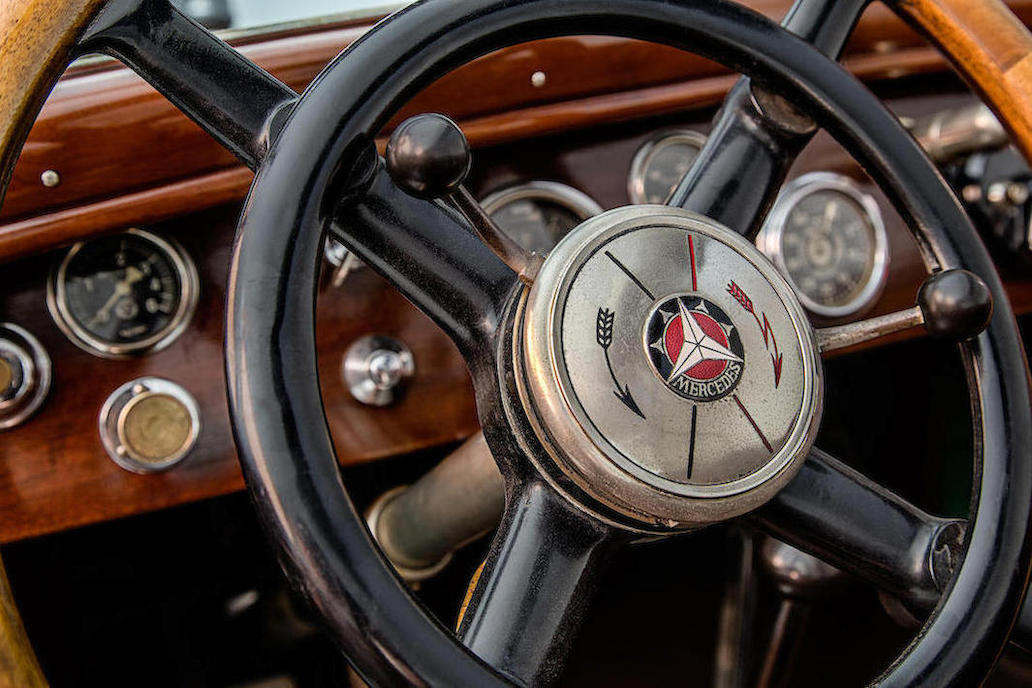 The car we are featuring is coming up for auction by Bonhams at their Mercedes-Benz Sale which will be held on 19th March 2016 at Stuttgart, Mercedes-Benz Museum.
Bonhams Mercedes-Benz Sale has a plethora of very desirable lots listed and is well worth a look. You will find the general page for the Bonhams Mercedes-Benz sale if you click here.
You will find the Bonhams auction page for this Mercedes-Benz Model K La Baule Transformable by Jacques Saoutchik if you click here.
This is one of those cars that as I write about it I want it. So its just as well there aren't enough shekels in the Revivaler bank account to indulge in purchasing this gorgeous green car, otherwise I'd be very tempted to use it as a shooting brake.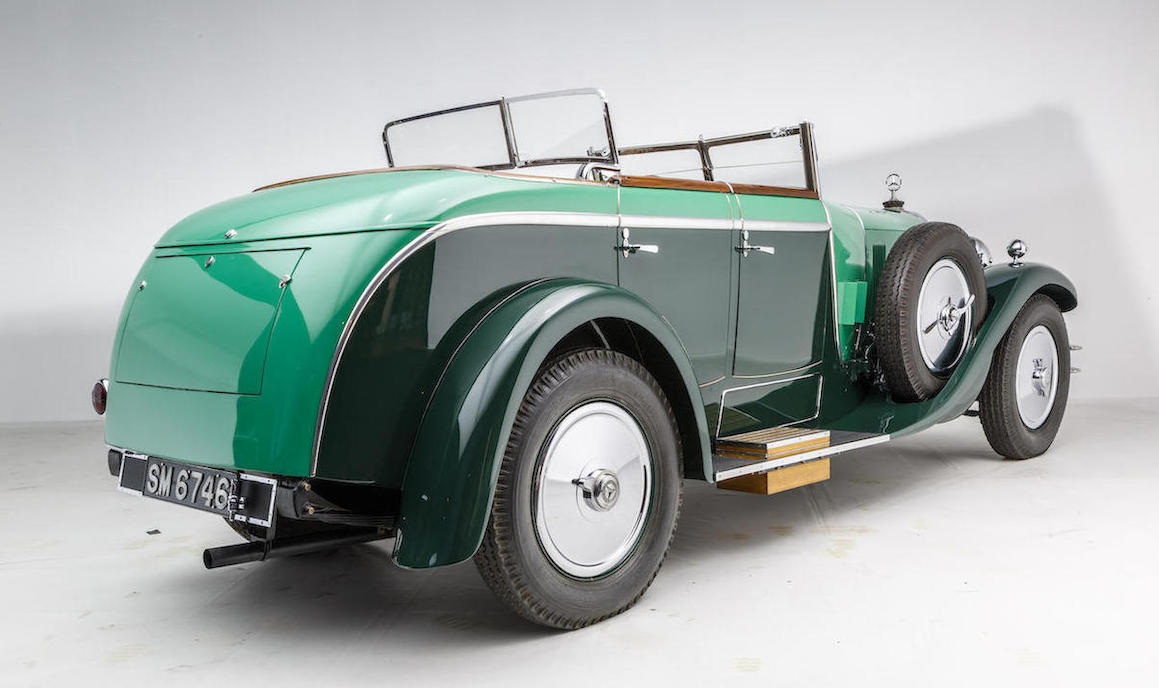 For those of us who can't afford to bid on this fantastic car we can indulge ourselves in a model of it as a desk ornament to dream over.
You will find a 1:43 model of this car in convertible "shooting brake" transformation on Amazon if you click here.
And you will find a 1:43 model of this car with the top up on Amazon if you click here.
So if you, like me, can't afford the twelve inches to the foot scale model you can have a smaller one over which to plan your next shooting brake.
This Mercedes-Benz Model K with Jacques Saoutchik coachwork is an early example of the genius of two visionaries, Dr. Ferdinand Porsche and Jacques Saoutchik. It is a most significant automobile.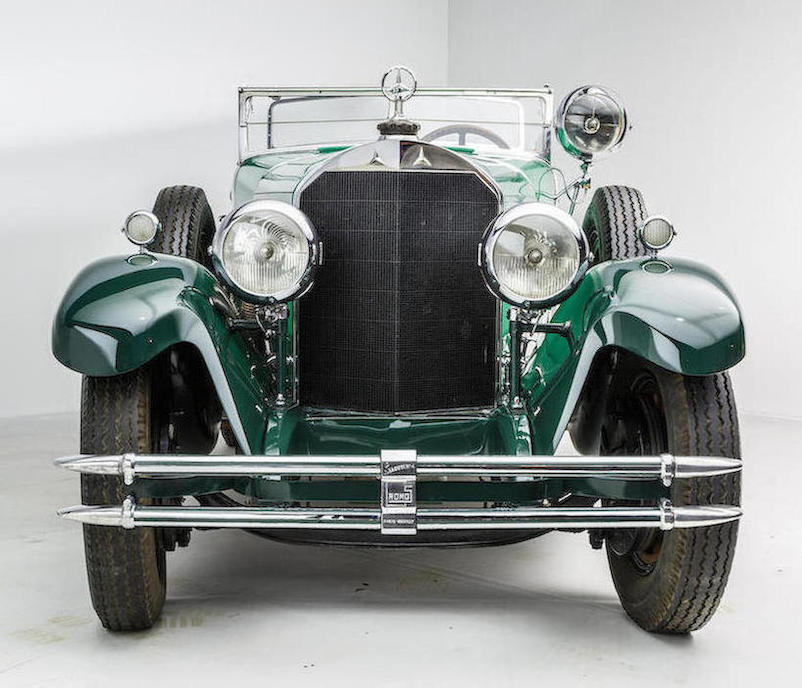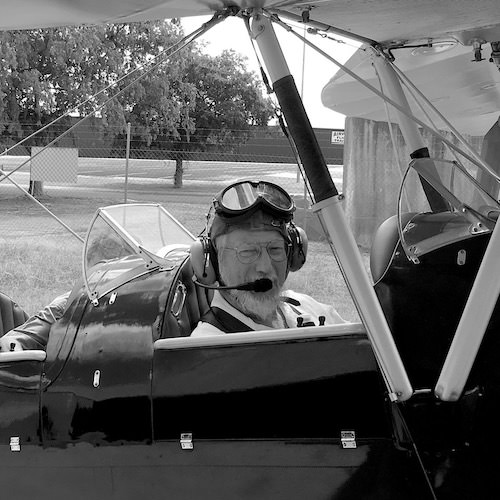 Jon Branch is the founder and senior editor of Revivaler and has written a significant number of articles for various publications including official Buying Guides for eBay, classic car articles for Hagerty, magazine articles for both the Australian Shooters Journal and the Australian Shooter, and he's a long time contributor to Silodrome.
Jon has done radio, television, magazine and newspaper interviews on various issues, and has traveled extensively, having lived in Britain, Australia, China and Hong Kong. His travels have taken him to Indonesia, Israel, Italy, Japan and a number of other countries. He has studied the Japanese sword arts and has a long history of involvement in the shooting sports, which has included authoring submissions to government on various firearms related issues and assisting in the design and establishment of shooting ranges.