Were the Stutz name defunct I would want to be someone who resurrects it. Stutz is a name that is synonymous with Bentley and Bugatti; they raced against each other. Each represented the best in motor sports and in elegant quality during the roaring twenties; and each suffered the mauling of the Great Depression of the thirties.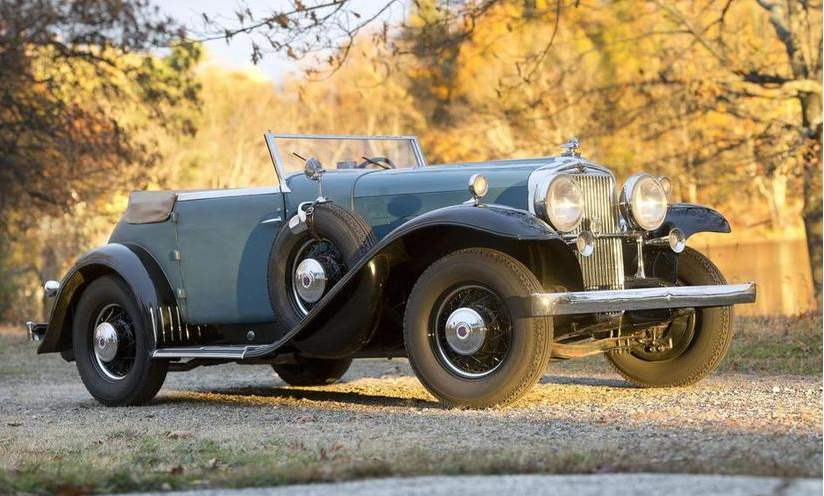 Stutz and Deusenberg are the closest Americans got to a home grown equivalent of the likes of Bugatti and Lagonda. Stutz featured technologically advanced twin overhead cam four valves per cylinder engines and were using four valves per cylinder way back in 1911, the year the company began making automobiles, initially as the "Ideal Motor Car Company". In 1911 Stutz entered one of their then four cylinder cars in the Indianapolis 500 and managed to finish in 11th place in that first attempt. They then christened Stutz "the car that made good in a day".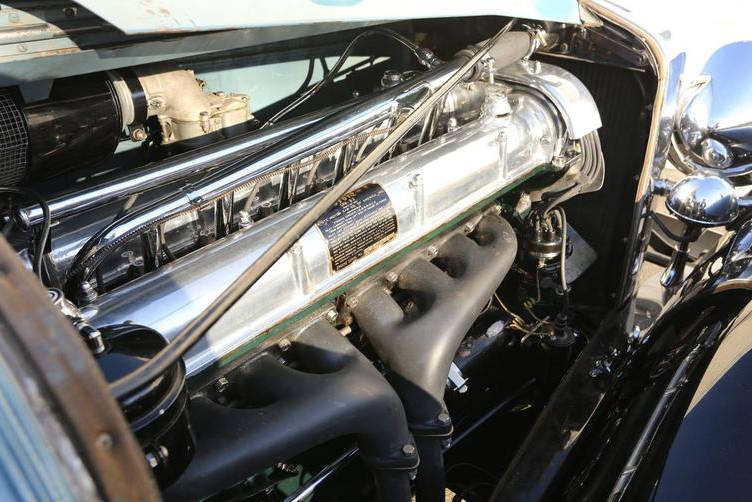 In the company's formative years there were some inevitable financial and personality problems amongst the management but the company achieved stability and began earning an enviable reputation for quality in design and manufacture, and in performance. By 1927 a Stutz had set the world 24 hour speed record for a car managing a 68 miles per hour average. Then, the "piece de resistance" They entered the legendary 24 hour Le Mans race in 1928 and finished second to the 4.5 liter Bentley of Bernhard Rubin and Woolf Barnato.
Arguably the Stutz may only have lost the race due to its losing its top gear an hour and a half before the finish. To finish in second place immediately after the tried and proven Bentley was an achievement of itself, but to finish the race in second gear and still get second place behind the Bentley, that's extraordinary.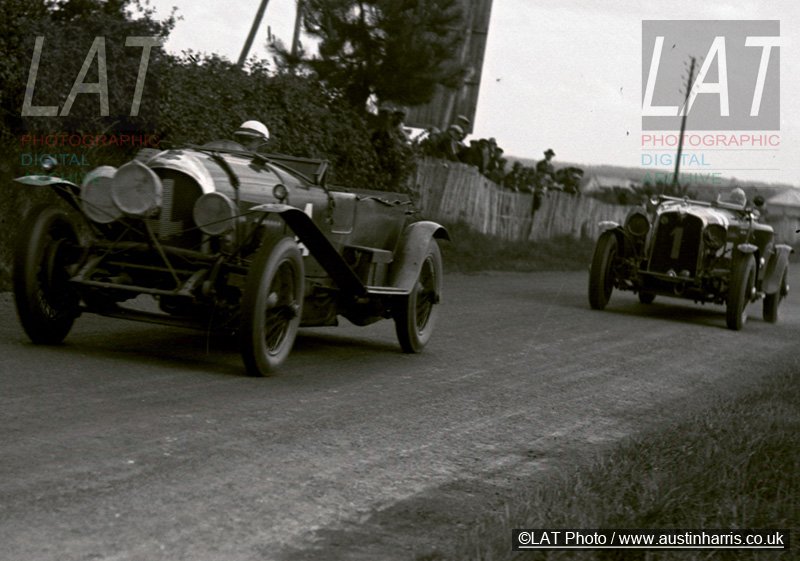 The United States was not to experience a similar success at Le Mans until 1966 when the Ford GT 40's set out to prove that FORD does not stand for "Fix Or Repair Daily".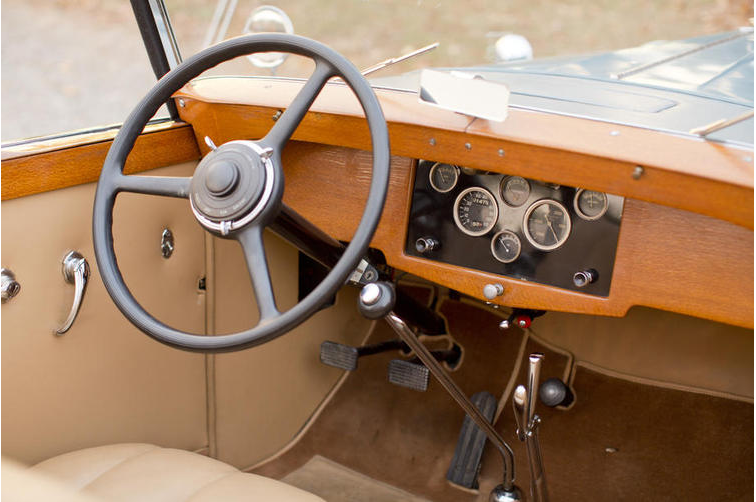 With a Le Mans second place in 1928 and a fifth place in 1929 Stutz set about creating a competition oriented sports car that might just get that elusive Le Mans win, and a car that would give owners a real no holds barred race car driving experience. Thus it was that the 1932 Stutz DV-32 Super Bearcat Convertible was born. Stutz commissioned an American coachbuilder named Charles Weymann to build the car which, with its 116 inch wheelbase, was a good two feet shorter than the standard models. Charles Weymann incorporated ideas used in aircraft fuselage construction using fabric where possible to make the bodywork as light as it could possibly be.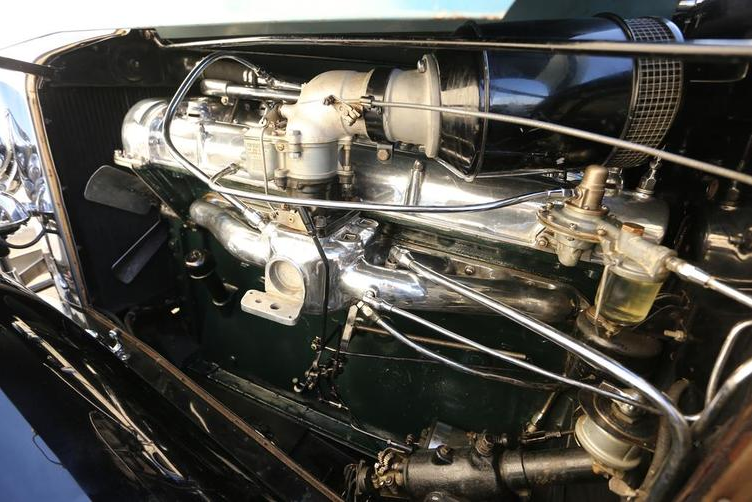 Into that ultra light body went the wonderful "Double Valve" DV32 straight 8 DOHC engine. Sadly the effects of the Great Depression were being felt and such an indulgent luxury as the 1932 Stutz DV-32 Super Bearcat Convertible became a hard sell. Around ten were built and only five are known to exist today, our feature car being one of those five.
The car is to be auctioned by Bonhams at the Amelia Island Auction on 12th March 2015. You will find the auction page here.
This car is an extraordinary piece of American automotive history and is in such good condition that it still has the original fabric skin it was first fitted with back in 1932. No doubt it is also no less exciting to drive than it was in 1932.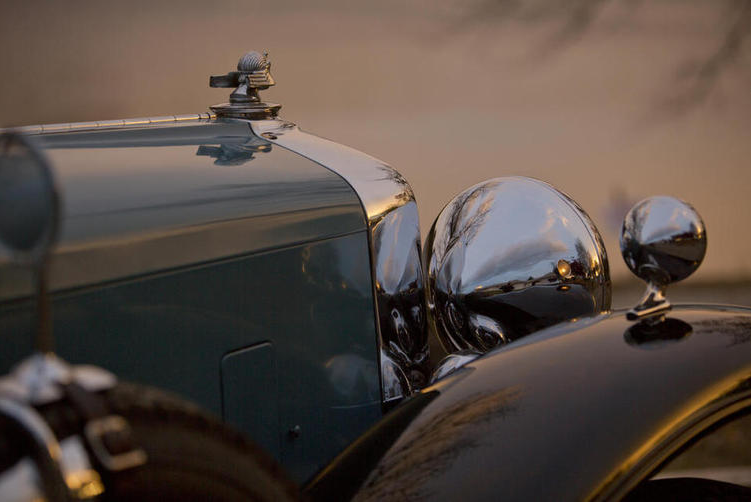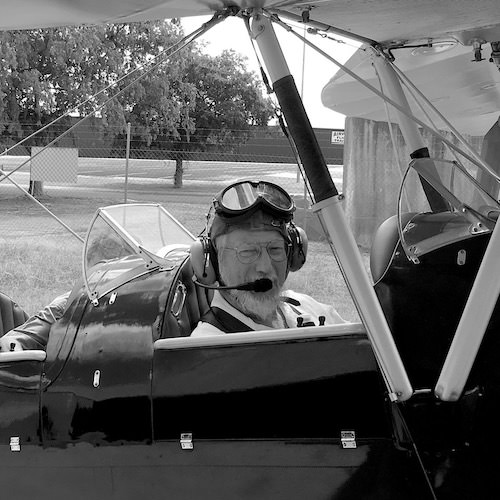 Jon Branch is the founder and senior editor of Revivaler and has written a significant number of articles for various publications including official Buying Guides for eBay, classic car articles for Hagerty, magazine articles for both the Australian Shooters Journal and the Australian Shooter, and he's a long time contributor to Silodrome.
Jon has done radio, television, magazine and newspaper interviews on various issues, and has traveled extensively, having lived in Britain, Australia, China and Hong Kong. His travels have taken him to Indonesia, Israel, Italy, Japan and a number of other countries. He has studied the Japanese sword arts and has a long history of involvement in the shooting sports, which has included authoring submissions to government on various firearms related issues and assisting in the design and establishment of shooting ranges.