The Real Star of "Goldfinger"
Do you remember where you were when you first saw the James Bond movie "Goldfinger"? I do, I was on a ship named the SS Canberra traveling from Britain to Australia. The ship was equipped with a movie theater and admission was free so you could go to the movies as often as you liked. The selection of movies was rather limited as I recall, and the voyage lasted for more than three weeks, so I saw "Goldfinger" no less than five times and emerged from the experience just about able to recite the script.
The star of "Goldfinger" was of course not Sean Connery, although he did a great job, nor was it Honor Blackman or Gert Fröbe: the real star of the movie was of course the "Snow Shadow Grey" Aston Martin DB5 which was equipped with a rather nice array of special equipment including an unwanted passenger ejector seat about which 007 exclaims "ejector seat, you must be joking", to which an unimpressed Q replies "I never joke about my work 007".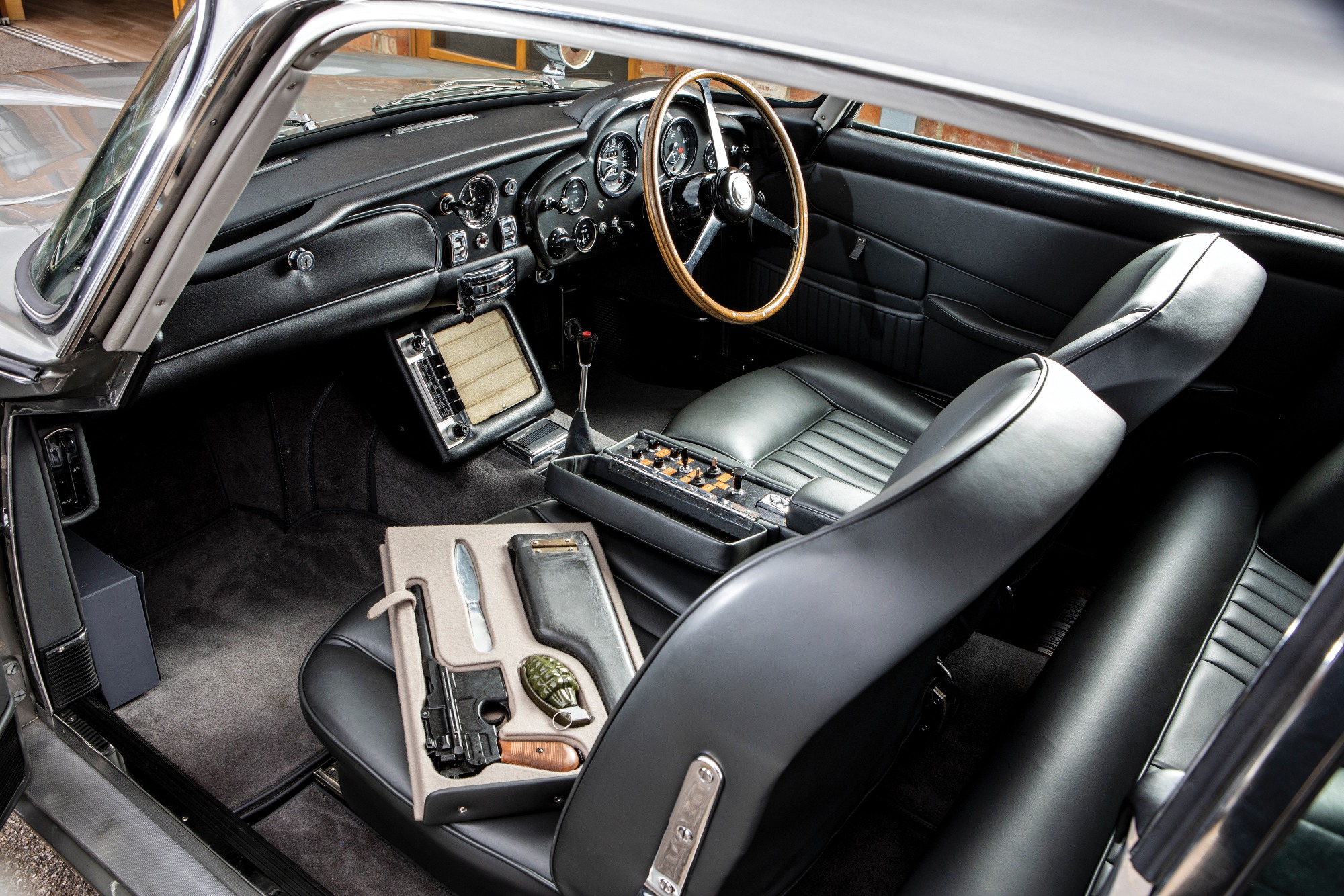 When I saw "Goldfinger" for the first time, or rather for the first five times, I was a sweet young thing of fourteen and I went out and bought all the books in Ian Fleming's James Bond series and happily read them all, all the time harboring a hope that one day I would be the proud owner of an Aston Martin DB5 although accepting that it would almost certainly not be fitted with an unwanted passenger ejector seat, useful though that might be.
John Stears, Aston Martin, and Some Imaginative Modifications
It was in late 1963, probably around the same time as the release of the previous Bond Movie "From Russia With Love" that an imaginative special effects man, John Stears, and production designer Ken Adam made their way out to Aston Martin at Newport-Pagnell on a mission. "From Russia With Love" had been the last of the "low budget" Bond movies and so 007's special equipment had been limited to an attache case with some appropriately low budget equipment such as a stiletto knife and a cute tear gas trick that could be played on nasty villains. But for their next movie, "Goldfinger", the budget had been given the Midas touch and there was gold enough for not just one but two Aston Martin DB5's, which were rather more expensive than a trick attache case.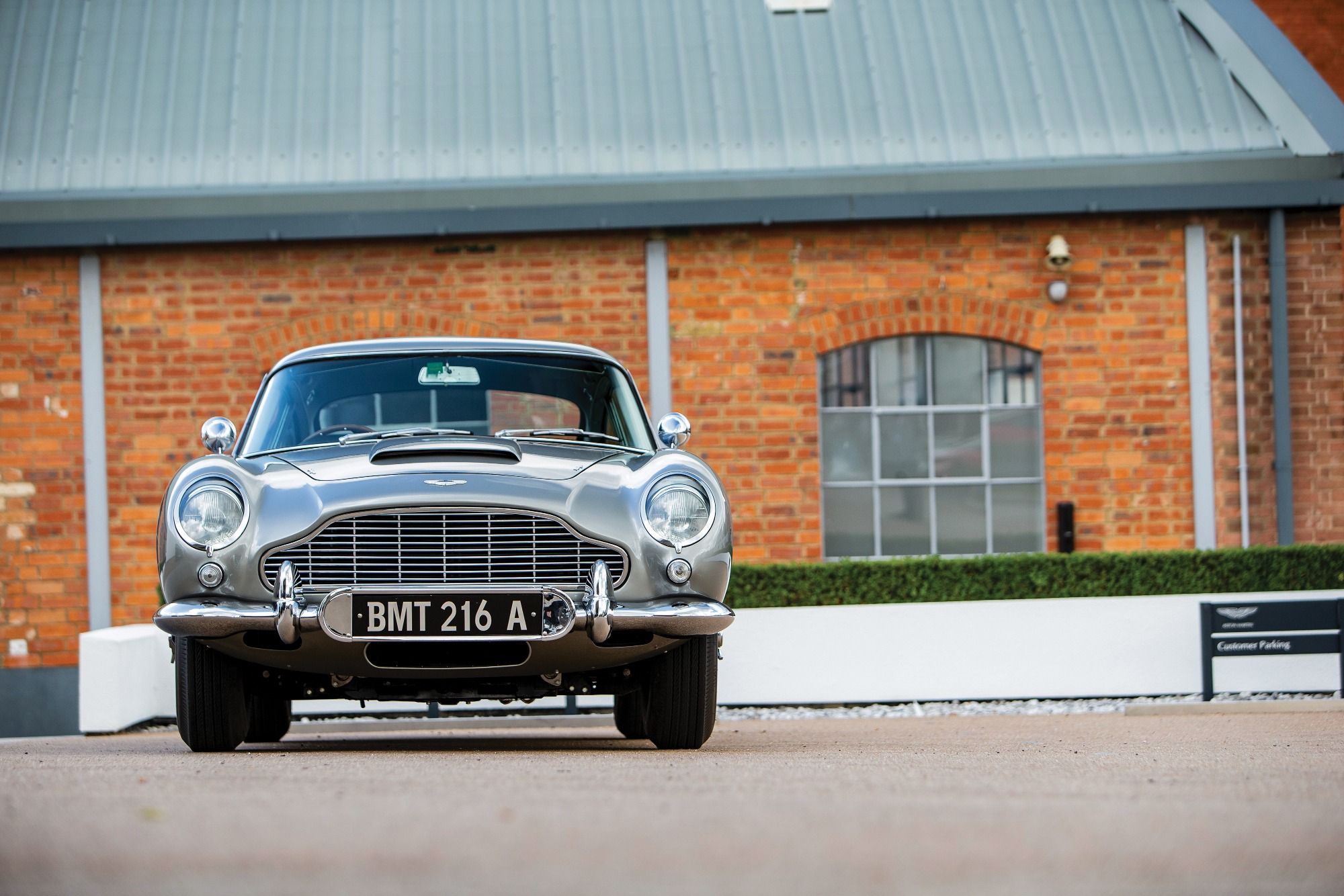 For their new film Saltzman and Broccoli tried their luck at getting Aston Martin to donate two cars on the argument "think of the publicity, DB5's will sell like little hotcakes when the movie makes them famous", but the realists at Aston Martin were not buying that. So instead of a donation arrangements were made for Saltzman and Broccoli's Eon Productions to borrow the cars for the movie and then give them back afterwards, hopefully without too much damage done bearing in mind one of Bond's quotes to the very serious Q "You'd be amazed how much wear and tear occurs in the field": Q wasn't impressed with that one either.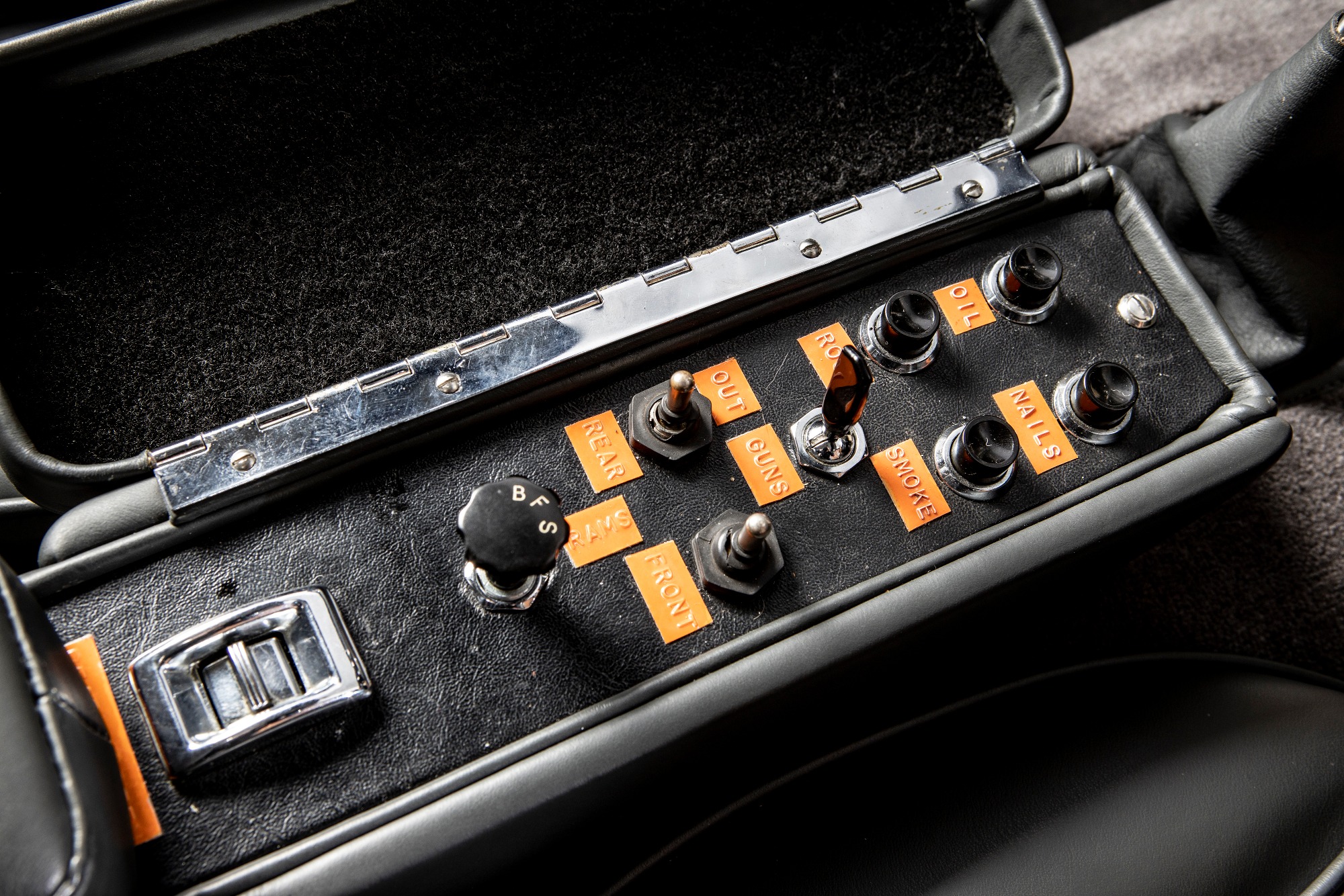 One car would not be fitted out with custom equipment as it was to be used for chase scenes and other such distant shots. The other car was however to be handed over to the imaginative ministrations of John Stears and it would be he and his team that invented the unwanted passenger ejector seat, bullet proof rear shield, smoke screen, caltrop dropping and oil slick equipment, and of course the .30 caliber Browning machine guns that turned the DB5 into a cross between a British sports car and a World War II Spitfire.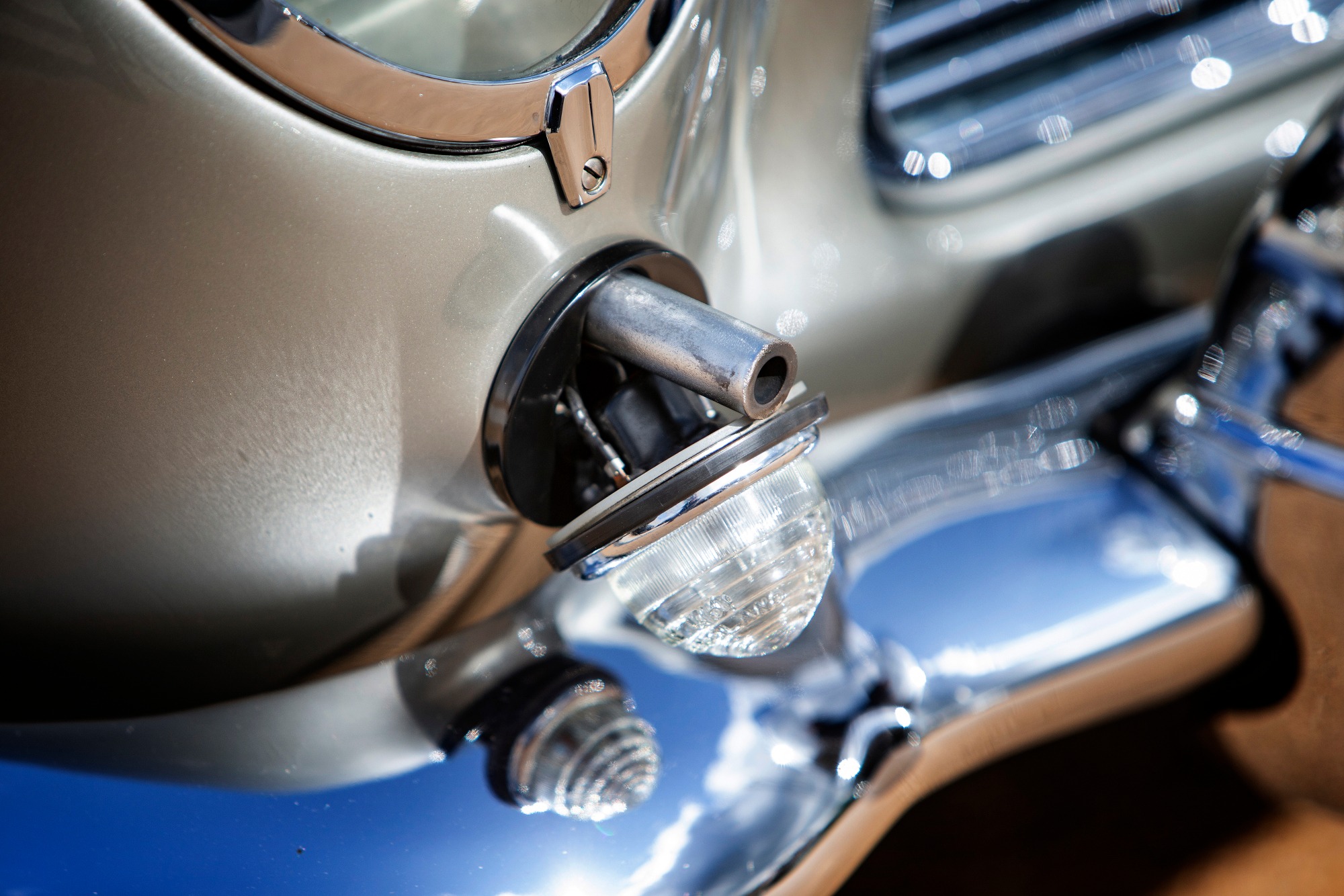 "Goldfinger" an Academy Award Winning Blockbuster
The movie "Goldfinger" more than lived up to Salzman and Broccoli's wildest expectations. It was a sell out blockbuster and became the first Bond movie to win an academy award. The Academy Award was for "Best Sound Effects" while John Barry was awarded a Grammy for "Best Score for a Motion Picture". To this day Auric Goldfinger and "Oddjob" are still recognized as two of the most outstanding Bond movie villains: how could anyone better "No, I don't expect you to talk Mr. Bond, I expect you to die!" as a villainous movie line.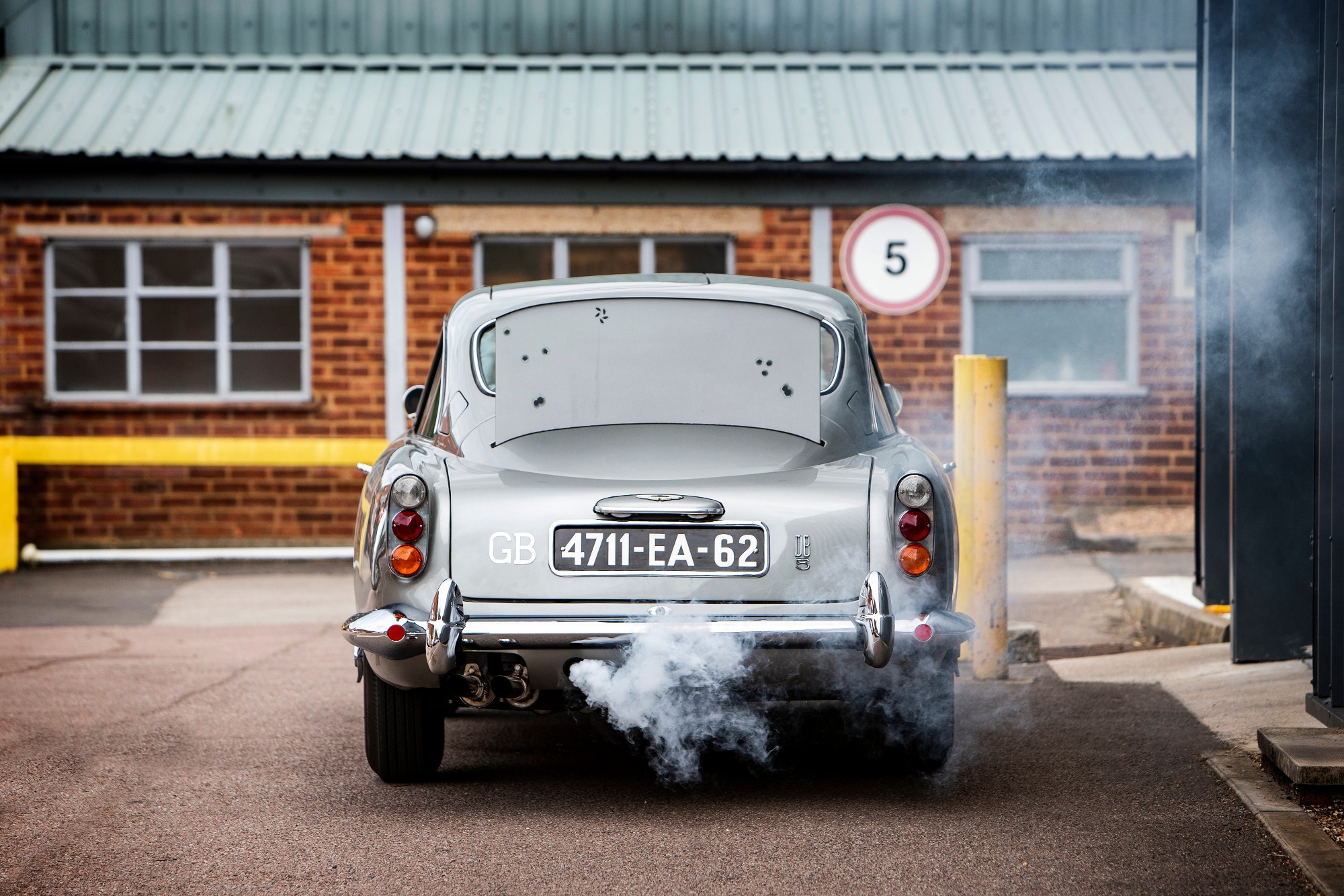 Over at Newport-Pagnell the effect of the movie publicity arrived at Aston Martin in the form of rather a lot of customers wanting a nice new DB5 even if it didn't come complete with twin Browning machine guns. The DB5 became "the" Bond car and would go on to appear in a number of subsequent films.
"Thunderball" and Four "Snow Shadow Gray" DB5 Movie Cars
In a case of "If at first you do succeed then figure out what you did right and do more of it" style of thinking Saltzman and Broccoli spent some time analyzing what had made "Goldfinger" such a resounding success so they could do more of what had worked to make the James Bond films into a series that audiences would keep coming back for. The specially equipped Aston Martin DB5 had been one of the successful icons of "Goldfinger" and so the guys from Eon Productions beat a path to Aston Martin's door once again but this time they were willing to buy two new DB5's equipped with John Stears special equipment. This time however these cars were going to be used as promotional vehicles, not just movie props, so the special equipment had to be built to a much higher standard than the previous movie props which were only designed to function briefly for the camera. Aston Martin's creative engineers got to work on the project and imparted some "Best of British" engineering into these two cars which had chassis numbers DB5/2008/R, and DB5/2017/R. Unlike the first movie cars the gadgetry in these cars was built properly to work reliably time after time, except of course that Browning machine guns did not actually fire, which was rather disappointing.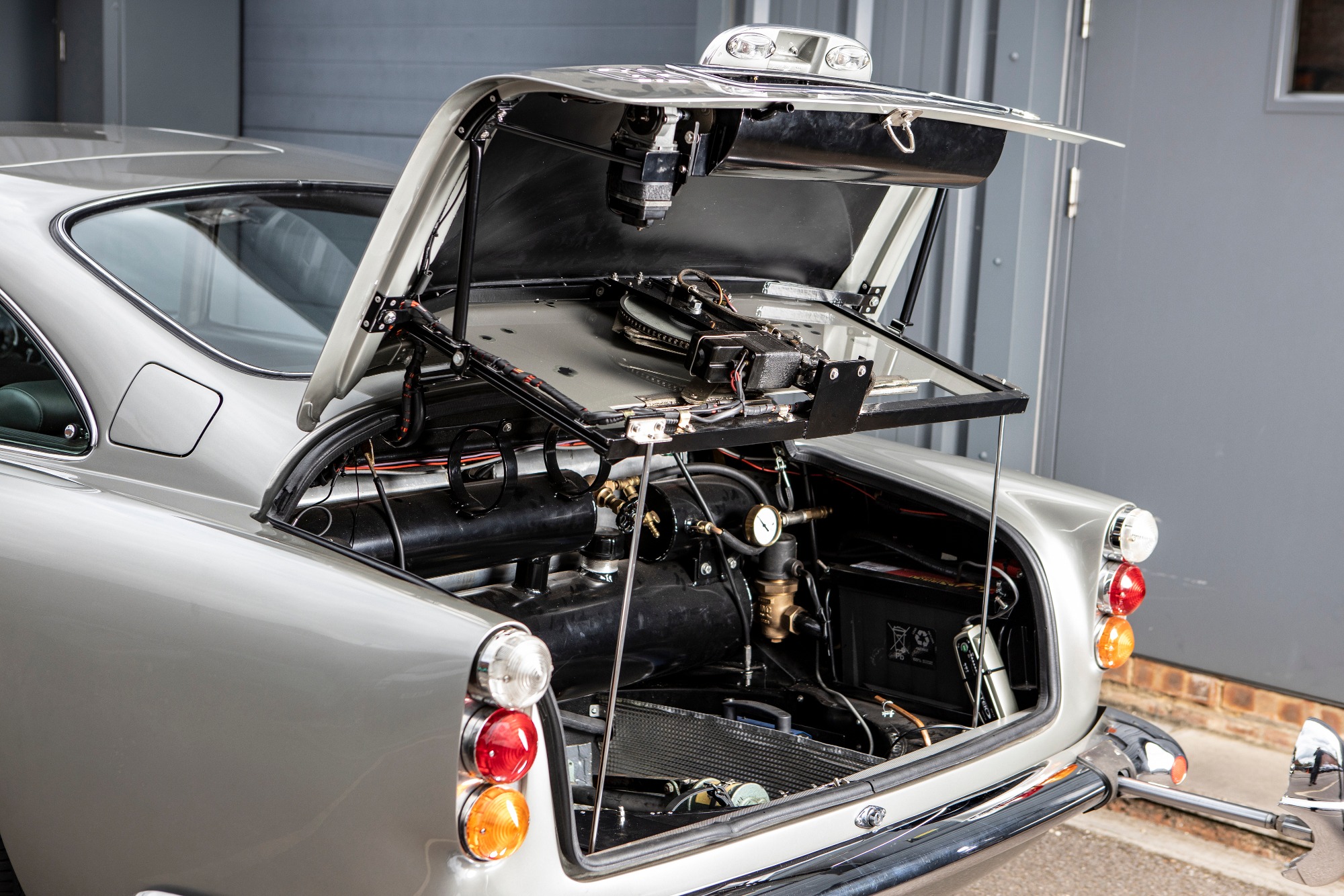 These two cars were shipped to the United States to be used to promote the upcoming "Thunderball" movie and one of them was driven by British racing legend Sir Jackie Stewart as the pace car at Laguna Seca. After "Thunderball" had completed its run Saltzman and Broccoli decided that it was now time for something completely different, and so the next Bond car was going to be, of all things, a Toyota. It was not to be just any Toyota however, but it was a drop dead gorgeous Toyota 2000GT. The problem in using the Toyota was that the rather tall Sean Connery could not fit into it. To solve the problem the roof was neatly cut off so he could jump in for the chase scenes.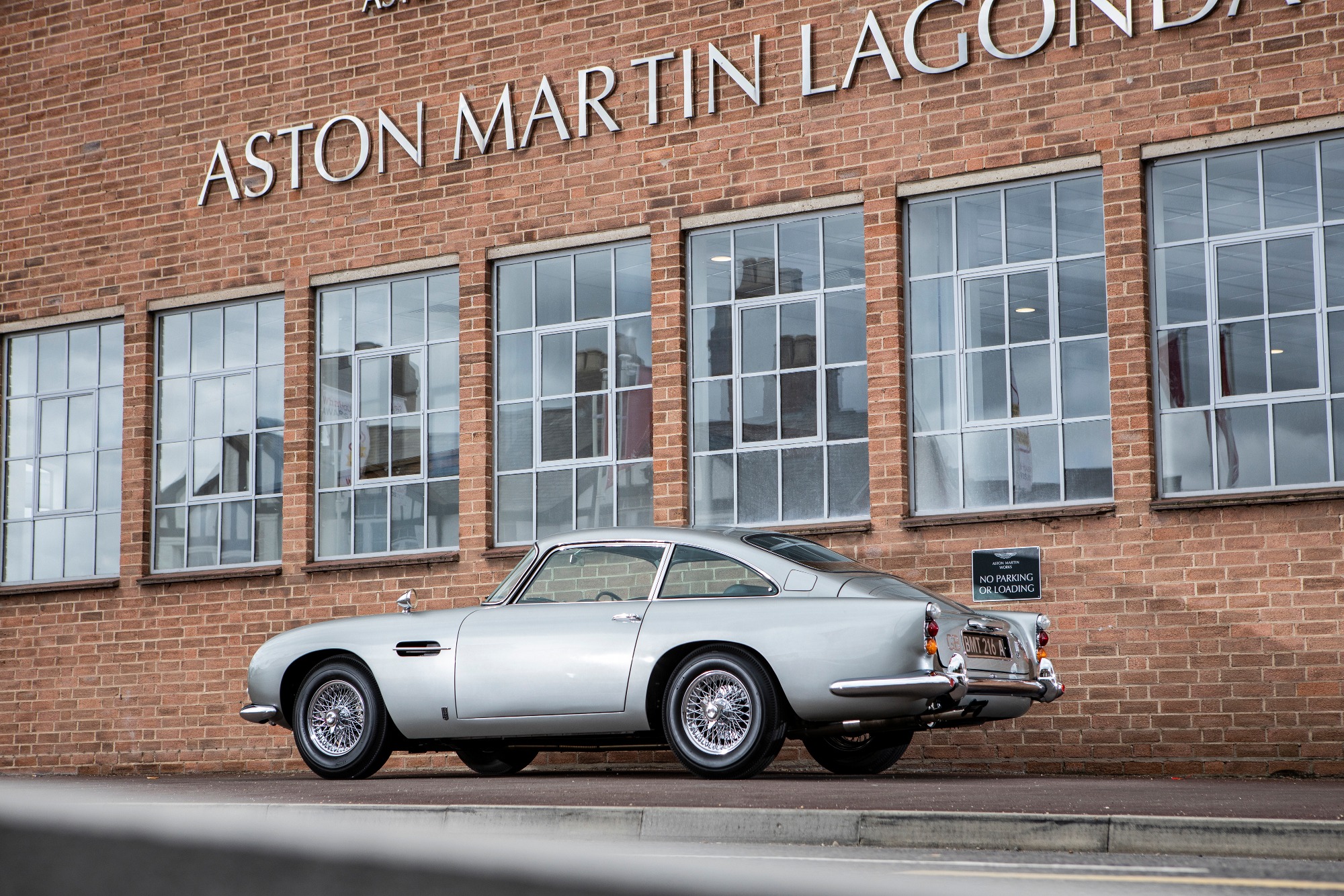 This led the two DB5's to be stored away gathering dust instead of accolades until Eon Productions decided to sell them. They were quietly offered for sale in 1969 and were both snapped up by Lord Anthony Bamford, who proceeded to sell 2017/R but held onto 2008/R until the following year when he sold it to American B.H. Atchley who was the owner of the Smokey Mountain Car Museum located in Pigeon Forge, Tennessee. B.H. Atchley displayed the car in a wire mesh cage which was bolted to the floor to ensure the paintwork did not get mauled by overly enthusiastic fans, and there it remained in repose for 35 years with its sleep only disturbed for regular start-ups and maintenance.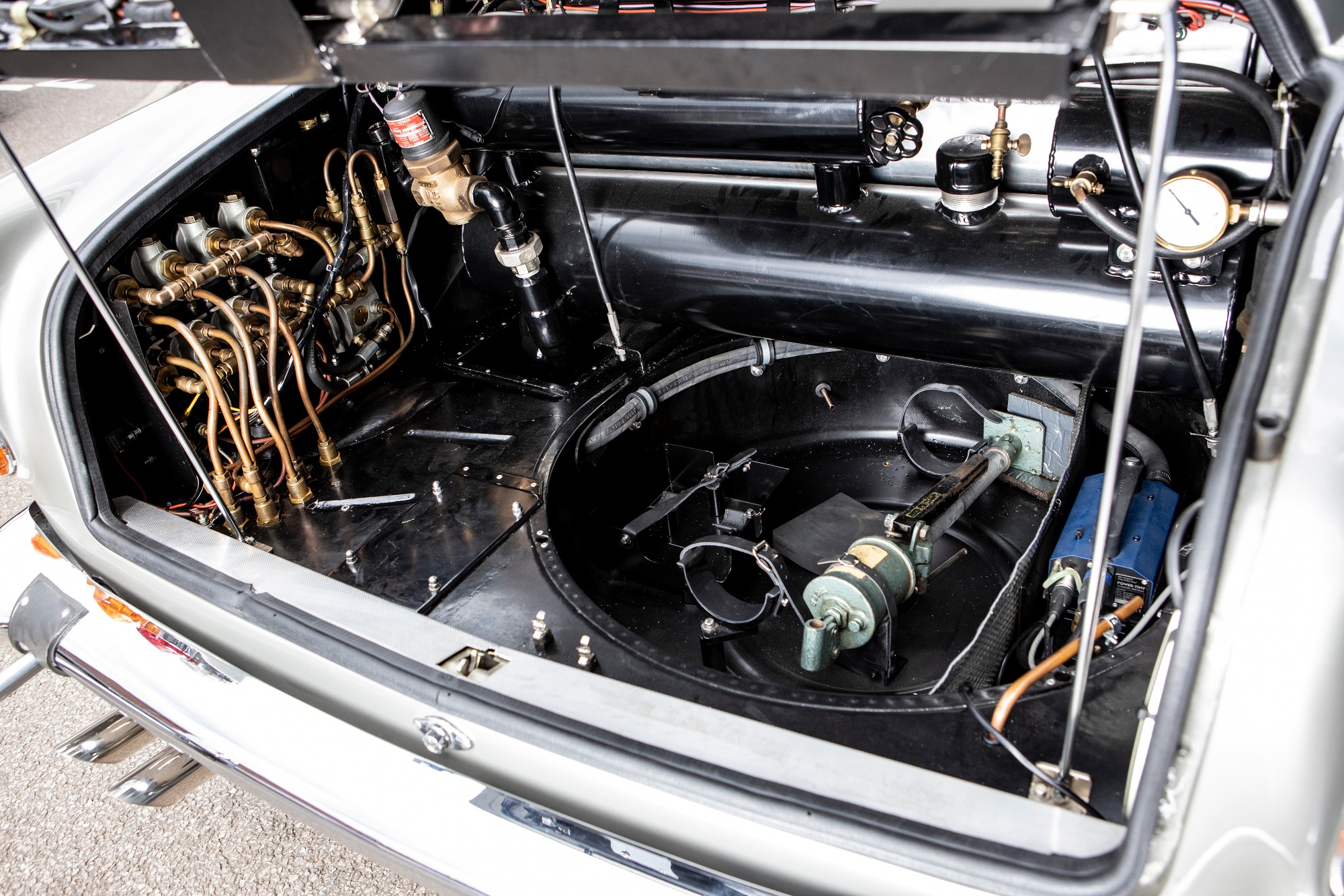 2008/R was sold by RM Auctions in 2006 and its new owner subjected it to a complete restoration by marque experts Roos Engineering of Switzerland, this work including restoration of all thirteen of the John Stears inspired Bond modifications to full working order.
This rare and iconic piece of popular culture is to be offered for sale again this year by RM Sotheby's and this time in Monterey over August 15-17, 2019.
You will find the sale page for this piece of movie history if you click here.
So if you, like me when I was a sweet young thing of fourteen, have a desire to finally add a genuine Snow Shadow Grey" Aston Martin DB5 James Bond movie car to your household then this is quite probably going to be the opportunity of a lifetime.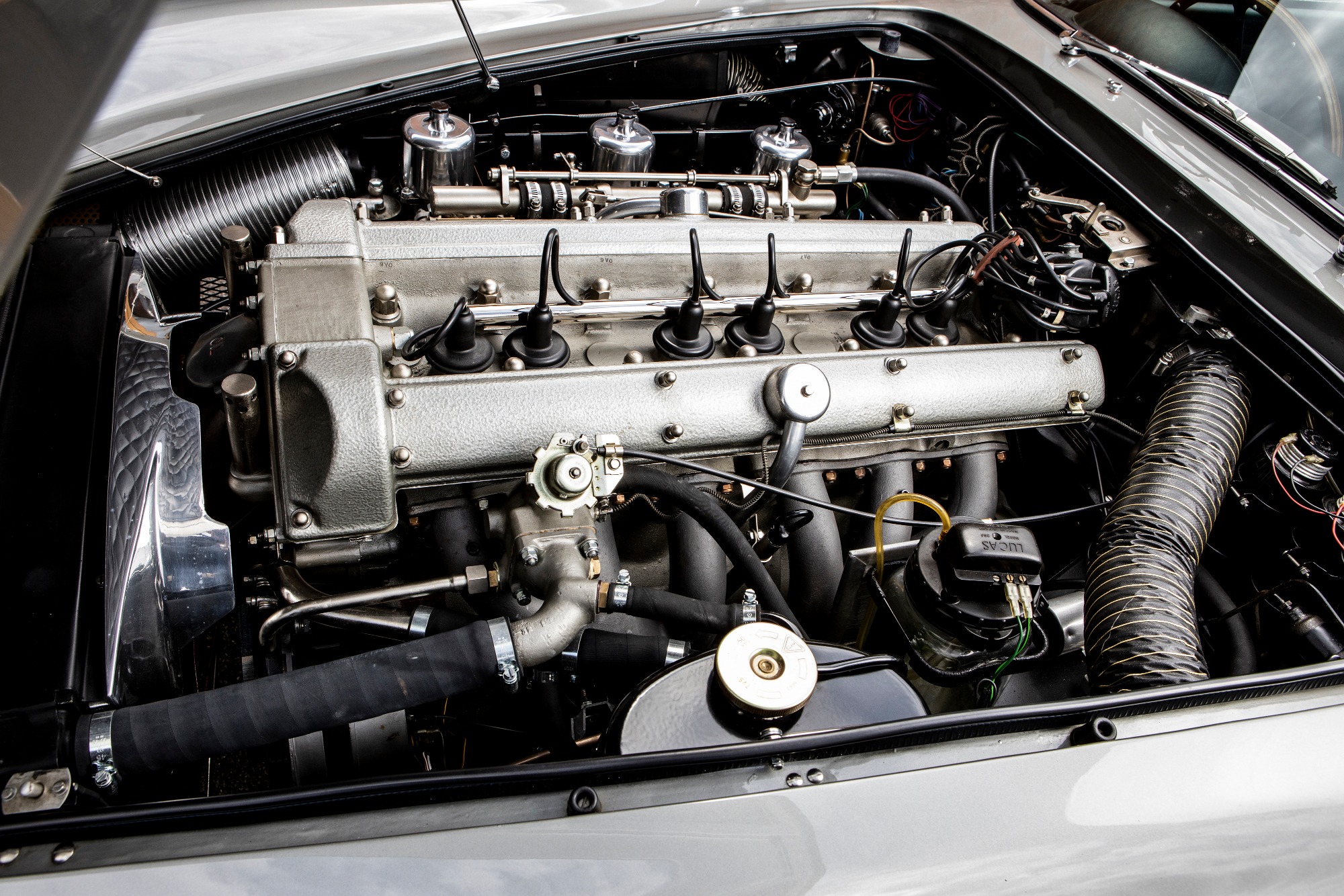 Photo Credits: All pictures courtesy Simon Clay @ RM Sotheby's.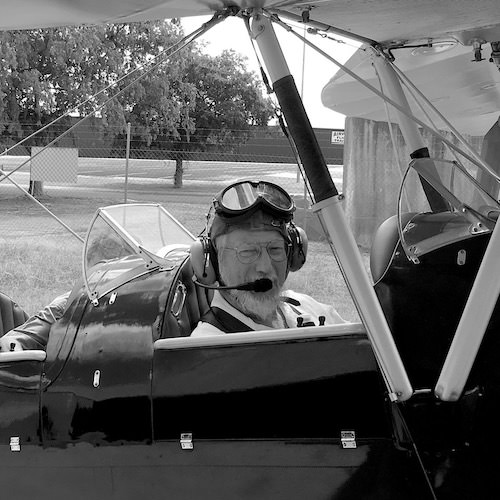 Jon Branch is the founder and senior editor of Revivaler and has written a significant number of articles for various publications including official Buying Guides for eBay, classic car articles for Hagerty, magazine articles for both the Australian Shooters Journal and the Australian Shooter, and he's a long time contributor to Silodrome.
Jon has done radio, television, magazine and newspaper interviews on various issues, and has traveled extensively, having lived in Britain, Australia, China and Hong Kong. His travels have taken him to Indonesia, Israel, Italy, Japan and a number of other countries. He has studied the Japanese sword arts and has a long history of involvement in the shooting sports, which has included authoring submissions to government on various firearms related issues and assisting in the design and establishment of shooting ranges.