Evel Knievel once said "It's the landing that's the tricky part". If you've ever flown with Russian airline Aeroflot you will know that once the aircraft has safely landed the Russians all start applauding. They understand this. In my very young days out shooting I found this out on a kangaroo shooting expedition with a farmer who owned an Austin Champ 4WD and whose idea of kangaroo shooting involved chasing the kangaroos with the Austin Champ going full tilt across the paddock with the idea of getting close enough to take a shot with a shotgun. I was riding shotgun on the back of the Austin Champ and we were in hot pursuit of a kangaroo when suddenly the farmer let out an expletive and shouted "hang on". There was enough drama in his voice to get me to find something to hold onto quickly, and just quickly enough as we became airborne. In all the excitement he'd forgotten about a metre high ridge line in that paddock and it gracefully launched the Austin Champ into the air. There were no seats in the back of his Champ, just bare steel. The landing was the tricky part and as my rear end collided with the steel I was glad I only finished up with a badly bruised butt, and not a fractured tail bone. But we did get the kangaroo, and the farm dogs were slobberingly grateful for a feed of stewed 'roo as a change from dog biscuits.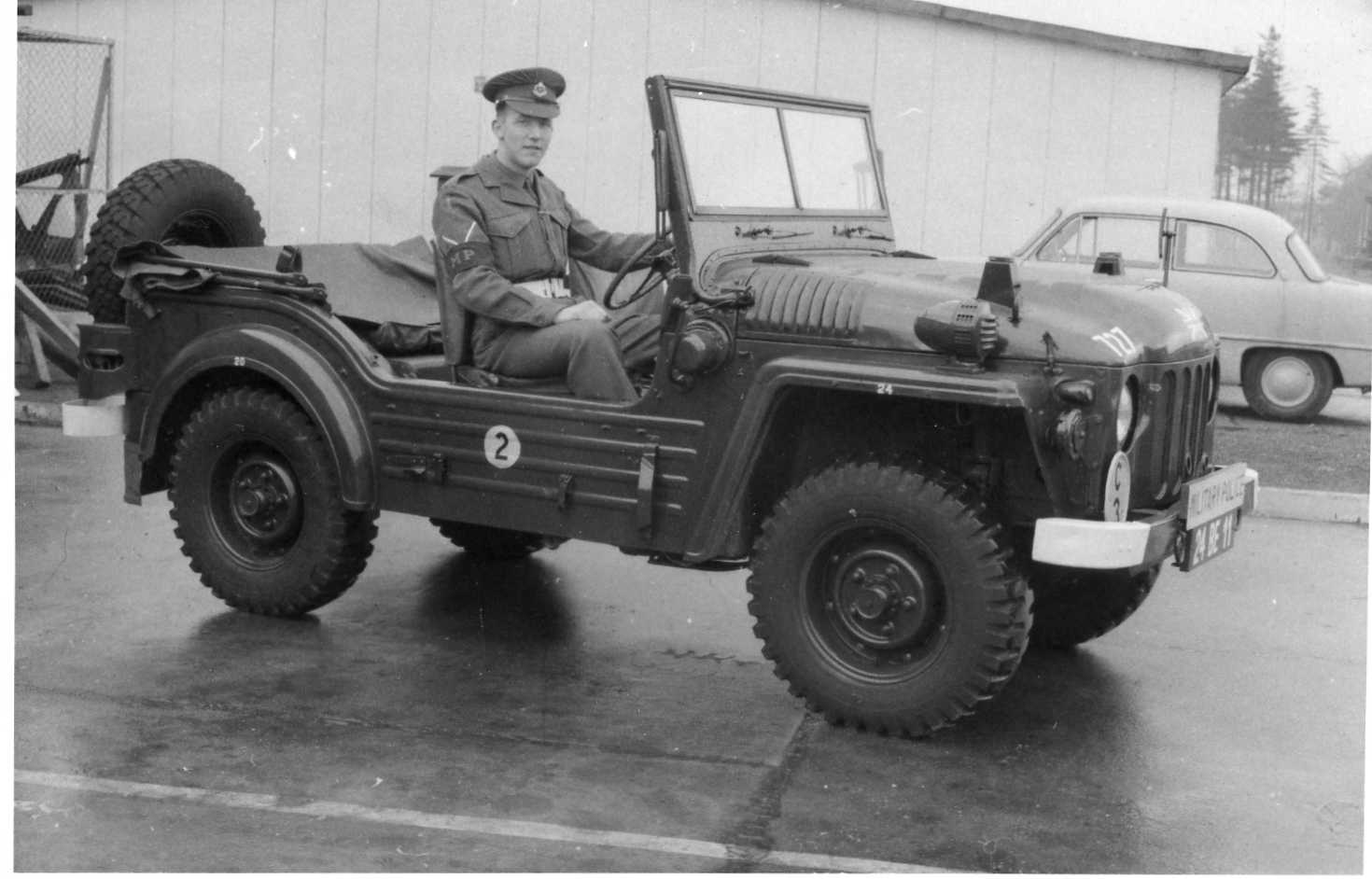 The Austin Champ was a rugged British attempt at creating a 4WD like the American Jeep but with British characteristics. It even had a "Rolls Royce" engine although it was the most agricultural engine the Rolls Royce name has ever been attached to. As a teenager with a newly minted driver's license an Austin Champ was almost my first car, but the family intervened and we finished up with an Austin saloon car which was comfortable and rain proof. It would be many years and a few cars later that I finally got my first 4WD, an ex-army Land Rover.
Rugged and capable of flight though the Austin Champ was it was not popular in post war Britain and it certainly could not compete with the new aluminium bodied Land Rover so it was taken out of production and a new 4WD was created to replace it, and to compete with the Land Rover; that car was the Austin Gipsy.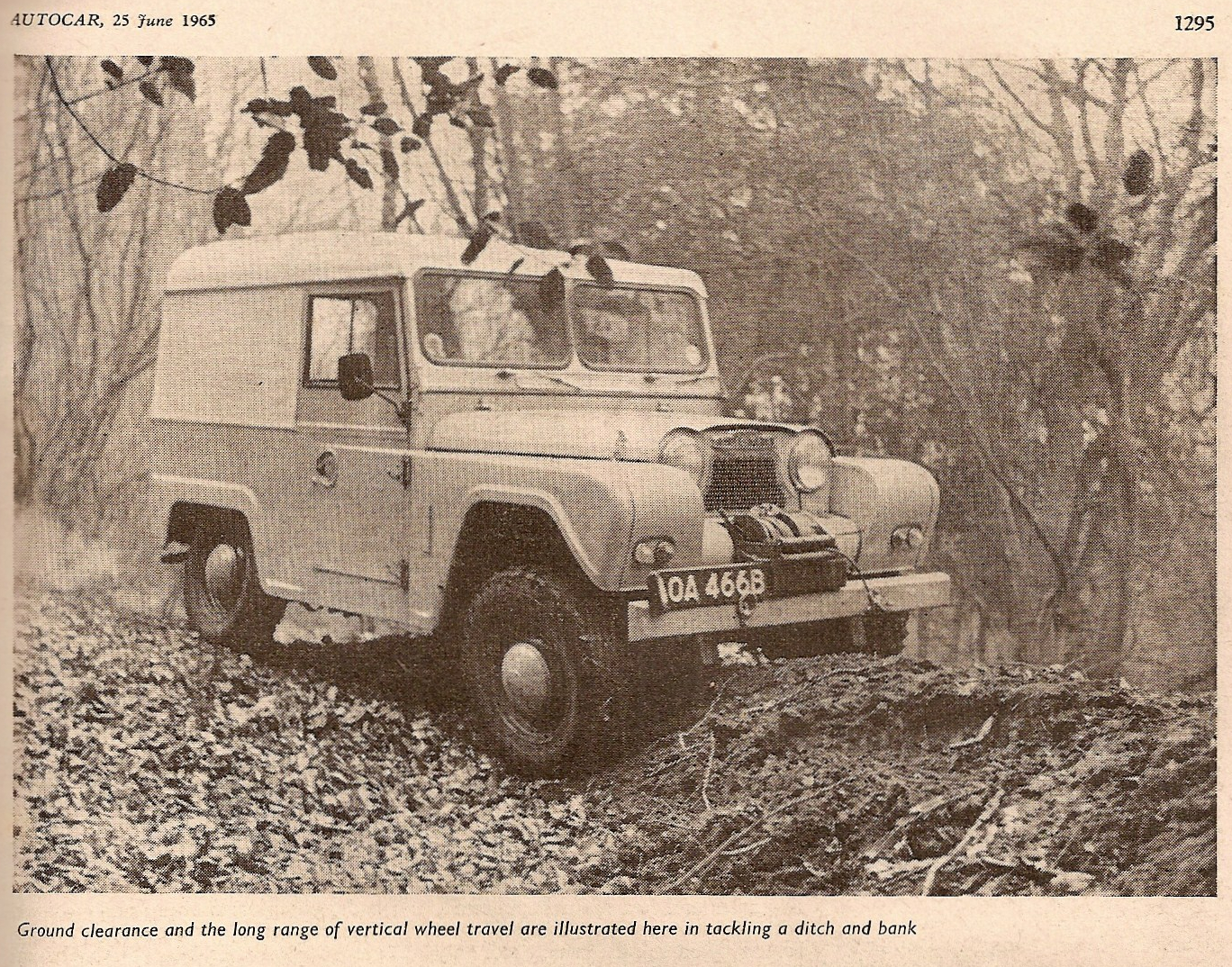 In order to compete with the Land Rover Austin's design team reasoned that the Austin Gipsy would need some features that would set it apart as more desirable than the Land Rover. They decided to make this rugged replacement for the Austin Champ of steel, just like the Champ, but to give it and all independent suspension. The suspension used "Flexitor" rubber springs to make it more comfortable than leaf springs and capable of traveling over rough terrain at speed. Perhaps they had been on an Australian kangaroo shoot like the one I'd experienced. These were a 4WD with a lot of potential.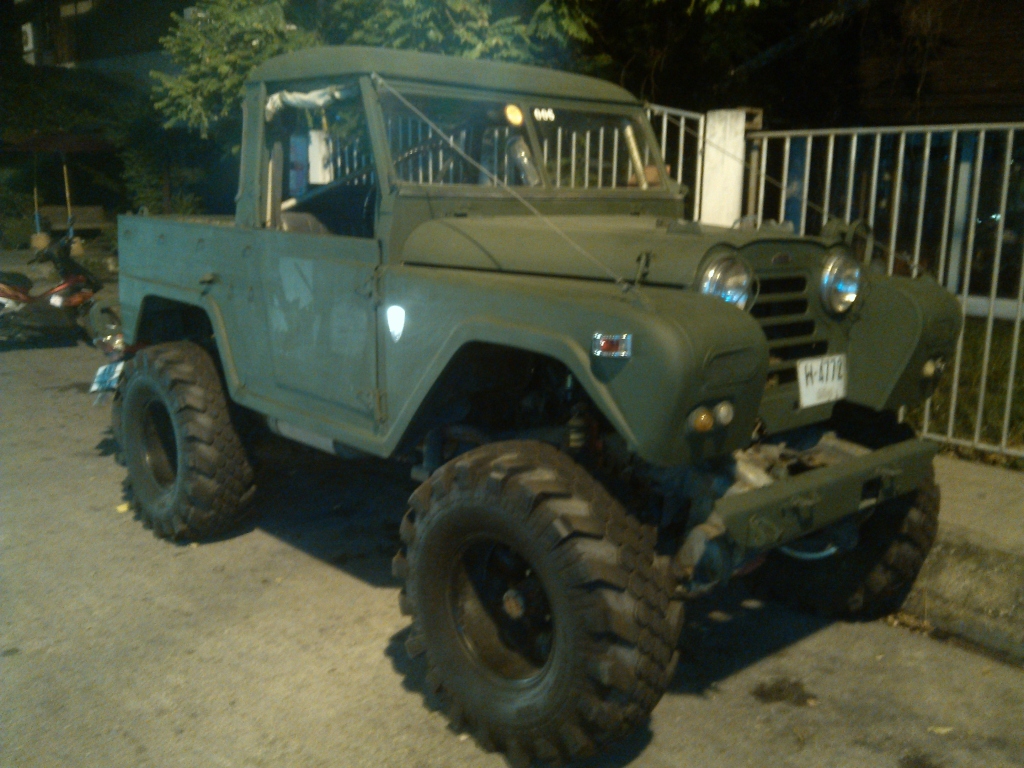 The all independent suspension allowed for long wheel travel and these vehicles are highly capable off road, and about as good as a Land Rover on road. The engines fitted were the Austin equivalents to the Land Rover four cylinder, the Austin 2.2litre (A70 OHV) petrol engine de-tuned with a compression ratio of 6.8:1 so it could run on pretty much any grade of petrol and likely would run on power kerosene if needs be. Engine power was 62bhp. There was also a diesel version using a four cylinder 2,178cc engine providing 55hp. For a 4WD a diesel engine is often the better choice for its low end torque and general reliability. As a shooting friend once said to me when we were on a trip that was a very long way "beyond the black stump" –  "there's nothing quite so comforting as the sound of a diesel engine on tick-over".
The all independent suspension using Flexitor rubber was replaced on later models of the Austin Gipsy with more conventional leaf springs, primarily in the interests of longevity.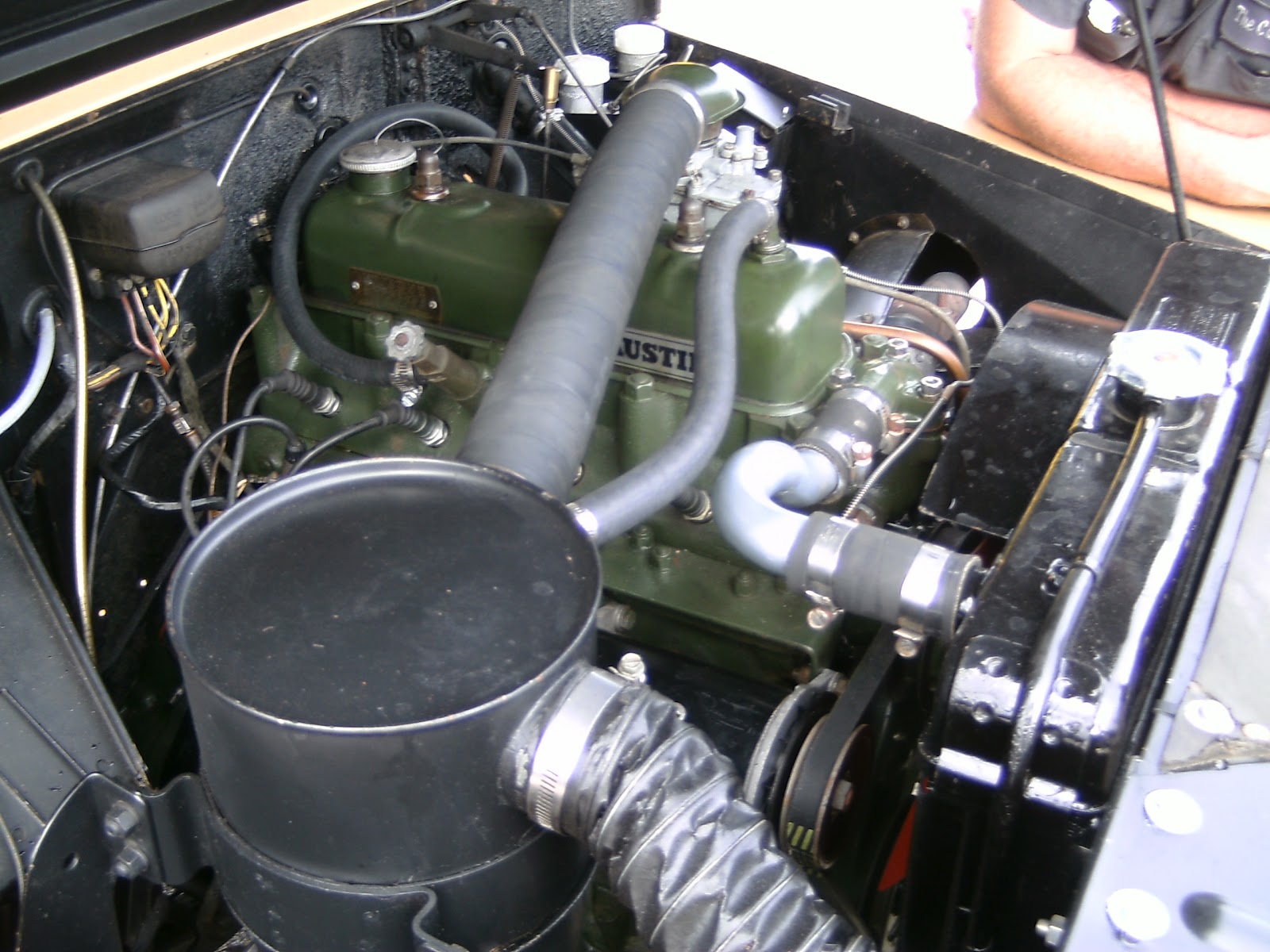 These cars are fairly rare, only 21,208 having been produced in their decade of manufacture from 1958-1968, in both short wheelbase (90″) and long wheelbase (111″) versions. Nonetheless if you can find one with minimal rust for its age it could be a worthwhile project. Like an overgrown Meccano set the car would need lots of WD40 and an impact driver to make stripping it down reasonably fun. But because these cars were made to be easy to strip apart and put back together its and entirely do-able project. We say this because at time of writing there is one for sale on eBay, located in California.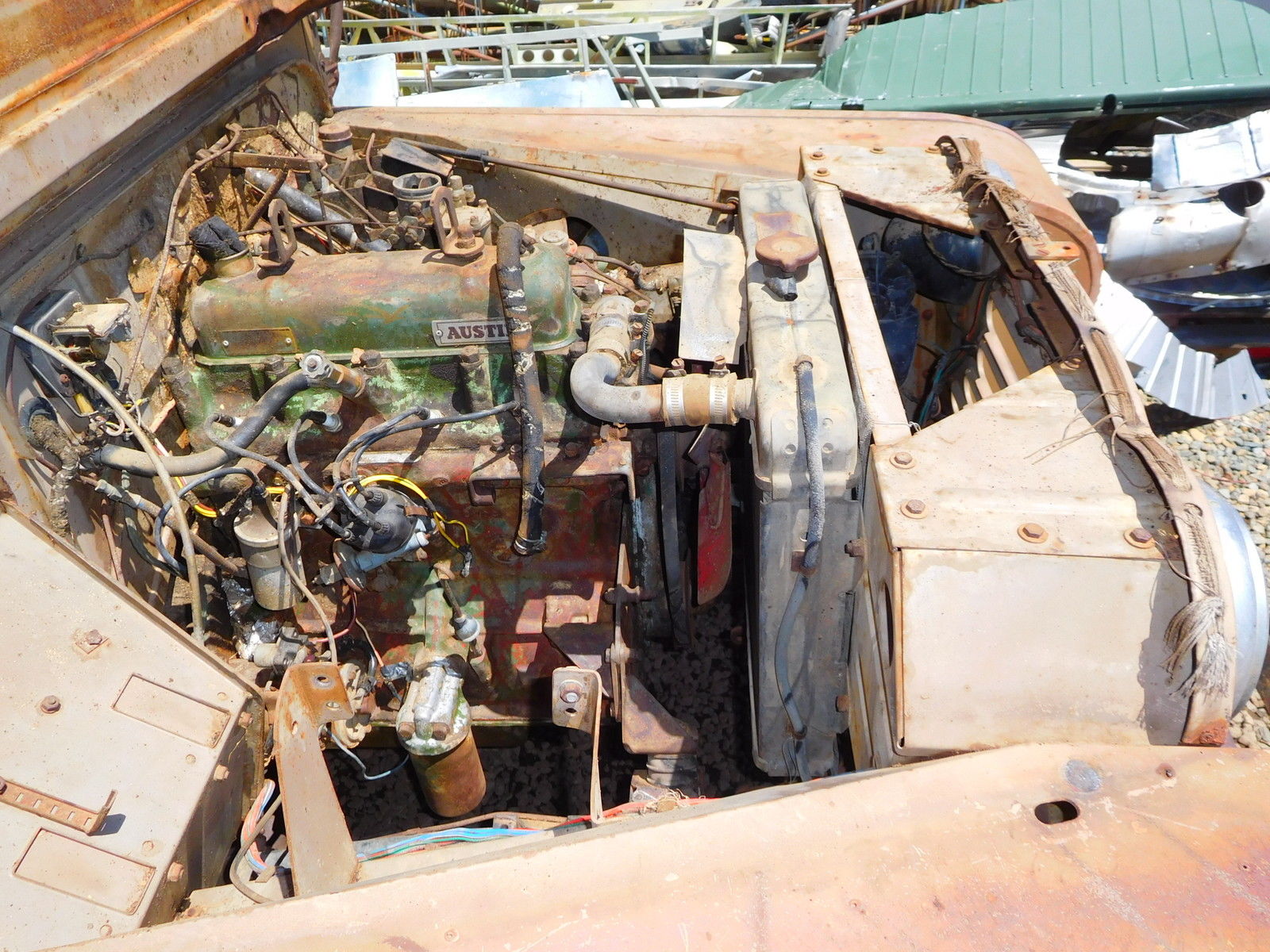 The Austin Gipsy currently listed on eBay has been sitting in a California yard since 1971 and yet it actually looks to be in quite reasonable shape. Yes there is rust but nowhere near what one might expect.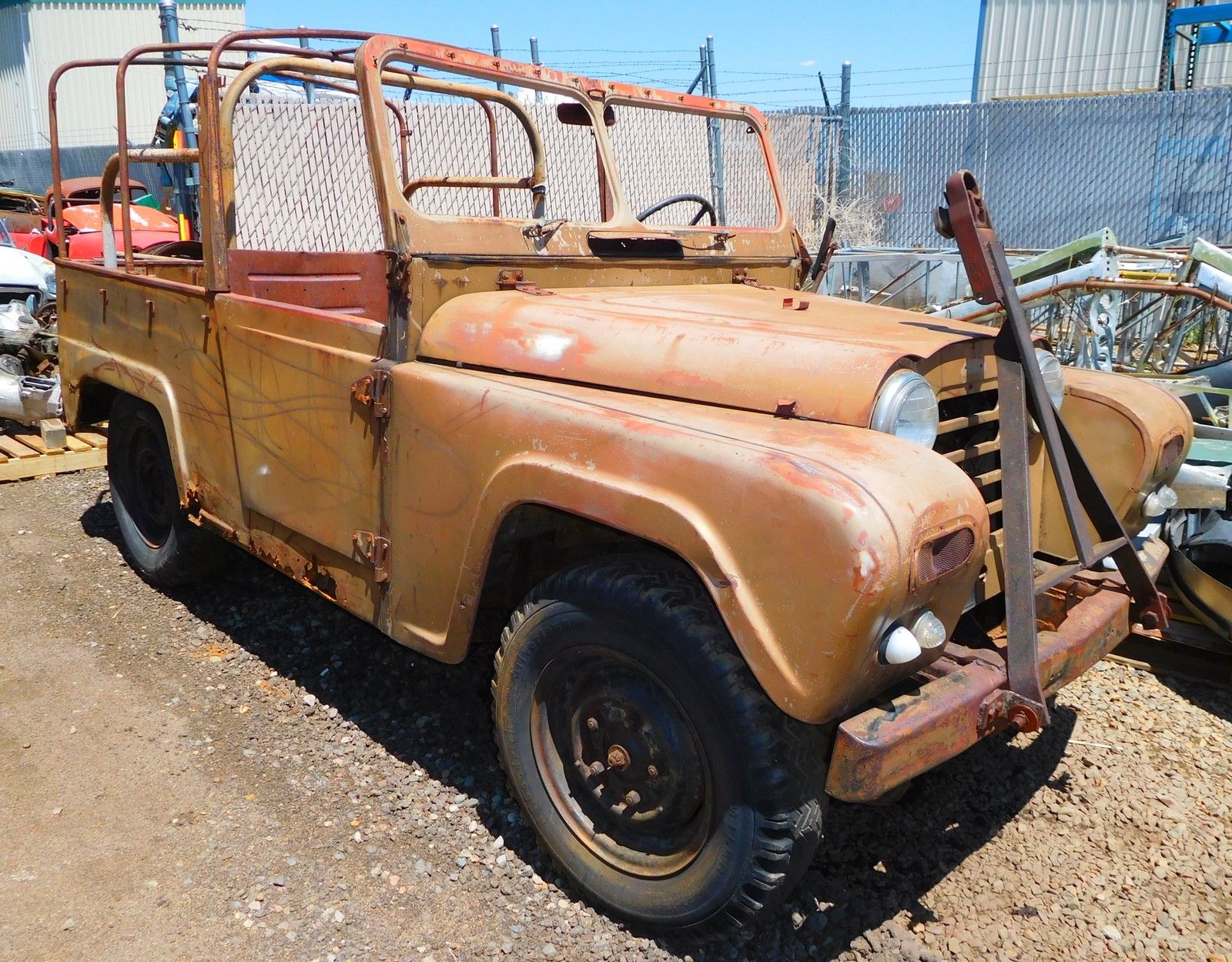 Underneath the car the chassis looks to be in quite reasonable shape. The fully independent suspension and running gear look restorable.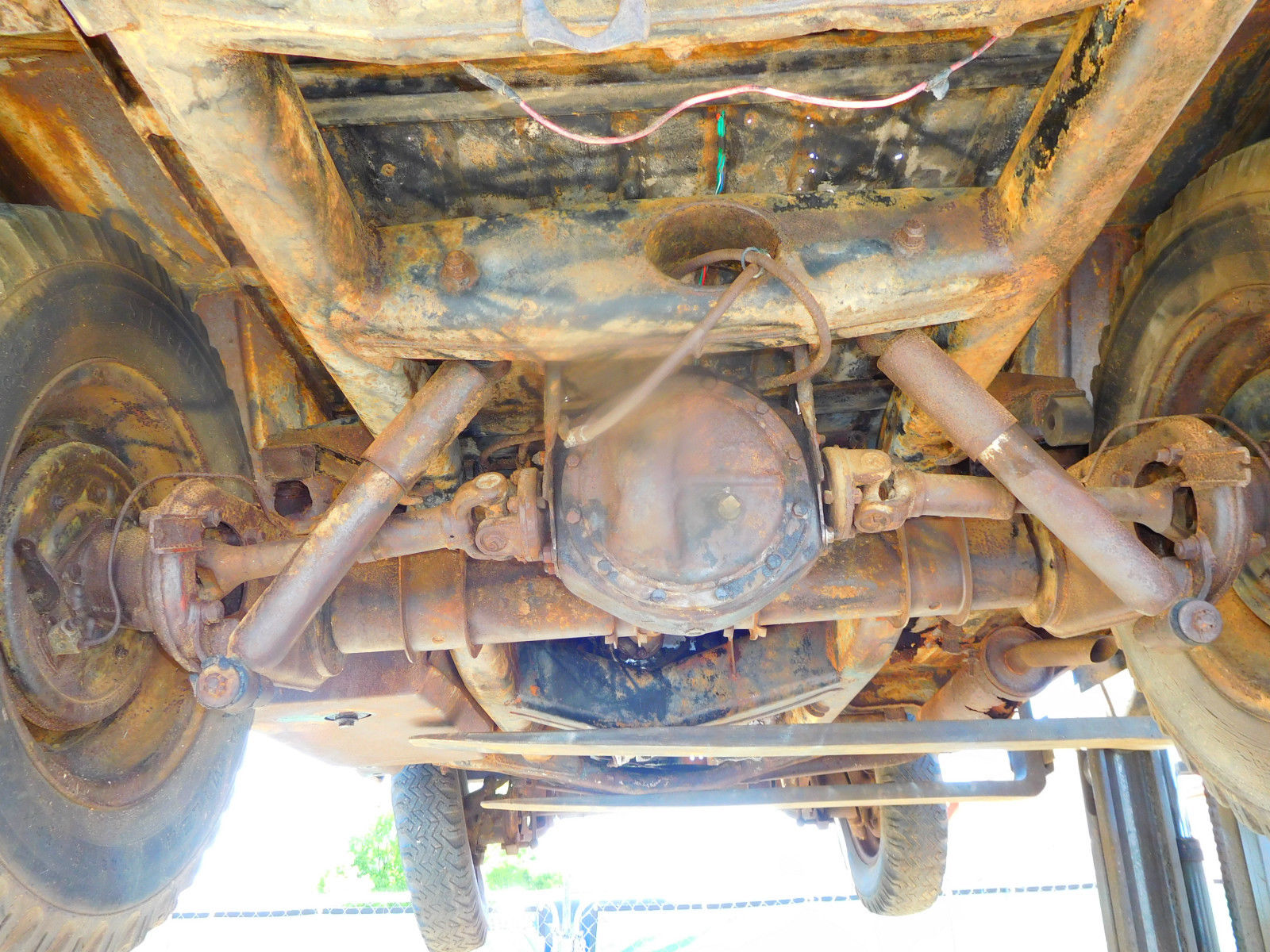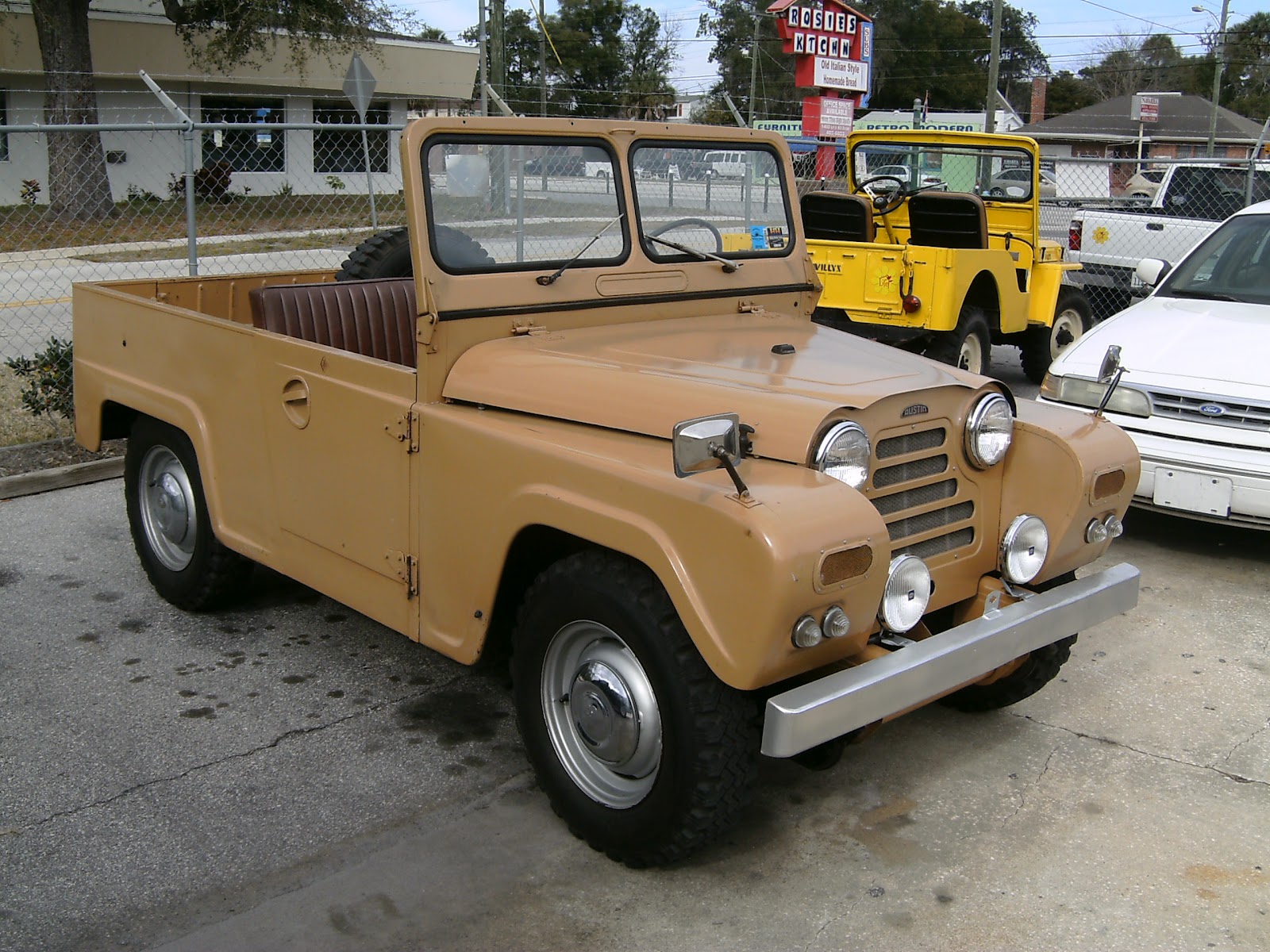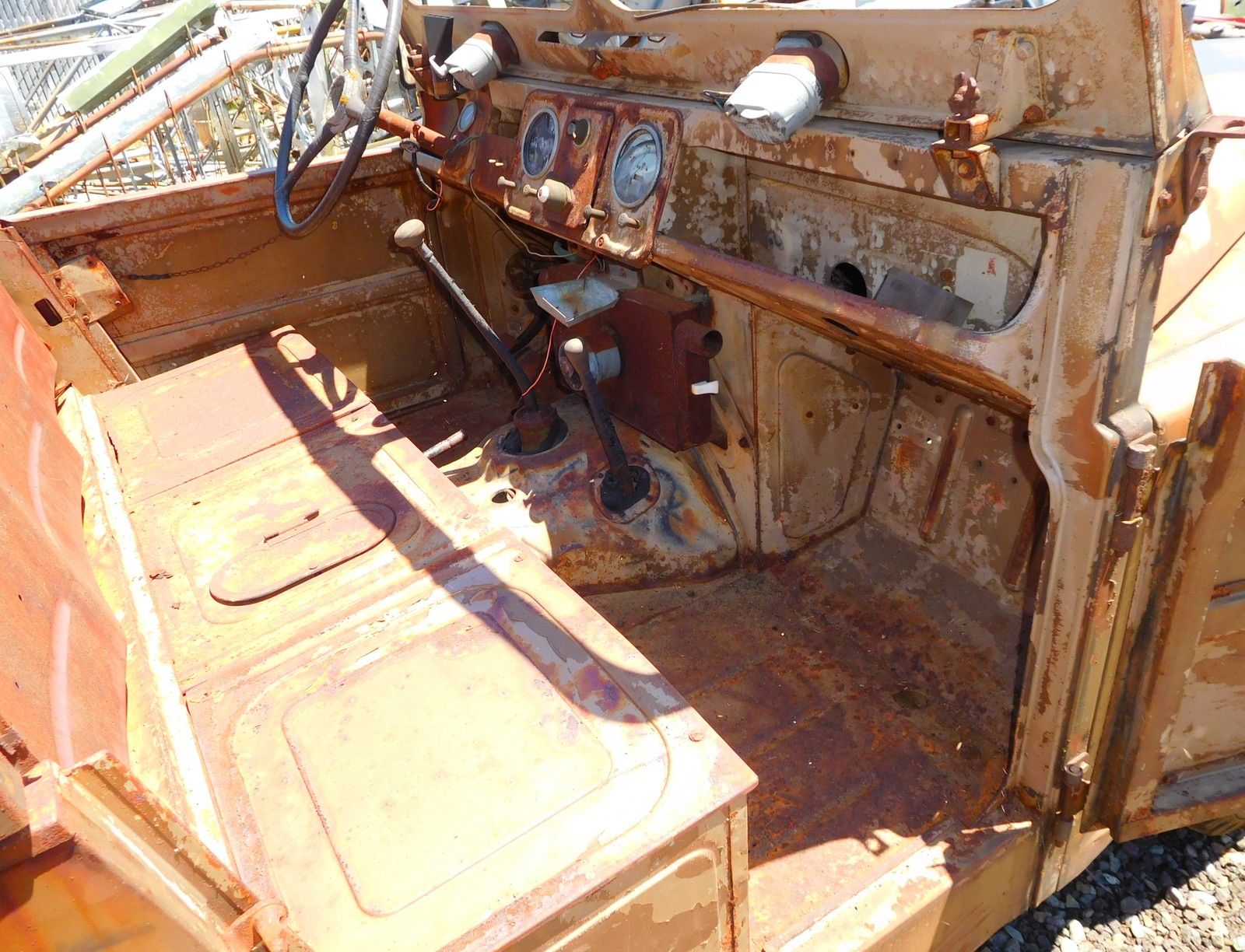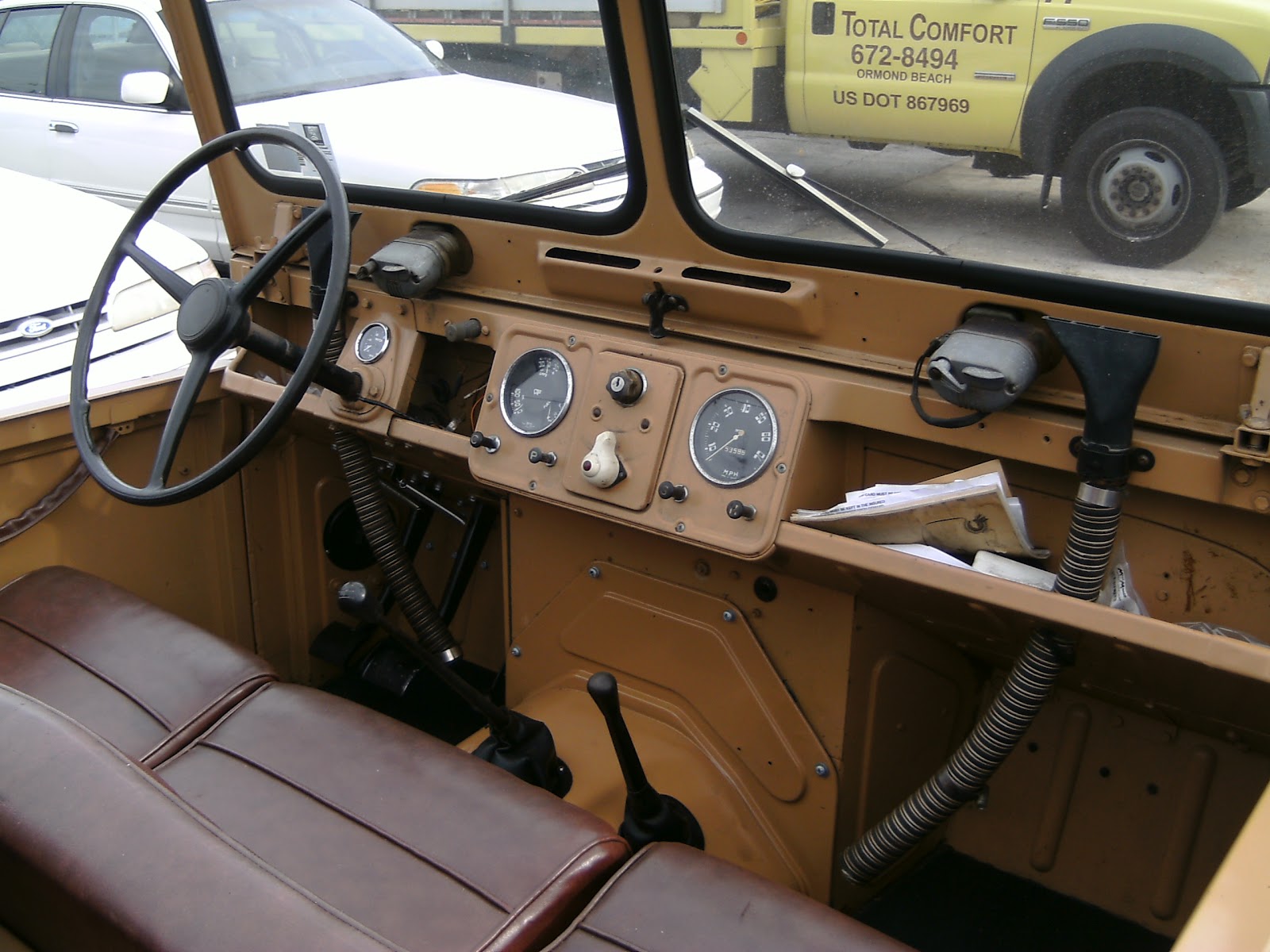 If you are interested in the project car for sale on eBay click here.
You can also find this car on BarnFinds.com if you click here.
You'll find the article on the restored Austin Gipsy at hooniverse.com if you click here.
And you will find a web site devoted to the Austin Gipsy and the various models if you click here.
The Austin Gipsy is one of those 4WD I would happily settle for as a hunting car. It is a traditional British style four wheel drive and it's enough like a Land Rover that I would feel right at home in it. I hope the eBay project car goes to a home where it will get a good restoration done and where it will get out for some adventures so its new owner/restorer will have some stories to tell.
Willie Nelson features an Austin Gipsy in his "I'm A Worried Man" music video. I can't understand why he'd be worried though – he's in an Austin Gipsy, what could possibly go wrong?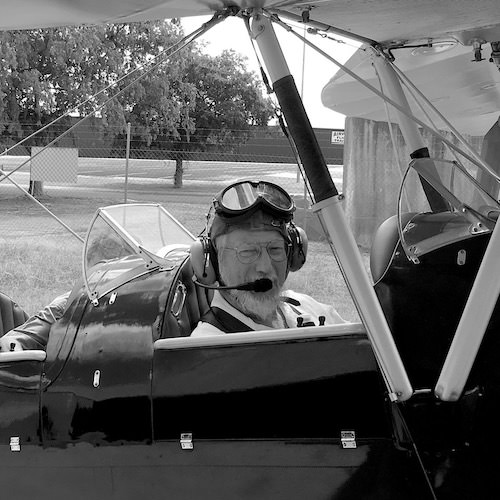 Jon Branch is the founder and senior editor of Revivaler and has written a significant number of articles for various publications including official Buying Guides for eBay, classic car articles for Hagerty, magazine articles for both the Australian Shooters Journal and the Australian Shooter, and he's a long time contributor to Silodrome.
Jon has done radio, television, magazine and newspaper interviews on various issues, and has traveled extensively, having lived in Britain, Australia, China and Hong Kong. His travels have taken him to Indonesia, Israel, Italy, Japan and a number of other countries. He has studied the Japanese sword arts and has a long history of involvement in the shooting sports, which has included authoring submissions to government on various firearms related issues and assisting in the design and establishment of shooting ranges.