The Colt Python made its debut in 1953 made on the new I frame and built to compete with Smith & Wesson's Model 27 in .357 Remington Magnum. Those early Smith & Wesson Model 27's were hand made especially the registered magnums which were registered to the owner. Colt were in the business of making excellent revolvers and were determined to put a revolver on the market that was more than the equal of the Smith & Wesson Model 27.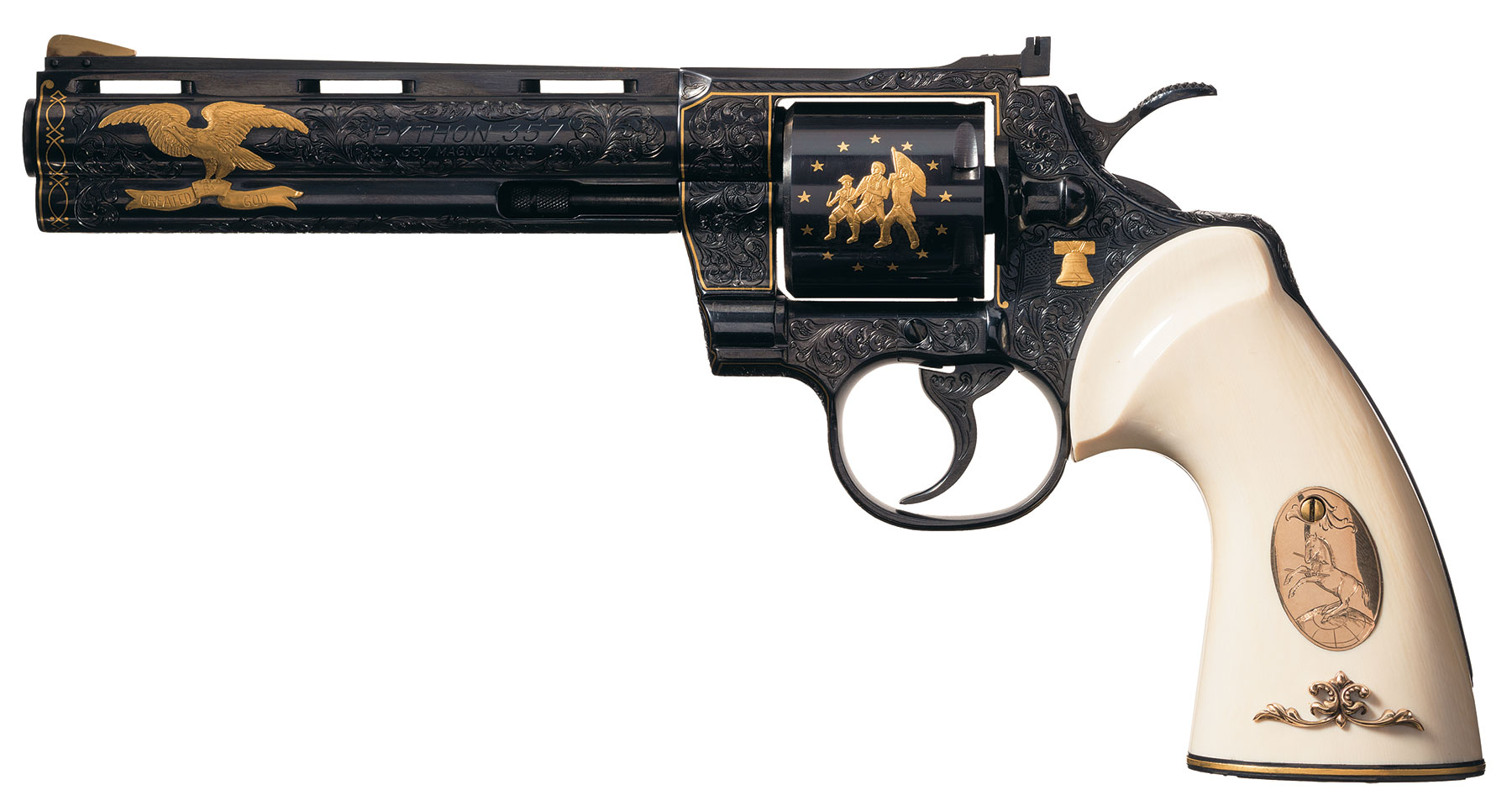 Colt's Python certainly lived up to expectations and has been described as "the best production revolver ever made" by such notable people as Ian V. Hogg (Author of many firearms books including Military Small Arms of the Twentieth Century), Chuck Hawks, and the late great Jeff Cooper. These were a revolver that was target range ready straight out of the box with a delightful trigger in both single and double action modes.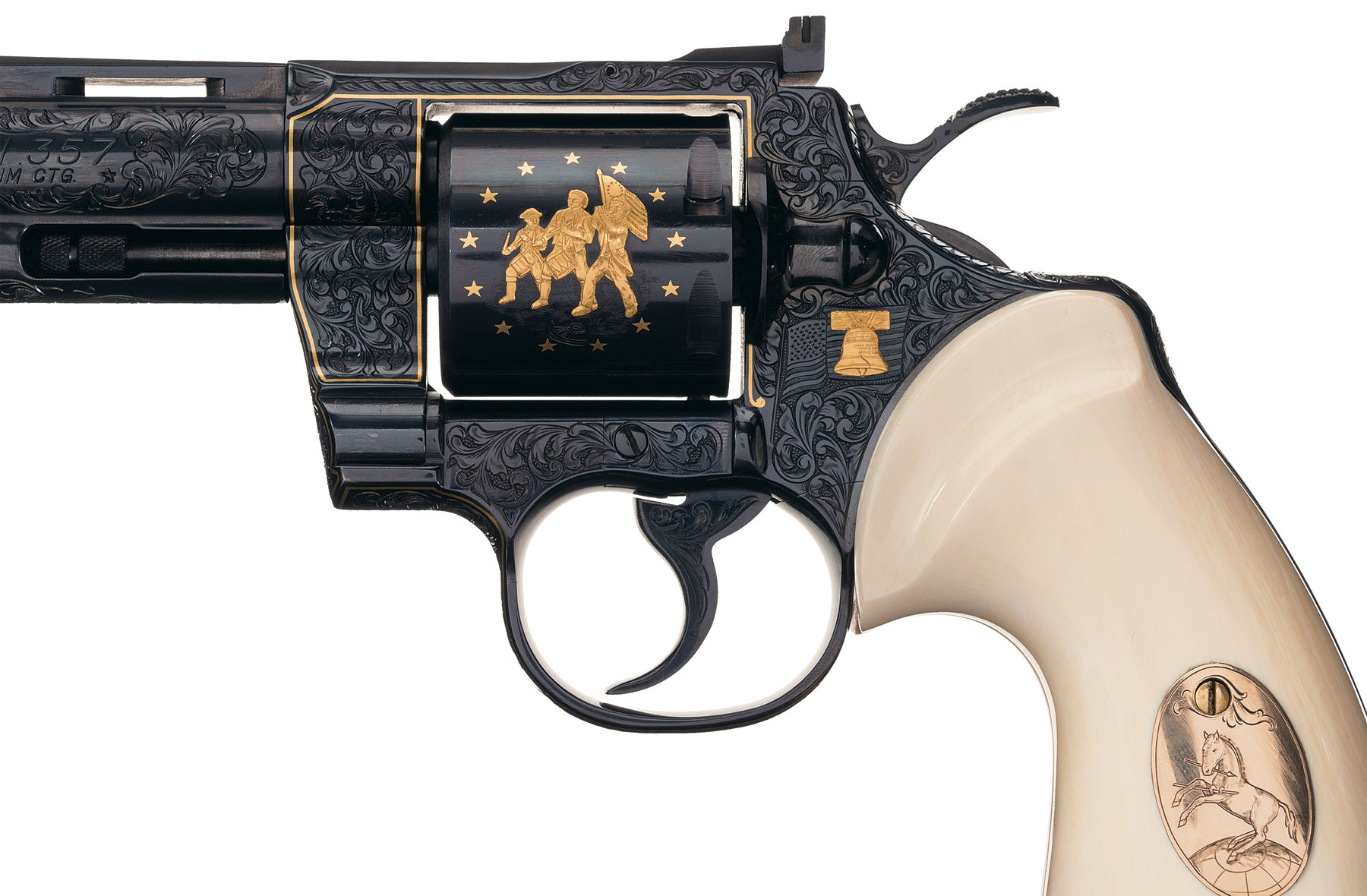 Although many commonly assume that the Colt Python was only made in .357 Remington Magnum it was made in very limited numbers in a few other calibers. There was a target model made specifically in .38 Special, and also limited production models in .256 Winchester, .41 Remington Magnum, and .44 Special. Examples in such calibers are very unusual and if you are offered one for sale you are cautioned to be aware of potential fakes and to research the credentials of the piece you are being offered before handing over your hard earned currency.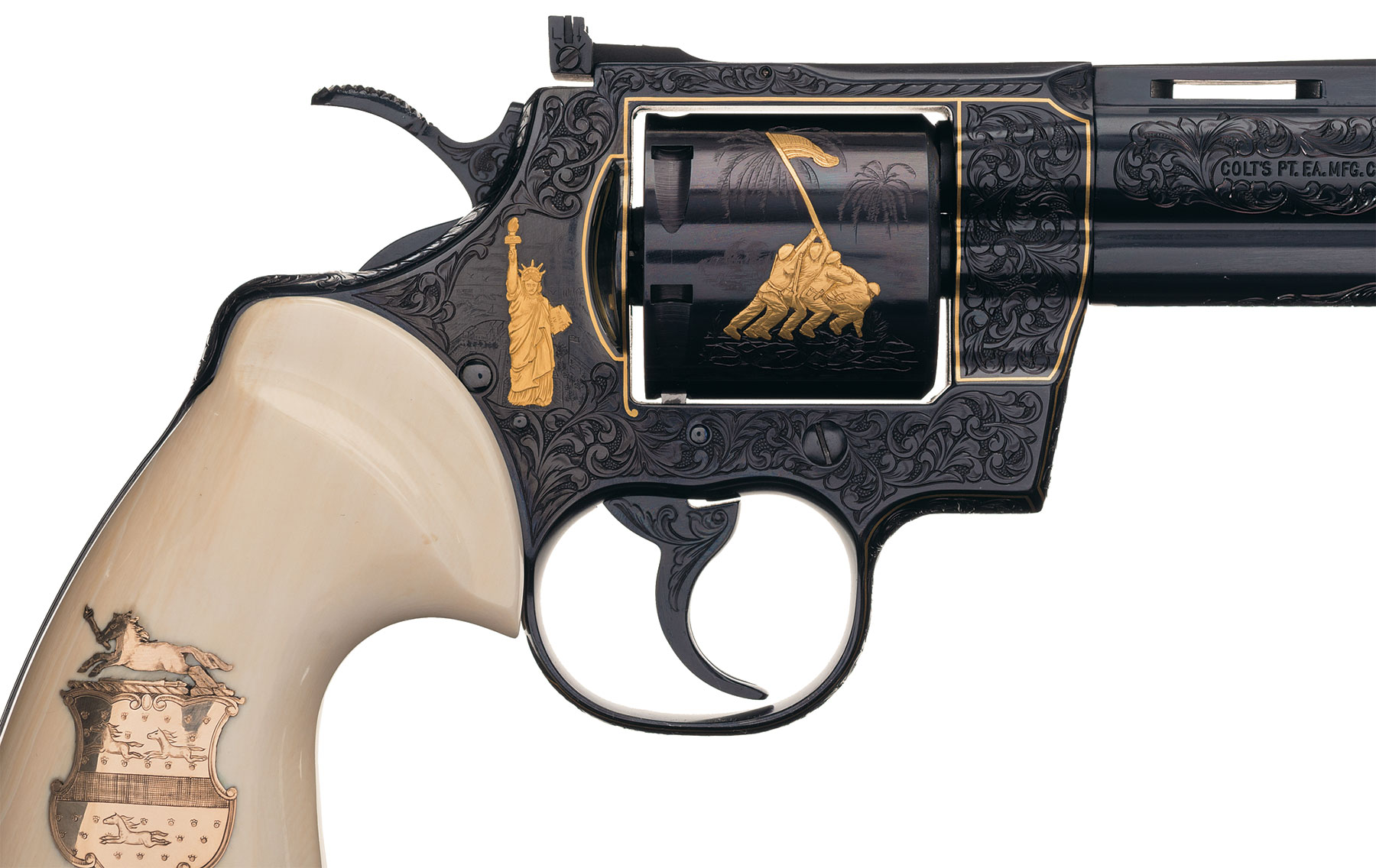 One of the features that made the Colt Python such as desirable revolver was its accuracy which partly resulted from its excellent trigger from the factory, and partly from the mechanism that locked the cylinder just as the hammer was to fall ensuring maximum stability and consistency.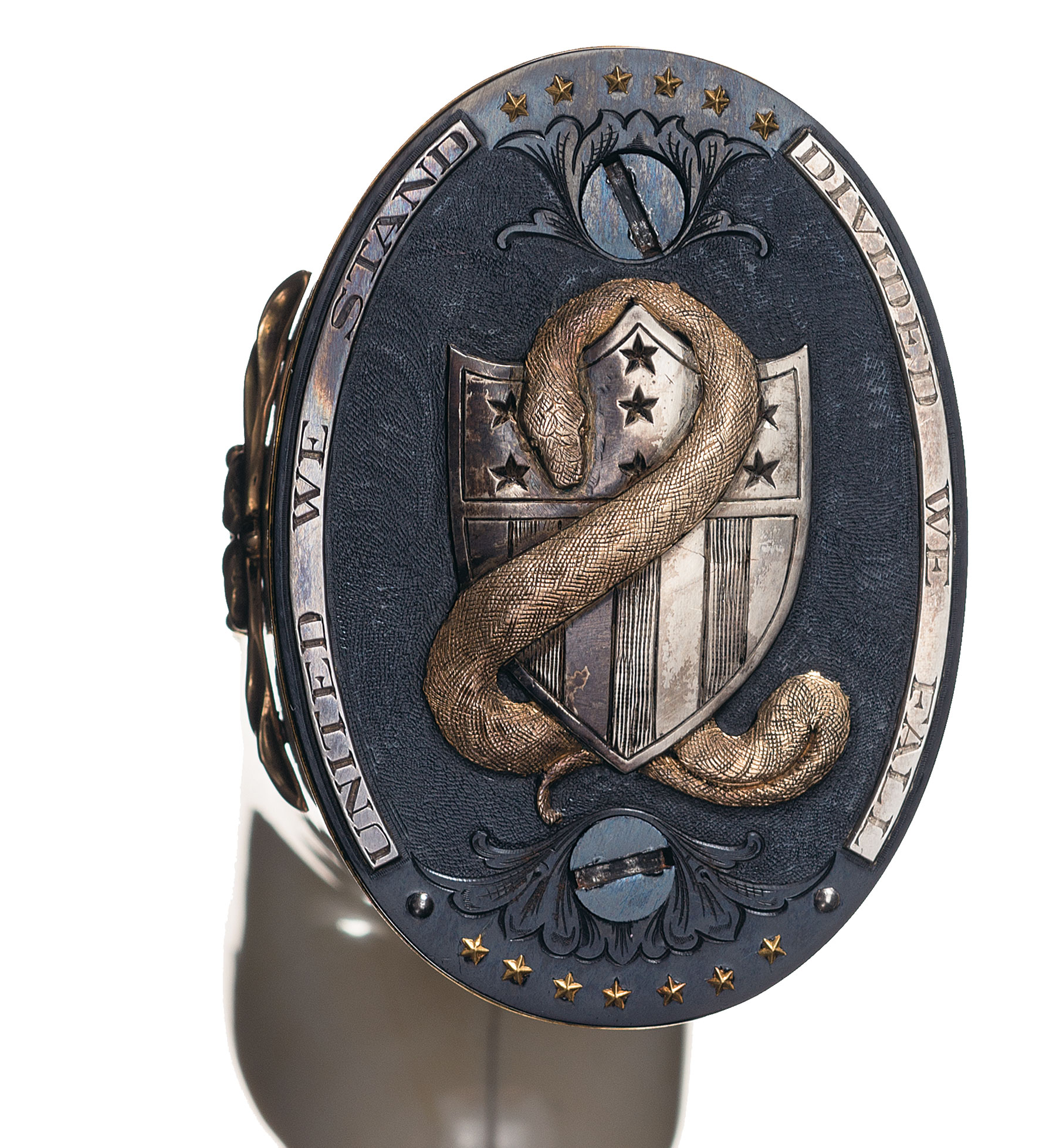 The Colt Python revolver in our pictures is a heavily personalized example decorated in a strongly patriotic theme with inlays depicting the Statue of Liberty, Liberty Bell, Flag raising at Iwo Jima, and "The Spirit of '76". On the grips is the Colt shield whilst on the underside of the grip is a US shield intertwined with a python with thirteen stars and the motto "United We Stand, Divided We Fall": a motto that has been at the forefront for the United States from its revolutionary inception through the Civil War to the present day.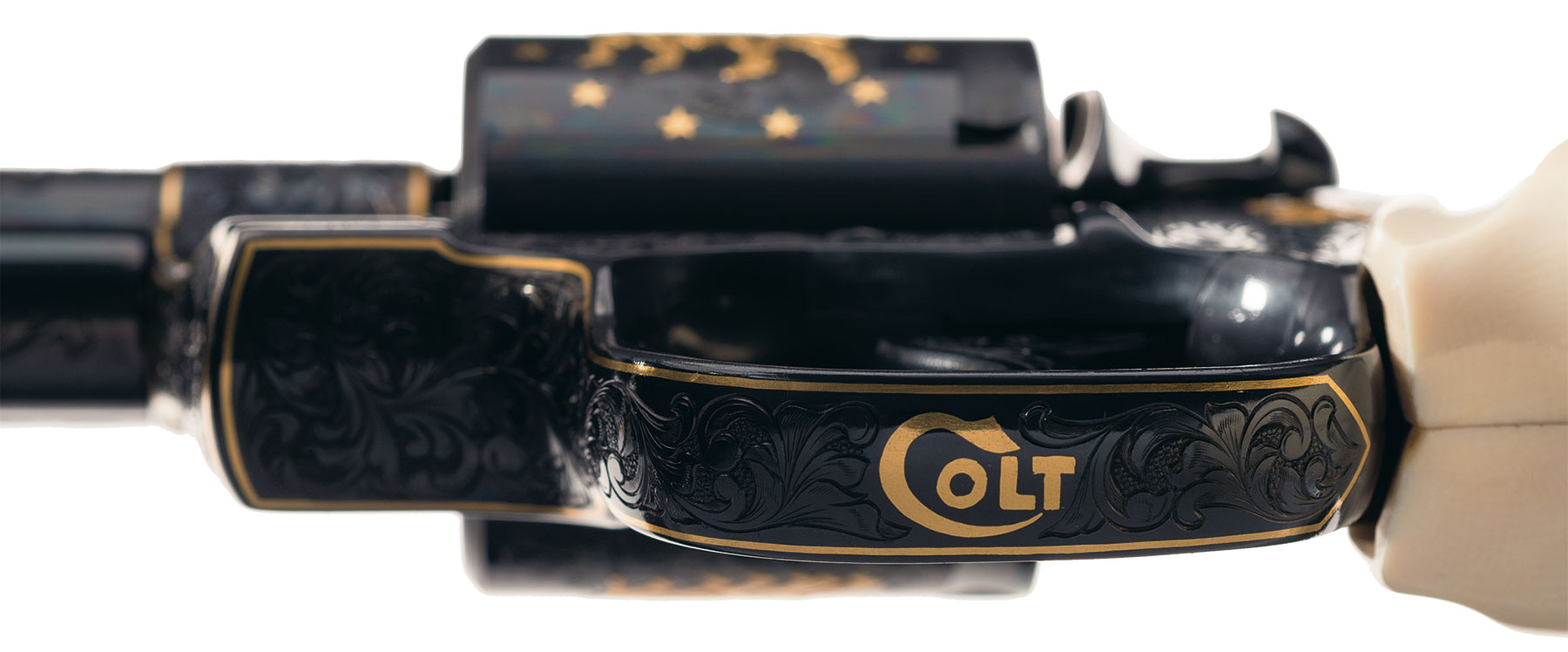 This revolver is signed "HMD" for master engraver Howard Dove (1942-1994) on the left grip frame and the pistol grip cap is signed on the back by Leonard Francolini who did the work on the grips and grip cap. The embellishment work on this revolver was carried out by Art Jewel Enterprises on the order of a customer from California and the revolver comes with a March 4, 1986, letter from Harbans Singh on Art Jewel Enterprises, Ltd. Letterhead confirming the authenticity of the work done.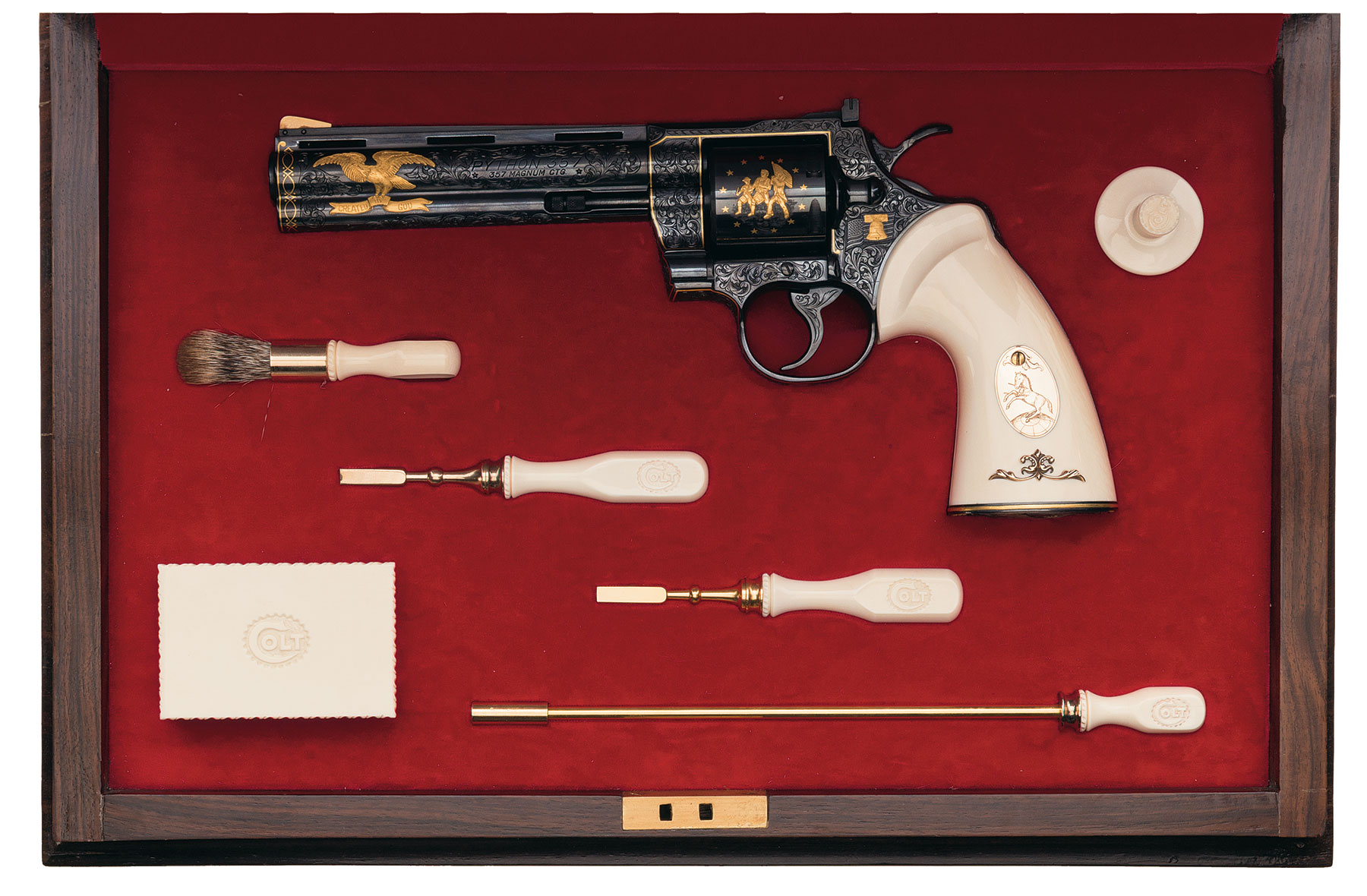 This revolver which featured on the cover of the "2017 Standard Catalog of Firearms" edited by Jerry Lee with description on page 13 is coming up for sale by Rock Island Auction on September 9th, 2017.
You will find the sale page for this revolver if you click here.
This revolver is expected to sell in the range USD$35,000-$55,000.
Condition of this revolver is described by Rock Island Auction as follows: "Near mint as master embellished showing the slightest handling marks. The case is extremely fine showing a minor chip missing from a corner and a few cracks on the bottom panel. A true work of modern firearm art signed by renowned Master Engraver Howard Dove that would be a great addition to the most advanced Colt Snake collections! This is one of the finest known exhibition quality Colt Python revolvers. A must have for the serious Colt collector!"
There are a number of Colt Python revolvers coming up for sale at this auction which you can view if you click here.
The Colt Python was certainly one of the greatest production revolvers ever made and this revolver is not only one of the most beautiful examples but it is in a patriotic theme that is as relevant today as it was when it was made three decades ago.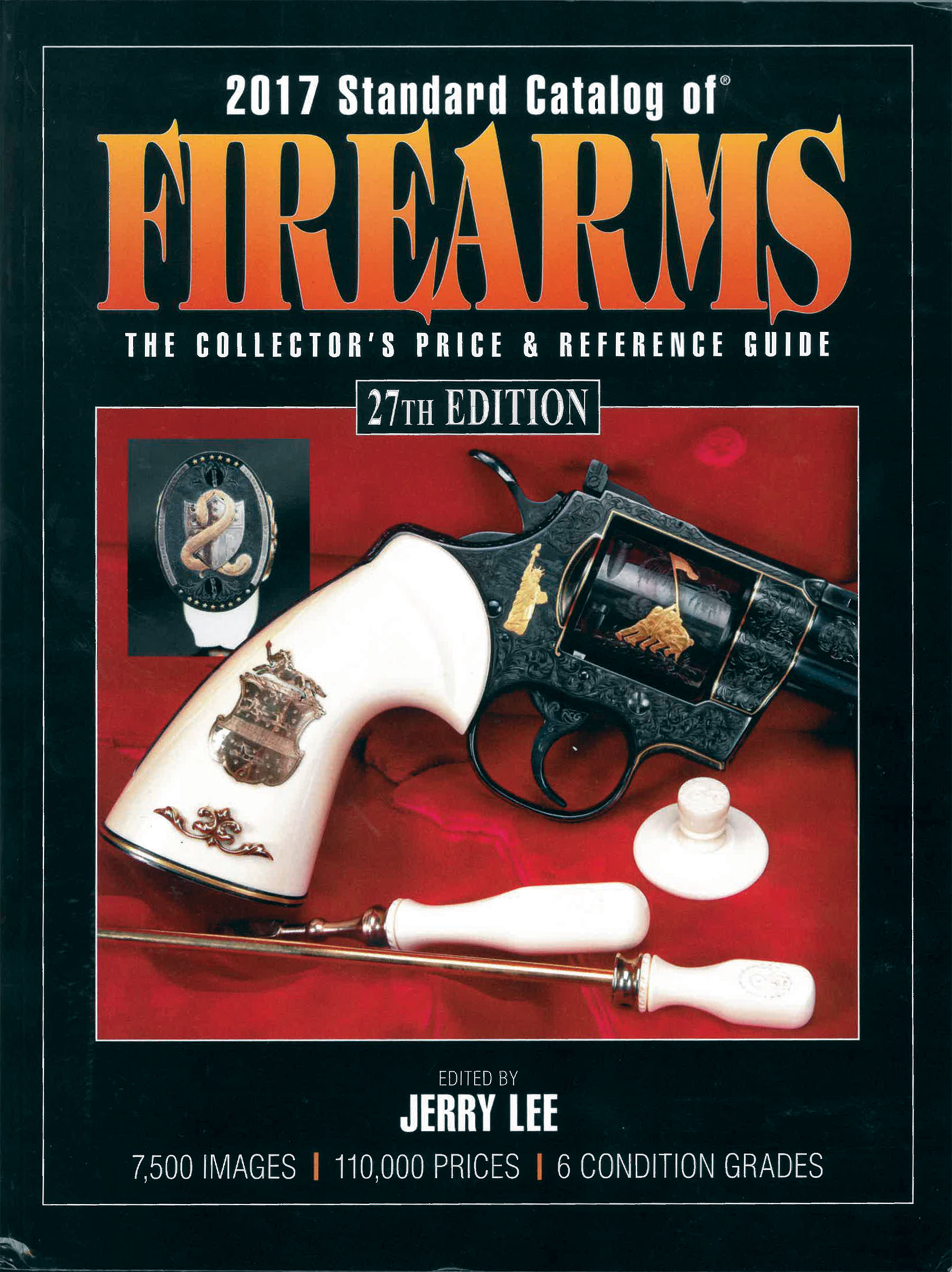 (All pictures courtesy Rock Island Auction).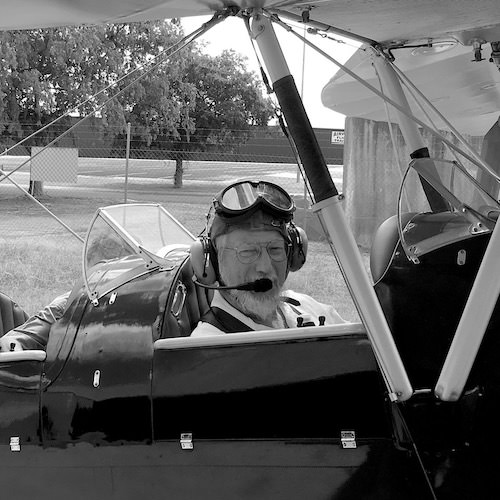 Jon Branch is the founder and senior editor of Revivaler and has written a significant number of articles for various publications including official Buying Guides for eBay, classic car articles for Hagerty, magazine articles for both the Australian Shooters Journal and the Australian Shooter, and he's a long time contributor to Silodrome.
Jon has done radio, television, magazine and newspaper interviews on various issues, and has traveled extensively, having lived in Britain, Australia, China and Hong Kong. His travels have taken him to Indonesia, Israel, Italy, Japan and a number of other countries. He has studied the Japanese sword arts and has a long history of involvement in the shooting sports, which has included authoring submissions to government on various firearms related issues and assisting in the design and establishment of shooting ranges.