The Mauser 98 rifle action is probably the most revered hunting rifle action known to man and rifle's built on commercial Mauser actions are much prized, (the only exceptions perhaps being the Browning rifles that were fitted with salted Claro walnut stocks back in 1967-1969). But amongst the top grade of the commercial Mauser's made were the Browning Olympian rifles made in Belgium with fancy walnut stocks and typically with beautiful and tasteful engraving on the action.

These commercial FN Mauser actions were an action of choice for British rifle-makers such as Thomas Bland & Sons whose shop was located at 4-6 William IV Street, London, in the early sixties, and a Bland safari rifle in either .375 H&H Magnum or .404 Jeffrey would set you back the princely sum of around £80 which was then about a month's wage for a middle class worker. These higher grade commercial FN Mauser action sporting rifles were second to none the more especially around 1964 when Winchester ceased production of their controlled feed Model 70.


The Browning Olympian rifle in .338 Winchester Magnum in our photos was made by FN in Belgium in 1968. This rifle's action is finished in French grey so as to enhance the visibility of the engraving whilst the trigger is gold washed.

The bolt and follower are polished whilst the claw extractor is jeweled. The blued barrel is without open sights as befits a rifle of this style and caliber.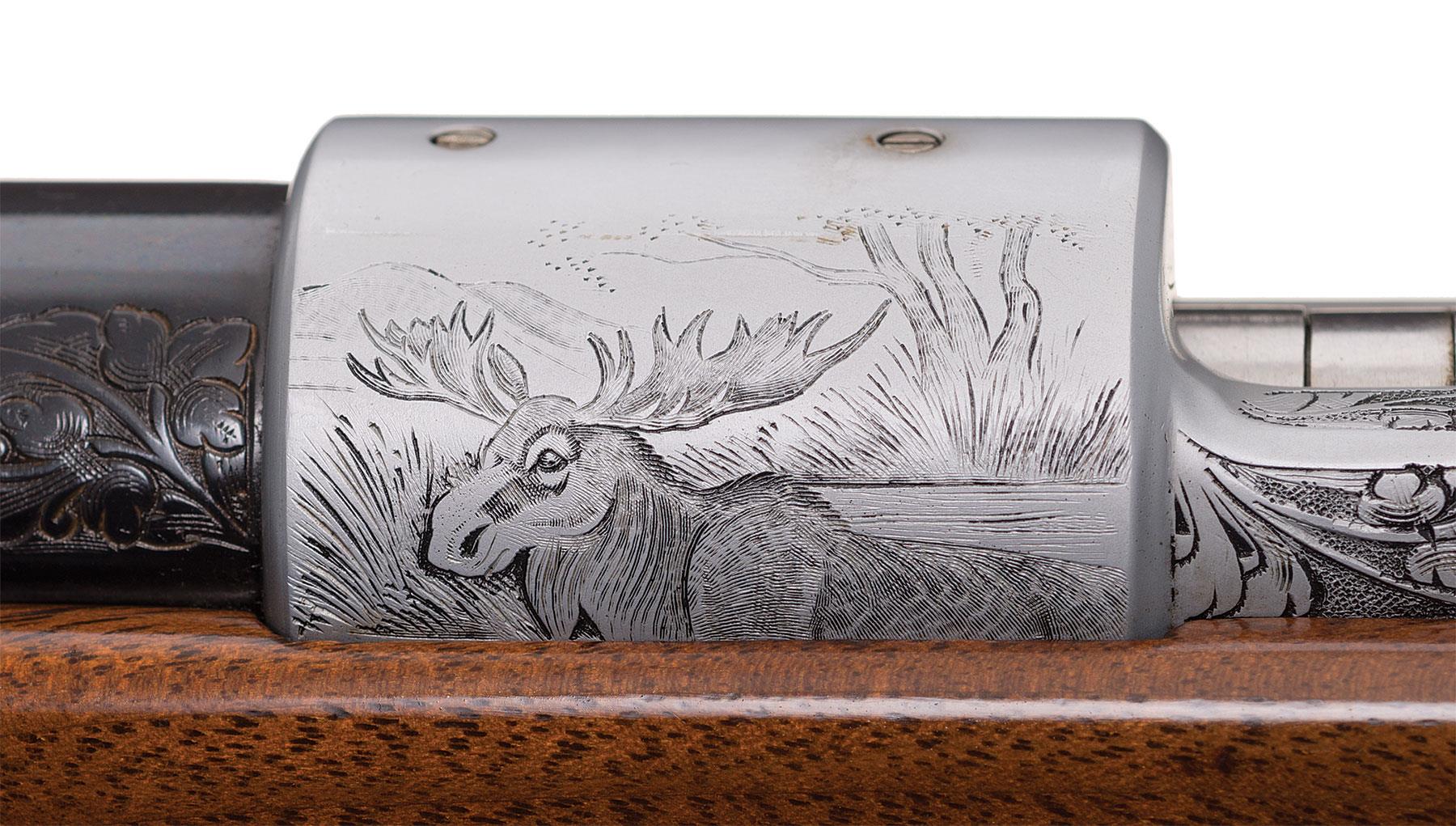 The stock of this rifle is done in the sixties FN Browning Olympian style with a medium walnut with straight grain and some nice figure on both sides of the butt stock.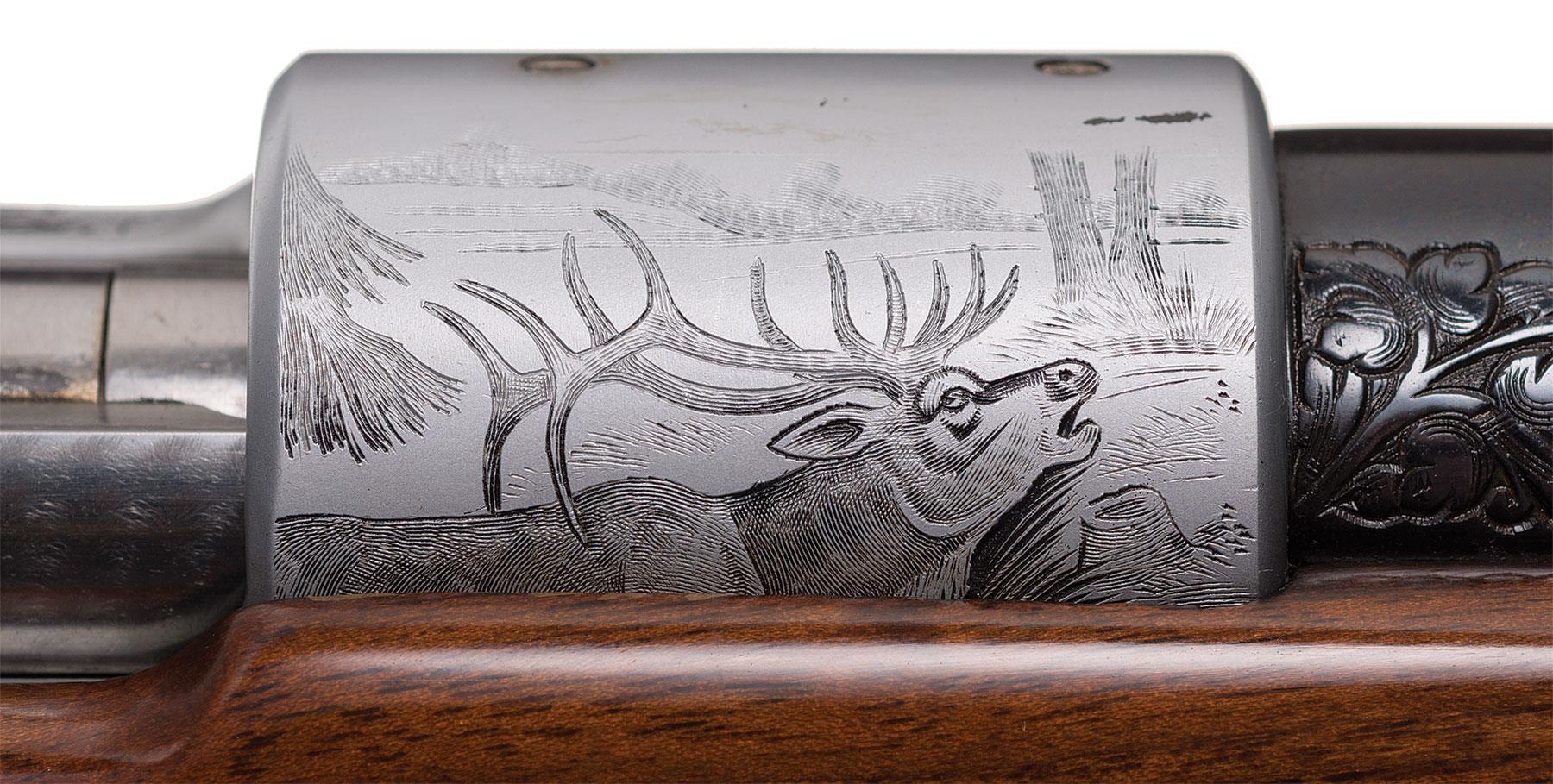 Of the top shelf and collectible sporting rifles the FN Browning Olympian are amongst the best and one that is most likely to provide a great sufficiency of owner satisfaction. They are a rifle that can be taken out hunting and enjoyed; and they are a thing of beauty that can become a family heirloom and a gorgeous display piece.

David E. Petzal; rifles editor for Field & Stream has this to say about the Browning Olympian "Sell your Powerful Assault Rifles, which Hillary won't let you keep anyway, and get one."
This rifle is coming up for sale by Rock Island Auction on May 6th, 2017.
You will find the sale page for this Browning Olympian if you click here.
It is expected to sell for around USD$11,000 – $16,000
Rock Island Auction describe the condition of this rifle as follows: "Excellent plus. The rifle retains 99% plus of the original blue finish and satin grey finish with a small scratch on the top of the front receiver ring and evidence that a scope was mounted on the rifle at one time. There is some minor corrosion on the bolt handle. The stock is also excellent with some very minor crazing and some light pressure dents and handling marks. The markings and engraving are crisp and clear. The action is excellent."
The owner's manual for the FN Browning rifles is available on-line from Browning in downloadable PDF format and you will find it if you click here.
(All pictures courtesy Rock Island Auction).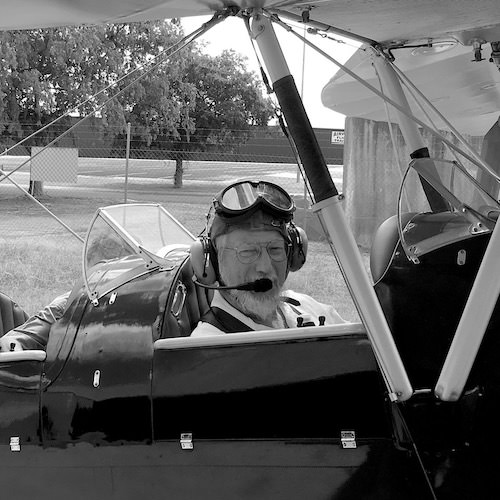 Jon Branch is the founder and senior editor of Revivaler and has written a significant number of articles for various publications including official Buying Guides for eBay, classic car articles for Hagerty, magazine articles for both the Australian Shooters Journal and the Australian Shooter, and he's a long time contributor to Silodrome.
Jon has done radio, television, magazine and newspaper interviews on various issues, and has traveled extensively, having lived in Britain, Australia, China and Hong Kong. His travels have taken him to Indonesia, Israel, Italy, Japan and a number of other countries. He has studied the Japanese sword arts and has a long history of involvement in the shooting sports, which has included authoring submissions to government on various firearms related issues and assisting in the design and establishment of shooting ranges.