The Indian Four Cylinder motorcycles became an American icon along with the V-twin Harley-Davidson's. Described as "The Dusenberg of motorcycles" the Indian Four was and still is a head turning crowd gatherer second to none. But this was a bike that did not start out as an Indian at all, it began with the inventiveness of two brothers, Tom and William Henderson, and was born out of their desire to create the best motorcycle they could.
Tom and William Henderson started out by establishing the Henderson Motorcycle Company in Detroit in 1912. The Henderson's motorcycle was based on an in-line four cylinder engine mounted longitudinally in the frame. That first engine was an IOE (Inlet Over Exhaust) F-head and both the engine and the motorcycles quickly earned themselves a solid reputation as agile and quick. However, having a great product is not of itself a passport to success in business, and near the end of the First World War the Hendersons were forced to sell their company to Ignaz Schwinn and his Excelsior Motorcycle Company in 1917. Tom and William were employed by Ignaz Schwinn at Excelsior but they found that to be a frustrating experience and so parted company with Excelsior and set up a new independent company they called Ace Motorcycles in 1919. Things initially looked good for Tom and William's new company but when William was killed in a motorcycle accident in December 1922 the fortunes of Ace Motorcycle Company soured and the company was sold to Indian Motocycle in 1927. Thus it was that both the Henderson and the Ace motorcycle companies passed, and the Indian Four was born.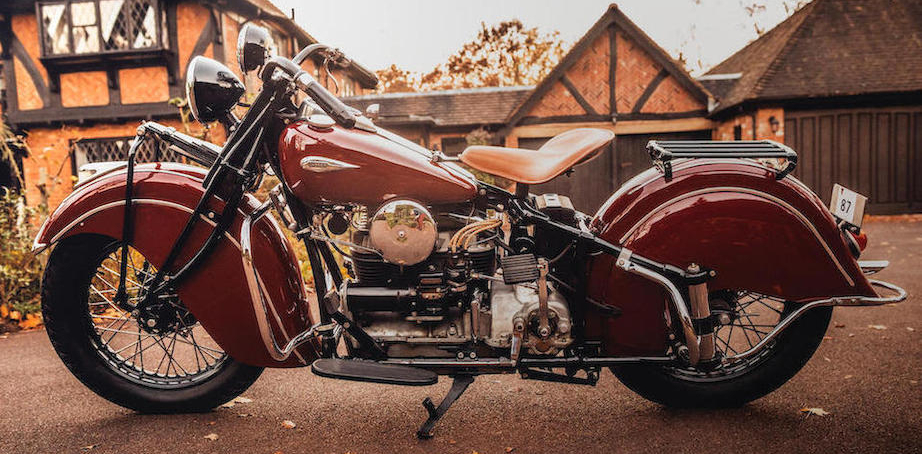 What Indian Motocycle obtained in 1927 was a motorcycle that had been designed to avoid the patents the Henderson brothers had sold to Ignaz Schwinn. The in-line four cylinder engine was a new design 1,220cc F head made to be lightweight for a powerful but agile motorcycle which tipped the scales at just 365lb. This was the motorcycle that then became the first Indian Model 401 Four with very little change. It's hard to improve on perfection and Indian sensibly didn't try to. The Ace had already established speed and reliability credentials with a US transcontinental record breaking ride done by "Cannonball" Baker (Erwin G Baker) who did the trip in 6 days, 22 hours and 52 minutes. In addition to that, in 1923 a rider named Red Wolverton set a speed record of 129mph on a modified Ace, and Ace had taken the risk of creating the "Ace Speed Trophy" and invited all comers to beat Wolverton's record. None did, and the bike became an American icon. So for Indian Motocycle putting their name badges on that motorcycle simply ensured this new model would ride on the coattails of its ancestor.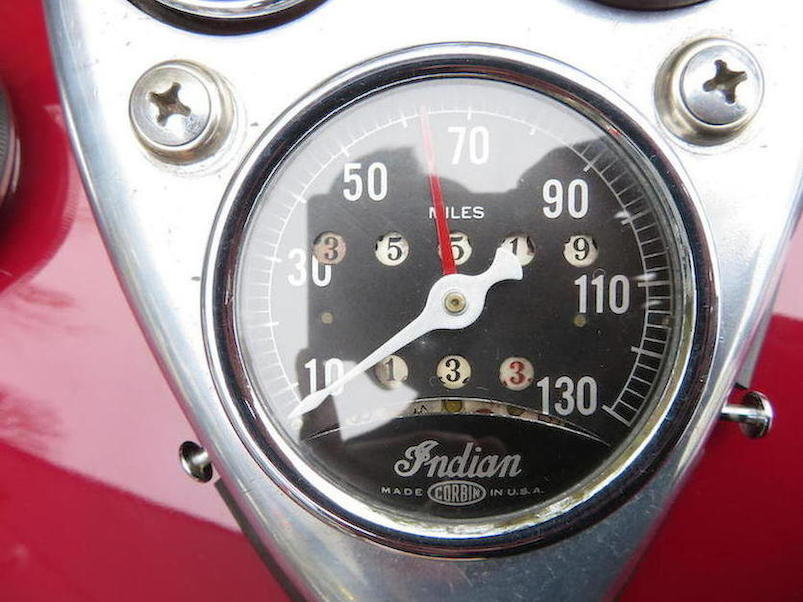 In 1929 Indian made some changes to the original Ace design both to improve the bike and to make it more of an Indian. The frame was changed to an Indian twin down-tube type, the front forks were changed to the Indian style leaf spring system, and the engine was upgraded from a three to a five main bearing crankshaft, this becoming the Model 402.
After an ill advised experiment in changing from an Inlet Over Exhaust to an Exhaust Over Inlet engine, which literally proved to be too hot to handle, Indian reverted to the tried and proven Inlet Over Exhaust configured engine, which by this time featured aluminum cylinder heads, and by 1940 added plunger type rear suspension to further improve the bike. This became the Indian Model 440.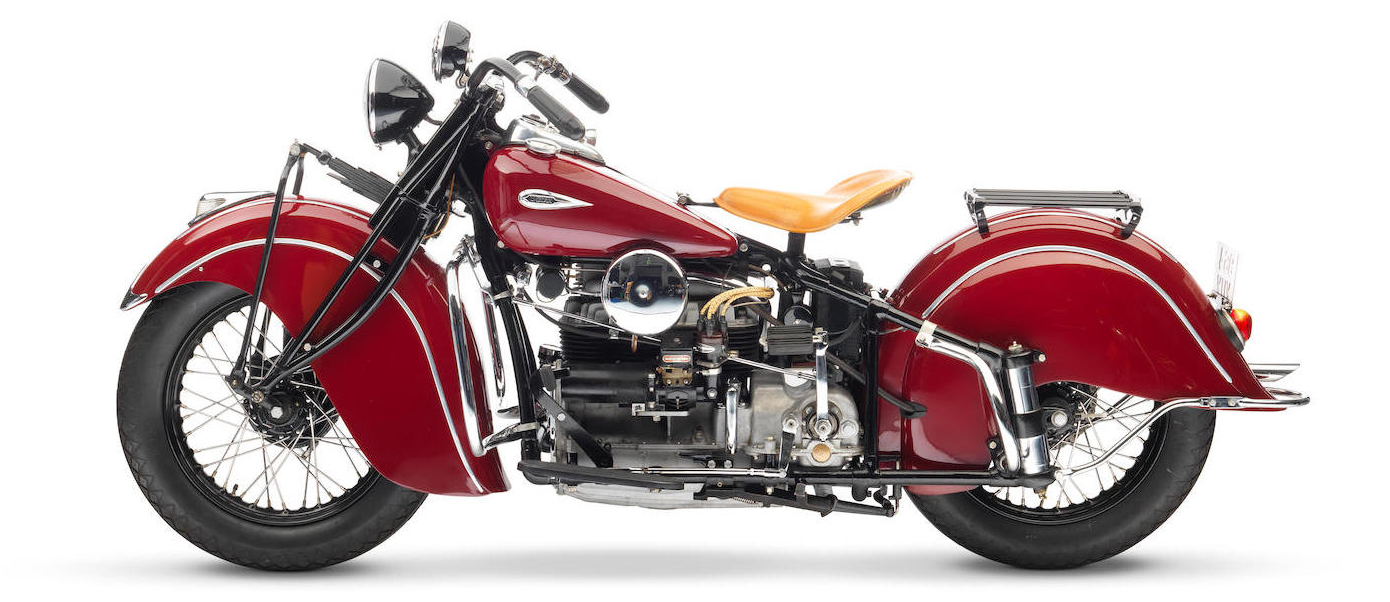 Production of the Indian Four ceased in 1942 as the United States entered World War II, and Indian concentrated on motorcycle's for the war effort.
At the  end of the War in 1945 Indian decided not to re-introduce the four cylinder Model 440 but instead worked with the Vincent Motorcycle Company in Britain to produce what they hoped would be an even better new model. Vincent made some of the best V-twin motorcycle engines in the world and so Indian shipped an Indian Chief to Britain for Vincent to install with a Vincent V-twin overhead valve engine. Vincent did as asked and the new engine increased the top speed of the Indian Chief from less than 90mph to a crisp 114mph.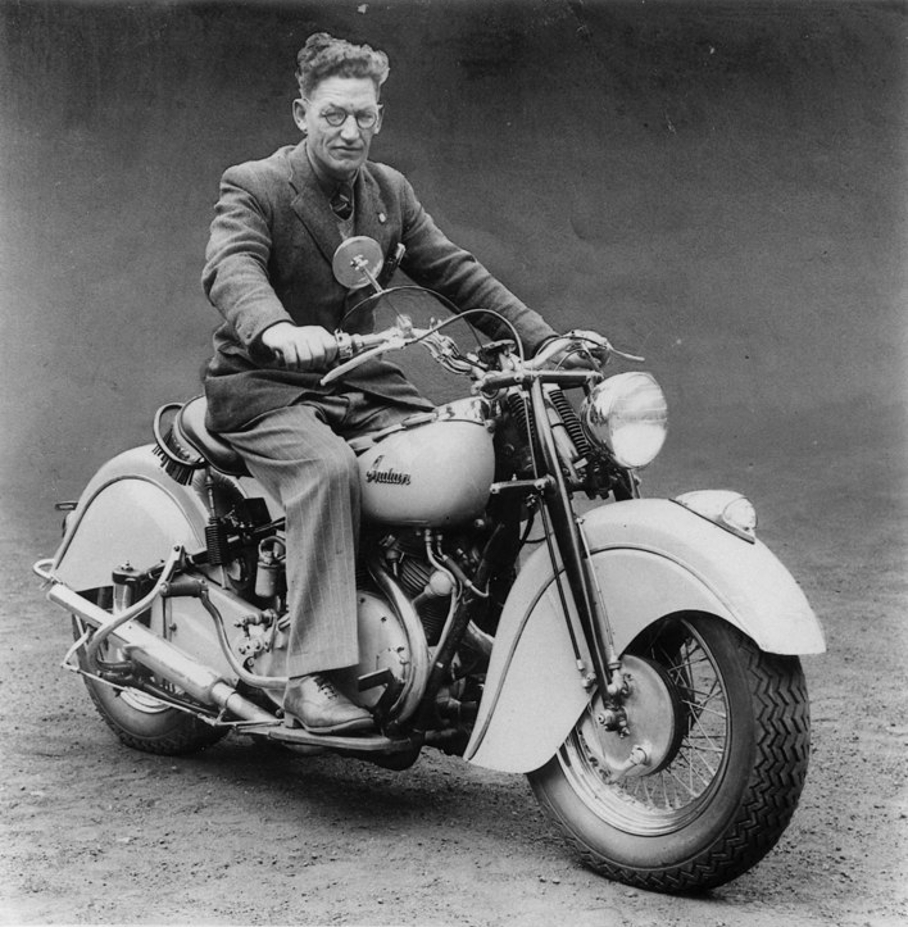 Vincent also created a second prototype for Indian to potentially market in the United States based on an Americanized Vincent Rapide. Sadly for both companies Indian did not go ahead with either model, although they sold the Vincent Rapide through their US dealer network.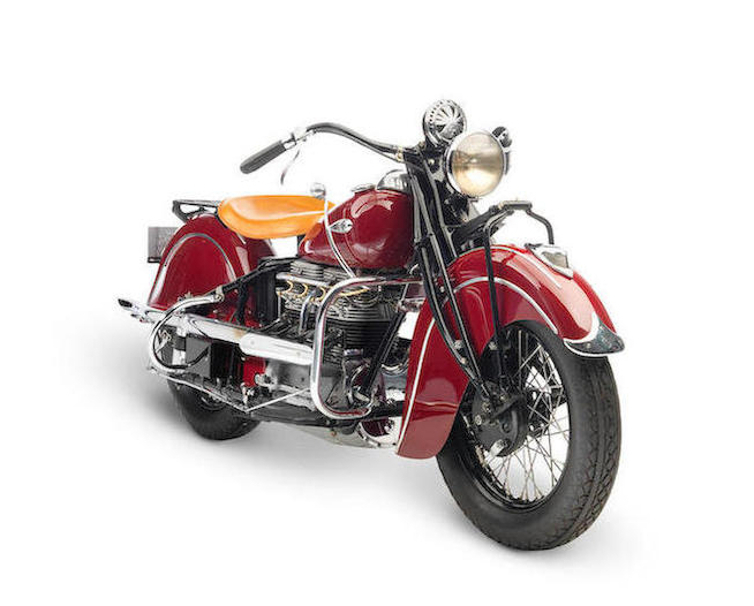 Both Indian and Vincent would cease manufacturing, Indian in 1953, and Vincent in 1959. Indian continued to distribute Vincent motorcycles up until it closed.
The Indian Four motorcycle in our pictures is coming up for sale by Bonhams at their annual Spring Stafford Sale to be held in Britain on April 22nd, 2018. This bike was restored in the USA circa 2001-2002 and comes with bills, copies of old US title deeds, and other American documentation.
You will find the sale page with further details if you click here.
The Indian Four, originally designed by the Henderson brothers continues to fascinate motorcycle enthusiasts the world over. This "Dusenberg of motorcycles" is without doubt one of the most iconic of all American motorcycles.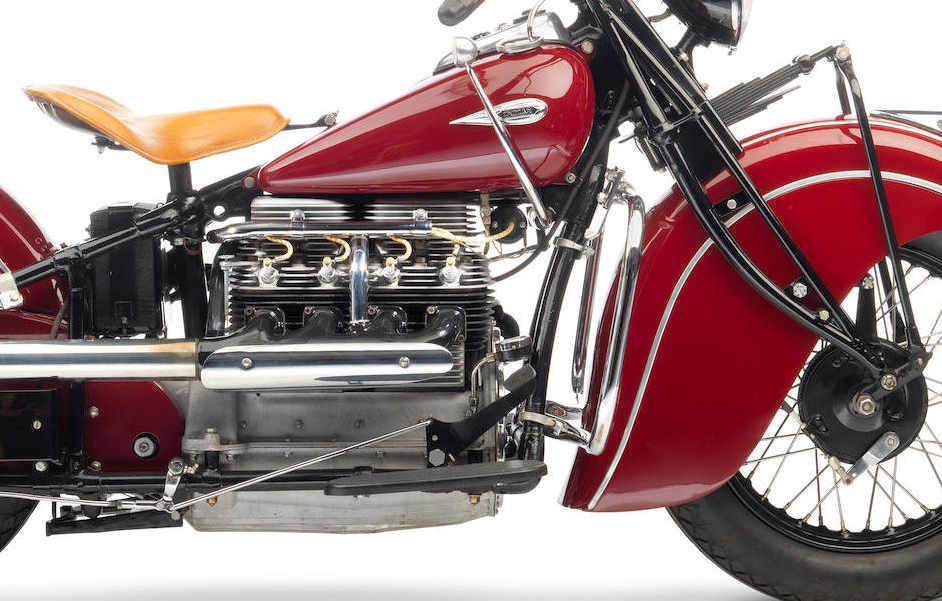 (All pictures courtesy Bonhams except for that of Phil Vincent and the "Vindian").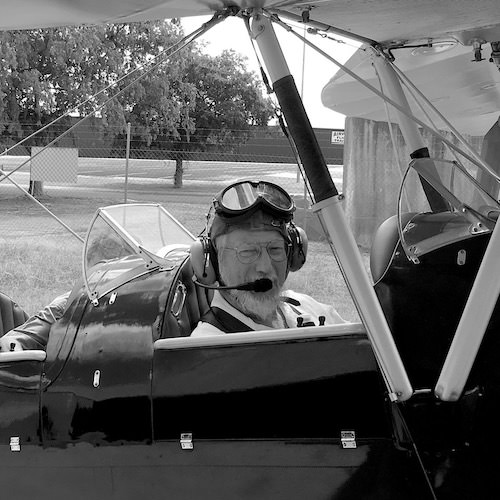 Jon Branch is the founder and senior editor of Revivaler and has written a significant number of articles for various publications including official Buying Guides for eBay, classic car articles for Hagerty, magazine articles for both the Australian Shooters Journal and the Australian Shooter, and he's a long time contributor to Silodrome.
Jon has done radio, television, magazine and newspaper interviews on various issues, and has traveled extensively, having lived in Britain, Australia, China and Hong Kong. His travels have taken him to Indonesia, Israel, Italy, Japan and a number of other countries. He has studied the Japanese sword arts and has a long history of involvement in the shooting sports, which has included authoring submissions to government on various firearms related issues and assisting in the design and establishment of shooting ranges.