Vincent motorcycles was started in Britain back in 1928 by a young motorcycle enthusiast named Phil Vincent. Vincent originally wanted to start motorcycle manufacturing under his own name but was advised to buy an established brand name with a public profile. The well known HRD brand went into liquidation in 1928 after having been started by ex World War I fighter pilot Howard Raymond Davies and his associate E.J. Massey in 1924. Phil Vincent was able to buy the HRD company name and their machining equipment for £450 and he set up his new company in Stevenage, which was about 28 miles from London.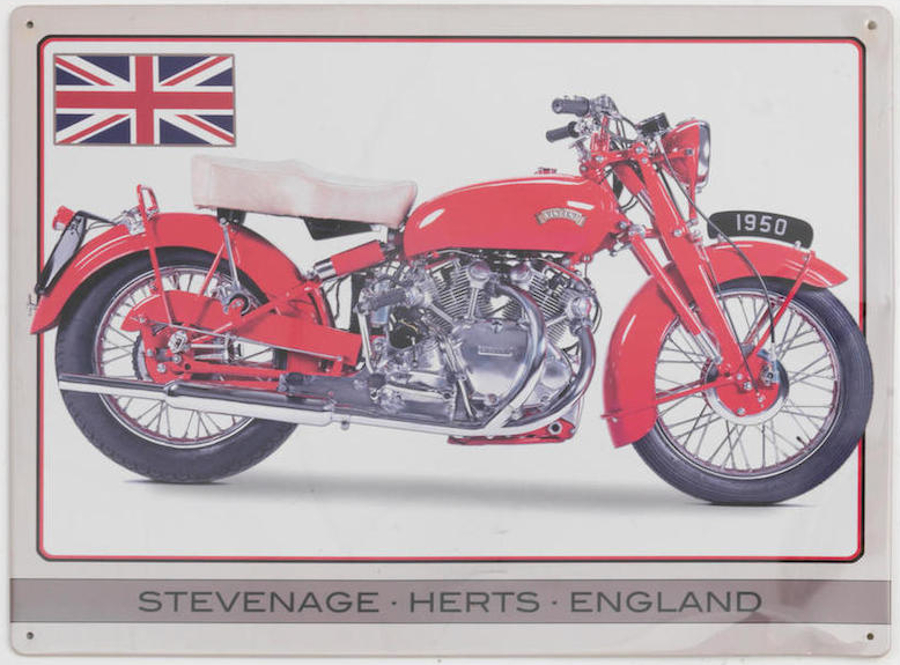 Phil Vincent had already built a motorcycle of his own design prior to purchasing HRD. That first Vincent was well ahead of the design of other motorcycles of that era: of especial note was his cantilever rear suspension which was the earliest form of monoshock suspension. Phil Vincent made the logo for his new company the "The Vincent" name in a small scroll banner above a prominent "HRD" logo. The company name was called Vincent HRD Co. Ltd.
You can find "Vincent HRD" T-shirts on Amazon if you click here.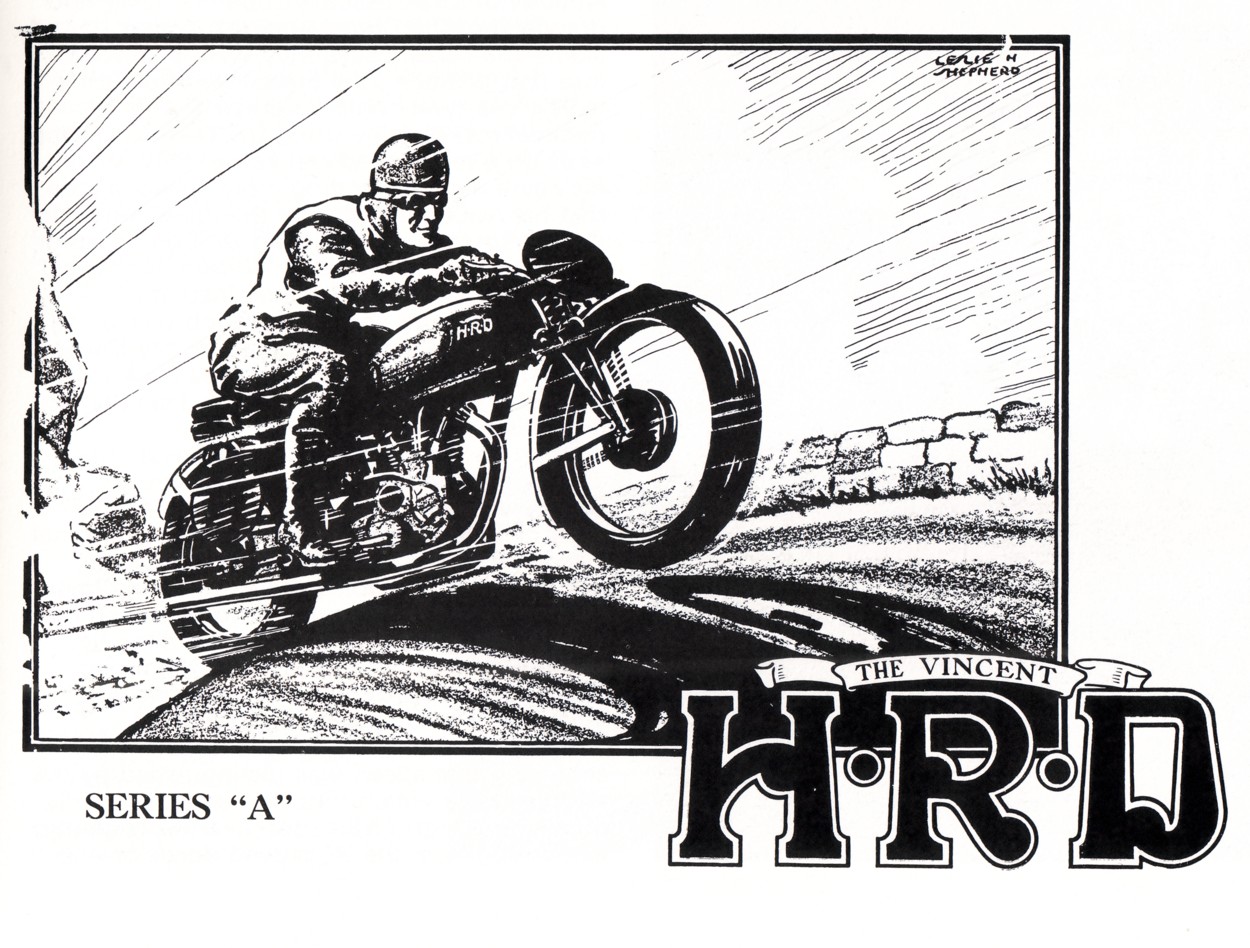 The early Vincent HRD motorcycles were built with Vincent's frame design but using the JAP engines that were also used by the likes of Brough Superior. Phil Vincent also fitted Rudge-Python engines in some machines but really wanted to create a Vincent engine unique to his motorcycles. The opportunity for this arrived from Australia in 1931 in the person of Phil Irving, who set about designing a new series of engines for the company. (Note: you can find a downloadable poster with all Vincent HRD motorcycles made on Silodrome if you click here).
The Second World War put Vincent and Irving's motorcycle developments on hold and the company was pressed into the service of the War Office. One of the projects Vincent was given was to create a new lifeboat engine specifically for the Pacific Theater: Phil Irving's design was simply brilliant and you will find the Revivaler post on that engine if you click here.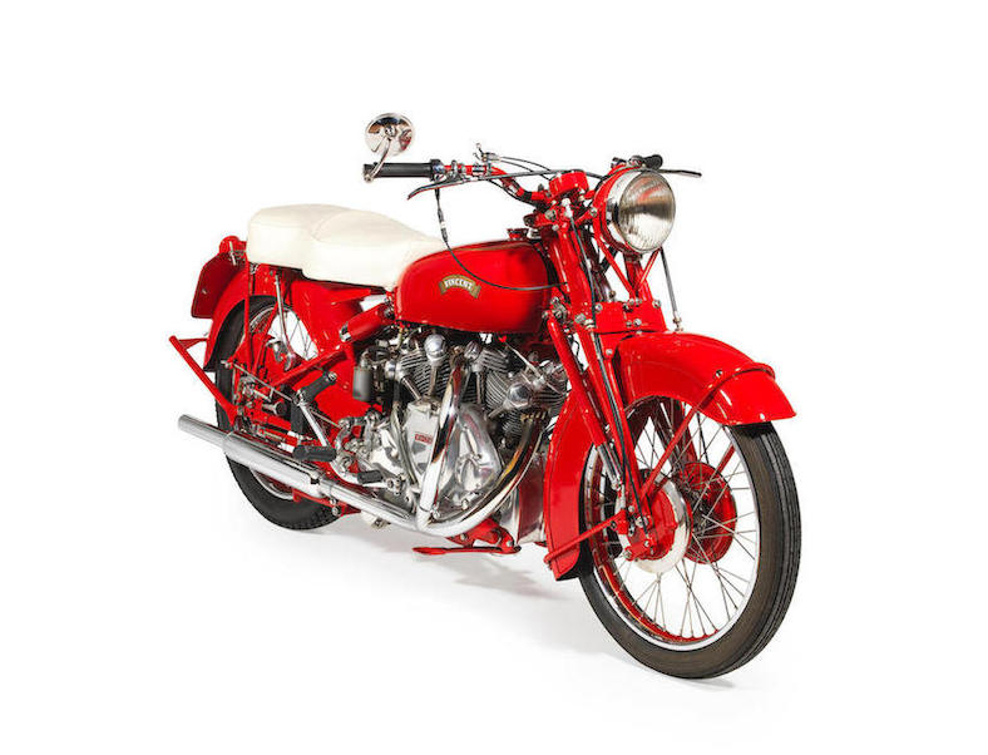 With the end of the war in 1945 Phil Vincent was again able to get back into motorcycle production, and it was during this time that he was approached by the American Indian Motorcycle Company with a view to partnering with them in the creation of a series of new post-war models. Indian's first priority was to get a significantly upgraded engine fitted to their Indian Chief model, and the unique Vincent V twin designed by Phil Irving was the engine they wanted. Indian sent a Chief over to Stevenage and Phil Vincent installed a Vincent V twin in it and sent it back. The result was a greatly improved Indian Chief that was capable of 114 mph, and it proved not to be too difficult to shoehorn the Vincent engine into it.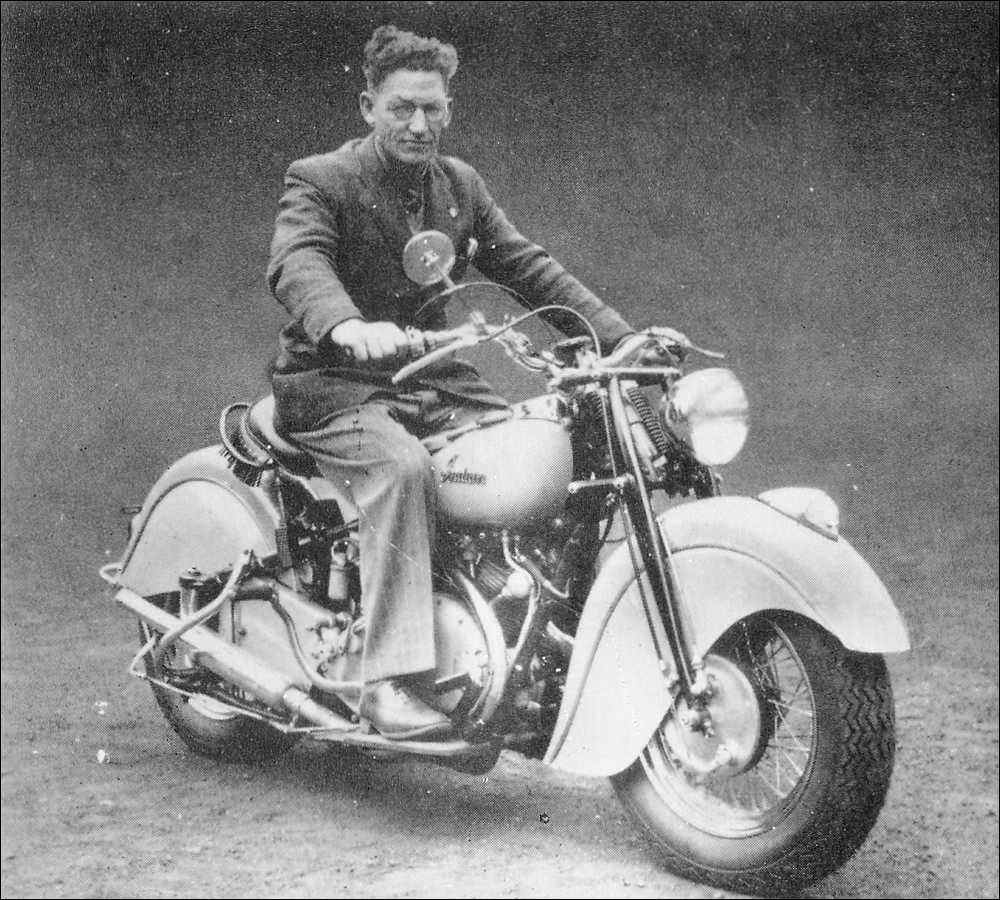 In discussions between Phil Vincent and Indian another prototype motorcycle was proposed. This was a Vincent Rapide modified to appeal to American buyers. Vincent also created one of these prototype bikes for evaluation by Indian.
You will find the full story on these two prototypes on Revivaler if you click here.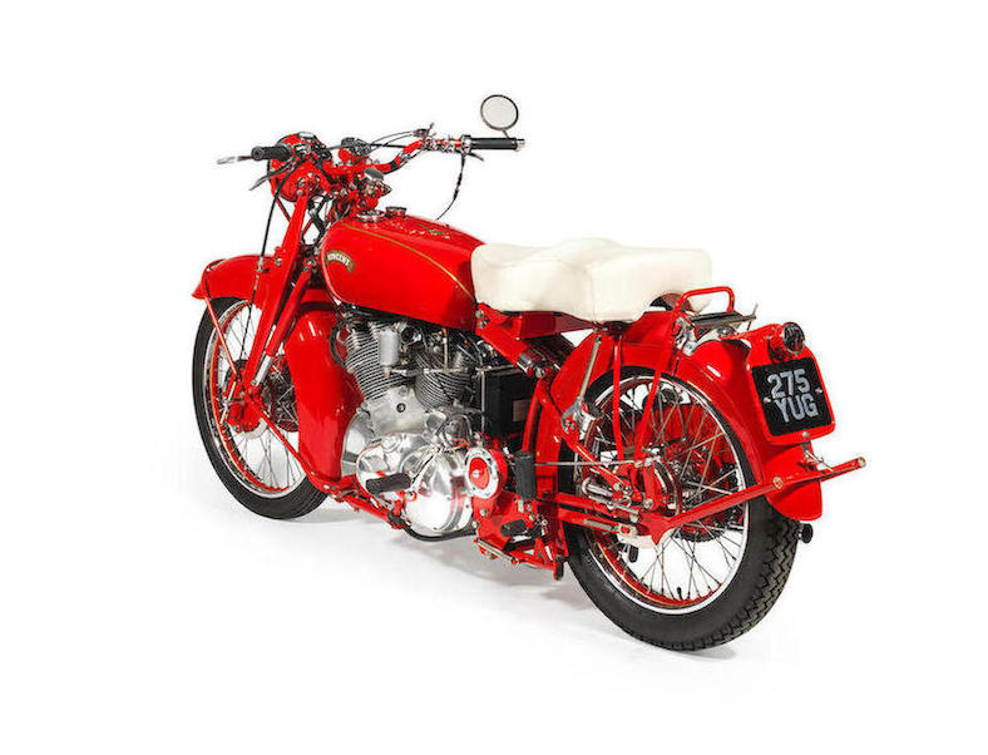 The post-war Vincent Rapide was a very advanced design. The motorcycle had no actual frame as such, but instead a box was attached to the cylinder heads and provided the headstock and attachment points for the fuel tank and rear springs/shocks. That box also functioned as the oil tank. The post-war Vincent Rapide also did away with the separate engine and gearbox and instead moved to unitary construction with the engine and gearbox forming one unit structural unit to which the rear swing-arm was attached. The only area in which the Vincent may have seemed to lag behind some of its opposition was in staying with the old fashioned girder front forks whilst other makers had moved to telescopic forks. Phil Vincent was not convinced that the new telescopic forks provided sufficient rigidity and he set to work to create his "Girdraulic" front fork system that provided the best performance features of both the telescopic and girder forks.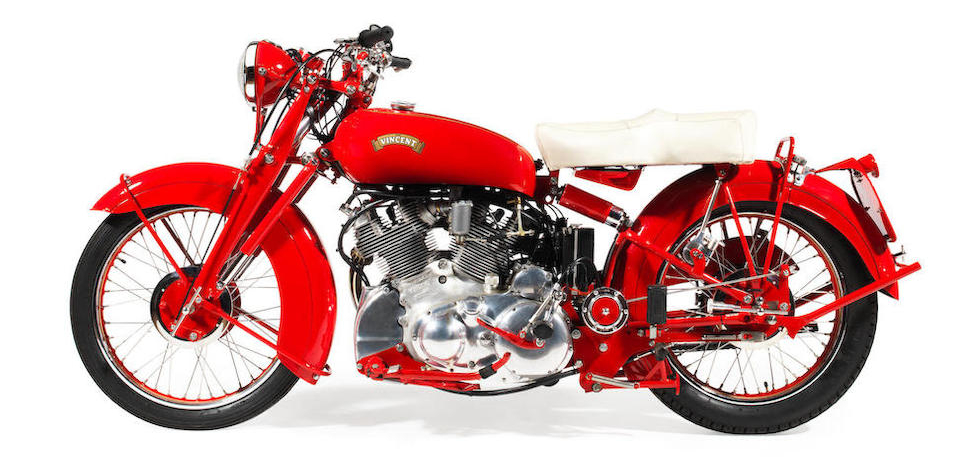 Although Indian did not go ahead with production of the Vincent engined Chief they did decided to distribute Vincent motorcycles through their dealer network. This meant that Indian effectively had the most advanced motorcycle in the world on their dealer showroom floors. It was during this period that Vincent dropped the "HRD" from the motorcycle's name, to ensure there was no confusion between the Vincent and the "HD" of Harley-Davidson in the United States. The Vincent Rapide Type C specification complete with Girdraulic front forks and final suspension refinements became standard for all Vincent Rapides in 1950 and these bikes were sold both in Britain and the United States up until Indian closed its doors in 1953. Vincent managed to continue in business until 1959 when it too was forced to cease operation.
The Chinese Red 1950 Vincent Rapide picture in this post is coming up for sale by Bonhams at their Spring Stafford Sale to be held in the UK on April 22nd, 2018.
You will find the sale page with further details on this particular motorcycle if you click here.
Despite its vintage the Vincent Rapide remains one of the greatest touring motorcycles ever made. Capable of 110 mph it was the fastest production motorcycle of its day and arguably the best handling until the creation of the Vincent Black Shadow. This is the legacy that the bike still possesses making it a wonderful vintage touring machine.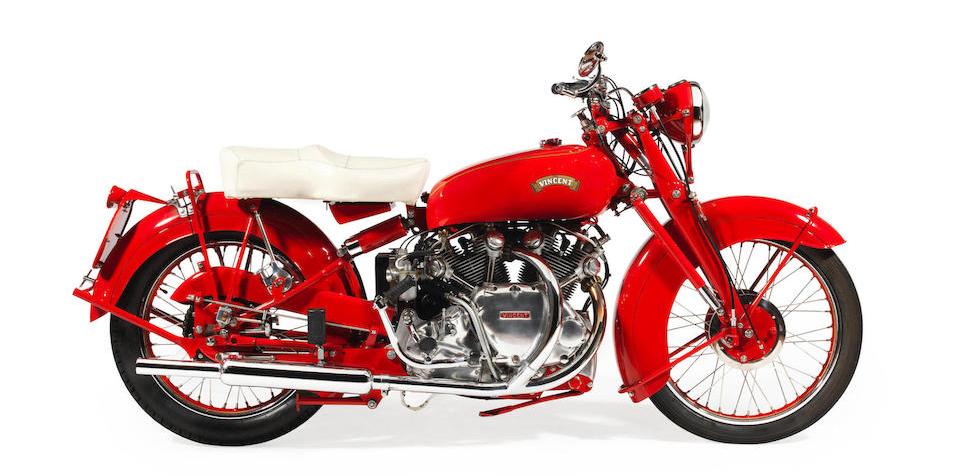 (All pictures courtesy Bonhams except where otherwise noted).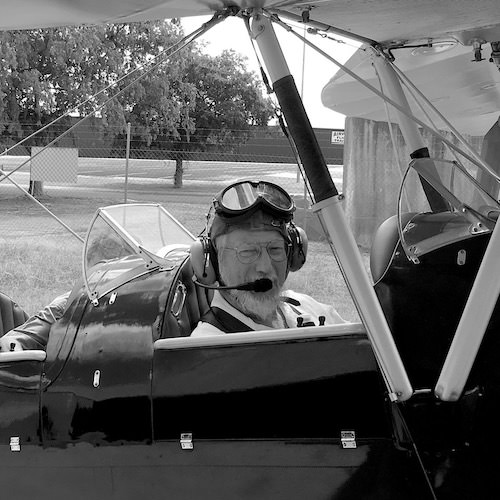 Jon Branch is the founder and senior editor of Revivaler and has written a significant number of articles for various publications including official Buying Guides for eBay, classic car articles for Hagerty, magazine articles for both the Australian Shooters Journal and the Australian Shooter, and he's a long time contributor to Silodrome.
Jon has done radio, television, magazine and newspaper interviews on various issues, and has traveled extensively, having lived in Britain, Australia, China and Hong Kong. His travels have taken him to Indonesia, Israel, Italy, Japan and a number of other countries. He has studied the Japanese sword arts and has a long history of involvement in the shooting sports, which has included authoring submissions to government on various firearms related issues and assisting in the design and establishment of shooting ranges.