The British Daimler motor company began in the pioneering days of the automobile industry: back in 1896, a time when automobiles in Britain had to be preceded by a man waving a red flag to ensure that neither people nor animals would be upset or injured by such a noisy and dangerous vehicle, traveling at 4 mph. A license to manufacture the German Gottlieb Daimler engine was purchased by a Mr. Frederick Simms in 1893. Frederick Simms formed the Daimler Motor Syndicate but after a relatively short time decided to sell his license to another gentleman named Harry John Lawson, who formed the Daimler Motor Company, initially in the city of London importing cars from Europe, and then established a manufacturing facility in the West Midlands city of Coventry. The Red Flag act was an impediment to the motor car becoming a viable vehicle but Harry Lawson was a man determined to see it brought to an end and he worked towards that, establishing the 1896 Emancipation Day drive to celebrate the lifting of the 4 mph speed limit to 14mph, and eliminating the need for a man with a red flag to precede the vehicle. This is celebrated every year in Britain with the London to Brighton veteran car rally.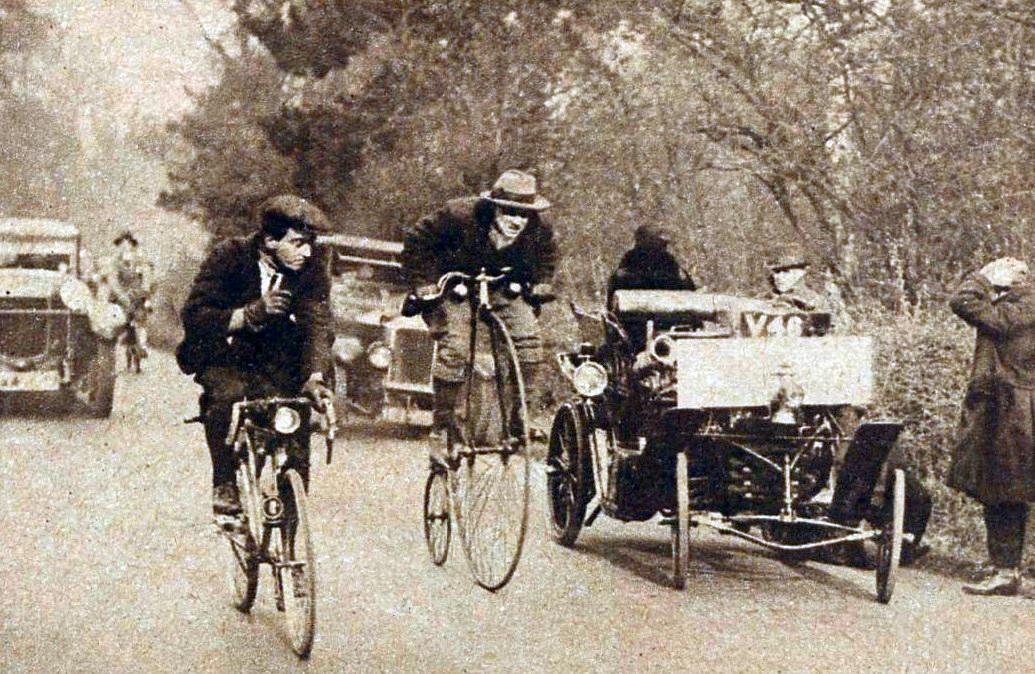 Daimler Motor Company determined to create the best automobiles money could buy and as they began building their own vehicles using imported German engines Daimler established such a good reputation that they caught the attention of the British Royal Family. At that time Daimler were very much in the business of pioneering a new industry sector and they tested the new market by producing a wide range of vehicles from luxury automobiles for the affluent, lower cost but high quality vehicles for people on more modest incomes, and commercial vehicles, including charabancs (an early form of open bus) for public transport.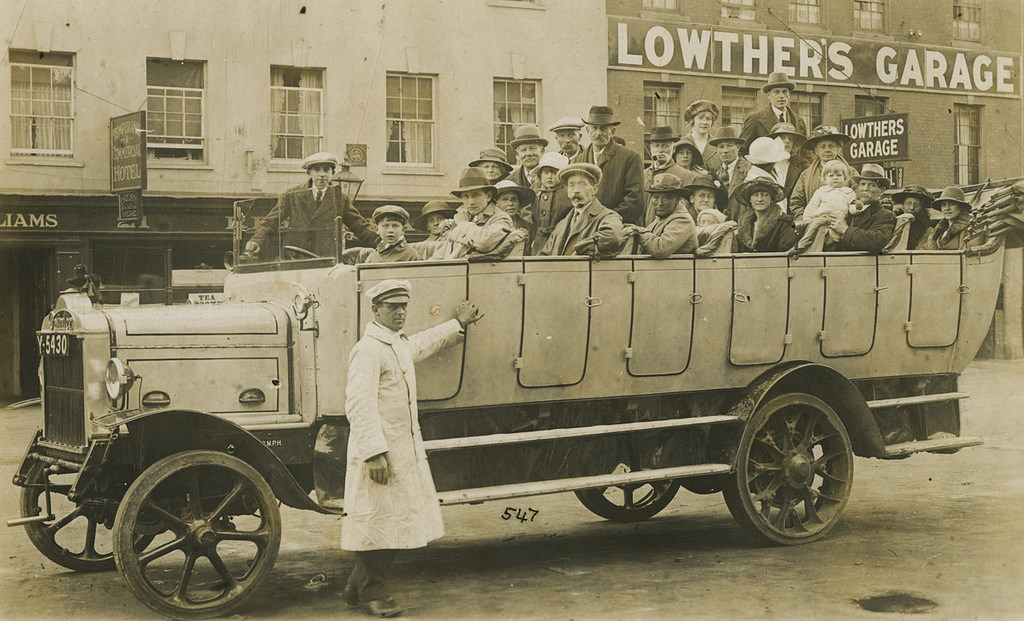 Daimler were awarded the Royal Warrant to provide automobiles to the British Royal Family in 1902, and they managed to stave off competition for that from Rolls-Royce until the 1950's. Ever aware of Rolls-Royce as a rival for the custom of the buyers of top-end luxury vehicles, Daimler purchased a license to use the sleeve-valve technology of the Knight engine in 1908. A number of luxury car makers did likewise including French car maker Avions Voisin. Daimler built their first sleeve-valve "Silent Knight" engine in 1908 and it went into a car built for the British King. The original Knight design was significantly re-engineered by Daimler vastly improving on Knight's original concepts. This was done in great secrecy, even Knight himself was not informed of the work being done. The Daimler "Silent Knight" engine was handed over to the esteemed Royal Automobile Club for independent testing. RAC engineers were given two engines to test and they began by running both under full load for 132 hours on a test bench. Each engine was then installed in a touring car and run around the Brooklands racing circuit for 2,000miles. Following that it was back to the test bench for another five hours running before both were stripped and examined. The result was a glowing RAC report which said that there were no perceptible signs of wear, and cylinders and pistons were clean. Any doubts about the engine were thus dispelled and in 1909 the RAC awarded Daimler the coveted Dewar Trophy, which was an annual award to recognize "the most meritorious performance or test furthering the interests and advancement of the (automobile) industry".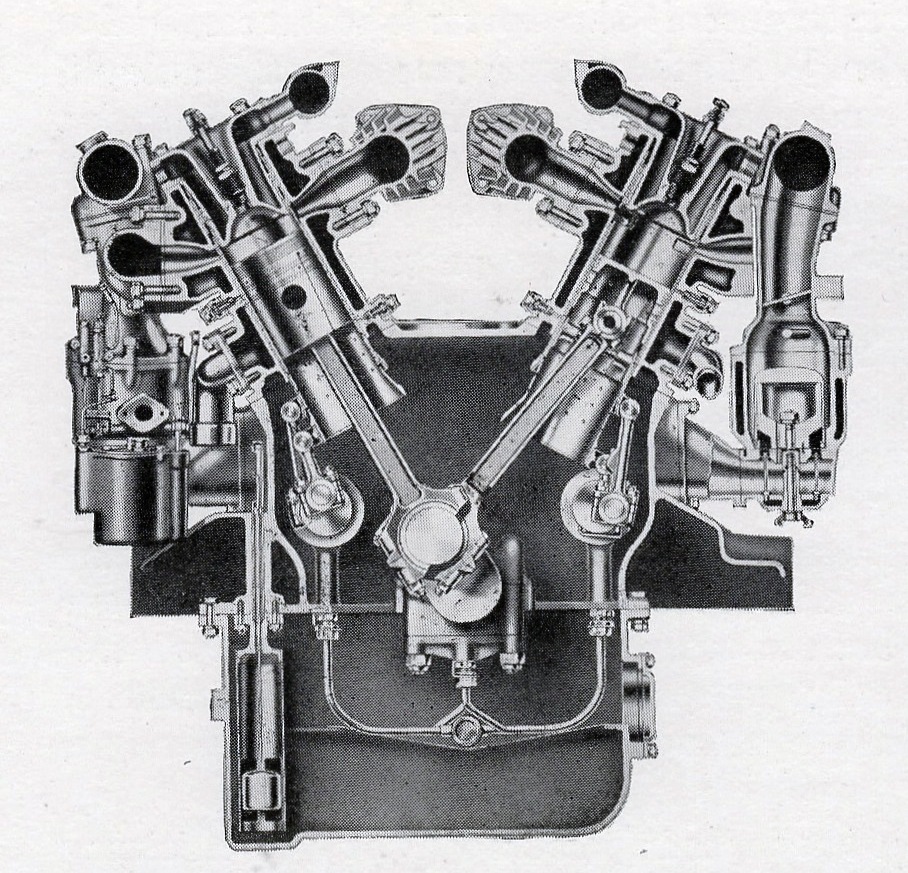 In a sleeve valve engine the poppet valves are replaced with a pair of sleeves that wrap around the cylinder, one having an opening for inlet and the other for exhaust. The system was quite probably inspired by the sliding valves used on reciprocating steam engines, but using sleeves instead of flat sliding valves.
See the video below from oisaa on YouTube for an easy to understand visual.
The Daimler-Knight sleeve valve engine proved to be exceptionally quiet and smooth, which is the whole point of using this system as opposed to poppet valves which clack and rattle. The system has its advantages with regards to smoothness and quietness, but it also has its disadvantages, as both Daimler and Avions Voisin were to discover as they each reached the technological limits of this design. One price to pay for the sleeve valve design is oil seepage into the combustion chamber. This causes the engine to burn a certain amount of oil creating oil smoke in the exhaust. Daimler managed to ameliorate this by moving to steel valve sleeves instead of the previous cast iron ones. The use of steel made it possible to achieve and maintain closer tolerances thus limiting oil seepage. The downside of this however proved to be that if an engine was left static for an extended period of time the close tolerance fit of the sleeves could result in the system partially or completely seizing up. So engines had to be run regularly to prevent this from occurring. Some owners who found their engine apparently seized attempted to tow-start their car. This normally resulted in damage to the control rods that operated the sleeve valves.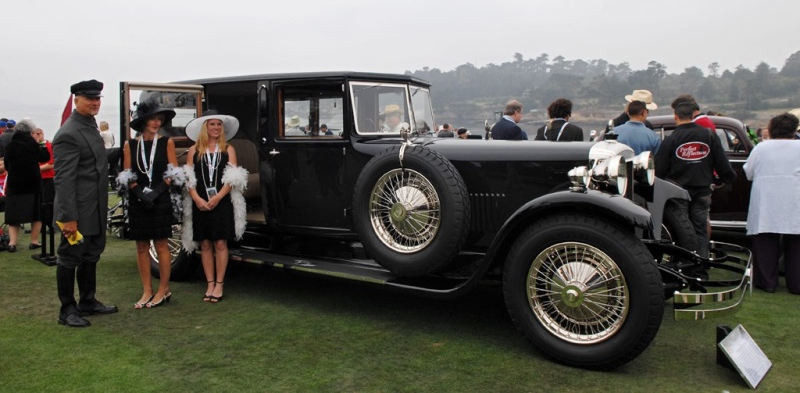 The other downside of a sleeve-valve engine is that it is limited to a relatively low revolution speed. This was not an issue up into the 1920's, but as the 1930's progressed and engines were created that had progressively higher revolution speeds, the sleeve-valve engine was rendered obsolete. But in the 1920's the silent sleeve-valve engine was much admired.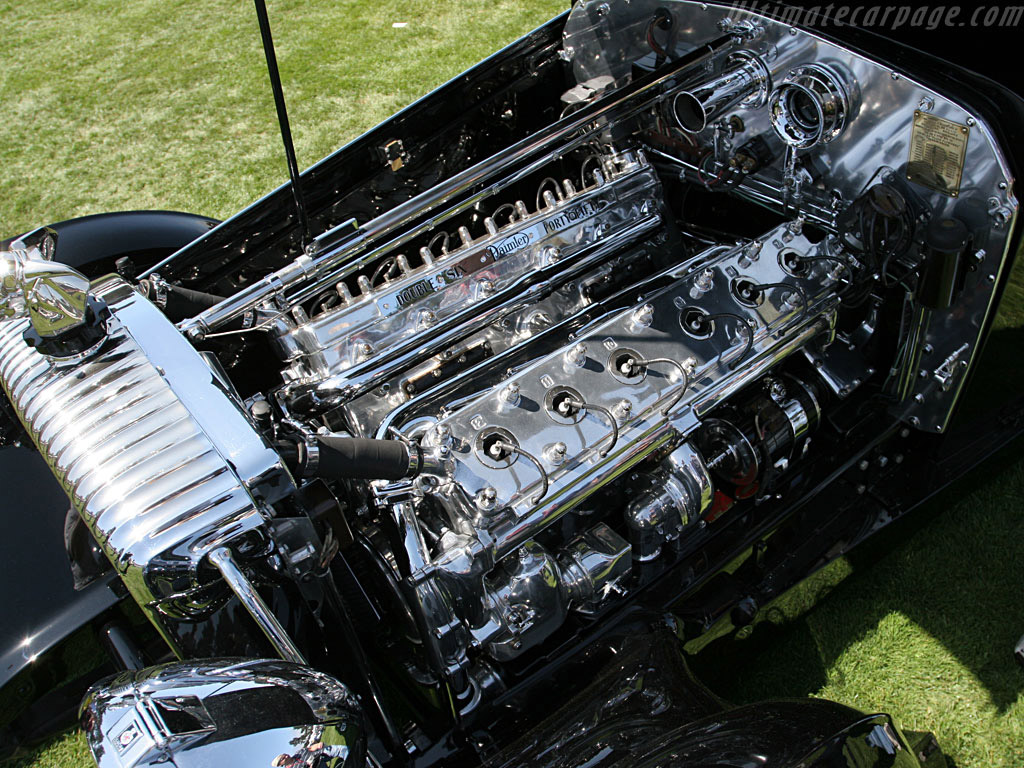 In 1925 Rolls-Royce introduced their new Phantom luxury car and Daimler recognized this model as one they would have to build a worthy competitor for. The Rolls-Royce Phantom of 1925 featured a smooth 7,668cc in-line six cylinder engine, and Daimler decided to take their existing sleeve-valve 25/85hp six cylinder engine and create a large capacity V12 by joining two of these together. In doing this Daimler would become one of only two car makers to create such an engine: Avions Voisin being the other.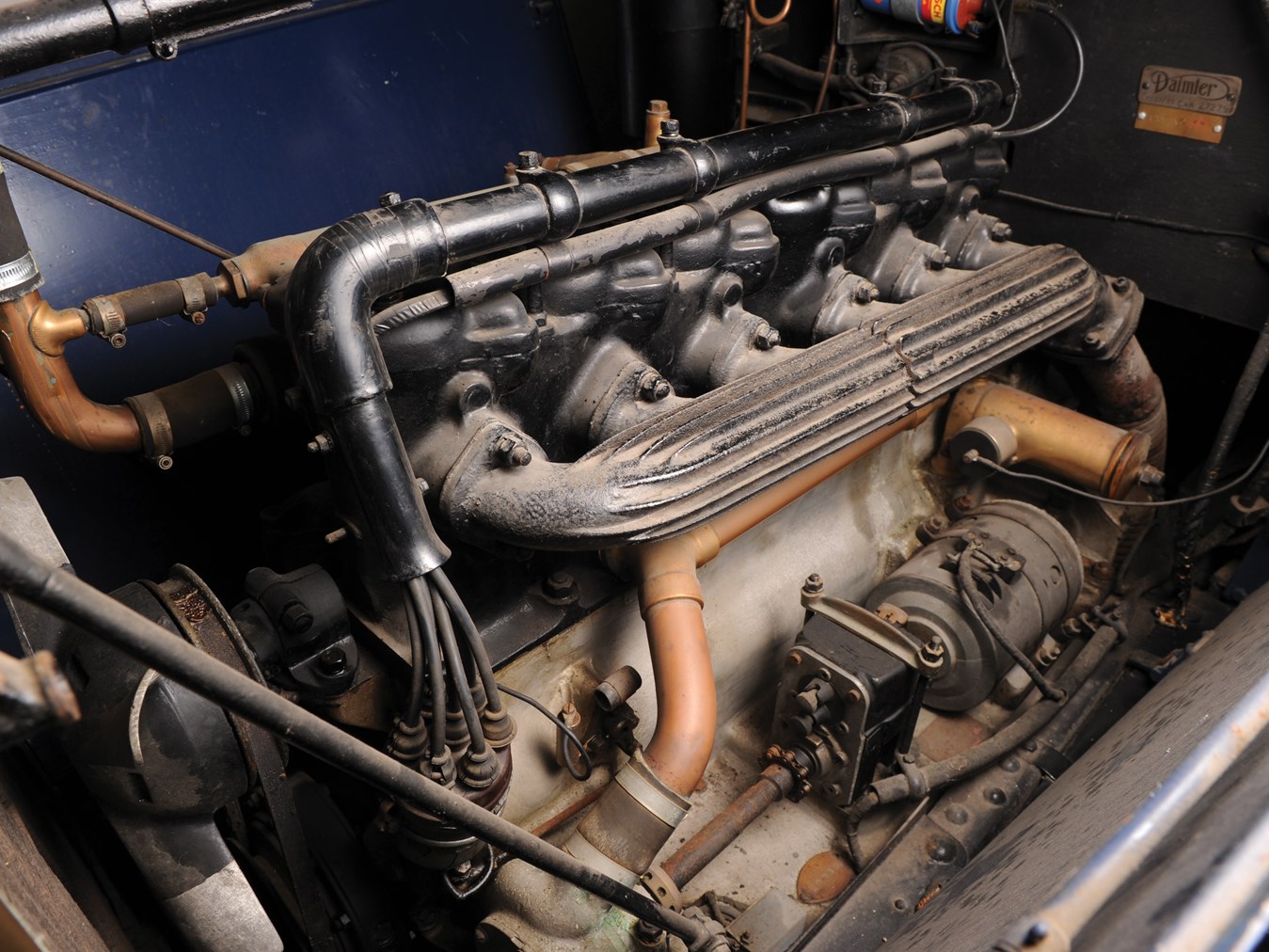 The design work was undertaken by Daimler's Chief Engineer L.H. Pomeroy who spared no effort in creating an engine that would be as smooth, silent and powerful as it was possible to make one. The resulting engine had a capacity of 7,136cc and was so silent that, if one opened up the bonnet/hood and listened carefully, the only barely perceptible click was from the sound of the ignition points opening and closing whilst the engine ticked over at 150rpm. Power produced  was 150bhp @ 2,480rpm and its delivery was so flexible that the need for gear-changing was minimal.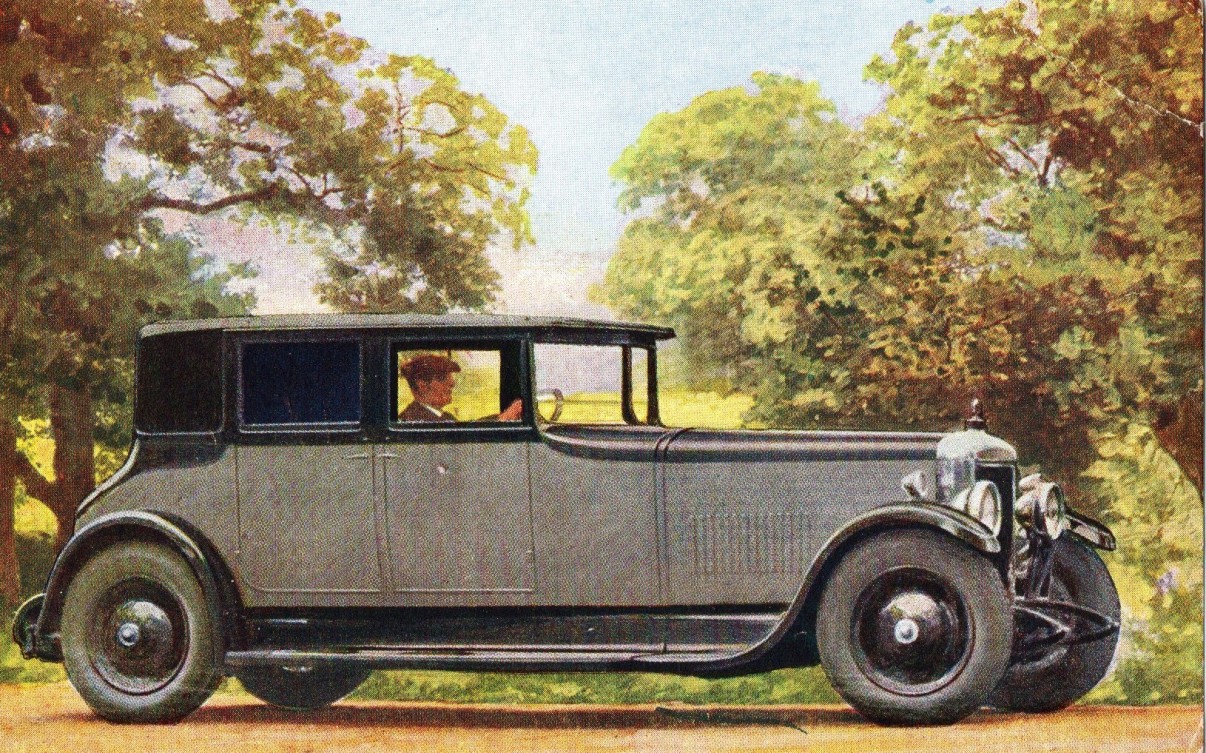 In order to achieve the best possible balance L.H. Pomeroy set the engine big-ends in pairs, with the right side ones forked so that he could keep the opposing side cylinders in the same plane. The pistons were alloy and split skirted, connecting rods "H" section, and the crankshaft featured seven bearings and a Lanchester-style vibration damper at the front. Cylinders were grouped in threes and the left and right banks were provided with independent dual ignition systems: although not having dual spark plugs each bank of cylinders had switchable mageneto and coil ignition systems. The cylinder bank on each side of the engine was provided with a seven jet carburettor and water-pump. Exhaust systems  for each side were also separate.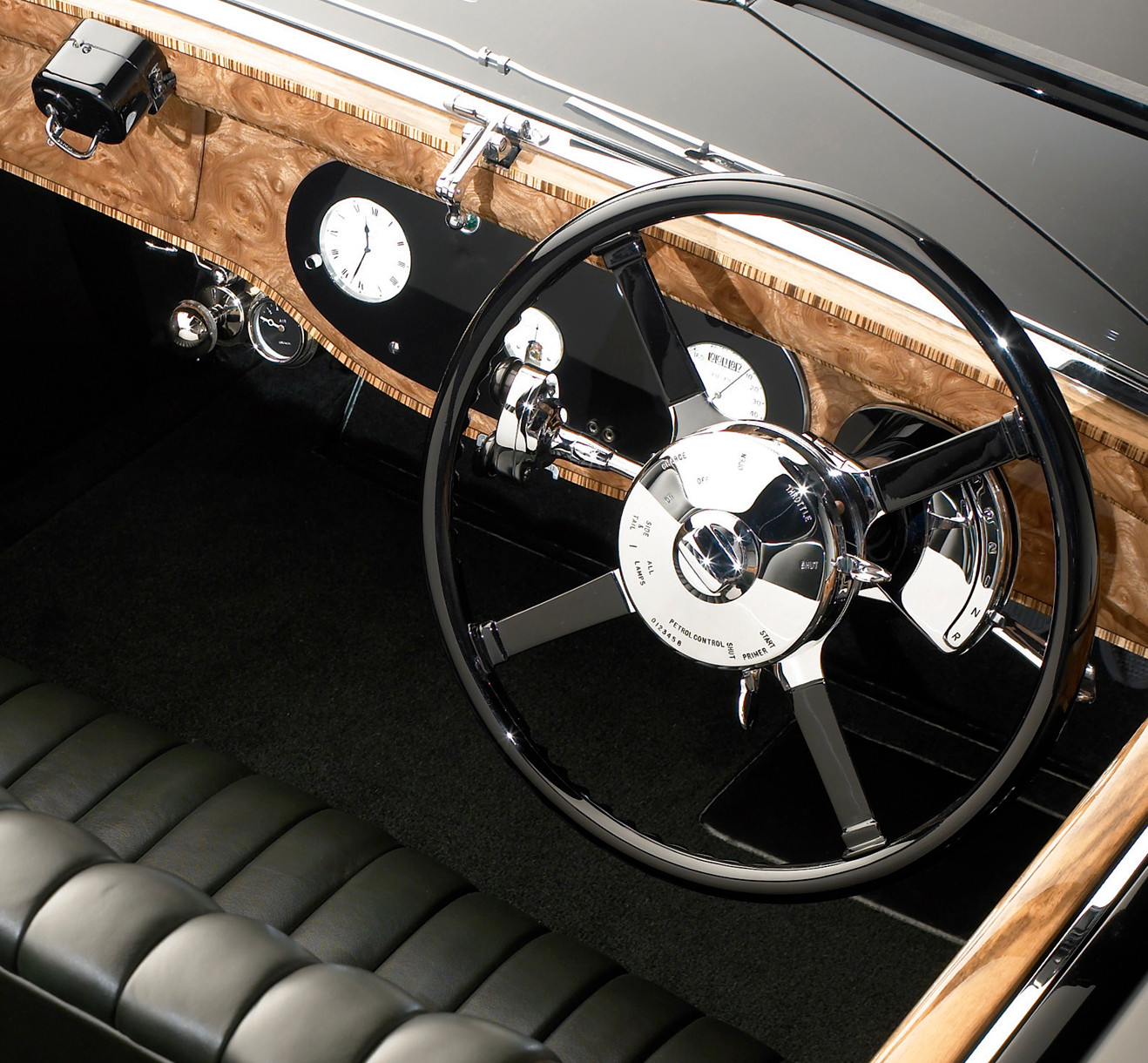 The engine sent its power to the rear wheels via a separately mounted single dry-plate clutch and conventional four speed gearbox with central ball-gate shift. The final drive being via an open propeller shaft with metal universal joints and under-slung worm drive. Later the Wilson pre-selector gearbox was offered as an option. During the 1930's the Wilson pre-selector gearbox was also offered mated with a fluid flywheel to create a semi-automatic option.
The chassis of the Daimler Double Six was a conventional pressed-steel channel ladder frame type with suspension being provided by gaitered half-elliptic leaf springs – above the axle at the front and below the axle at the back. Steering was by a worm and sector reduction box mounted on the scuttle which connected to a bell crank on the side chassis member and then via drag link to the front axle.  Brakes were Dewandre servo-assisted cable actuated drums on all wheels, with the handbrake being a drum brake mounted behind the gearbox, much as found on the original Series Land Rovers.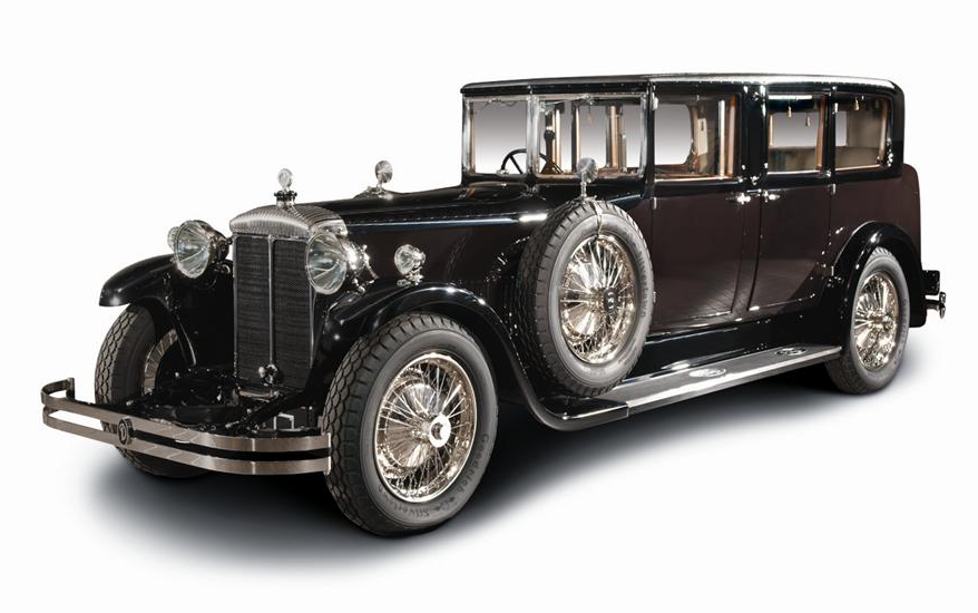 Each Daimler Double Six automobile was a bespoke item and so no two are identical. Weight of these cars tends to be around 5,800lb or more. The cars were made in a number of variants from 1926 until 1937-1938. The 1926 model was the 7.1 liter Double Six 50, which was followed in 1927 by the smaller capacity Double Six 30 3.7 liter version. The Double Six 30 was created using 16/55 cylinder blocks and had an actual capacity of 3,744cc. the 7.1 liter Double Six remained in production until 1930 and its 3.7 liter stable-mate up until around the same time, with production ending sometime into the 1930's. From 1930 until 1936 the Double Six engine was updated and made in 6.5 liter (6,511cc) 40/50 and 5.3 liter (5,296cc) 30/40 sleeve valve versions prior to being finally phased out in favor of a new 6.5 liter poppet valve engine in 1937. In using up its existing parts stock it is thought that Daimler made its last sleeve-valve Double Six engine in 1938.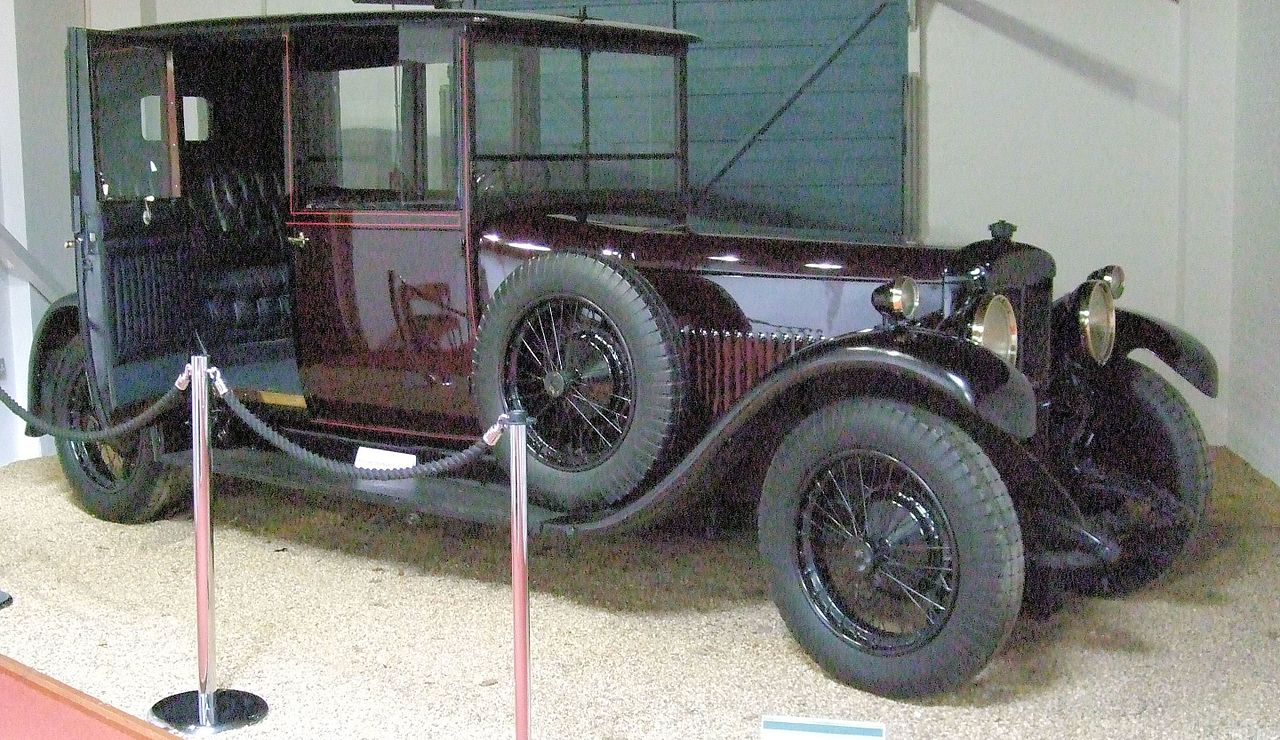 There were a very small number of Daimler Double Six automobiles that sported a chassis modified at Thompson & Taylor by Reed Railton. These lowered cars are instant crowd gatherers because of their accentuated long hood/bonnet, made to look even longer because of the lowered chassis. The small number of cars that exist mostly have coachwork by Corsica Coachworks, which was established by Charles Henry Stammers, in partnership with his brothers-in-law, Joseph and Robert Lee, and a gentleman named Albert Wood. The business began in Highbury, North London, but re-located to Cricklewood, a bit further out.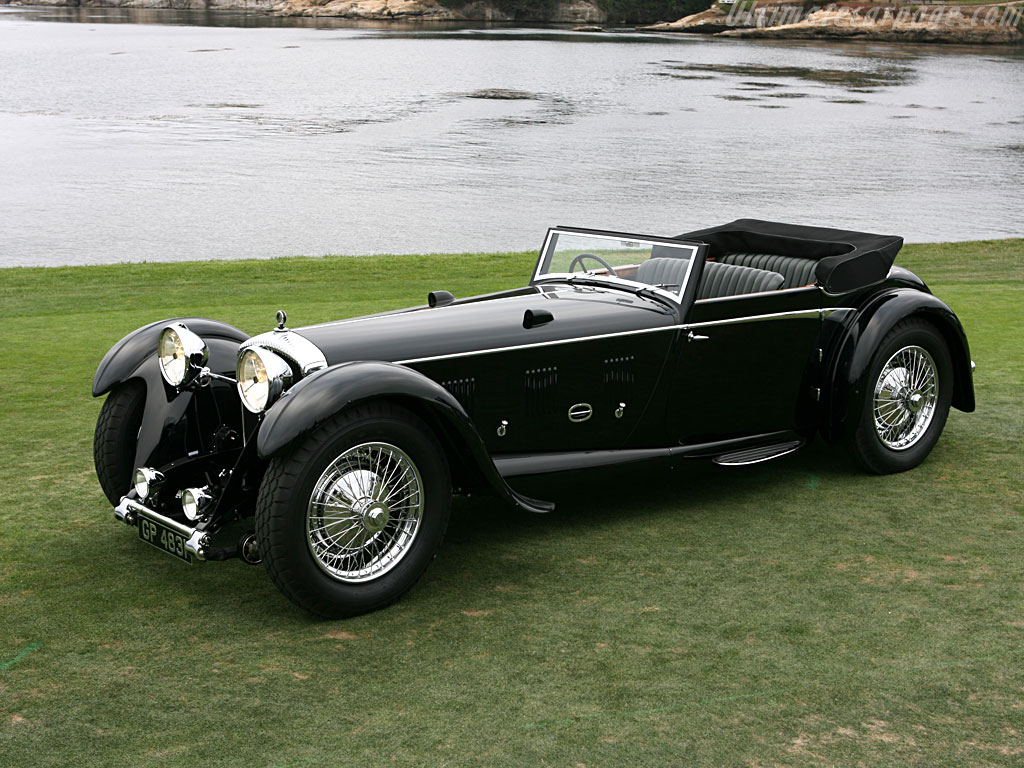 These low drophead coupé bodied Daimler Double Six automobiles really show off the car's approximately ten foot long bonnet/hood. A photograph doesn't do them justice as it cannot impart the sheer size of these cars.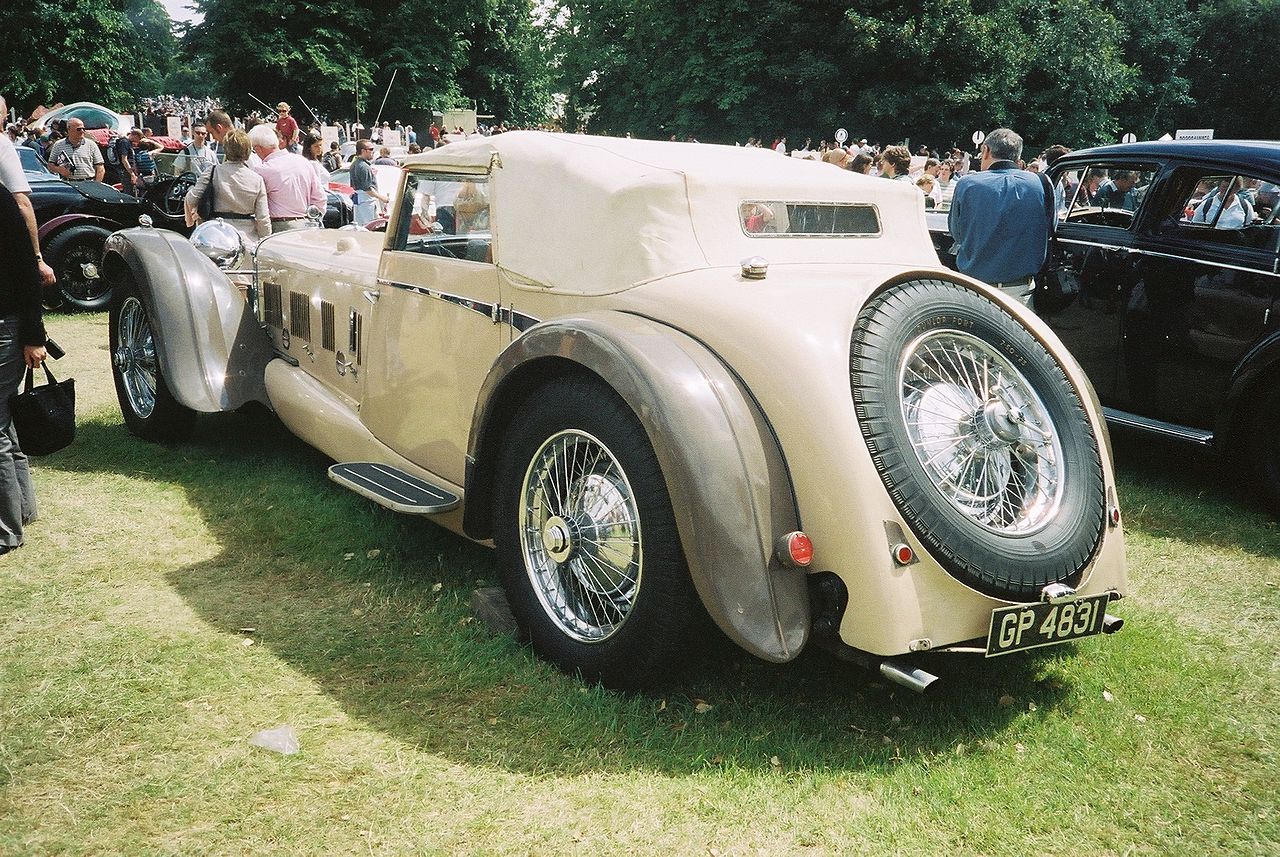 The 7.1 liter 150bhp Daimler Double Six engine was able to drive the drophead and fixed head coupé versions of the car up to 100mph, which doesn't sound greatly impressive nowadays, but which was impressive back in 1930. But the driving experience is not simply about what goes fastest, it's about the whole experience of the drive. The Daimler Double Six models of the twenties and thirties are certain to deliver a driving experience that can only be described as unforgettable. If there are cars in Heaven, then I hope they'll be like the twenties and thirties Daimler Double Six.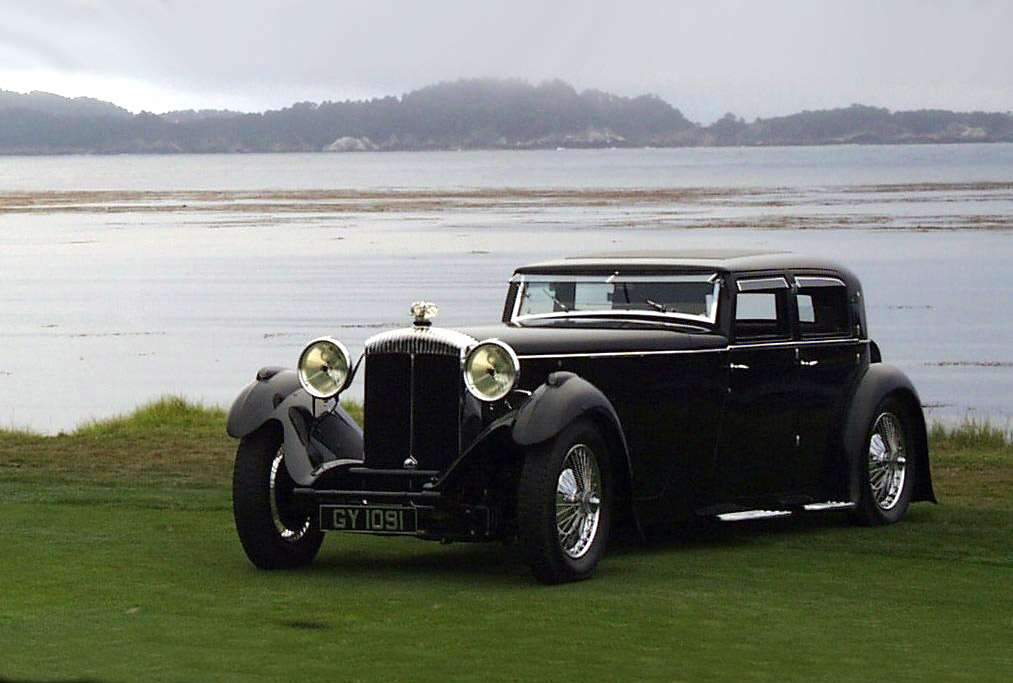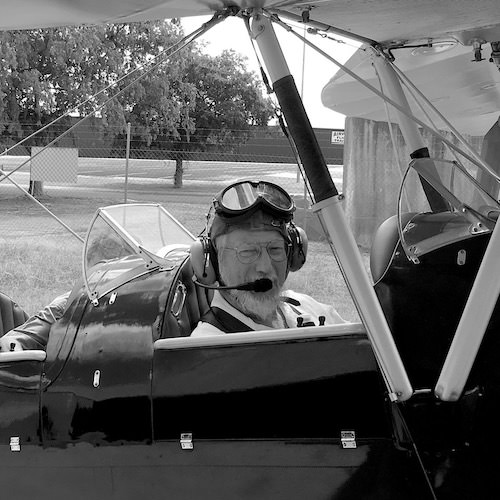 Jon Branch is the founder and senior editor of Revivaler and has written a significant number of articles for various publications including official Buying Guides for eBay, classic car articles for Hagerty, magazine articles for both the Australian Shooters Journal and the Australian Shooter, and he's a long time contributor to Silodrome.
Jon has done radio, television, magazine and newspaper interviews on various issues, and has traveled extensively, having lived in Britain, Australia, China and Hong Kong. His travels have taken him to Indonesia, Israel, Italy, Japan and a number of other countries. He has studied the Japanese sword arts and has a long history of involvement in the shooting sports, which has included authoring submissions to government on various firearms related issues and assisting in the design and establishment of shooting ranges.