The Fiat 508 Balilla made its debut at the Milan Motor Show of 1932. The 508 Balilla was a small and quite conventional car powered by a 995cc side valve in-line four cylinder engine that produced 22bhp and gave the car a top speed around 55mph. The Fiat 508 Balilla was made to be economical to run with fuel consumption quoted at 35mpg, and easy to maintain. In typical Italian style however these utilitarian little cars had a certain charm about them, they were in fact quite pretty.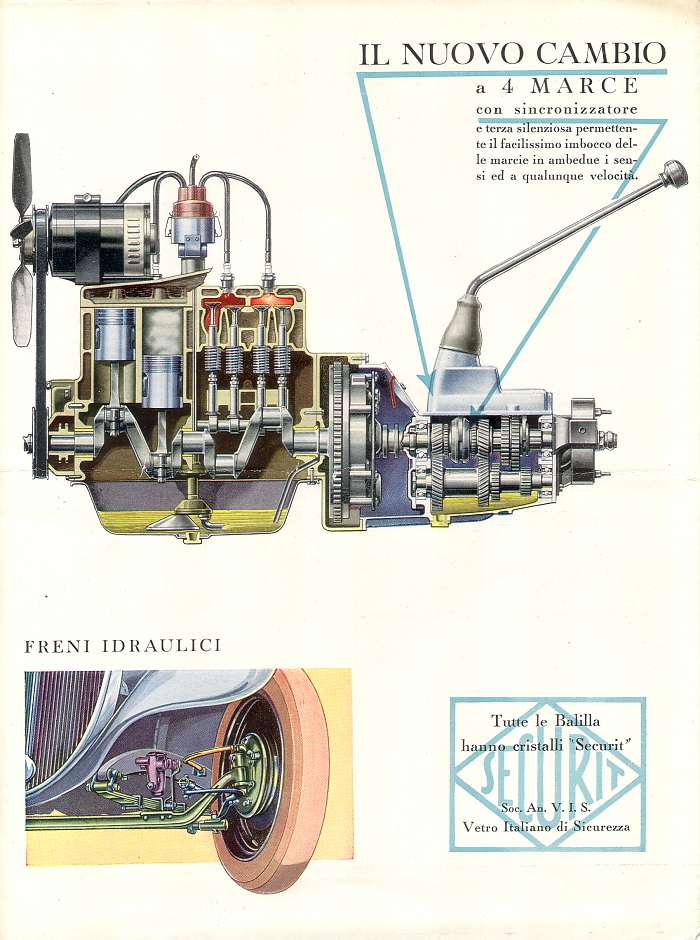 The Fiat 508 Balilla was completely 1920's-1930's conventional with leaf spring suspension all around, the front having a beam axle and a standard live axle at the rear. Brakes were hydraulic drums all around. So these were not expensive cars to make and were intentionally made easy to repair wherever one happened to be. A special version for use in Italy's colonies was also made with ground clearance suitable for rough roads and tracks. Initially the car was made with two door sedan, van and two seater convertible body styles.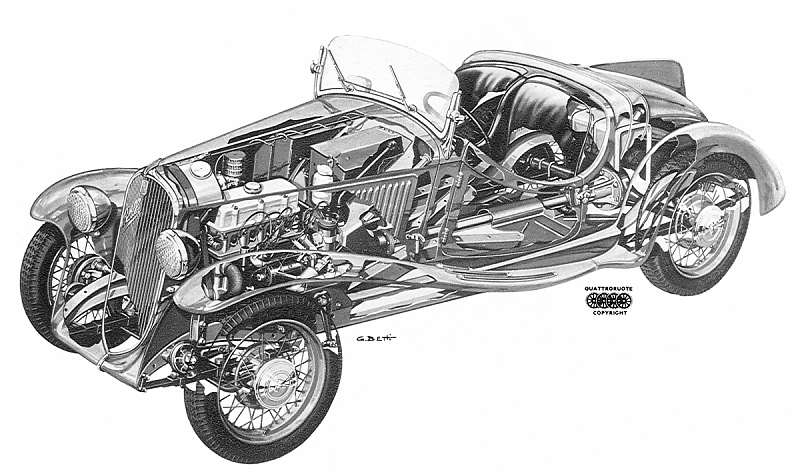 Despite the engineering being kept conventional by a design team of Fiat engineers Nebbia, Fessia, Giacosa and Tranquillo Zerbi the idea behind this little car was to bring something of the luxury automobile to people who could not afford a large luxury car. Sale price for a new 508 Balilla was 10,800 lire which kept it affordable to middle class buyers.
The following year, 1933, Fiat created an upgraded Sport model of the car called the 508S. This model's engine was upgraded to produce 30bhp and the sports version was given some more stylish coachwork notably a spyder by Ghia and an Aerodinamica 2 door coupé.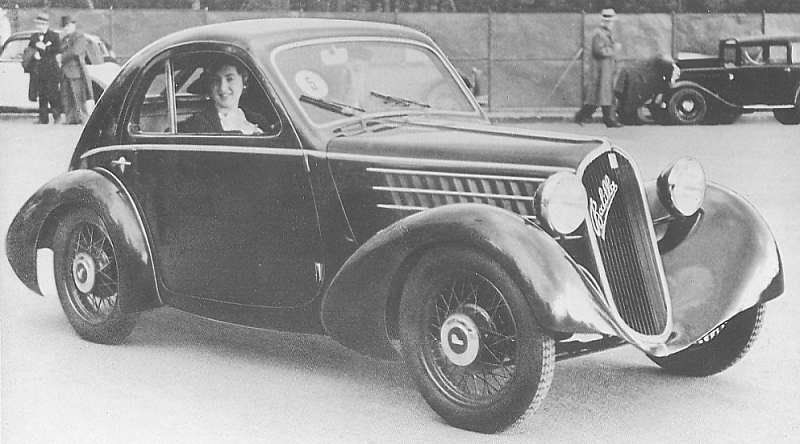 In 1934 the Fiat Balilla 508S sports versions were again upgraded, this time with an overhead valve engine producing 36bhp. The engine of the standard 508 was also slightly uprated to 32bhp. Also in 1934 the Balilla's gearbox was upped from a three speed "crash" gearbox to a four speed with synchromesh on the top two gears making this a lively and very enjoyable little car to drive and to own. In some respects the Balilla 508S became something of an Italian MG and indeed in later years there would be a Mille Miglia version created.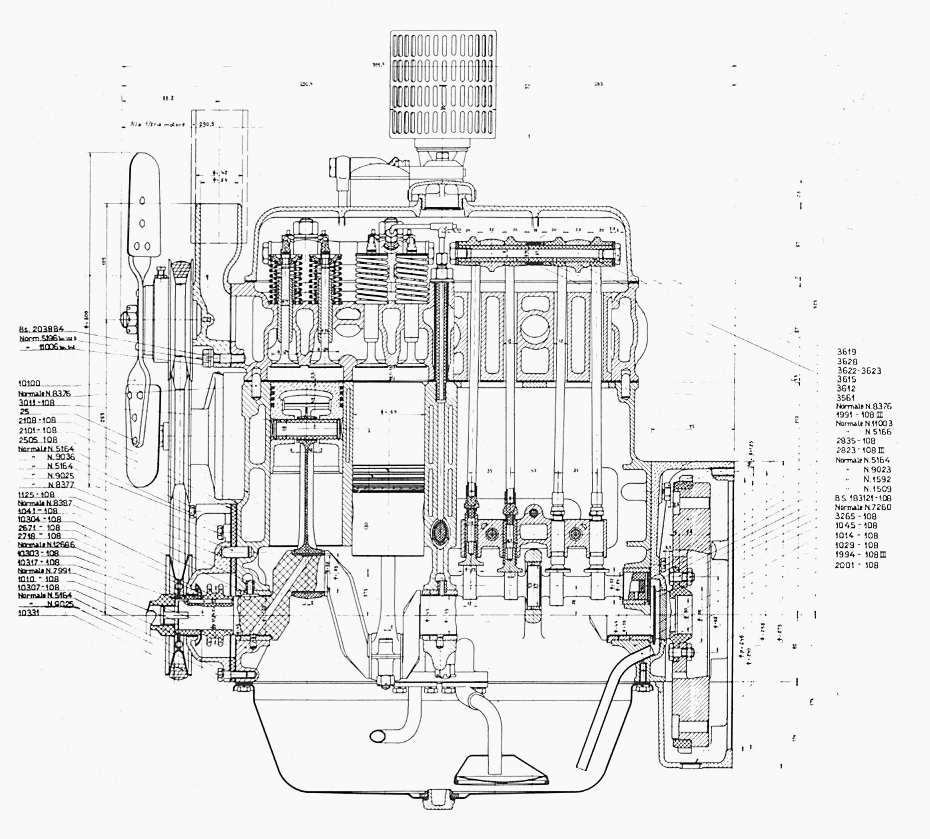 The blue barn find car featured in the image at the head of this post is a 1935 Fiat 508S Balilla Aerodinamica that is coming up for sale by RM Sotheby's at their Duemila Ruote auction to be held over 25th-27th November 2016. This very interesting little barn find car is to be auctioned without reserve so it may well turn out to be quite a bargain.
You will find the sale page for this car if you click here.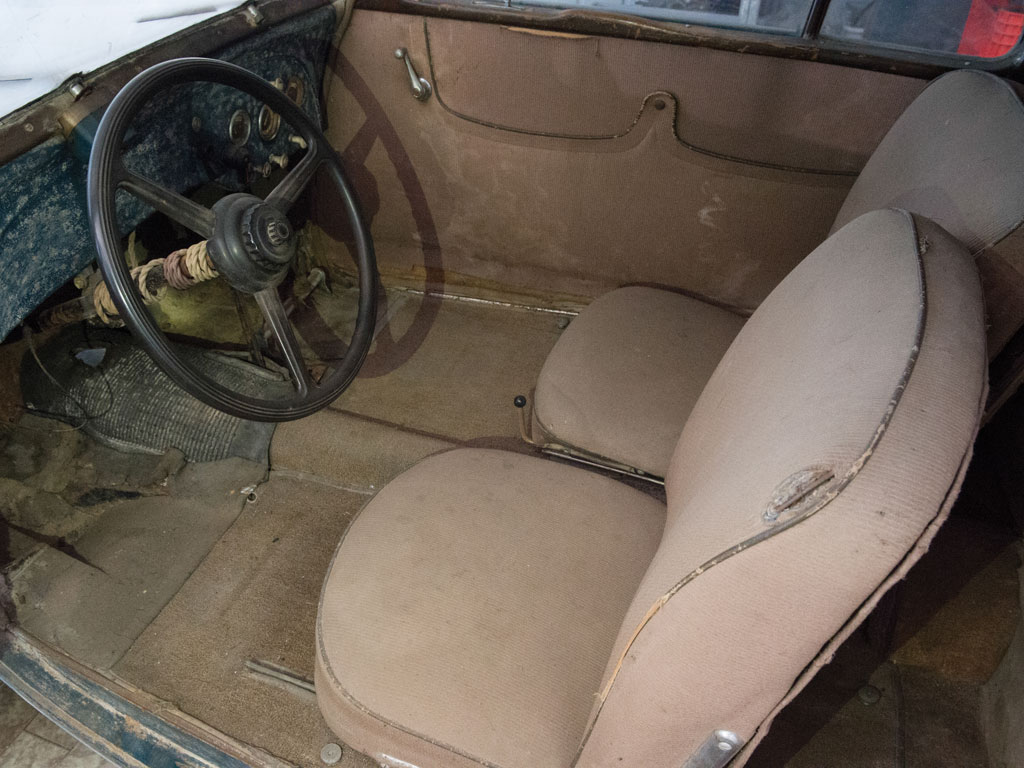 This little Fiat 508S Balilla looks to be a promising restoration job and one that could provide a lot of enjoyment for someone looking for a fun hobby.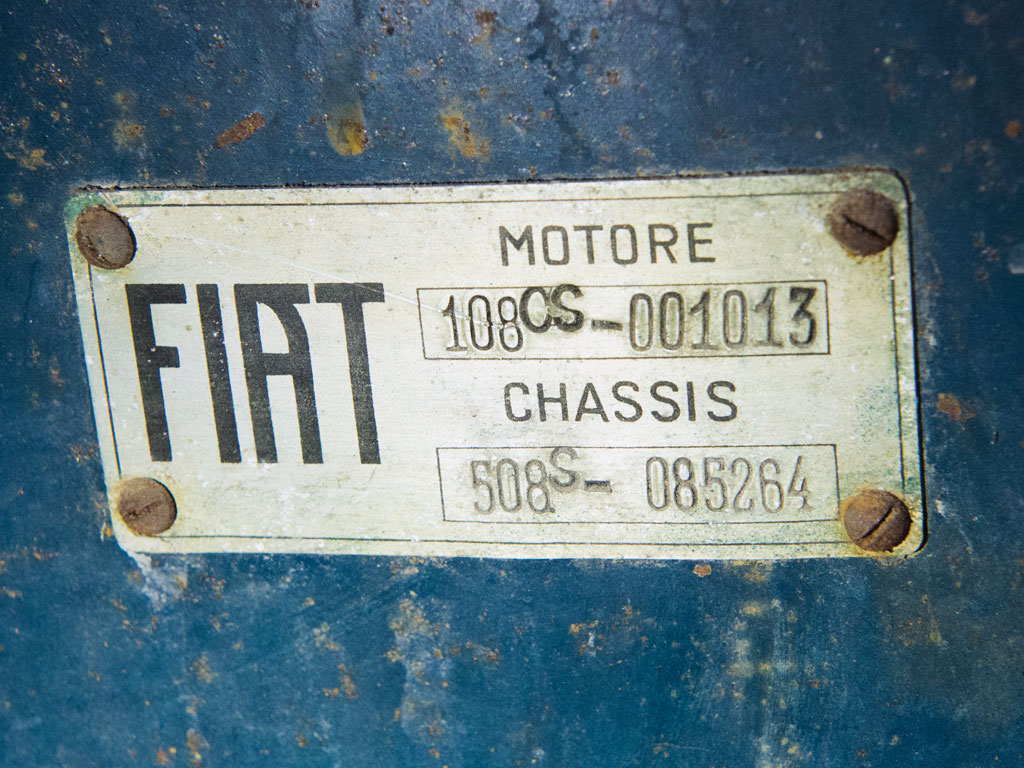 Note: For those who read German there is a good post on the Fiat 508 Balilla at Zuckerfabrik24.de which you'll find if you click here.
(Feature image at the head of this post courtesy RM Sotheby's).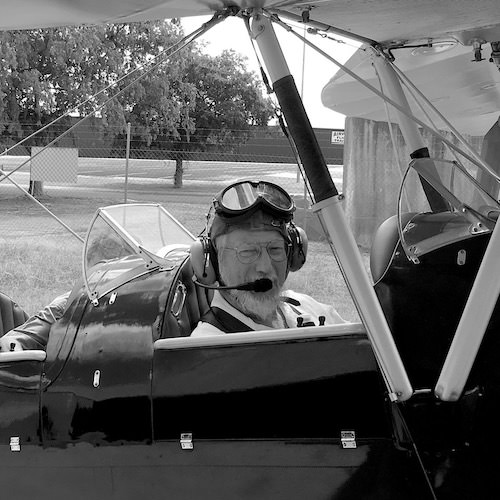 Jon Branch is the founder and senior editor of Revivaler and has written a significant number of articles for various publications including official Buying Guides for eBay, classic car articles for Hagerty, magazine articles for both the Australian Shooters Journal and the Australian Shooter, and he's a long time contributor to Silodrome.
Jon has done radio, television, magazine and newspaper interviews on various issues, and has traveled extensively, having lived in Britain, Australia, China and Hong Kong. His travels have taken him to Indonesia, Israel, Italy, Japan and a number of other countries. He has studied the Japanese sword arts and has a long history of involvement in the shooting sports, which has included authoring submissions to government on various firearms related issues and assisting in the design and establishment of shooting ranges.