You've no doubt heard of the Girling brake manufacturing company. Before they were called Girling the company was called New Hudson, and before they became a brake manufacturing specialist they began as a bicycle maker and then a motorcycle maker.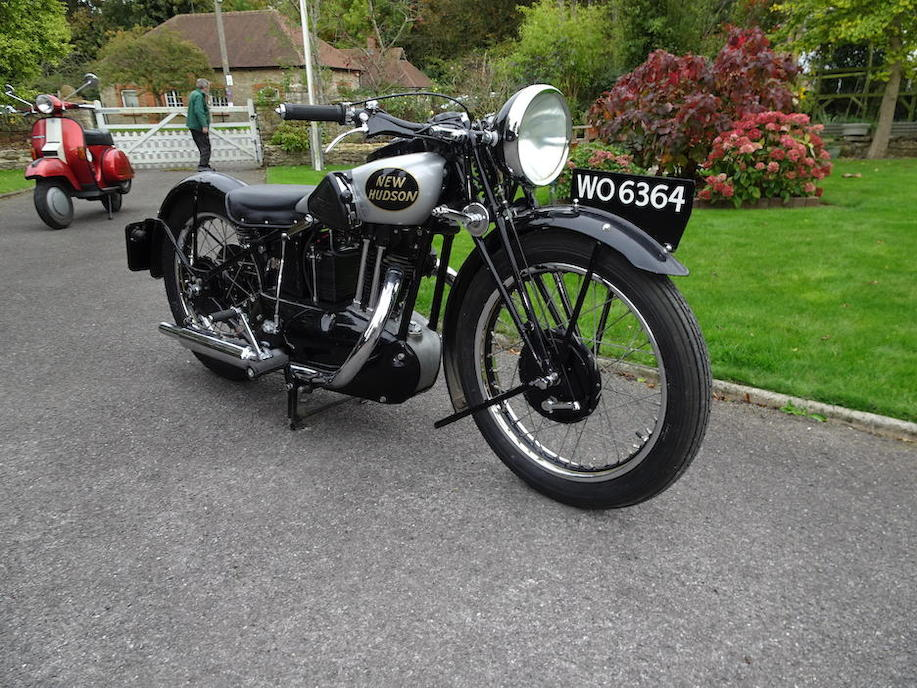 New Hudson did not really catch the public eye until they hired a man named Bert Le Vack to take over racing development in 1927. Bert Le Vack worked quickly and effectively and later that year both he and New Hudson made everyone sit up and take notice when Le Vack took a 500cc New Hudson to Brooklands and became the first man to lap that circuit at an average speed in excess of 100mph on a 500cc machine.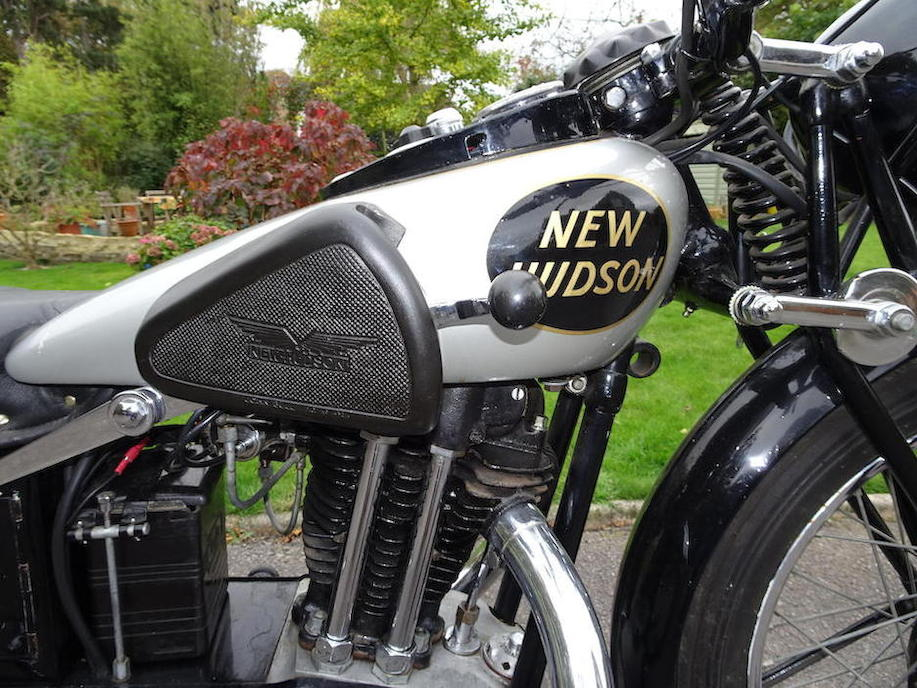 The successes of 1927 were continued at the Isle of Man TT later that year when works rider Jimmy Guthrie achieved second place in the Senior Race. The engine of these motorcycles was a 1924 design that Bert La Veck tweaked and modified to take it from mundane a street going engine to a Brooklands "ton up" racing engine.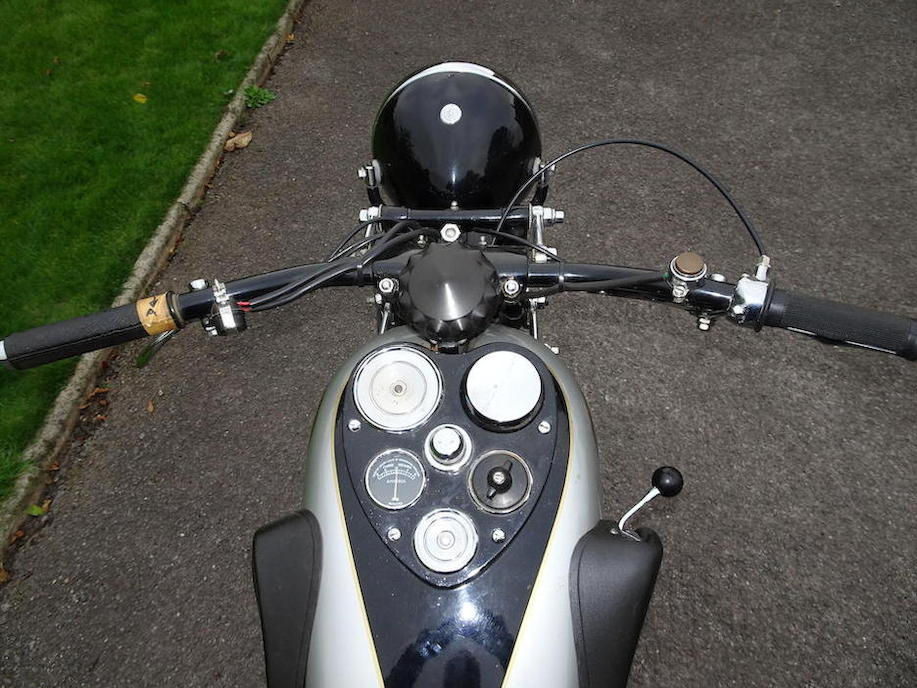 By 1931 the gloomy clouds of the Wall Street Crash and the resulting Great Depression were dark indeed but New Hudson remained optimistic and their models for that year included 346cc and 548cc sidevalve motorcycles and also the more expensive 346cc and 496cc overhead-valve bikes of which the bike in our pictures is a 496cc (i.e. 500cc) example. These were not high volume production motorcycles and it is believed that only about fourteen examples of this model survive to the present day.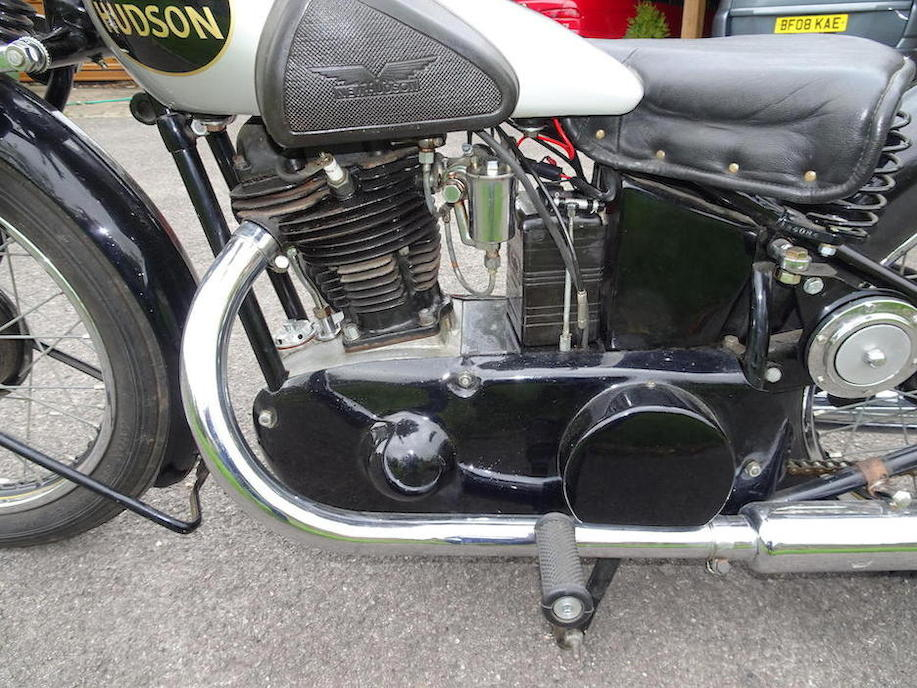 The 1931 bike in our pictures was originally purchased from Cyril Morgan of Caerphilly in Wales, home of Caerphilly Castle and famous for the crumbly white Caerphilly cheese. So this bike spent some of its life on the very pretty roads in that part of the world. The bike has been partially restored but has been sitting unused for some years and will need re-commissioning before it is taken for a ride. It should be an excellent vintage bike to ride however and looks to be in nice condition.
The bike is coming up for sale by Bonhams at their December Sale to be held at London, Olympia, on 7th December 2016.
You will find the sale page for this bike if you click here.
This is an unusual vintage British motorcycle and something of a rarity. It would be a great acquisition for a collector but it would also be a nice acquisition for someone who just wants to own and ride a classic British motorcycle of the thirties.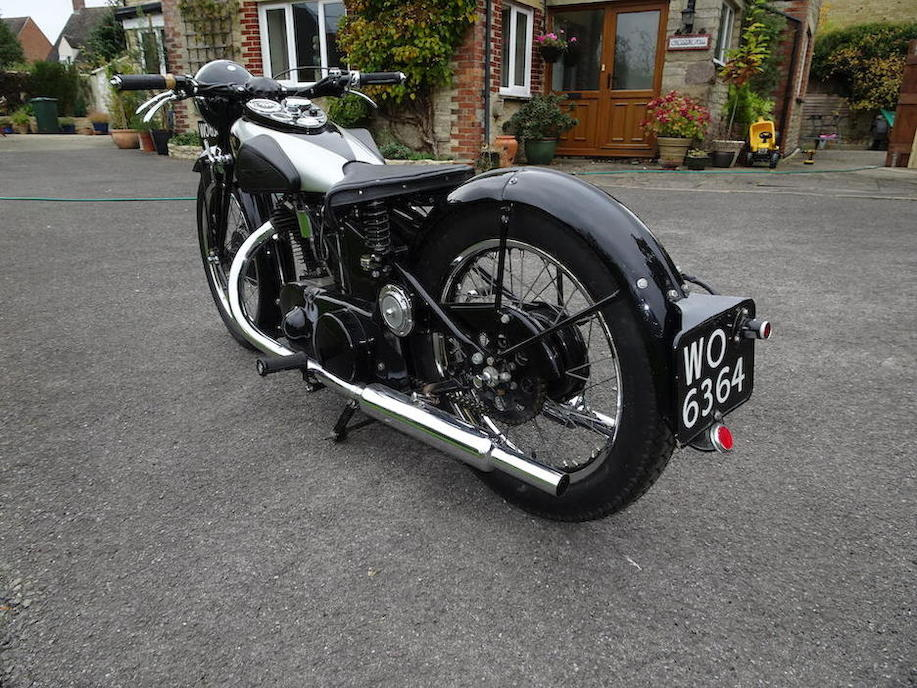 (All pictures courtesy Bonhams).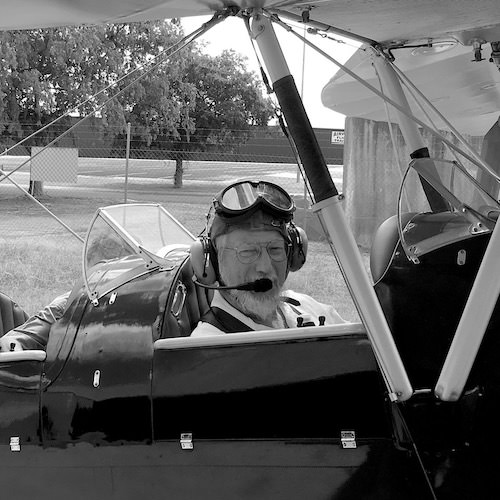 Jon Branch is the founder and senior editor of Revivaler and has written a significant number of articles for various publications including official Buying Guides for eBay, classic car articles for Hagerty, magazine articles for both the Australian Shooters Journal and the Australian Shooter, and he's a long time contributor to Silodrome.
Jon has done radio, television, magazine and newspaper interviews on various issues, and has traveled extensively, having lived in Britain, Australia, China and Hong Kong. His travels have taken him to Indonesia, Israel, Italy, Japan and a number of other countries. He has studied the Japanese sword arts and has a long history of involvement in the shooting sports, which has included authoring submissions to government on various firearms related issues and assisting in the design and establishment of shooting ranges.